We left Lichfield to drive to Steve's sister's home on the edge of the Peak District.
Go Google Maps! A brief stop to buy Bakewell pudding in Bakewell and we arrived at our destination in plenty of time for dinner.
Monday morning we were back in the car headed for Sheffield for coffee with Steve's parents before making our way to Chatsworth House, the home of the Duke and Duchess of Devonshire.
I have written here about a past visit to Chatsworth so I will try and spare you repetitive pictures.
We met this elephant in the grounds,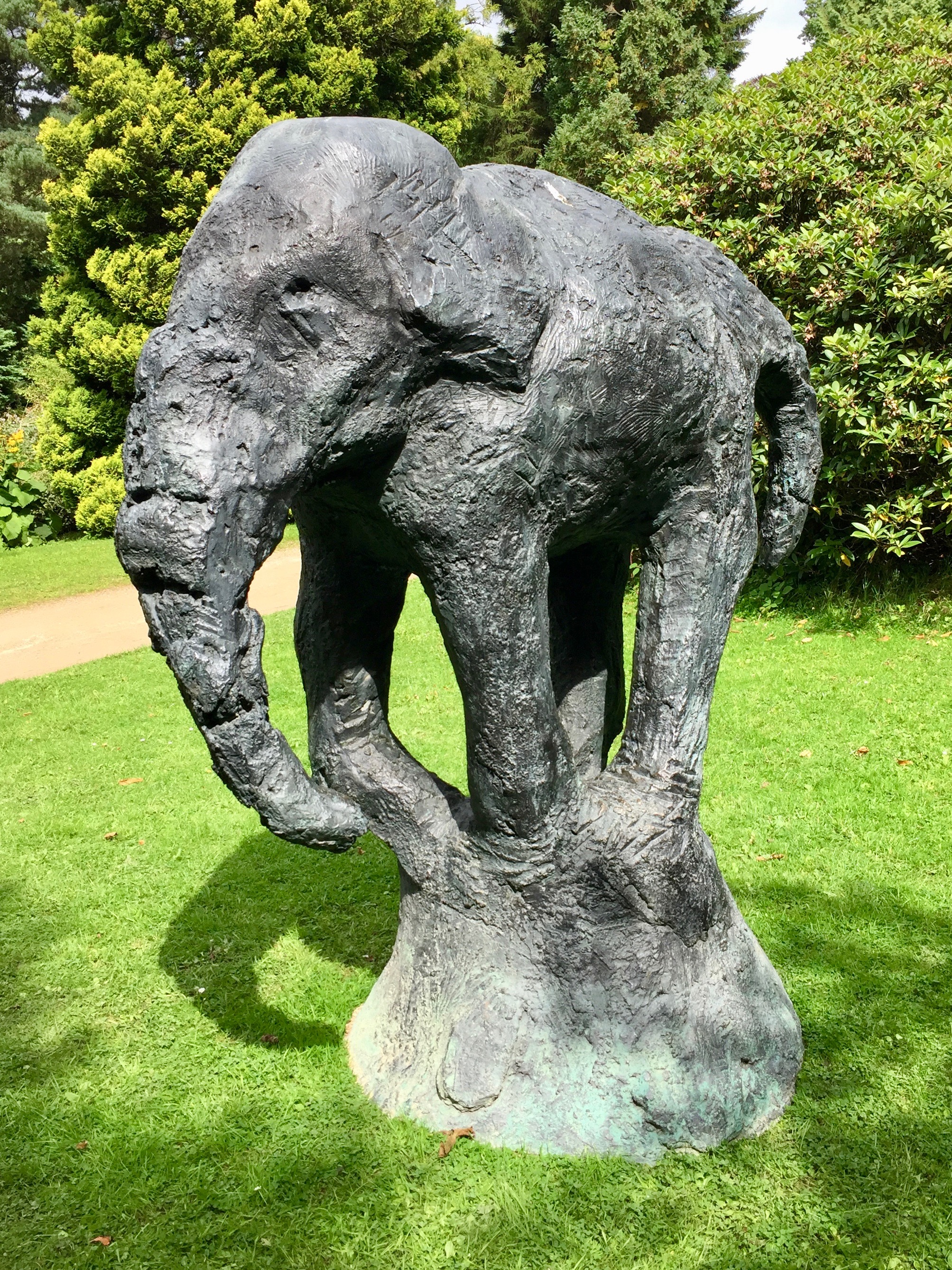 and I needed a picture of this goat at the entrance to the house. It looked like something out of Narnia?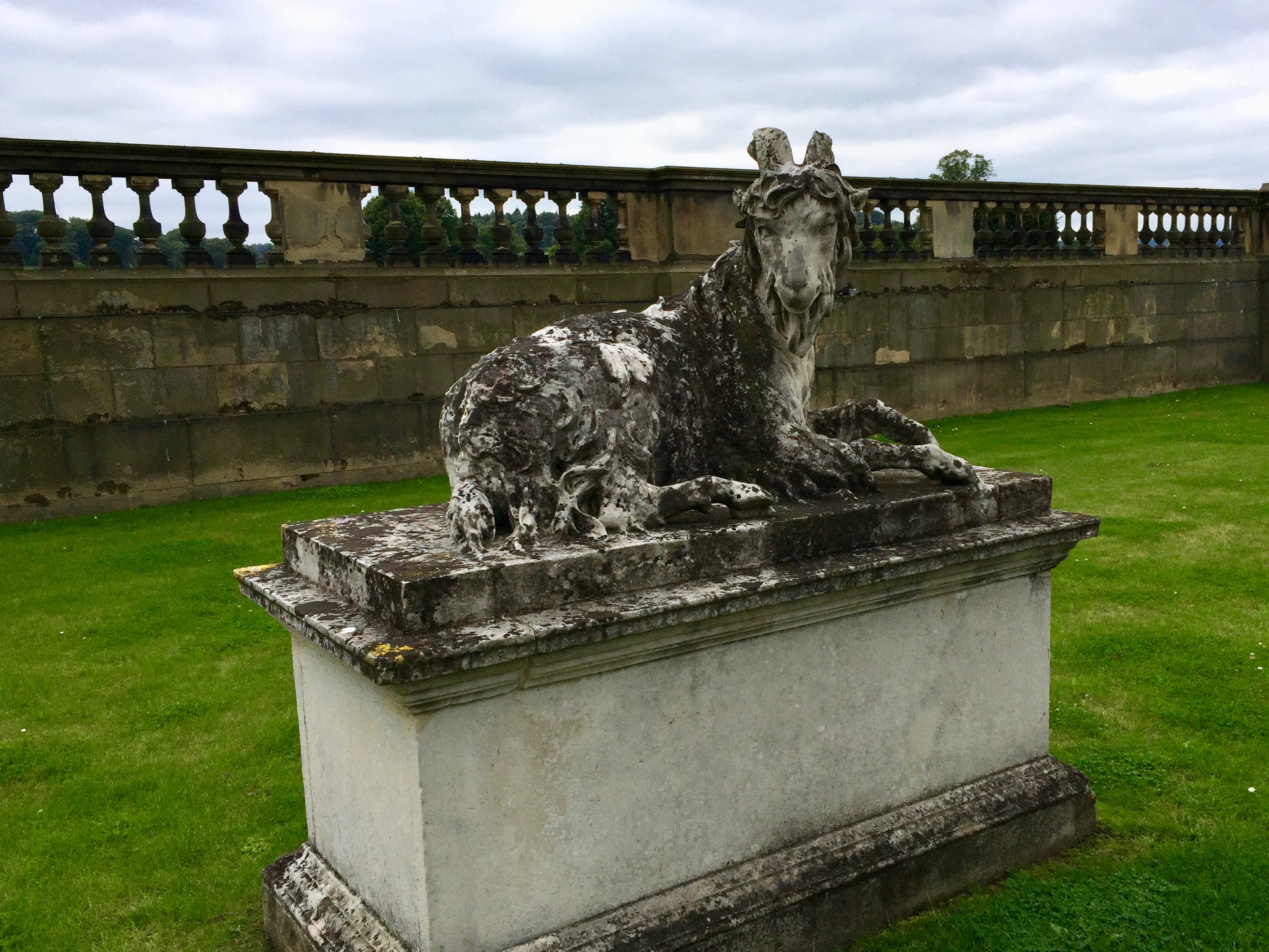 James and Sarah are excellent tourists. They pose nicely for the camera.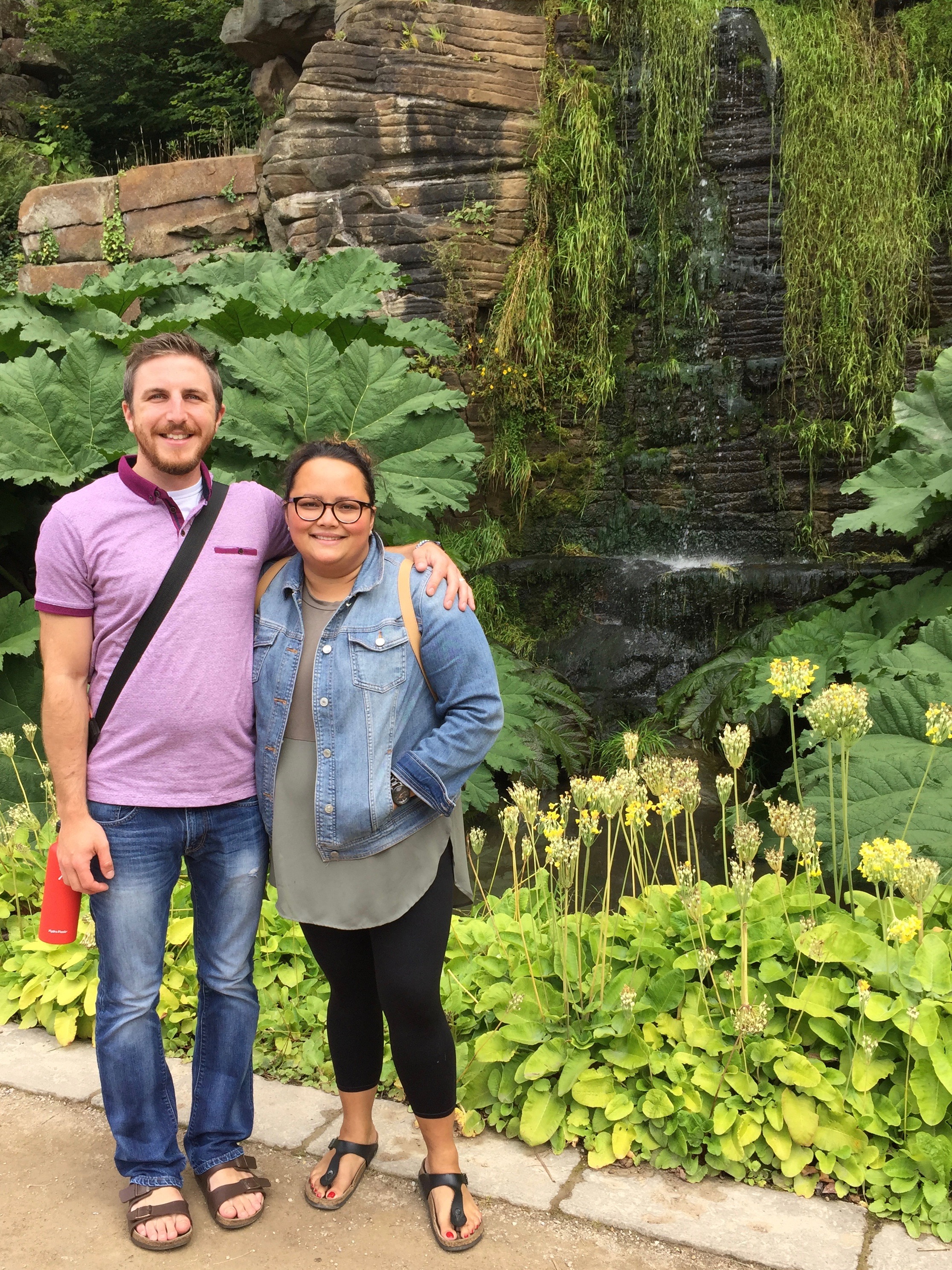 There was a special exhibit inside. House Style celebrates five centuries of fashion at Chatsworth, from lace made in Venice around 1670 (pictured at the top of today's post) to a Gucci embroidered dress designed and made this year for the current duchess.
Amazing if not too comfortable to wear?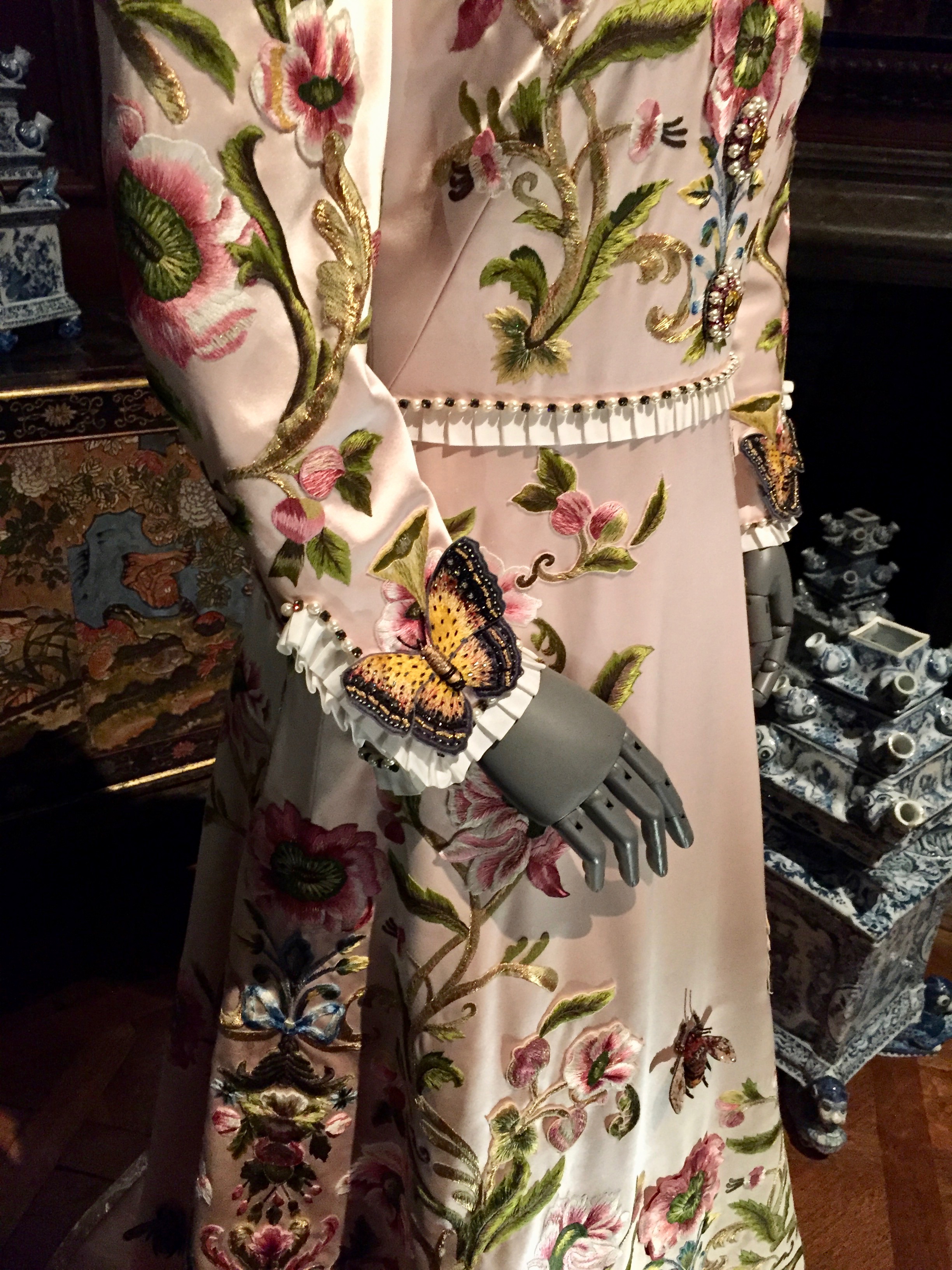 Wow!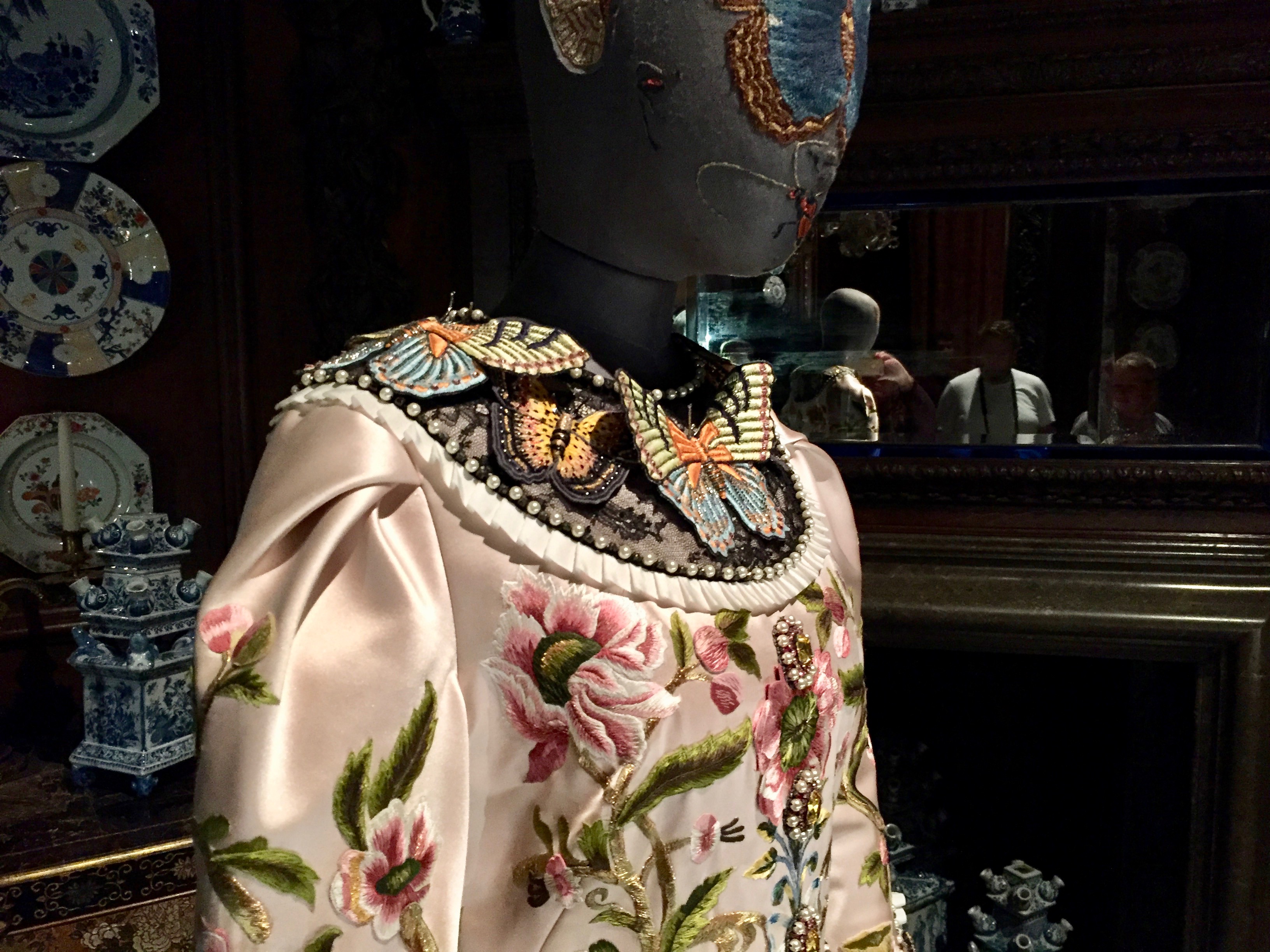 Georgiana, the fifth Duchess of Devonshire who was acknowledged as the fashion leader of Georgian England had an extravagant style of her own which inspired this 1998 John Galliano creation.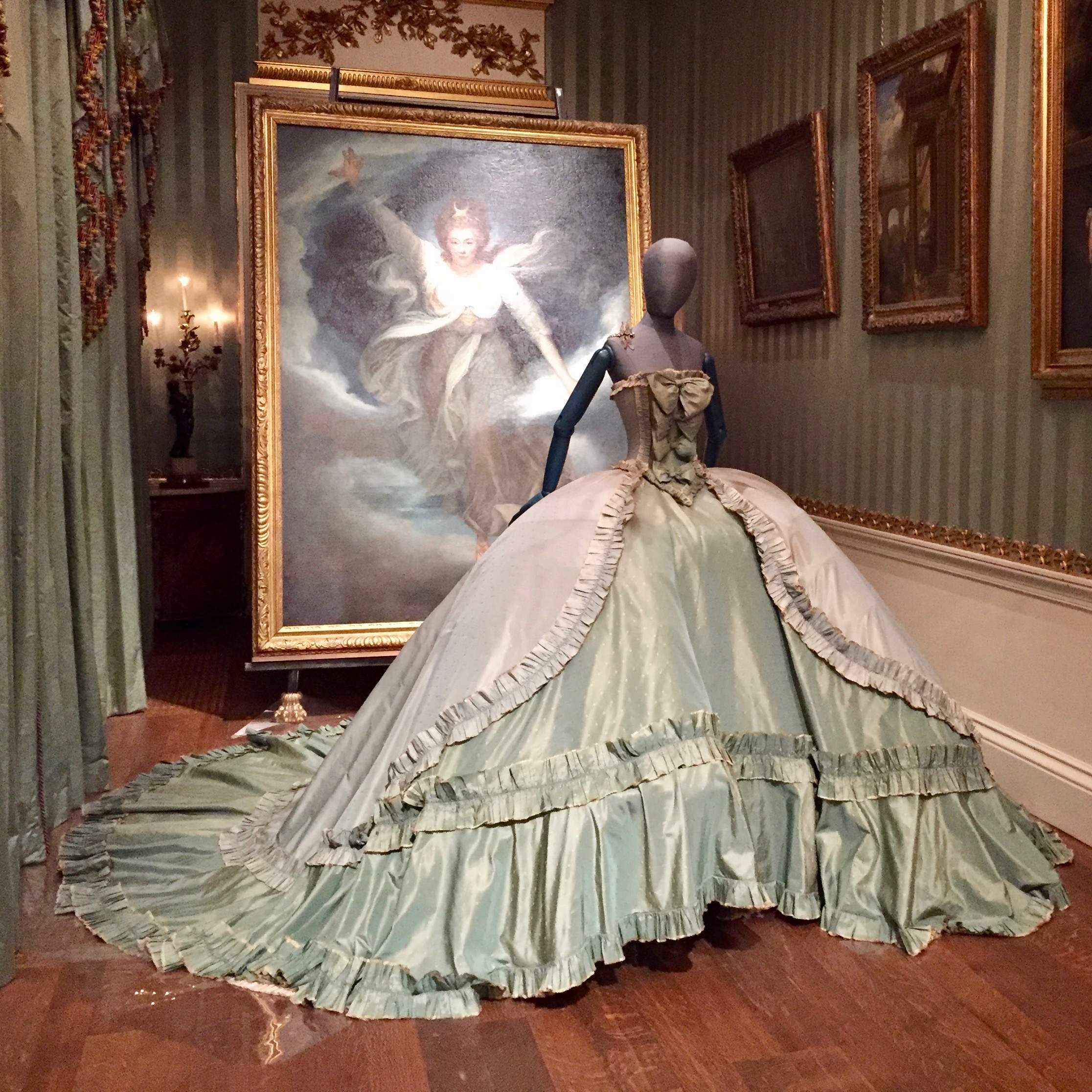 But going from the sublime to the ridiculous I found this adorable couple in the dressing up corner!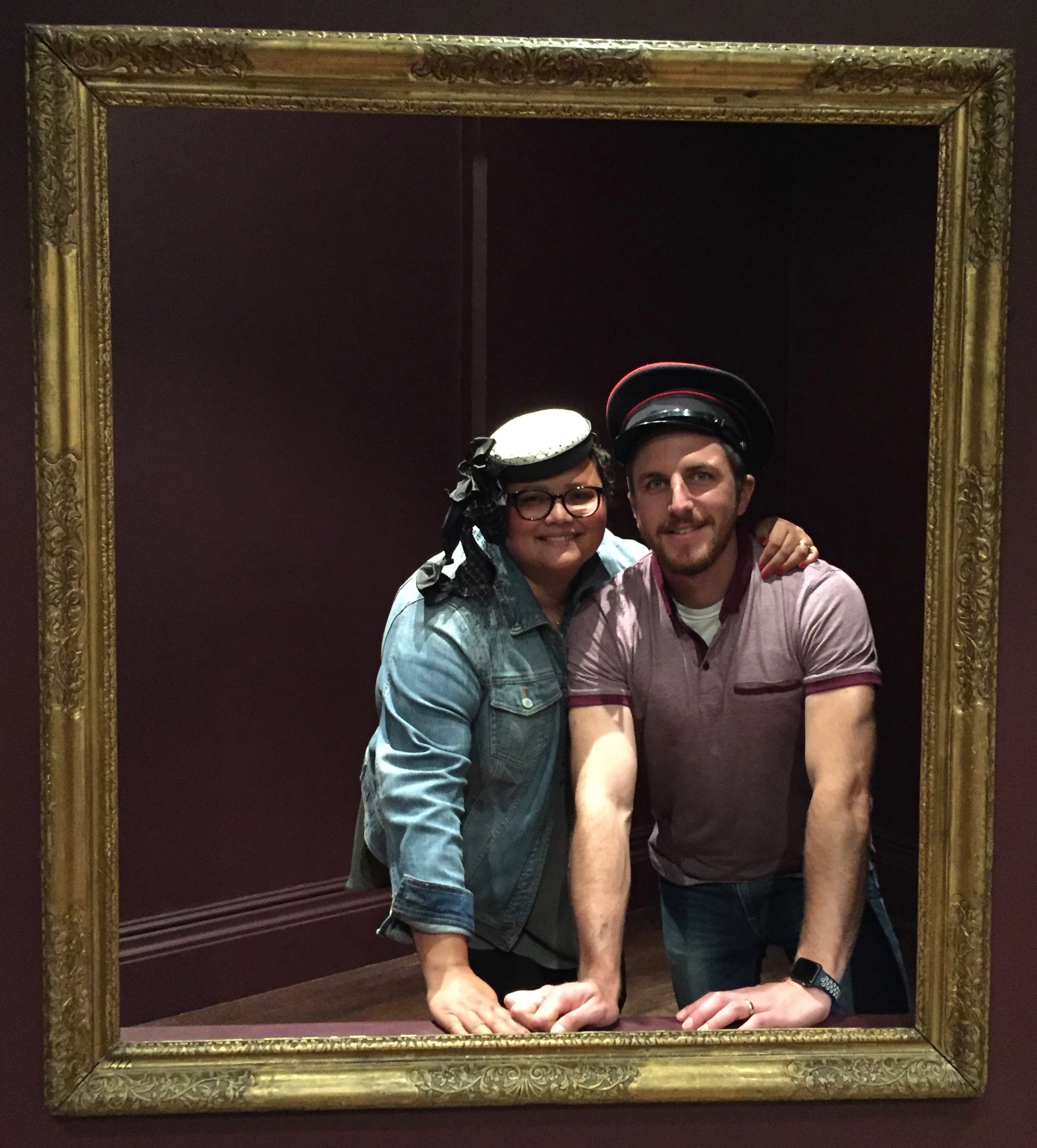 Moderate temperatures and plentiful precipitation make for a wide range of pretty flower photo opportunities in multiple colors.
Purple,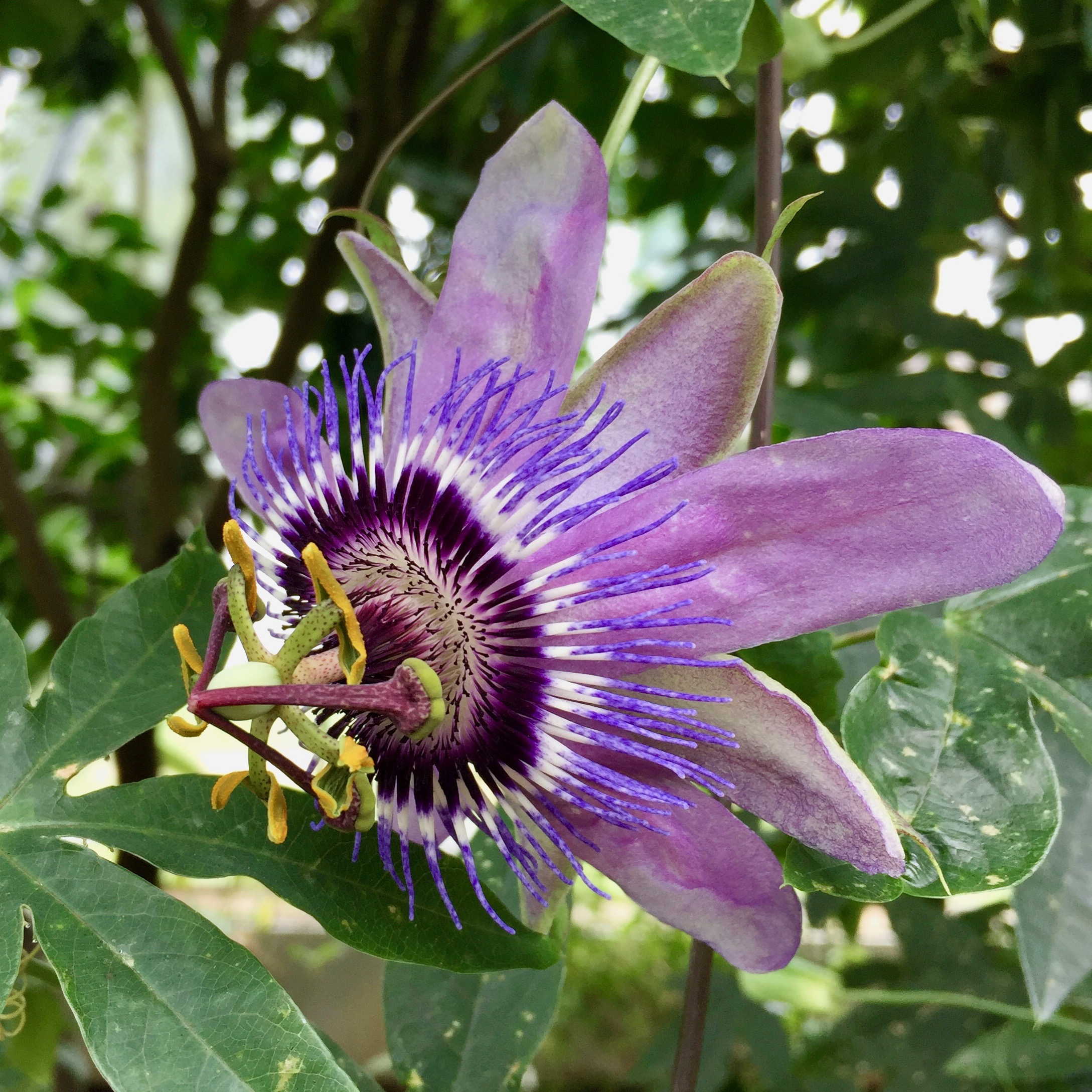 Yellow,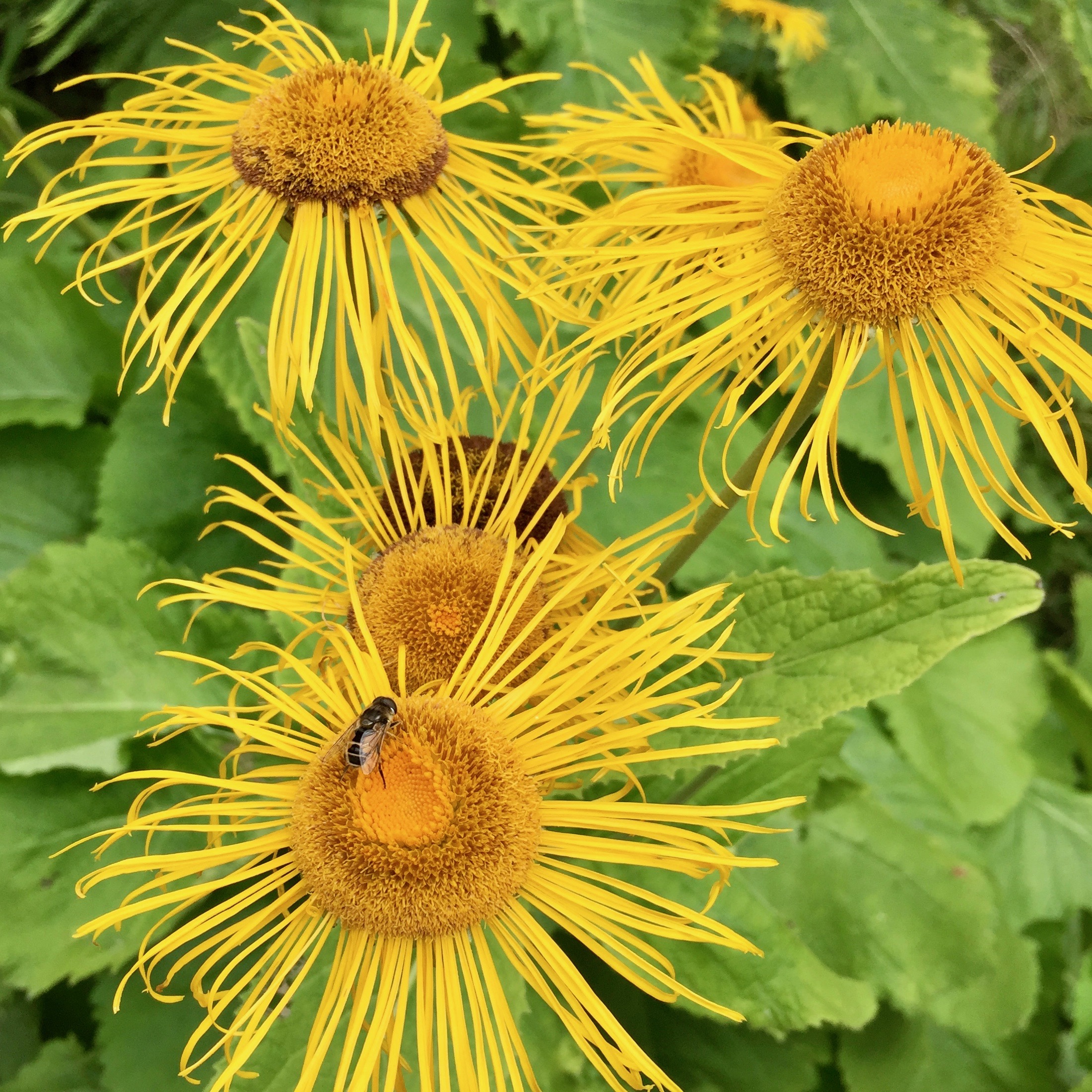 and pink!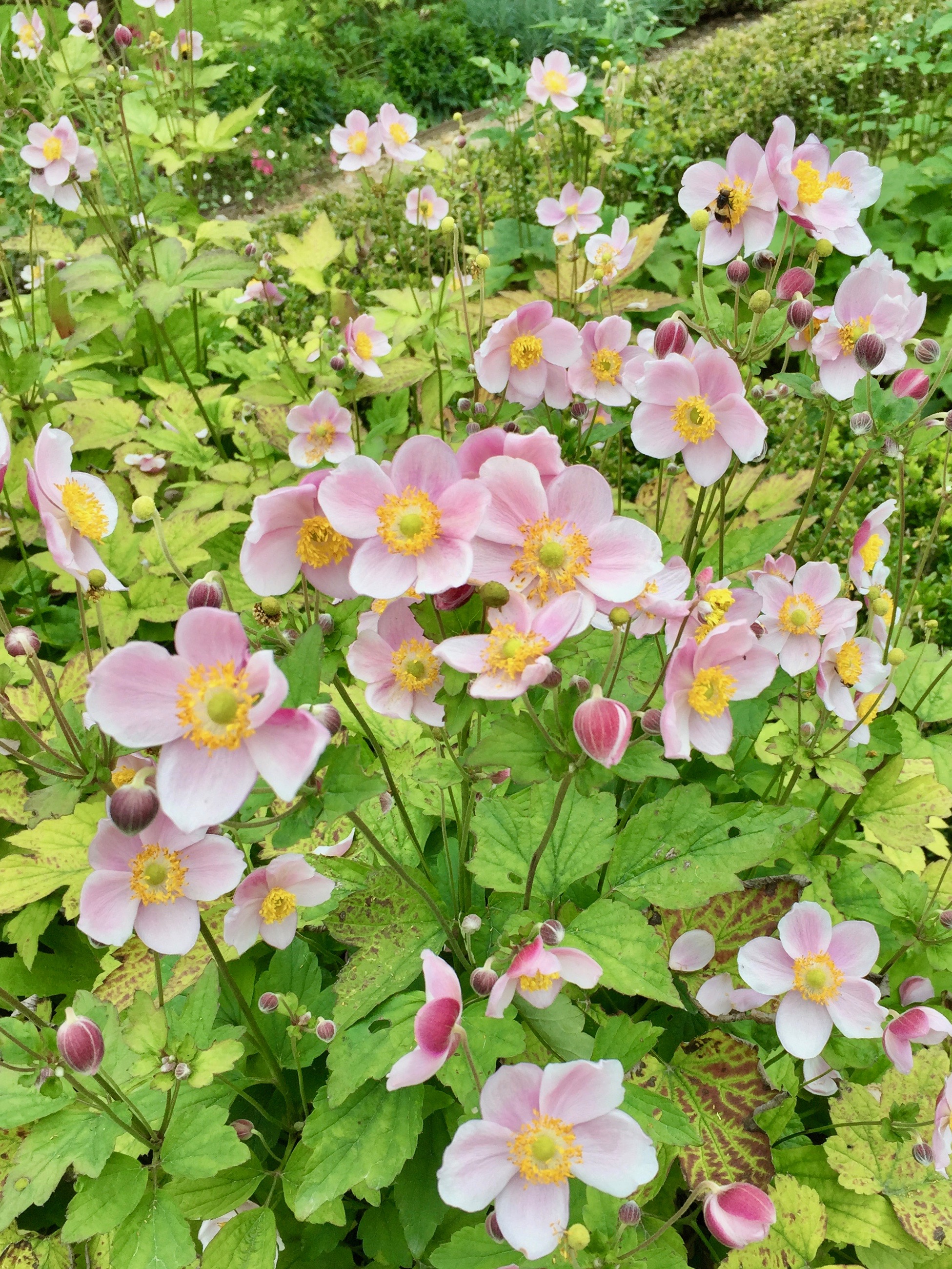 Back at Kate and John's the purple heather was beginning to come into full bloom on the tops of the hills across the valley.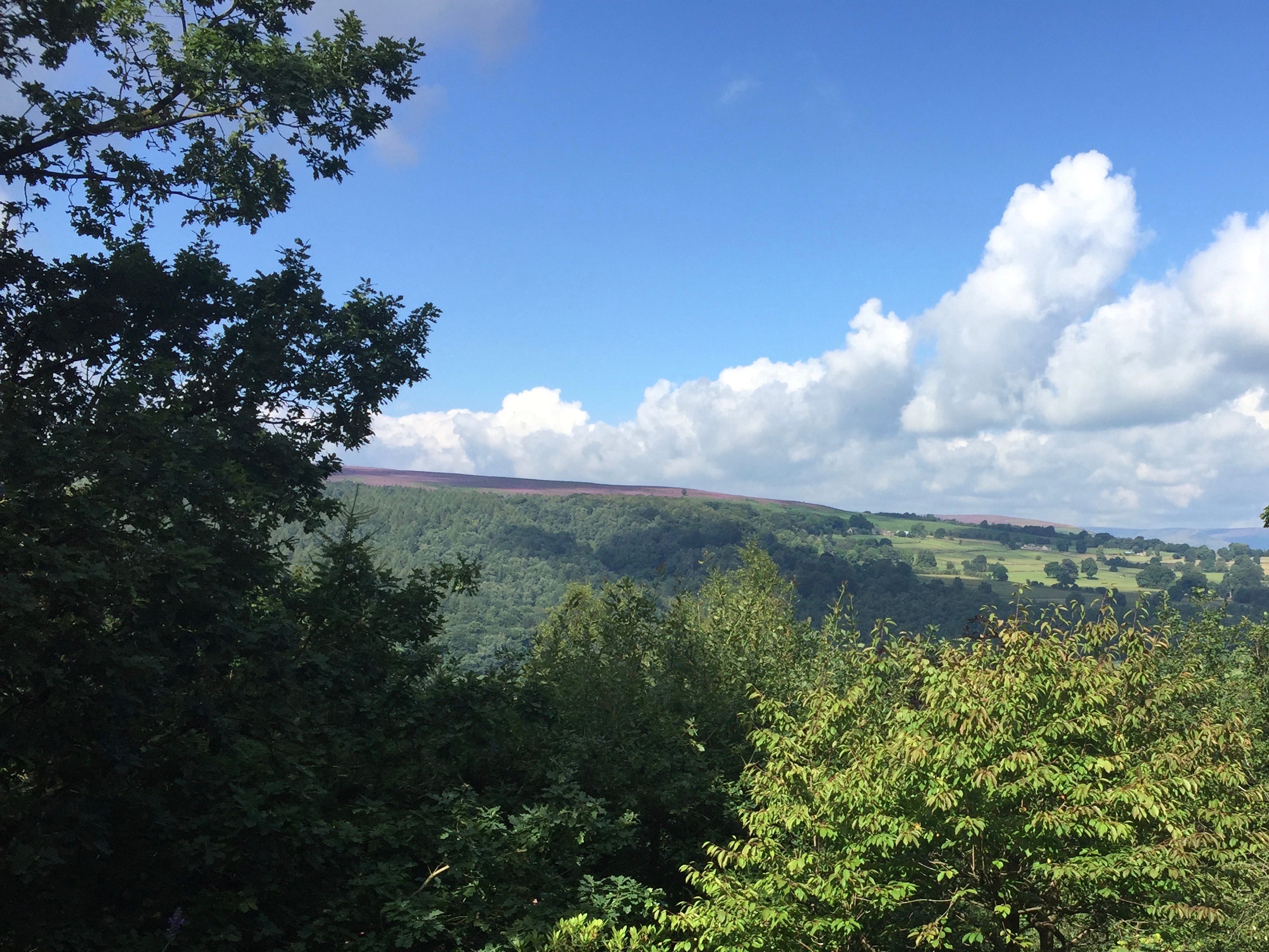 I needed a close up of one of the heather plants nearer at hand.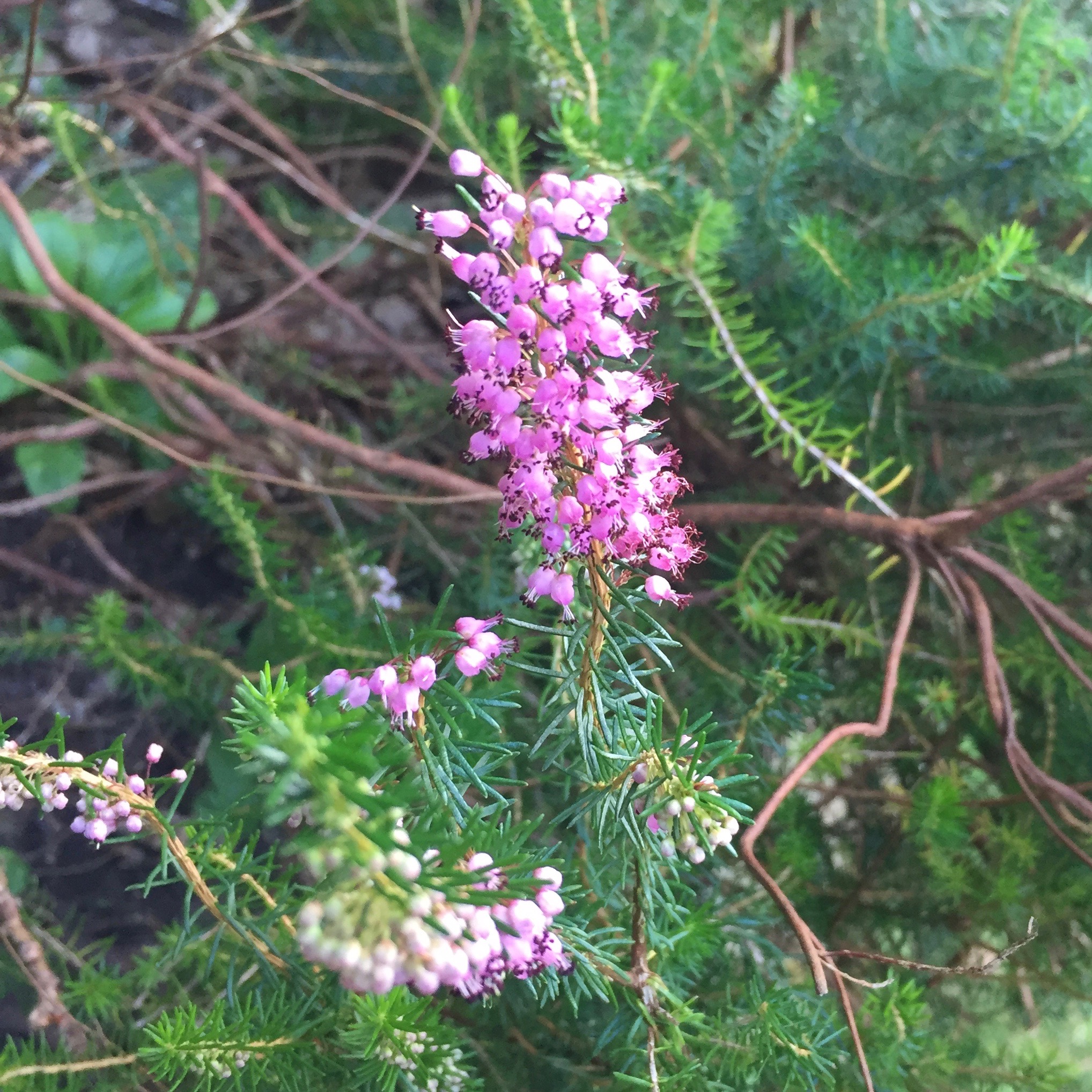 I guess we just took it for granted growing up?
One last picture for today.
Back in the 80's when I was exploring the wonders of needlepoint I made this piece for Steve's parents. It was a fire screen for a while. Now it hangs on the wall.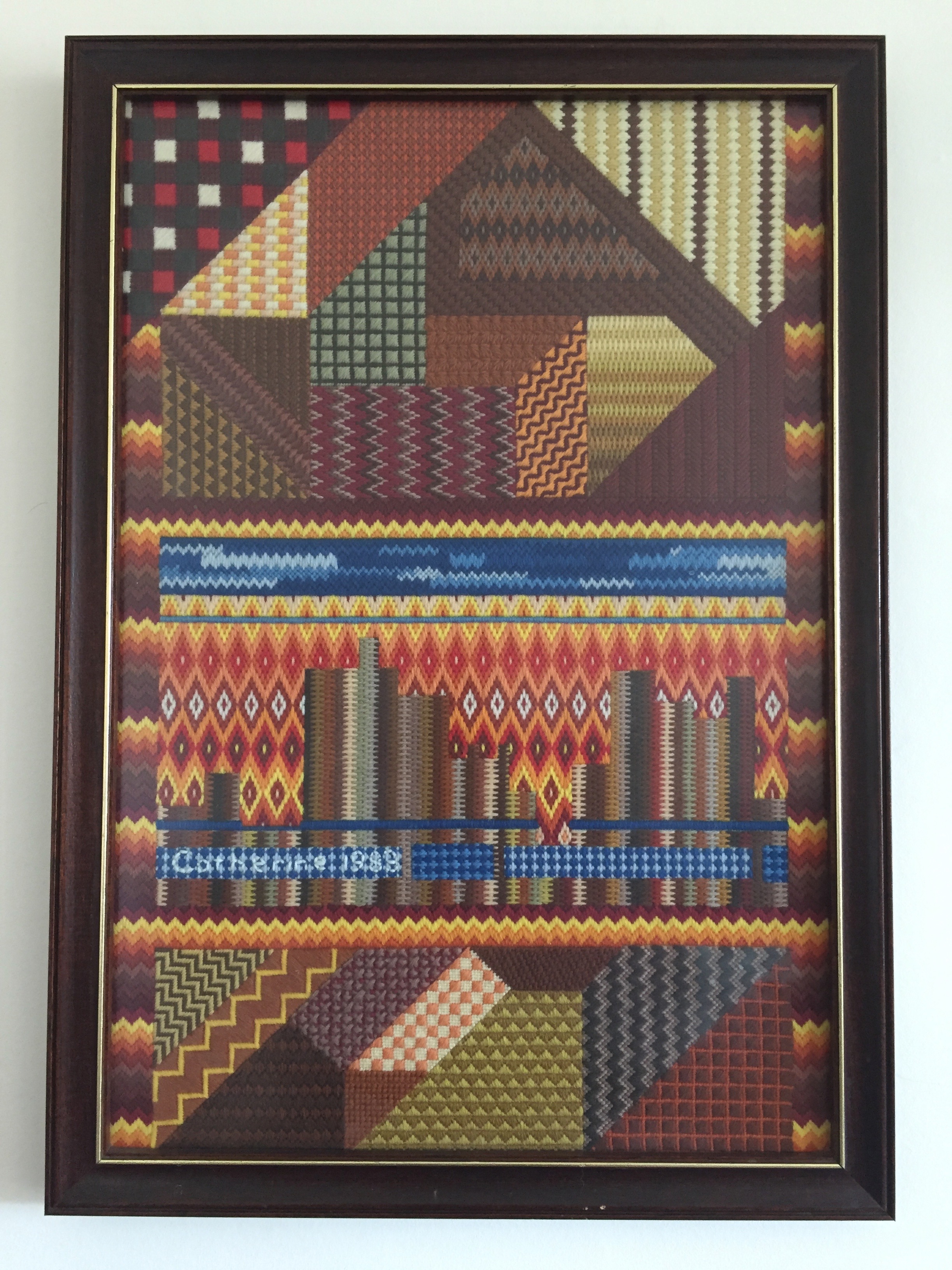 Sarah thinks the one panel looks like a Chicago sky line. 1988? No thoughts of moving across the Atlantic back then… or were there?