My to do list is gradually going down, although I keep finding extra tasks to add to it… I took a break to go to the orthodontist today. It comes to something when having my braces adjusted counts as recess?
But back to  #RedfordUKadventure2017.
The sun was shining on Saturday morning when we left the hotel and I wasn't sure how long it would last so a quick picture was in order. Blue sky over the Holloway Circus roundabout.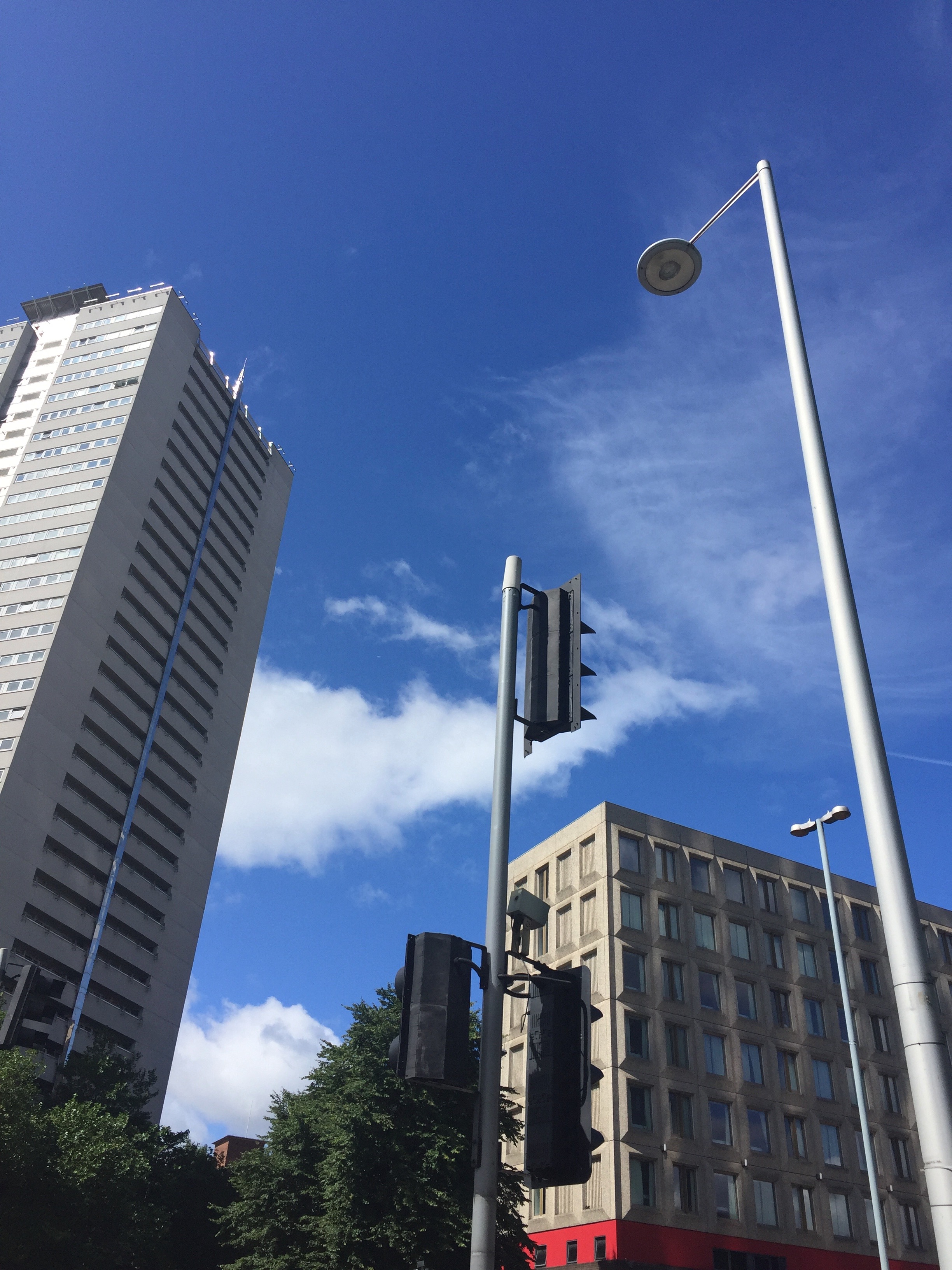 We had earmarked the afternoon for some shopping and a canal trip. The shopping was largely confined to Marks and Spencers so we made our way towards the canal, past the Public Library.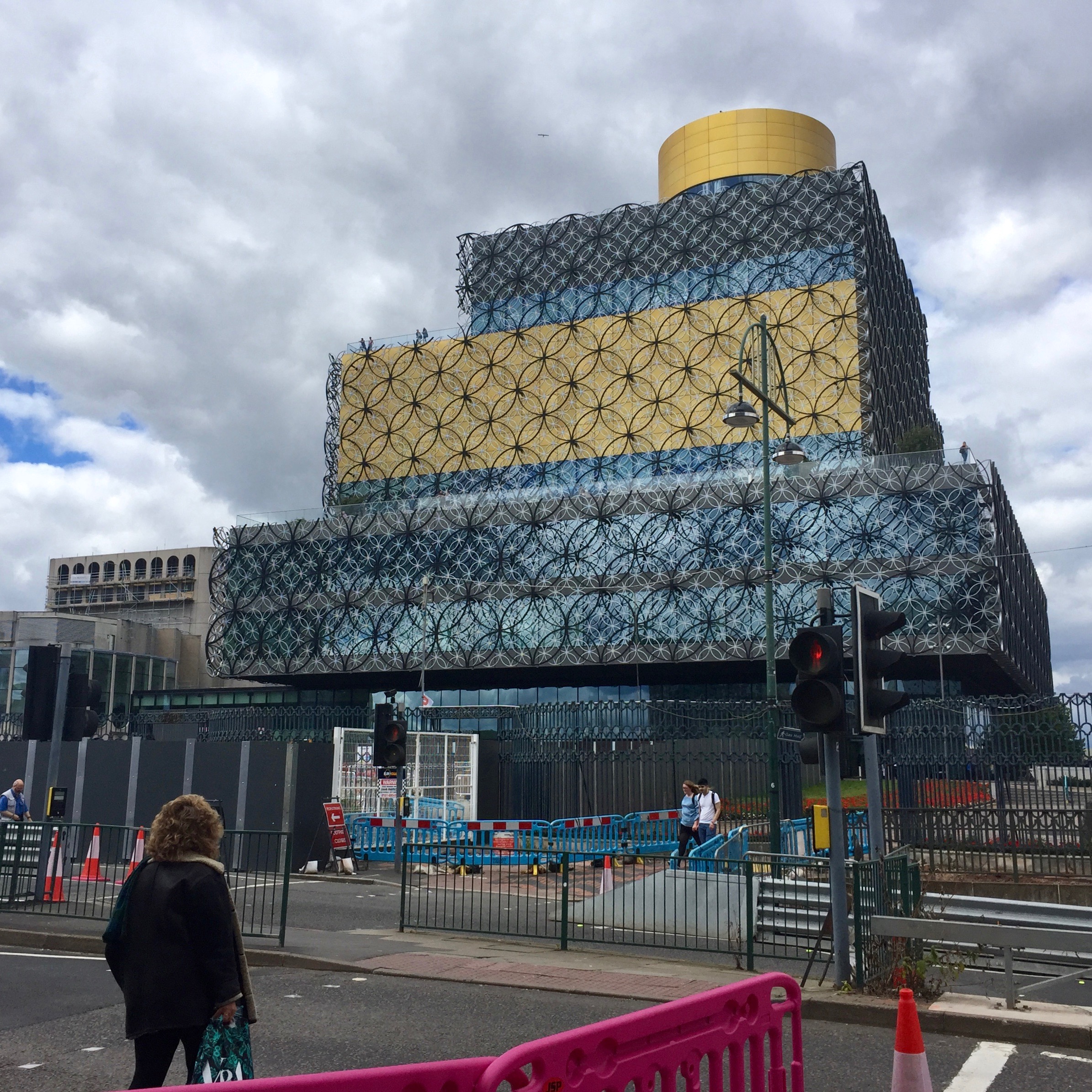 The queuing system for the barge trip was a little haphazard but we did get a spot on the boat and set off around the local waterways.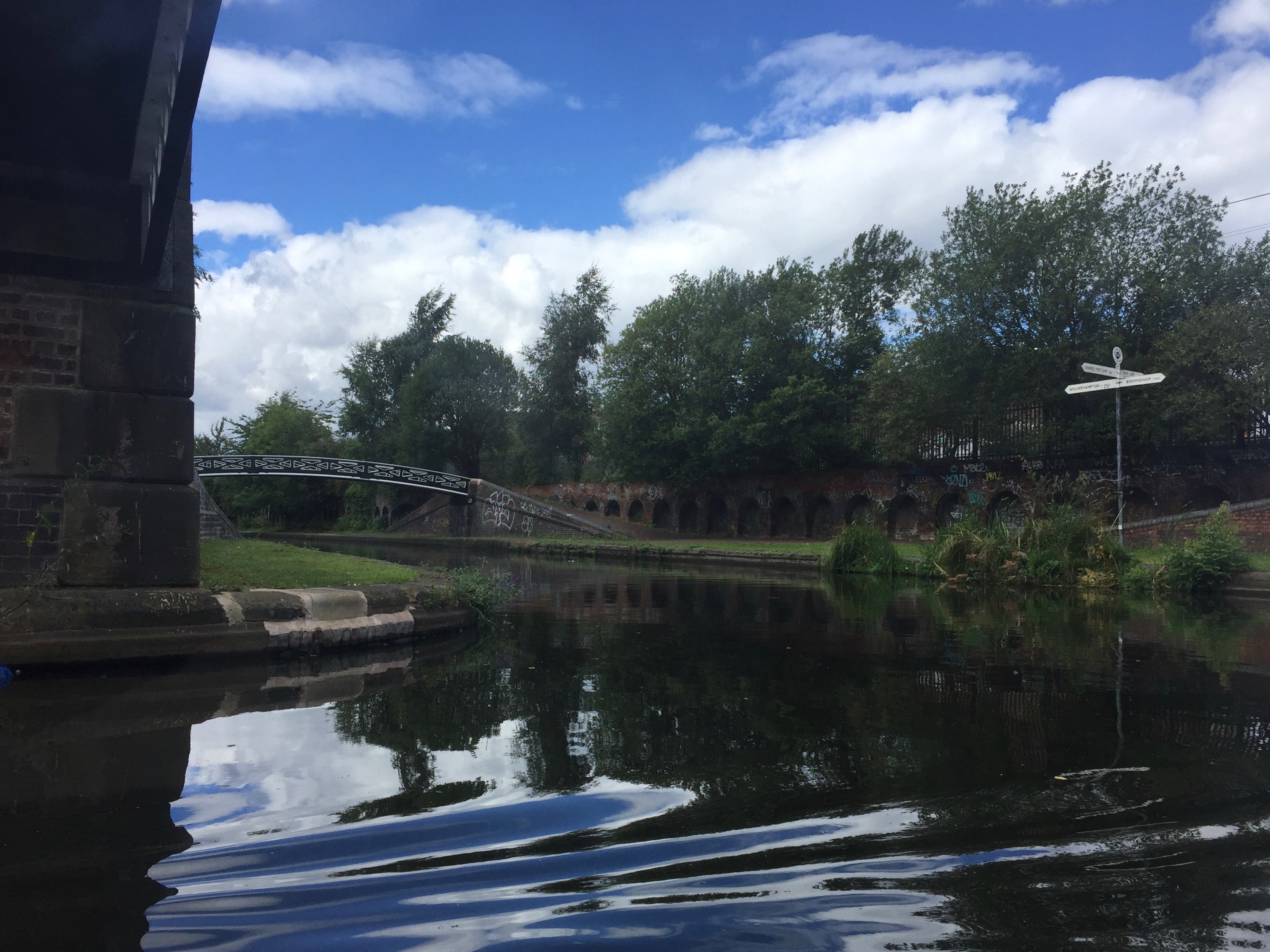 It was a fun hour or so, riding on the Worcester and Birmingham Canal.
We turned around just by The Cube, an interesting structure, part of the Mailbox Development…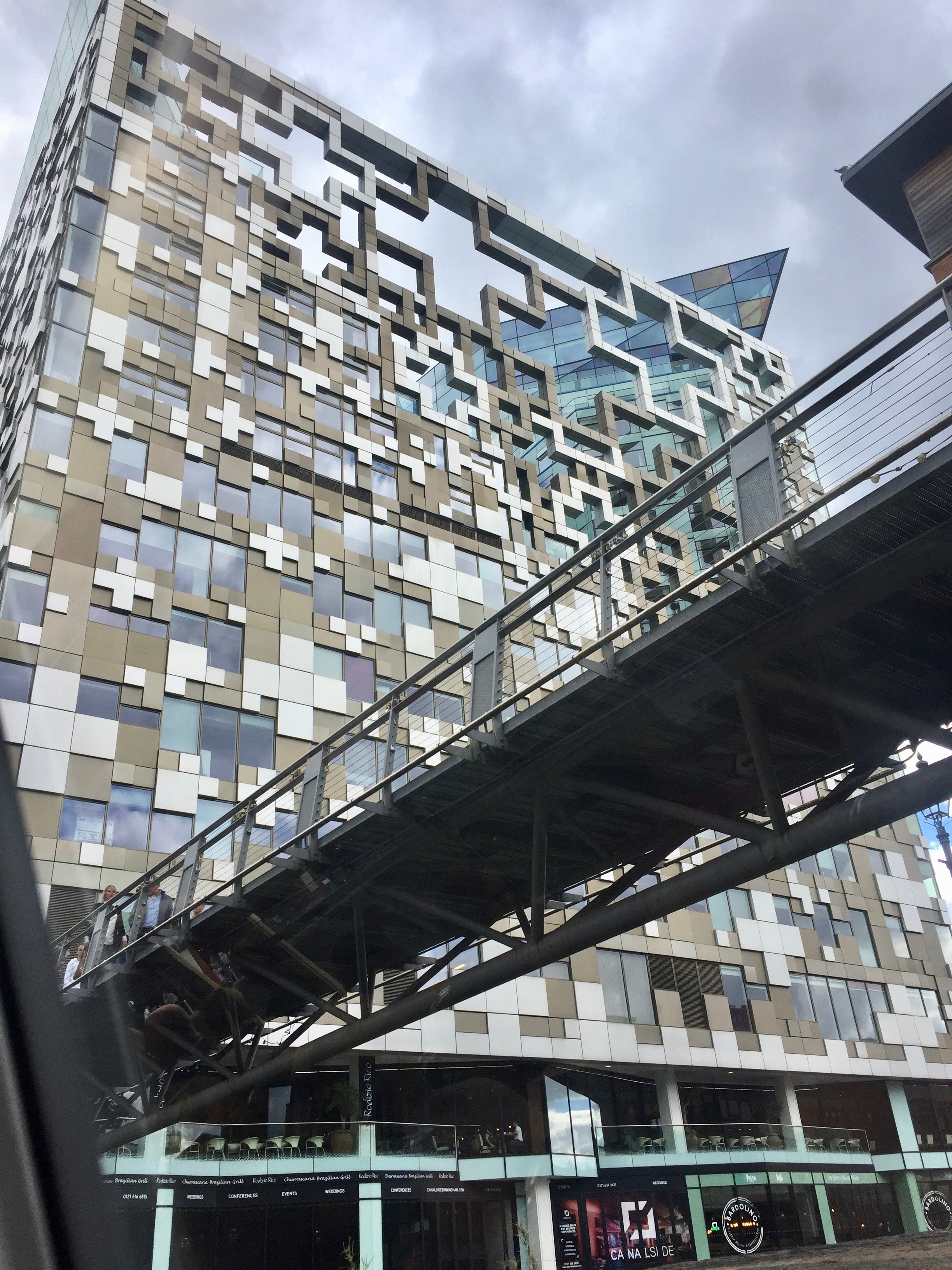 Boating done, time to eat. We crossed the canal,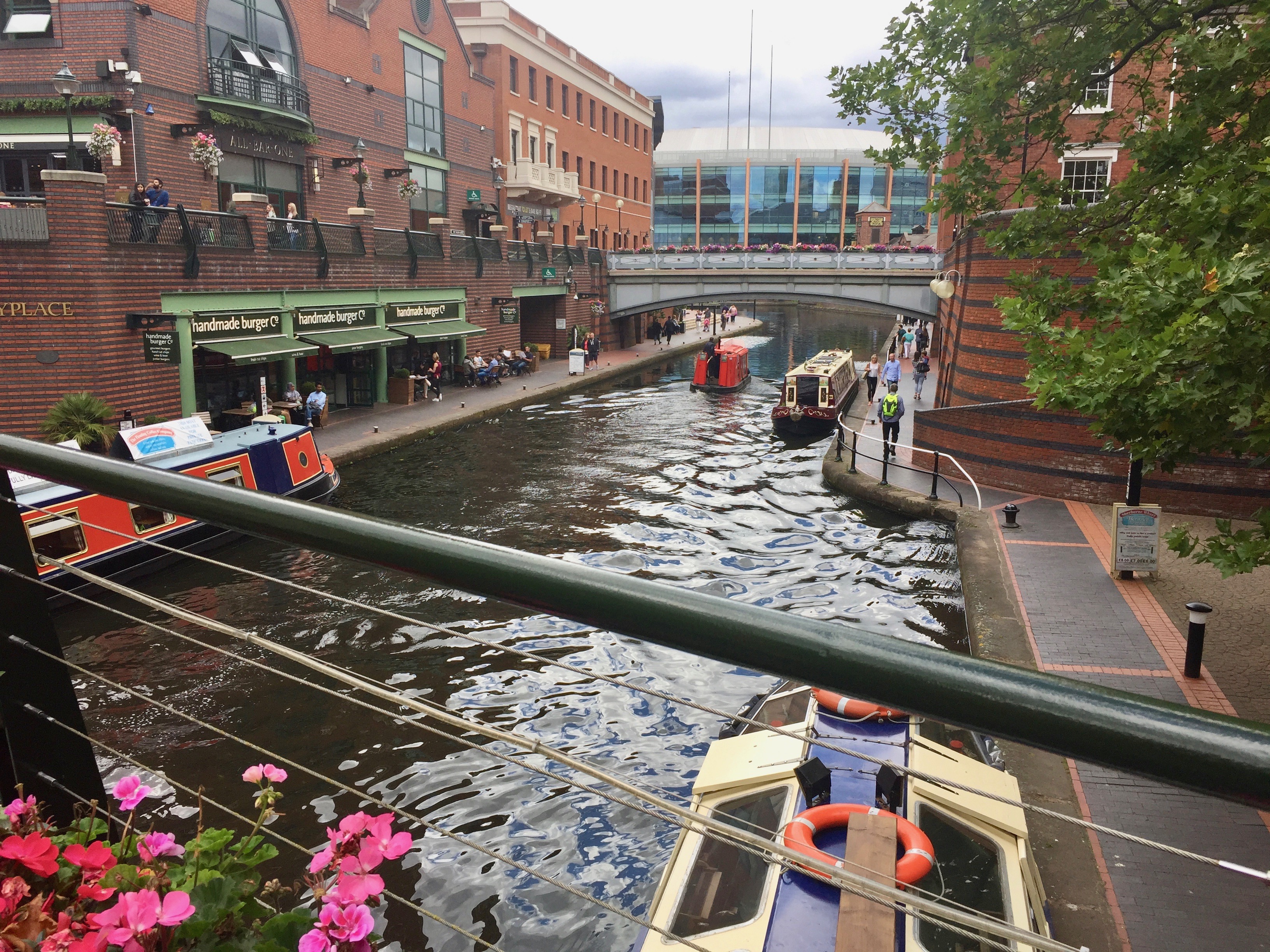 and found a good looking display at Carluccio's, just what we were looking for.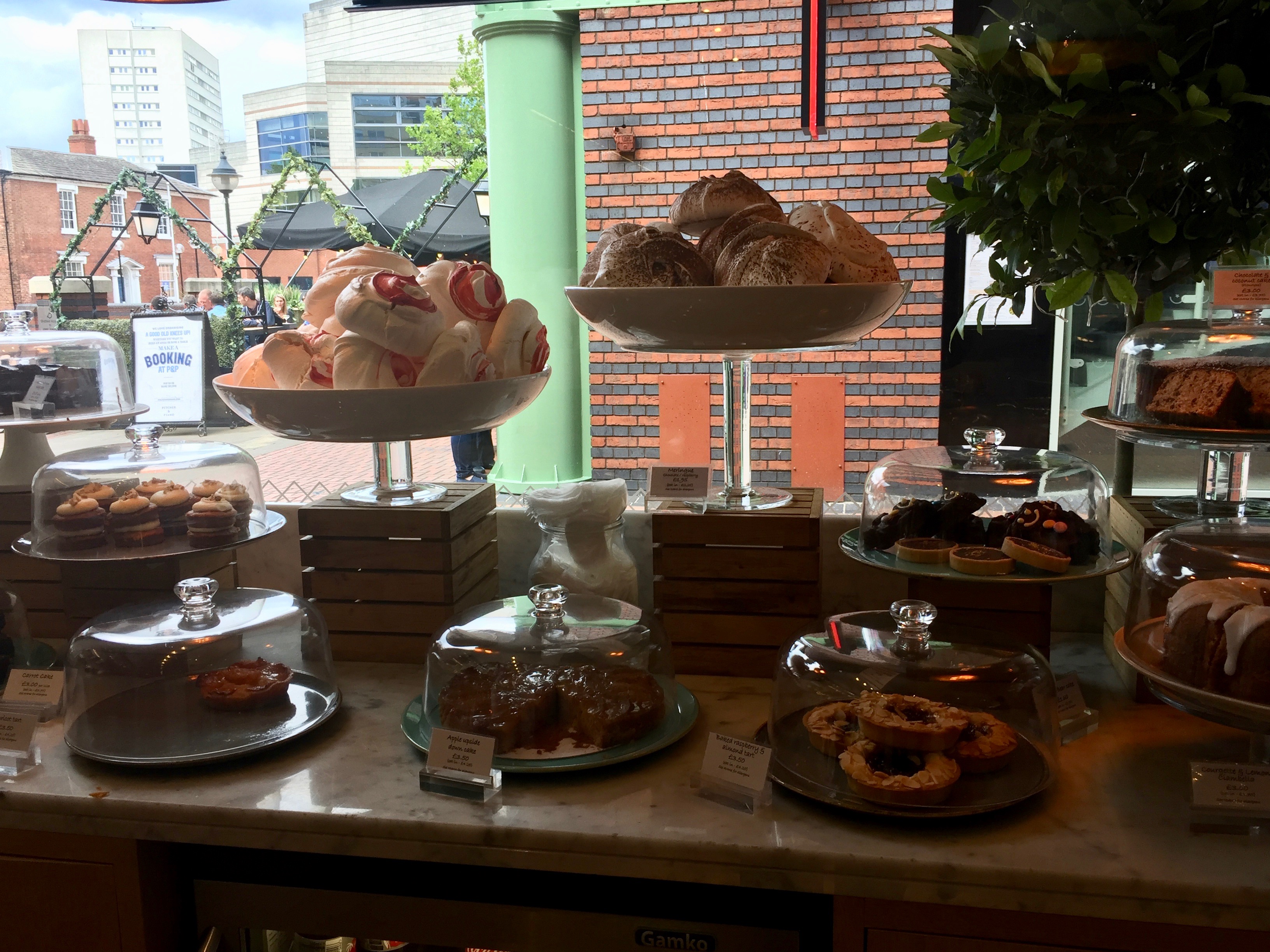 Four of us, four desserts.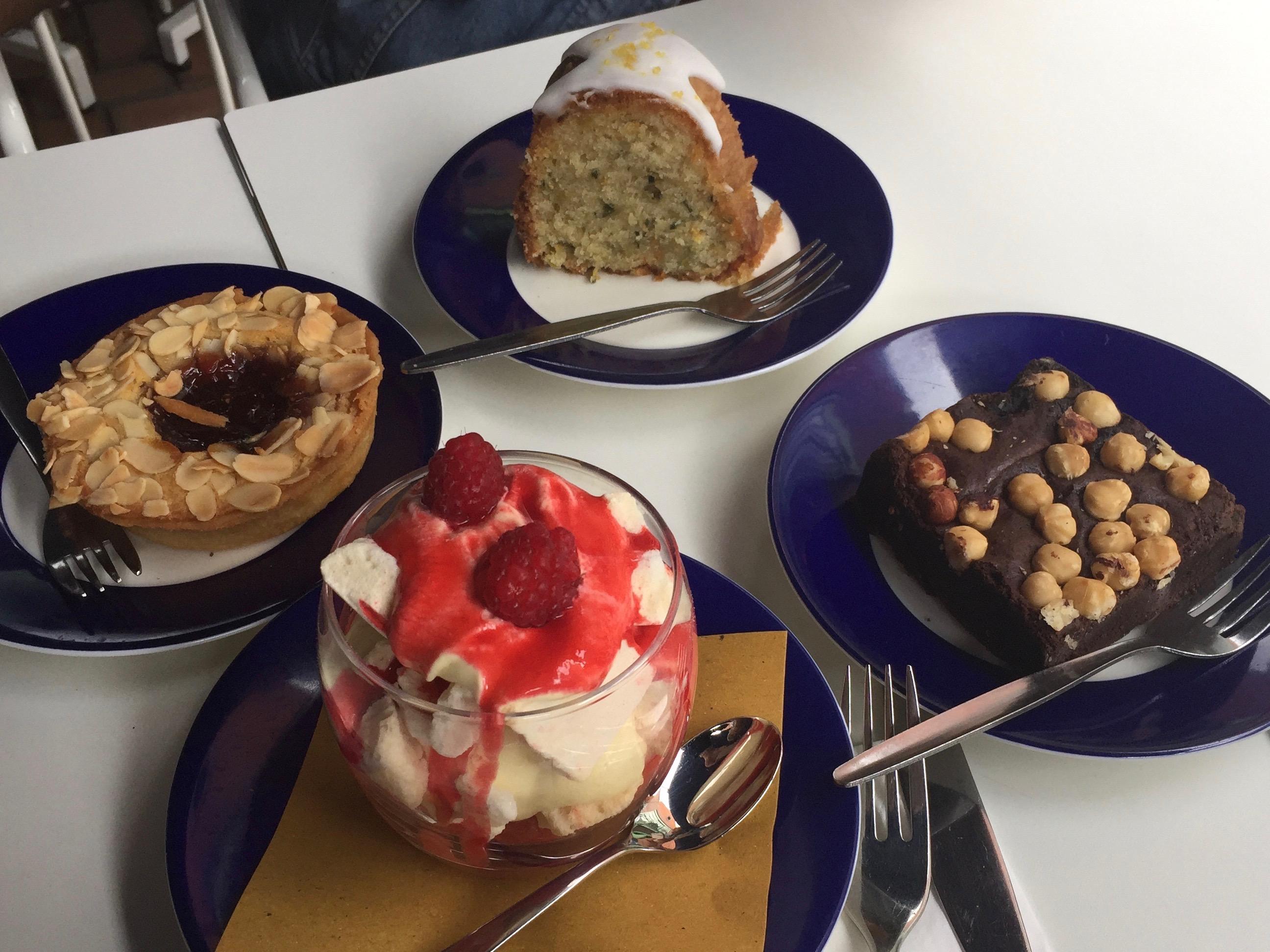 Yum!
Time to get back to the hotel via the canal side walkway.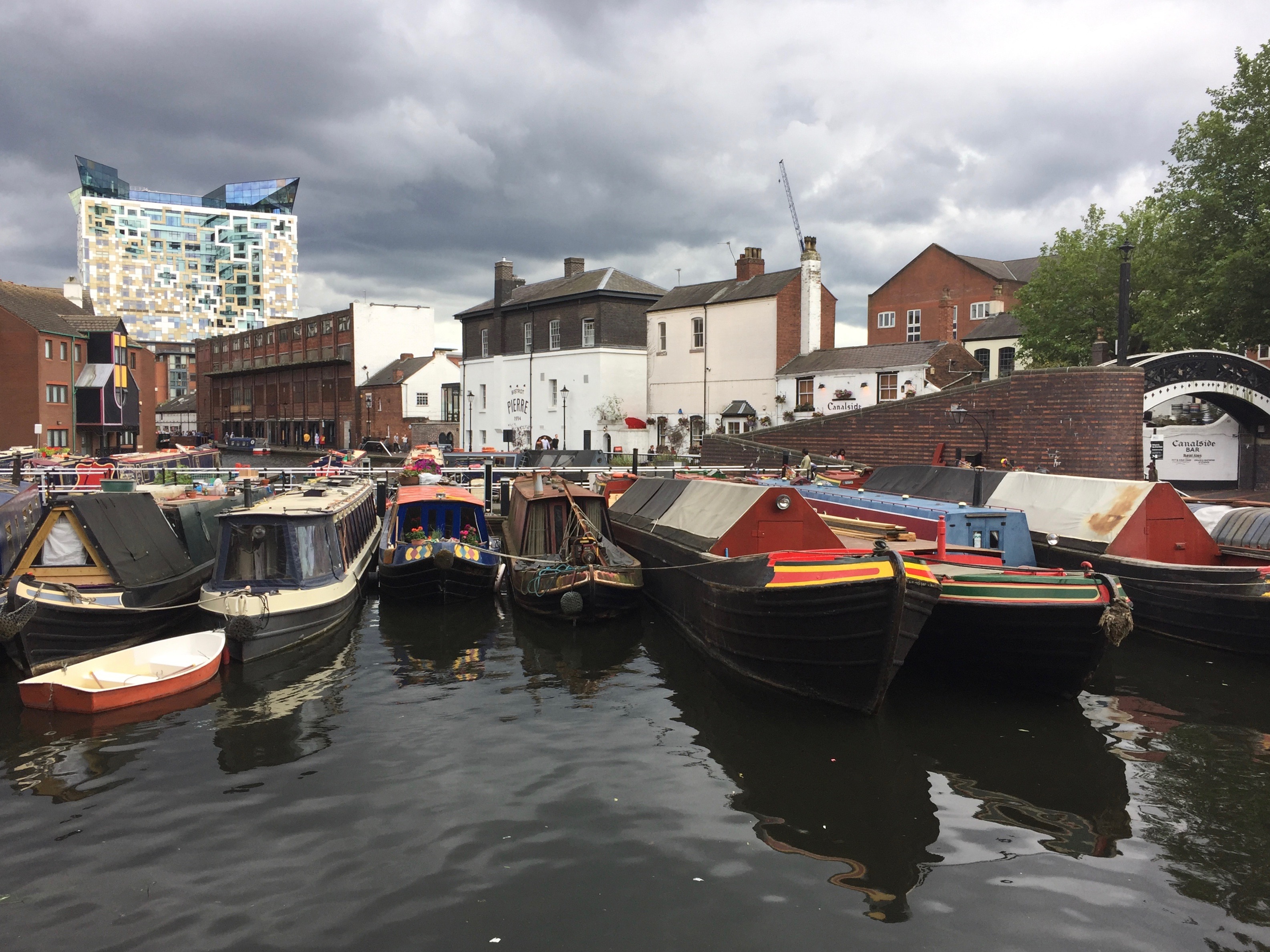 A man and his boy, why not?
The Canal House was built in the 1980's and is an upscale pub. I'm not sure what the stylish modern building is behind it…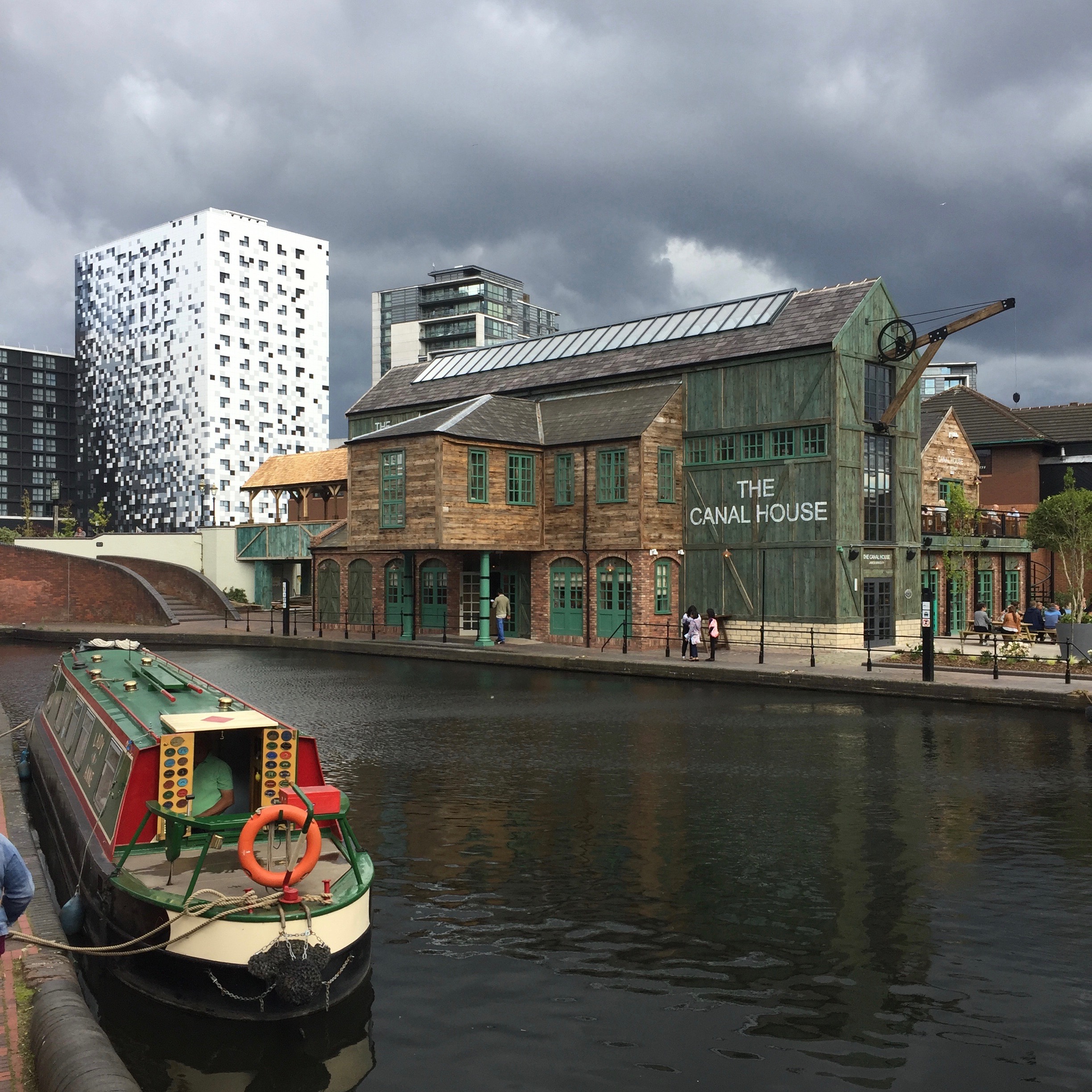 Lots of walking.
We weren't done for the day. We spent the evening with my school friend and her husband. A good time was had over a leisurely dinner at Zizzi's in the Mailbox. It wasn't long enough so we arranged to meet them in Lichfield the next day, just ready to eat again!
It was warm enough to sit outside at the Damn Fine Cafe on Bird Street.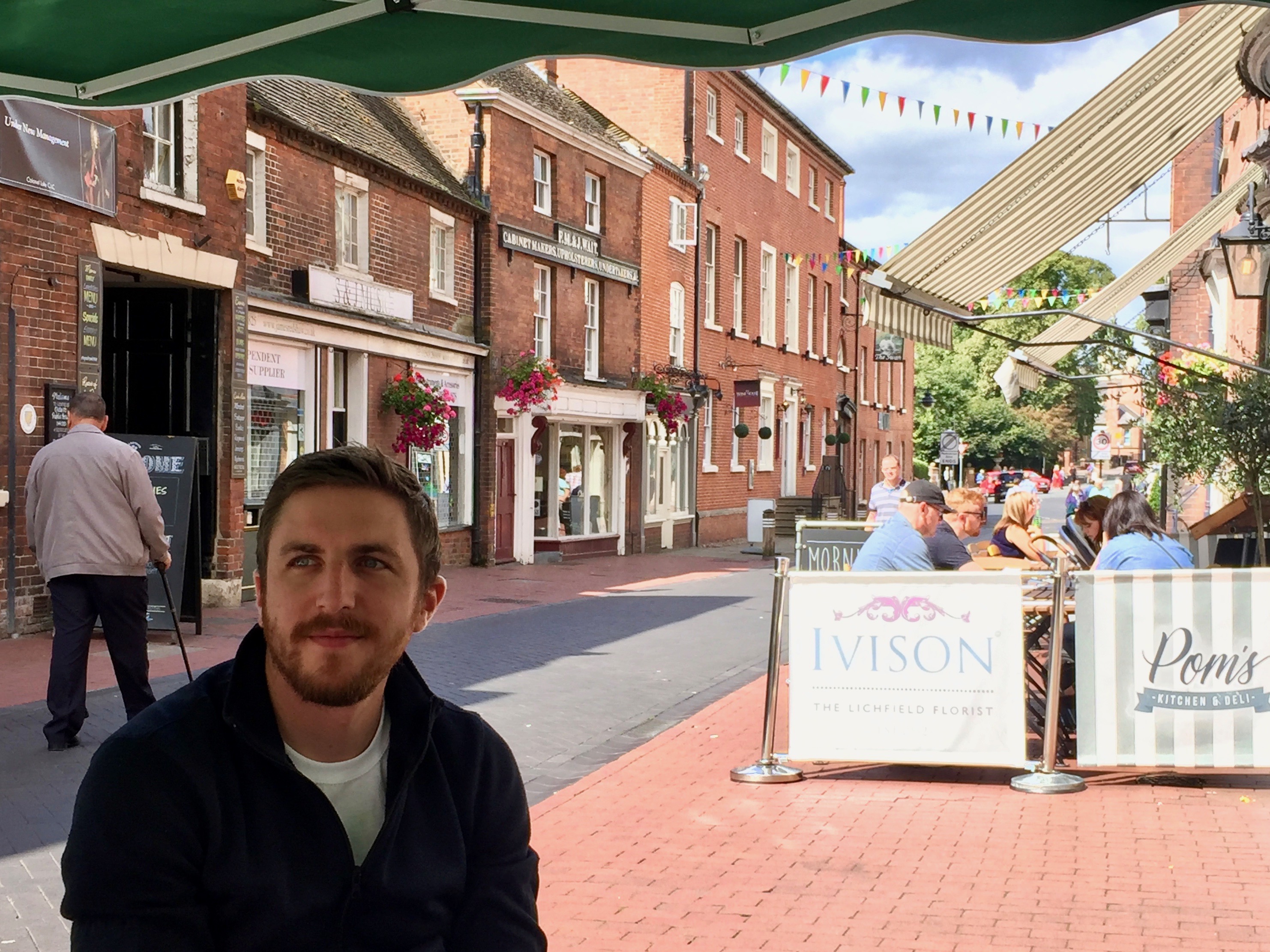 Full English anyone?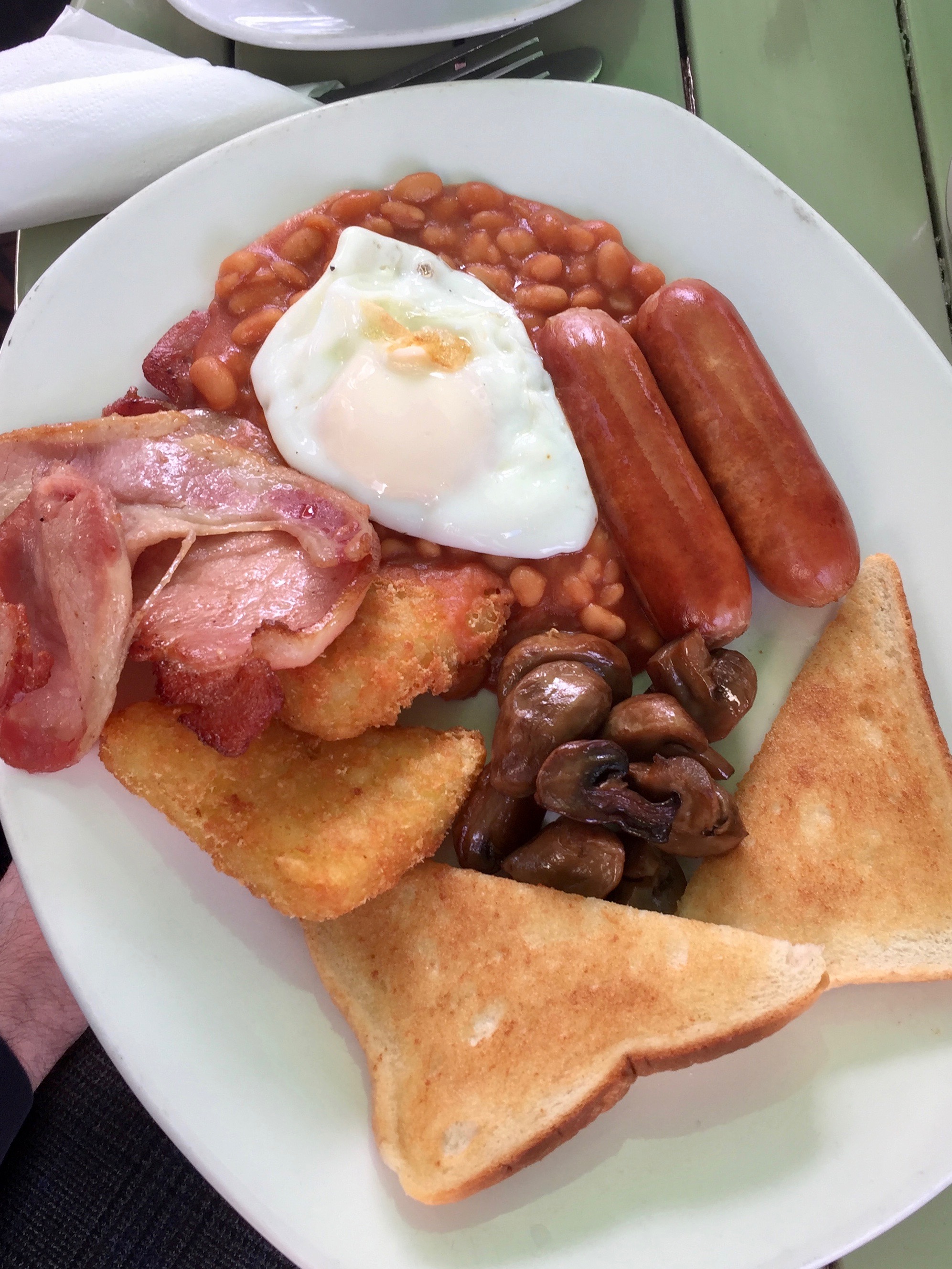 or breakfast in a Yorkshire Pudding?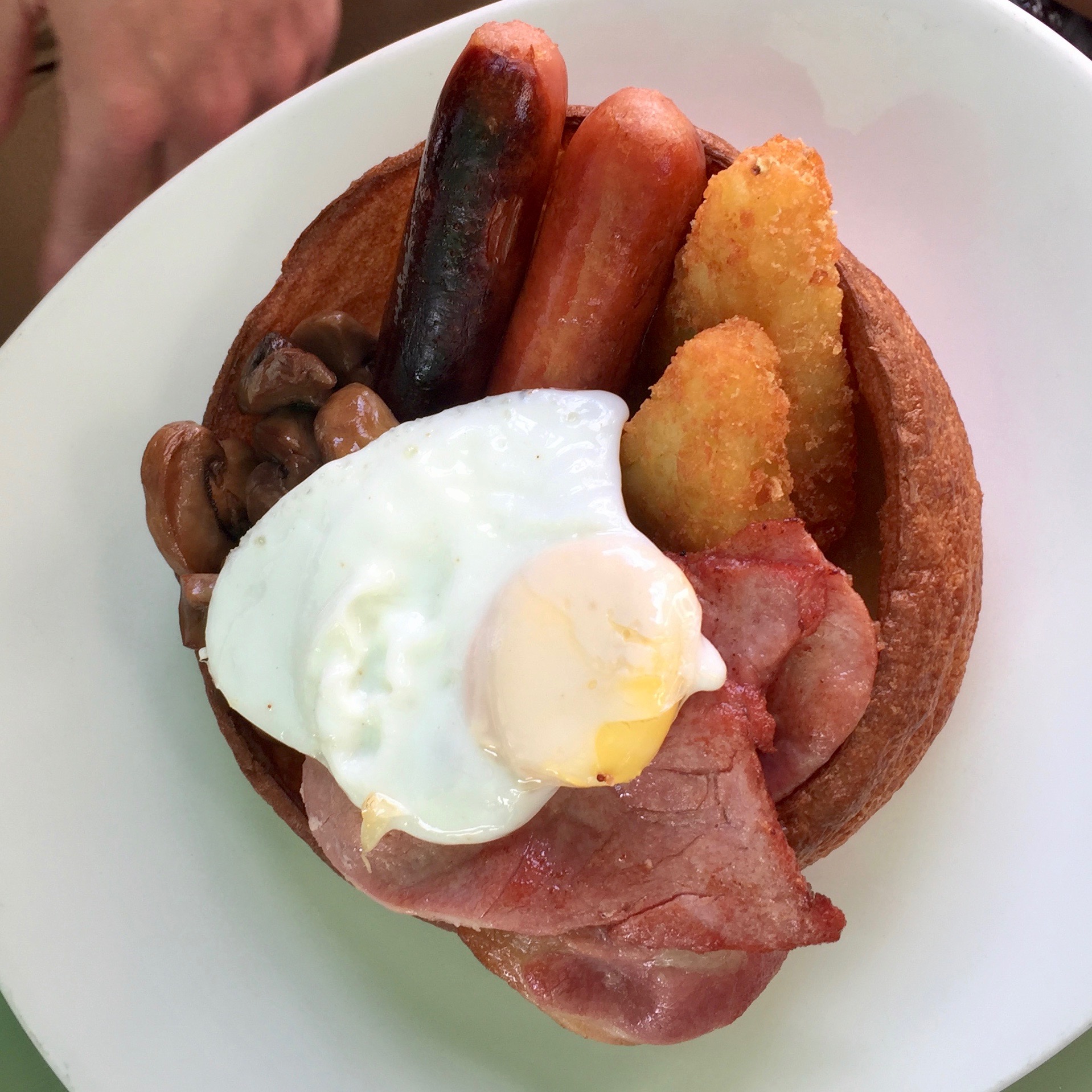 I had a toasted teacake.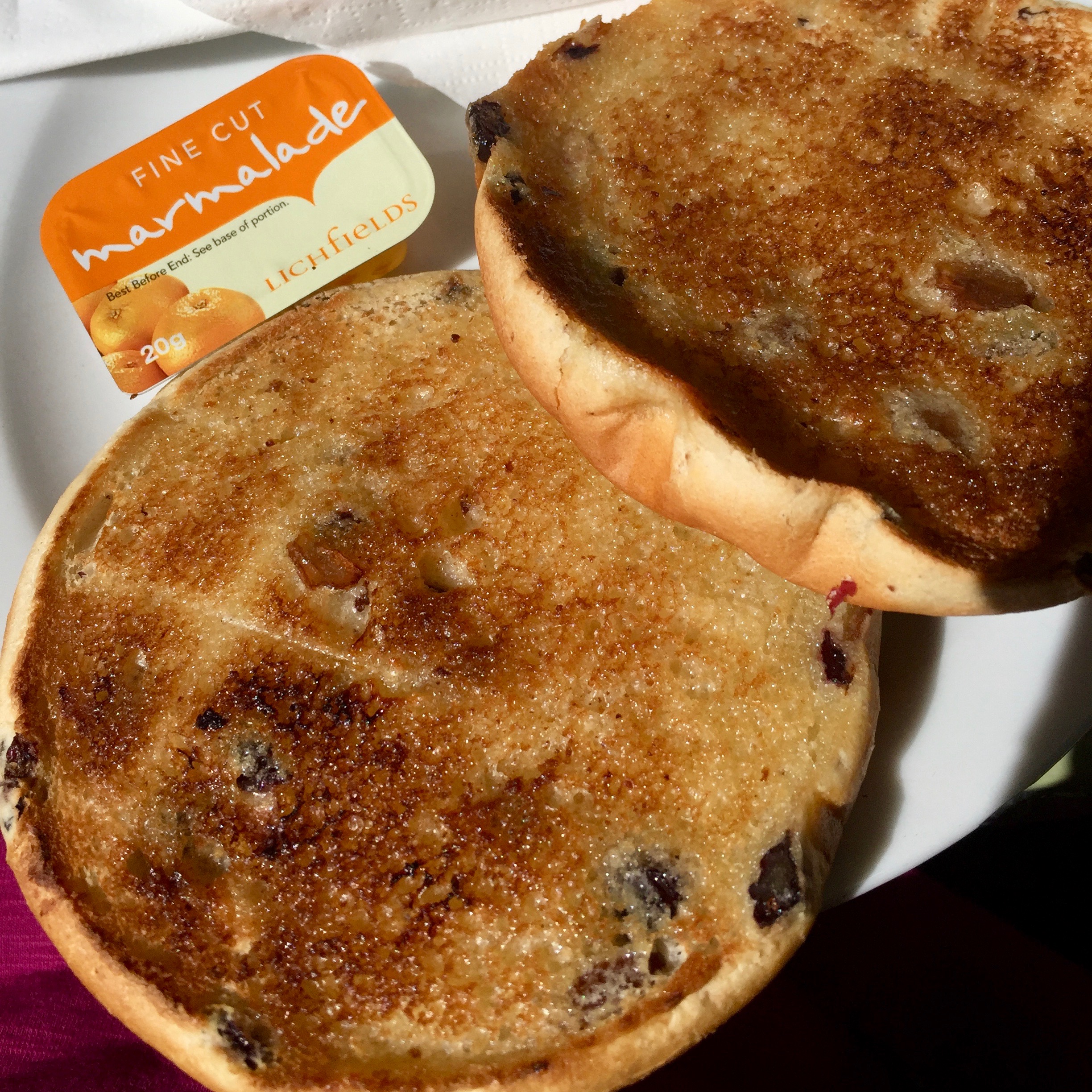 The teacake was excellent but I'm not sure what has happened to the marmalade in our absence.
Off to have a look around the cathedral city, which is about 16 miles north of Birmingham.
Beacon Park.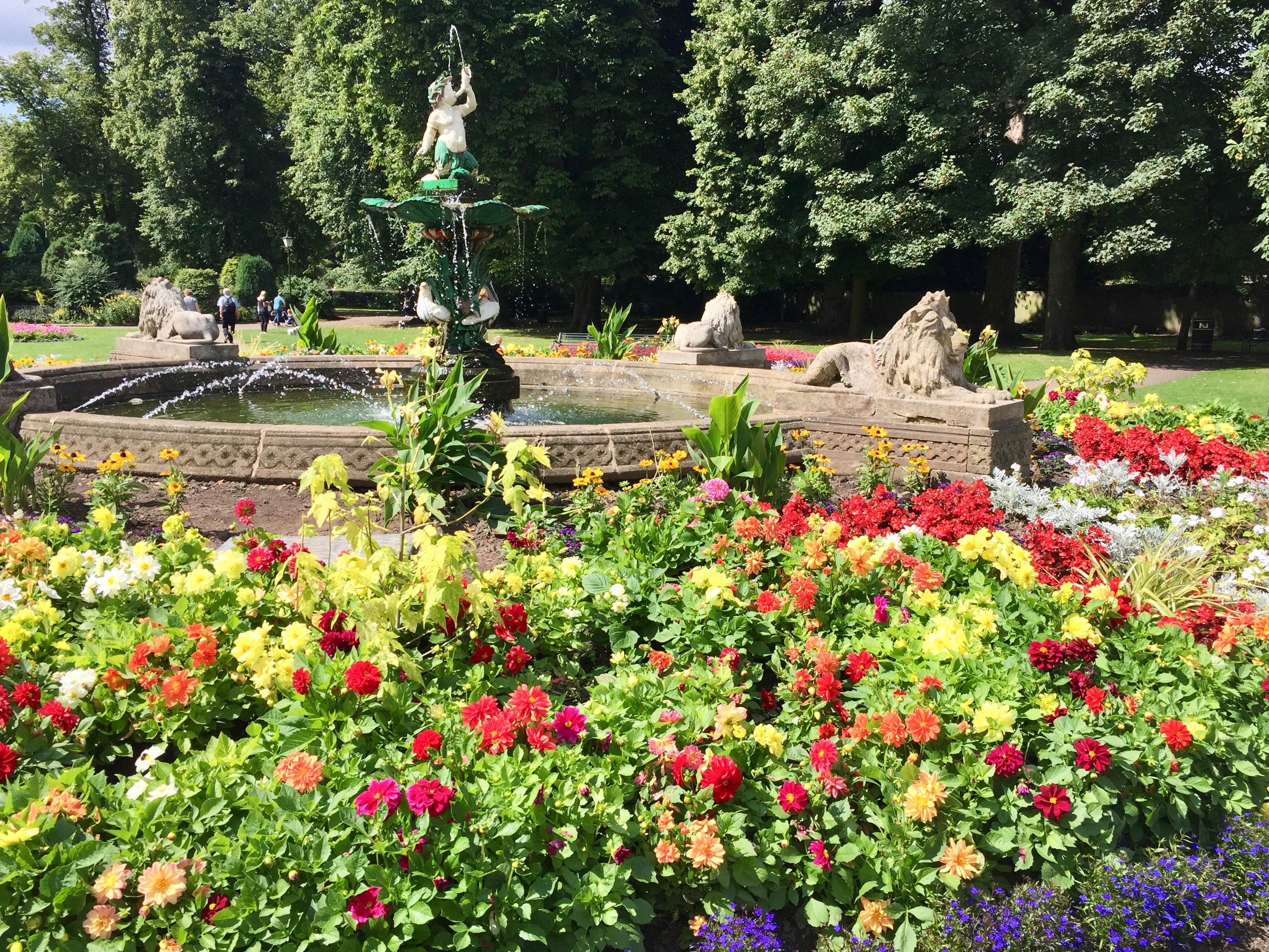 Minster Pool.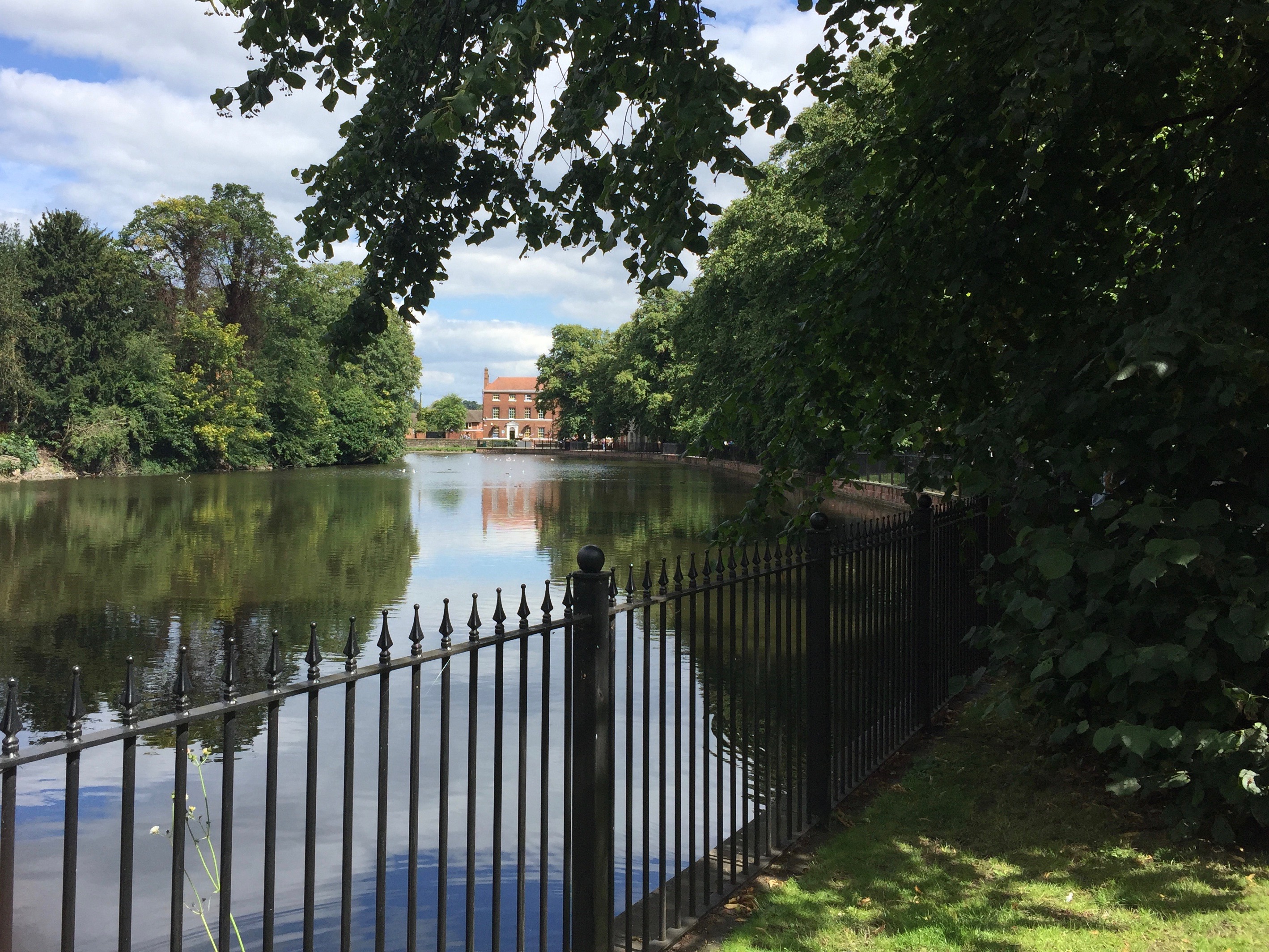 The cathedral, a 12th century building with three spires.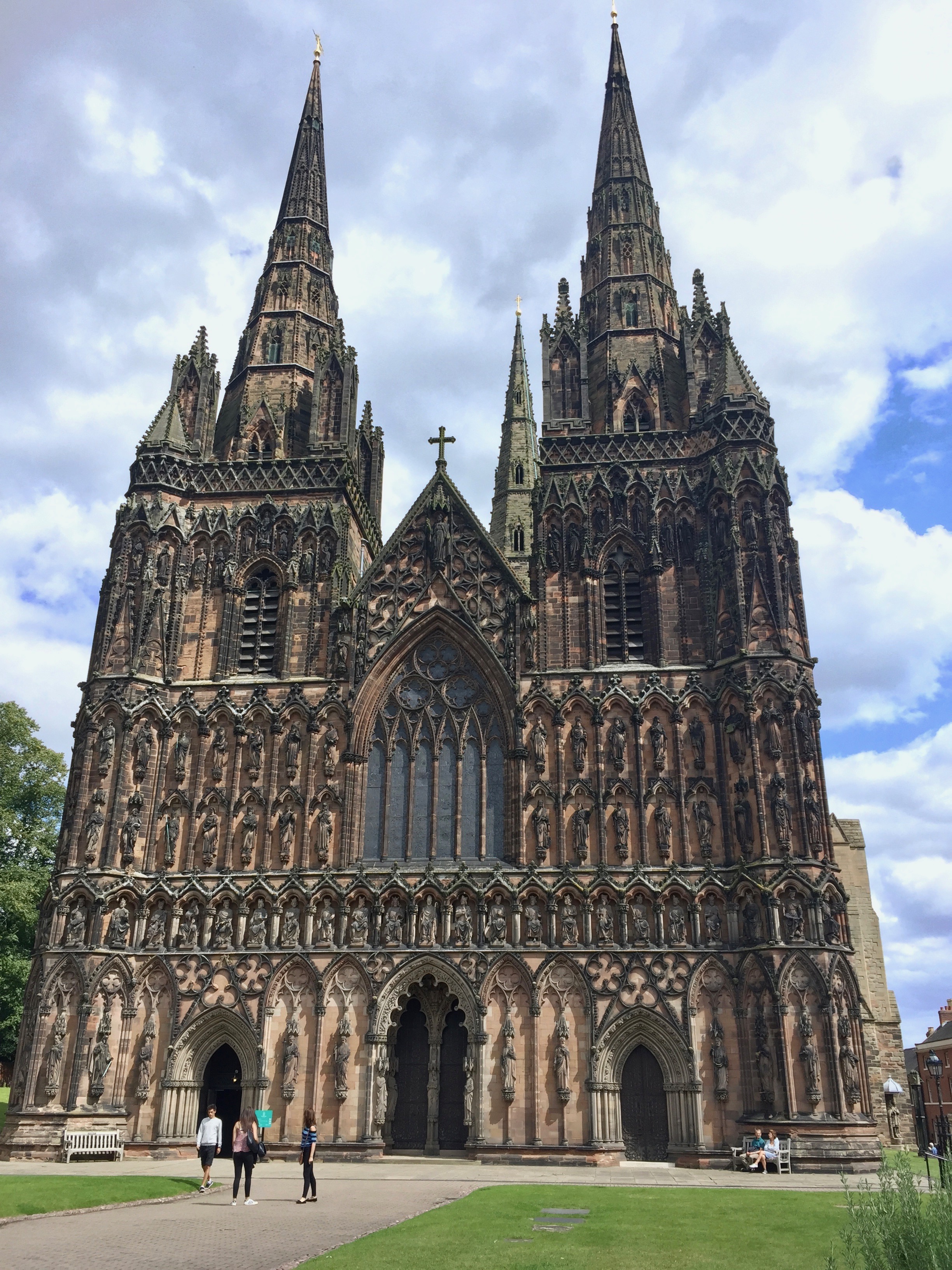 Seven saints carved in Roman cement at the south doorway.
The gothic interior.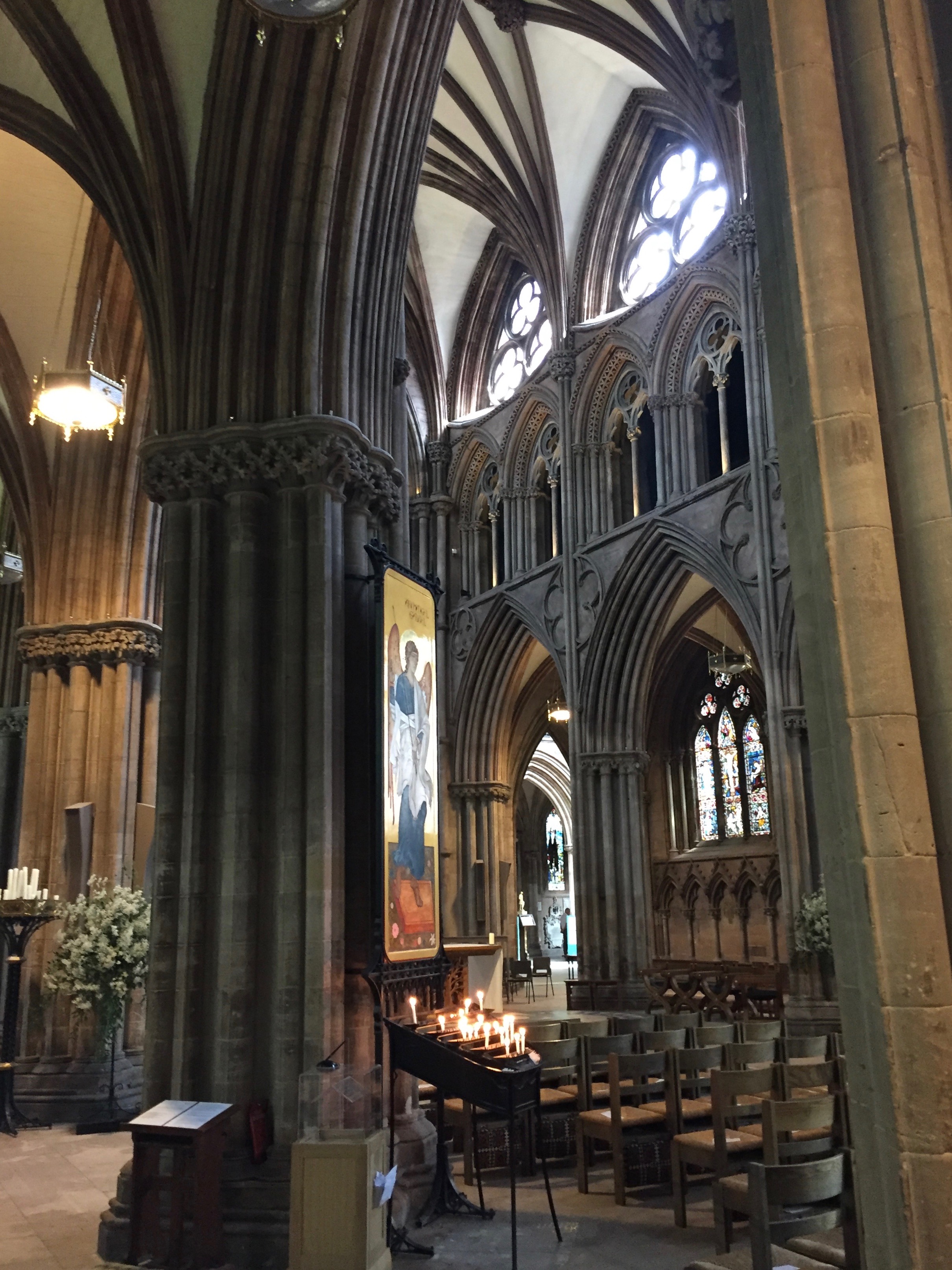 We also explored the house of Erasmus Darwin, grandfather of Charles.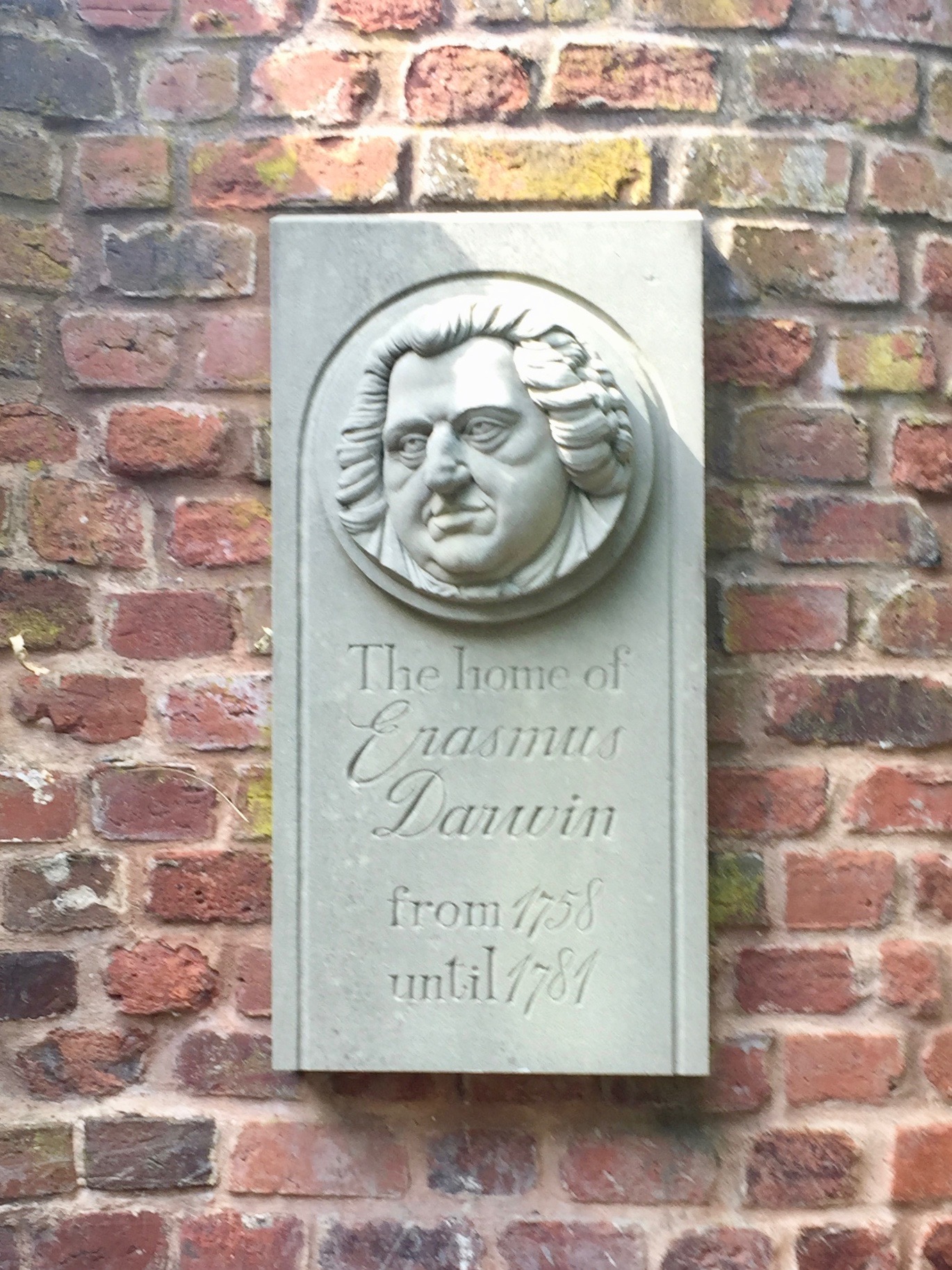 This fine teasel caught my eye. (not literally !)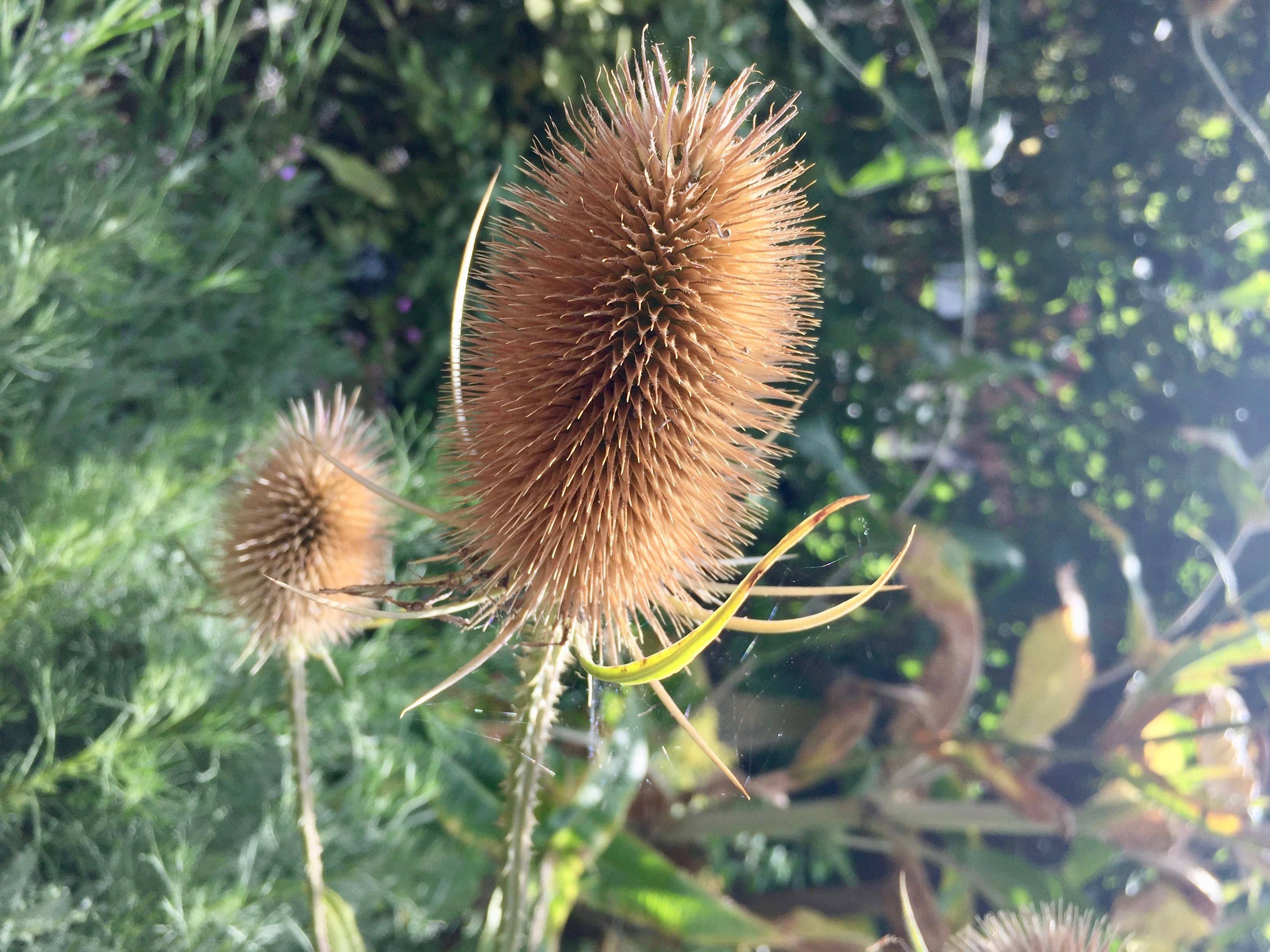 Lichfield really is a place worth a visit.
Yes, really!!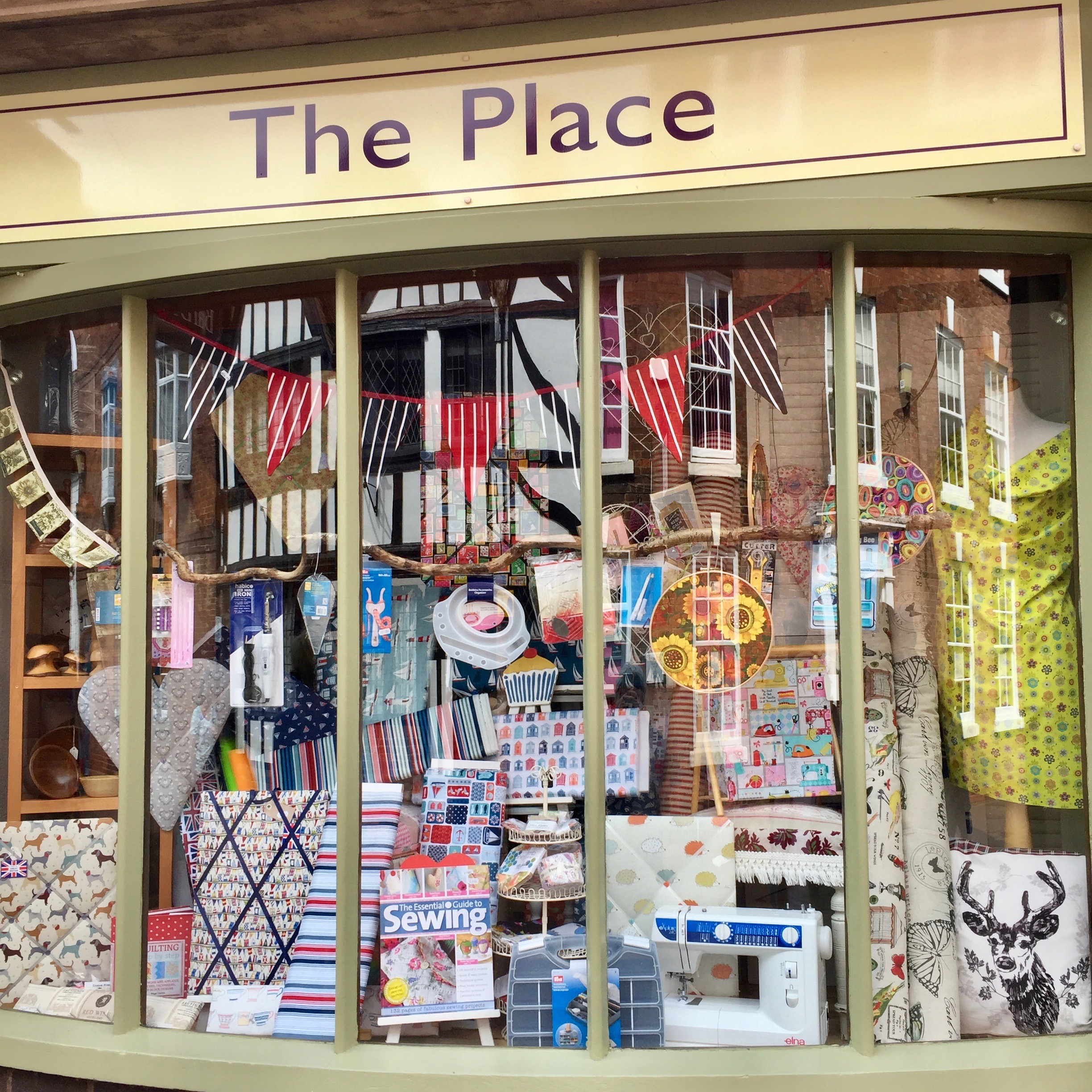 Unfortunately The Place was closed. I think I would have liked to have had a look around.
Time to say goodbye to Rosemary and Pete and head further north. Next stop the Peak District.