We took off from Midway under beautiful blue skies yesterday morning.
After last week's flight I knew that I wanted to sit on the left hand side of the plane (facing front) to get the best view of Chicago as we headed out.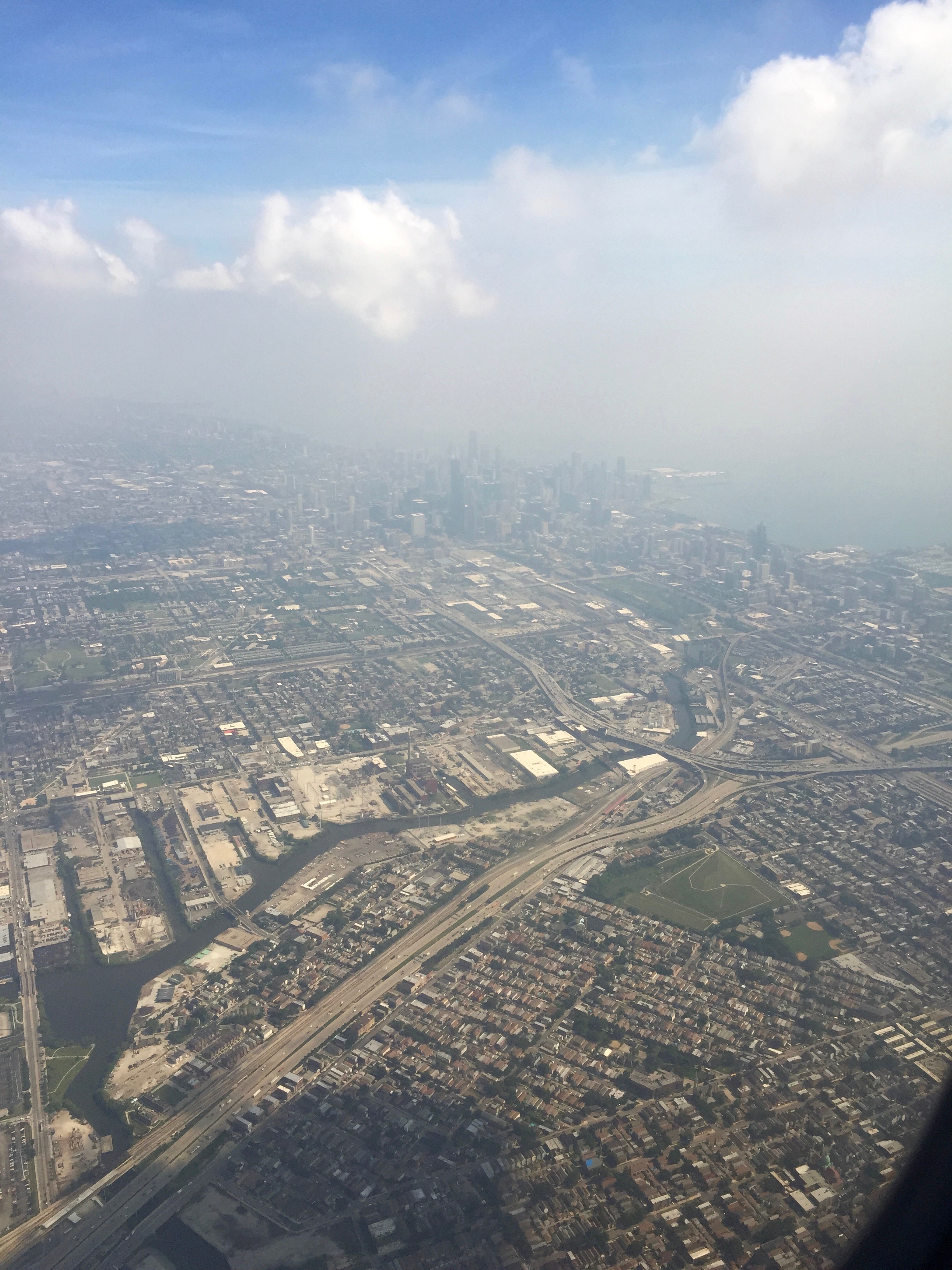 It really was this clear!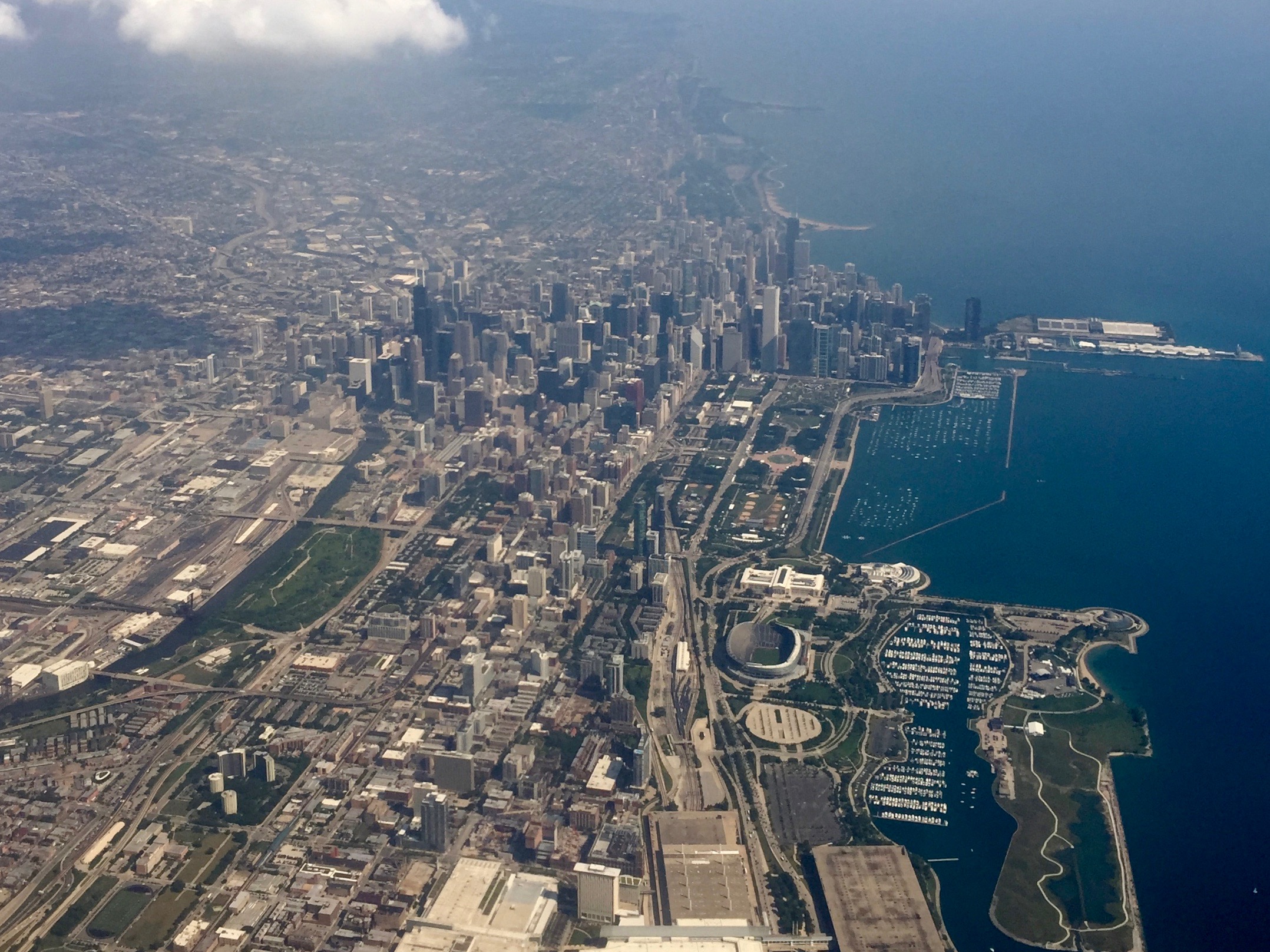 Goodbye Chicago!
Hello Dayton.
My hostesses were waiting for me as I approached the baggage carousel. You can recognize quilters by their smiles (and their handmade purses!!) My luggage arrived promptly and off we set on a little adventure they had planned for me.
Waynesville and the Fabric Shack….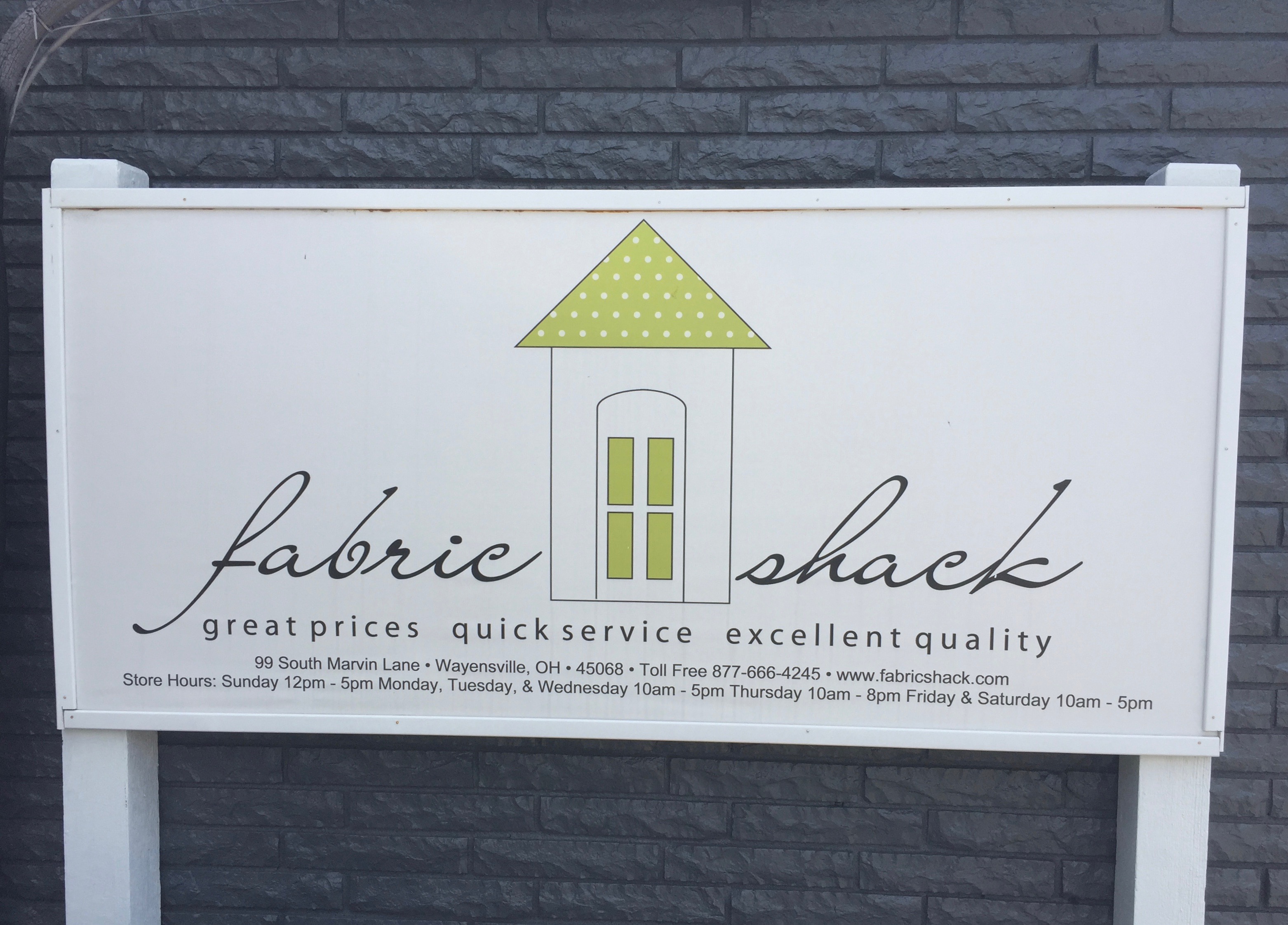 Everything I remembered from my previous visit back in 2012 (yes, I used everything I bought that trip) with a new sign!
Shelves of fabric,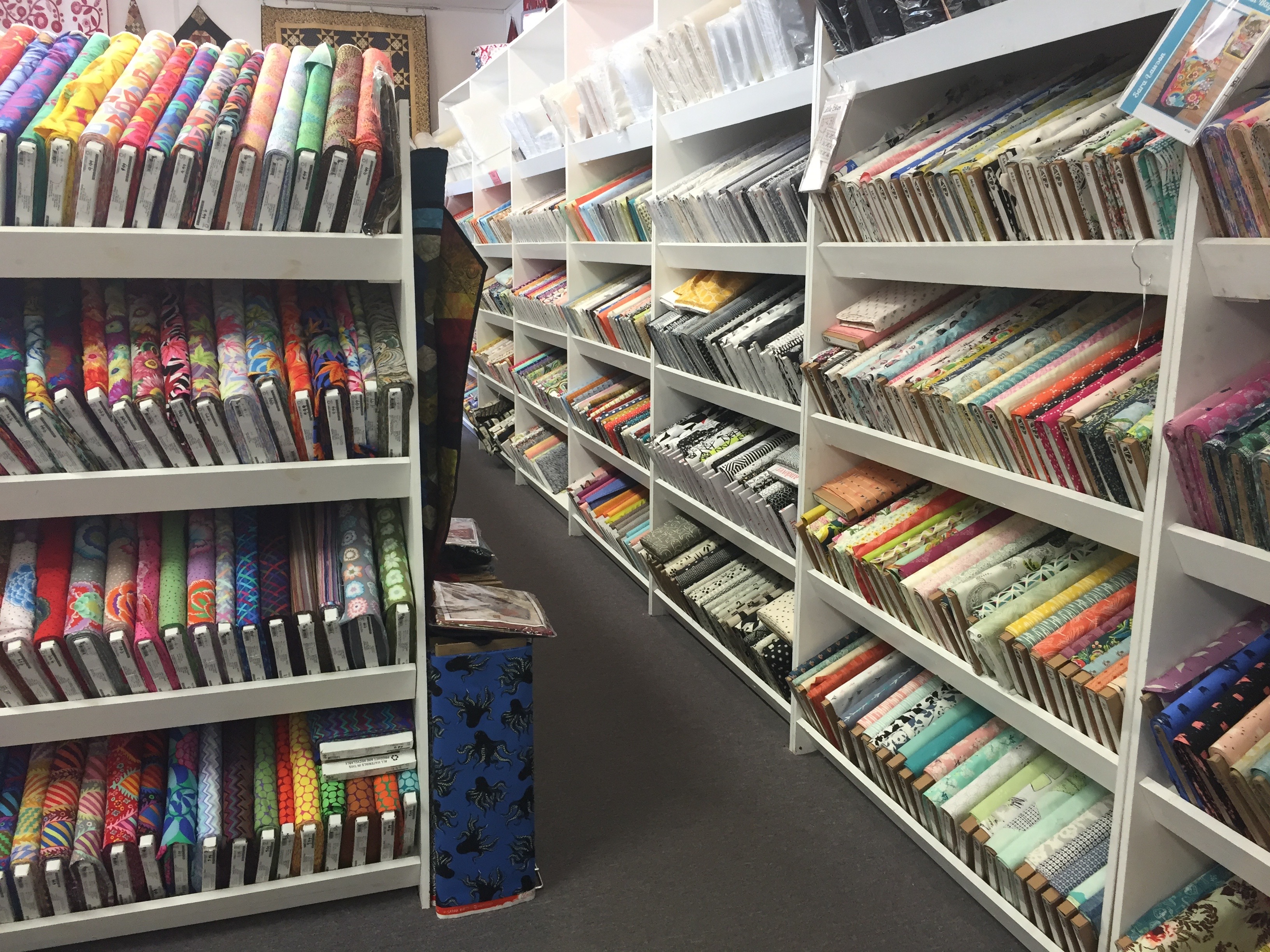 and lots of pre-cuts!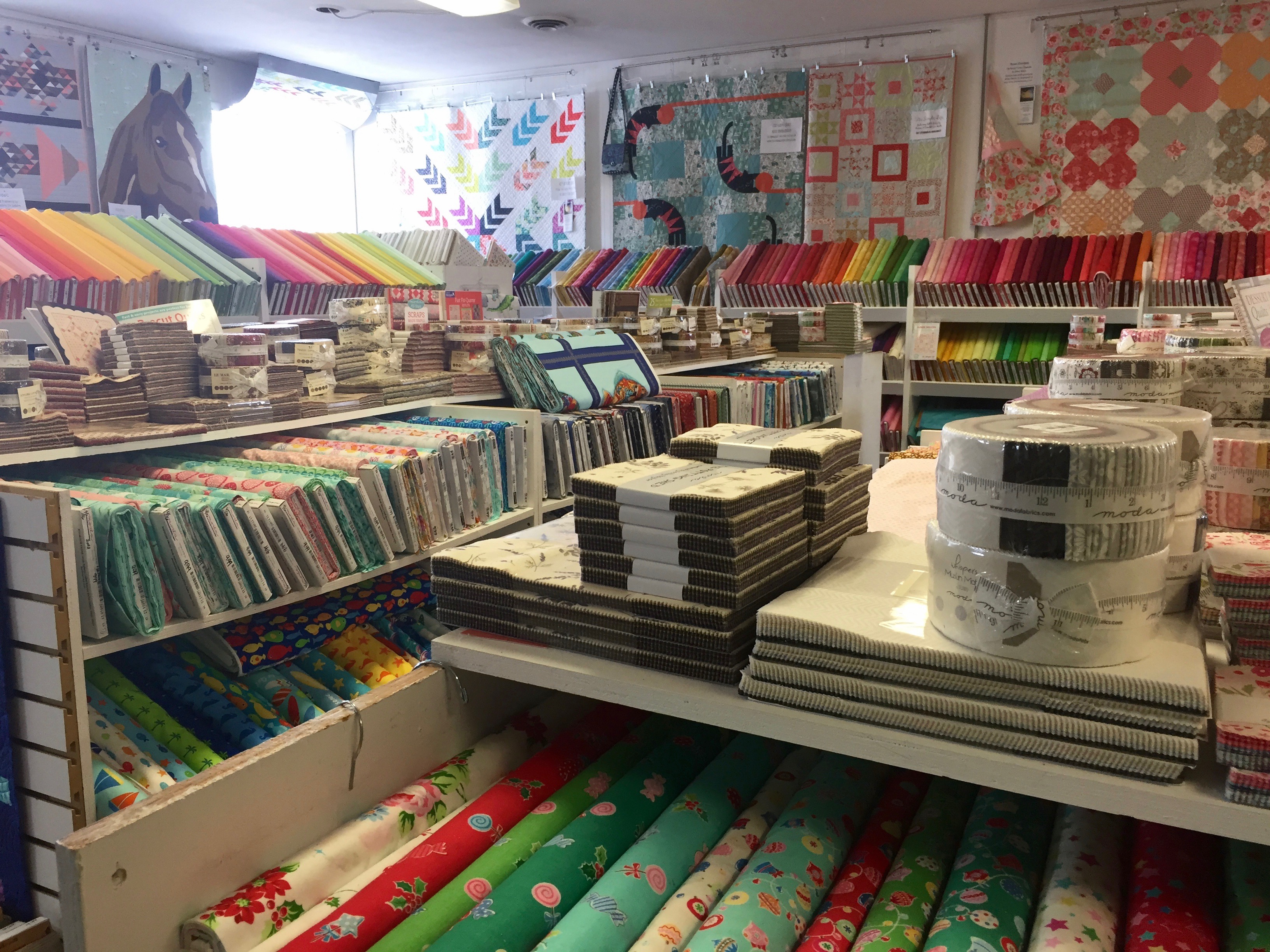 I bought a yard and a half of an open weave cotton I'll be using soon (watch this space!)and this year's Row by Row license plate.
Featured above, isn't just about any time "fabric time"?
Time to head to my hotel to collect my thoughts before the evening lecture.
What an interesting quilt stand to display my quilts…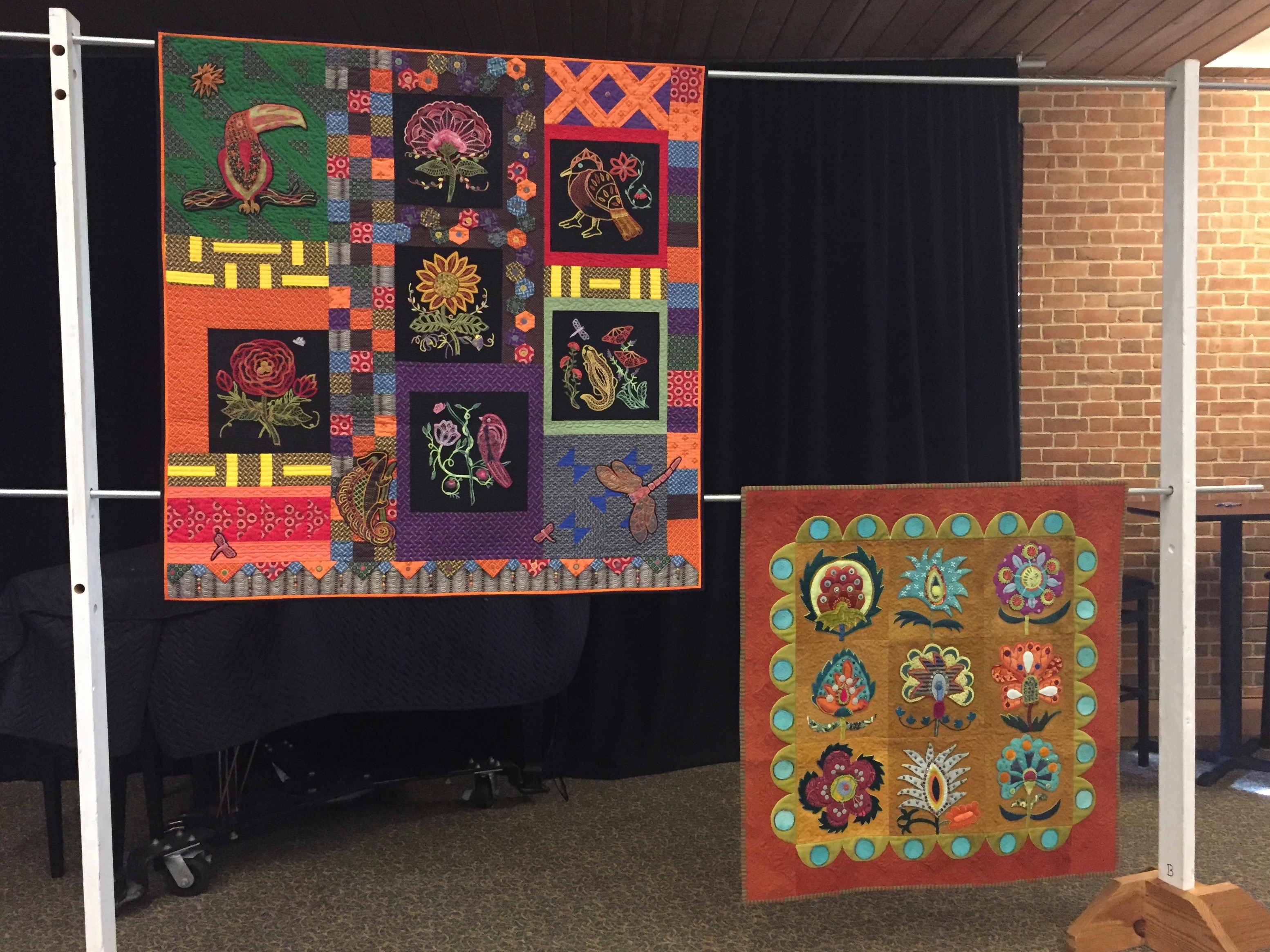 A bunk bed quilt stand!
A picture before I began…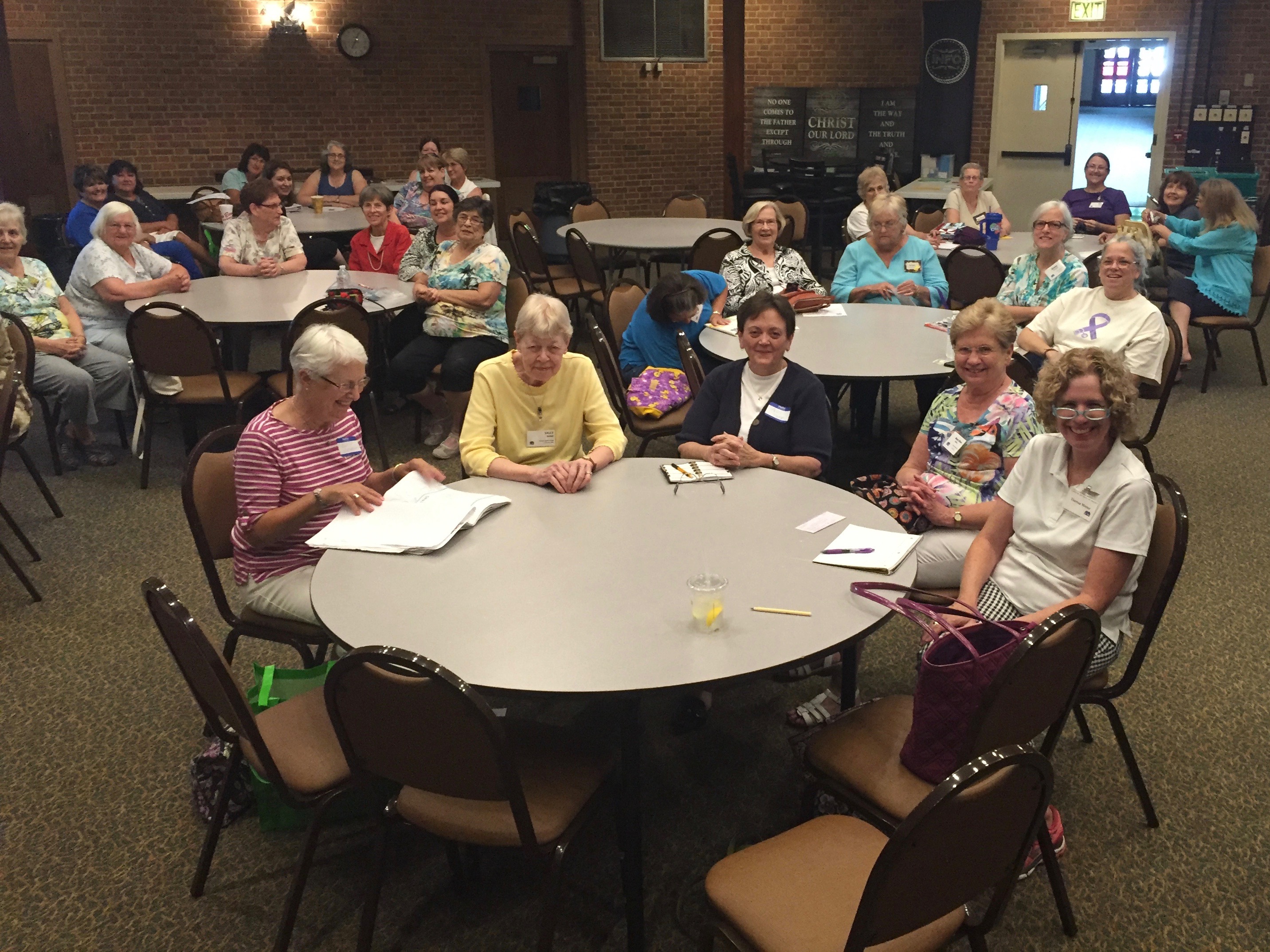 and another fun evening!
There was just one quilt in Show and Tell but it was a good one, made as a wedding gift for the quilters niece and her new husband.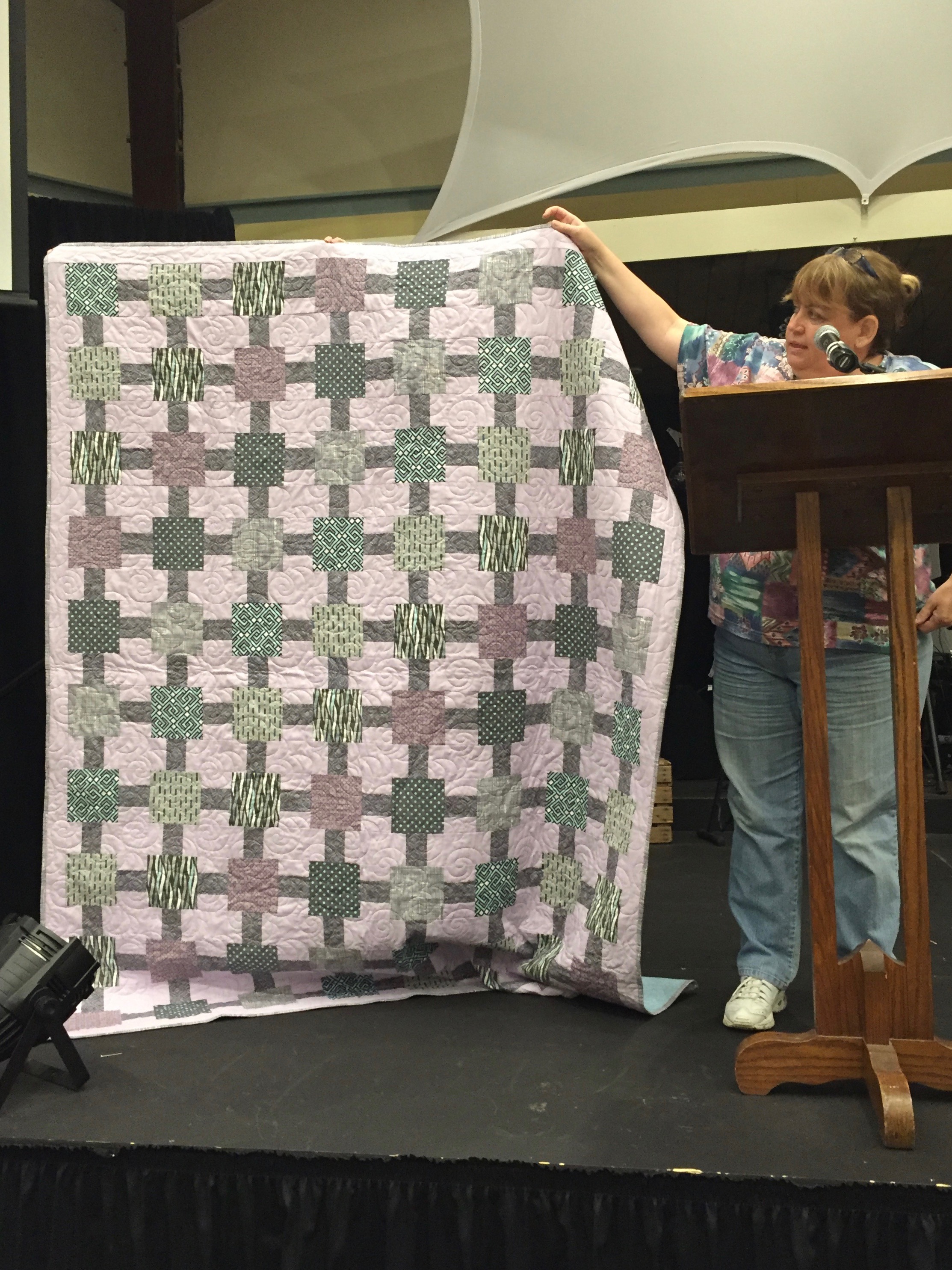 And as if an evening with the Creative Quilters Guild of Centerville wasn't enough Mary Ellen and I made a stop on our way back to my hotel.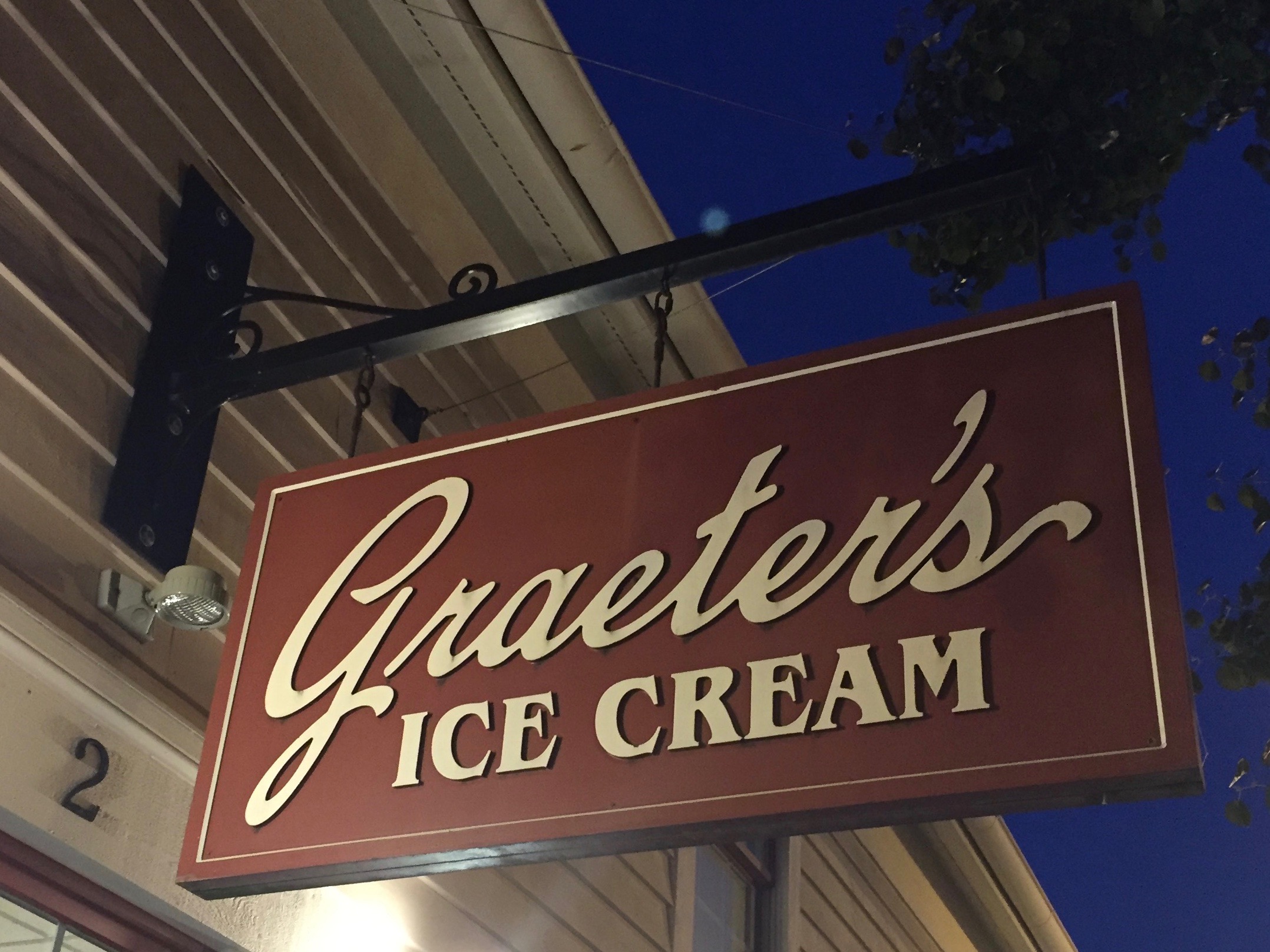 Excellent ice-cream!
This morning I'm almost ready to head out for a Happy Scrappy Improv class.
Wish you were here…