http://rainypass.com/faq/ click here What do you do when you have a long list of deadlines?
http://www.santacruzpumas.org/research/ buy now Well, I crossed off a few of the most urgent tasks and then decided I really needed to make something!
order now Not something that someone else wanted, just something I wanted to make… just because…
trusted tablets So, I went upstairs and selected some scraps and sewed them together, Happy Scrappy Improv style to make a little quilt top. I layered it with batting and backing fabric and added machine quilting. And then I bound it!
Because I could…
The hand stitching came next as I watched some recorded shows and then caught up with the goings on in Philadelphia. I was just putting in the last embellishments when Steve arrived home.
Here it is.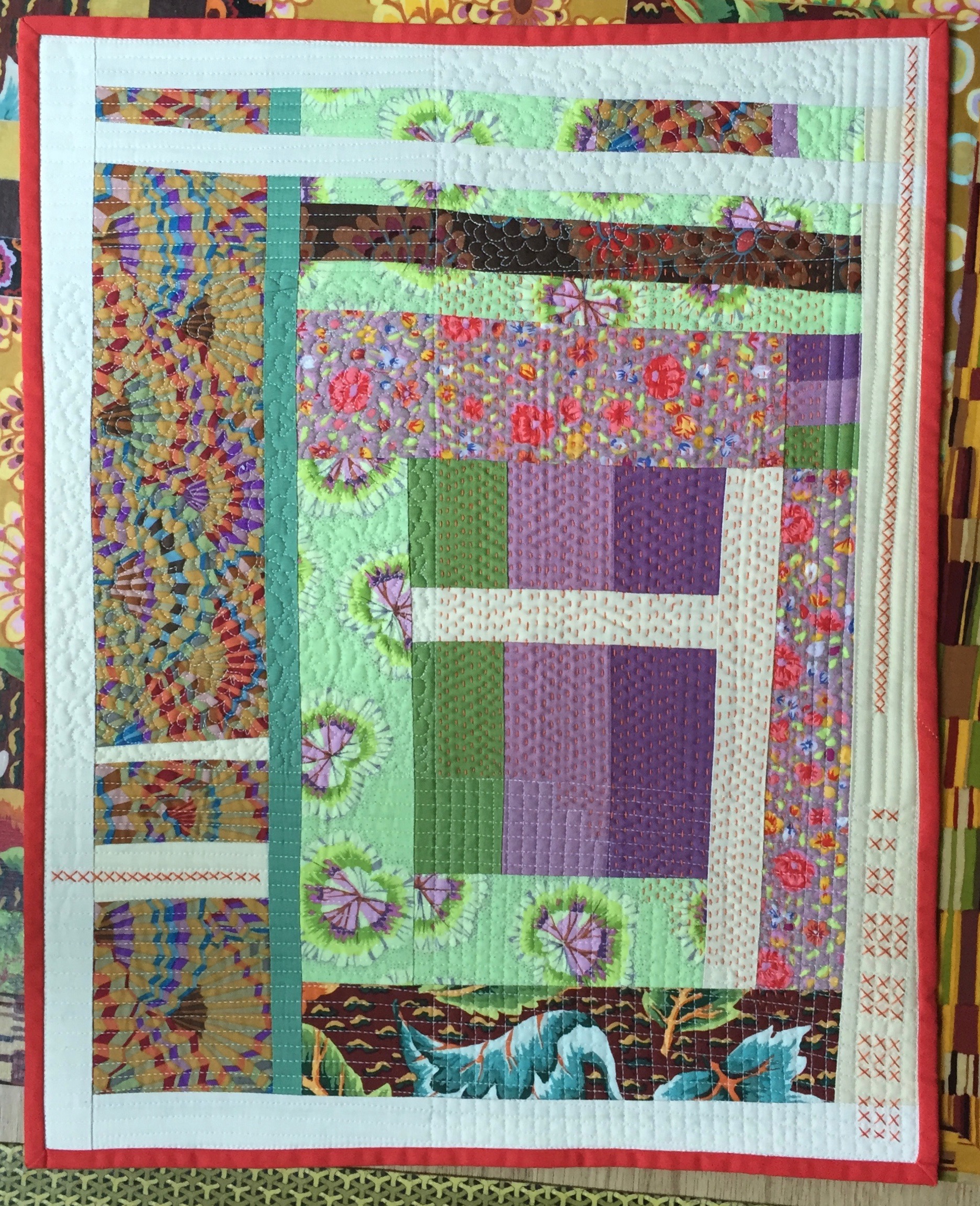 It's not a great work of art. But I had fun. I tried something new to me and it's finished!
I did straight line quilting, chrysanthemum free motion stitching and some Kantha style hand stitching.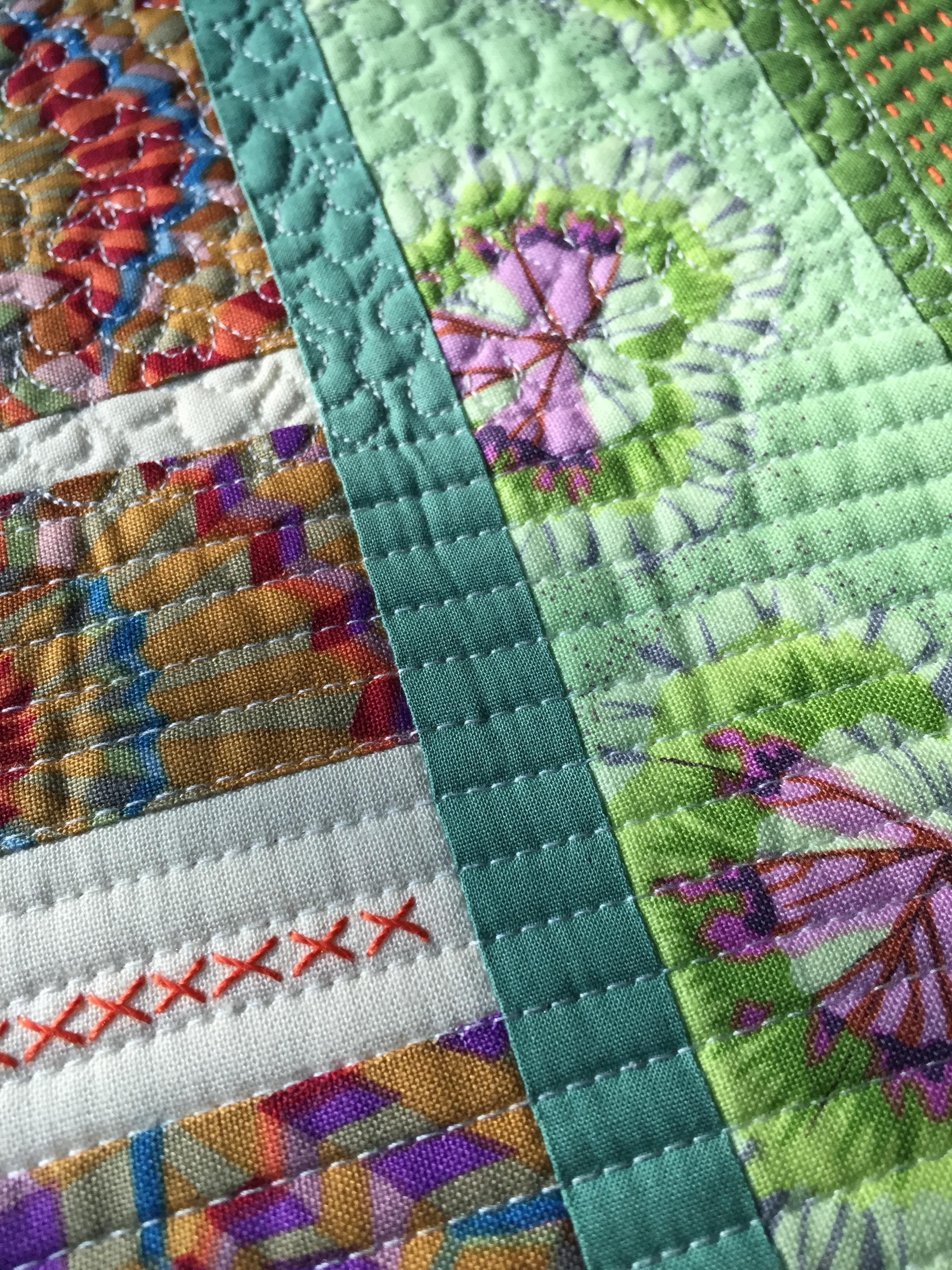 I took lots of pictures.
The chrysanthemum motif is quick and straightforward and gives so much texture.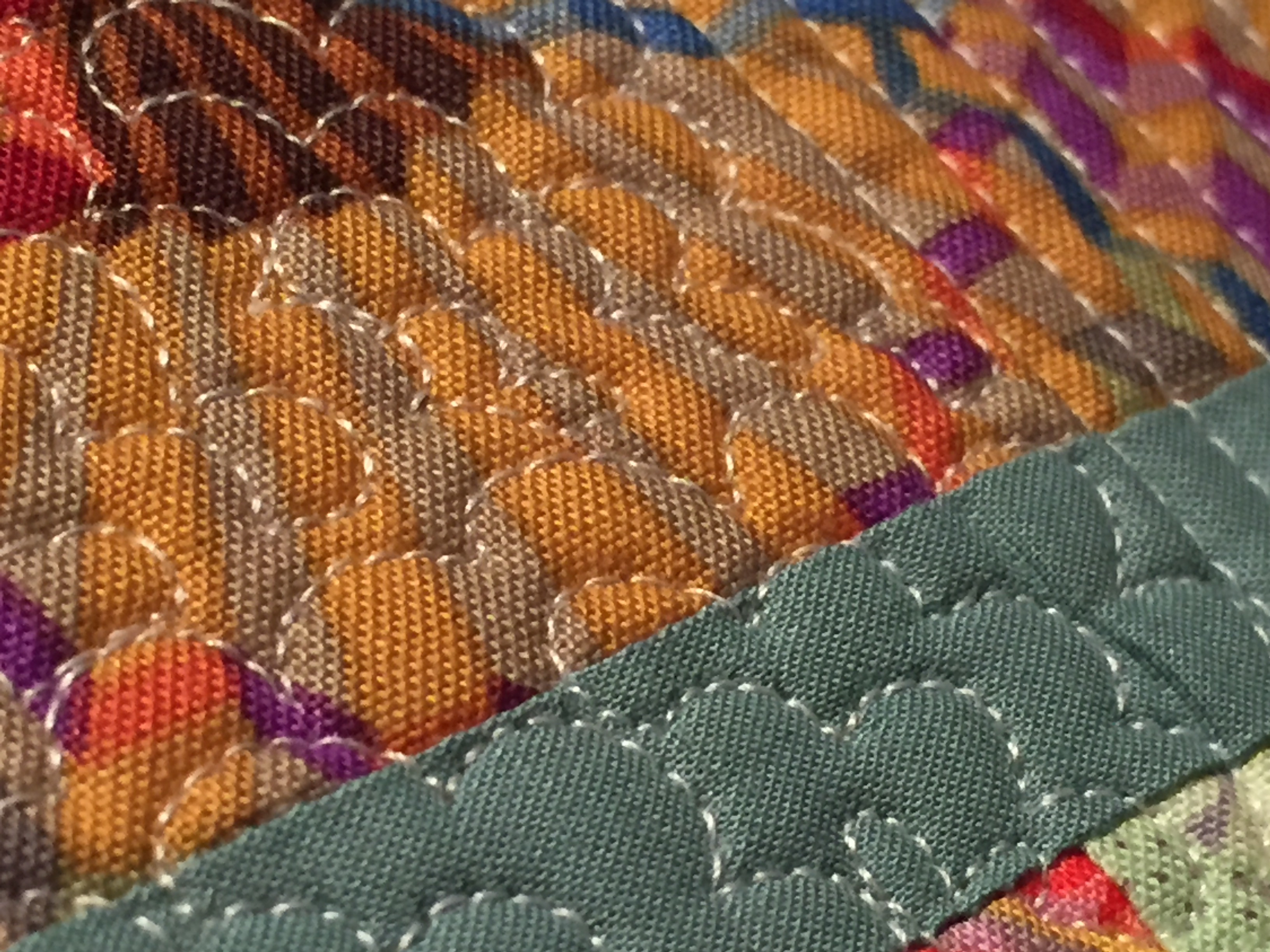 Simple straight lines unify almost any design.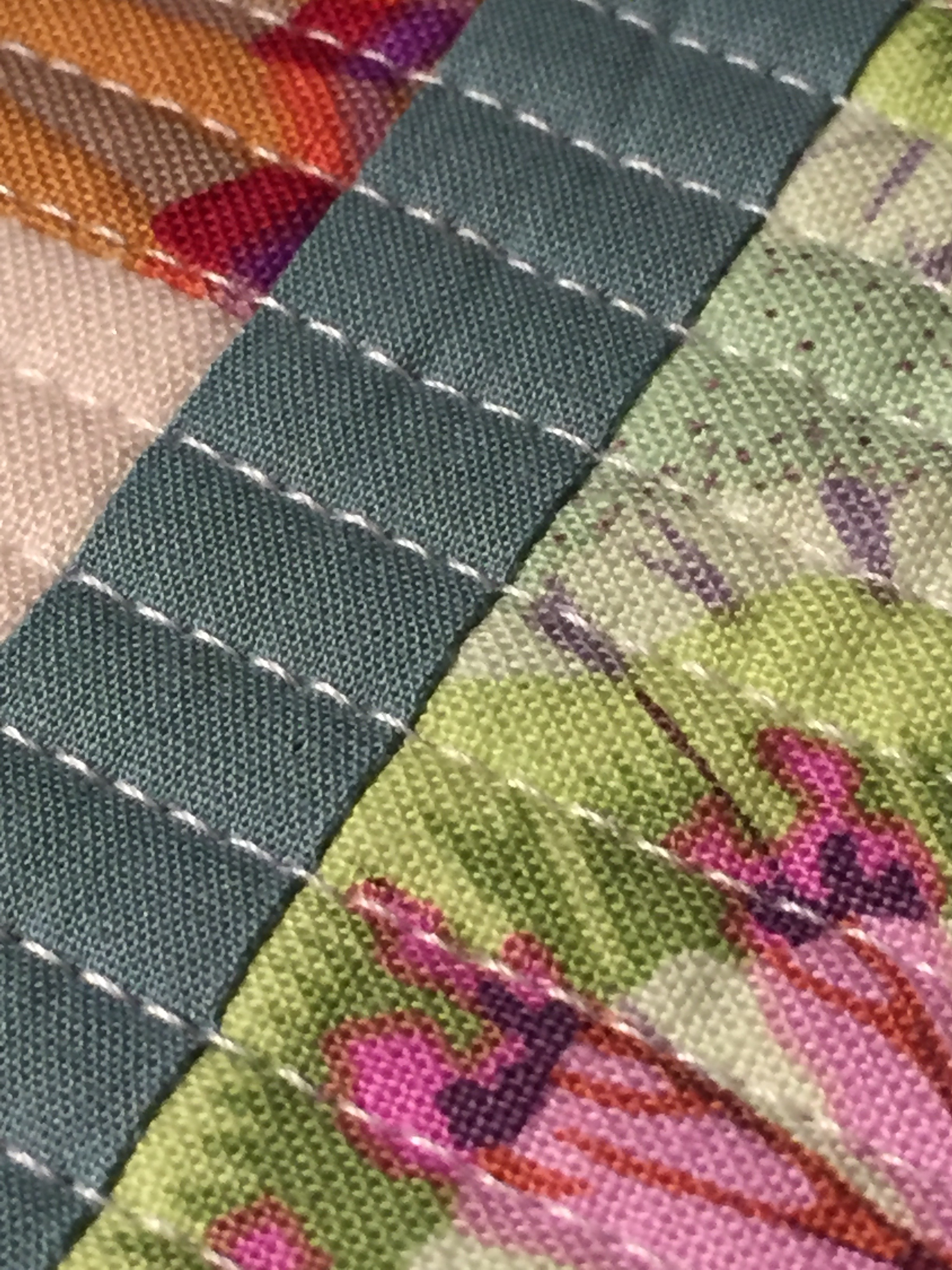 Intersecting straight lines made a small scale grid in the bottom right hand corner.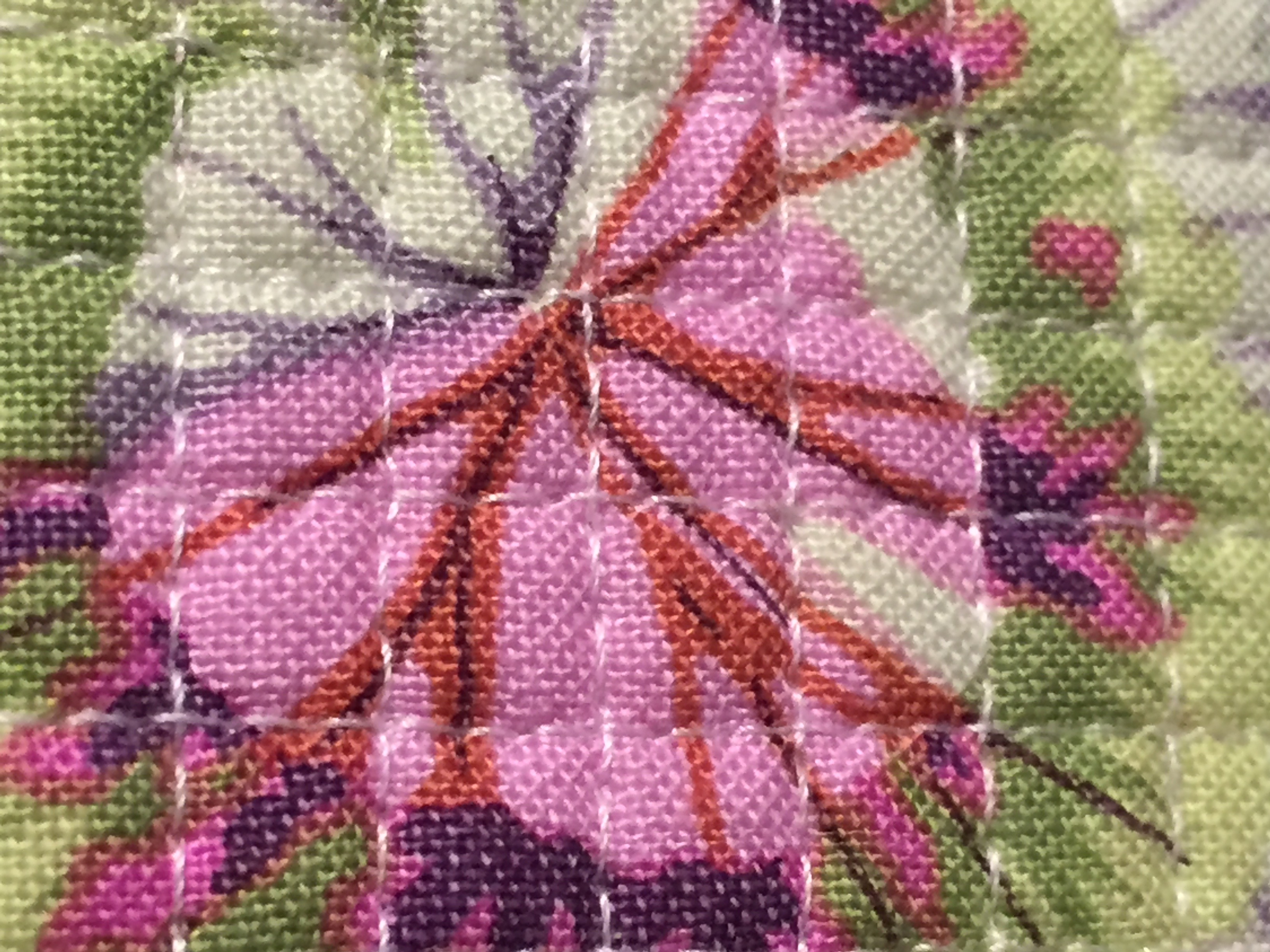 Here's a closer looking at that Kantha style stitching.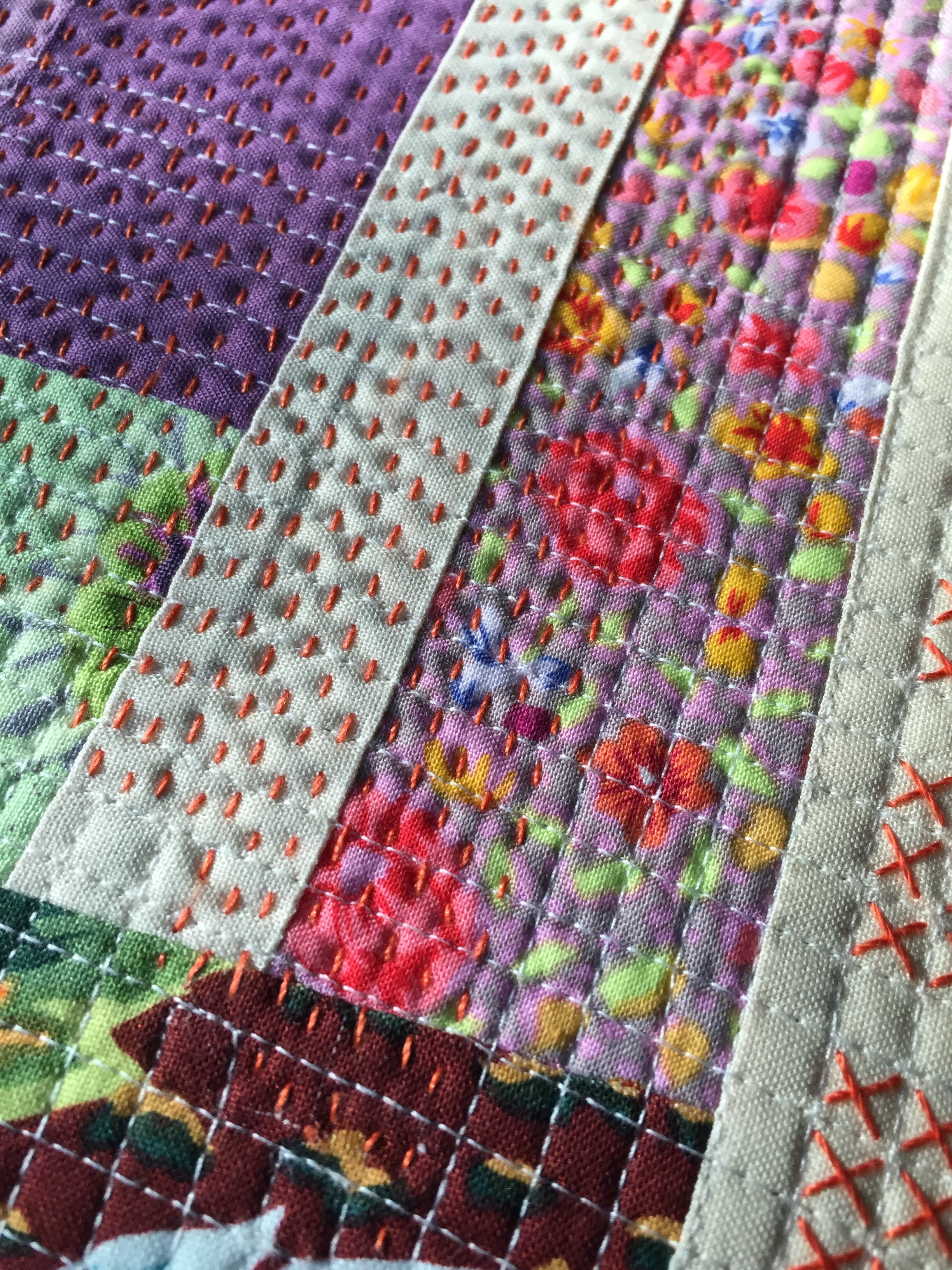 Kantha is a traditional type of embroidery originating in eastern south Asia. It's basically running stitches that hold old saris together to make a lightweight throw. I have an idea I am thinking about and I wanted to give it a try on a small scale.
I think it contrasts nicely with the machine stitching?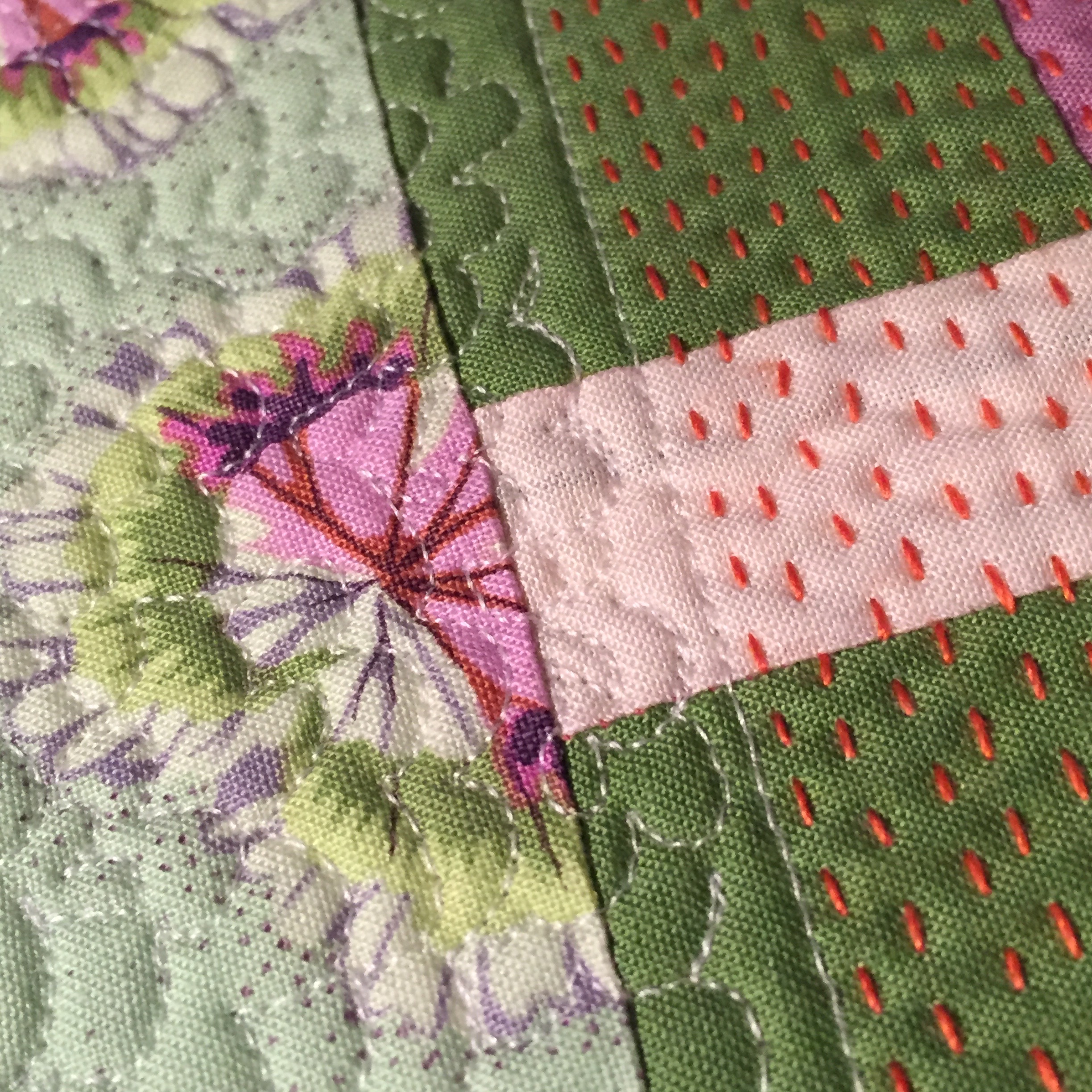 I used a 12 wt cotton thread from Aurifil . It makes a nice strong stitch without being too heavy. I had some trimmings of Quilters Dream Select batting. I think I'd go with Request another time. It's difficult to get your needle through the thicker batting…
Once the quilting lines were all done I added some cross stitch embellishment with the 12 wt. thread.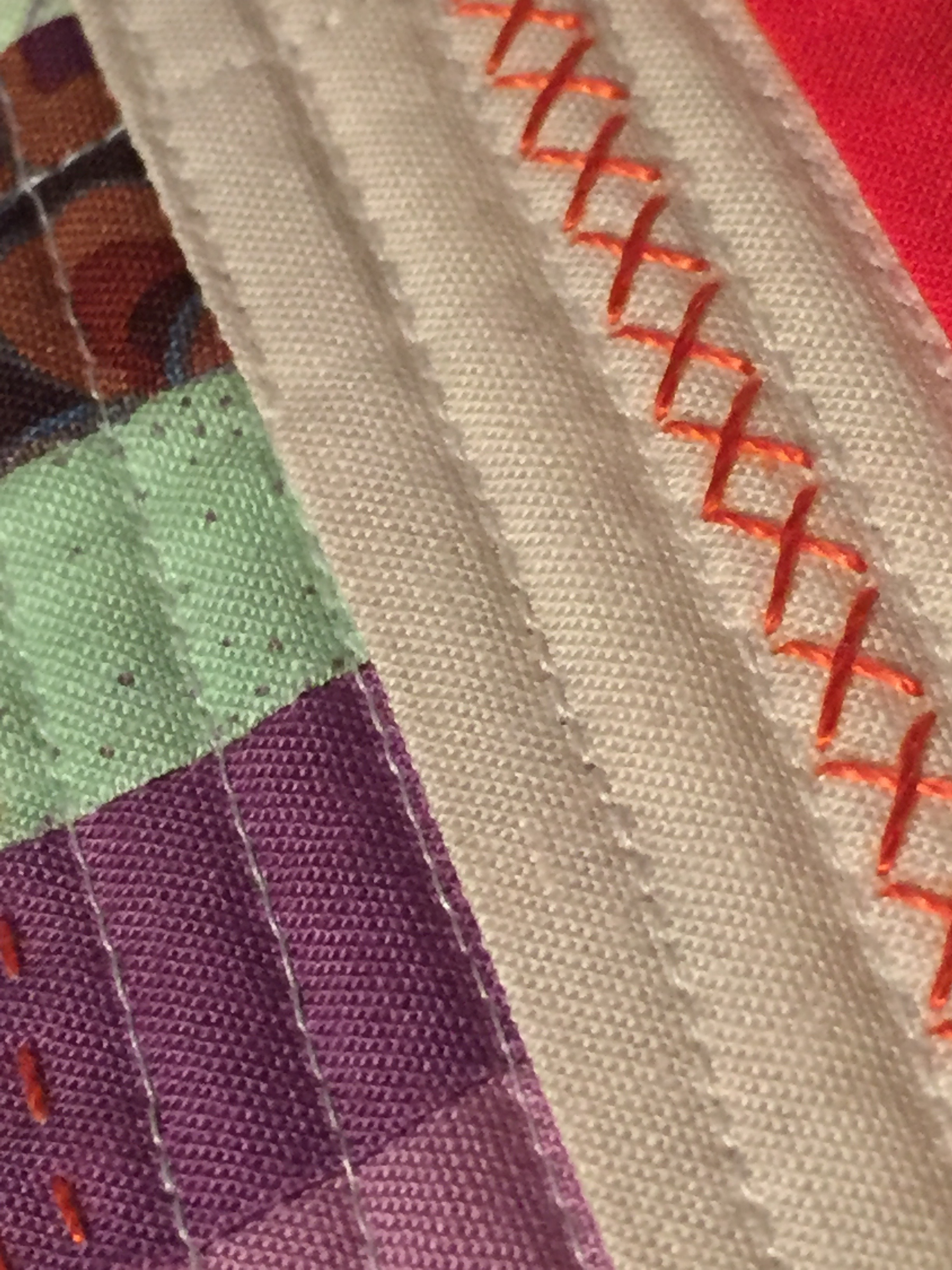 I kept the stitches on the top of the quilt so it didn't flatten it any more.
And my grandma always wanted to see everything from the back so here it is.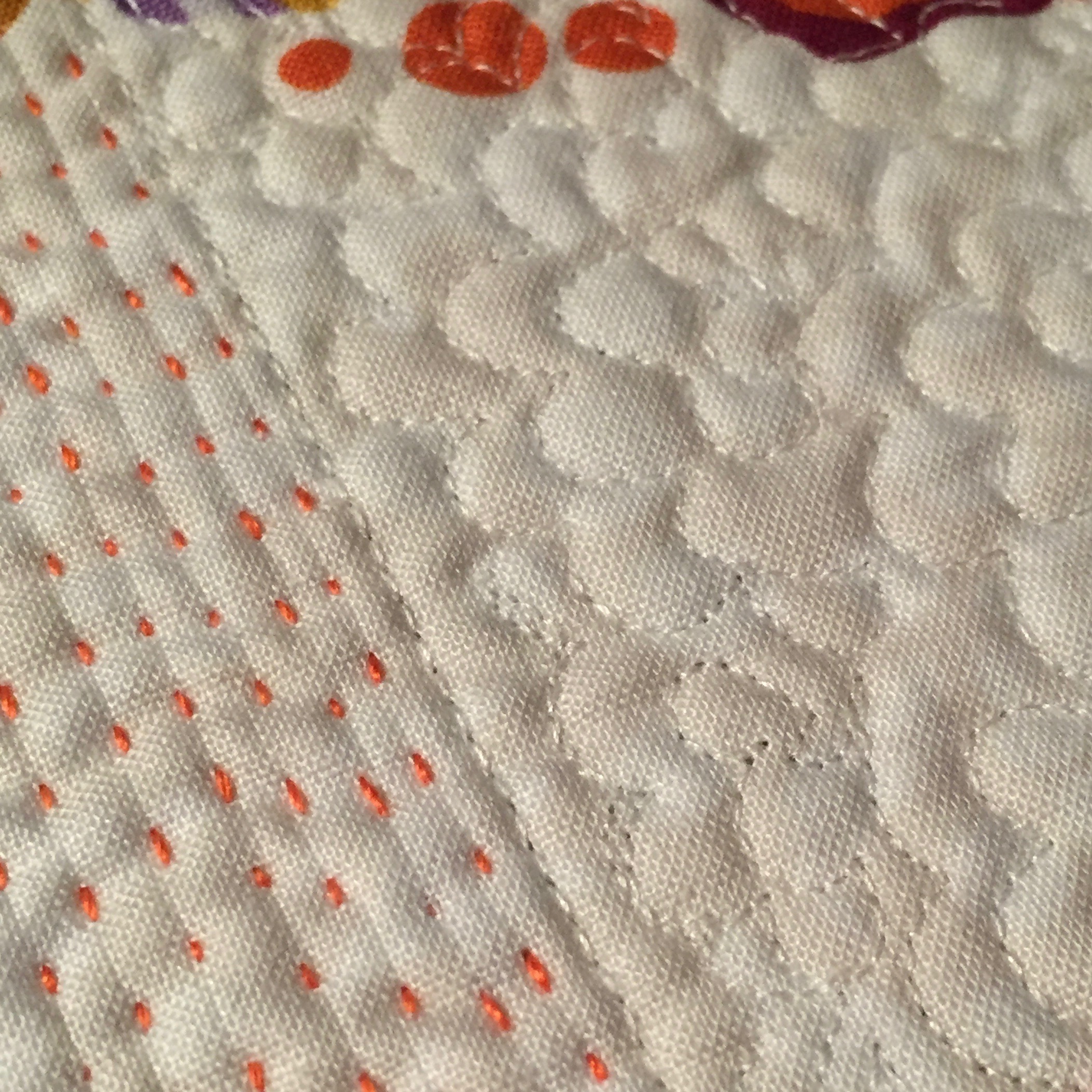 My hand stitches are smaller on the back than the front. I think a thinner batting would help even them out.
Tuesday I got back to the to do list and packed up for this week's trip to Dayton, Ohio where I am visiting the Creative Quilters Guild of Centerville. I'm booked for my Lessons Learned While Quilting lecture, and the Happy Scrappy class on Thursday… so my new little quilt is in the suitcase. I guess it had a reason to be made after all!