I am having too much fun traveling with my suitcases.  I pack one full of quilts for a trunk show, usually around fifty per lecture, and the other one gets everything else. It's all good!
But all that packing and unpacking is taking its toll on the quilts. I really don't know how long they will stand up to it. If we are in big hall I'm not sure how much the people at the back of the room can see.
So I decided it might be time to try some thing else. It started with a trip to Home Depot with the ever patient Steve. He thought the 8′ x 4′ insulating boards would fit in the car…
They didn't!!
We tried bungee cords. The boards started coming adrift after a few seconds in the parking lot…
We stopped at Meijer where it took 15 mins to buy a ball of twine and a cheap pair of scissors. Steve tied a few knots…
They didn't last.
We pulled in outside Chilli's and tied some more knots. They took us a couple more blocks.
We cut some longer pieces of string, tied a lot more knots and took the slow route home through the subdivisions…
Yes, we did it!! Success.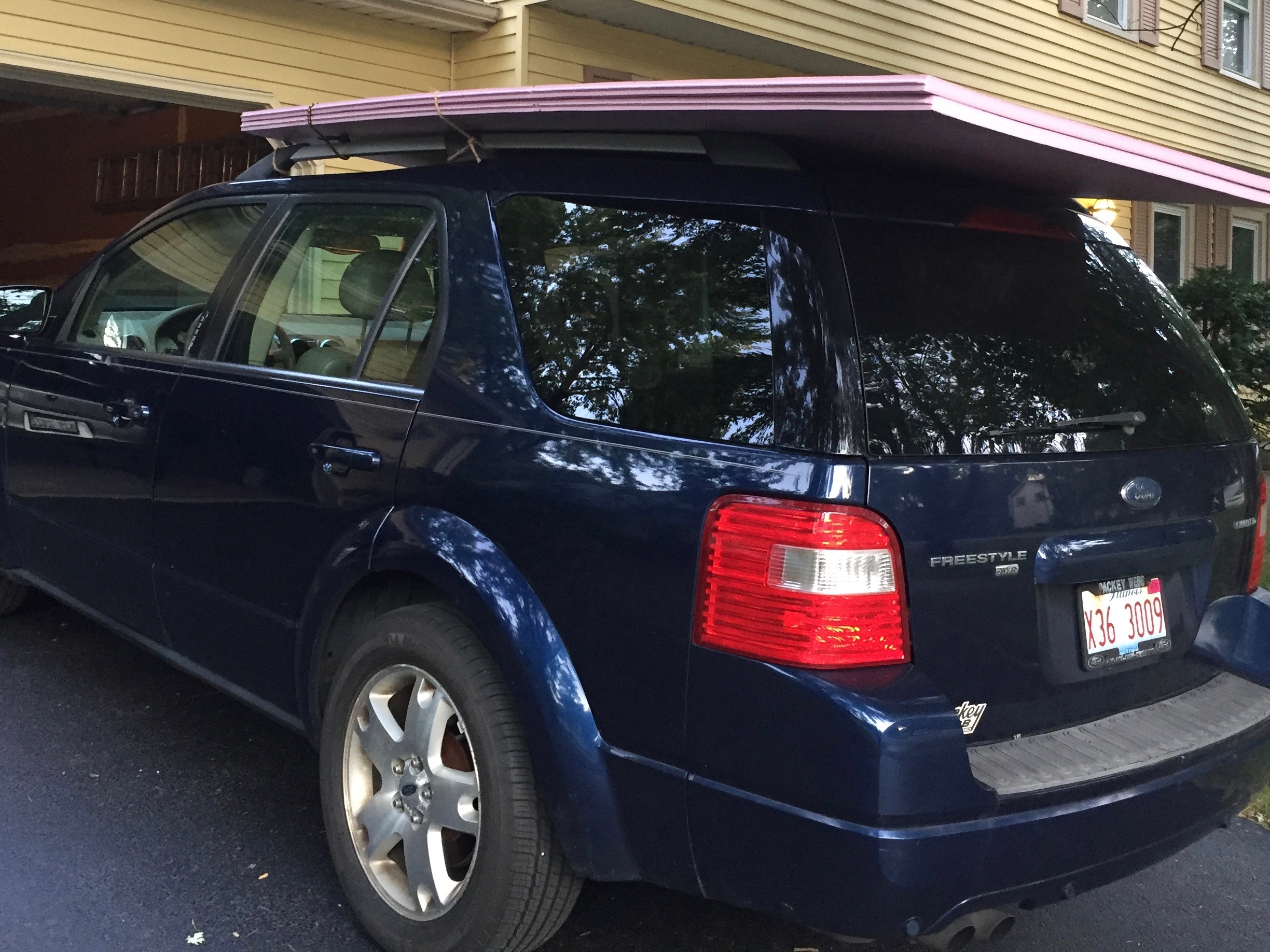 And then I made my trip to Ohio.
That was an adventure in itself but no time to sit around. Julia had booked the next day to come and take pictures. The boards were to provide the backdrop.
It was in the high 90s last Thursday but we set to work. I steamed quilts and passed them outside where Julia pinned and straightened.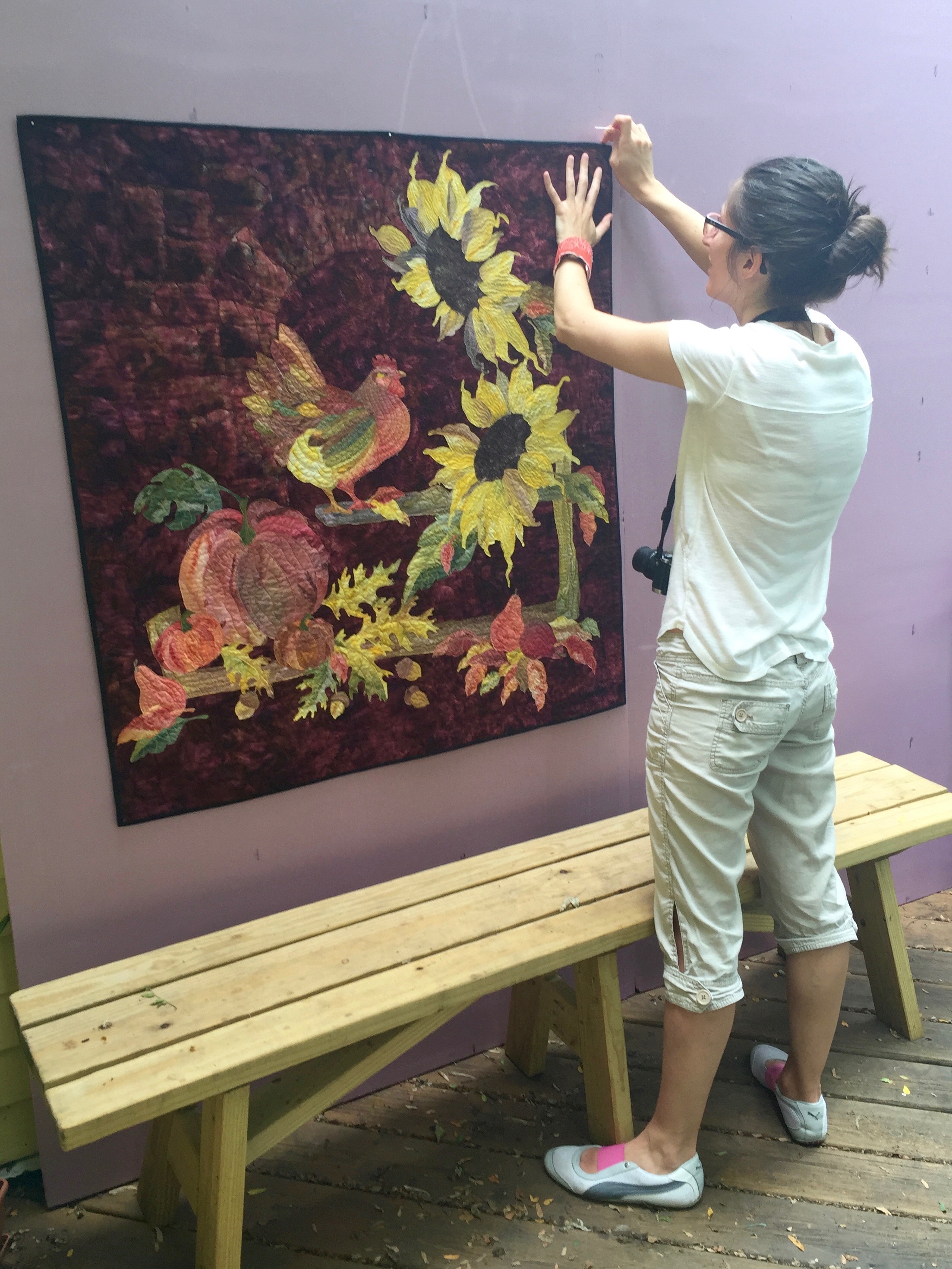 She took lots of pictures. Full shots and close ups.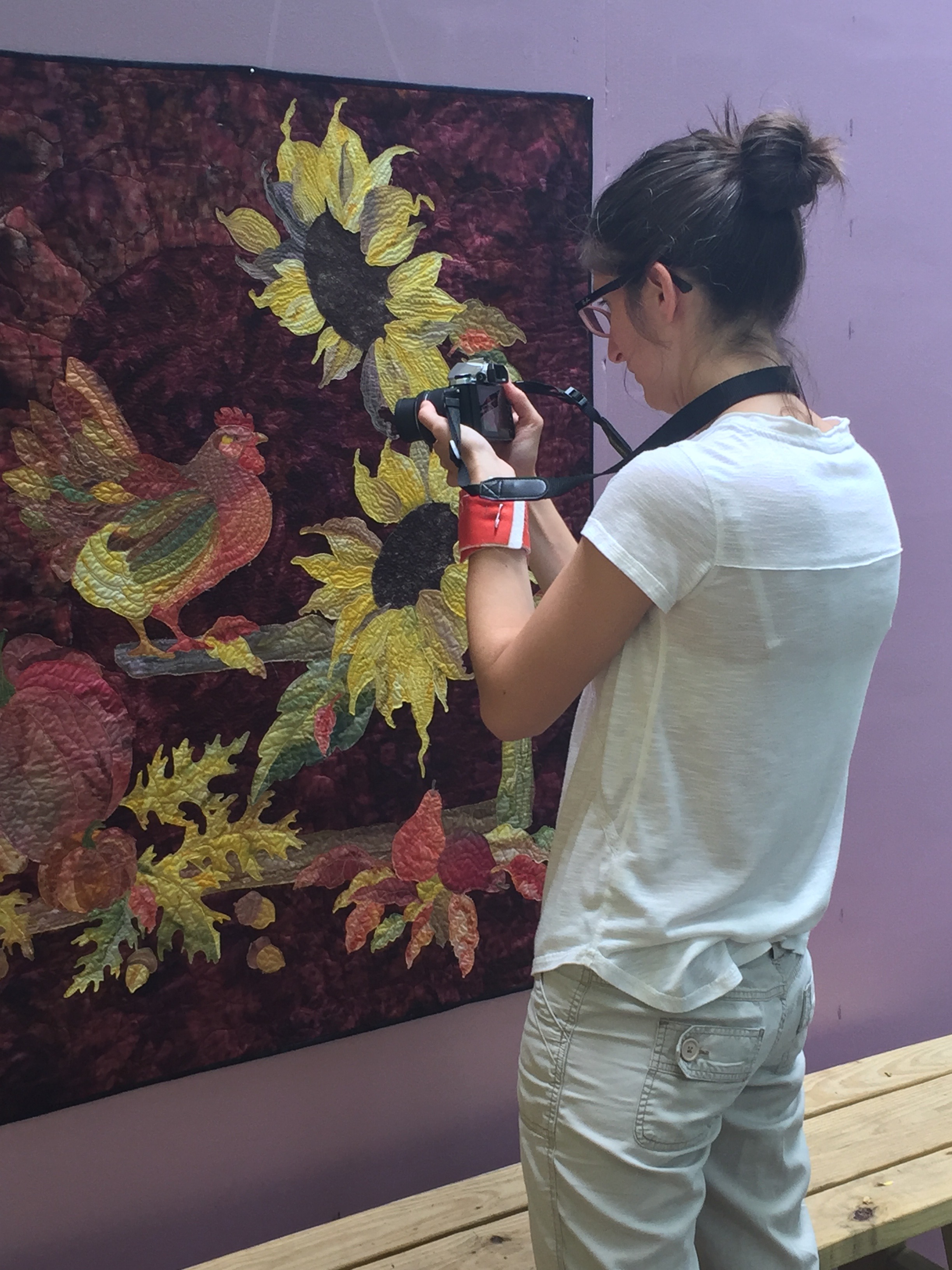 The little things lay flat on the table for their photos.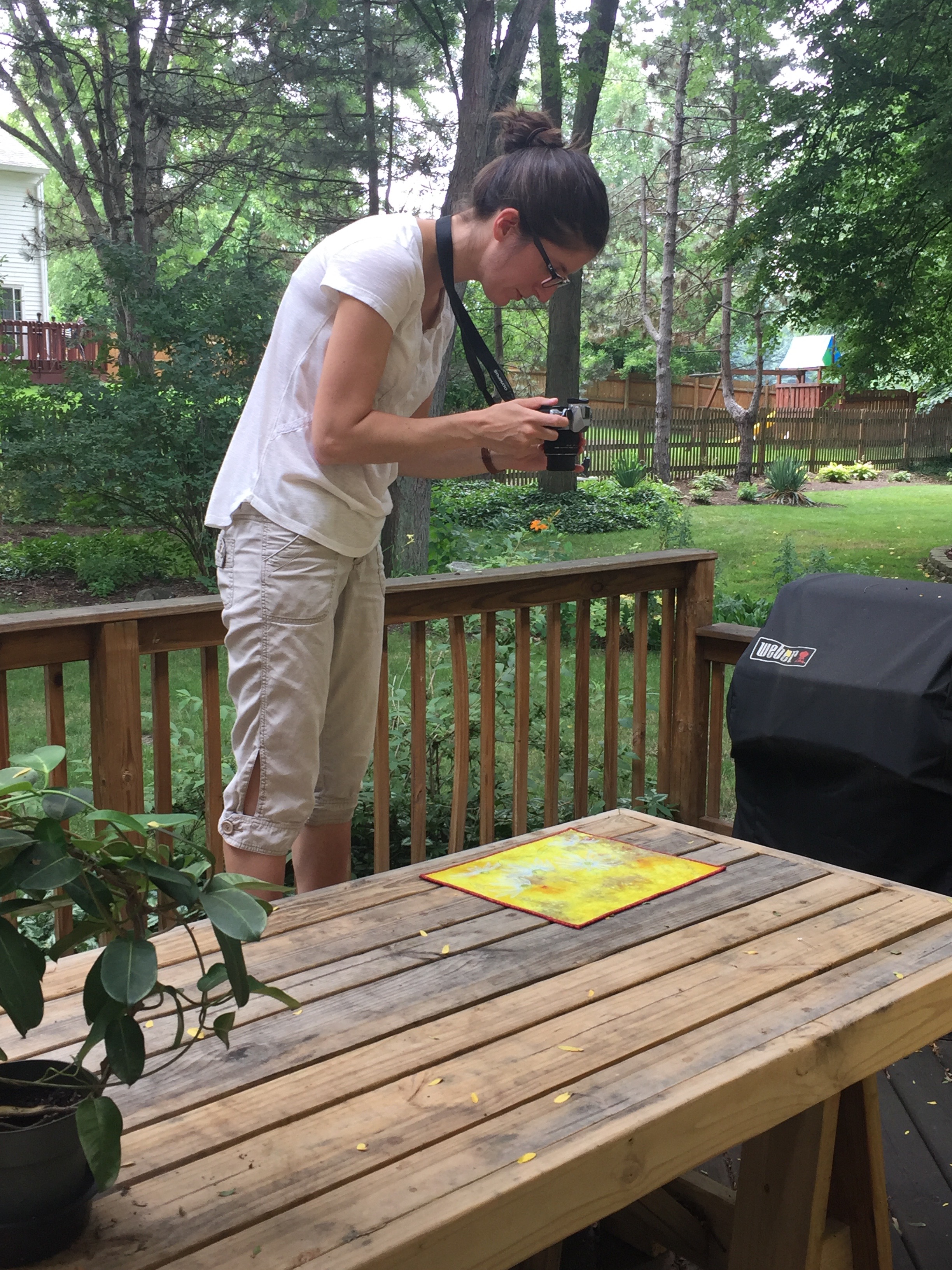 Was it worth it? I think so.
My Enjoying the Quiet Before Dawn quilt I made many years ago in Phil Beaver's class looks great.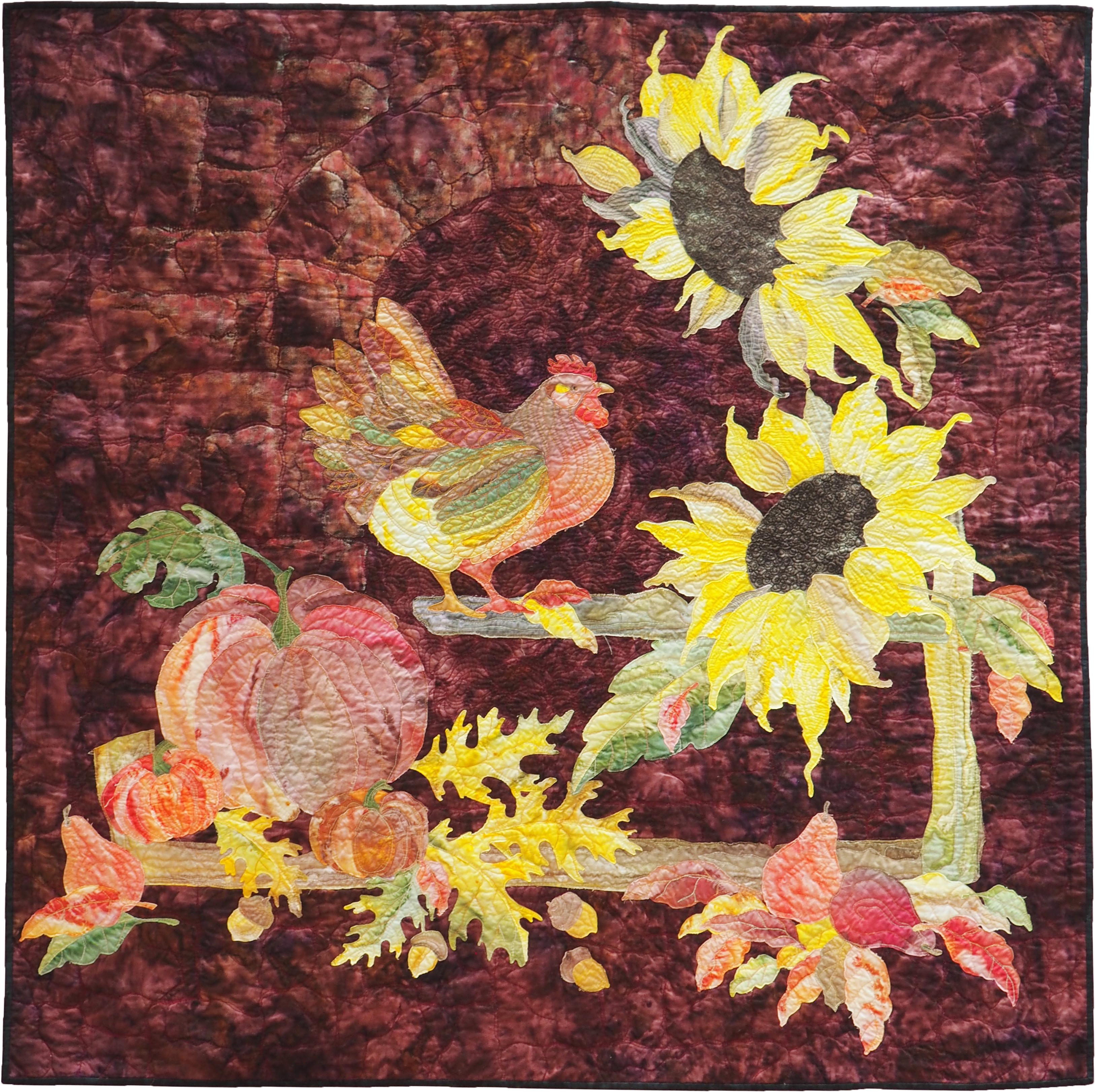 I'm pleased with the close-ups too!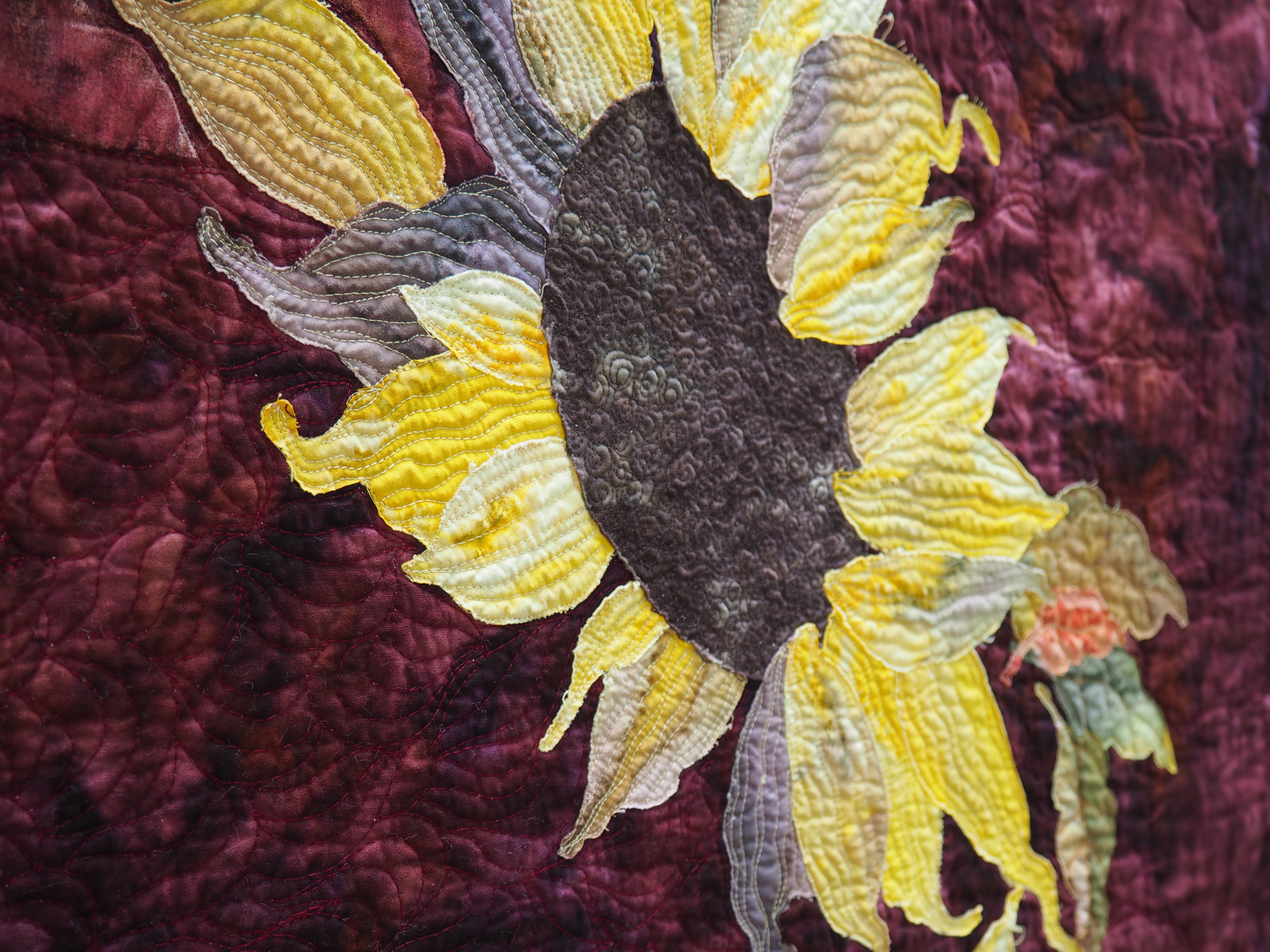 And the quilt on the table?
That's today featured image. It's a little free motion piece I made using a stenciled design.
Now all I need to do is get it together and sort out my presentations. That might take a while but it's high up on the list. I'll let you know when I have them ready for viewing.