Every quilt show needs a party… so Friday night found me at Scrappy Hour, actually two fun packed hours of food, friends and fabric scraps.
I persuaded my fellow teacher Jane Sassaman to come with me. Jane is from Illinois too. I'm sure you would recognize her beautiful fabric that she designs for Free Spirit. Most quilters own more than one piece! Her quilt, Willow, was named as one of the Hundred Best American Quilts of the Twentieth Century. If you haven't done it already, do check out her website at the highlighted link. I have  a lot to learn!
Anyway, even with all those credentials, Jane was more than happy to join the action… Here she is, center picture, working her way through the tables of scraps to find some new treasures…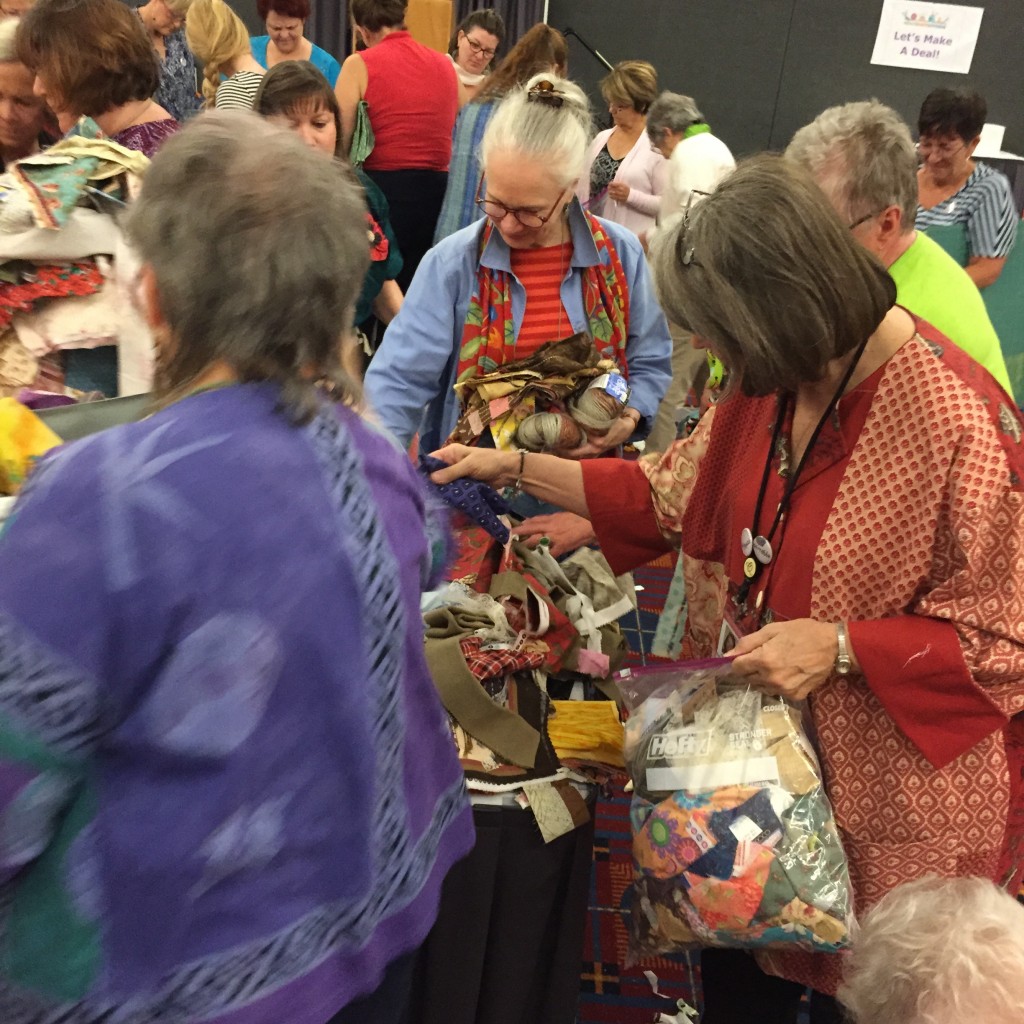 What fun! There were door prizes and games to play too. Amazingly both Jane and I won door prizes? The other ladies at our table benefitted from our having heavy bags and not being able to take most of our loot home!
The ladies at this table were pleased with their finds…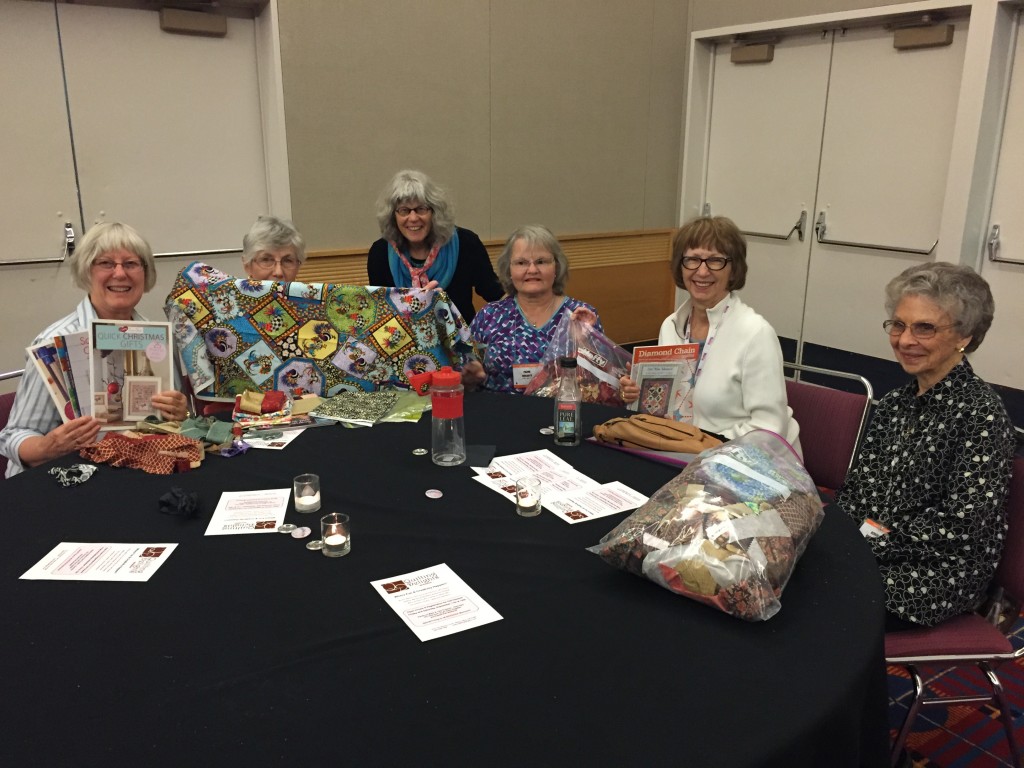 Would you believe this happy party goer had a whole other pile of pieces on the floor, out of sight of the camera?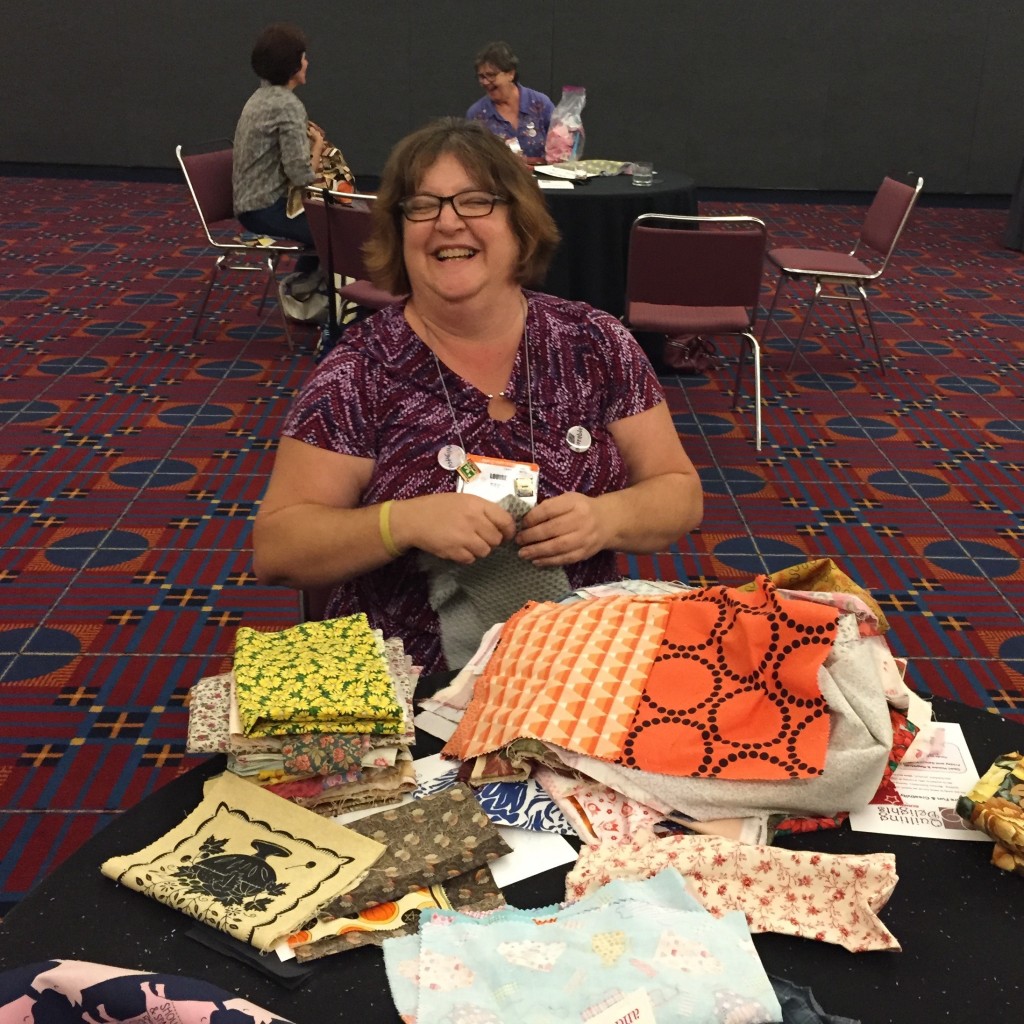 This treasure trove had an autumnal theme! (bag almost out of sight on the floor too)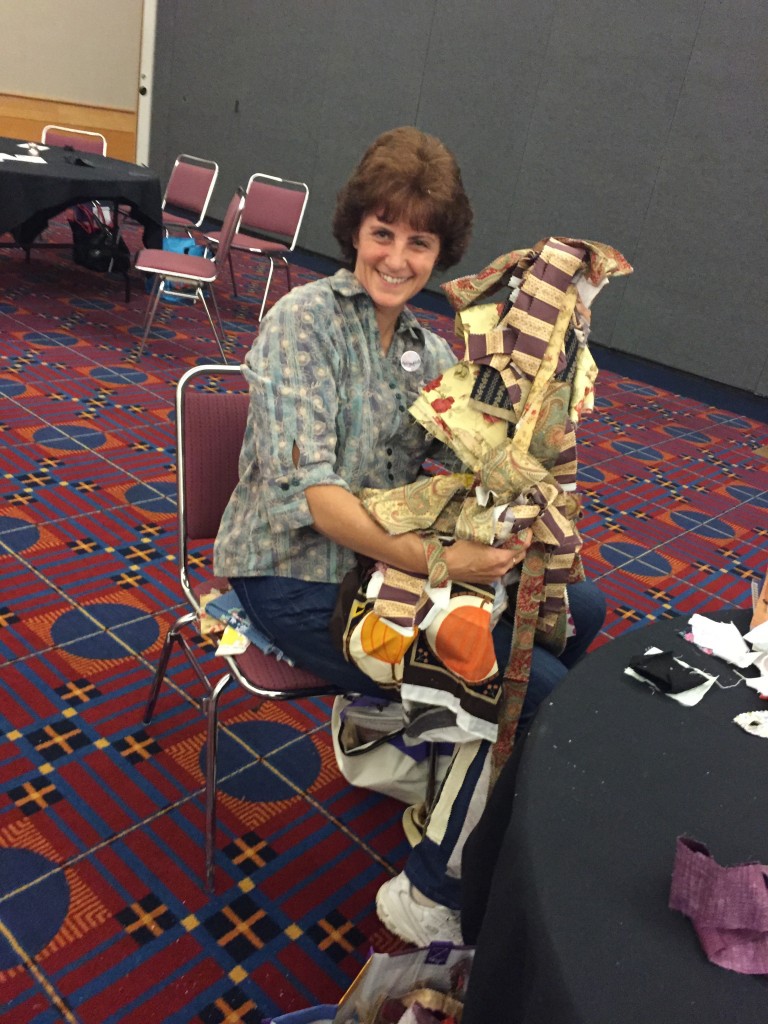 Becky was the mistress of ceremonies for the whole evening of fabulousness. Love the costume Becky!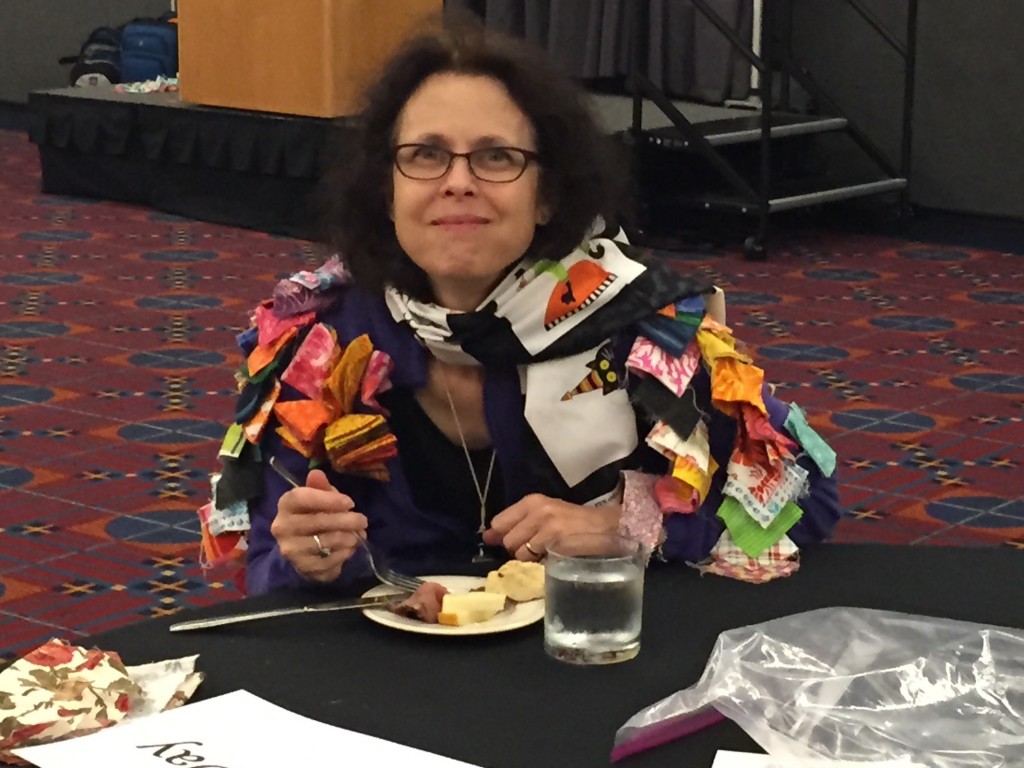 But what to with all those scraps? How about a Happy Scrappy Improv Quilt?
Coincidentally, Saturday afternoon found us back in the machine room in class…
I recognized some of the students from Friday evening. After a chat and a demo we set to work, sewing our pieces together.
A little curved piecing added to our skill set. Here Judith has layered her grey fabric with a pieced unit to cut a gentle curve before sewing it all together again! Note the two curves she has already sewn on the right hand side. Judith had also inserted a tiny yellow piece in to her work…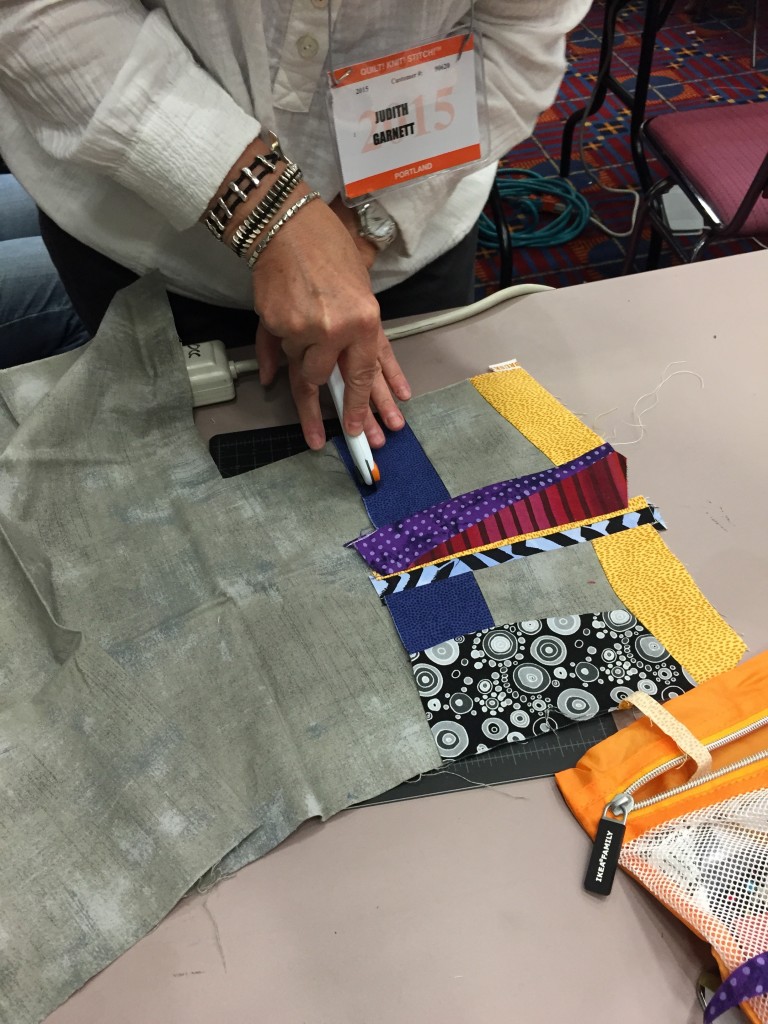 Those tiny strips were very popular. A blue one added an unexpected pop to this strip set.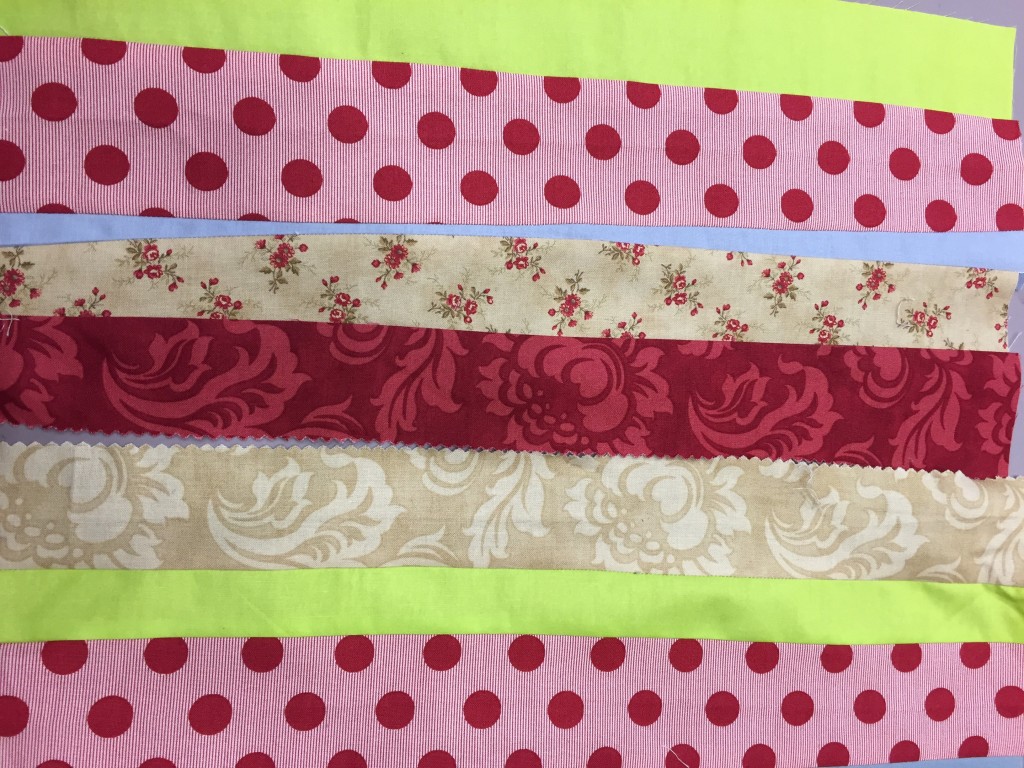 Kathryn had some cute fabric to work with. She stitched lots of units, trying different techniques.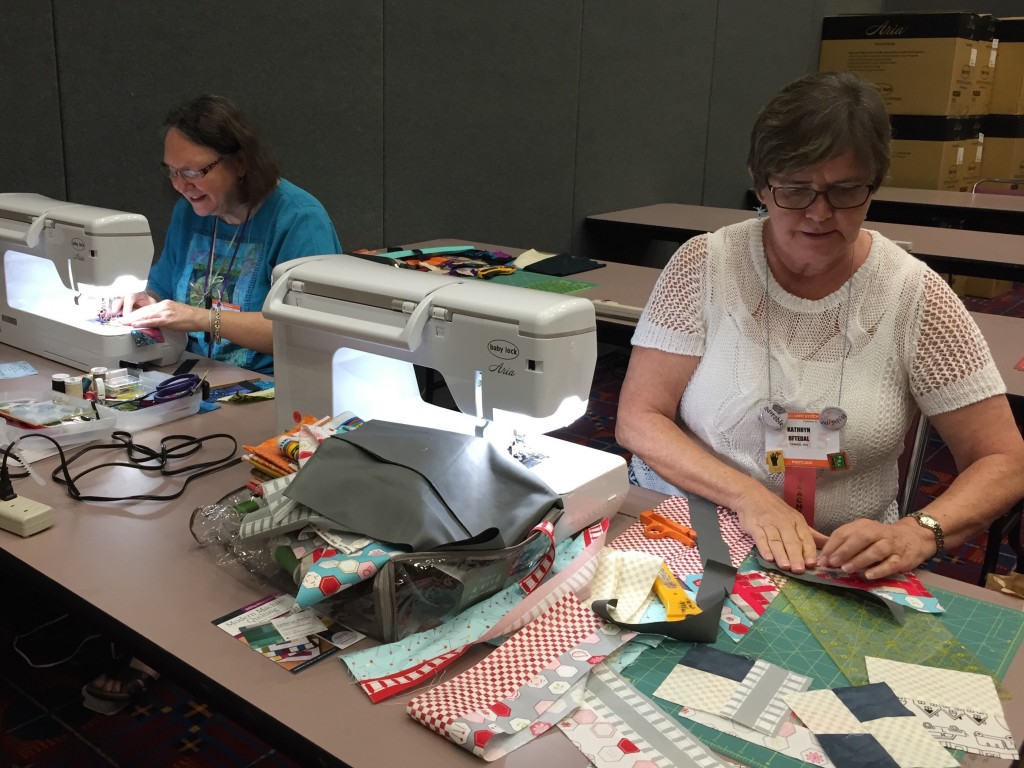 It was fun to watch them grow…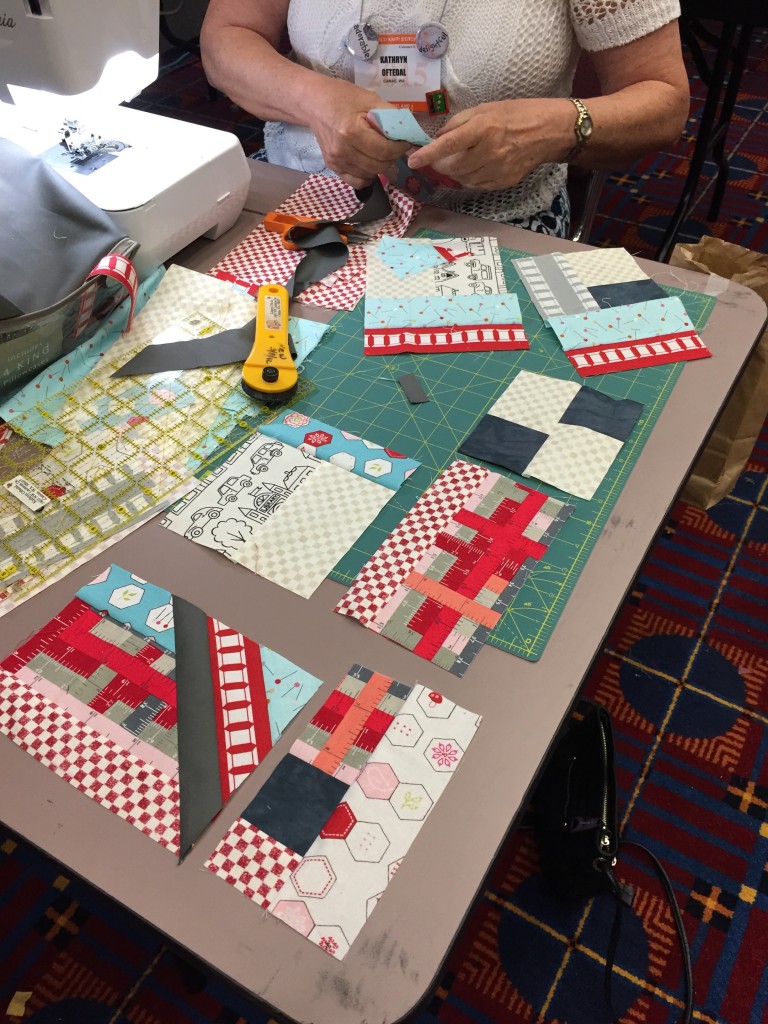 … before she started arranging them with the solid grey to pull it all together.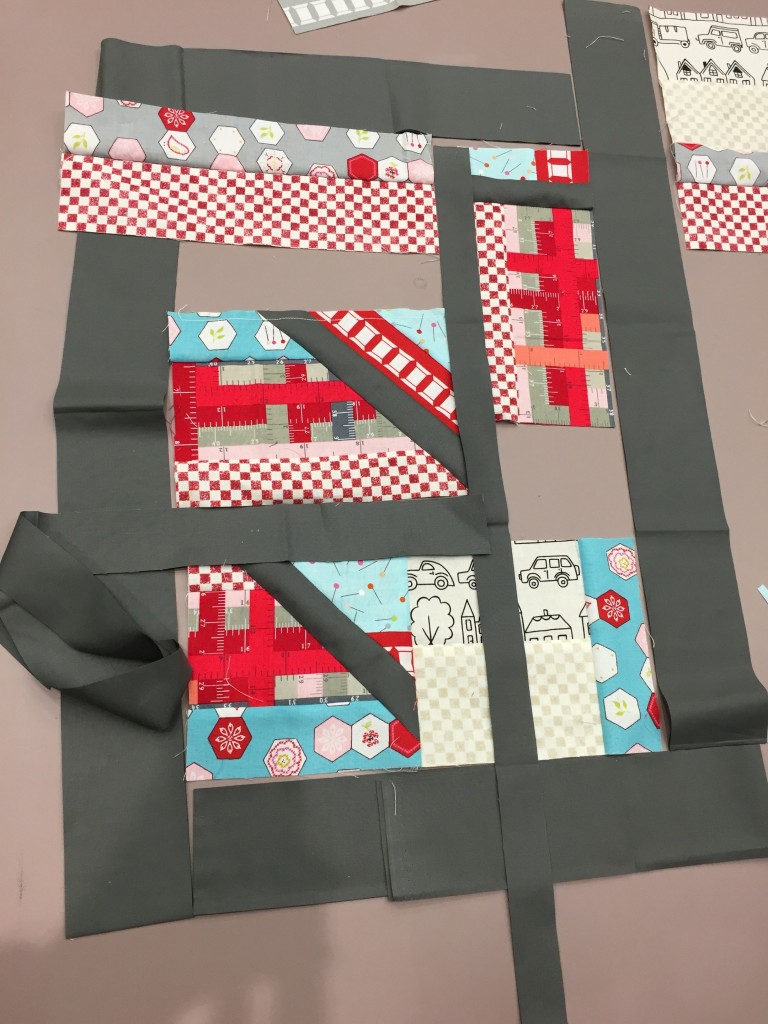 The three hours went by very quickly. We discussed some finishing techniques and then that was that! Going through all my pictures today makes me want to get upstairs to stitch. I have a very large, growing scrap bag…
This weekend is shaping up to be a busy one. The family will (almost) all be here tomorrow. Never a dull moment?