I just have a few more pictures and I'll be done with my Portland trip…
There were signs in the street to let people know we were there.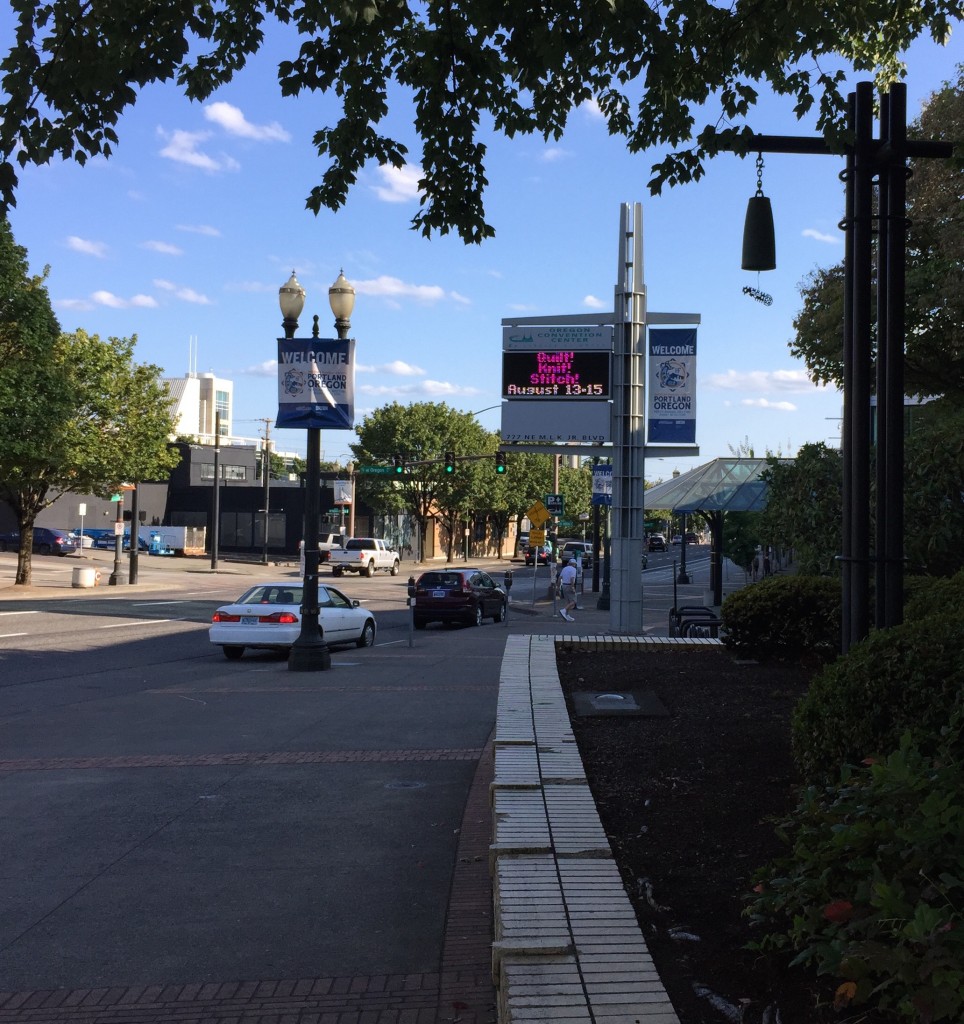 I didn't take many pictures on the show floor but here's one of the Community Garden. It included a handy bench for weary visitors. People were able to add to the display by creating new blooms in the tent which was full of supplies from Clover.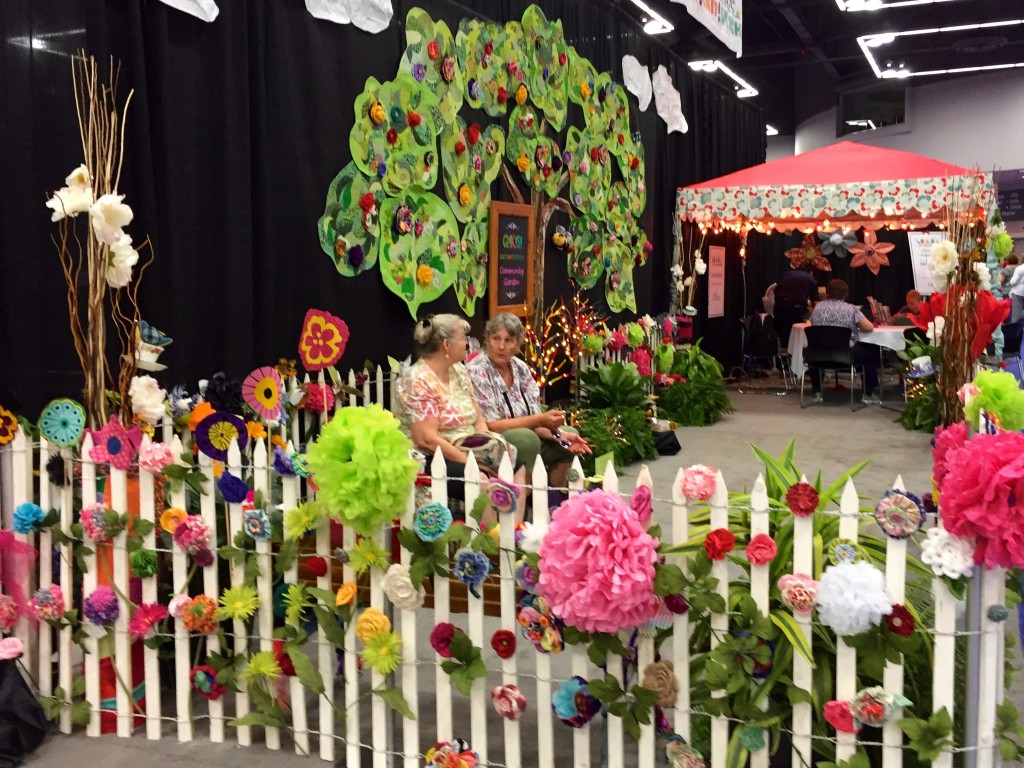 On Friday afternoon I spent a few hours in the Quilt room in Open Studios. My new friend Laura sent me this picture.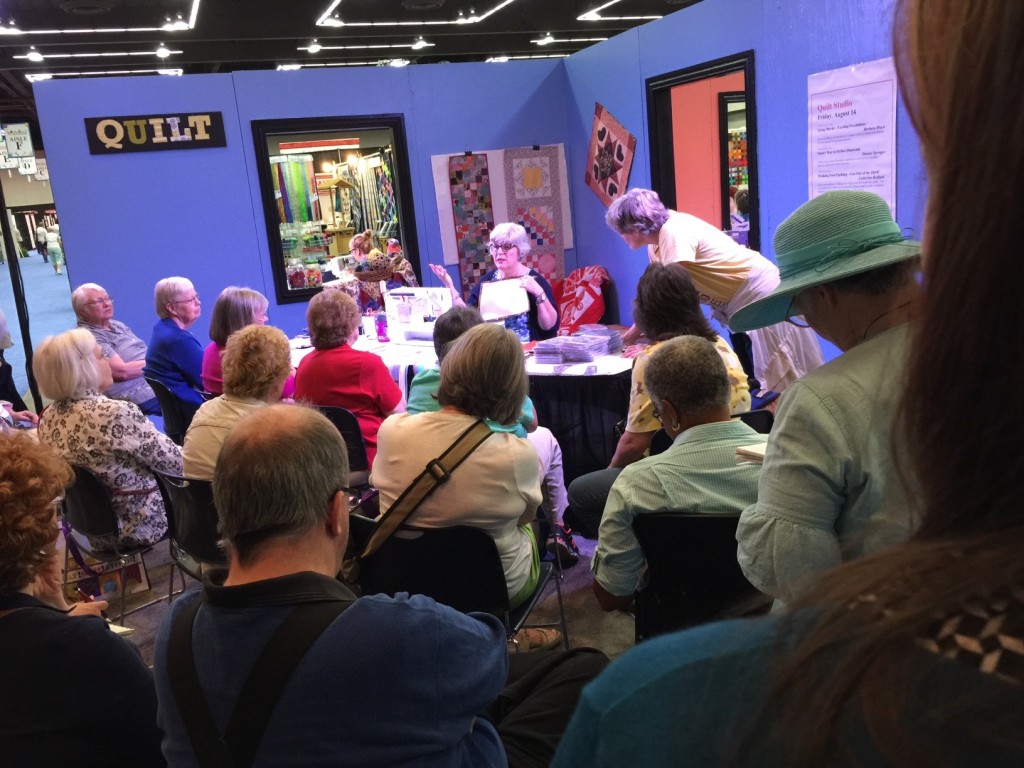 My flight home was mid afternoon on Sunday so I was able to take my time getting up and packed. The sunrise made a very pretty picture reflected in this building opposite the hotel… I don't know which mountain is in the background. Any ideas?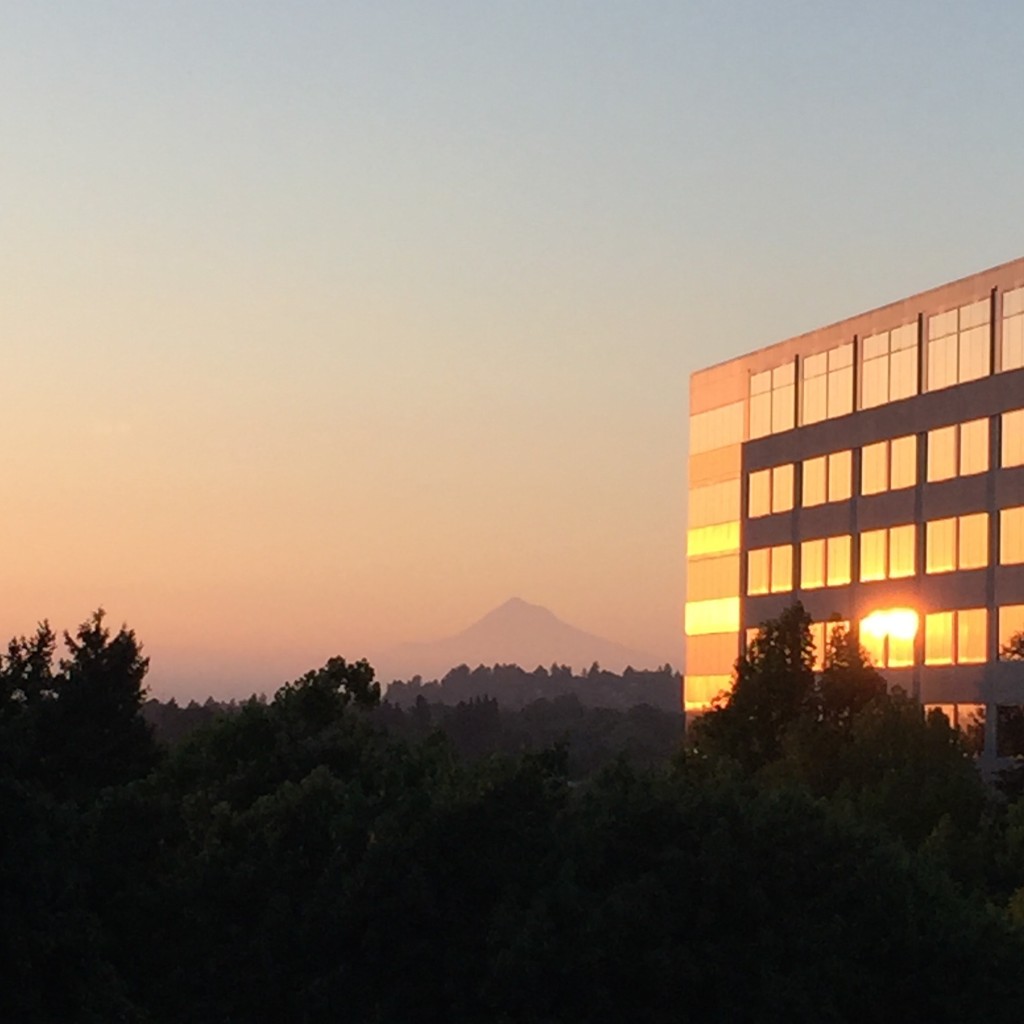 And here's the plane I flew home on! It's been a while since I took one out of the airport window. I could see my luggage on the carts. 
Steve was waiting for me at Midway. It's always an adventure to look in the fridge and see what he's bought while I was away… Just little tomatoes this time and some interesting cheese.
I've managed to get a few things done this week since I've been back. I'll catch up on them soon. Meanwhile we have a houseful of family. Benjamin and Ruby are playing nicely in the basement before they go to IKEA with Uncle Jonathan and Aunty Lauren. Cool James and Aunty Sarah, and  Aunty Joanne are due this afternoon… Fun times!