I do really enjoy my time spent hand stitching. I've decided it's the very nature of the tactile experience I appreciate. So much better than fidgeting or fiddling with things I've got no business fiddling with! It helps me stay focused if I'm supposed to be listening to something important and keeps me awake until the end of my show when I'm trying to catch up with the DVR…
I had three hand classes on the schedule in Portland.
On Thursday afternoon we had our English Paper Piecing for Beginners class. The tables were set up in squares for a sociable few hours.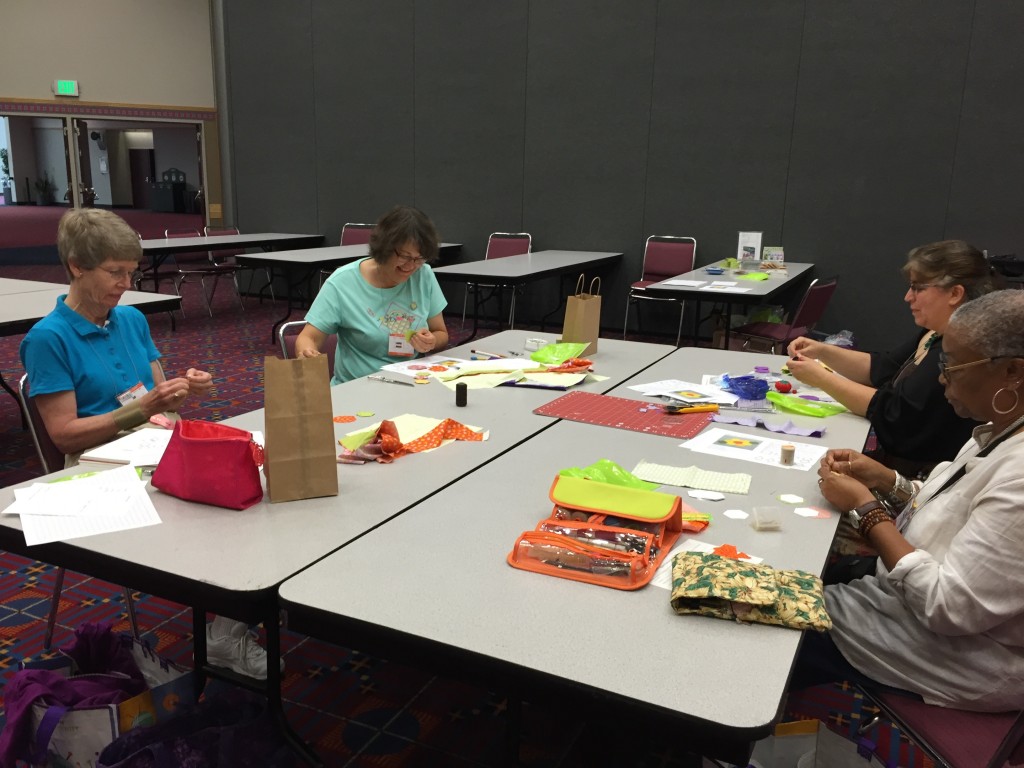 Co-operative learning was the key here!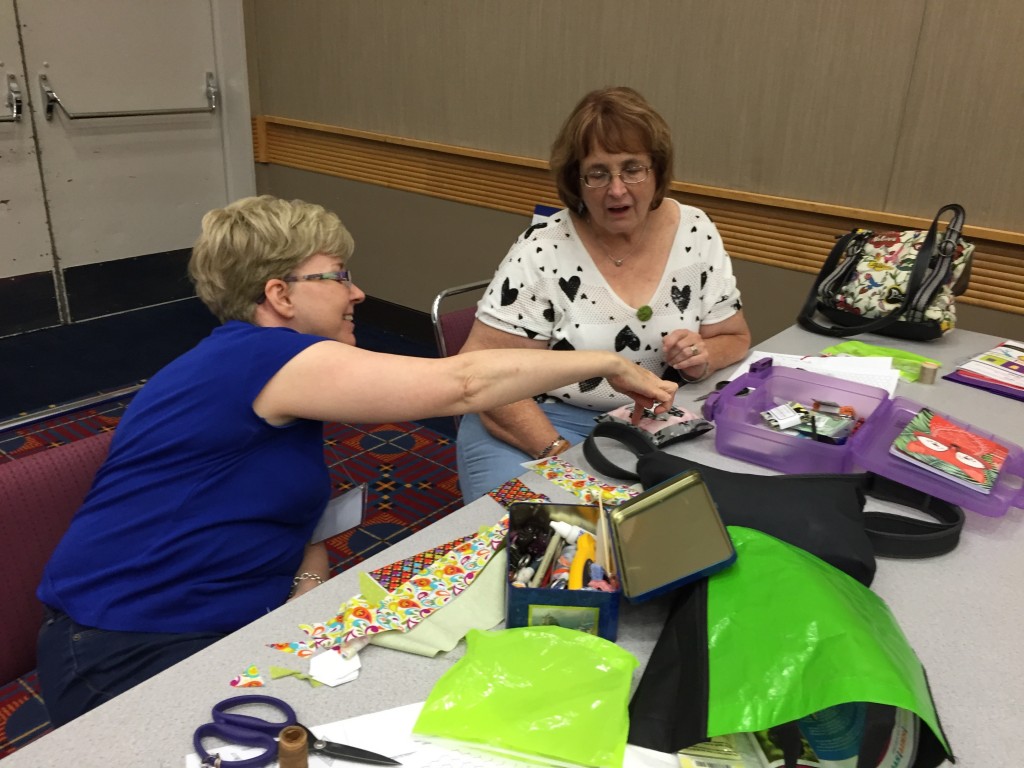 Grandma brought her two granddaughters from New York. (The other one wasn't too keen on having her picture taken).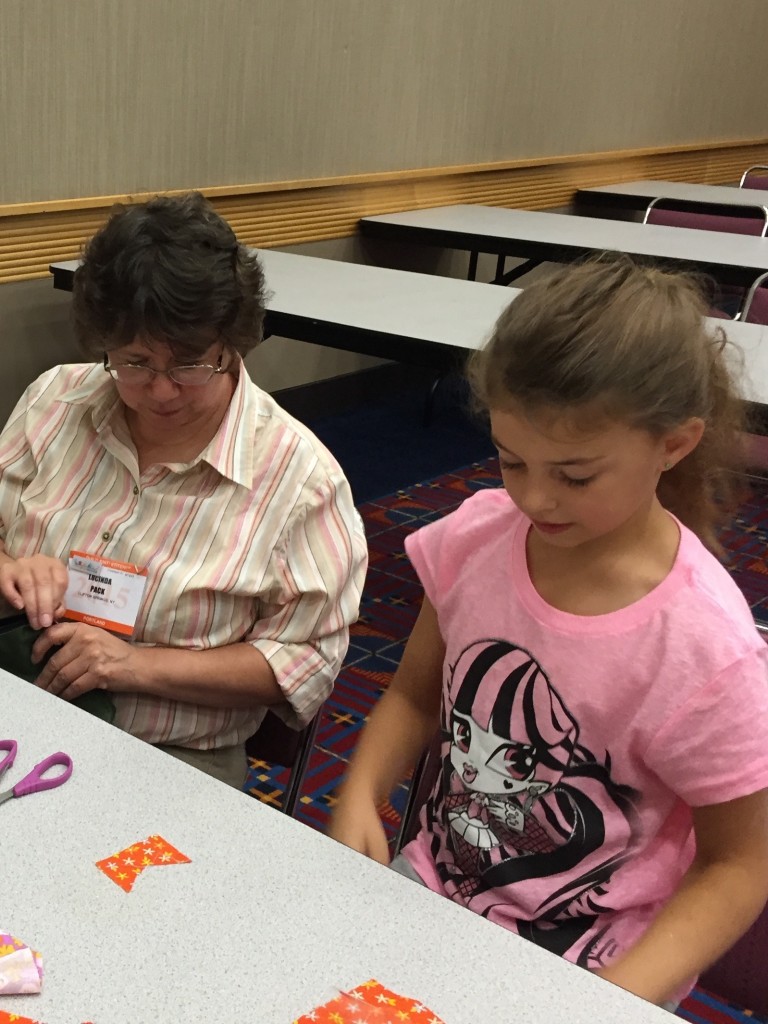 Everybody made a good start on their projects.
Friday morning was Introduction to Wool Appliqué. Some people dressed to match their work!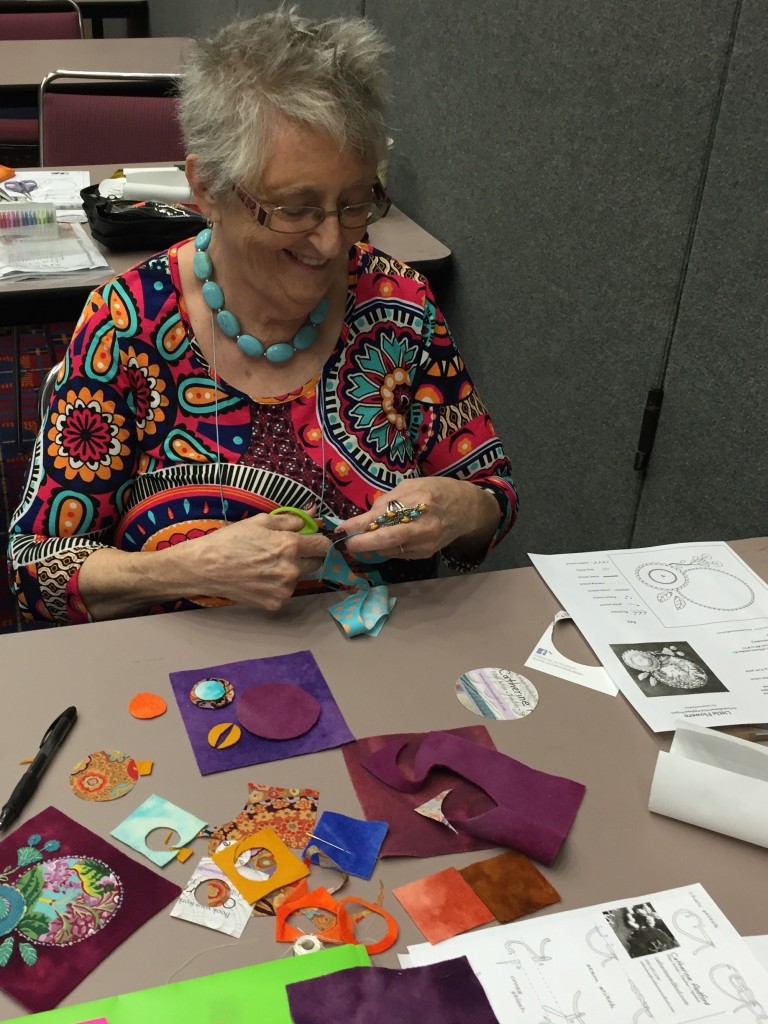 I'm always glad when people feel free to move their chairs around.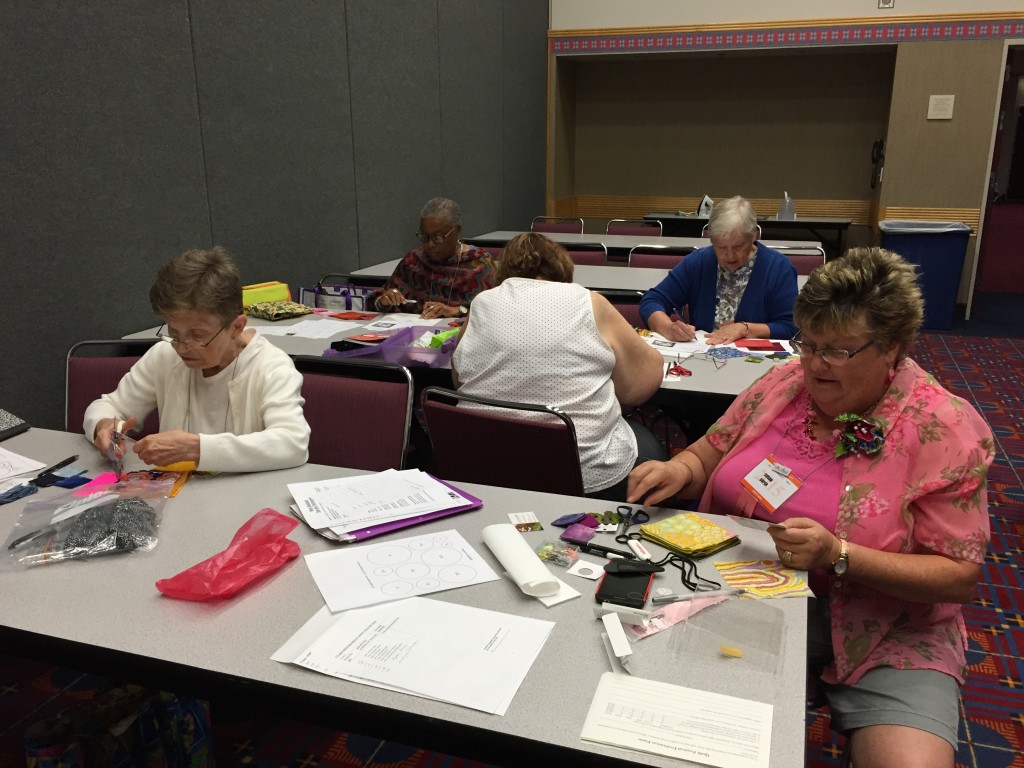 The students all worked well together.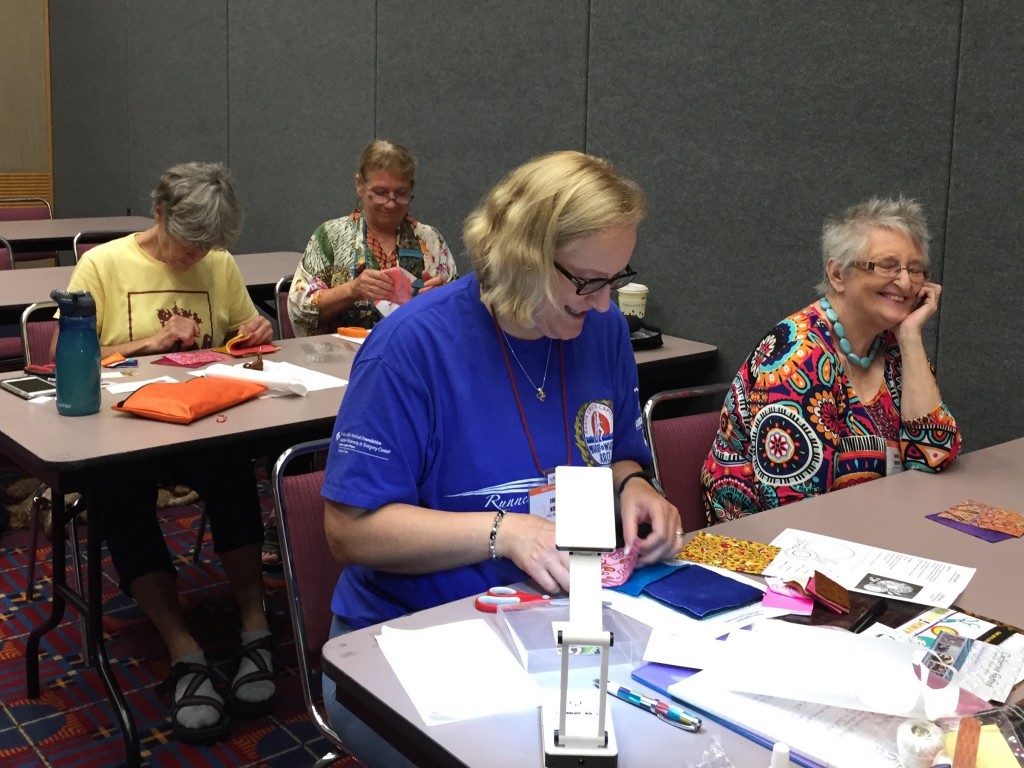 There wasn't a lot of wool available on the show floor this year  but I hope the ladies use up all the wool they bought from me and have some cute pincushions or needle cases to show for it.
On Saturday morning I had my busiest class, all ready to go on safari and enjoy an Exploration of African Folklore Embroidery. We started with a little slide show as most of my examples were out on the show floor. Then it was time to start stitching.
These ladies seemed to have their second and third projects lined up even as they began their first one…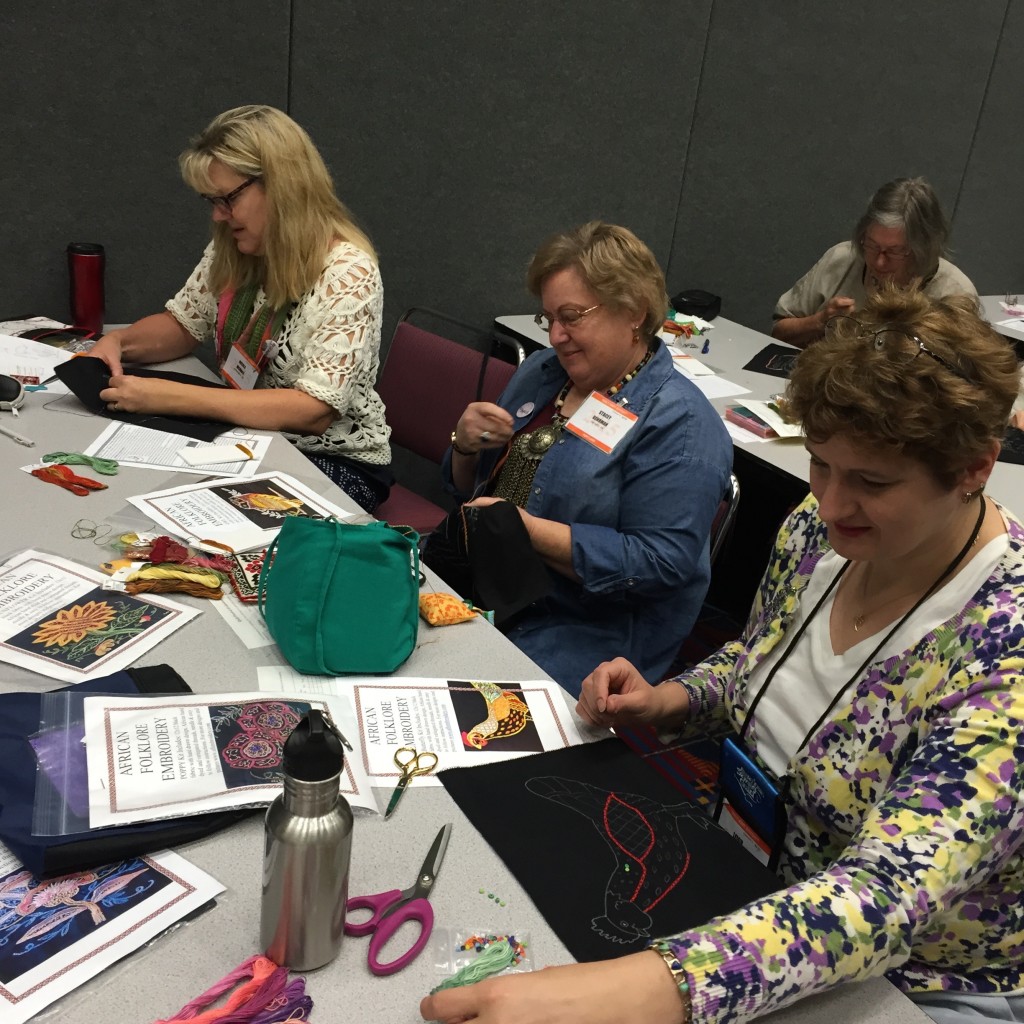 Meg from the education office was there to join in the fun too.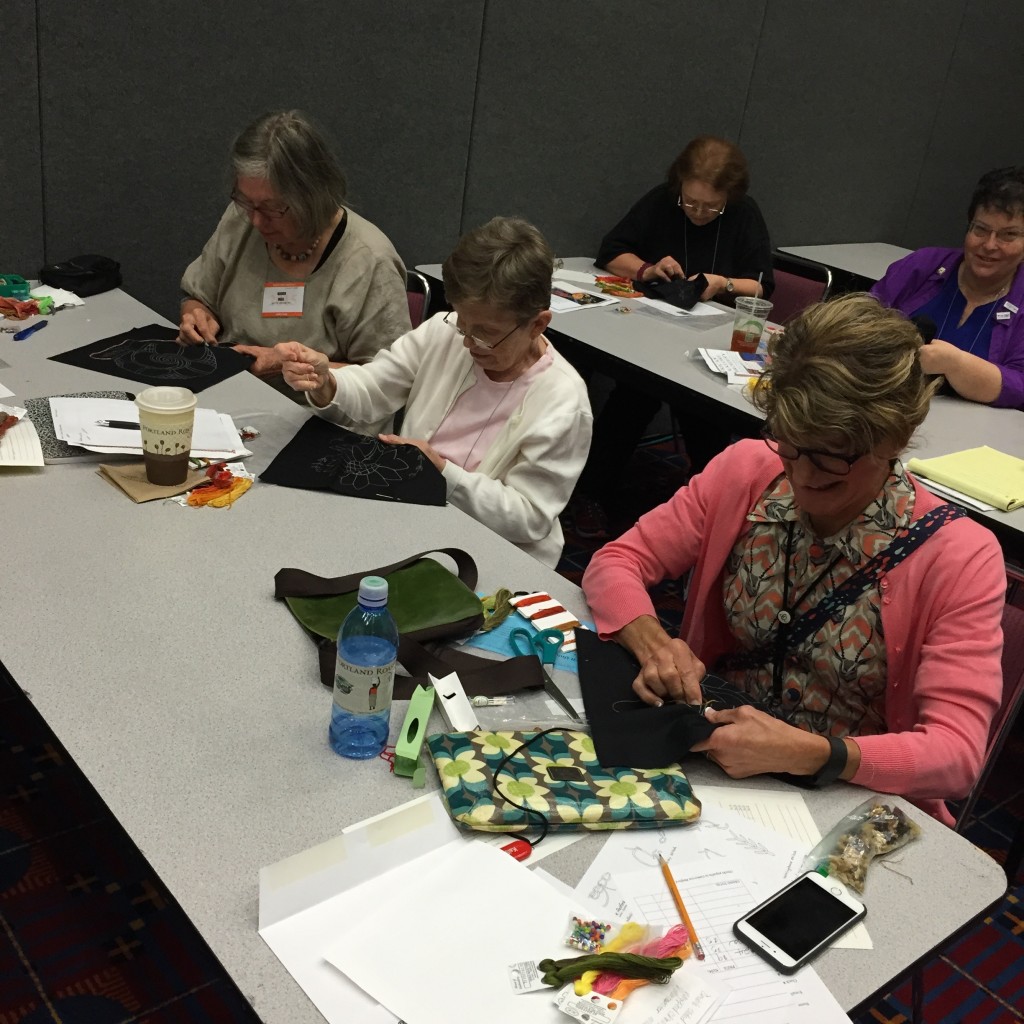 We were so busy stitching I forgot to take more pictures… But I think you get the idea.
There is a South African proverb that says "The best time to plant a tree was twenty five years ago but the next best time is today". We weren't planting any trees in our classes but I trust we were starting some people on a life long enjoyment of hand stitching!