I cleared up my stuff and returned my bag to my room after the last class on Sunday before setting off around the show floor to look at some quilts.
I used to take a lot more photographs but now most everyone has a camera on their phone, and there are pictures to be found everywhere. I just took a few and they weren't all very good.
Here are a few interesting ones…
The big award winners are hung along the front of the hall. This is Bouquet Royale by Margaret Solomon Gunn. It's a variation of the Lucy Boston block with beautiful quilting. It won the World of Beauty award of $7,500.

Each winning quilt is displayed with a co-ordinating flower arrangement. Even after a week, they still looked good.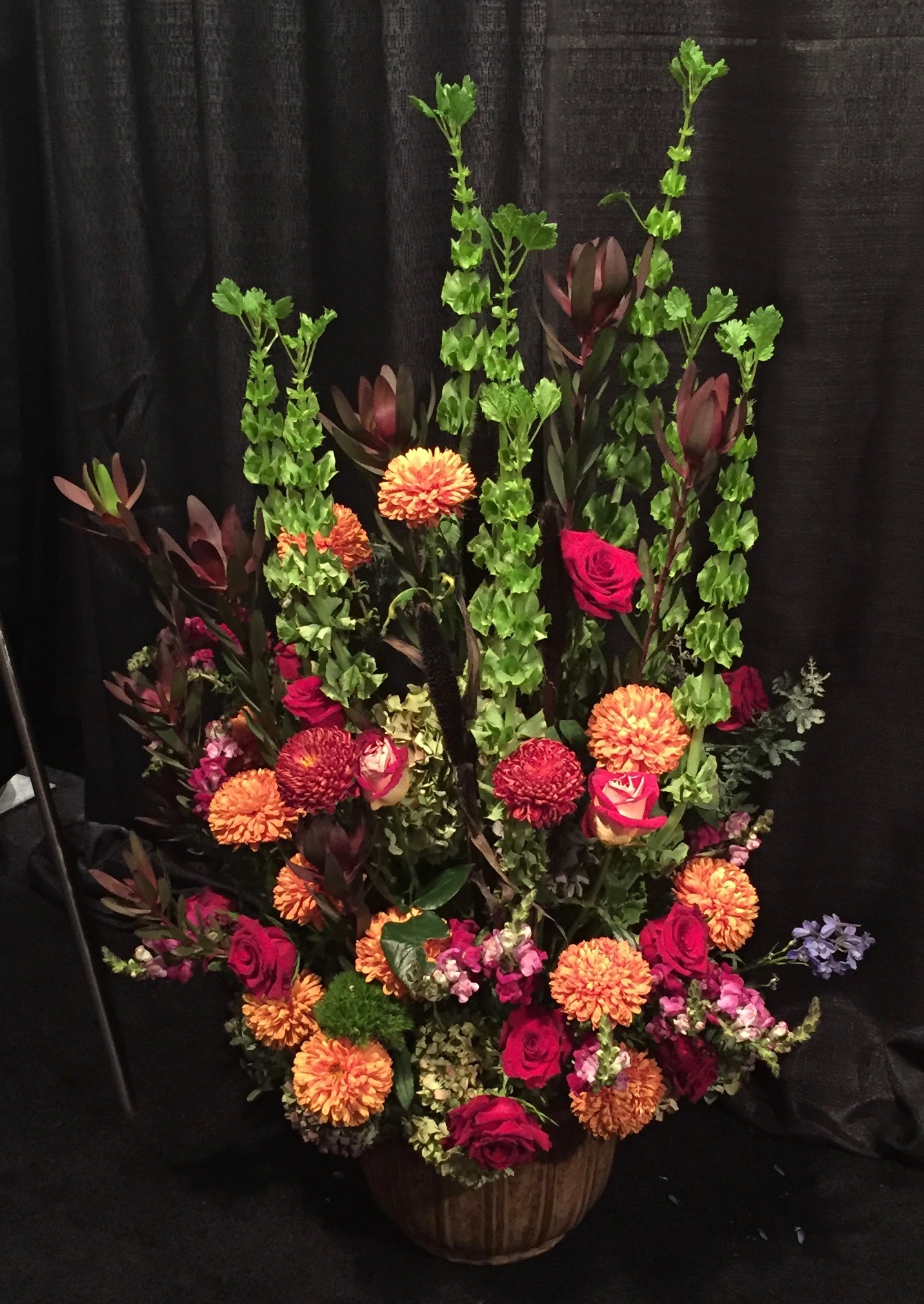 These two friendly faces caught my eye in another part of the room.  Portrait Noir by Trish Morris-Plise (quilted by Sandra Bruce) on the left and and Chuck Close Two by Sandra Bruce on the right.
Other people taking pictures always intrigues me…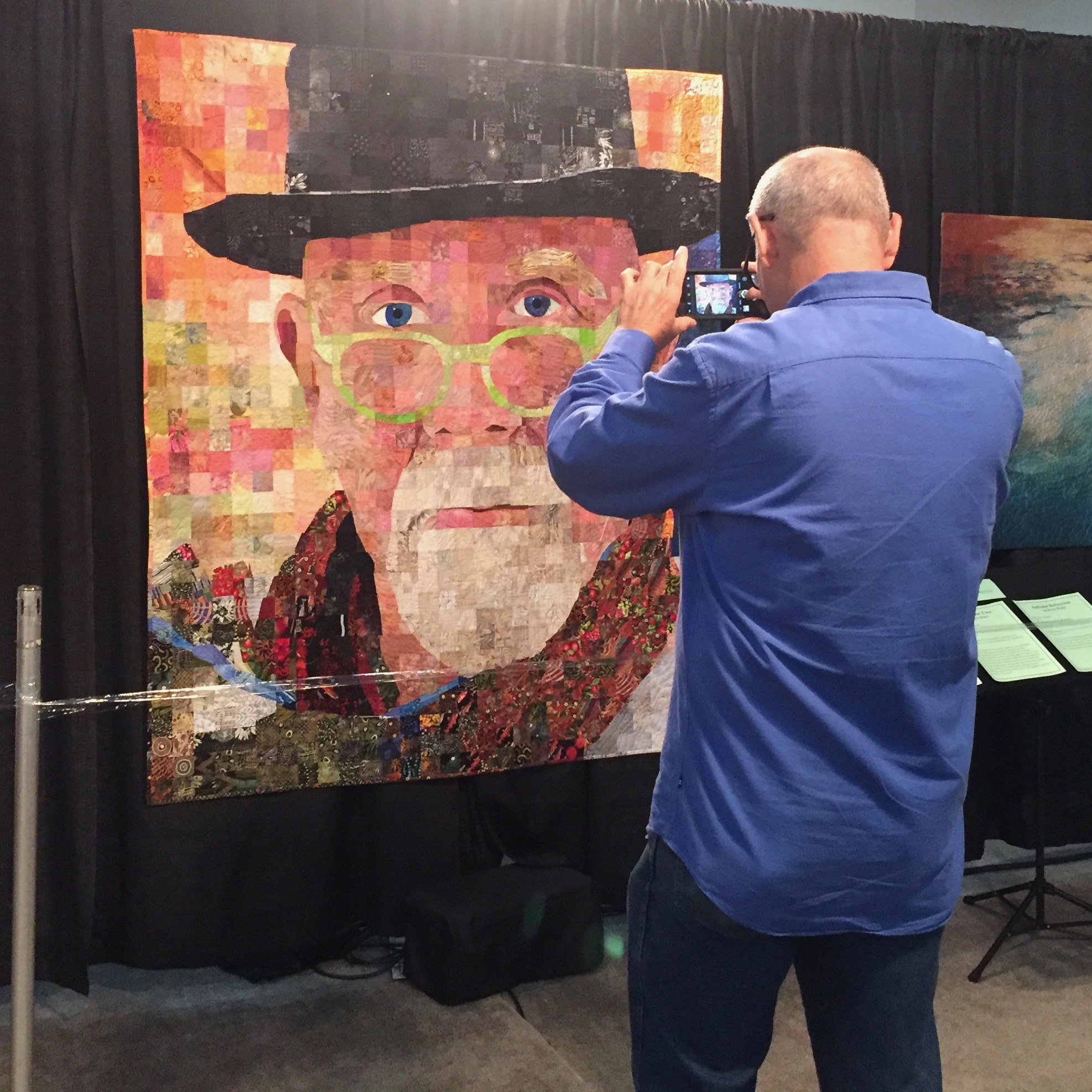 The Cherrywood Lion King challenge quilts made a wonderful display.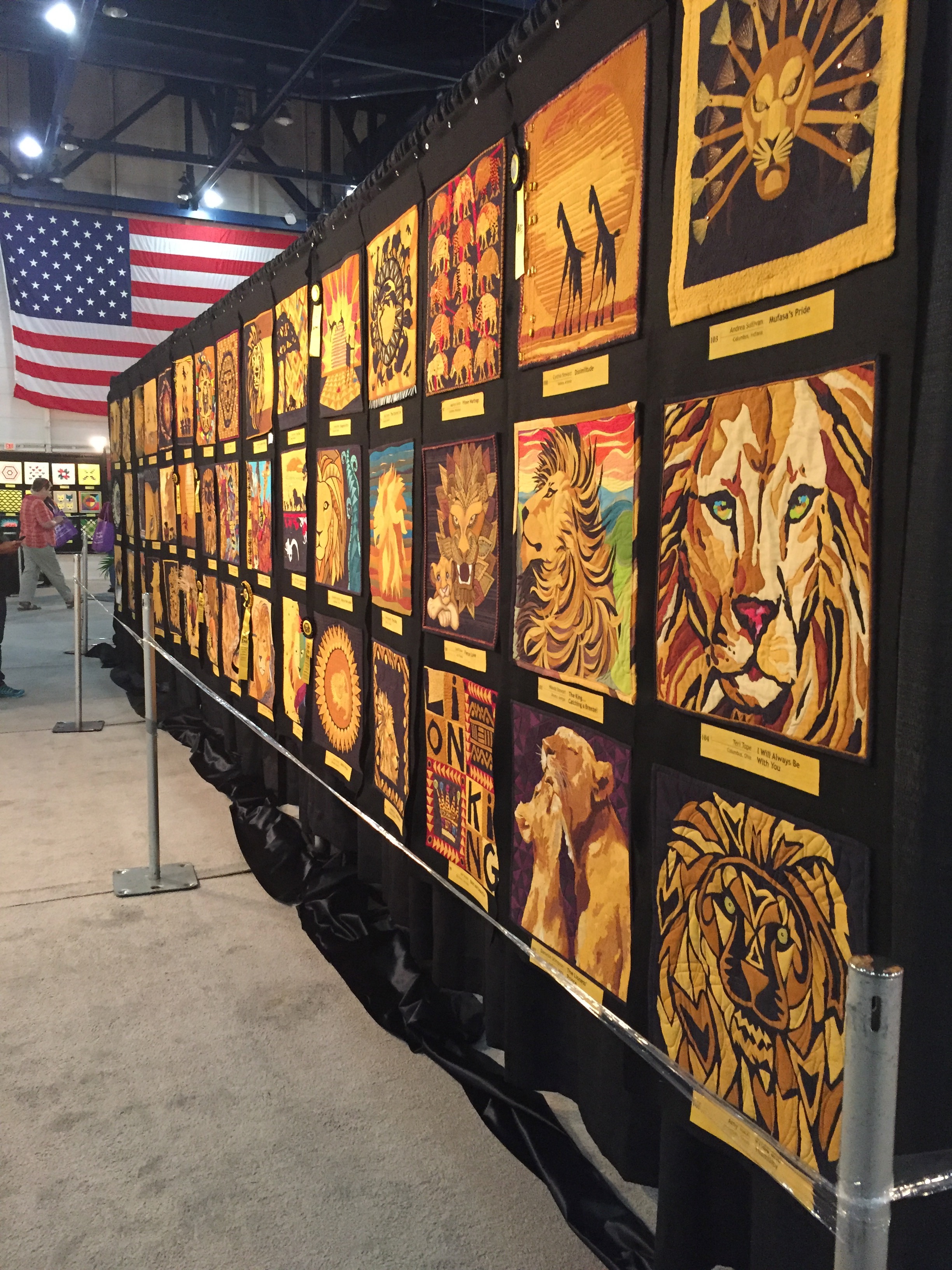 I love the embroidery on these warthogs from Marilyn Smith.
It's not all quilts! I stopped to look at these beautifully made Swiss/European Children's wear from the collection of Trix Buhlmann-Eppie.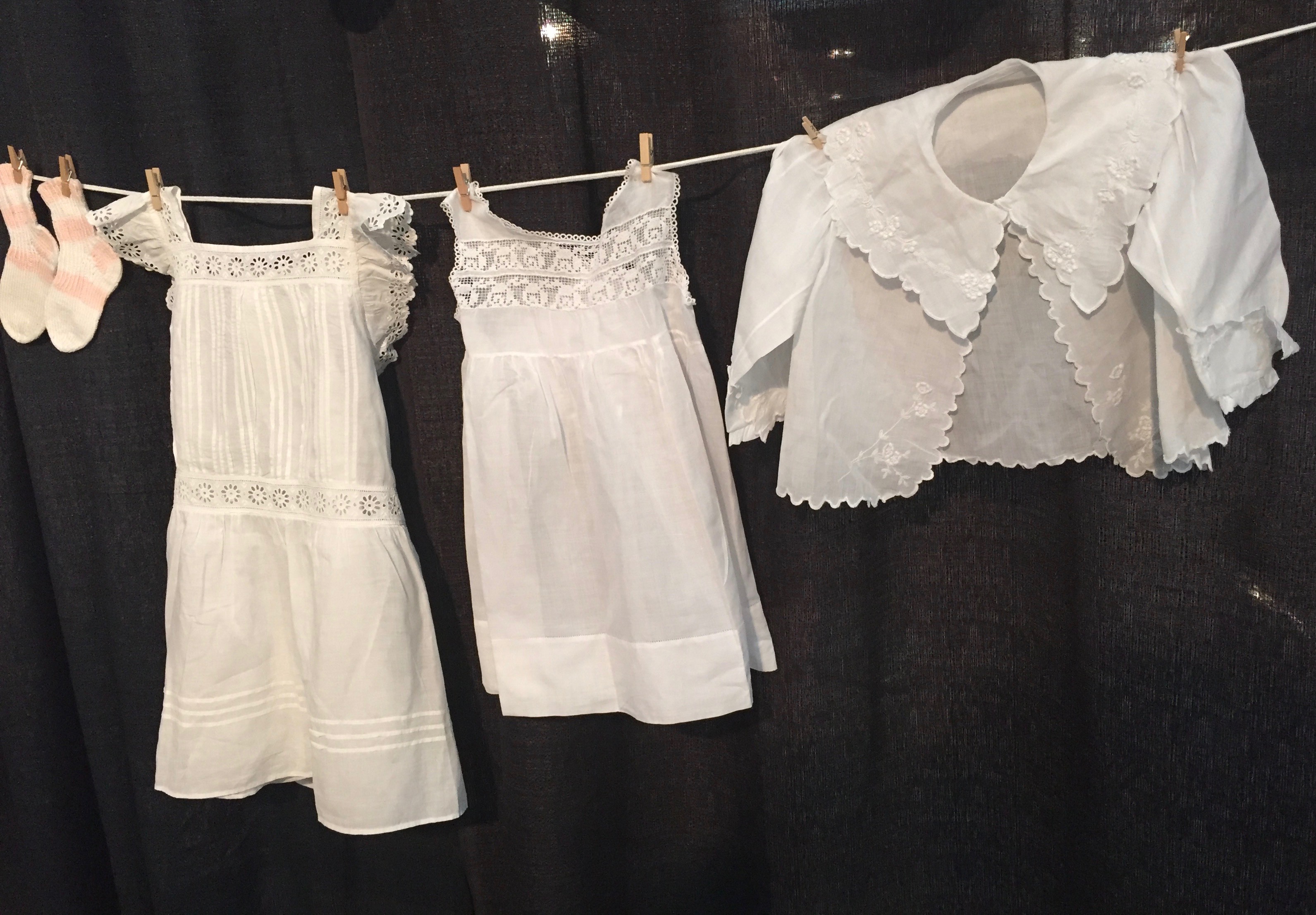 And on the theme of children, this is The Boundless Energy of Children by Ruth de Vos of Mount Nasura in Australia, part of the Quilt National exhibit.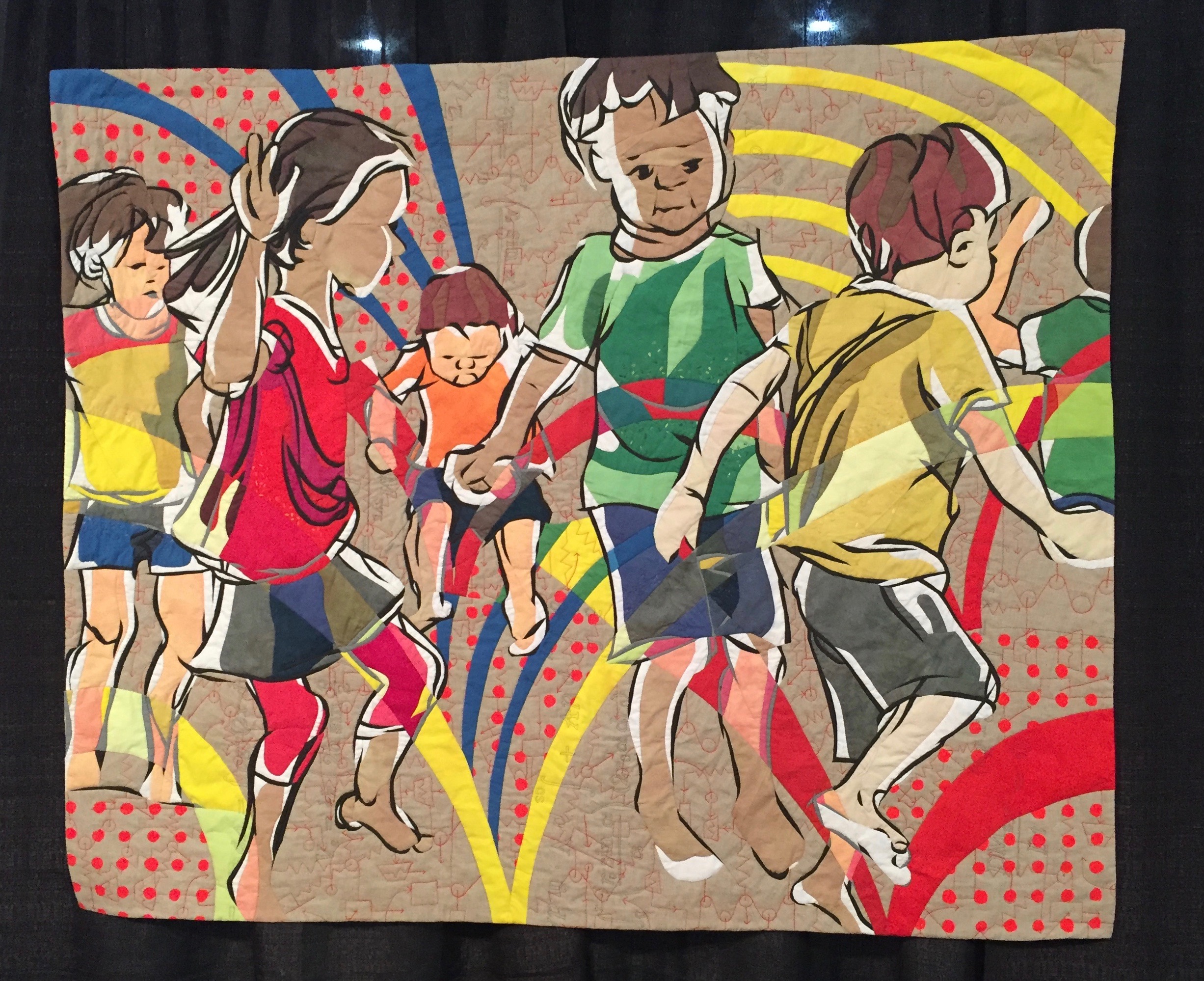 Soap Bubbles by Keiko Goke is a happy quilt from a display of Japanese quilts.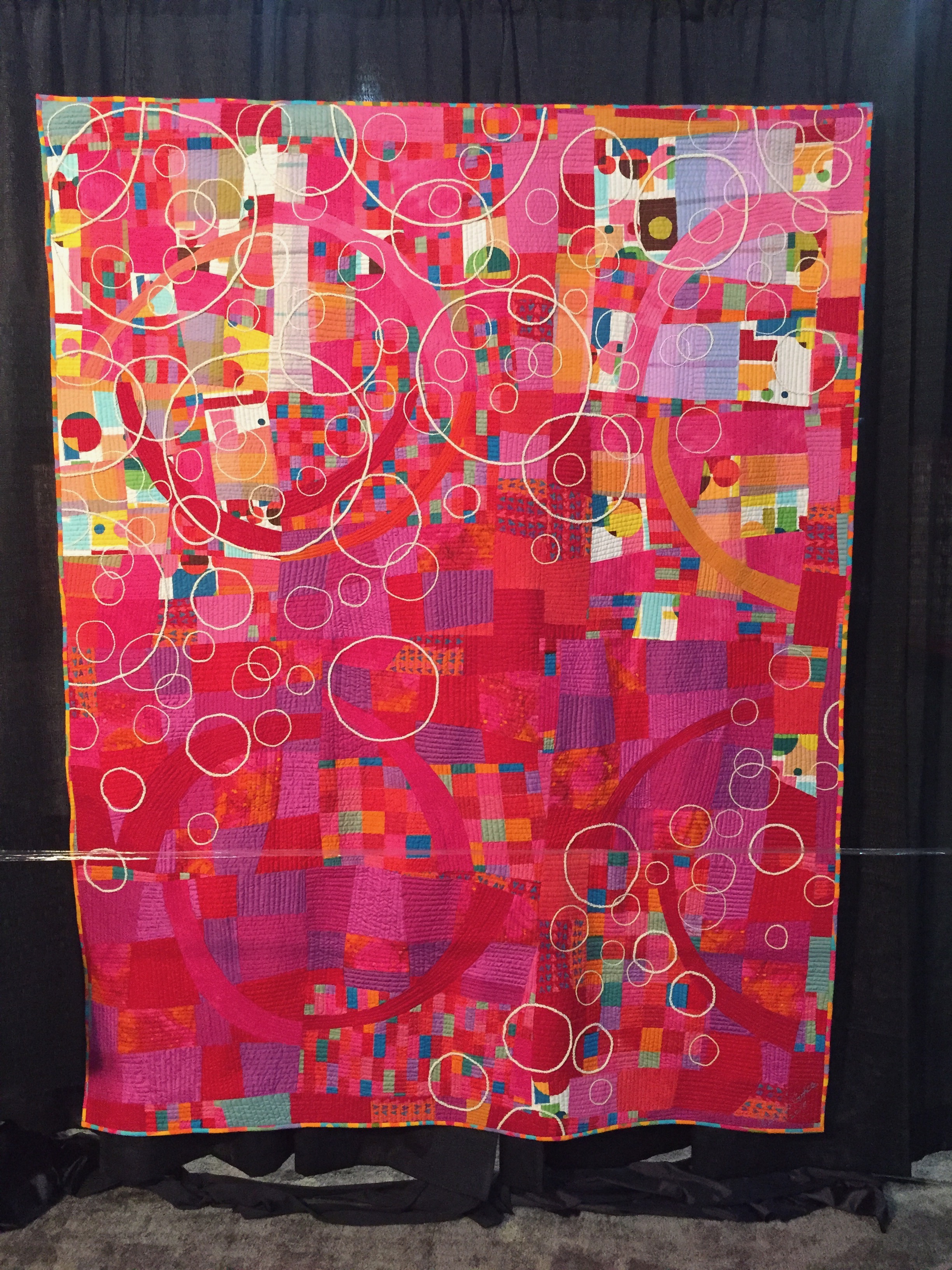 Embroidery details…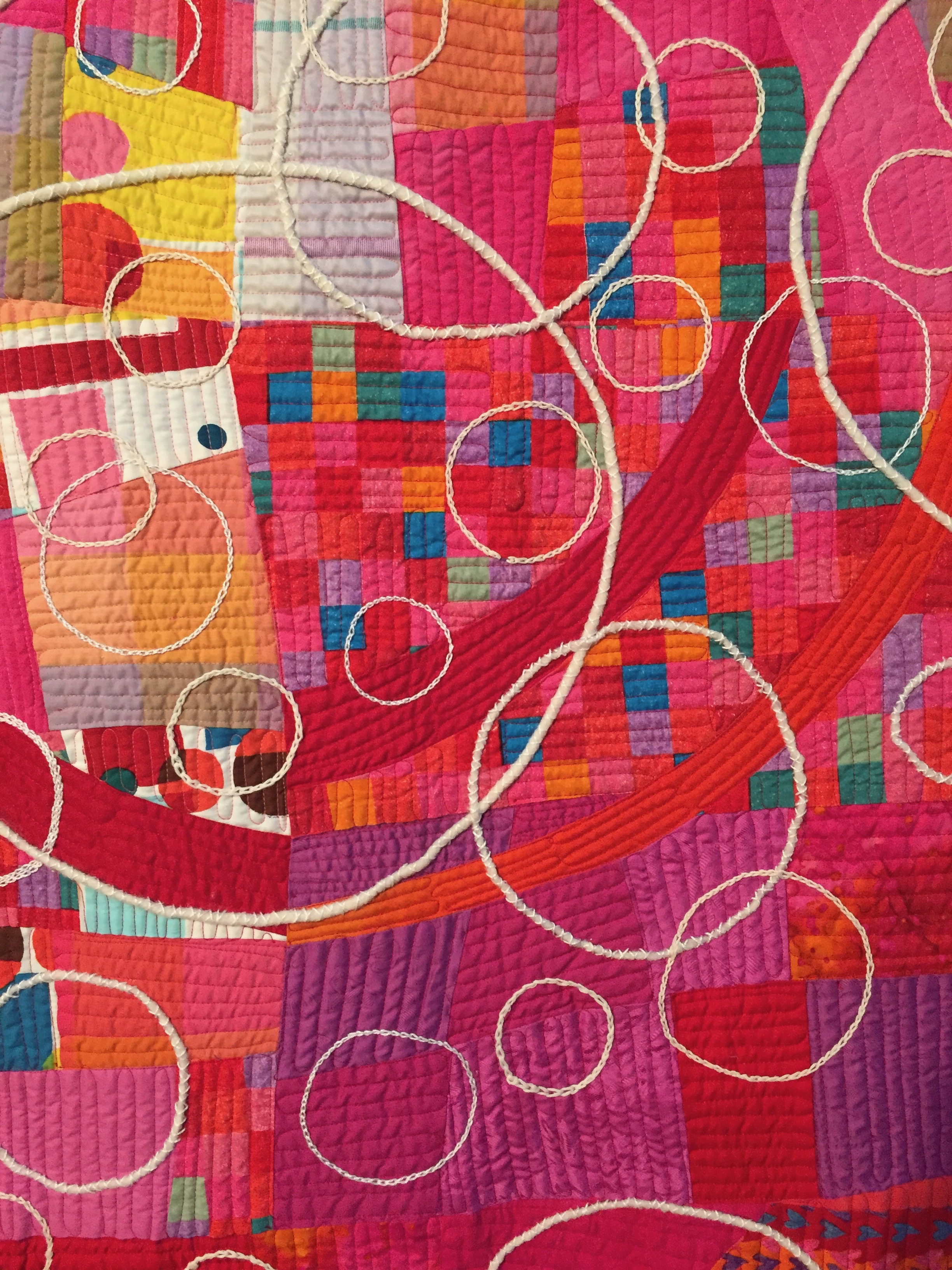 I stopped to look at the African inspired quilts. This is Orange Africa by Peggy DeLaVergne. The black outline design is a Maridadi fabric. Super embellishments!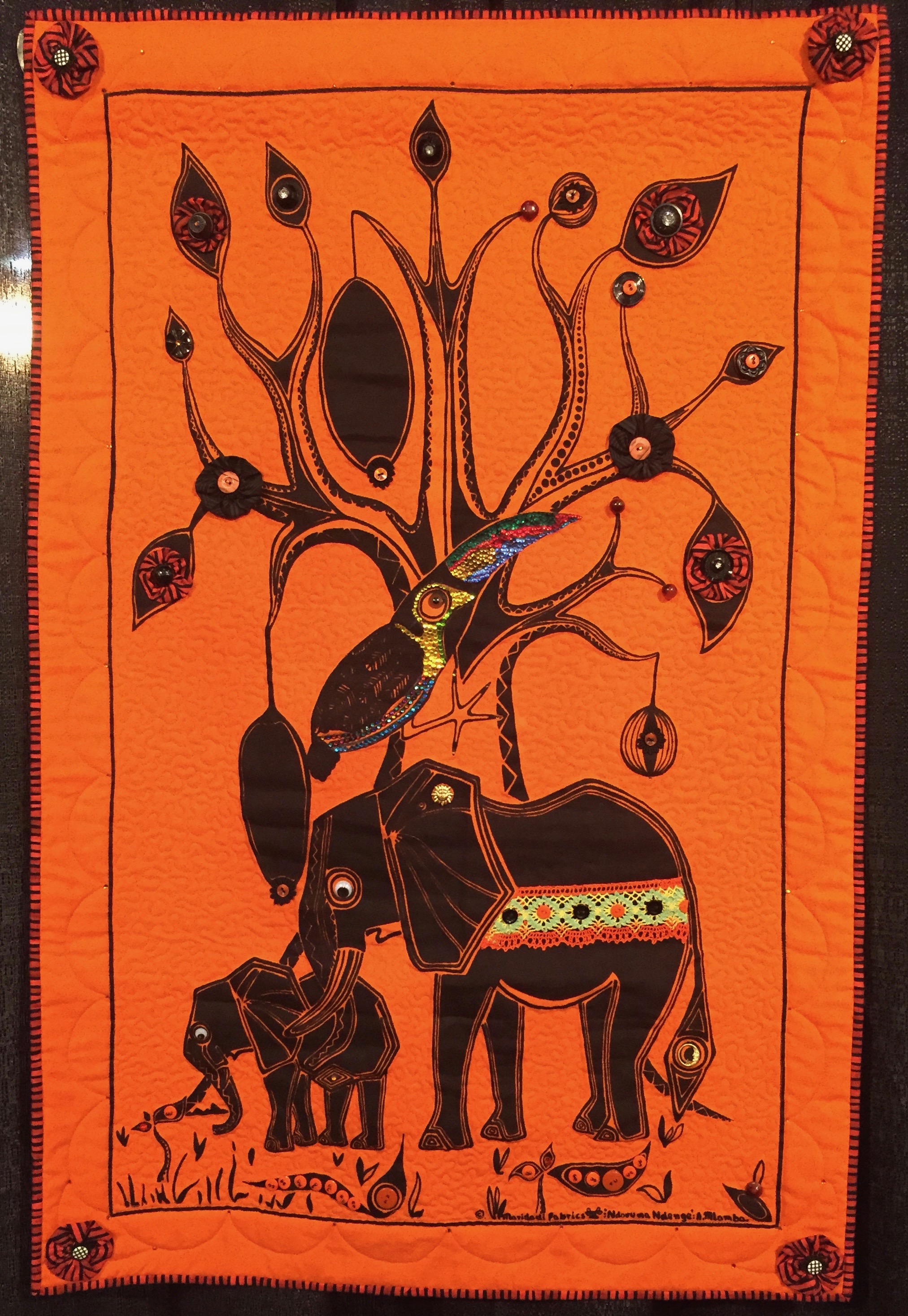 There has been an exhibit of handmade quilts from France the last few years, Quilts de Legende, sponsored by Bohin. They are newly made quilts inspired by the spirit and style of 19th century France.
I always love a well made hexagon quilt. This is Potomac, stitched by Annick Tauzin. (also shown in today's featured image at the top of my post)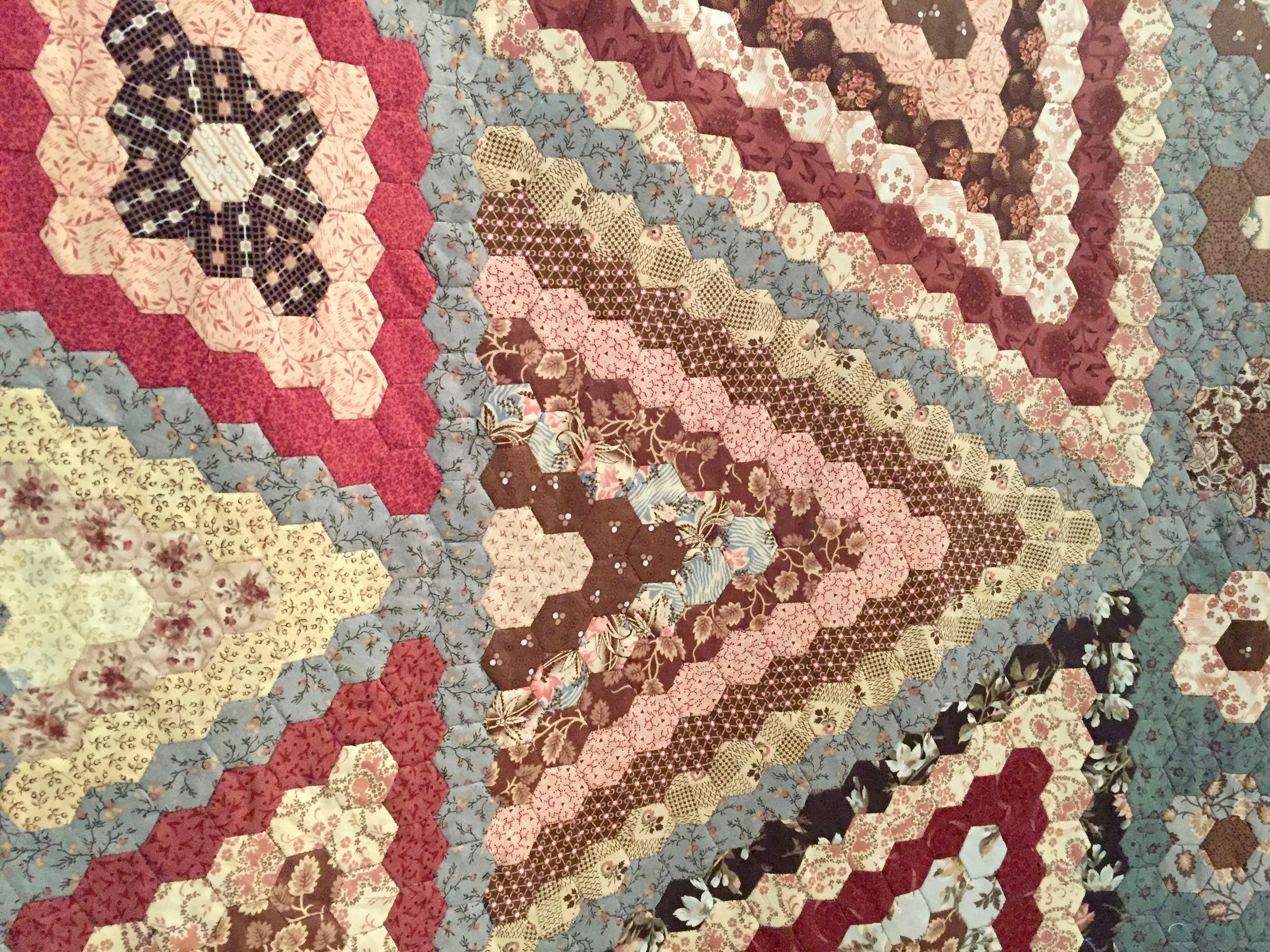 These broken dishes were hand pieced by Aline Joulin for her Chesapeake quilt.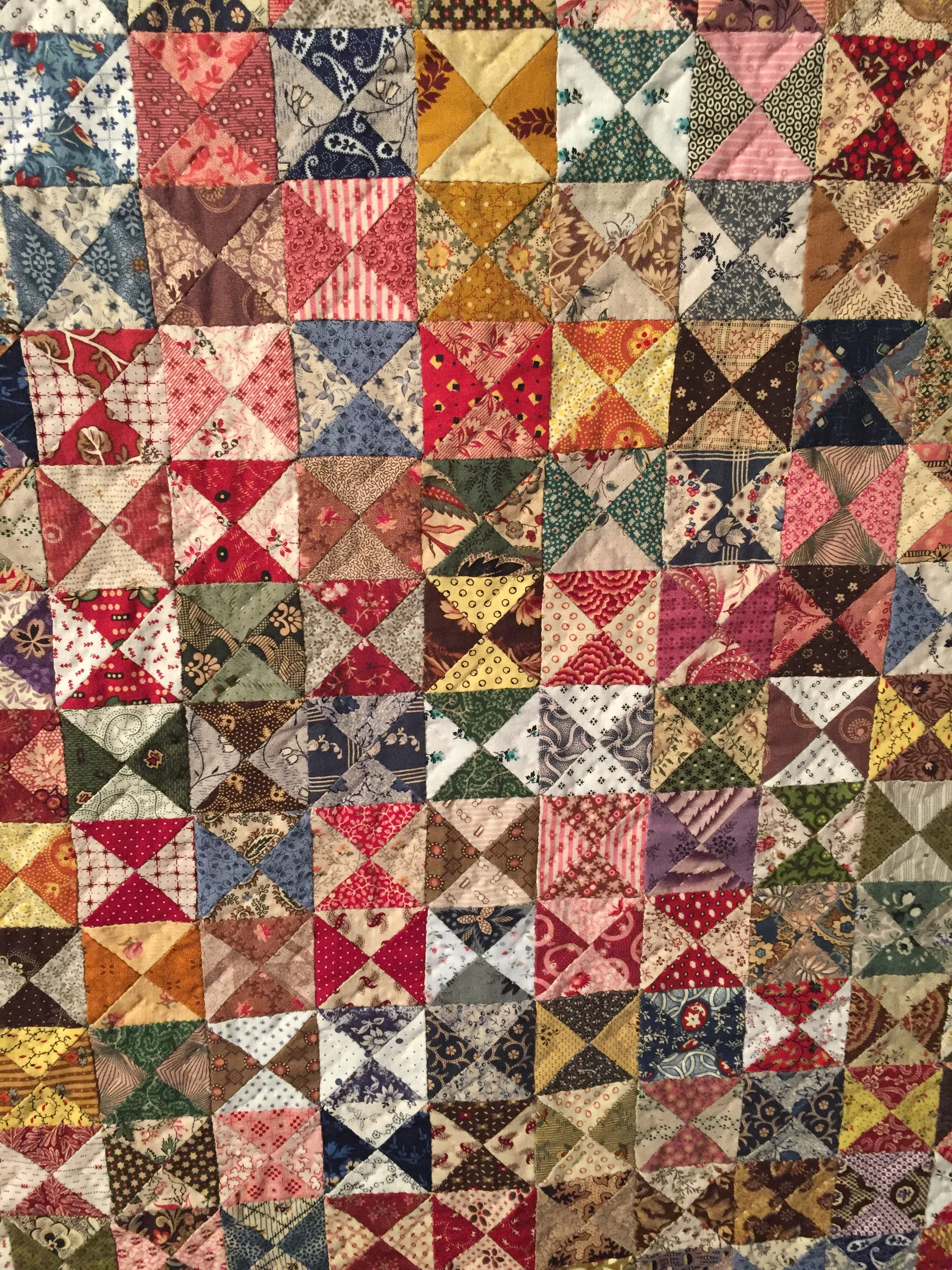 I had to take a good look at the clamshells that were part of Martine Lanux's quilt, In Memory of Ann Randoll,  inspired by a British quilt.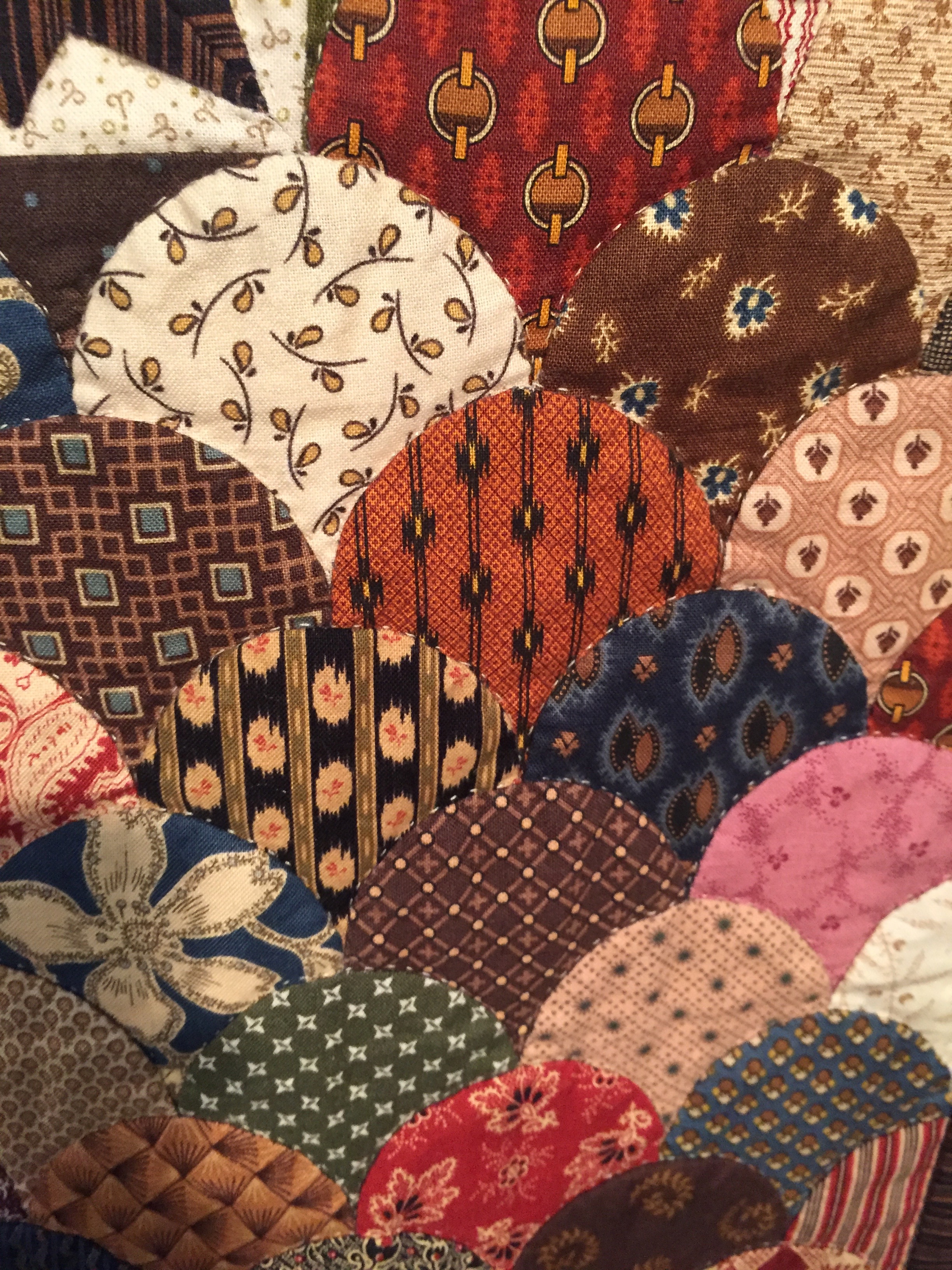 And of course, I do love a Folk Art style piece. This is USS Constitution, made by Jocelyne Picot.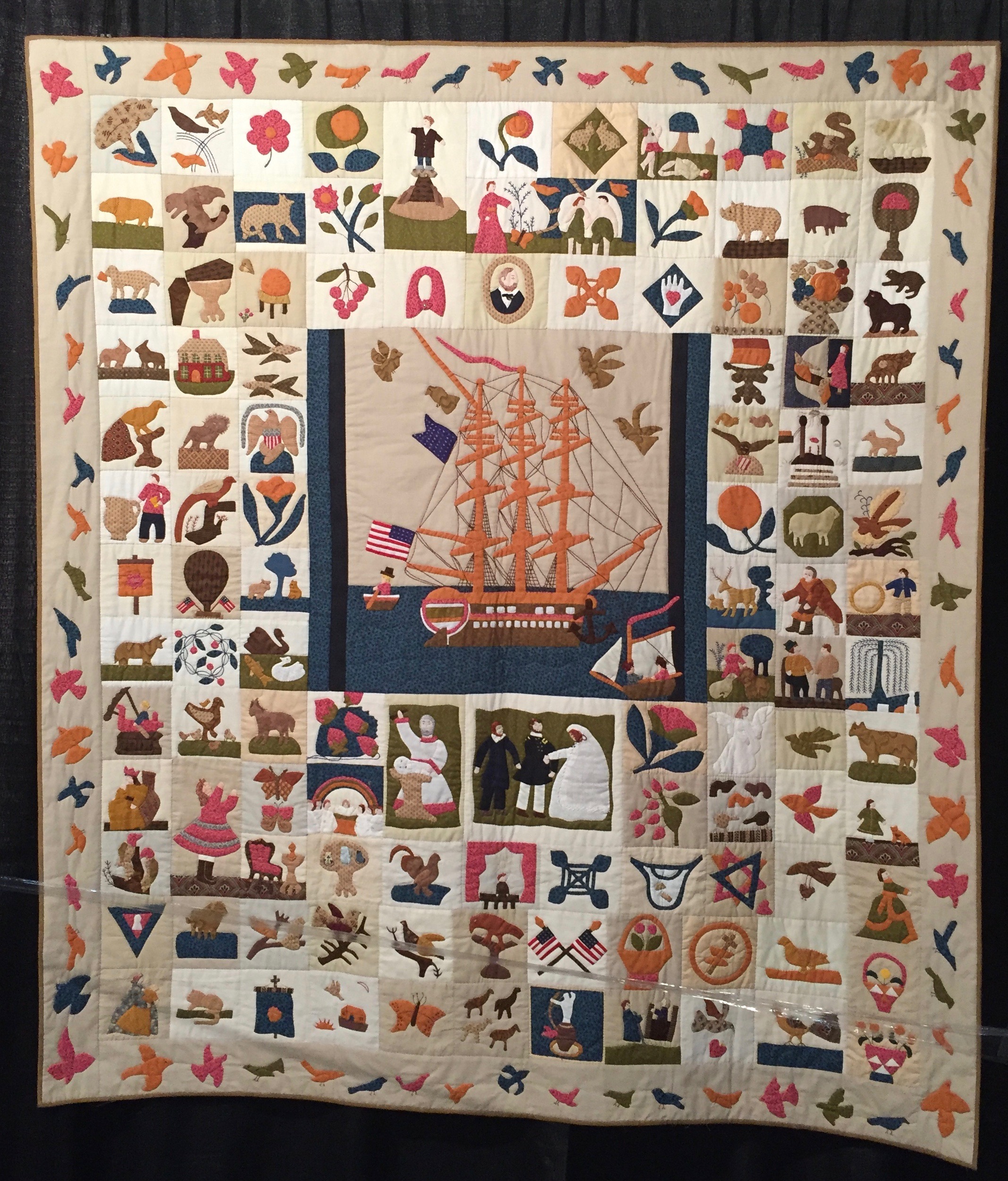 with a closer look at the lion!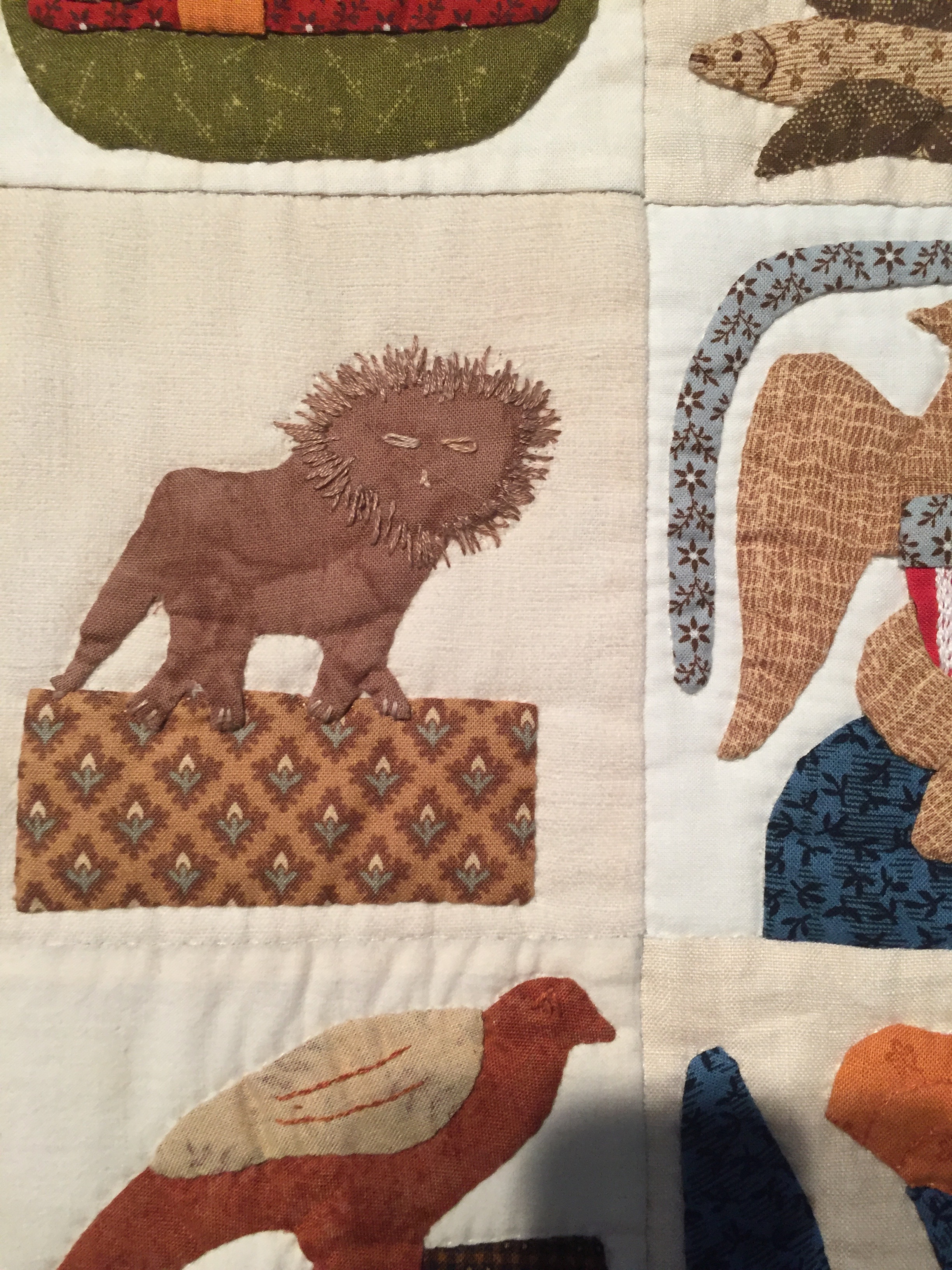 So that's my eclectic choice for this year. Looking at these makes me want to get back to my own stitching.
Soon!