Come out of the hotel and turn right…
I got it! And less than 5 minutes later the Convention Center was just across the road from me. Modern Westin on one side.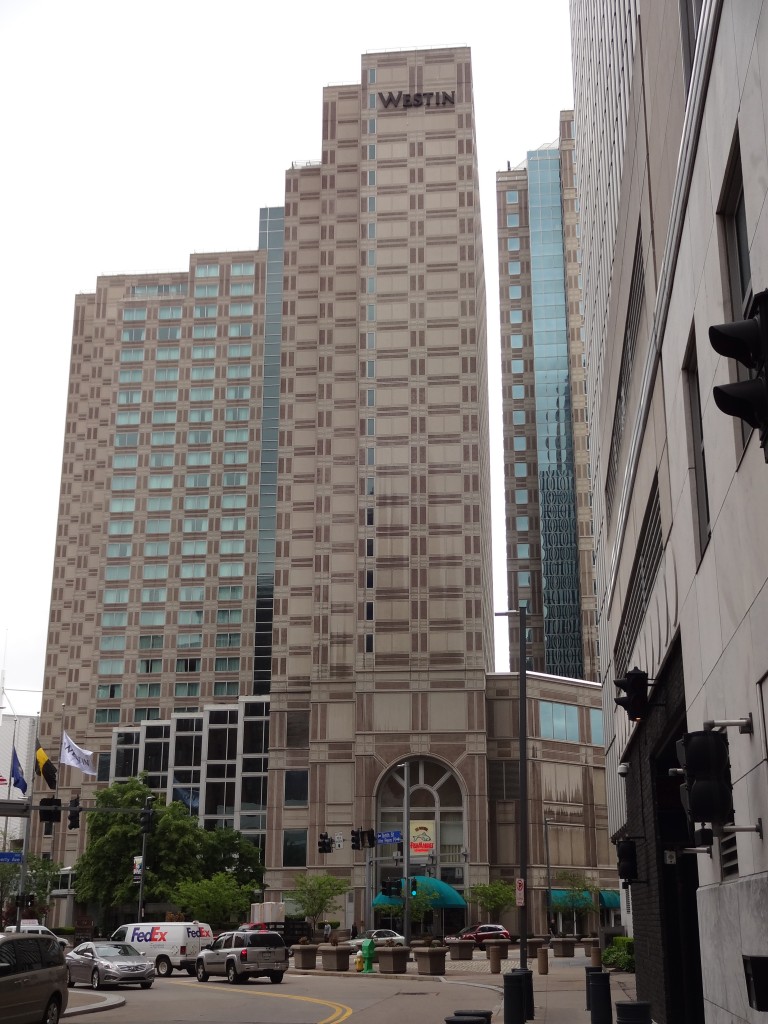 A considerably older mixture of buildings on the other.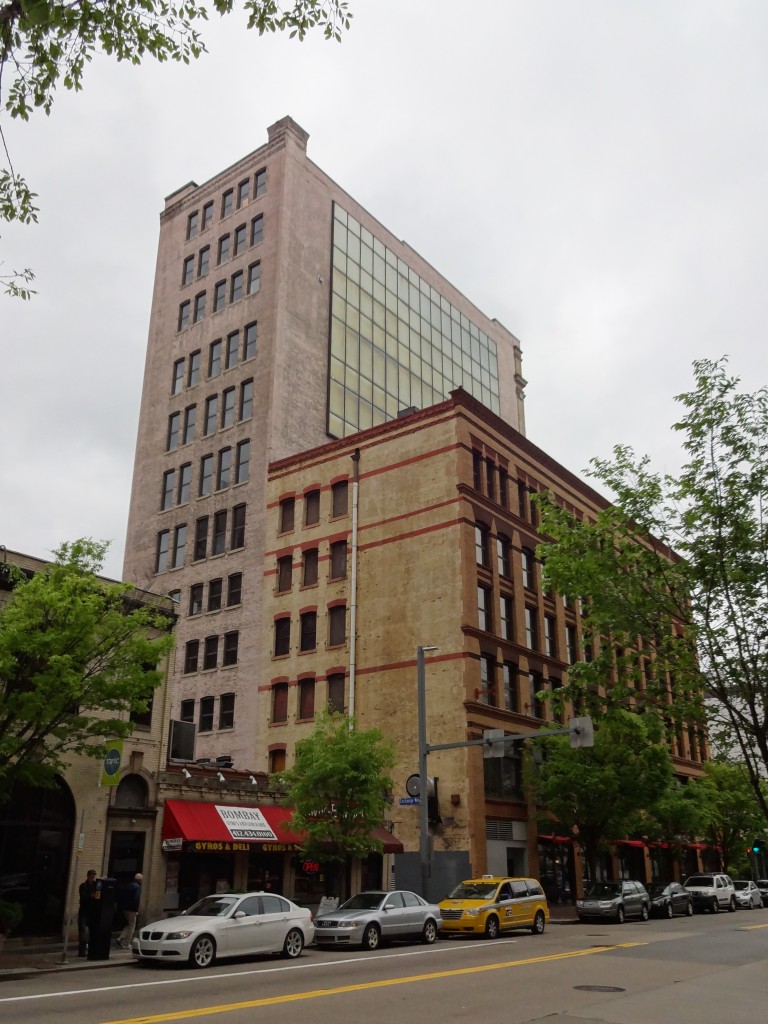 The goal straight ahead!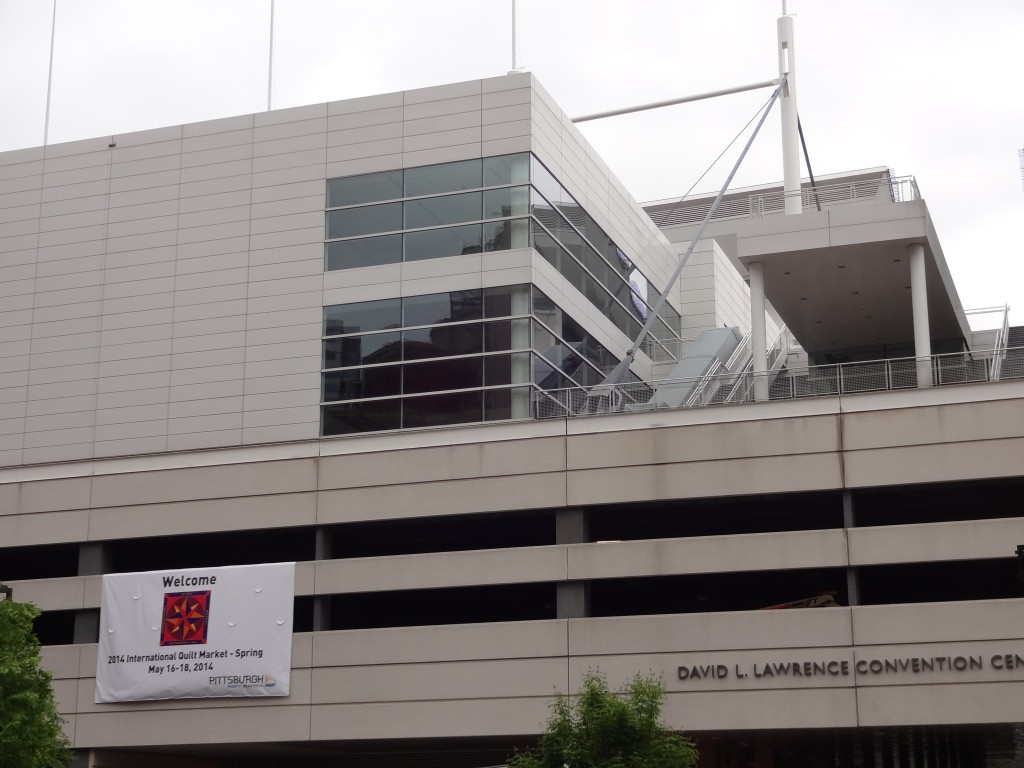 My trusty Anna Griffin purchase (bought at a remarkable discount) from the night before right behind me, time for the market floor…
I started by wandering up and down the aisles. I spied this display at Coats.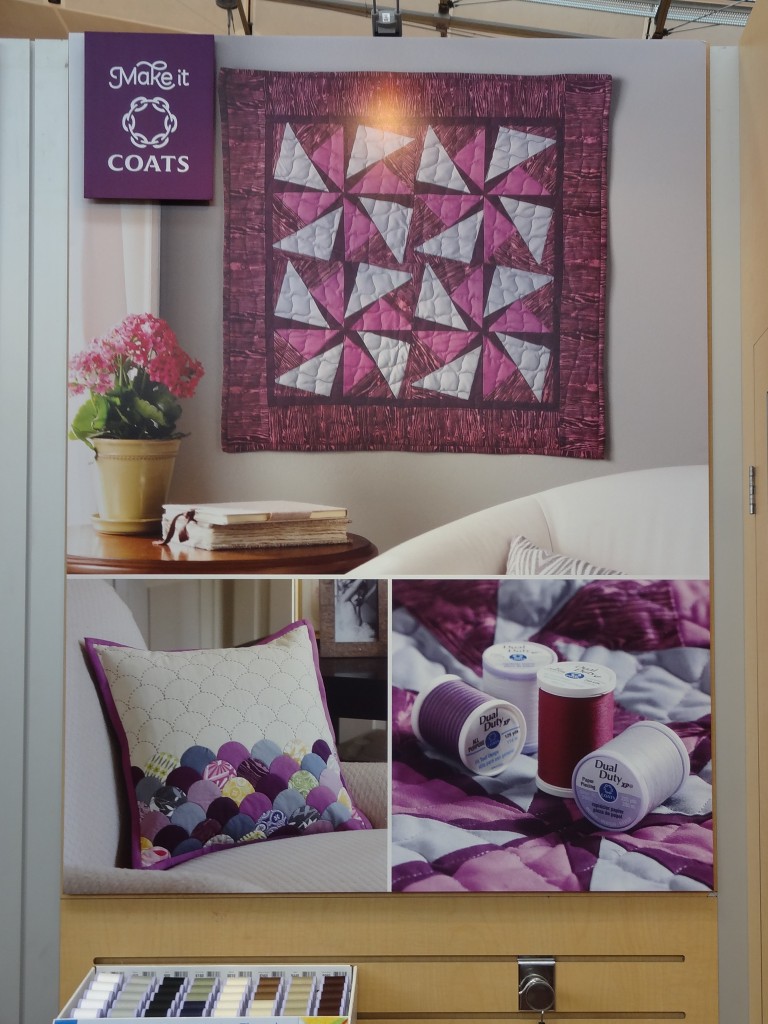 Somebody made a wonderful job of photographing my clamshell pillow.
Book signings abounded. Here Faith and Lee are ready for theirs, fans waiting for them to get started.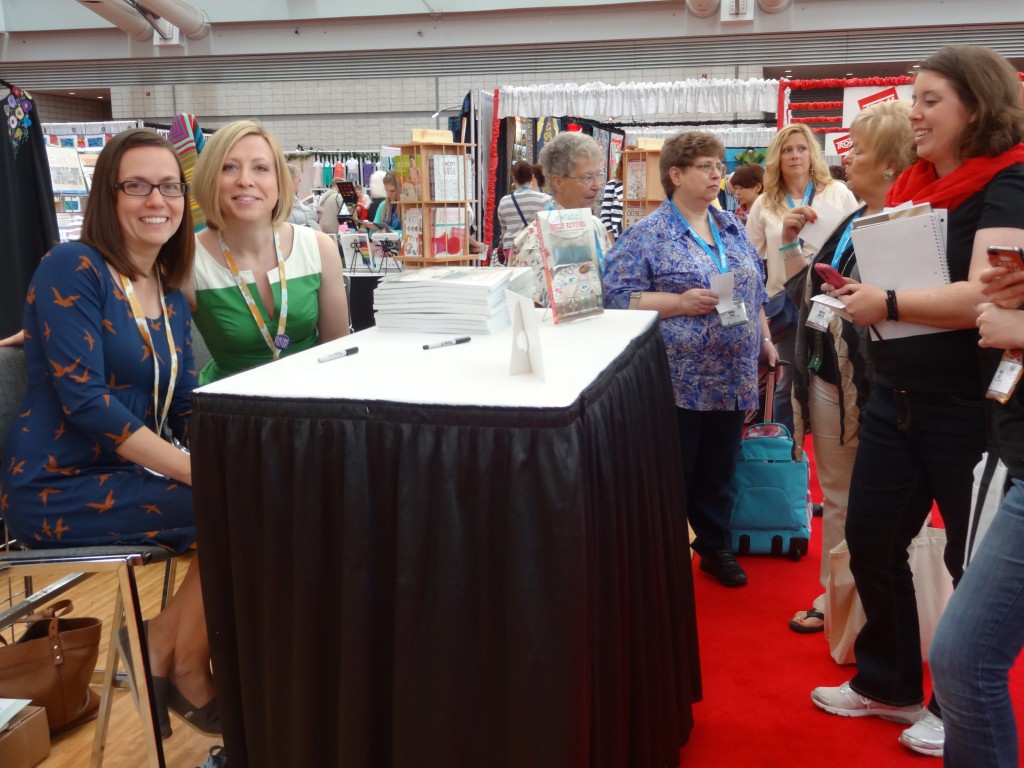 I found my roomie, Maggie, working hard in the Quiltwoman.com booth surround by her template free kaleidoscope quilts.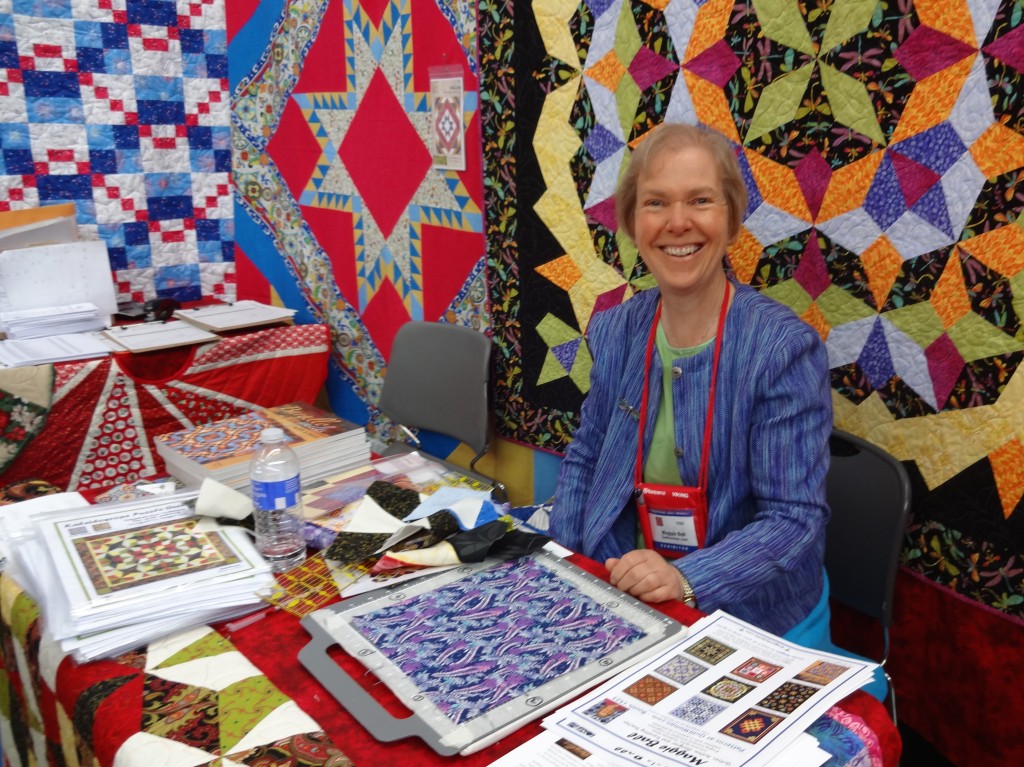 The girls from Art Gallery Fabrics had told me about their yo-yo display in their booth.
On the entrance wall,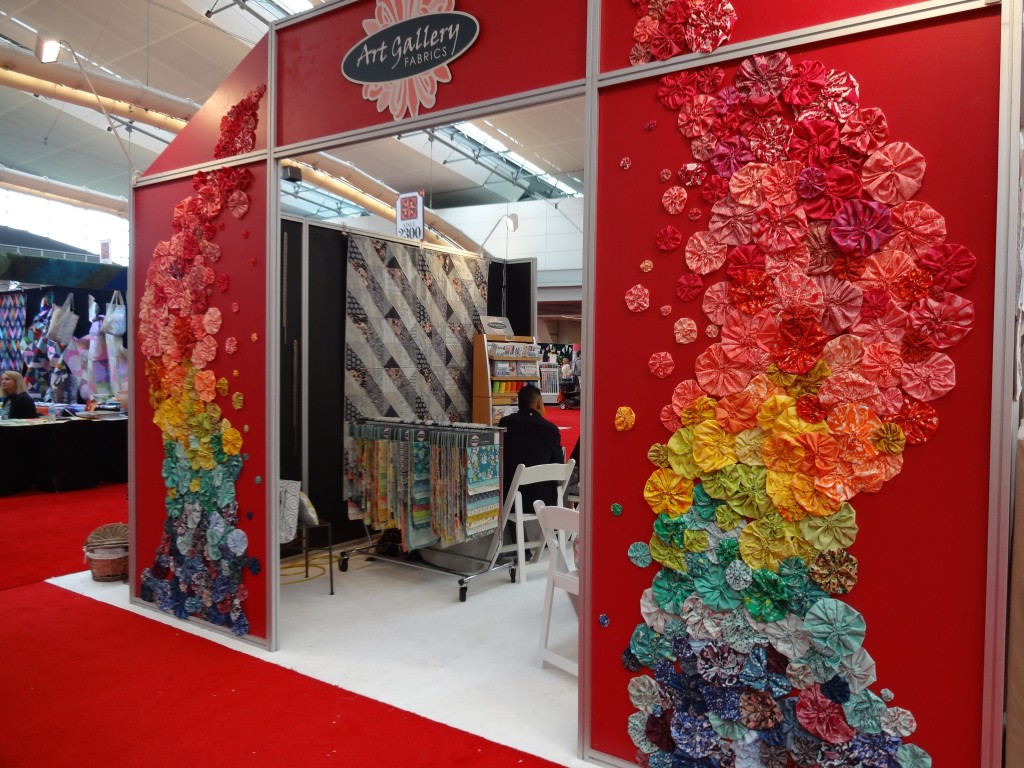 and a close-up,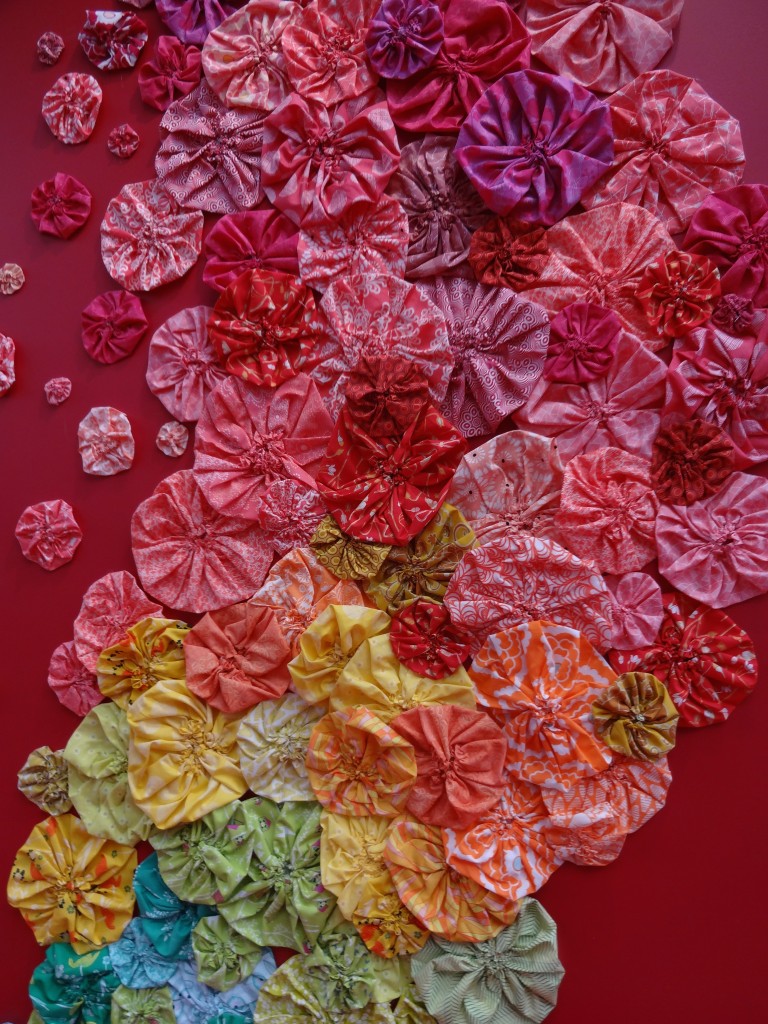 and as a table runner inside.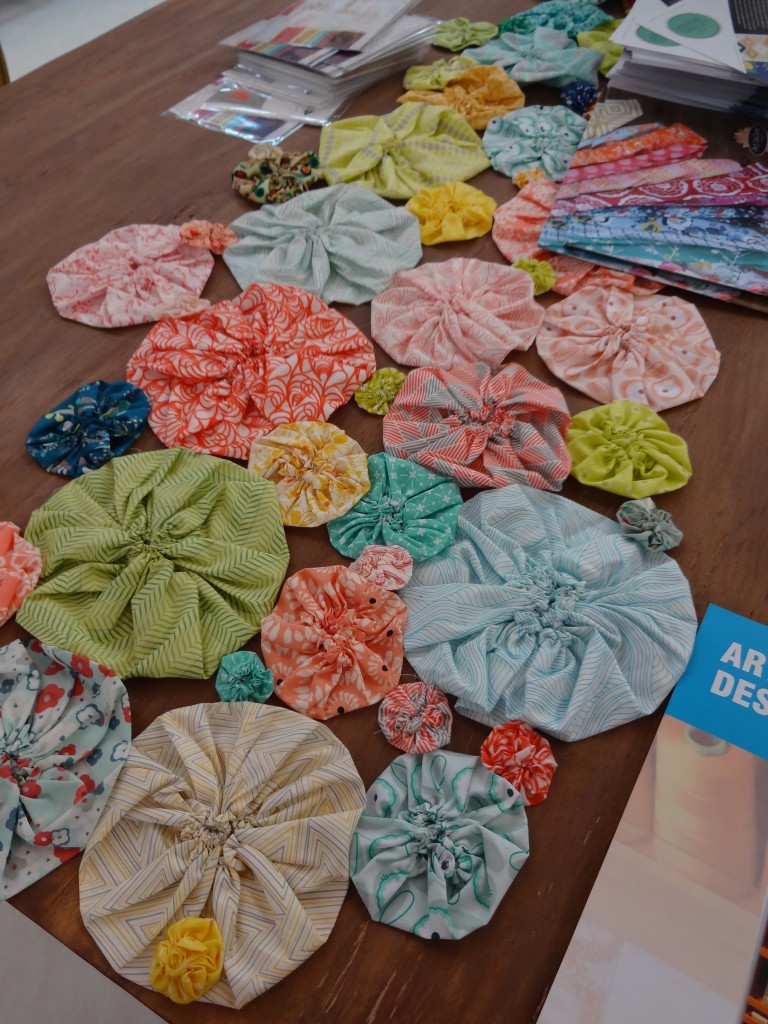 Lots of fabulous yo-yos!!
I lined up for a book from Cotton and Steel and got a pic with the lovely ladies!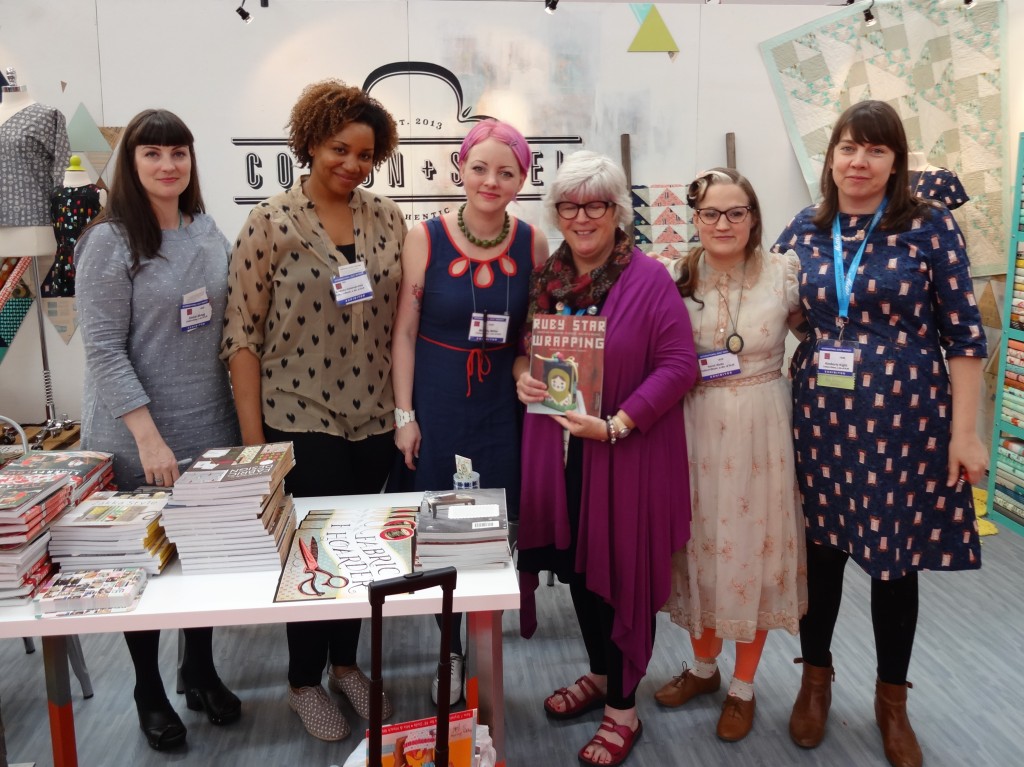 Dinner with Maggie's friends and back to the room, tired but happy!
Here's some of what I had in my bag by the end of the day…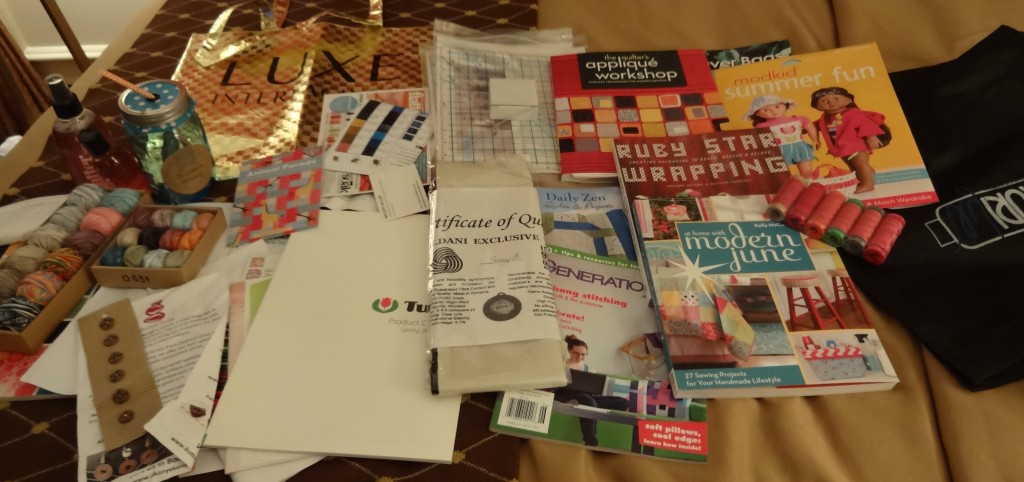 I don't like to pick favorites but I think my favorite book of the day ( I already Have Faith's!!) has to be Carolyn Freidlander's  Savor Each Stitch from Lucky Spool Media. It is very beautiful and full of inspiration. I'm looking forward to sitting down in a quiet moment and taking it all in.
Back to the market floor today. I wonder what delights today will bring?