I have been back in Naperville since Sunday evening but there is something about coming home that always means I get an acute attack of the procrastination bug…
I'm all recovered now so I think it's about time I finished my Tale of Quilt Market.
On Saturday I headed over to the Convention Center and spent my day wandering the aisles. I had got the book signing thing down so I did manage to pick up a few books. Here are Angela Walters, Heather Jones and Heather Grant signing copies of their Essential Guide to Modern Quilt Making, 10 workshops, compiled by Susanne Woods of Lucky Spools. It seems to be a very informative volume, one I am sure I will be recommending as a great reference source.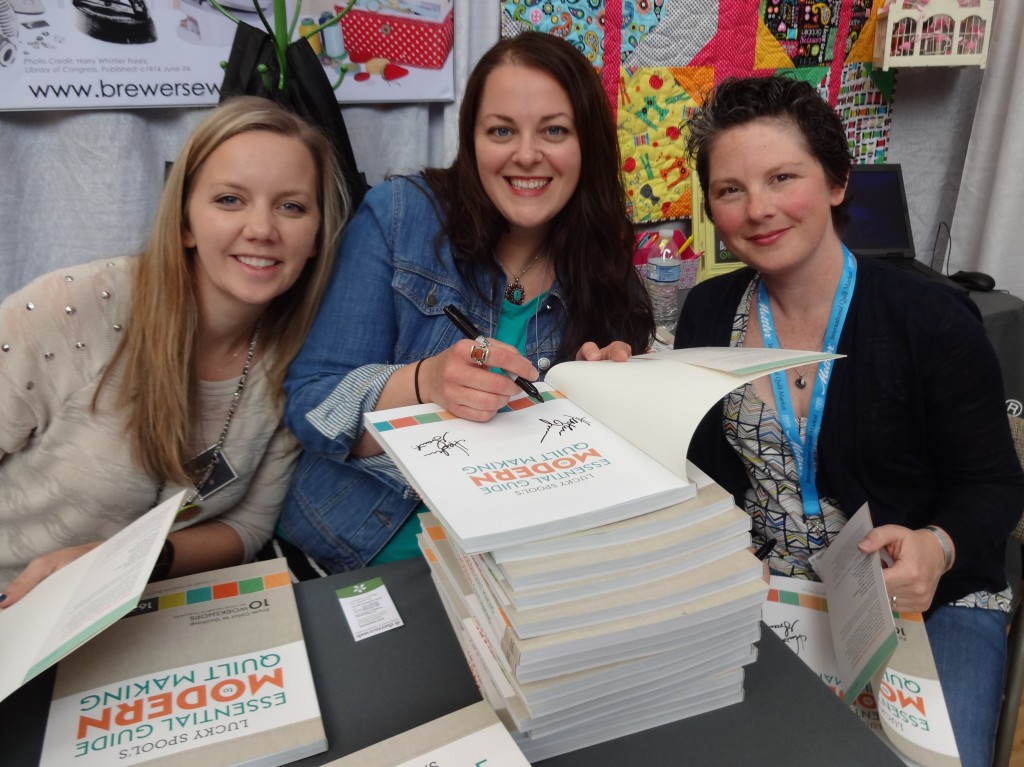 I spent some time watching Melanie Testa at work printing fabric in her booth. Her new line Meadowlark from Windham Fabrics will be available in the fall.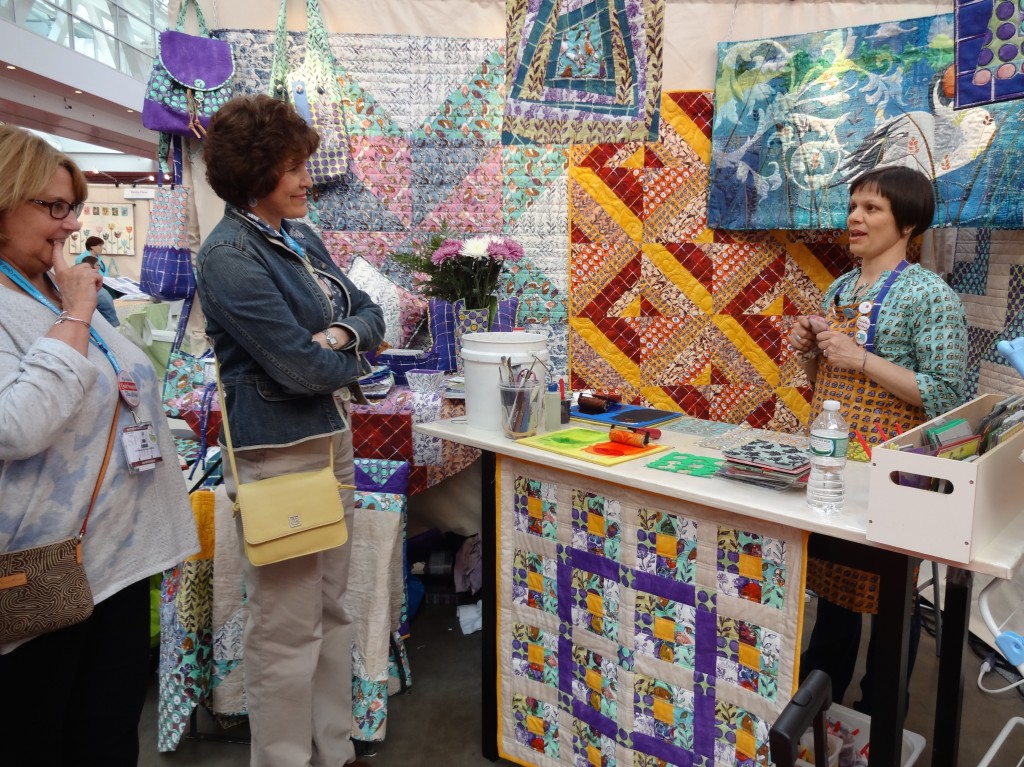 After dinner with the quiltwoman.com team I ran into Megan Dougherty wearing her new t-shirt in the Omni lounge. Cheryl's t-shirt (available from her on Etsy) looked great on her!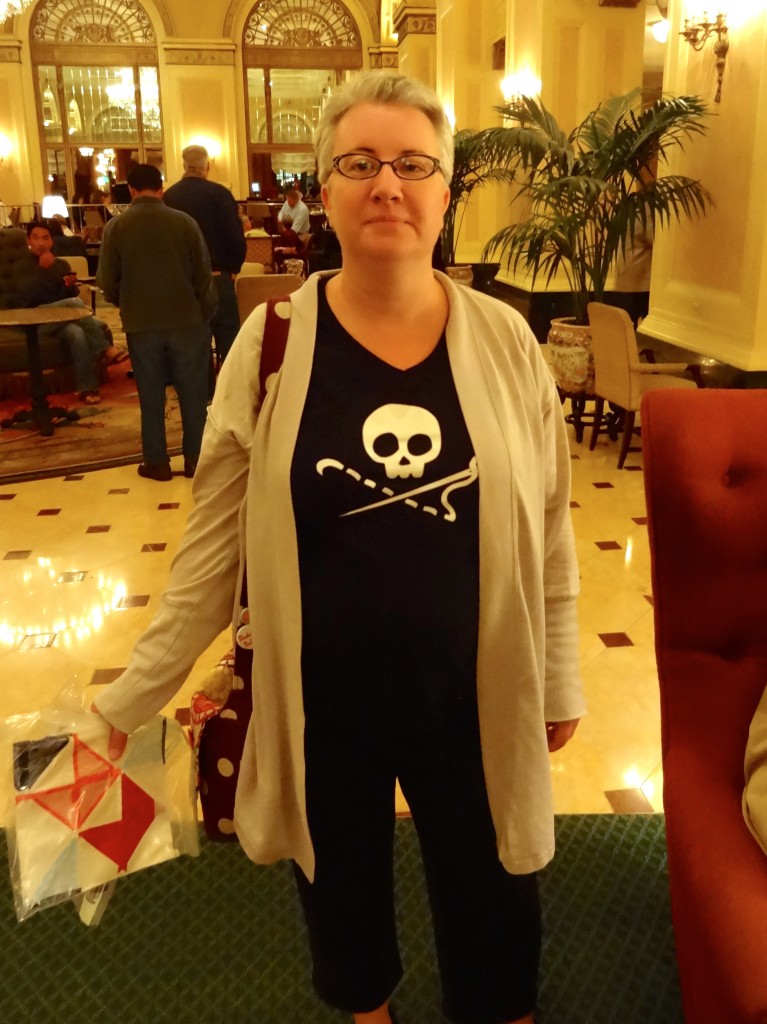 I was in the lounge to meet up with the members of my on-line bee. What a good looking crowd we made even if the waitress wouldn't walk across the marble to serve us…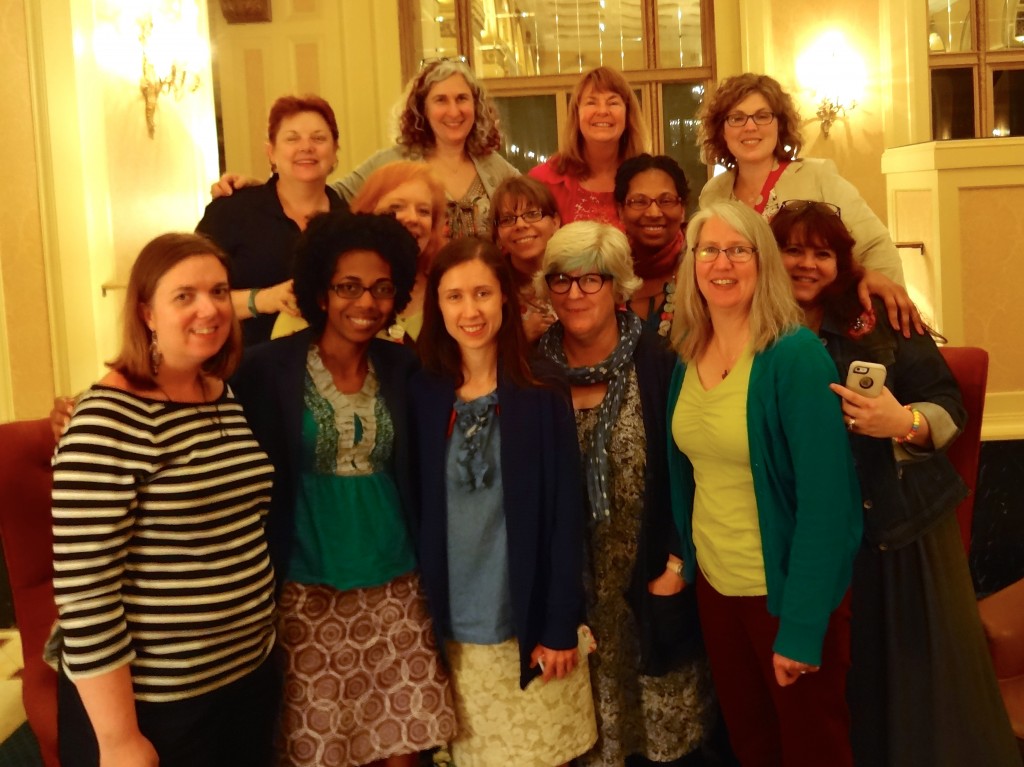 Apparently we were… back row (left to right) Sam Hunter, Michelle Freedman, Vicki Tymczyszyn, Mandy Liens; middle row Tracey Mooney, Teresa Coates, Ebony Love and Maddie Kertay ; front row: Rhonda, Jemellia Hilfger, Carolyn Friedlander, me,  Lynn Harris. (You could spend a lot of time checking out all those links!)
Back in my room I took an obligatory pic of the books I came home with…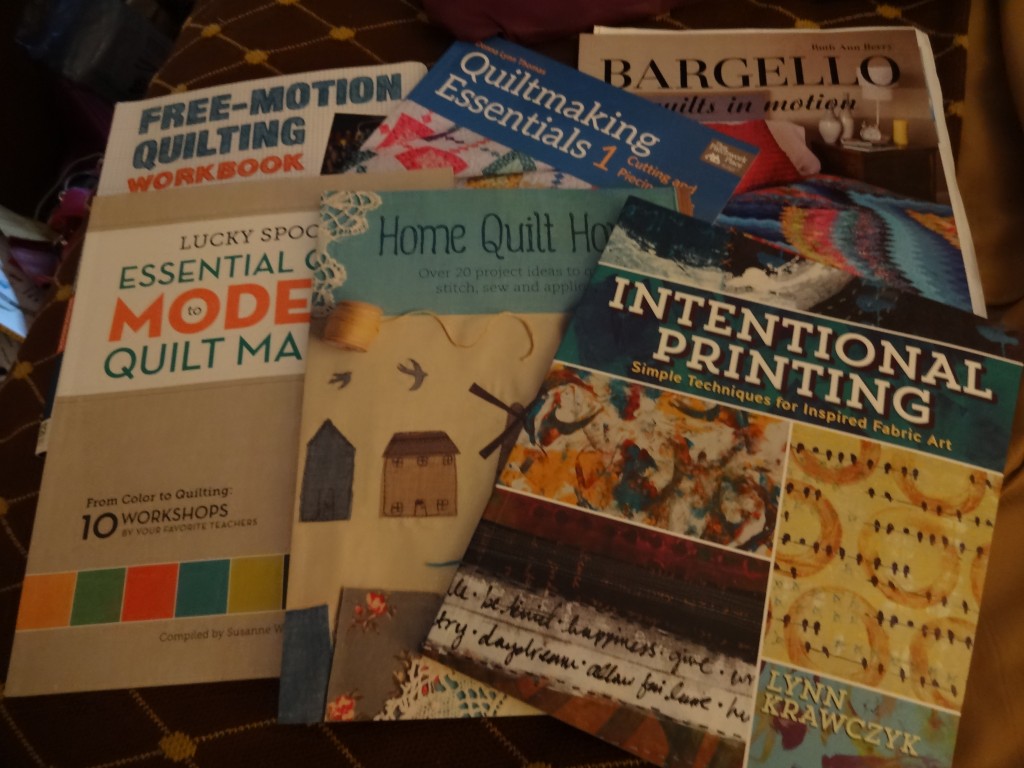 There is a lot of reading in my future.
Sunday dawned bright and sunny. After packing up my stuff and checking out I walked the 5 blocks back to the Convention Center. What a difference a few days make! I like this photo of the reflections in the Westin windows.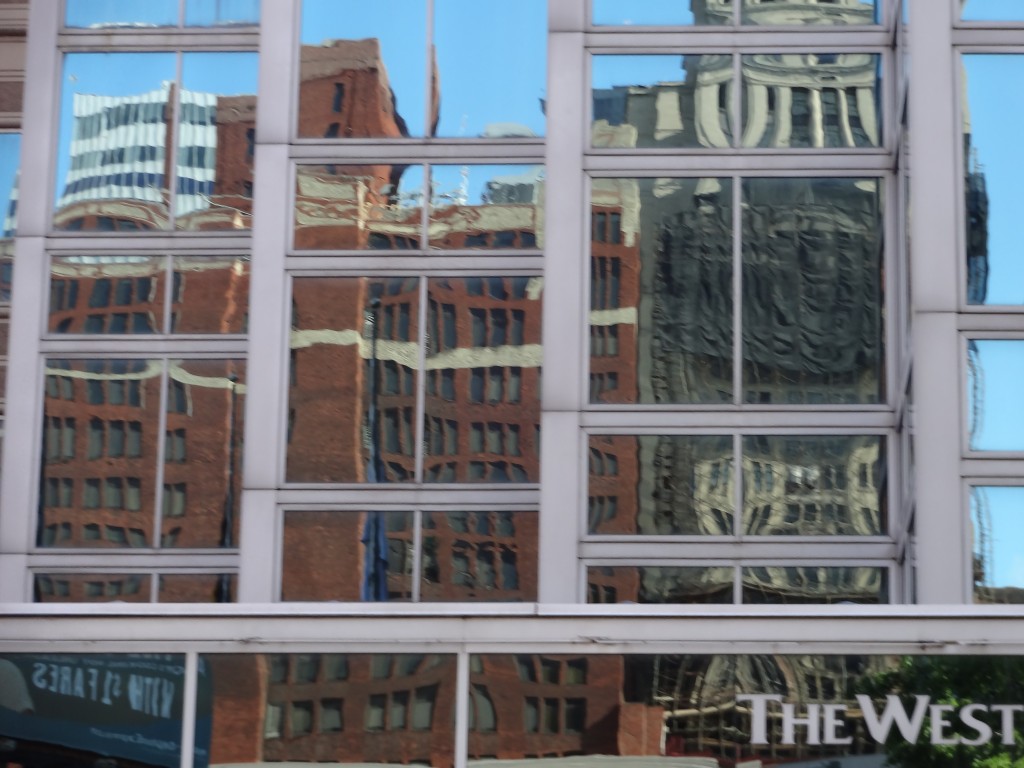 The show floor was a lot quieter. I was able to get a picture taken in the Coats booth holding my pillow in front of the "official" photograph of the pillow… Even my hair matched.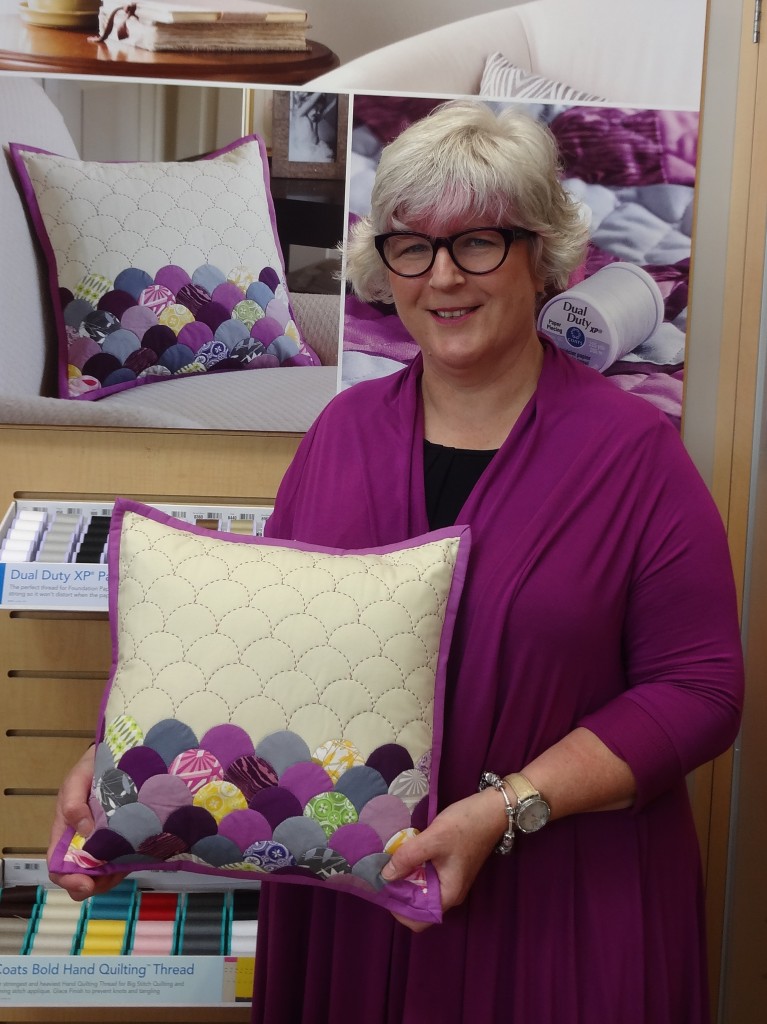 I did a little browsing and a little shopping and then a little snoozing in the very comfy sofa in the lounge area thoughtfully provided by Quilts Inc.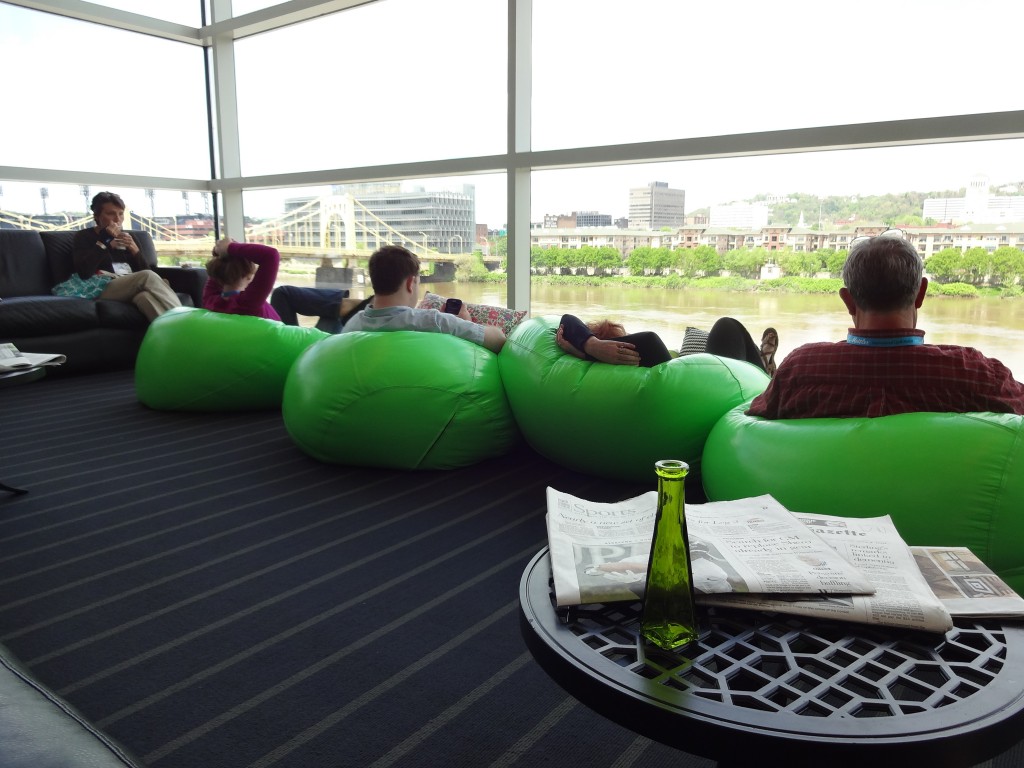 And then it was time to find Ute and Valerie and the car! We collected my bags from Bill back at the hotel,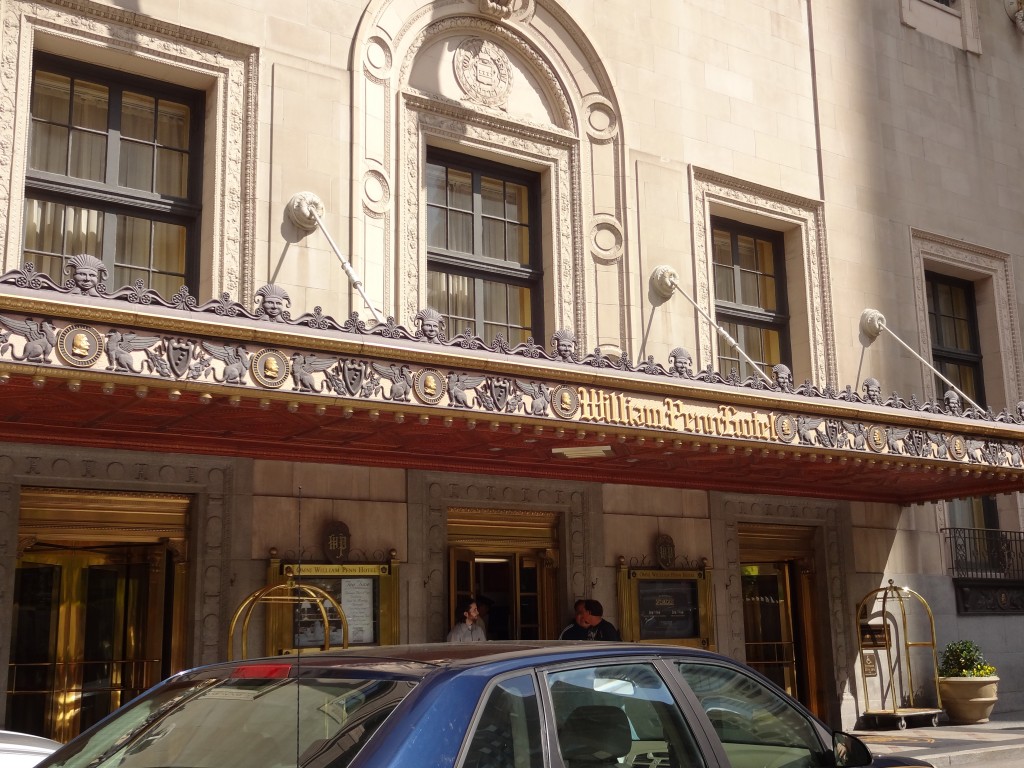 returned to the Convention center for a few forgotten parcels (not mine)… crossed the river one last time and headed homewards.
I am SO glad I finally made it to Market. I feel like I learnt a whole lot about the quilting world, me and my place in it. I have some very exciting projects to focus on. I will be enjoying one busy summer…