Well, life got ridiculously busy after my last post. I've never had eleven days go by so quickly…
Now I'm home and it's time to catch up.
I went back on the show floor on Sunday and managed to take some pictures. There really is no rhyme or reason to them but here goes!
The Loch Ness monster was swimming through Tula Pink's booth and there were unicorns so I stopped to take a photo.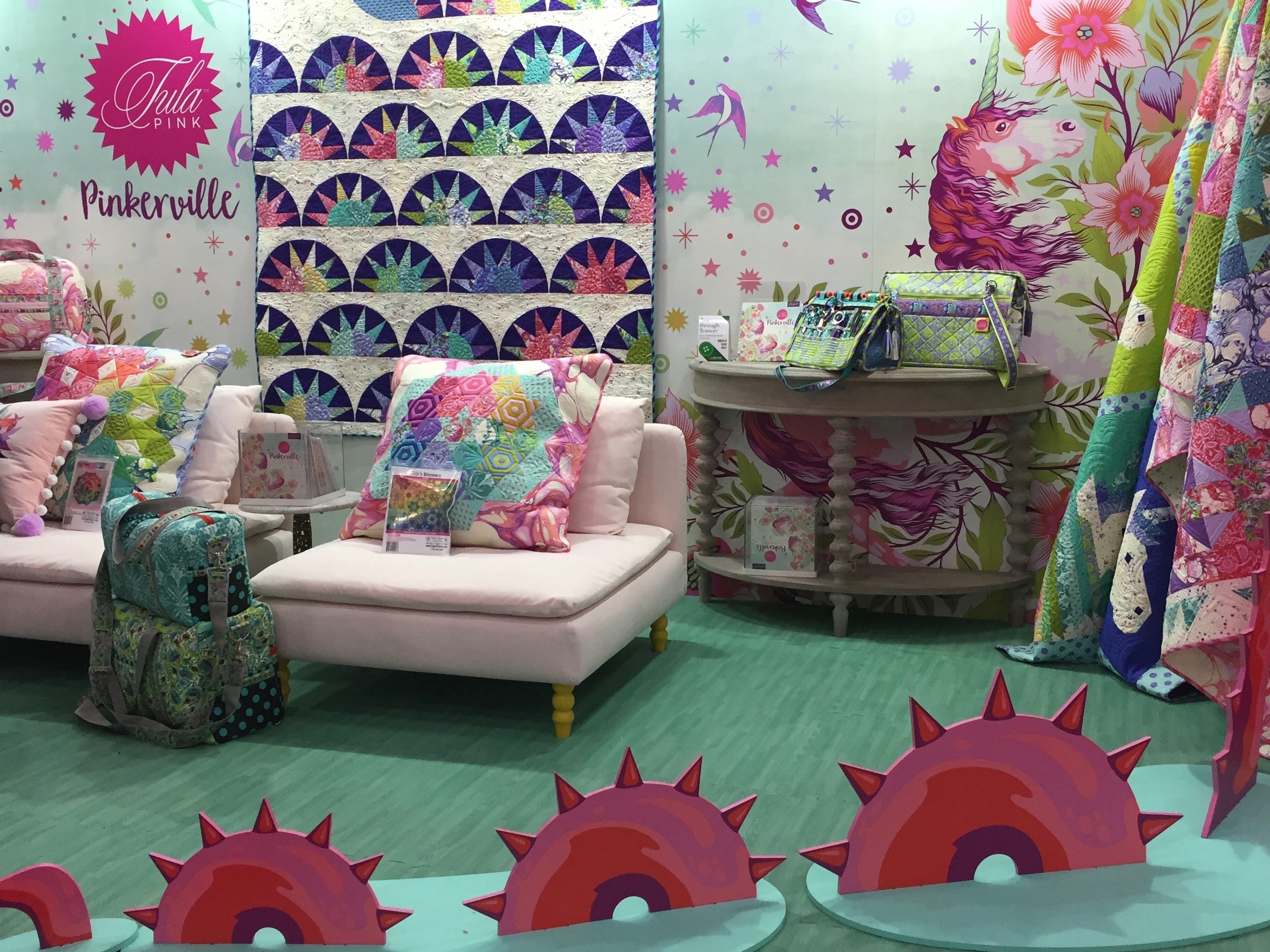 I liked the rainbow of color along the walls of the Art Gallery booth… that's my featured image today.
The color wall at Michael Miller caught my eye,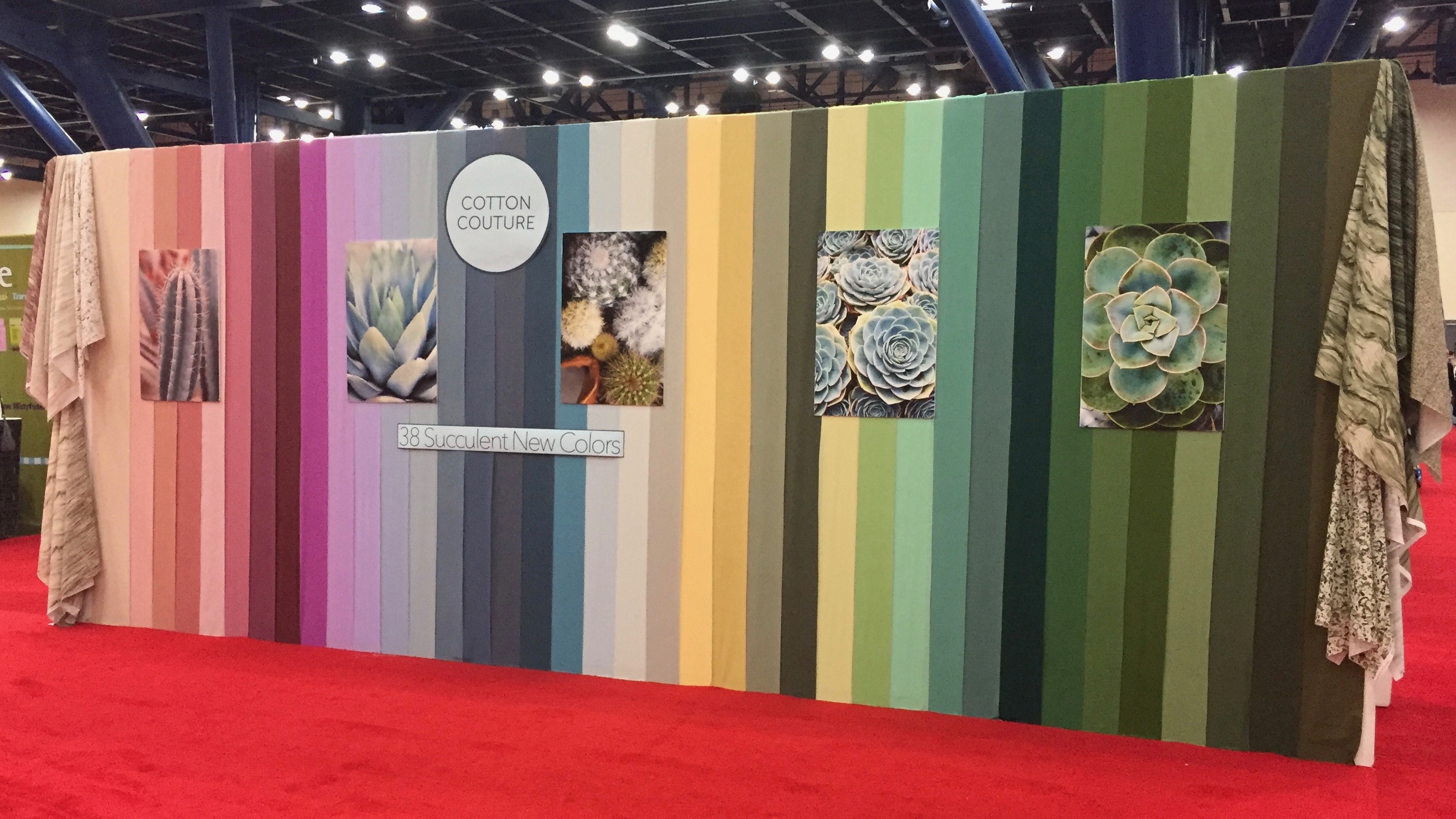 and Denise Burkitt's amazing new fabrics demanded several pictures! Denise is so nice, we talked for a while and even took a picture together 🙂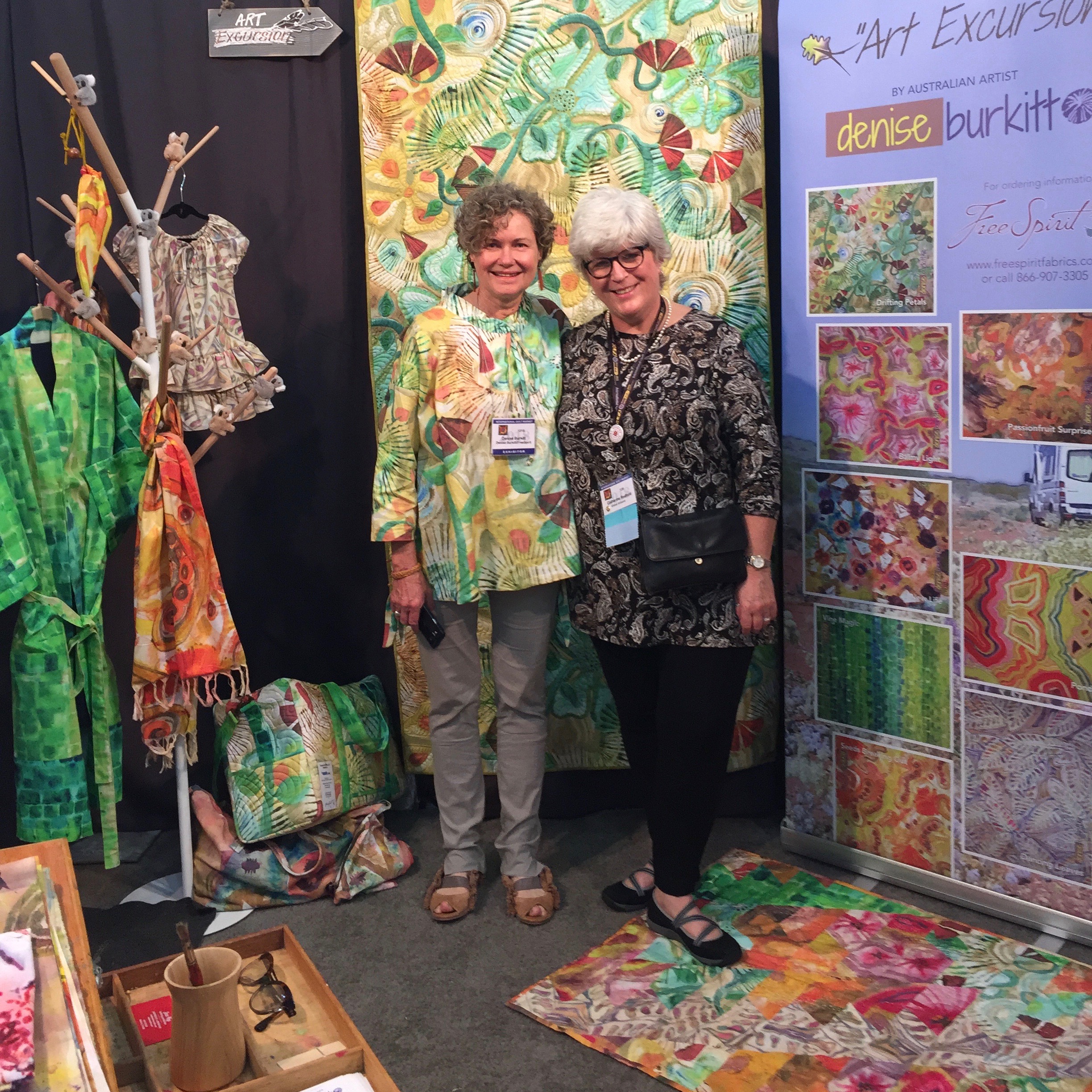 Jill and Barbara from the education department were scooting around…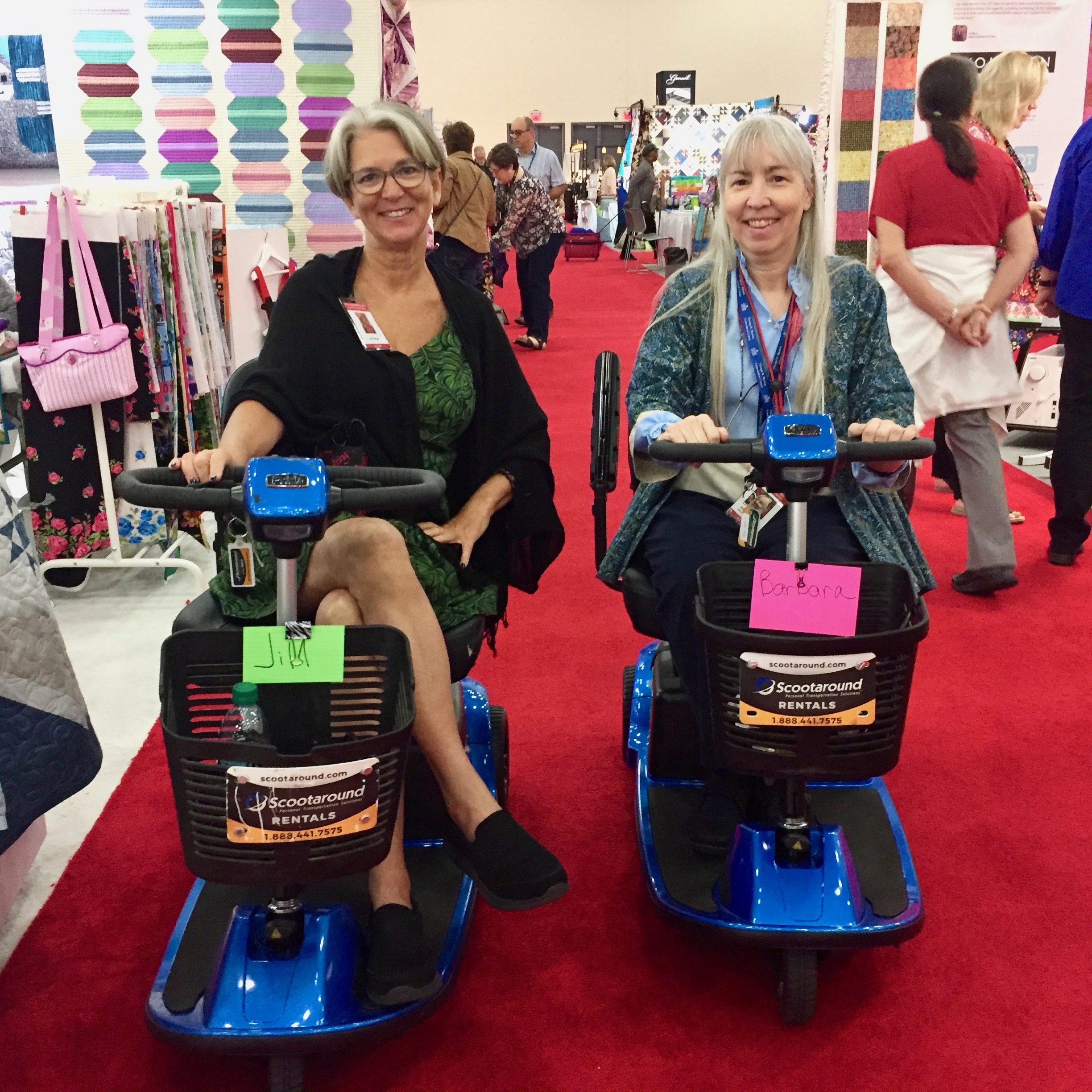 I knew I wasn't going to get a whole lot of time to look at quilts once classes started on Monday so I spent a few hours in the exhibition area. Prize winners hadn't been announced so no ribbons had been added yet.
This is Fair and Square by Rachaeldaisy Daisy of Australia, entered in the Alternative Techniques category. The large scale yo-yos attracted my attention. (It took second place in the category on Tuesday night.)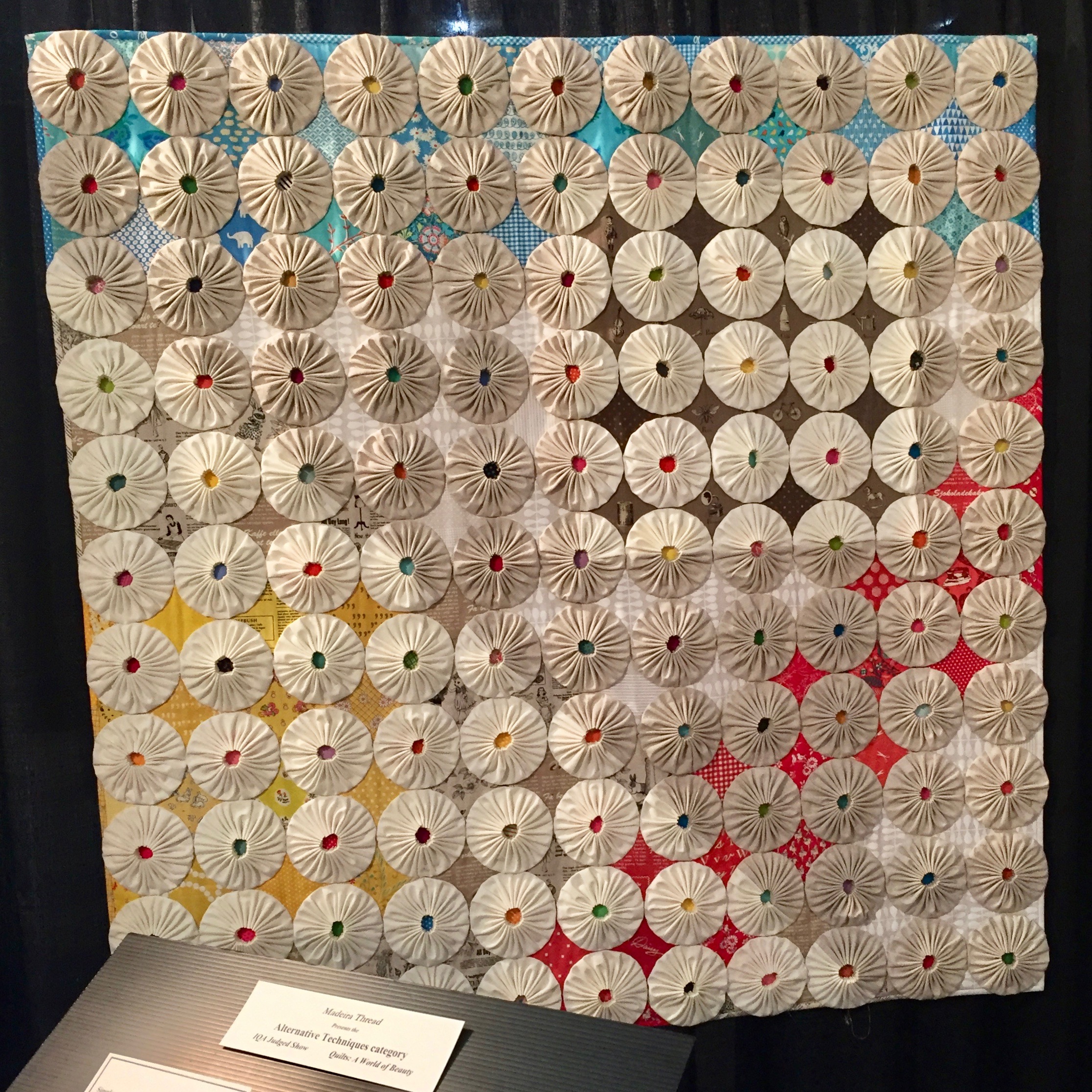 Here's Eternal Beauty from Sherry Reynolds. I had seen it at Road to California in January.  (It took Best of Show and was promoted to the front row at the award ceremony!)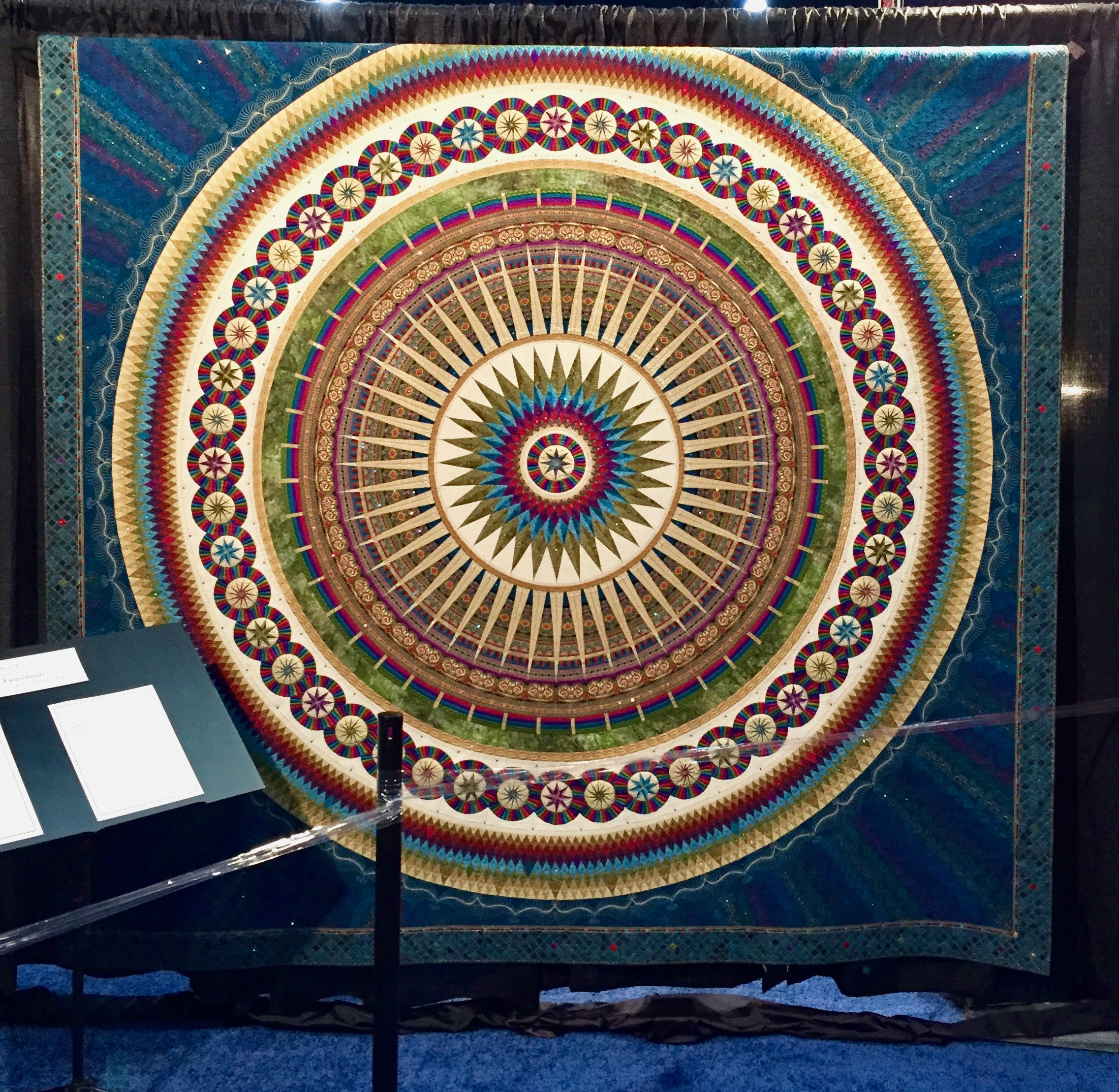 Here's A Bright Idea from Lynn Czaban of Oregon. (Third Place, People, Portraits and Figures)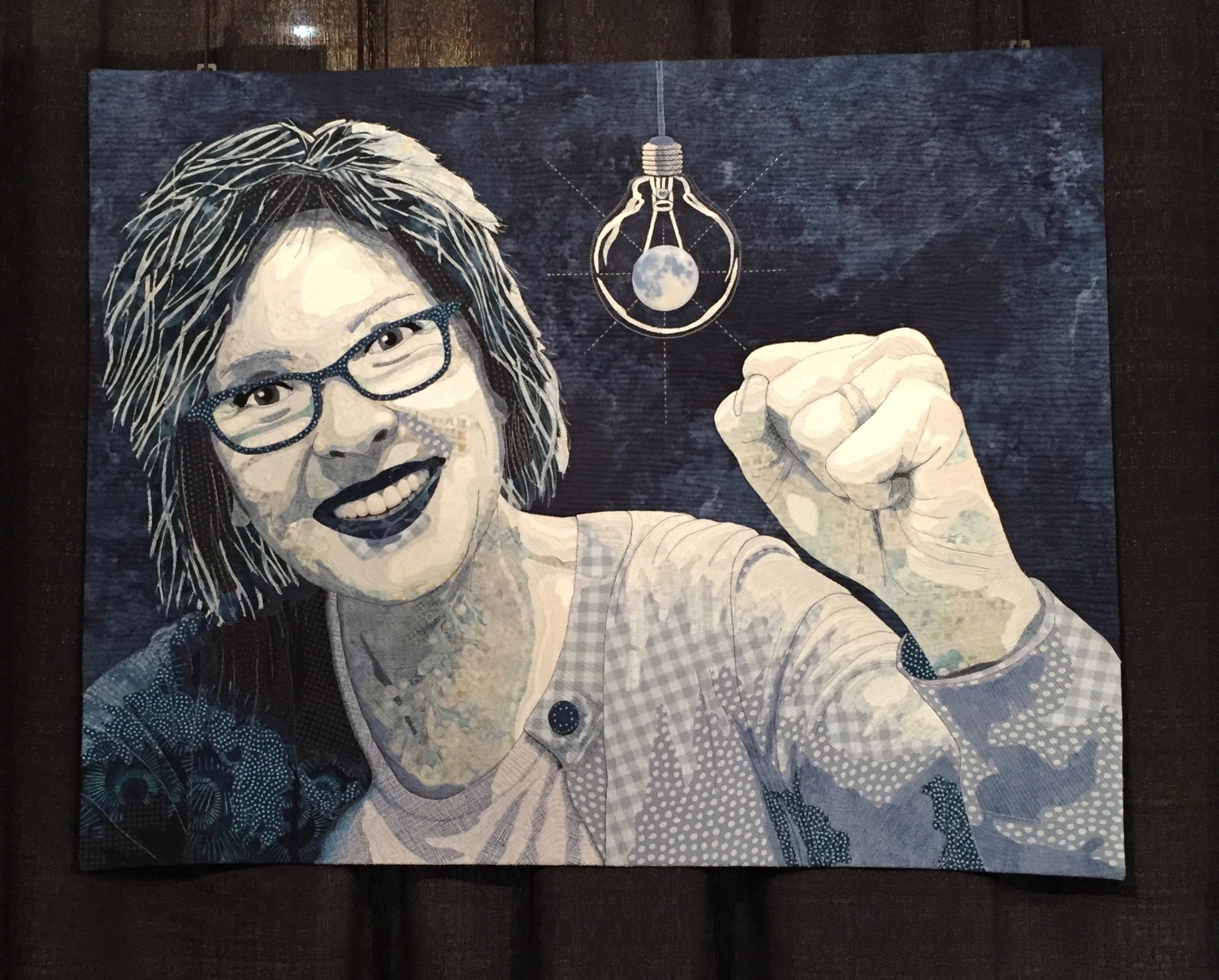 Blue Anenome by Andrea Brokenshire from Texas was beautiful. (It took the Superior Threads Master Award for Thread Artistry.)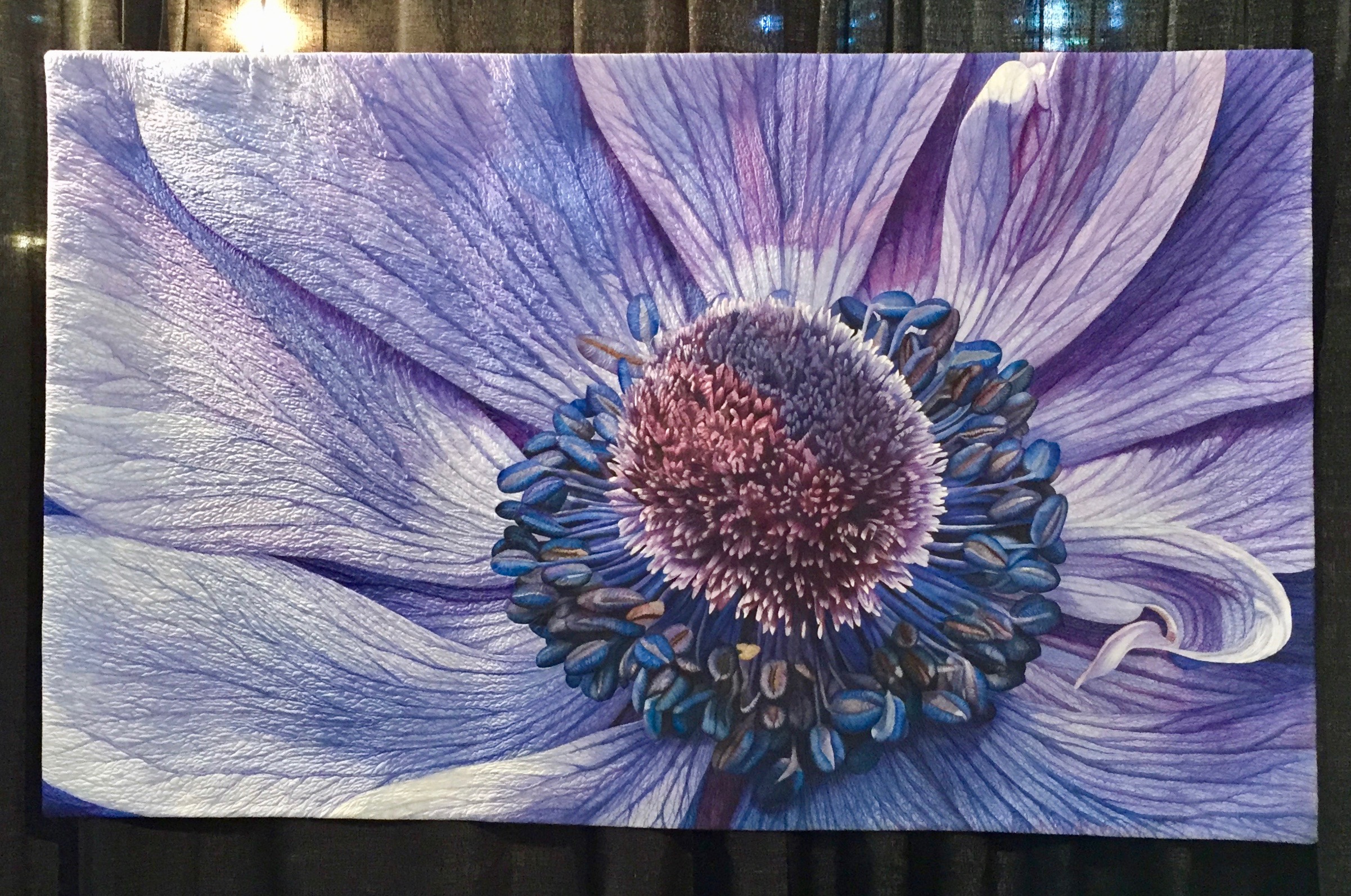 I needed a photograph of Jane Sassaman's Spring Trio, (Second place Naturescape),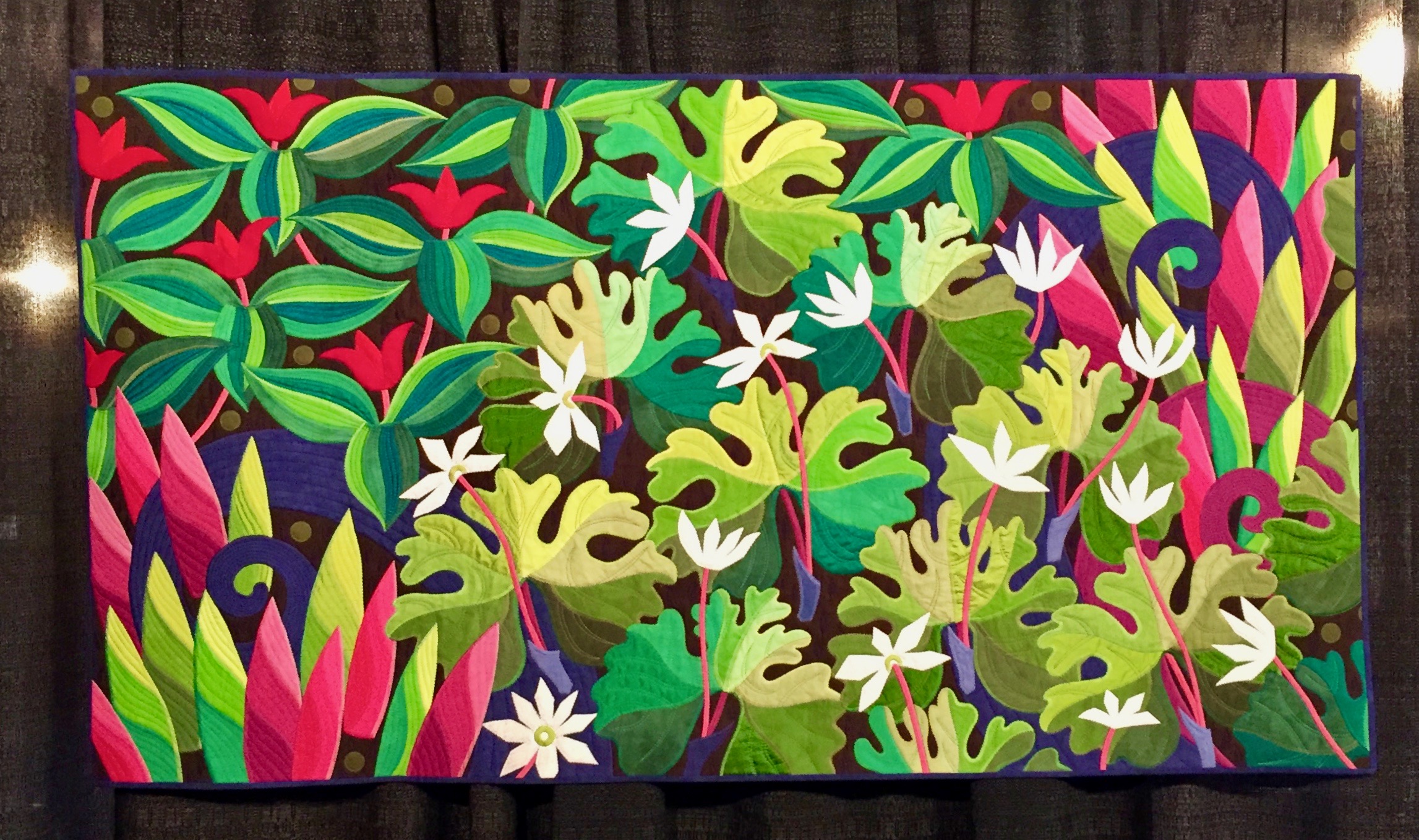 and I had to stop by Winter Squash by Maren Johnston of Santa Barbara (Honorable Mention, Abstract)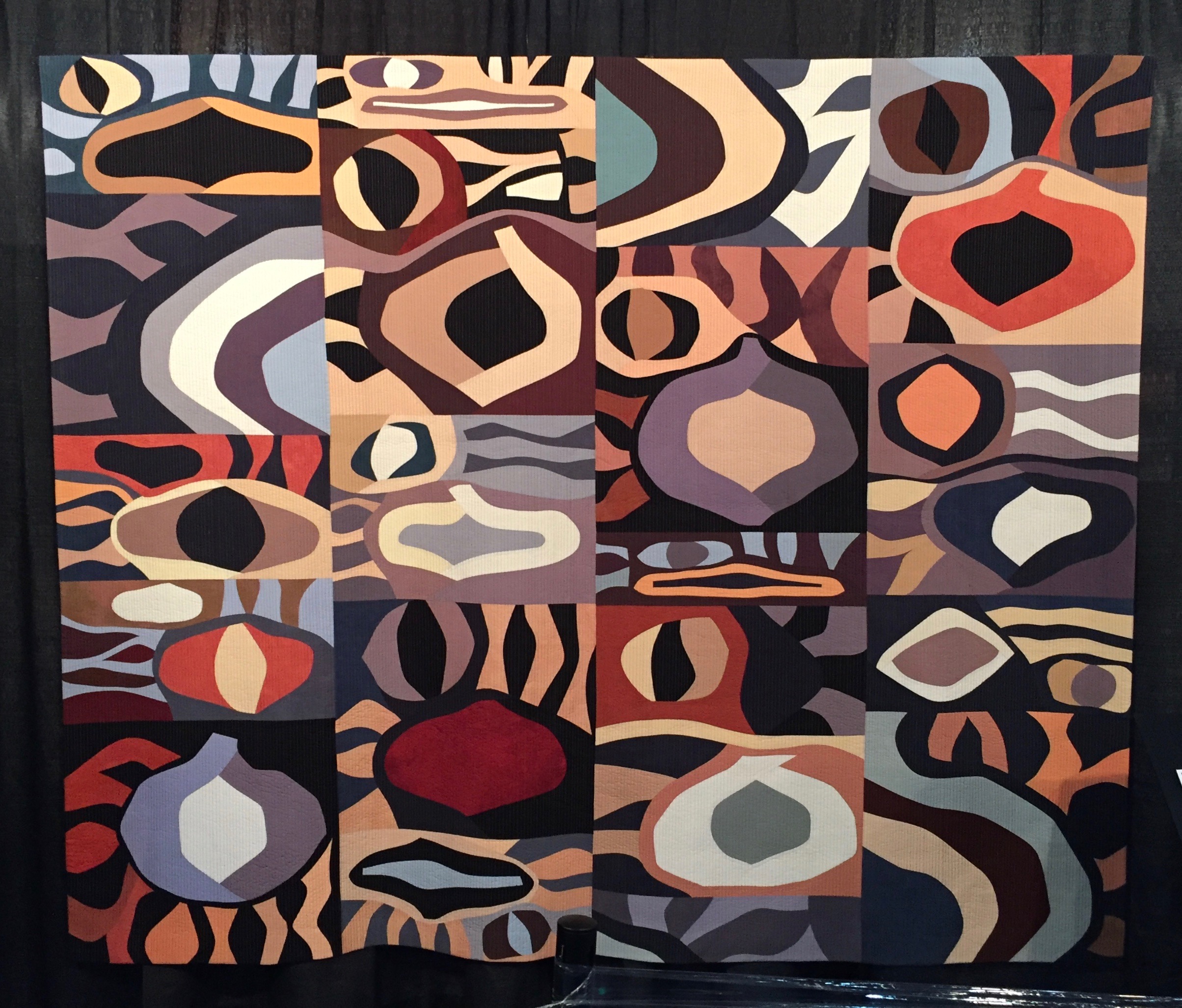 Certainly an eclectic selection?
I made sure to go up and down all the World of Beauty entries before I wondered through some of the other quilts in the special exhibits.
These quilts were in the Power of Women exhibit…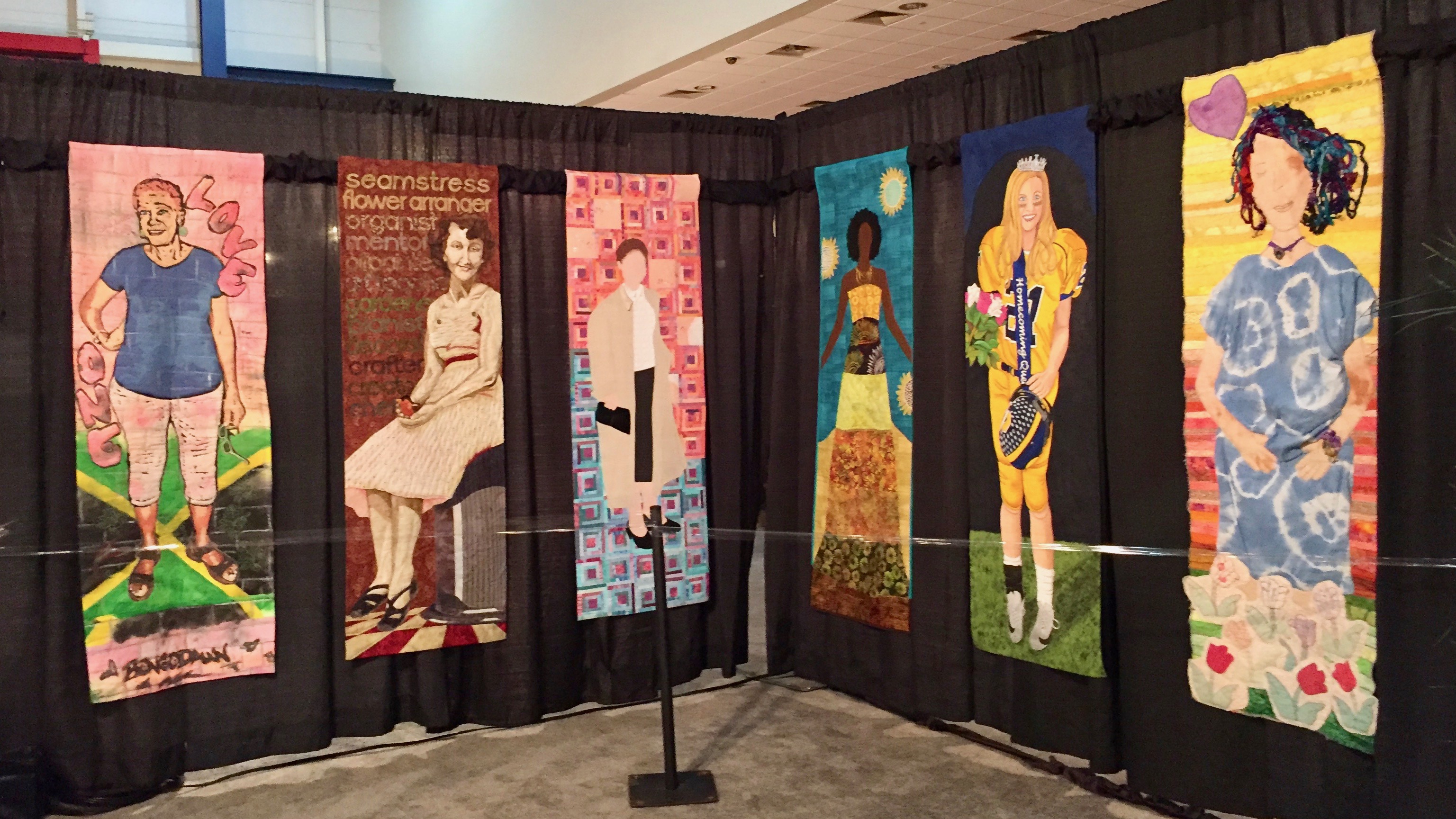 and these two were in the International Miniature Quilt Exchange.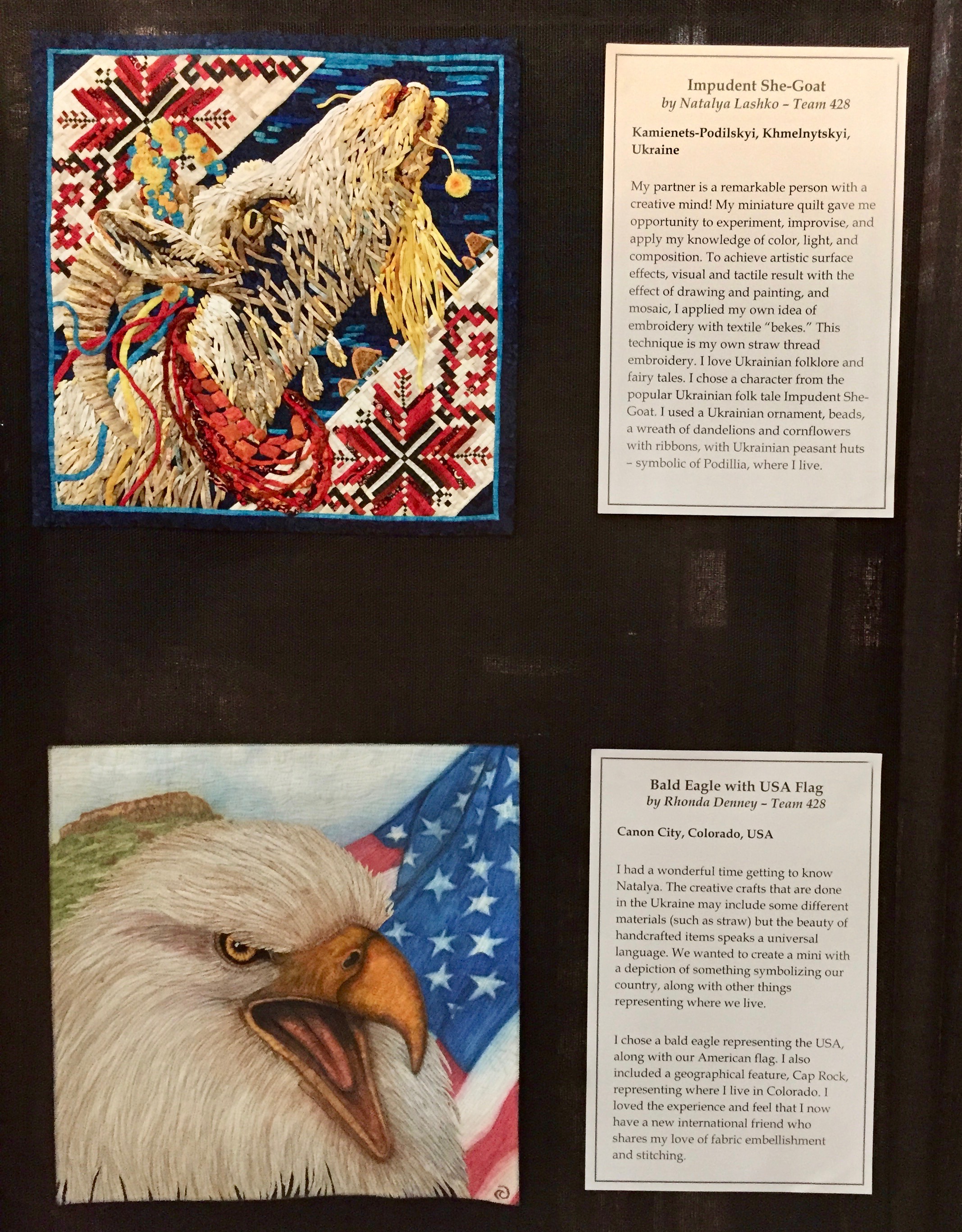 I took in as many quilts as I could before I had to admit defeat and go back to my room.
I still had some preparation to do for my classes. I like to have my bags packed each evening for the next day so that I don't have to wake up worrying about them 🙂
Like I said, it was the busiest Market/Festival I've ever done. I've been trying to get sorted since I got home. Tomorrow we are off on another grandchildren visit before Thanksgiving. I'm going to try and post some pictures of my classes/lectures/Open Studios over the weekend. We'll see how I do?