Sheila and Andy were at Ontario airport to pick me up Wednesday evening and whisked me off to their home.  I had a good night's sleep before we had to be over at the Nellie Weaver Hall at the George Ingall's Equestrian Center in Norco for set up day at the Inland Empire Quilters Guild Quilt Show.
Construction was under way at eight AM…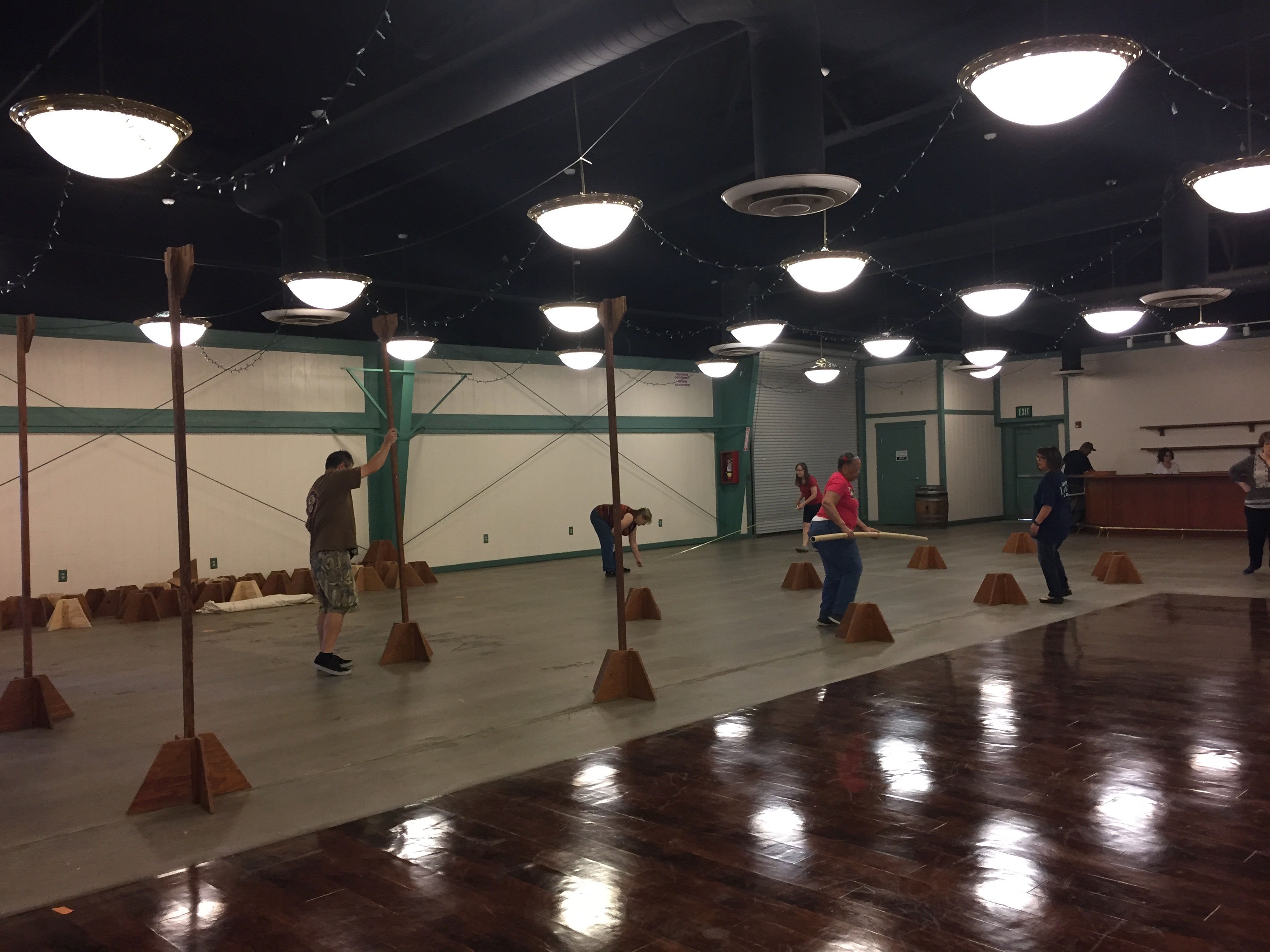 It continued…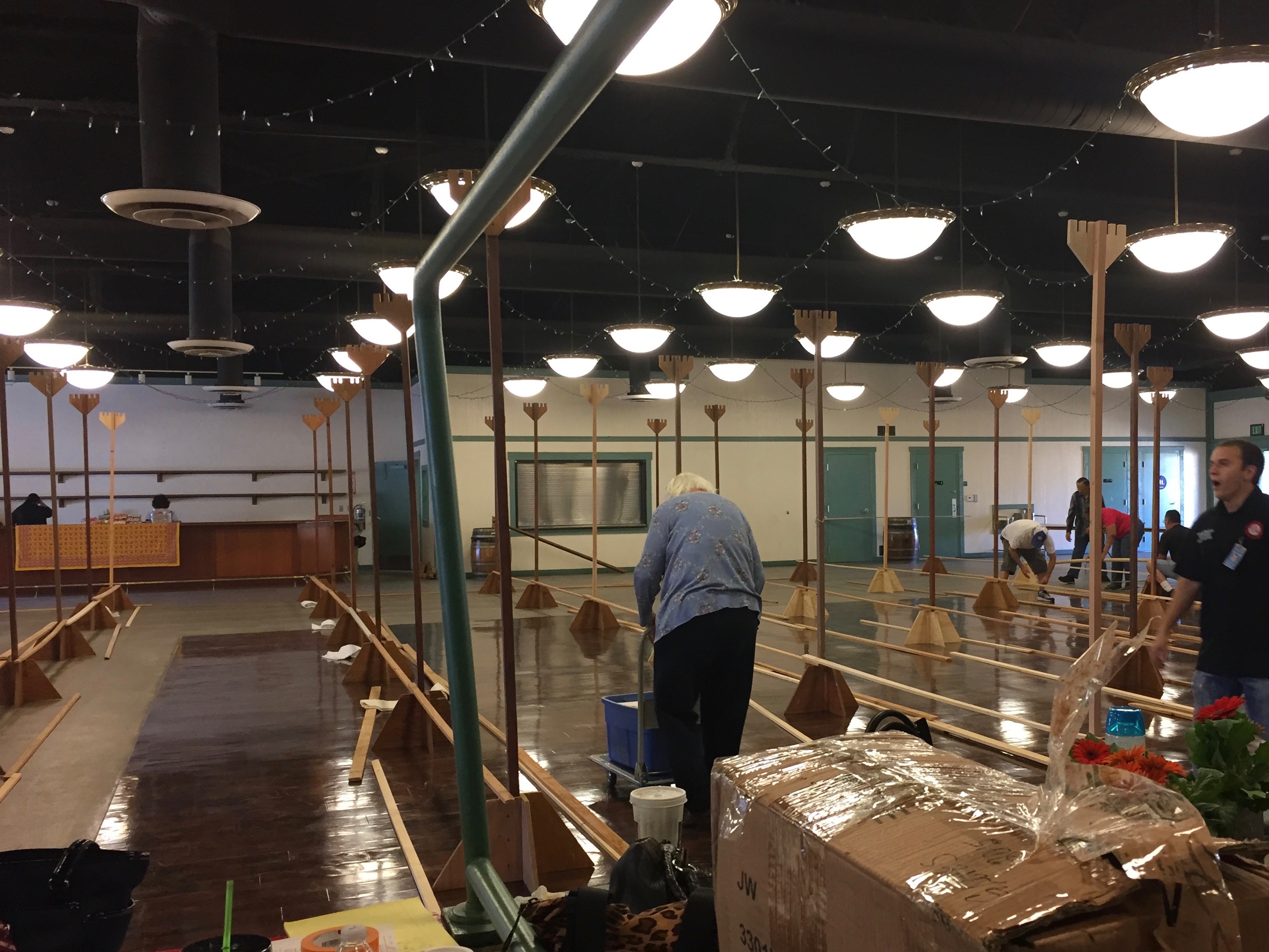 until, as if by magic there appeared a veritable sea of quilt racks!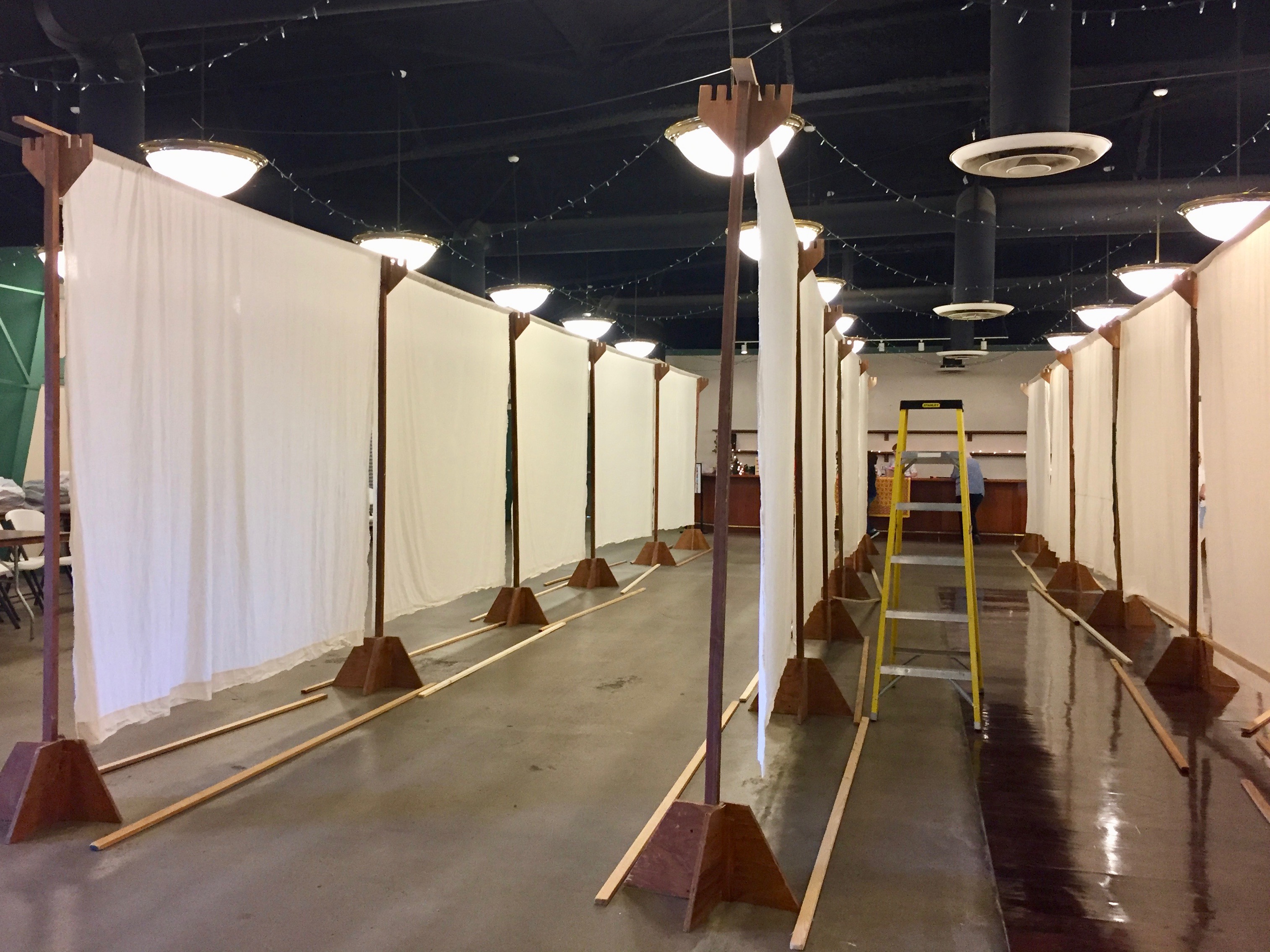 And then the quilts started to appear…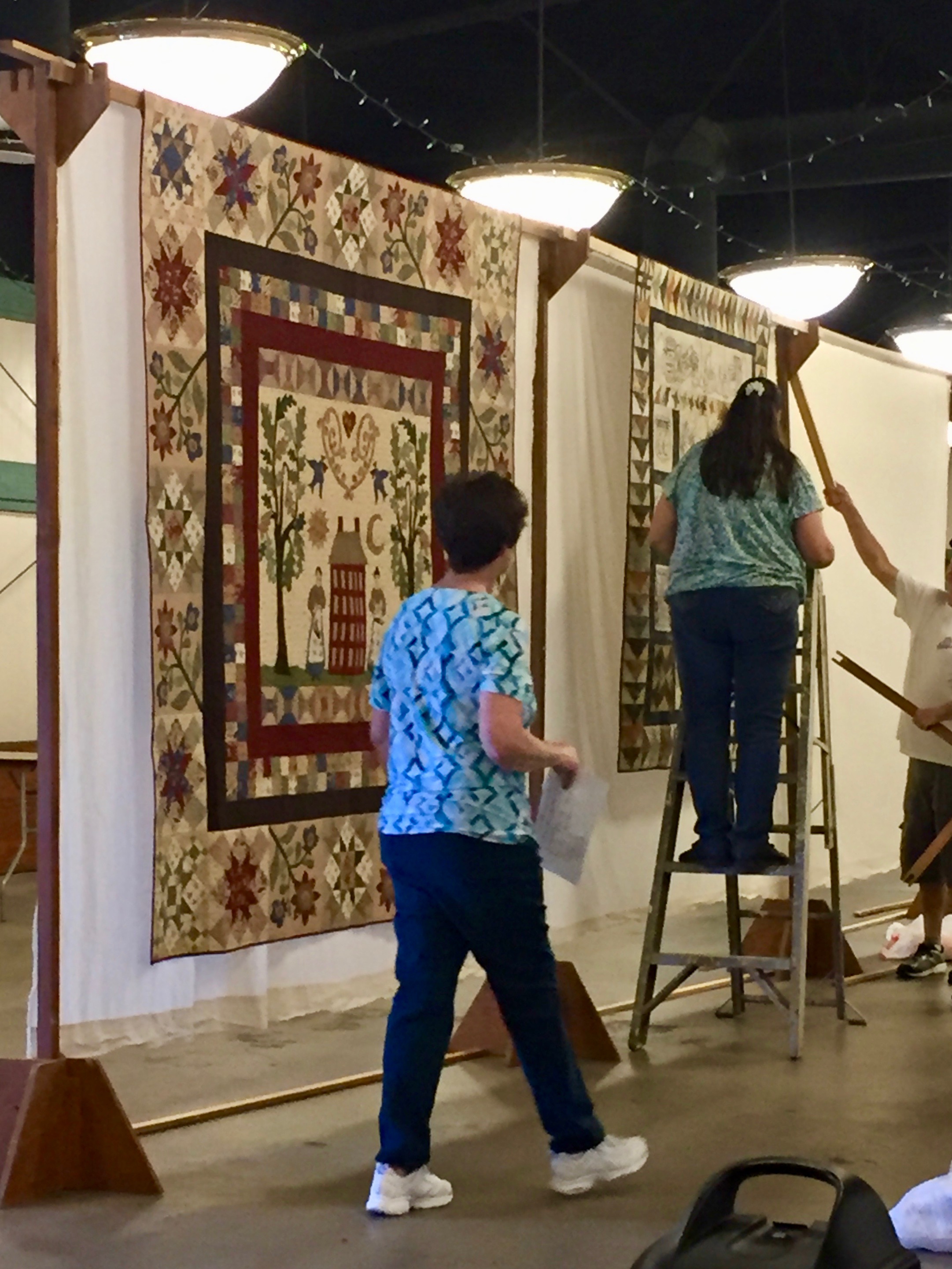 Meanwhile,
I needed to take a look outside. I'd heard rumors that the sun was shining?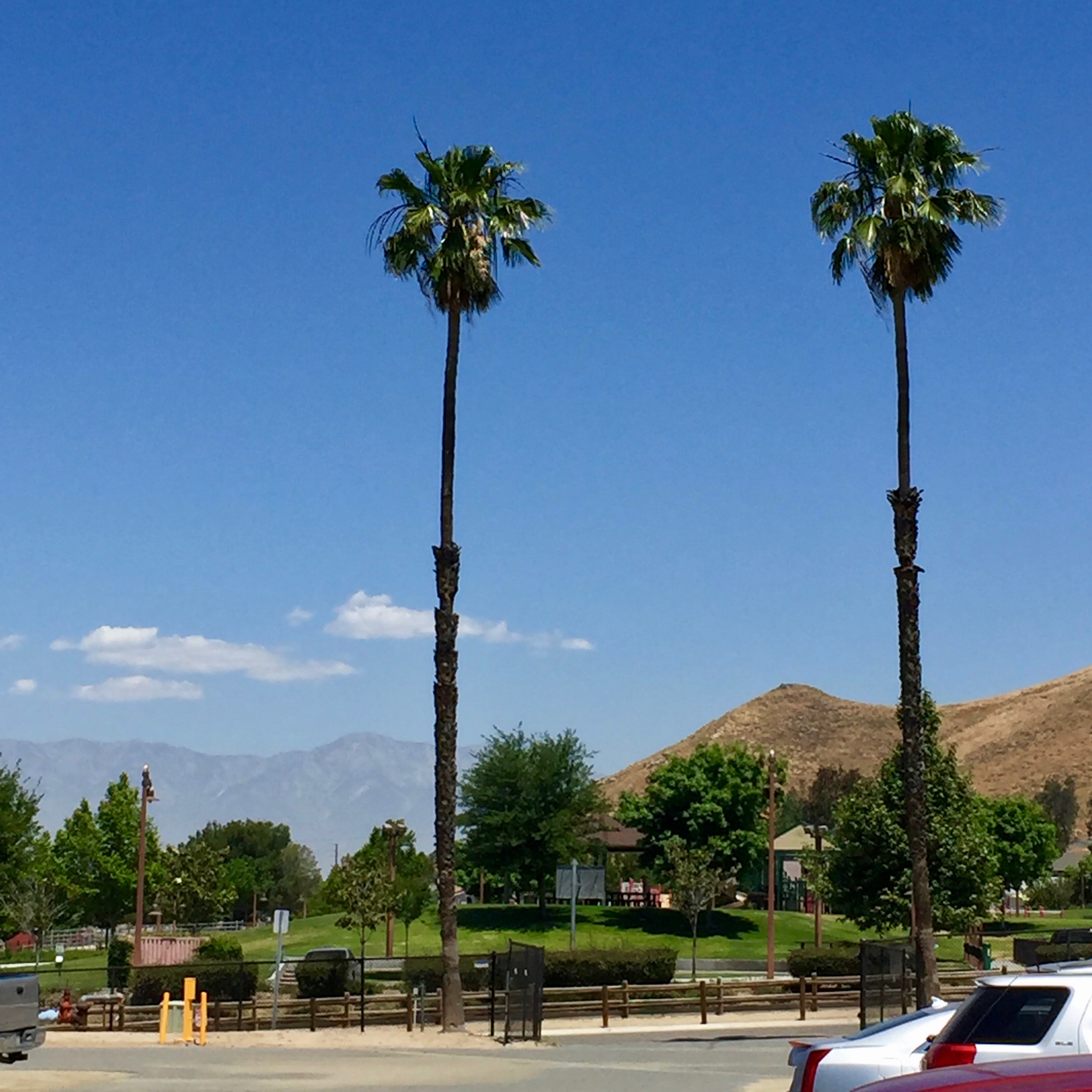 Sun, palm trees and mountains. The hall is air-conditioned and it was warm outside. Very nice for a girl from Illinois who had left a frost advisory behind…
But don't let's get carried away.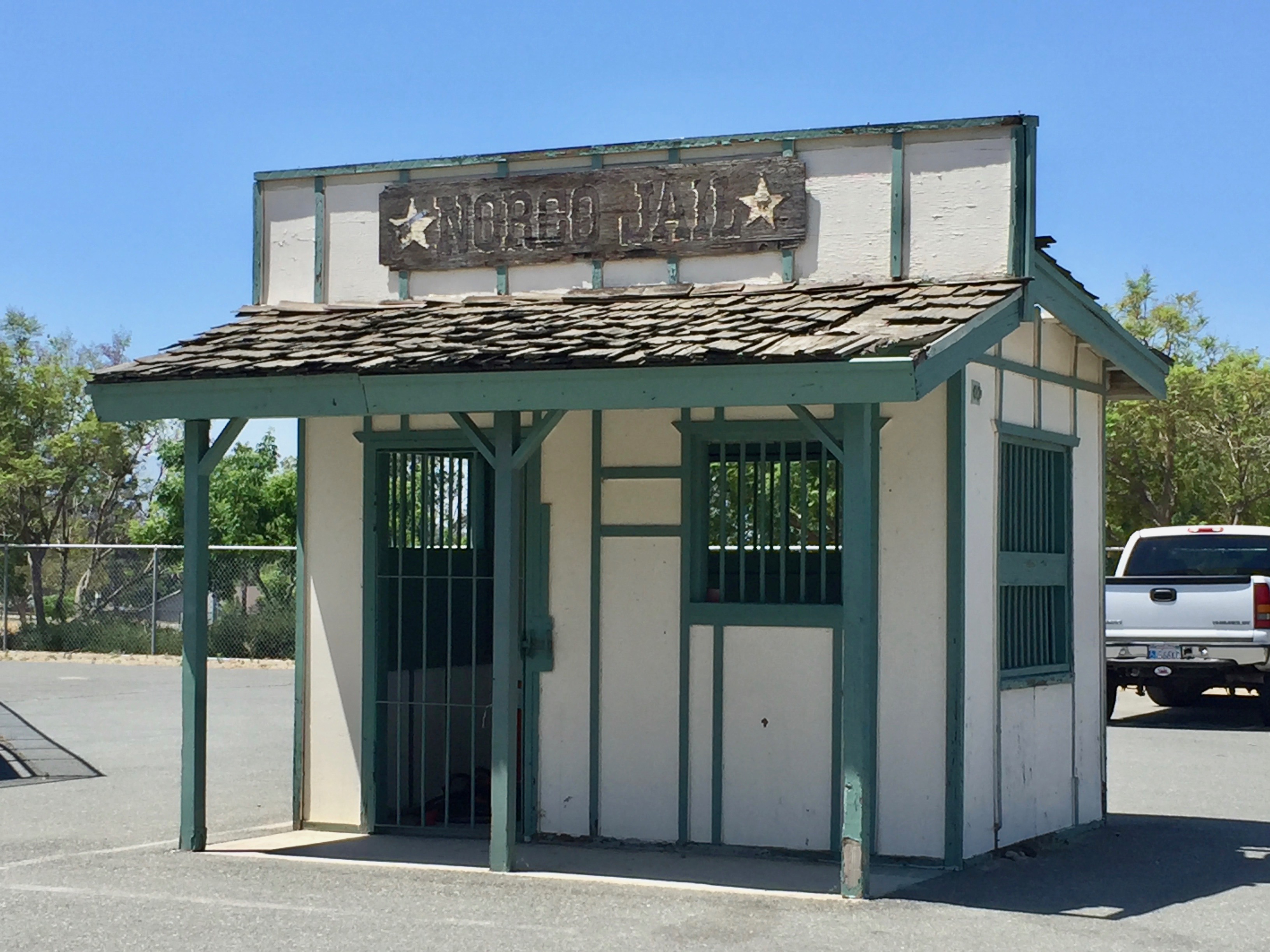 I'd better be behaving myself. There looks to be room for a few miscreants in there!
Back inside.
What is Sheila doing up that ladder?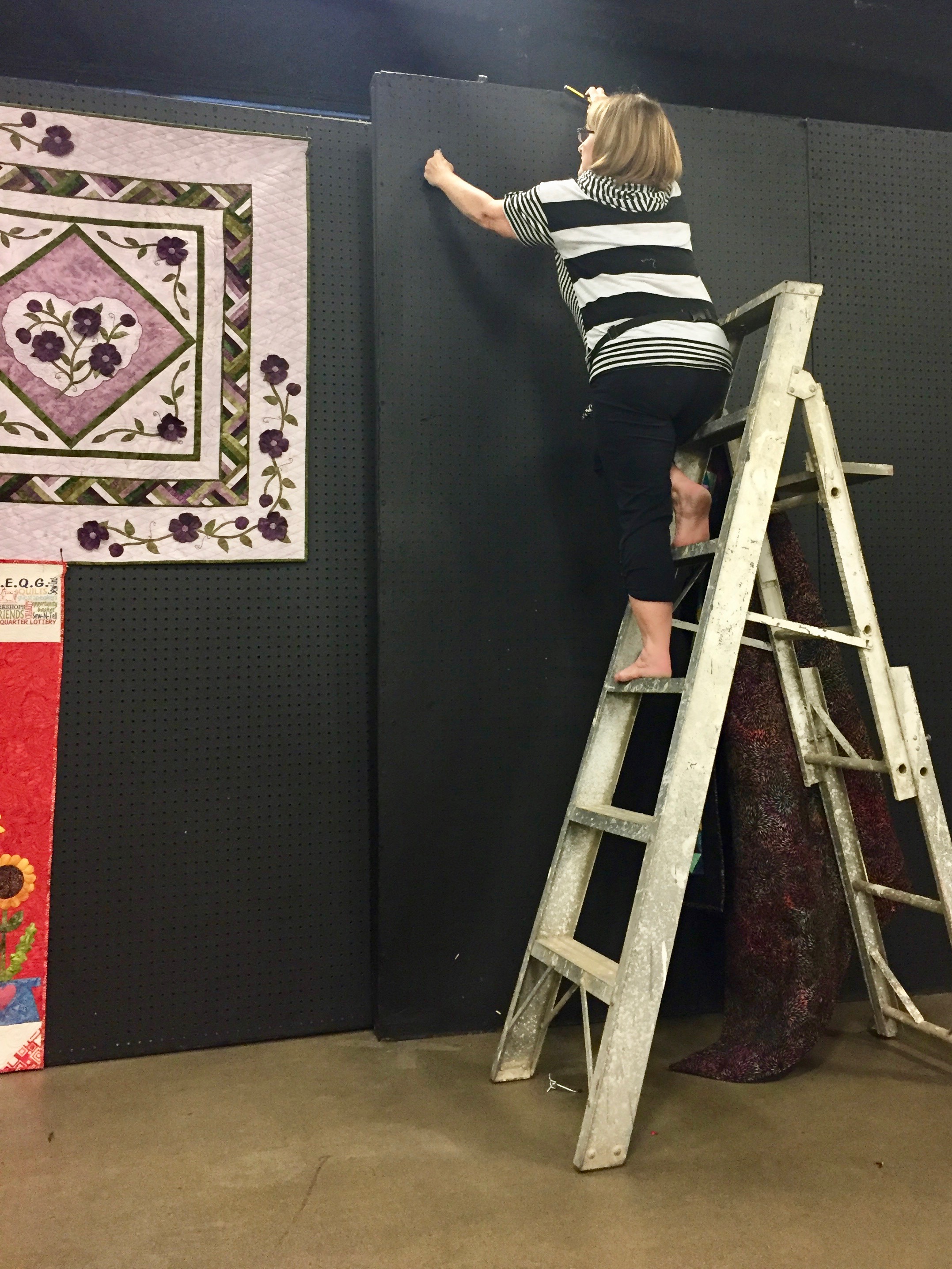 She said she needed to be bare footed to climb up safely…
By the end of the afternoon there was lots to look at.
The boutique was looking set to go. Christmas decorations anyone?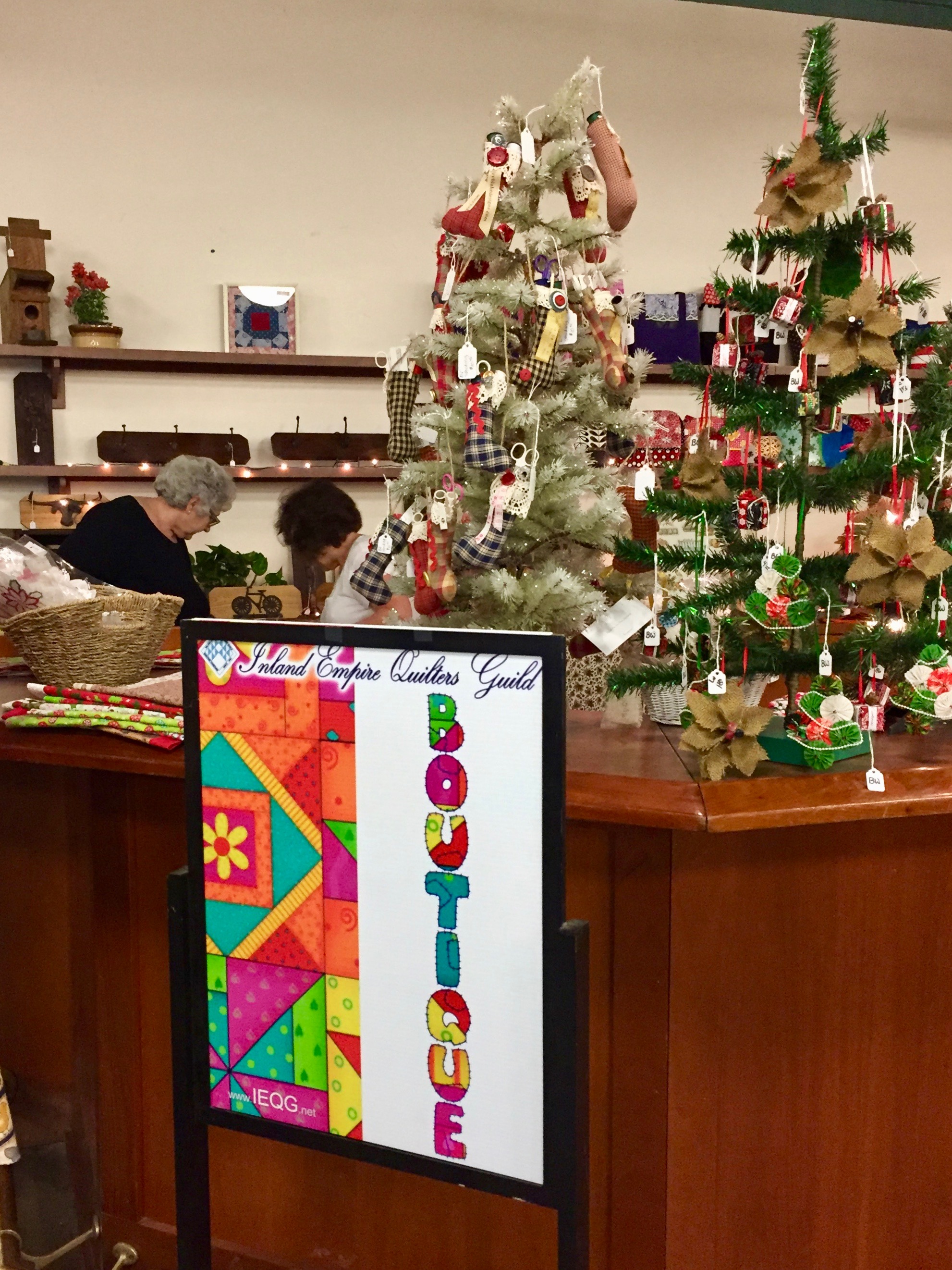 Second Hand Treasures…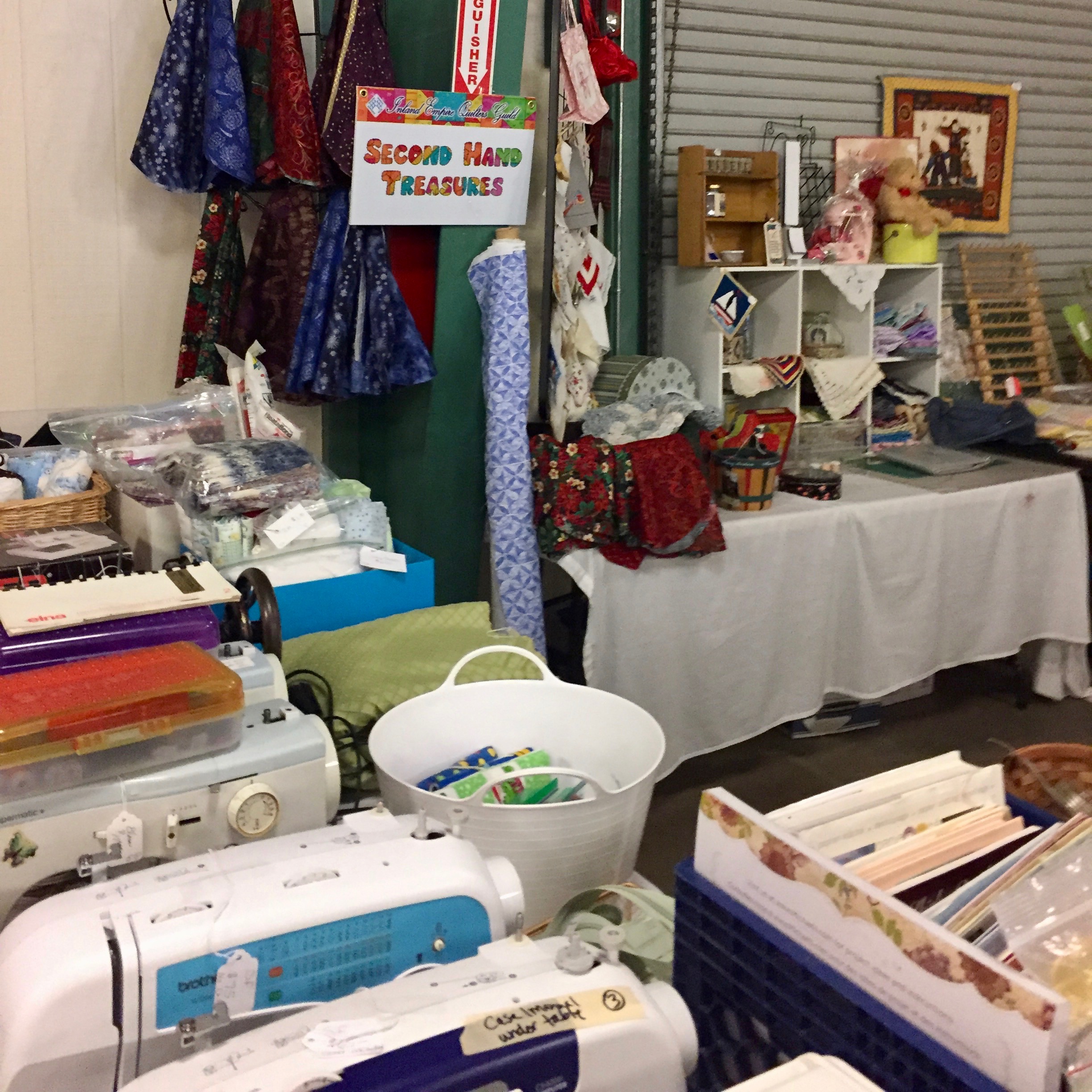 What's that they say about one man's trash?
And the Opportunity Baskets are amazing! You wouldn't expect less with the lovely sign…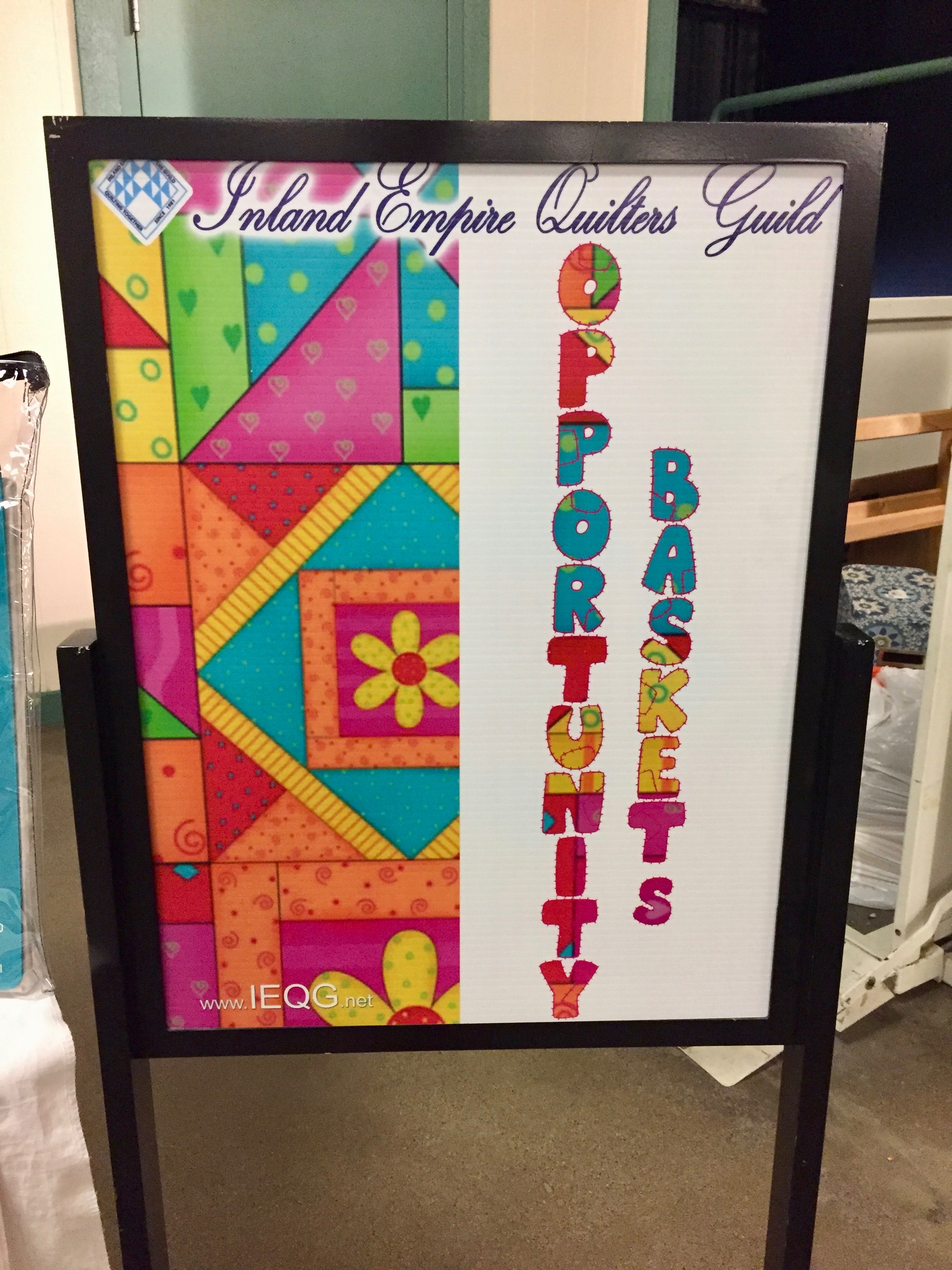 We left the hall at six, everything ready to go.
I guess what they say about many hands making light work is true?
Tomorrow there will be pictures of quilts!