By ten o'clock on Friday morning everything was ready to go at the Inland Empire Quilters Guild 2017 Quilt Show..
I had my booth set up, props courtesy of Sheila's home, BERNINA 770 borrowed from Susan… Books, DVDs, and fun stuff on offer. Stitching demos planned for the next two days…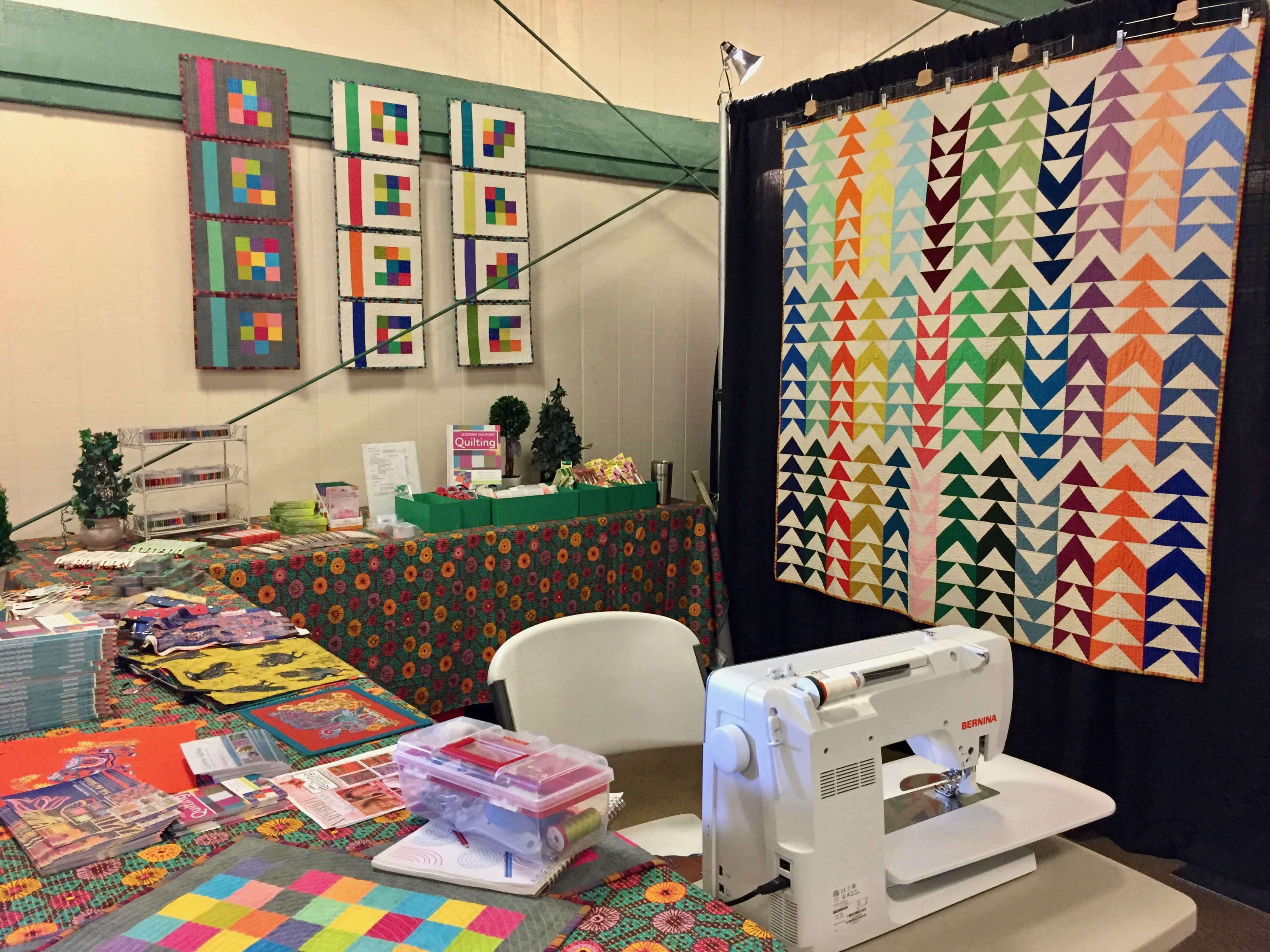 The ladies were at their station on the welcome table, tickets, tissue sachets, plastic gloves all in order,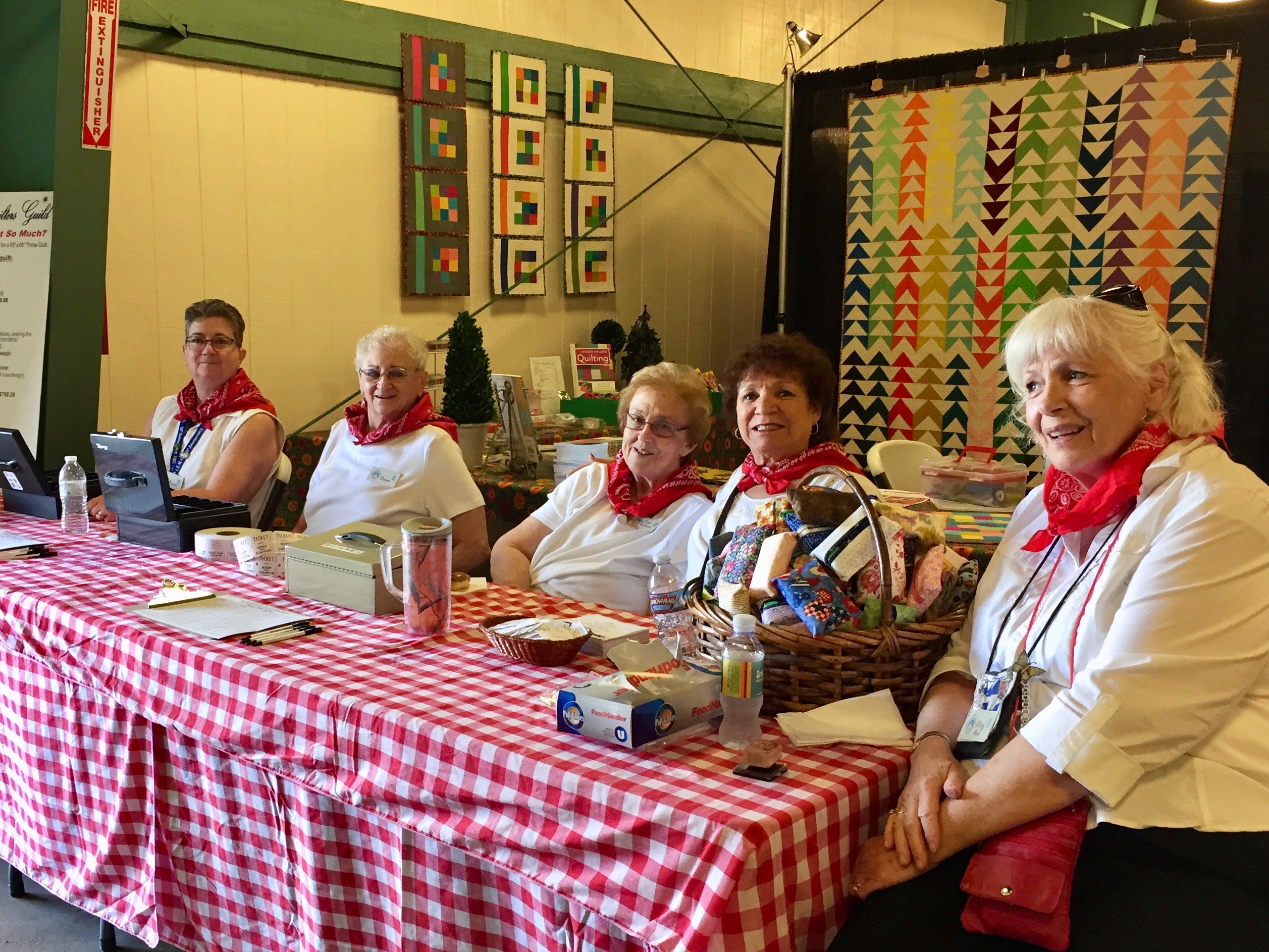 while outside there was a line of excited visitors waiting to look at some quilts!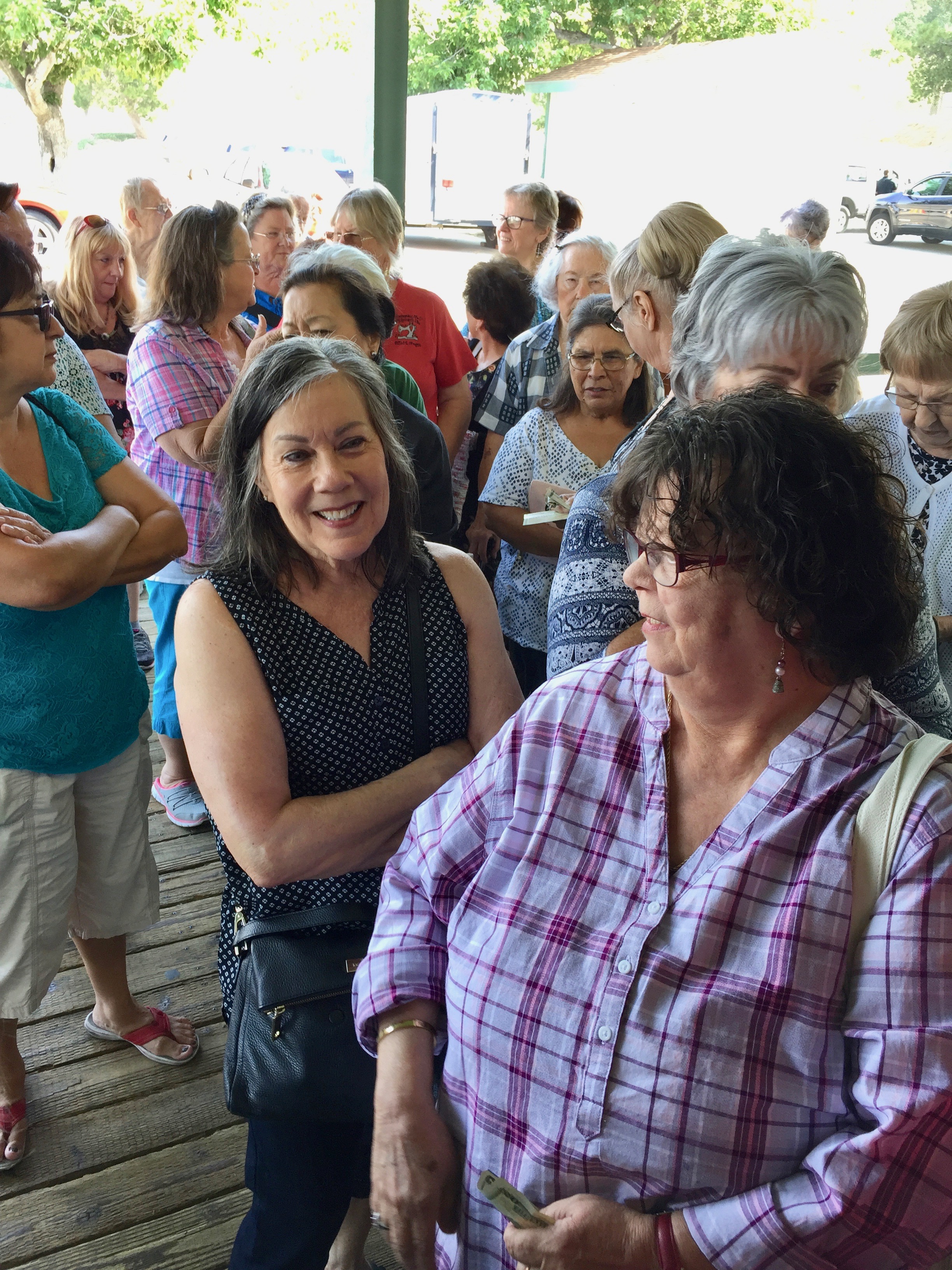 And in they came…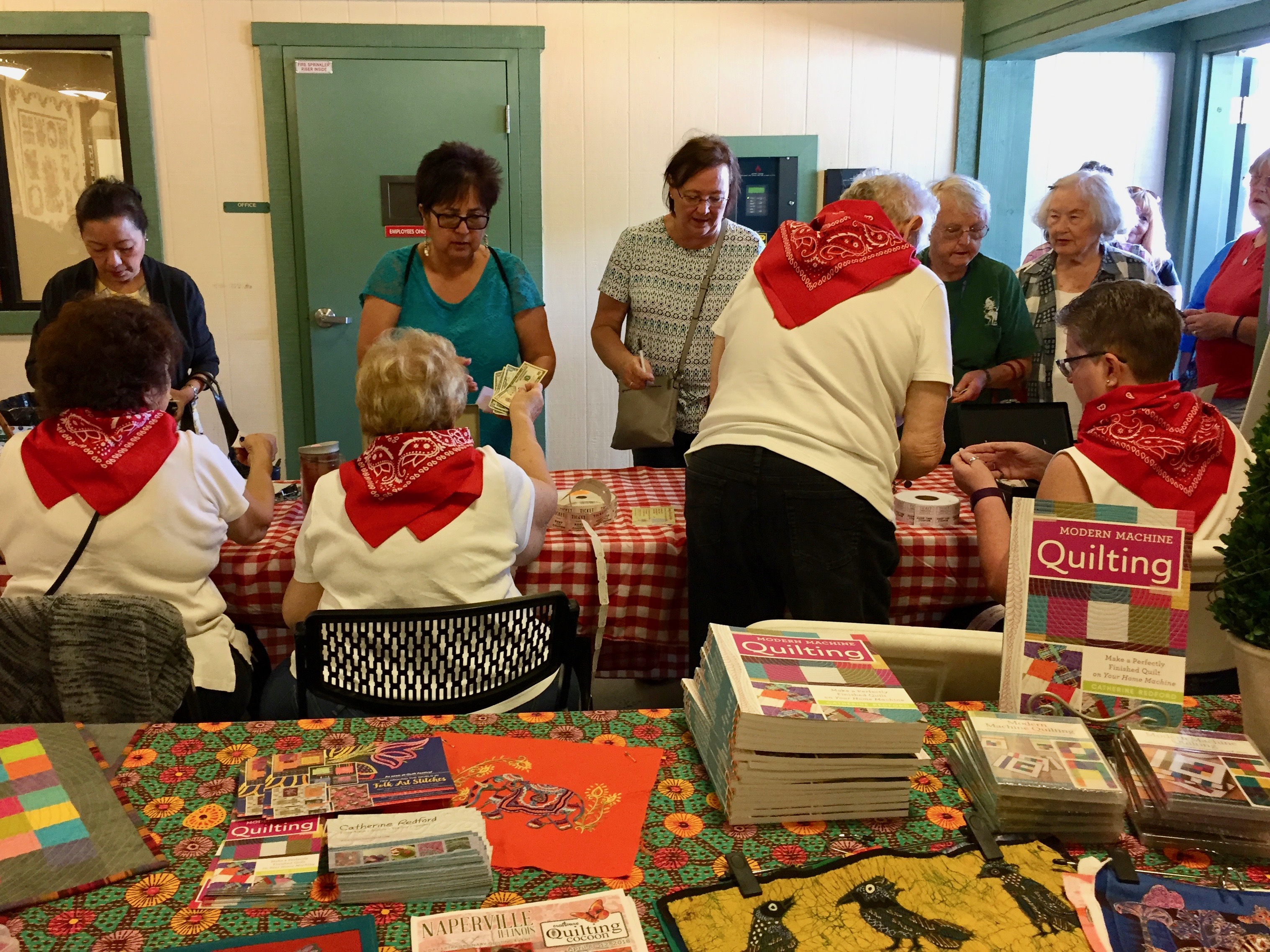 Quilts were examined,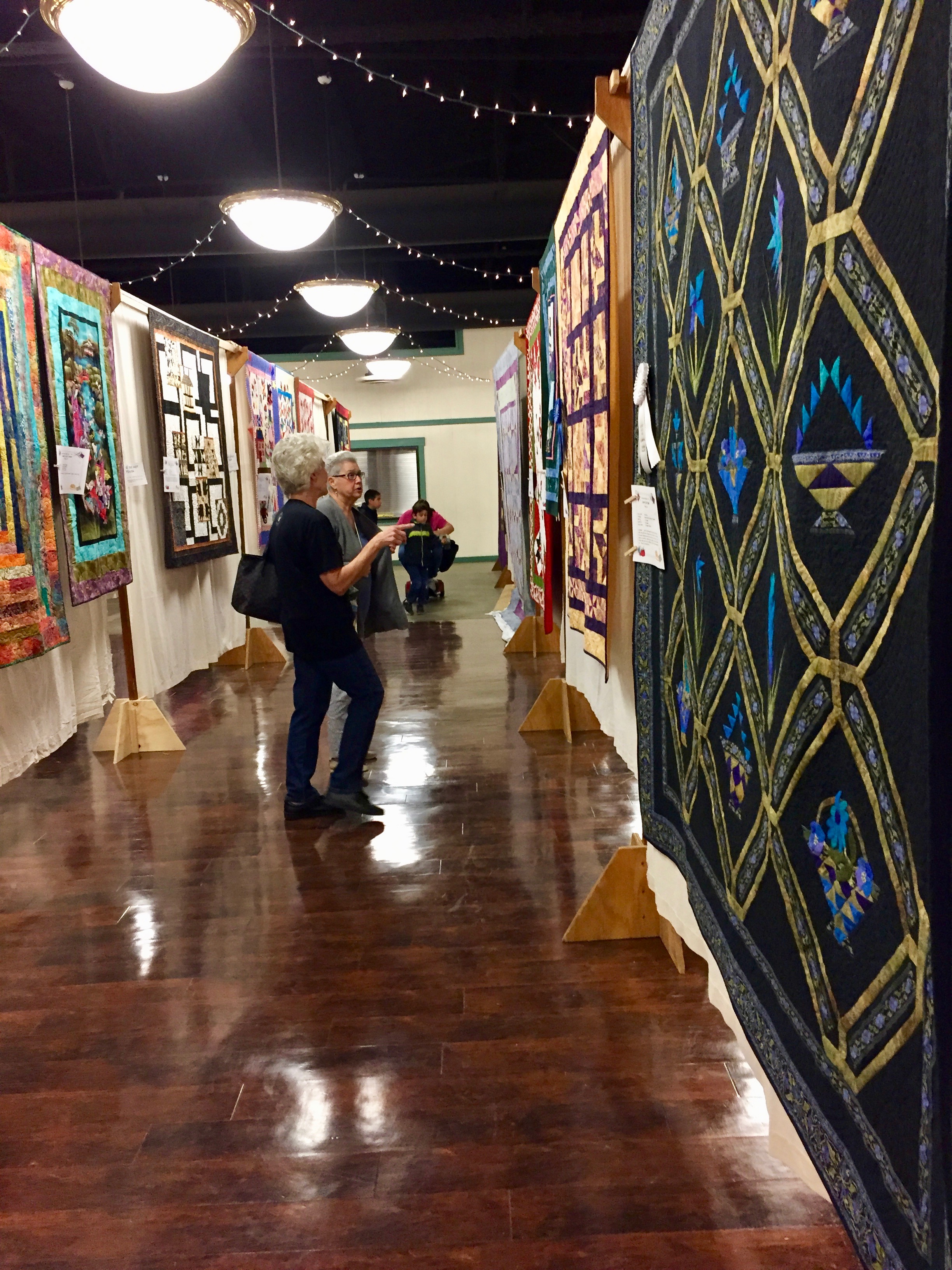 Silent auction items were bid on.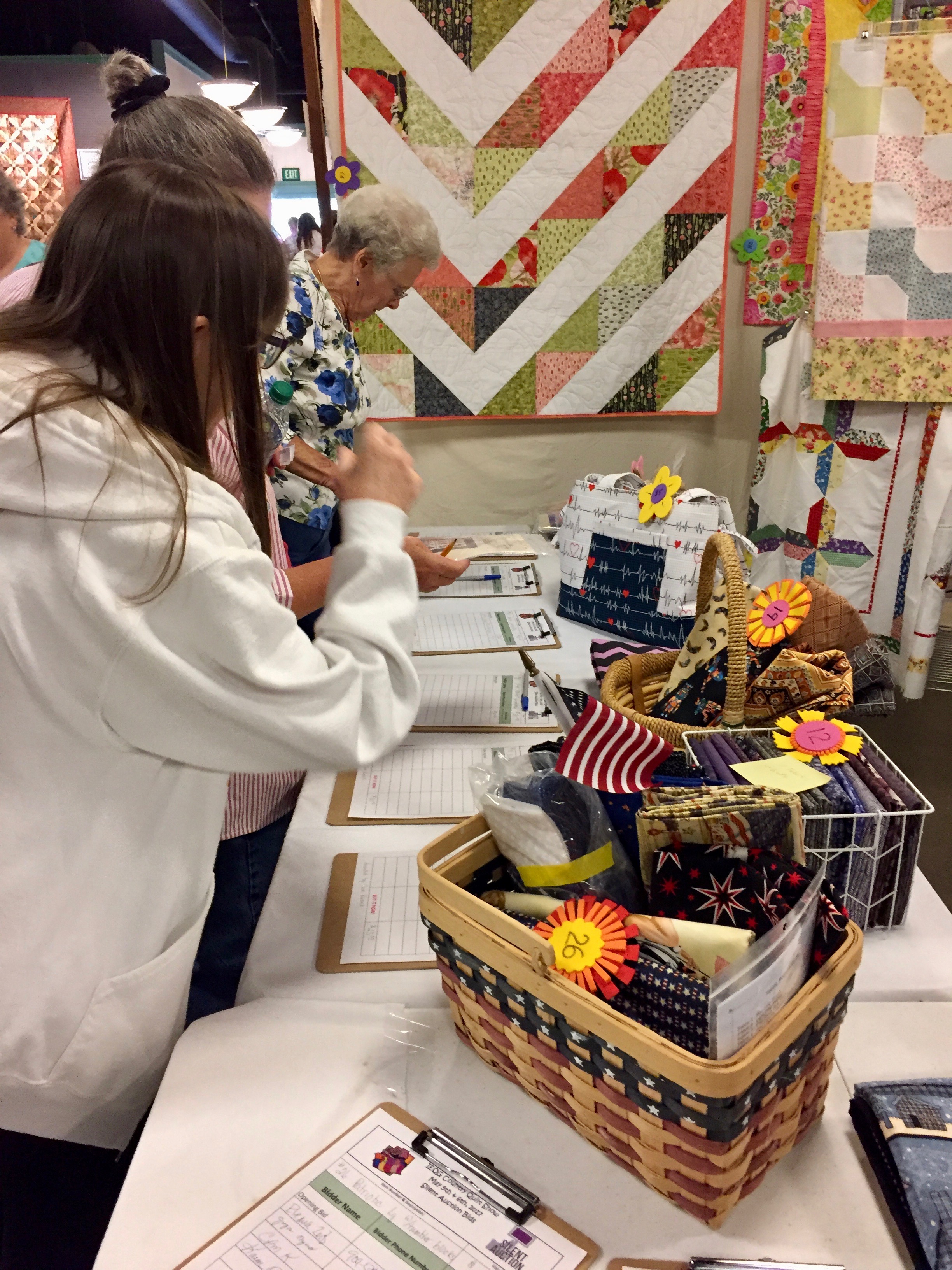 And shopping was done.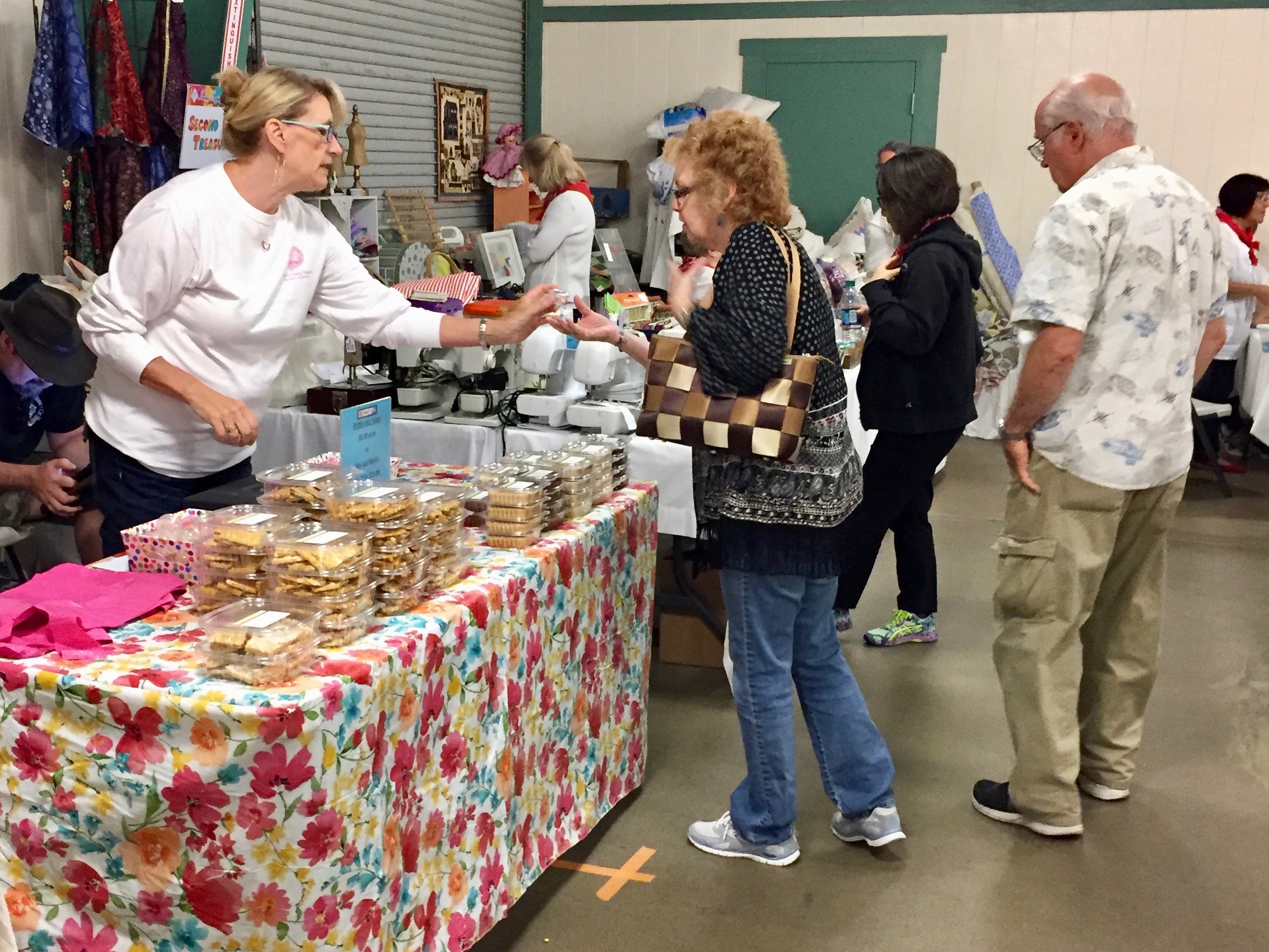 A good time was had by all.
Did I mention I had some quilts in the show?
Imperial Blooms, my Sue Spargo block of the month quilt in small quilts, mixed techniques.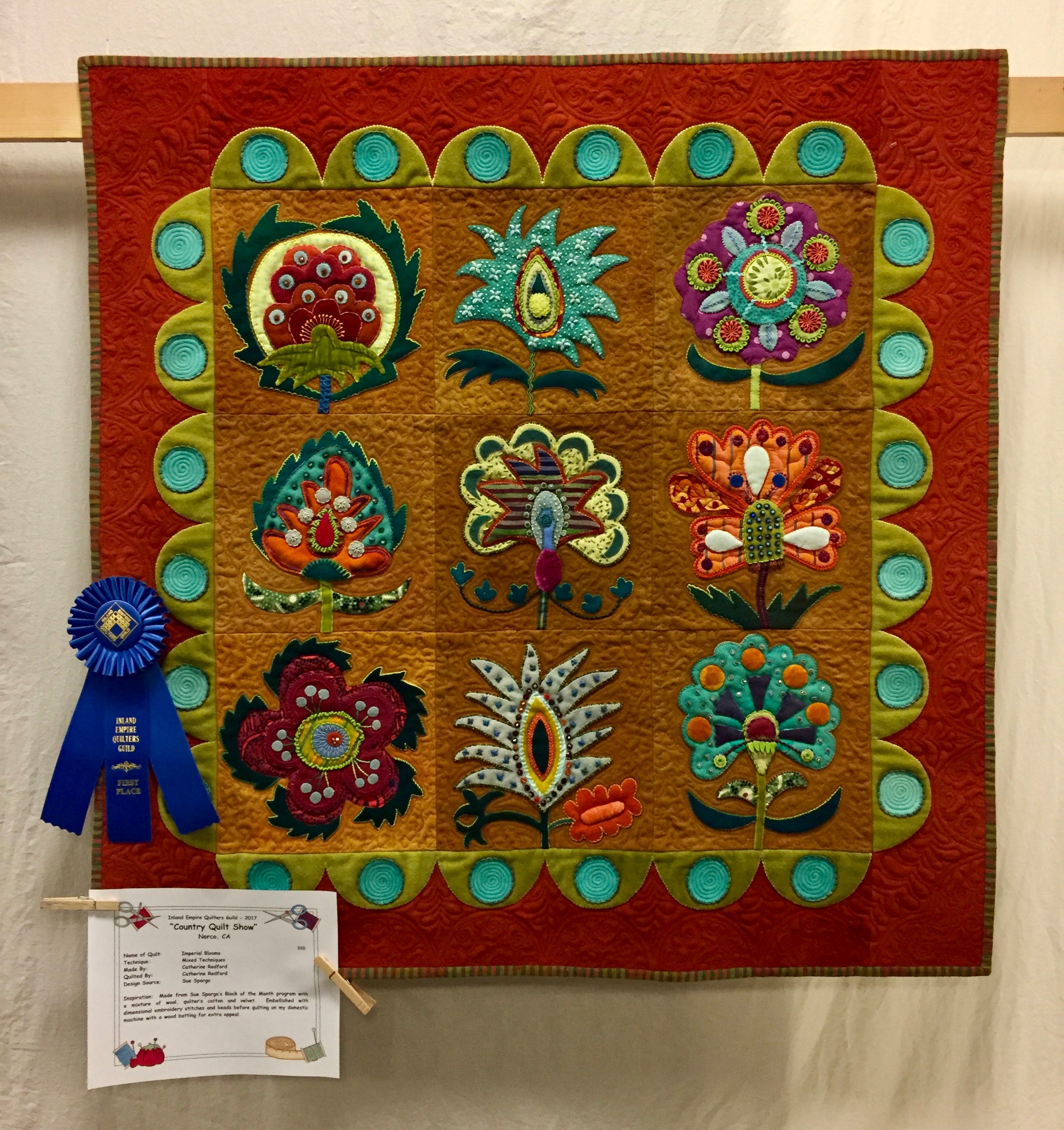 Peony, an altered-photograph quilt and Christmas Hexies,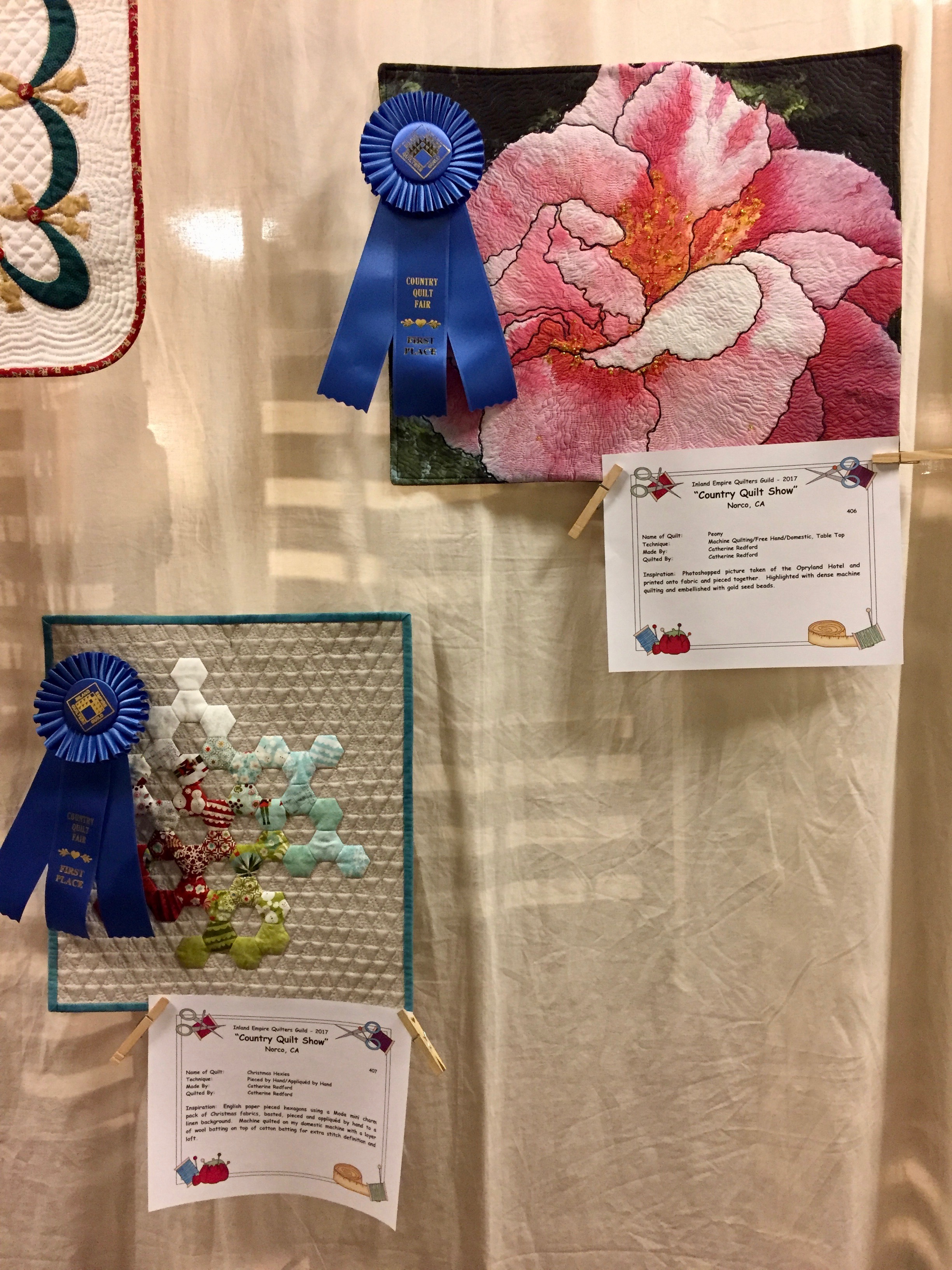 AND Tumbling Fun…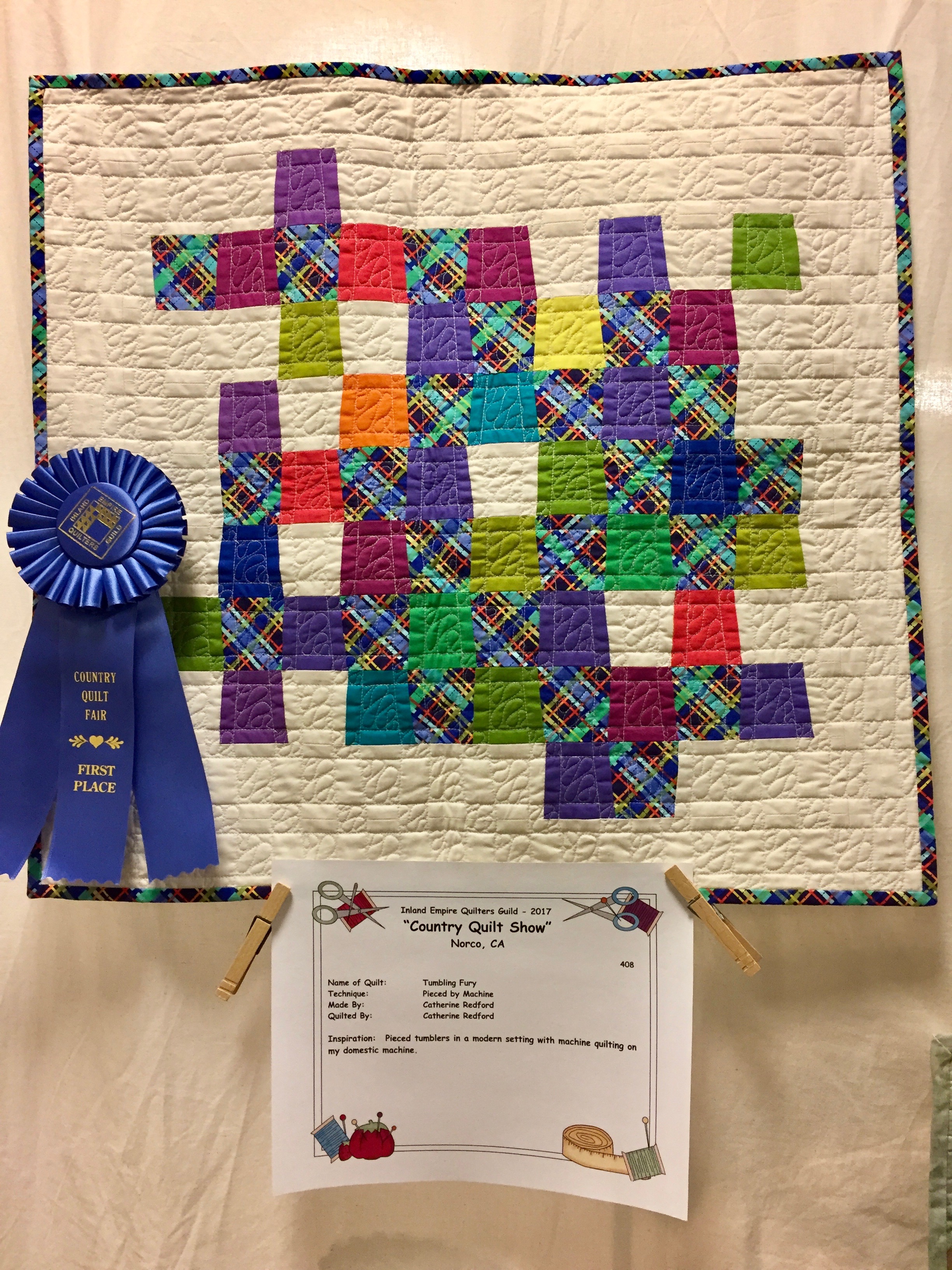 all in the miniature quilts category.
Yes, those are blue ribbons on all of them…so exciting!
Today's featured image is of the display of the quilts given to past presidents on finishing their term of office. That's what Sheila had been doing up the ladder on Thursday. They looked great against the black background on the stage.
We'll wrap up the show next time!