I'm working away on my deadline quilts. They are coming along nicely, but every so often I do need to take a few hours and make something else.
Remember a couple of weeks ago I made my first Beyond the Surface quilt? You can see it in this post.
I have lots of ideas I want try and Monday it was time to give another one a go…
Here's Beyond the Surface 2…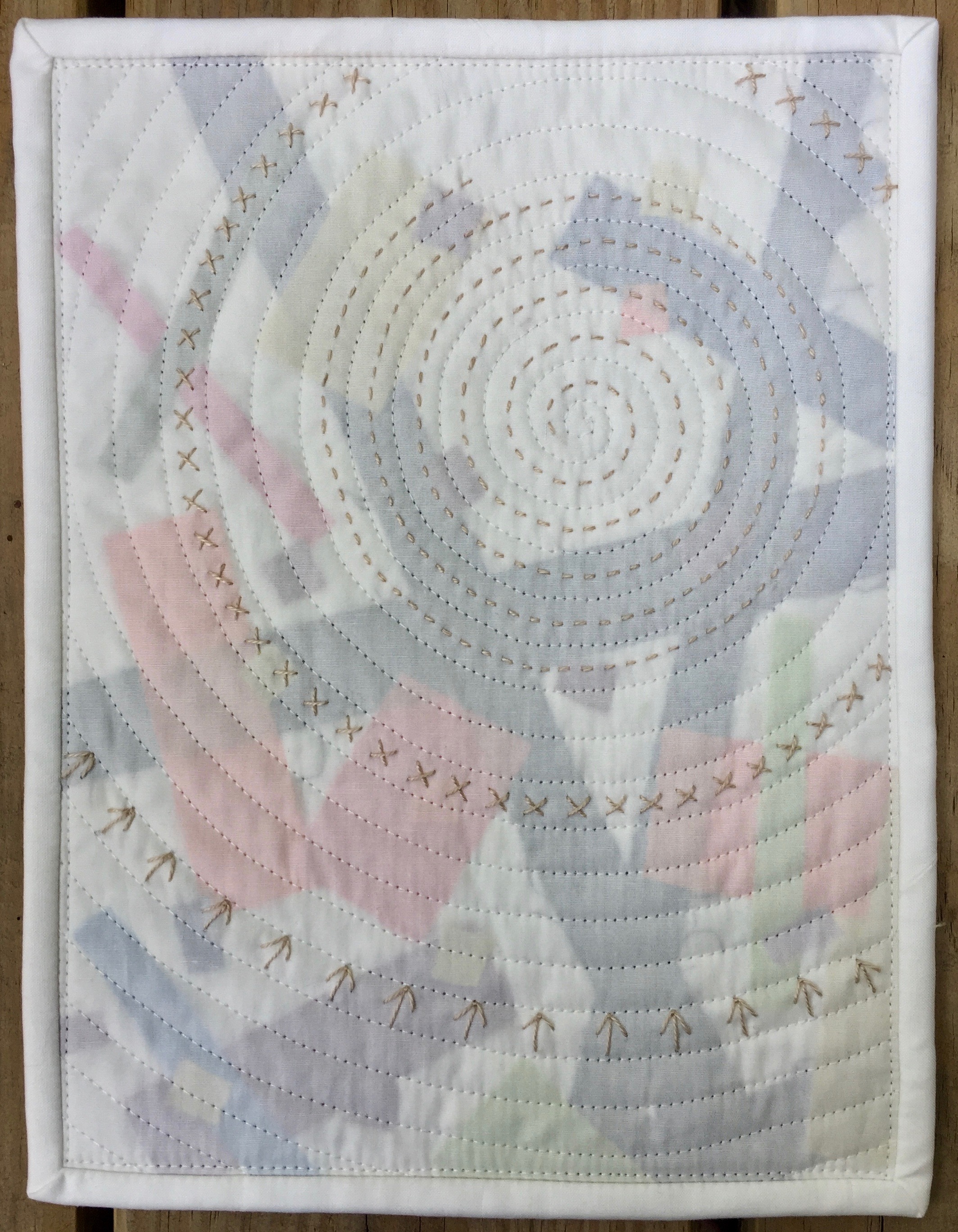 It's only page size, about 8″ x 11″. I used scraps from my deadline quilts, including some with very frayed edges! Quilted with a spiral, with the presser foot pressure reduced a full 5% to avoid any sort of drag, and hand stitched with 8 weight perle cotton once everything else was finished.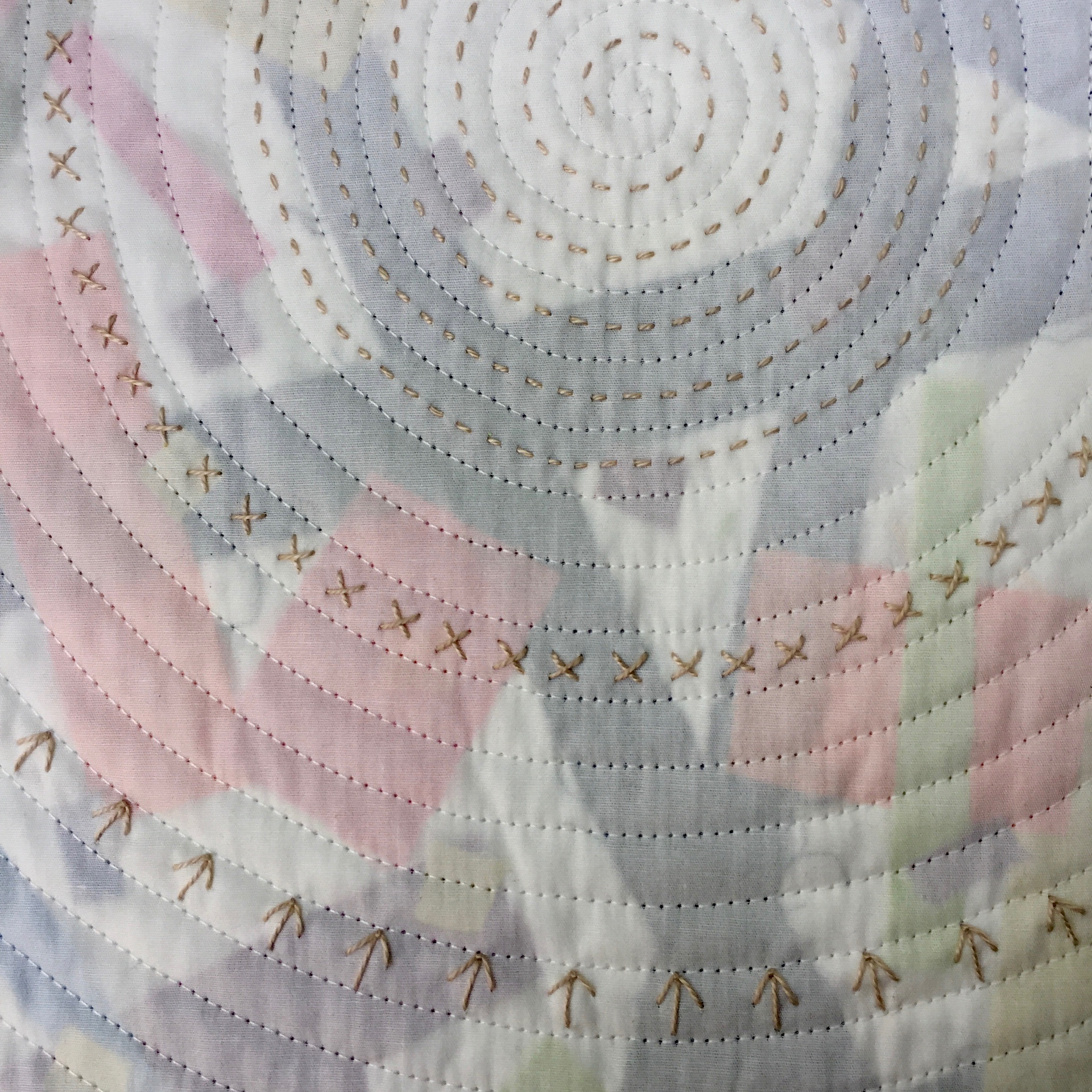 The hand stitching just goes through the top layers and the batting. It's easier to get an even stitch that way. If occasionally there is a small stitch on the back I don't get too worried.
I would class it under Abstract Expressionism… read into that what you will.
Jonathan and Lauren are coming into town today. Lilly is staying home with her Aunty Lesley. Lilly is crawling so that has saved me some picking up.
I have managed to make a space for Jonathan and Lauren!