I like the sampler I designed for my Folk Art Stitches classes but sometimes the students want something else to stitch on when they get home. They do get the opportunity to transfer a design in the full day class but there's always someone who just wants something "ready to stitch"…
So, I have had a couple of new designs printed and now they are available to class participants for purchase. I thought I should probably have a stitched sample to show…
Here's my new paisley design stitched out using the Ubuntu mini collection of 8 weight pearl cotton from House of Embroidery. (If you are not in my class, the thread is available to order from Akonye Kena )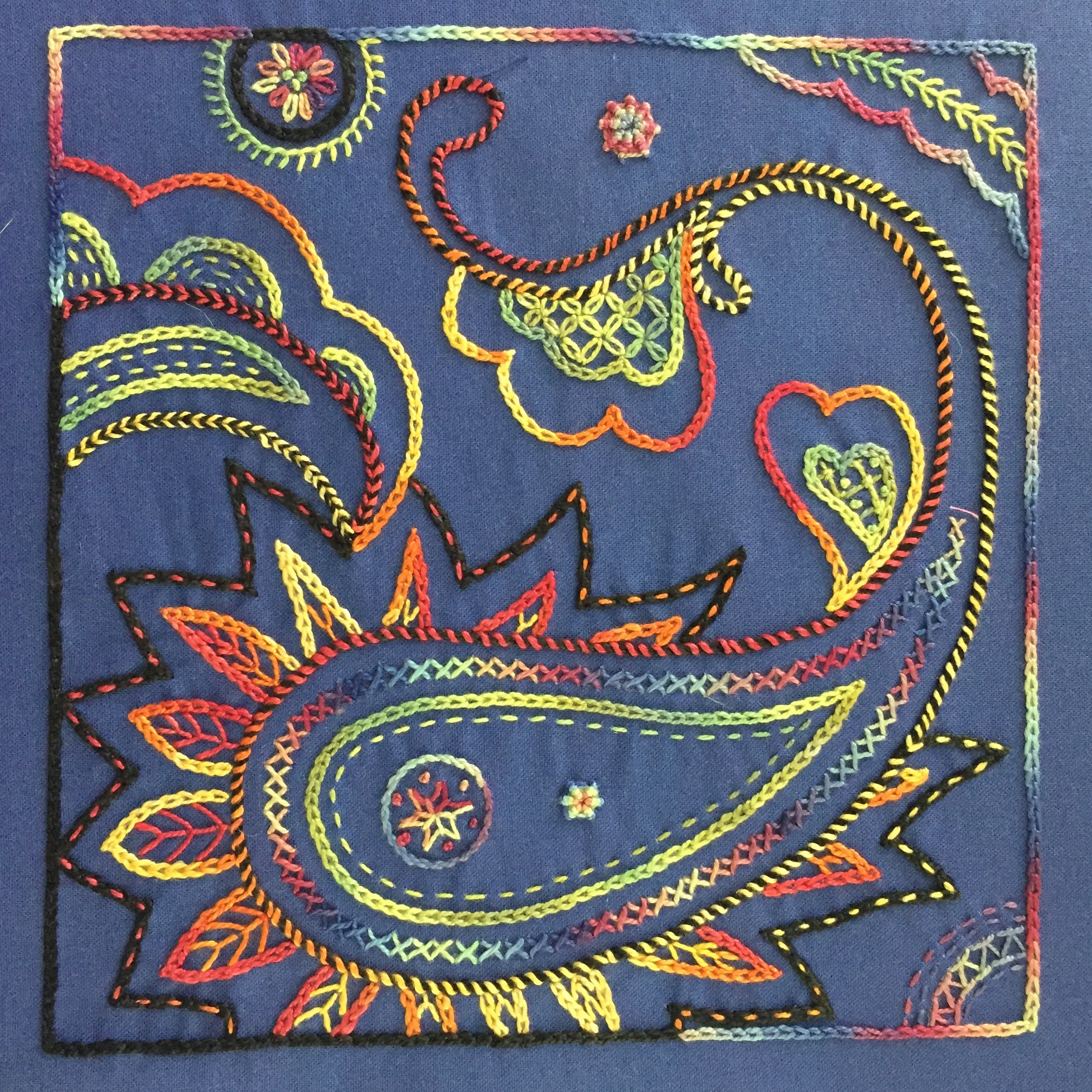 The black thread included in the collection makes a great foundation for some wrapped stitches.
A single wrap…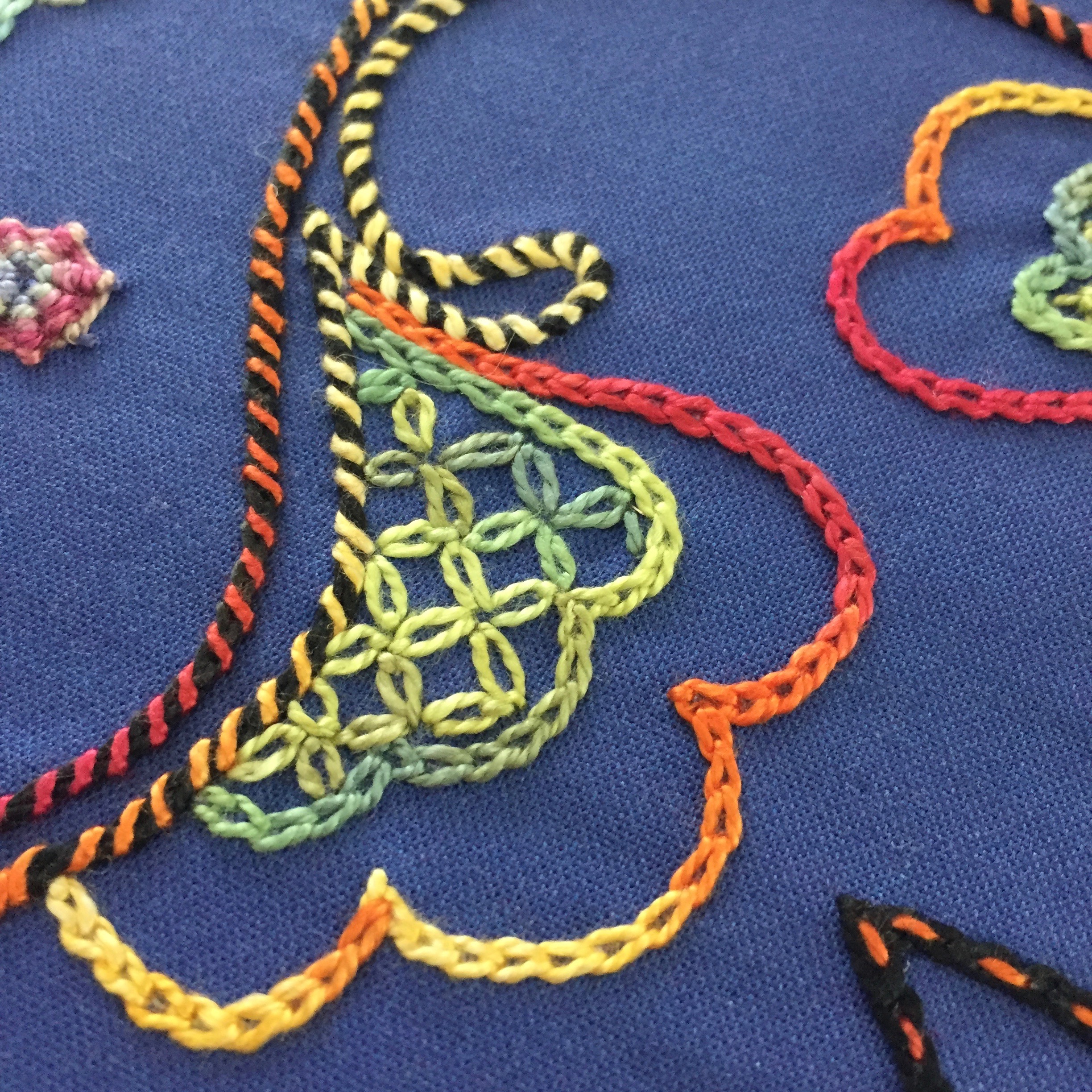 And a double wrap, looking like a braided stitch?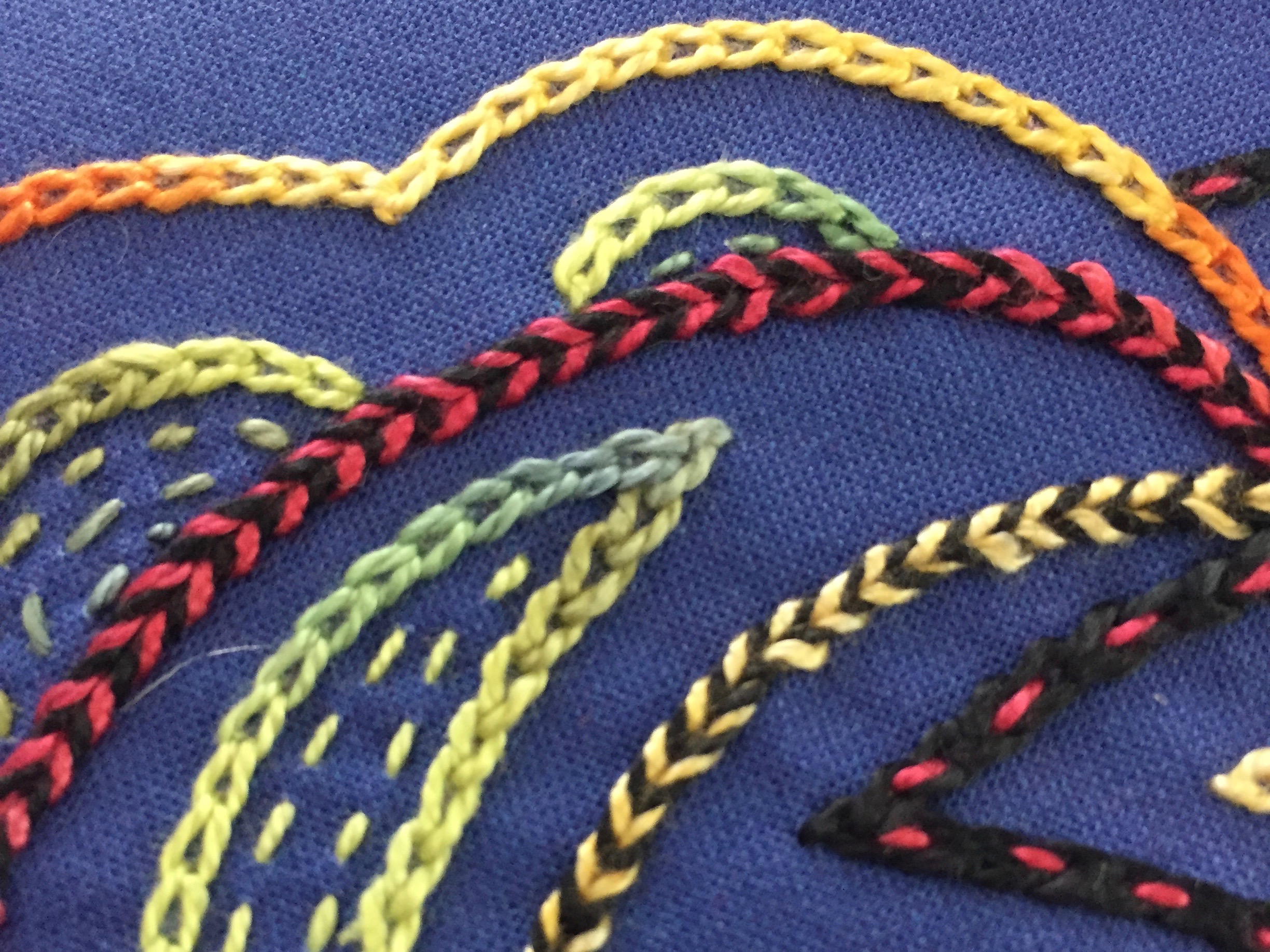 I have had two other, more geometric, designs printed too, but I still need to stitch those to show you. I'll get to them soon?
By way of an excuse… I have worked on another butterfly.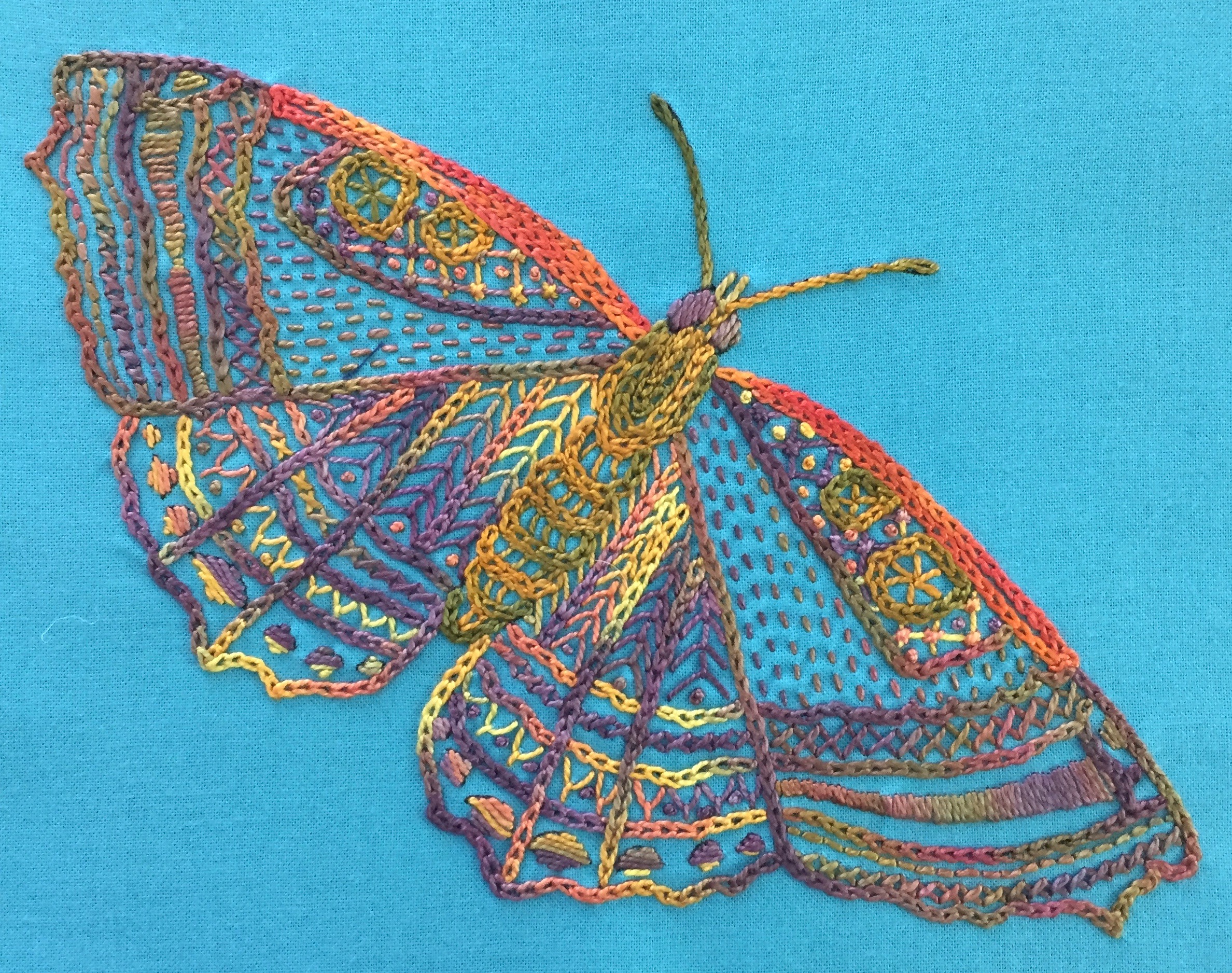 I used the Autumn mini collection for this one. The multicolored threads do at least half the work!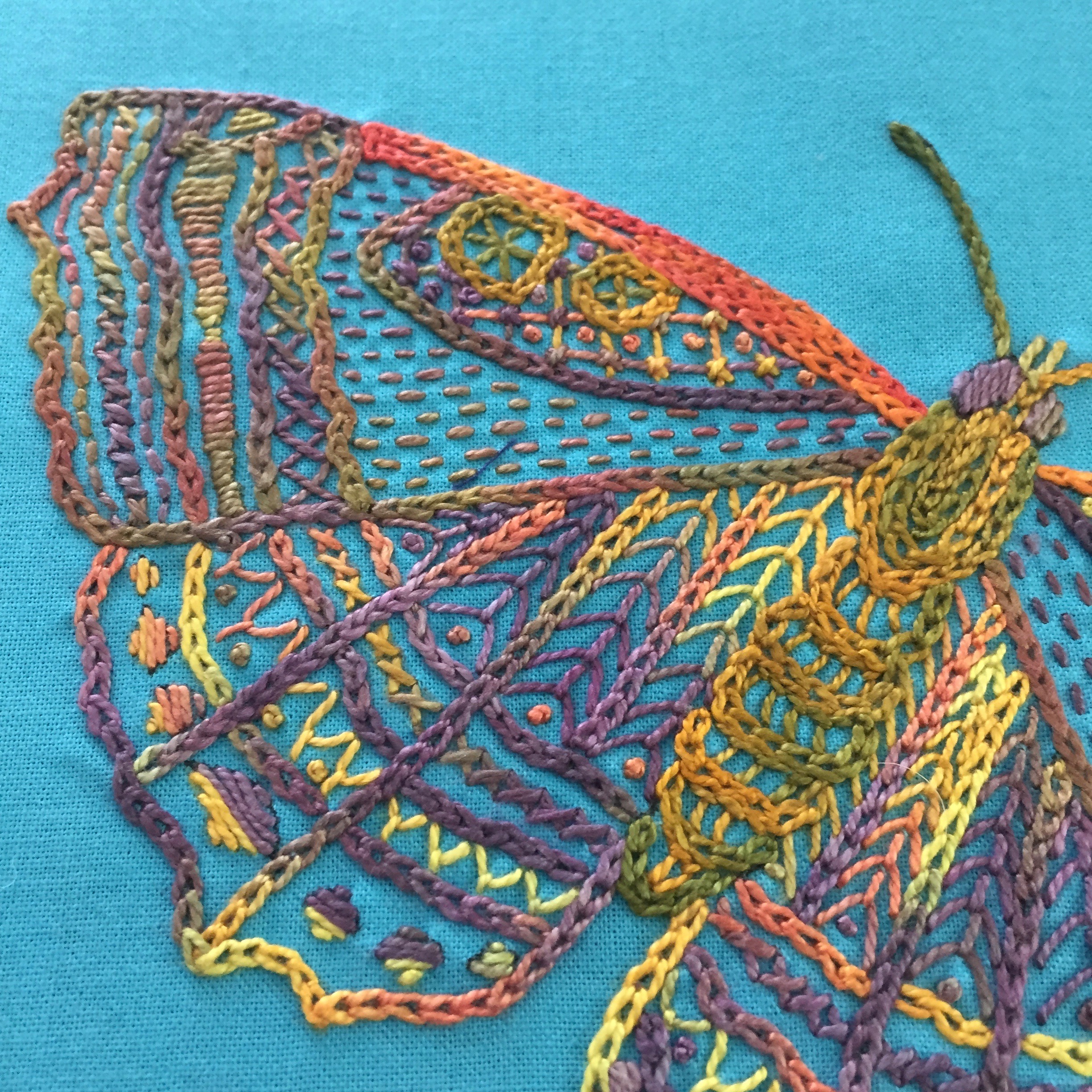 I'm taking the class to Fresno next week, on a visit the San Joaquin Valley Quilter's Guild. Yes, it's going to be hot, but we're sure to have fun with our hand embroidery!!