I had spent 90 minutes on the phone with my friends at Quilting Daily and I did know it was coming at some point, but I was still surprised, and just a little bit overcome, to see this yesterday morning when I was skimming through my e-mails…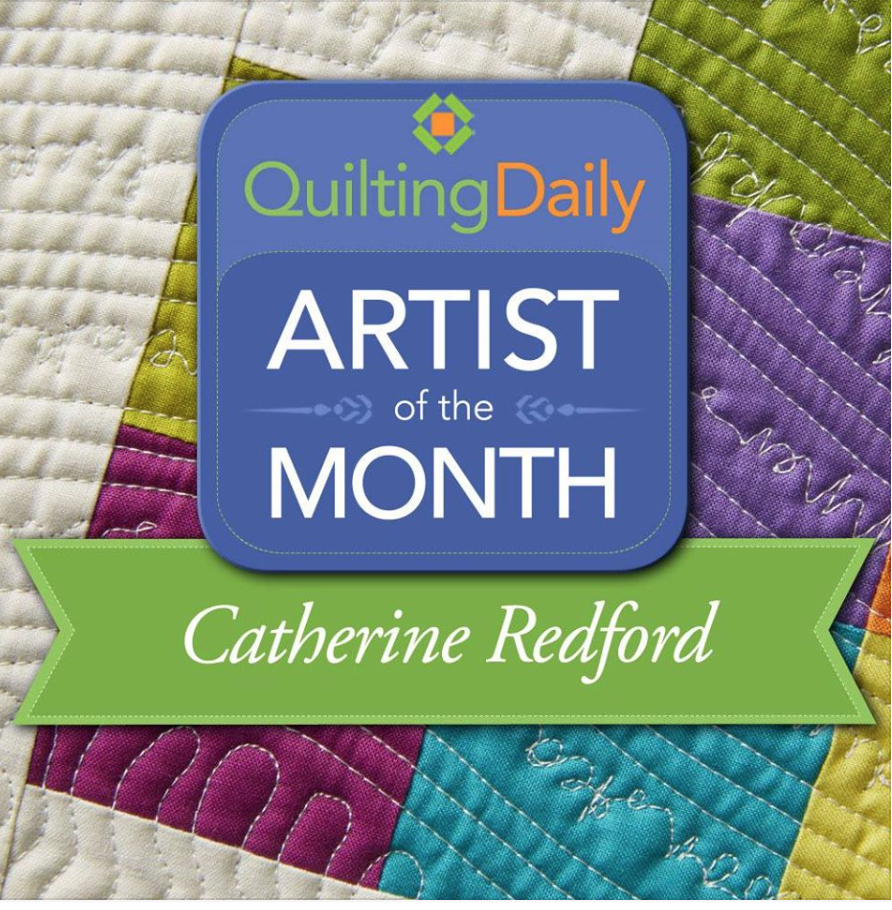 Seriously… Artist of the Month , me? Well it's on the internet so I guess it's true!
You can read all about it by clicking on that link. You'll also find a link for a free download of the pattern for the table runner I was making (and remaking) almost a year ago… remember I spilt my tea?
Enjoy!