Last Friday I took a class at the Naperville Fine Art Center, Elements of Art, Design and Post-Modern Principles by Heidi Parkes. I have to admit I was a little intimidated by the title, but my friends from the Fiber Art Divas had signed up, and what's the point of taking classes about subjects you already know all about?
It proved to be an excellent day. Heidi was a high school art teacher for several years, and was well prepared and very knowledgeable. I particularly enjoyed the discussion of "post-modern principles", just don't expect me to answer a pop quiz…
And then there were the quilts!
Heidi has definitely worked out her own aesthetic and I liked it!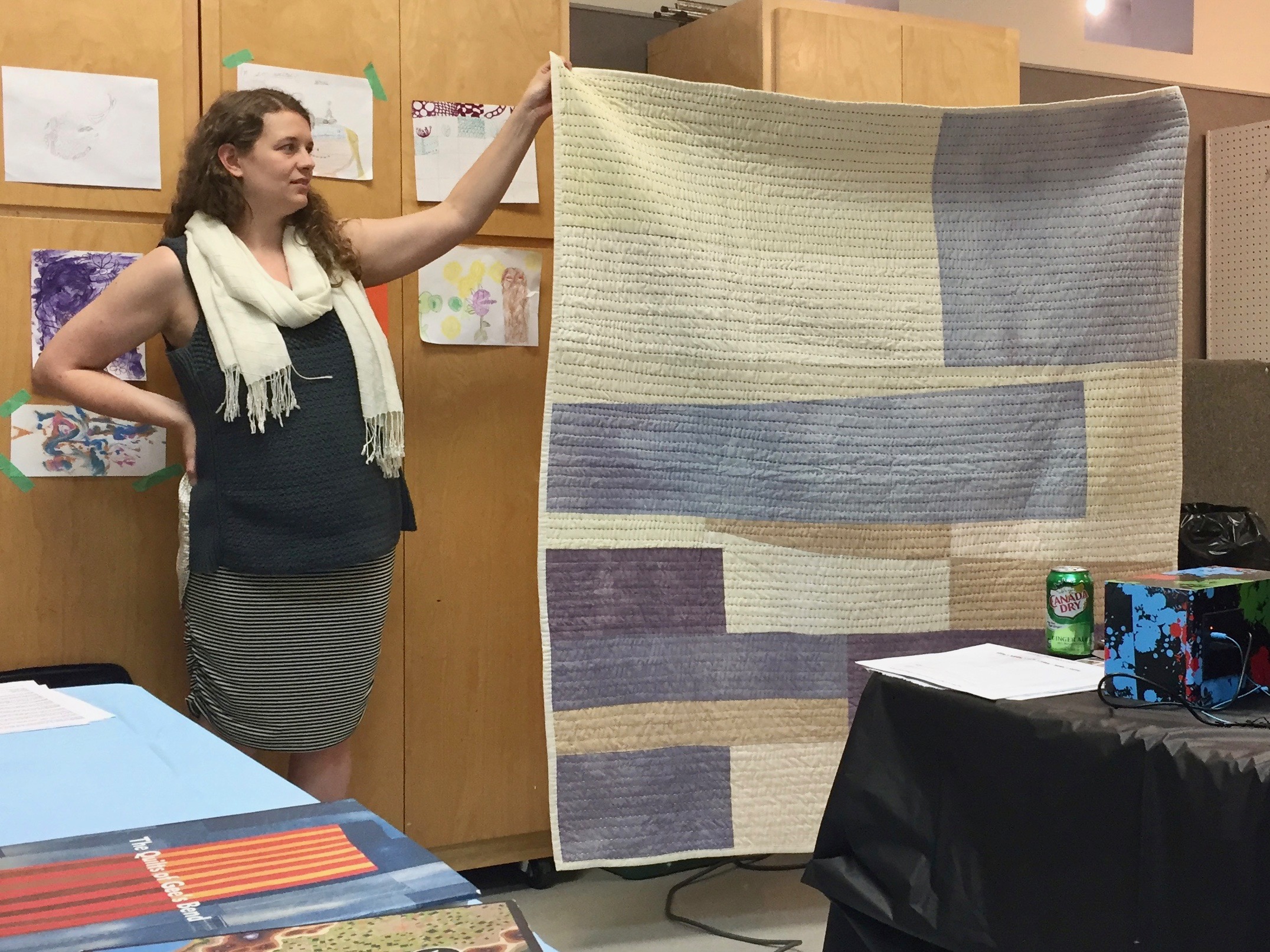 Heidi works in an improvisational style and hand quilts her quilts.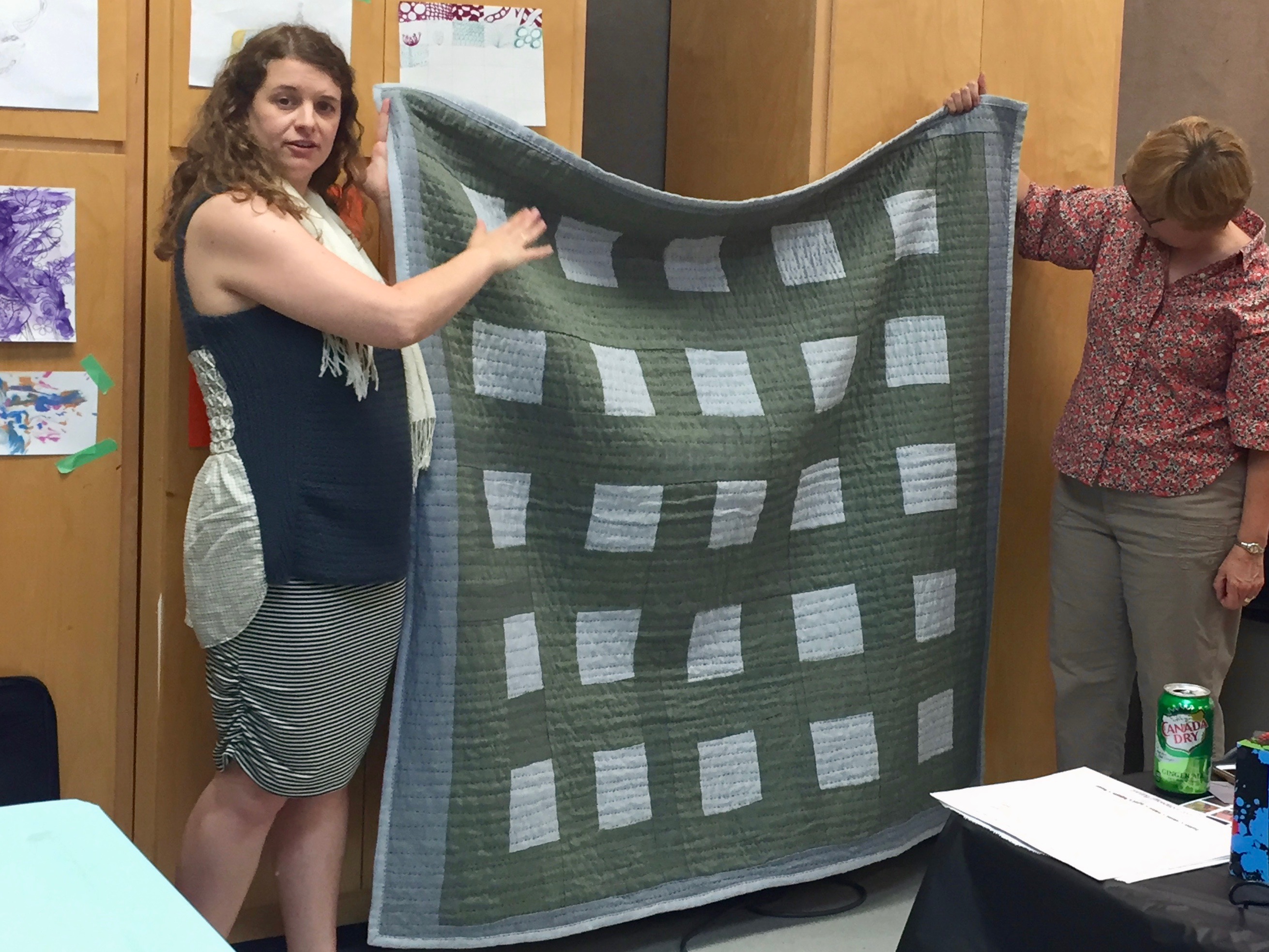 This one includes a vintage table cloth.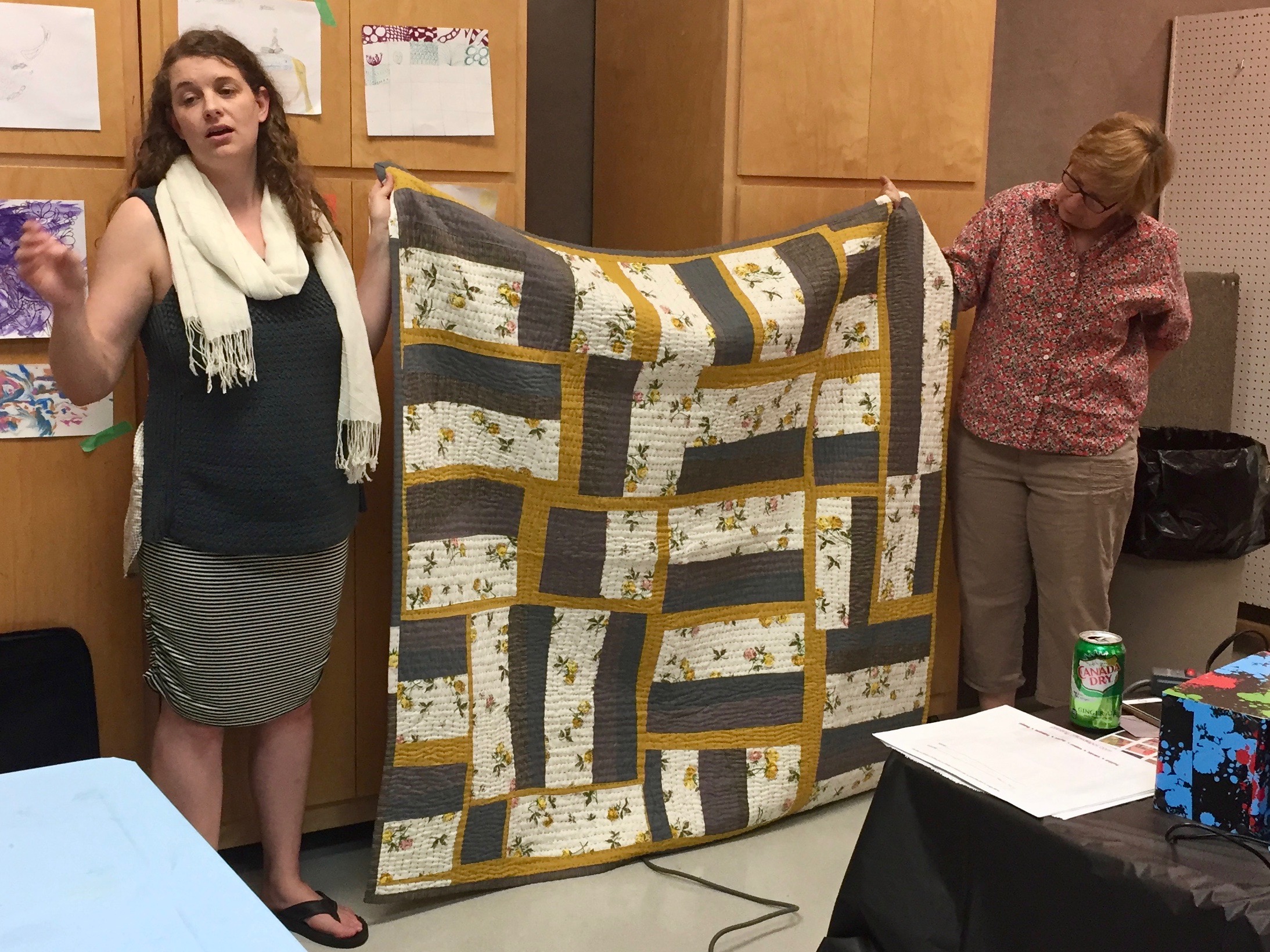 Her entry for the Threads of Resistance exhibit sparked some discussion.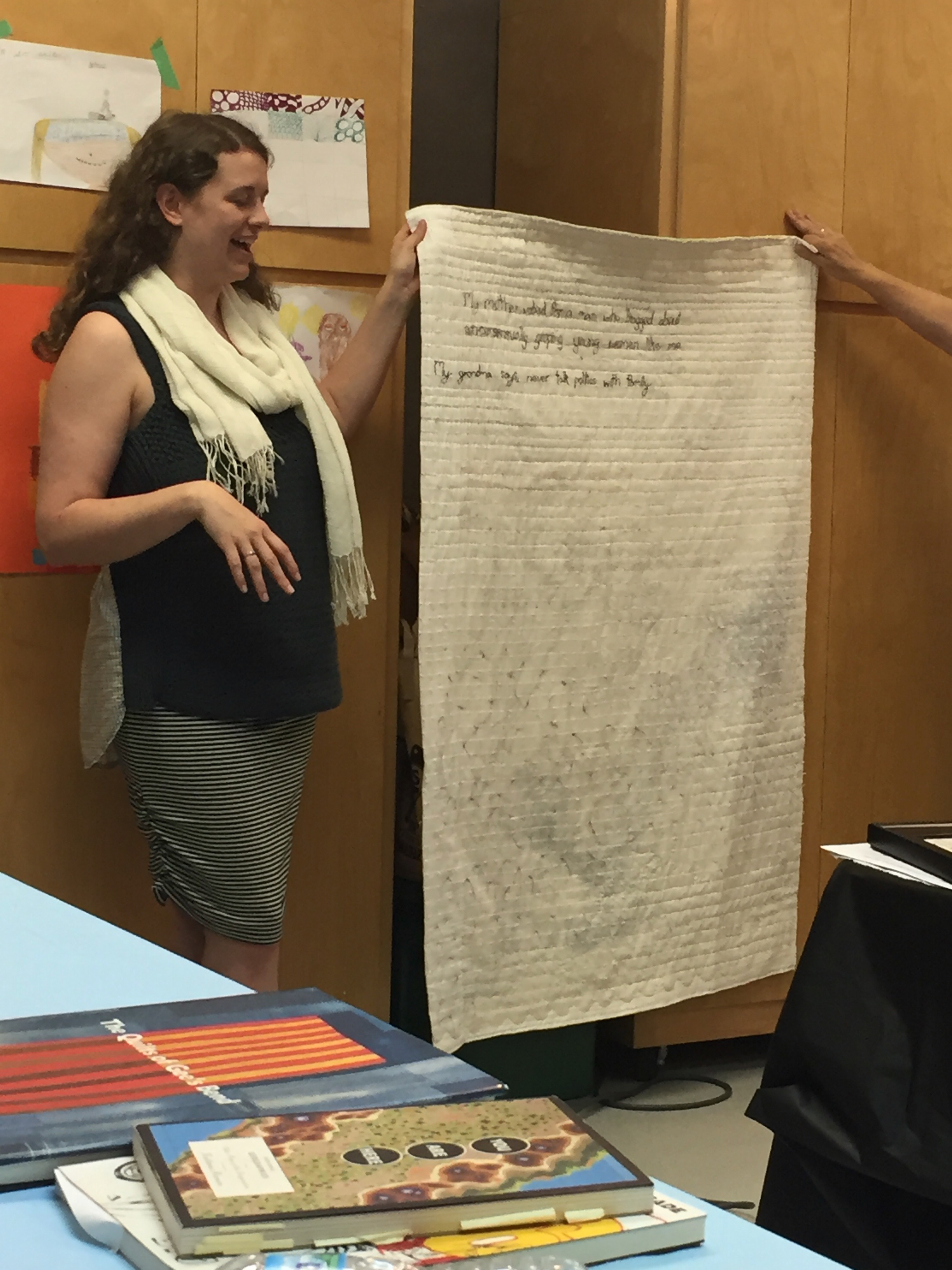 This last quilt, a whole cloth with extensive hand stitching gave me an idea…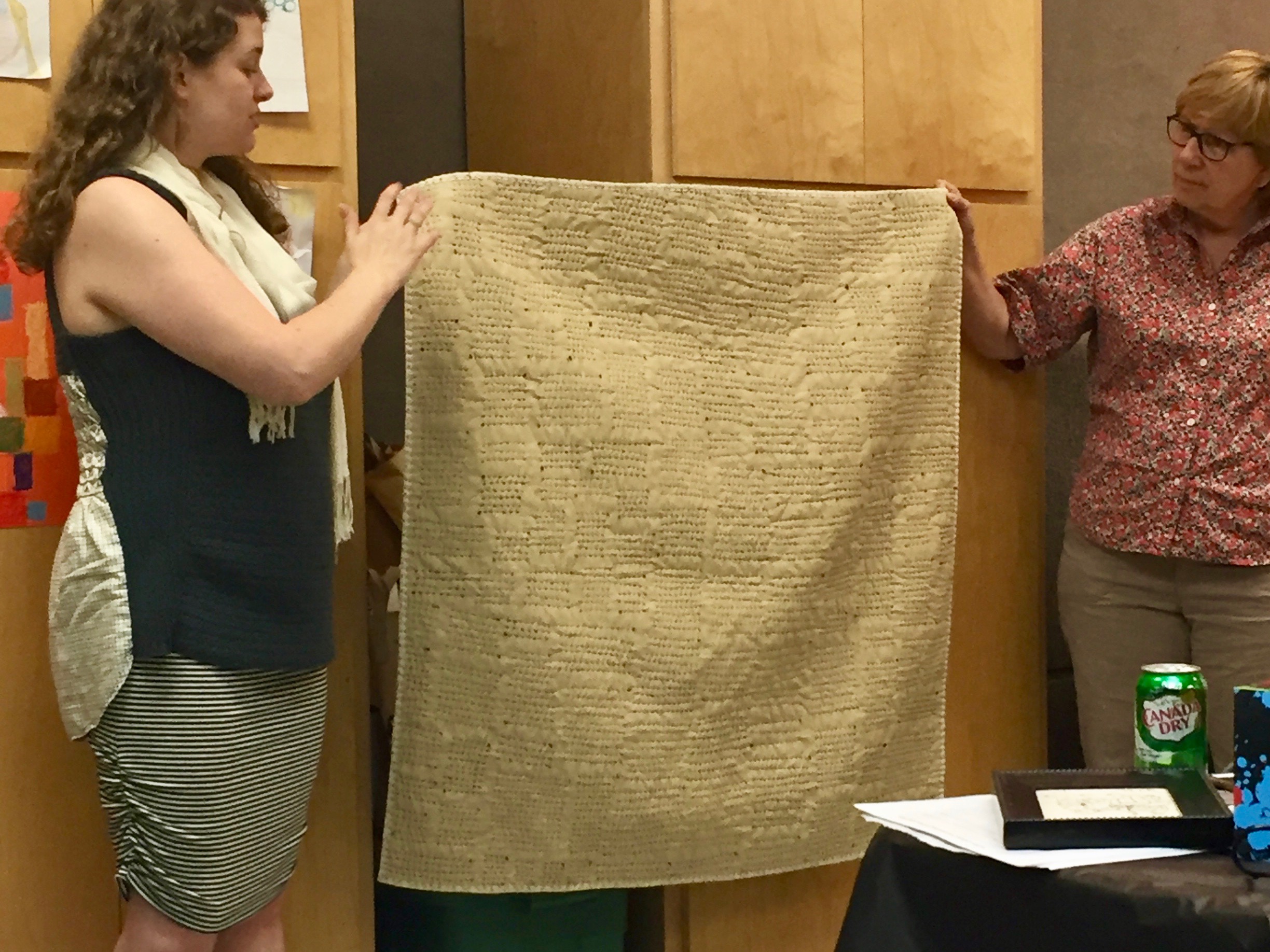 I returned home after a long day, full of ideas…
but no time to sit around!
I finished packing my bags, Steve came home from work and we got on the road to Decatur.
The members of the Decatur Quilters Guild made me feel very welcome for a day of Folk Art Stitching on Saturday. I had so much fun that I forgot to take any pictures. Everyone was packing up when somebody suggested we take a picture for the guild newsletter…
The one I have with me in it does not flatter me so I am choosing not to show it 🙂 but here's one with seven of the students!!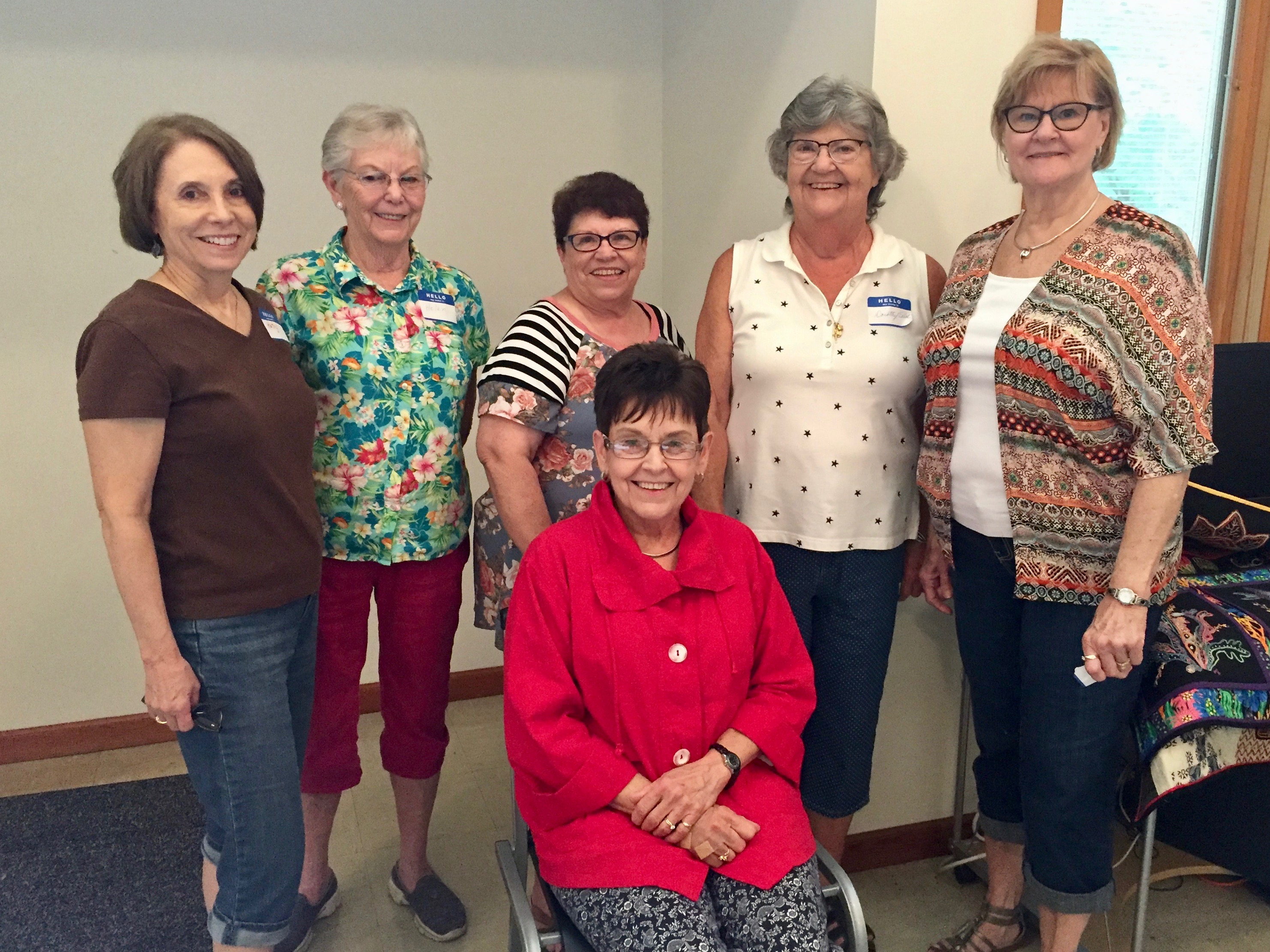 Tired but happy?
Yesterday I had another of those days when I just needed to make something.
I sewed and stitched and had my "something" finished by the evening. Ready to take pictures this morning.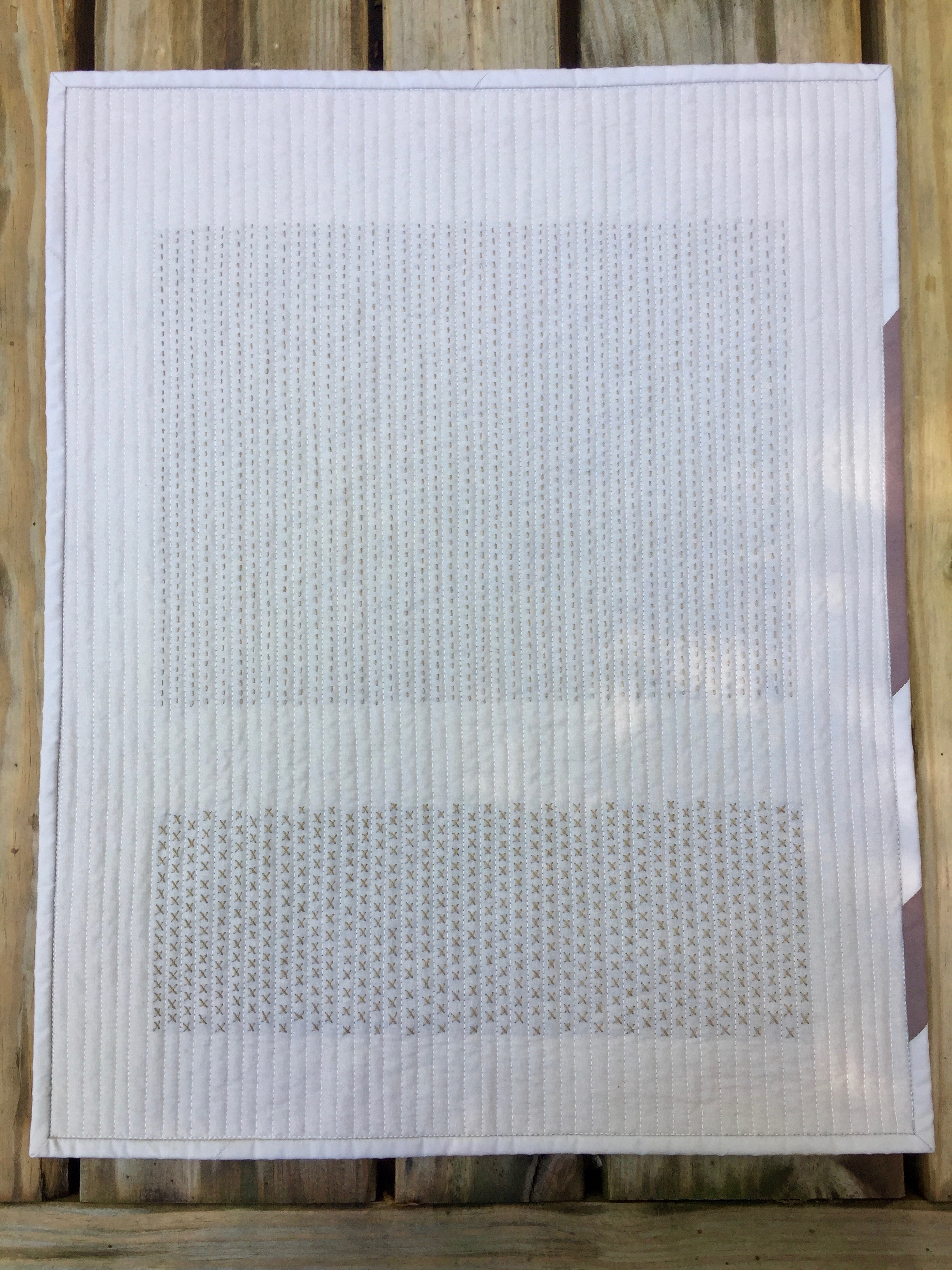 Called Beyond the Surface, inspired by Friday's class, it's only little, 16″ x 20″. A whole cloth quilt with two pieces of grey fabric placed between the top and the batting so as to shadow through, machine quilted with the walking foot and then embellished with hand stitching.
Rows of cross stitching in 12 weight thread on the bottom section,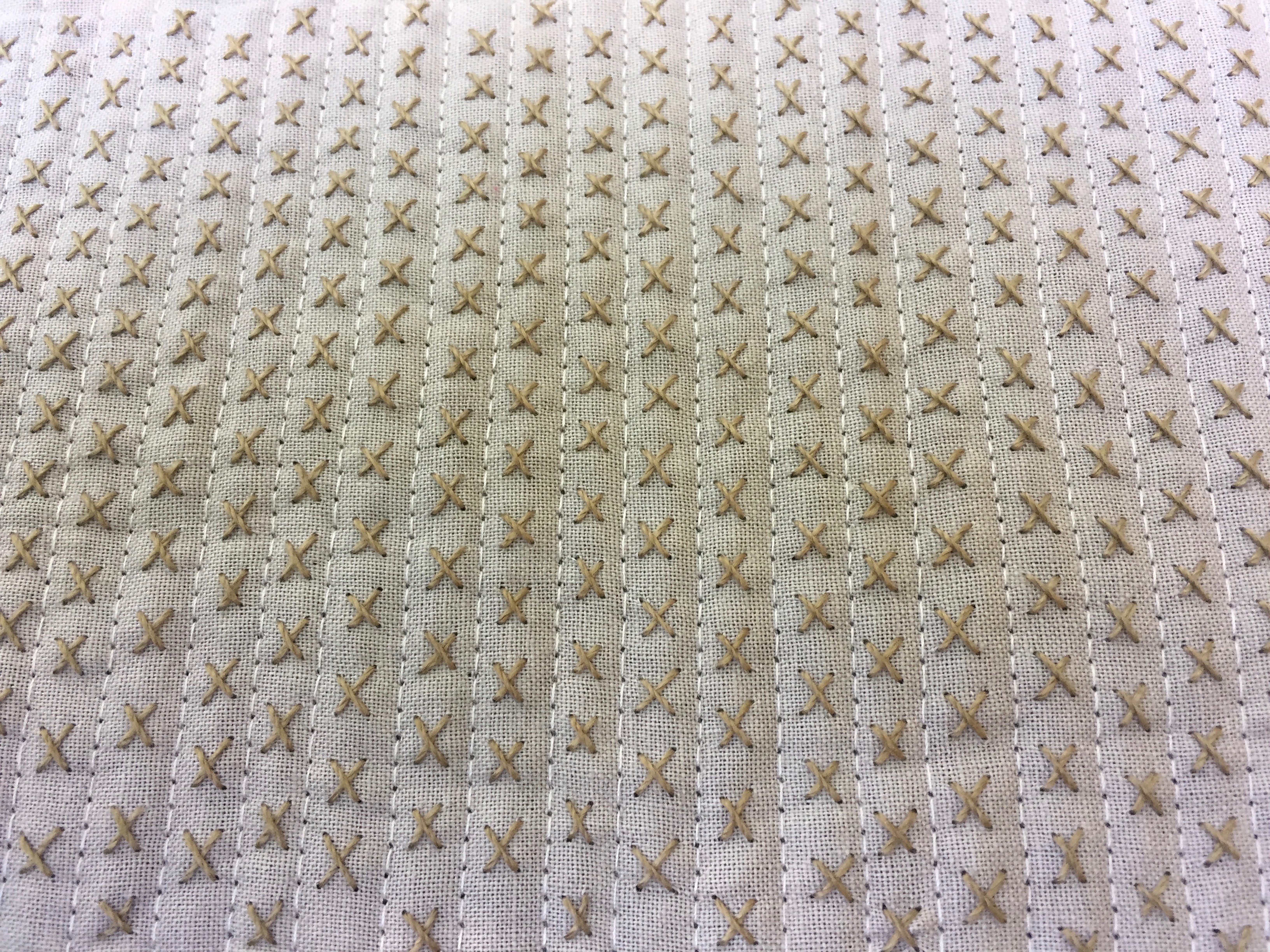 and running stitch on the top section.
From an angle…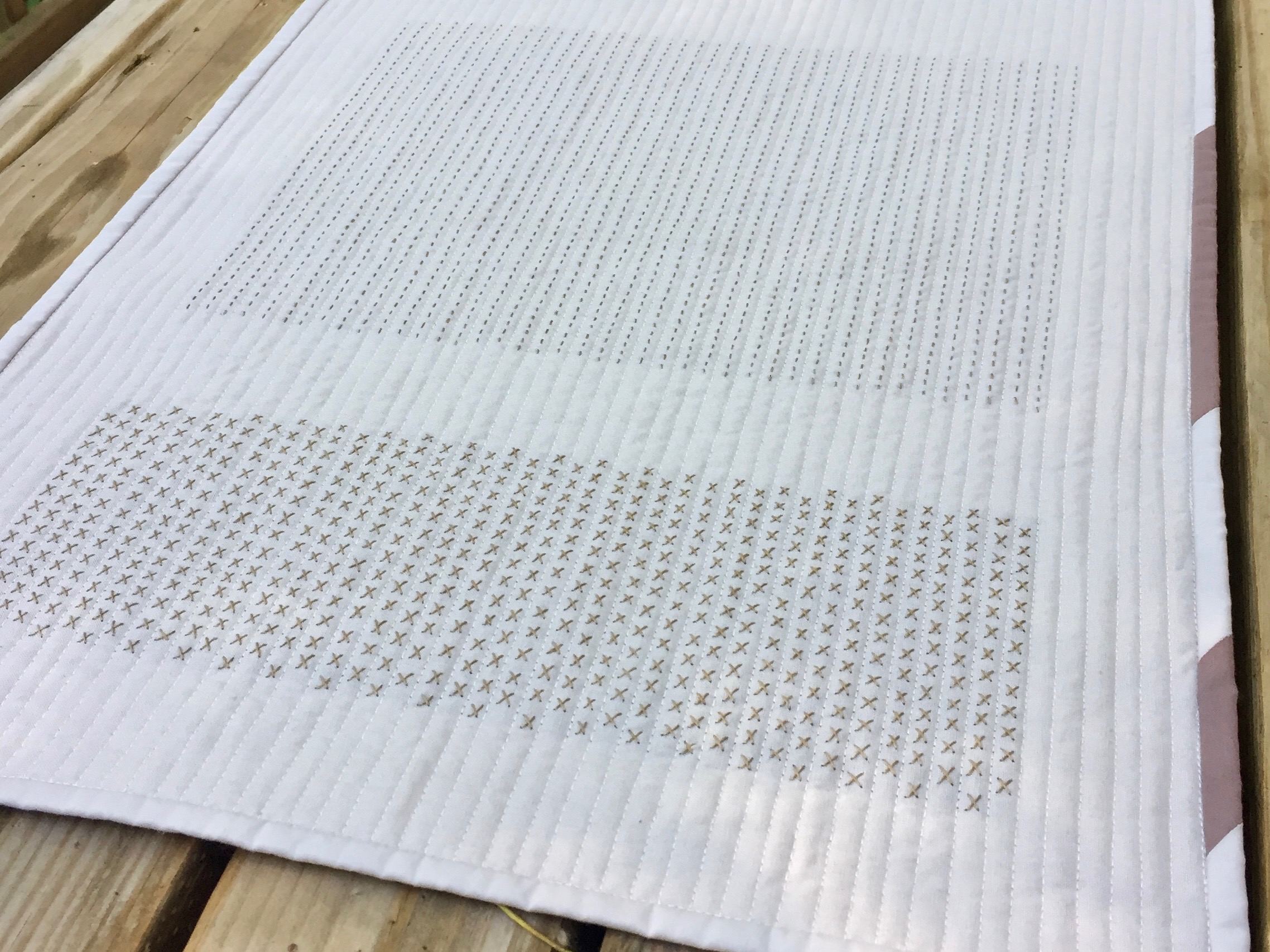 I'm hoping it will be the first of a series of small quilts finding what happens when I add shadow layers and experiment with some different surface stitching designs. No deadlines, no purpose, just a "what if ?"
We'll see. I really do need to get back to the sewing for my deadline tomorrow…