After all that time spent playing it was time for me to get back to what counts as work…
I was booked to teach two classes in Suffolk as fund raisers for The Blossom Charity.
Thursday was a Walking Foot Quilting class at Thorndon Village Hall. Everyone set up their machines and got to stitching. Katie (just visible through the kitchen hatch) kept us well supplied with coffees and teas, and a delicious lunch.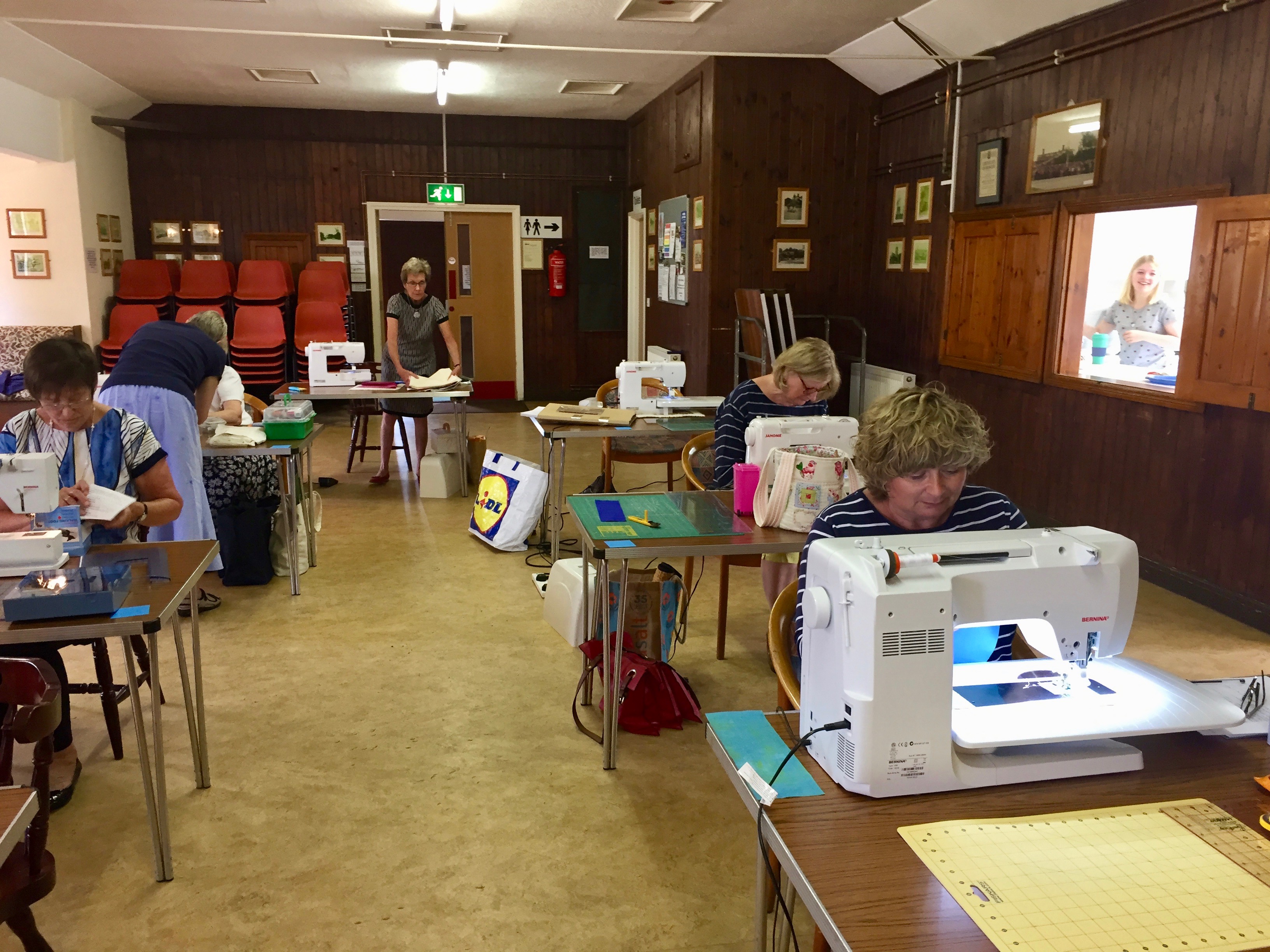 Lots of straight lines, serpentines, spirals and more!
Two of the class brought finished projects from last year's Happy Scrappy class.
This one belonged to Yvonne. All pieced when I last saw it, now it was quilted and bound!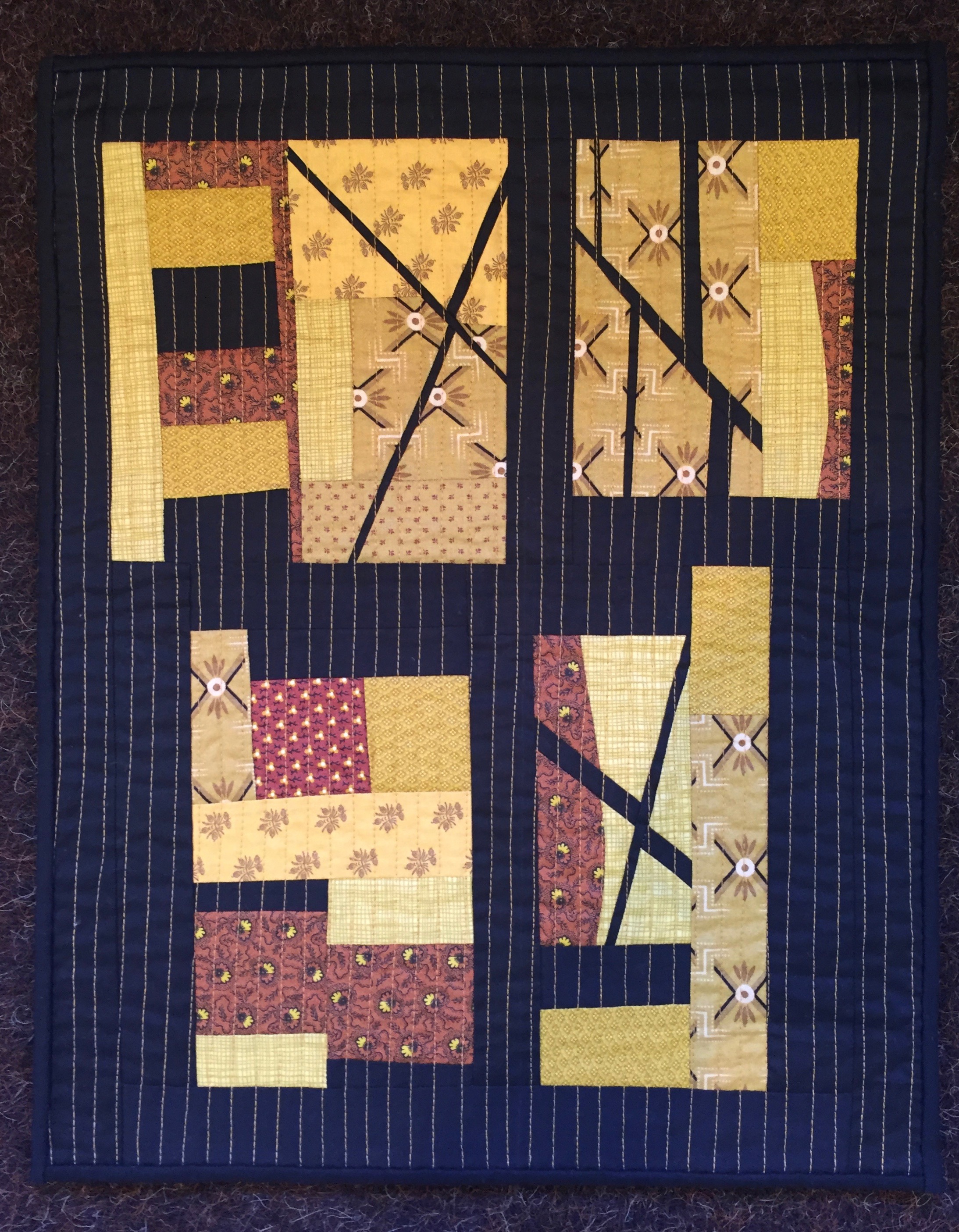 The narrow insert pieces deserve a closer look?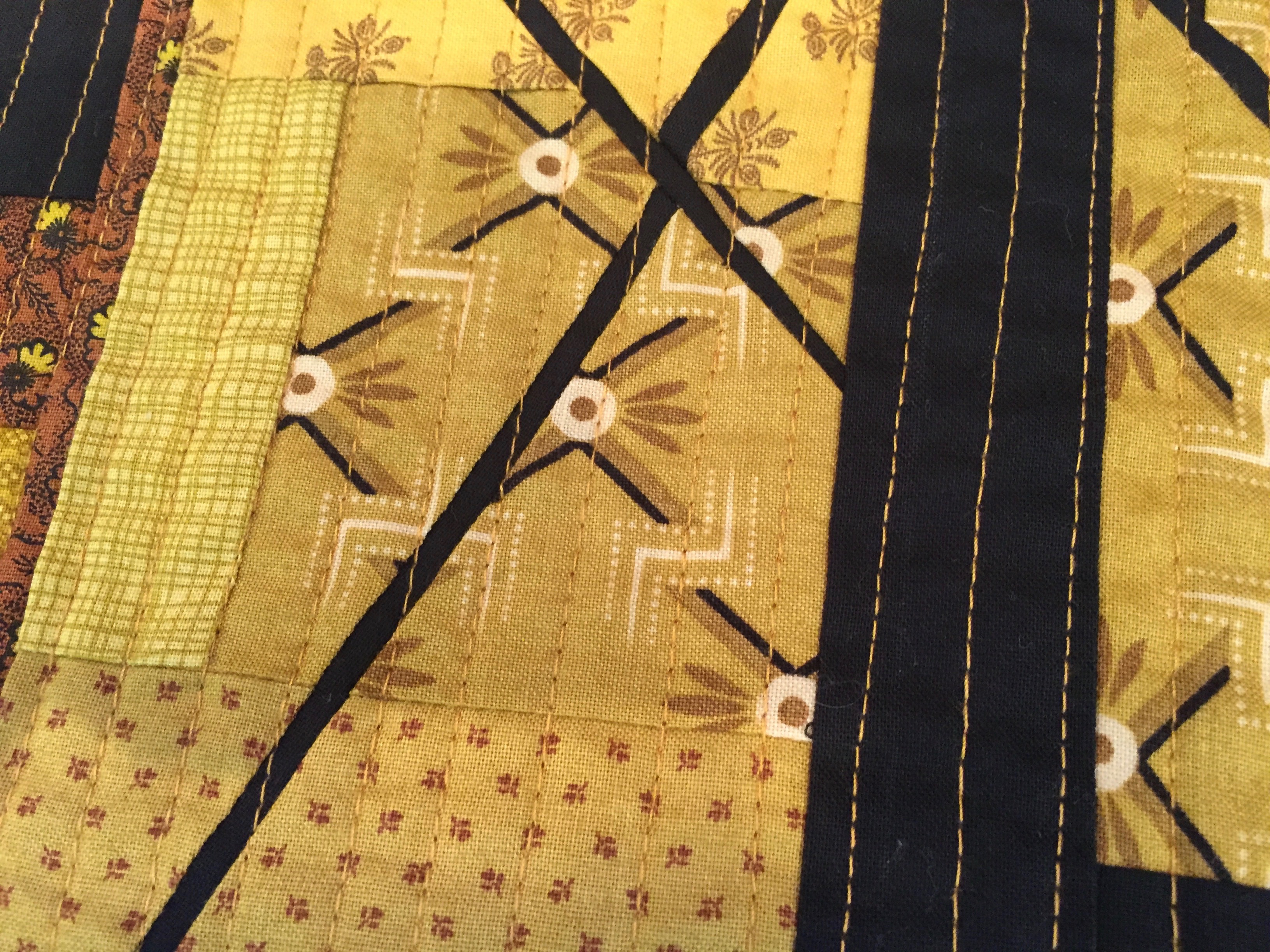 Andrea had finished her little quilt too.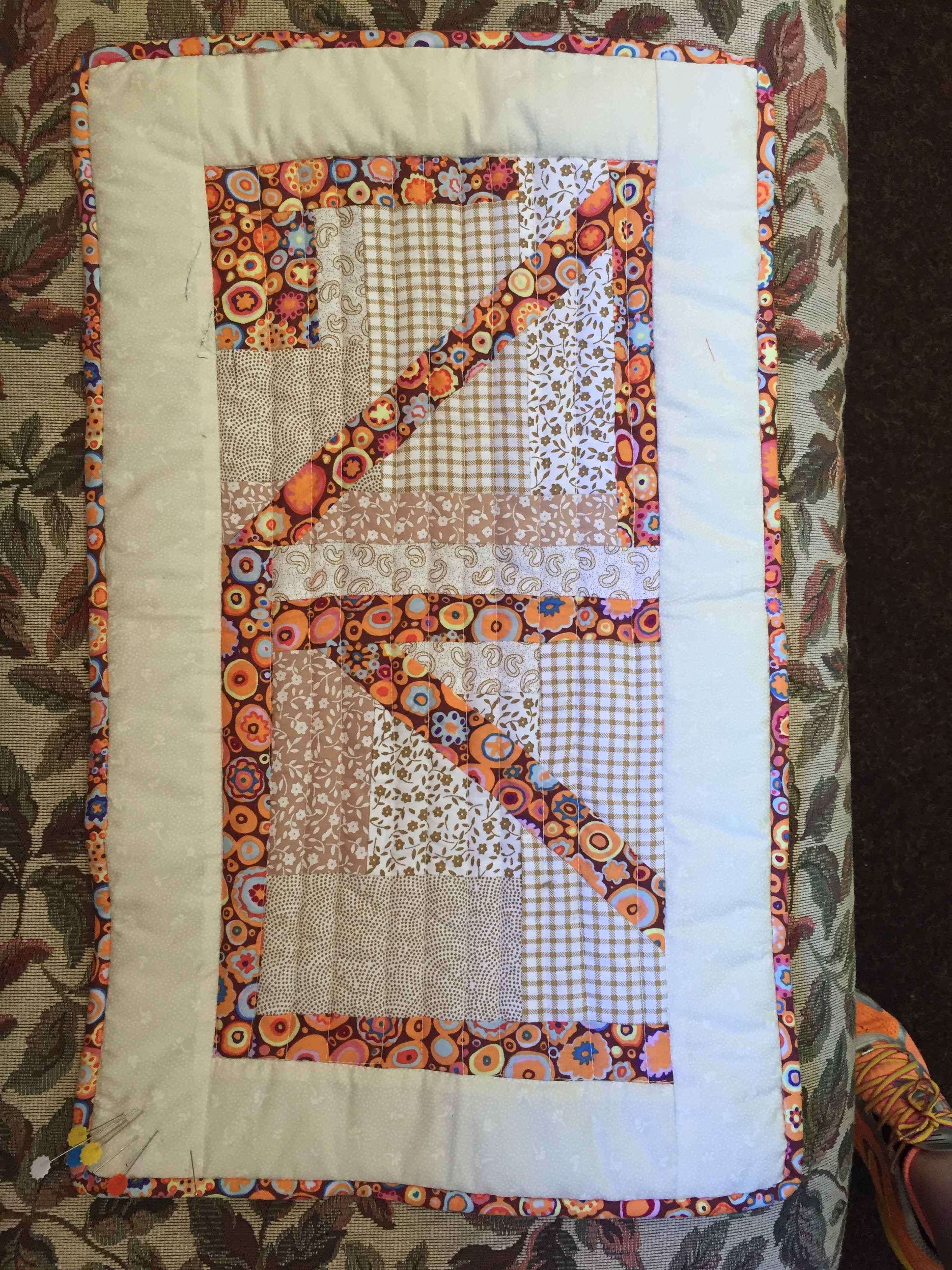 A splendid day, but not over yet.
We had all arranged to meet at Bridget and Chris's house. It was a lovely evening. Time for just a couple more flower/plant pictures…
The pond.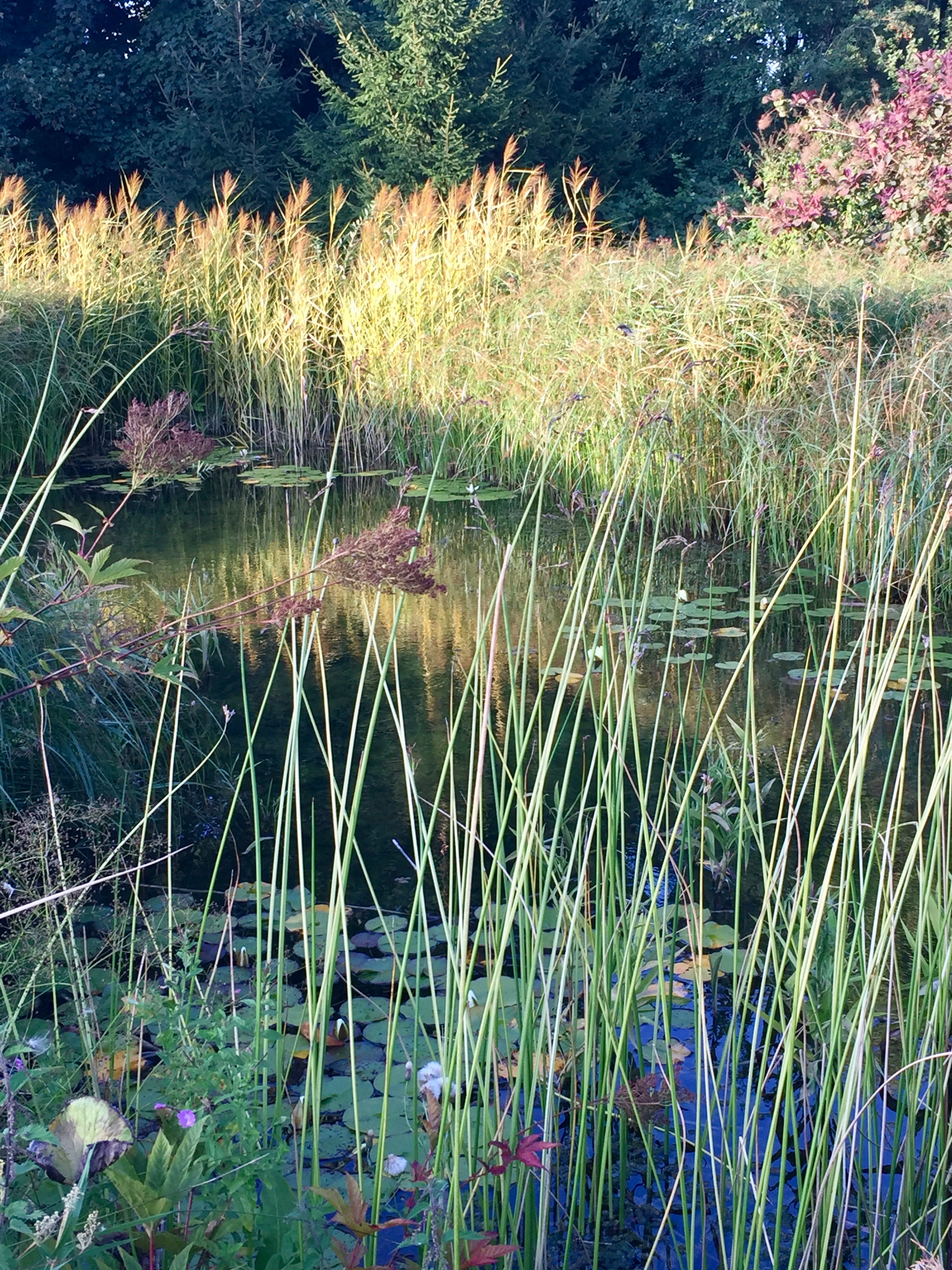 and a beautiful display of Echinacea.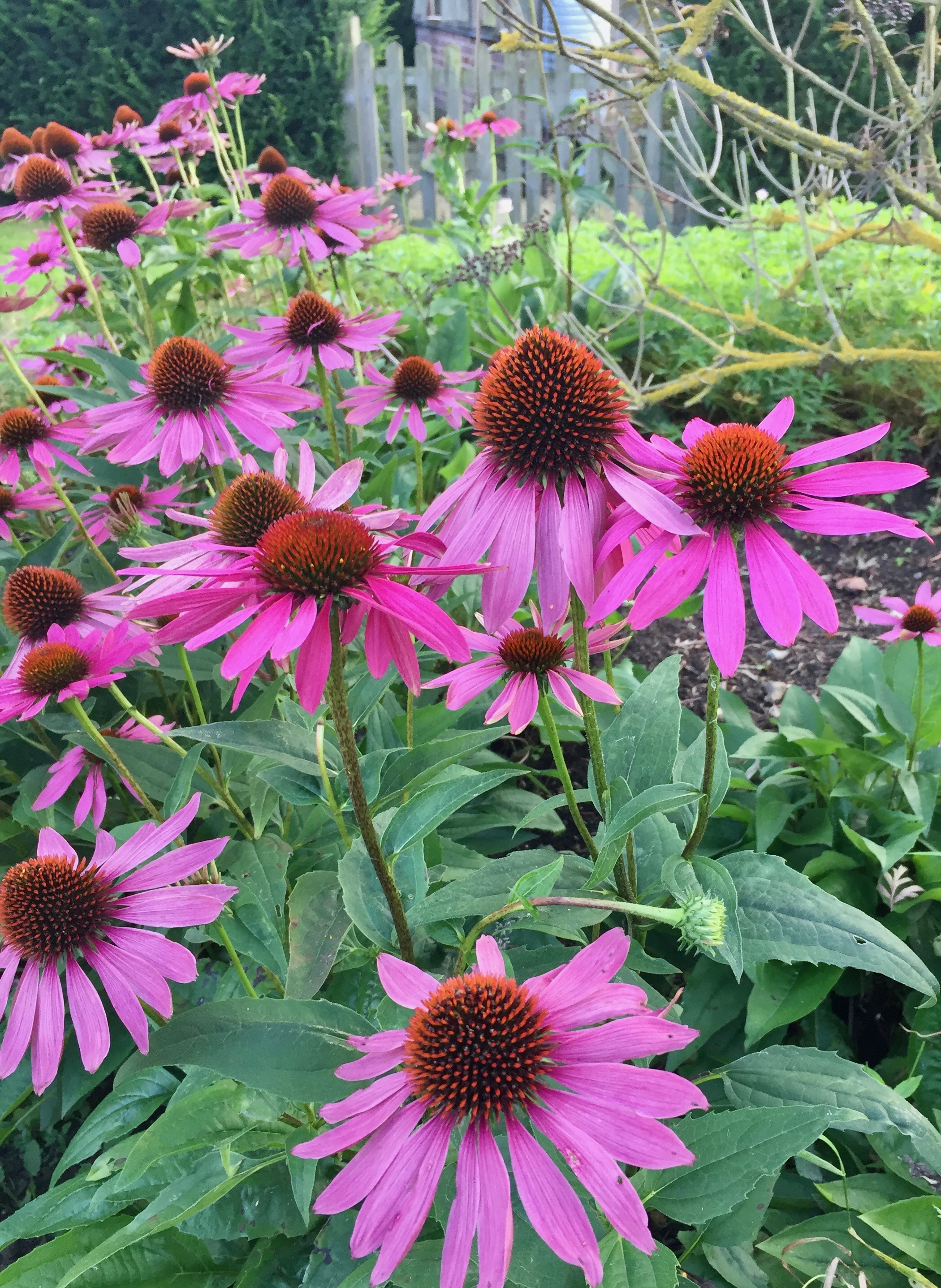 A table was booked for dinner at the Black Horse in the village. After we had all eaten as much as we could possibly manage it was family photo shoot time.
It was a bit dark really but I can't not include a picture of my dad with all three of his children, together for the first time in seven years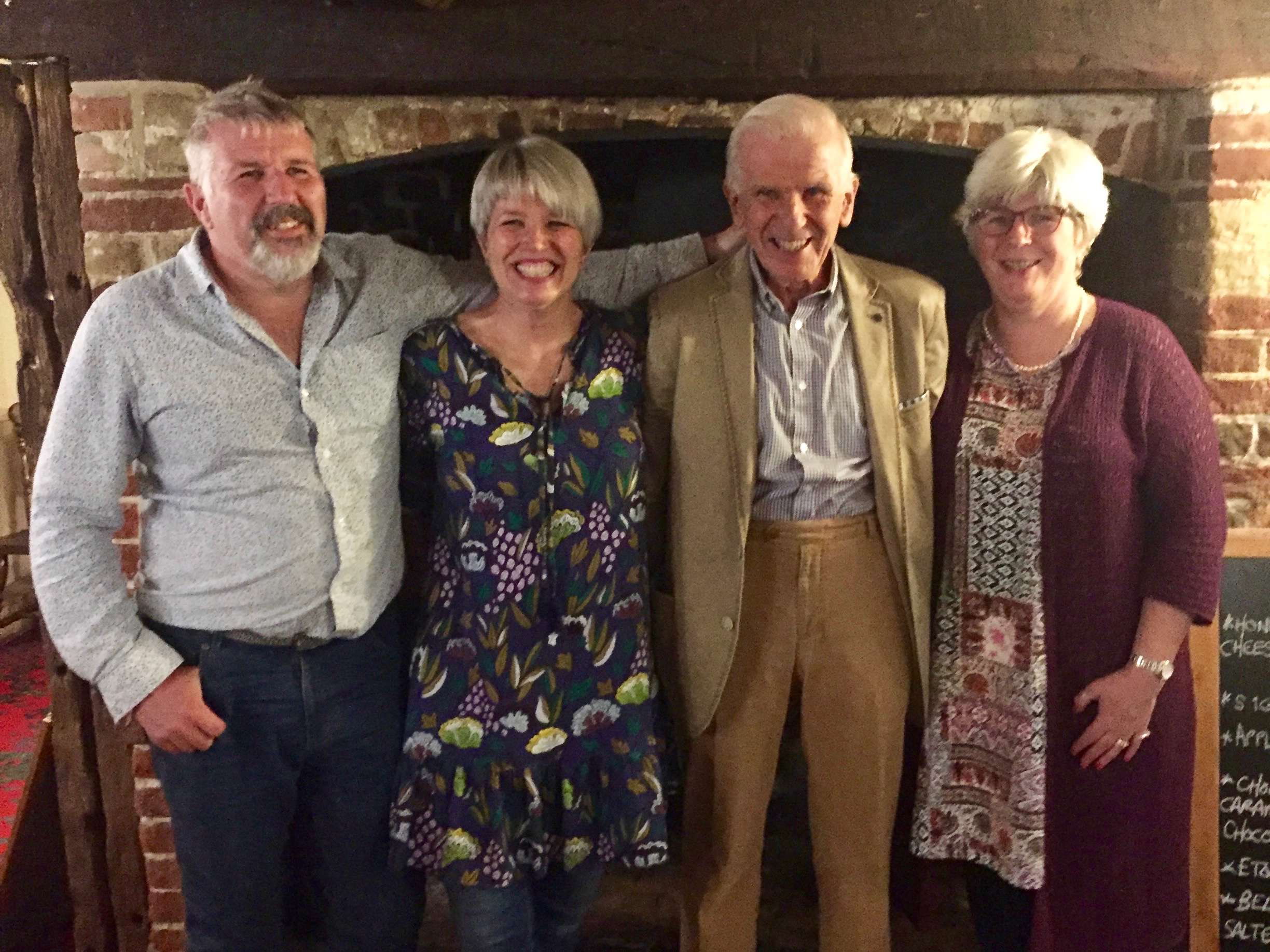 and one with the spouses and James and Sarah.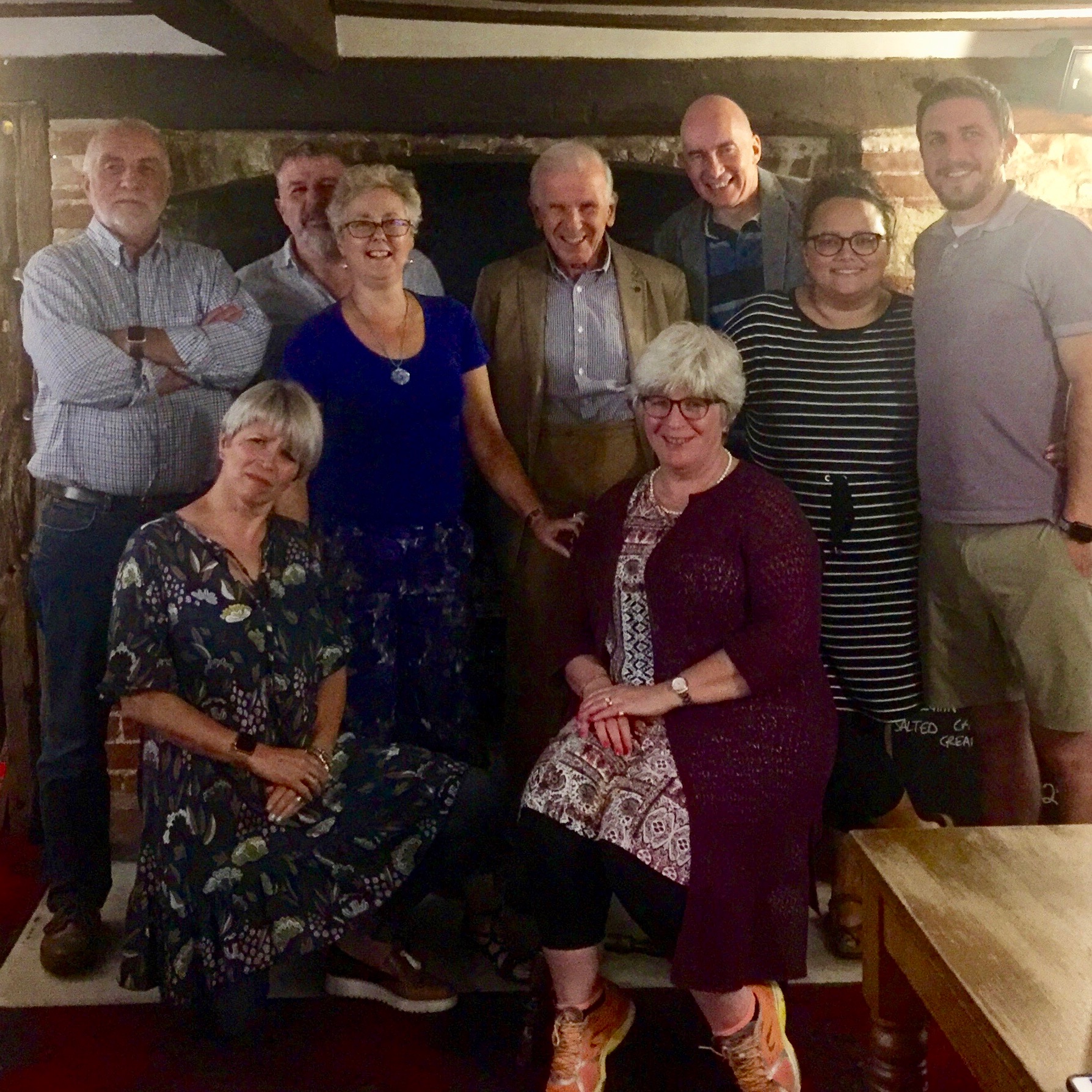 The best one was the one of my dad behind the bar.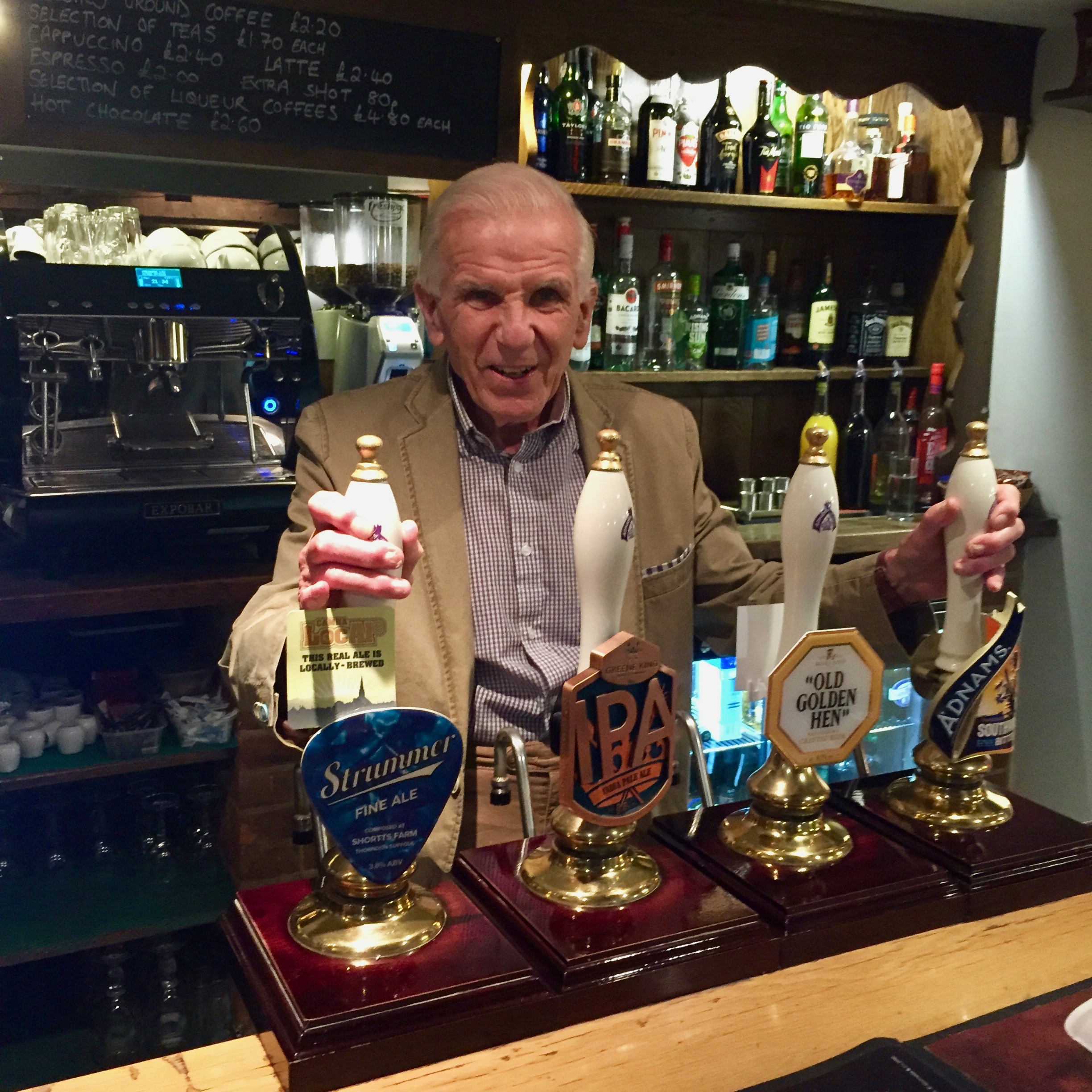 A new career awaits?
On Friday we held our Folk Art Stitching class in Eye Community Centre.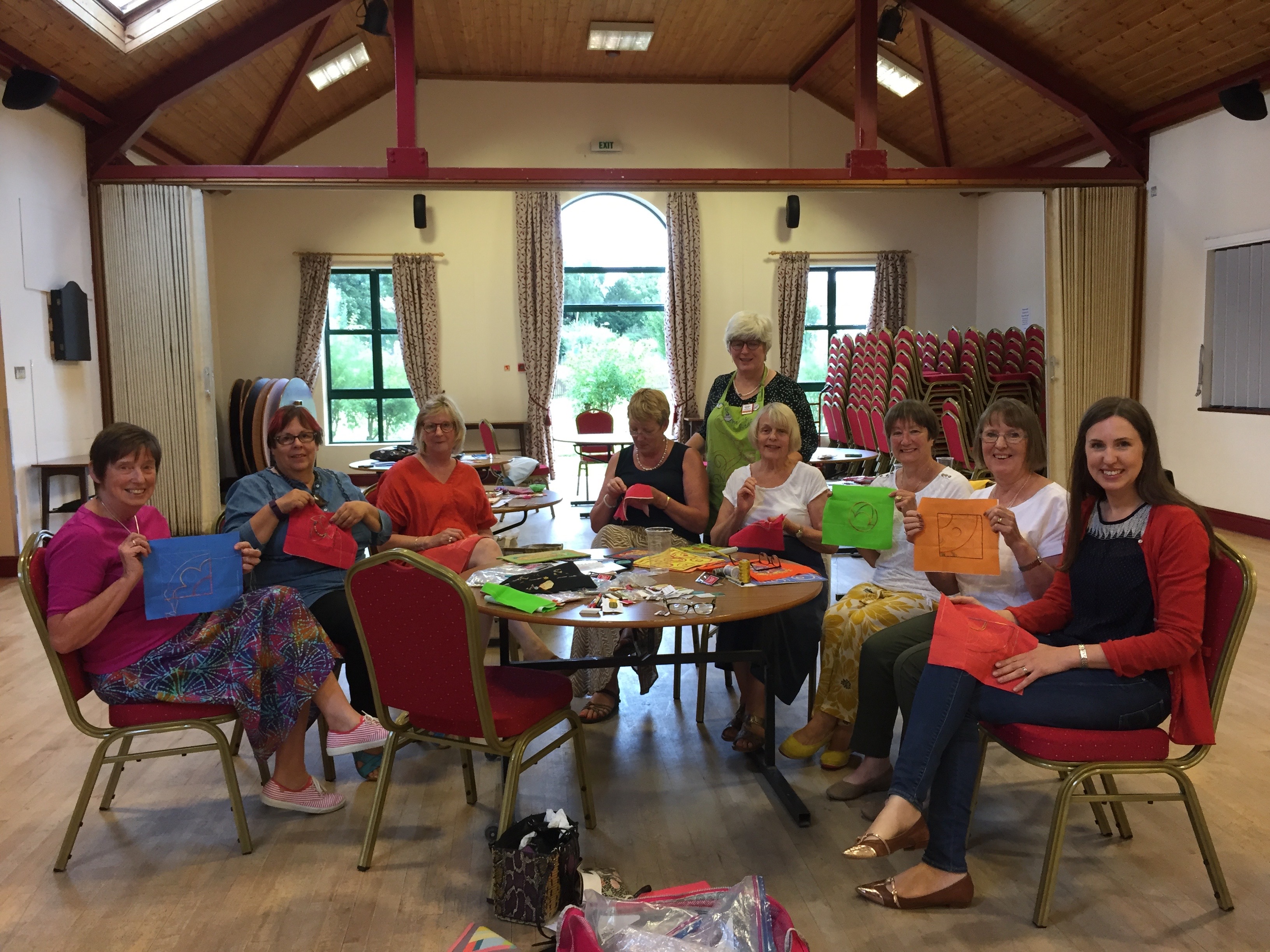 It was a super sociable day. Students had a choice of two printed designs and a mini collection of House of Embroidery perle cotton threads for their stitching.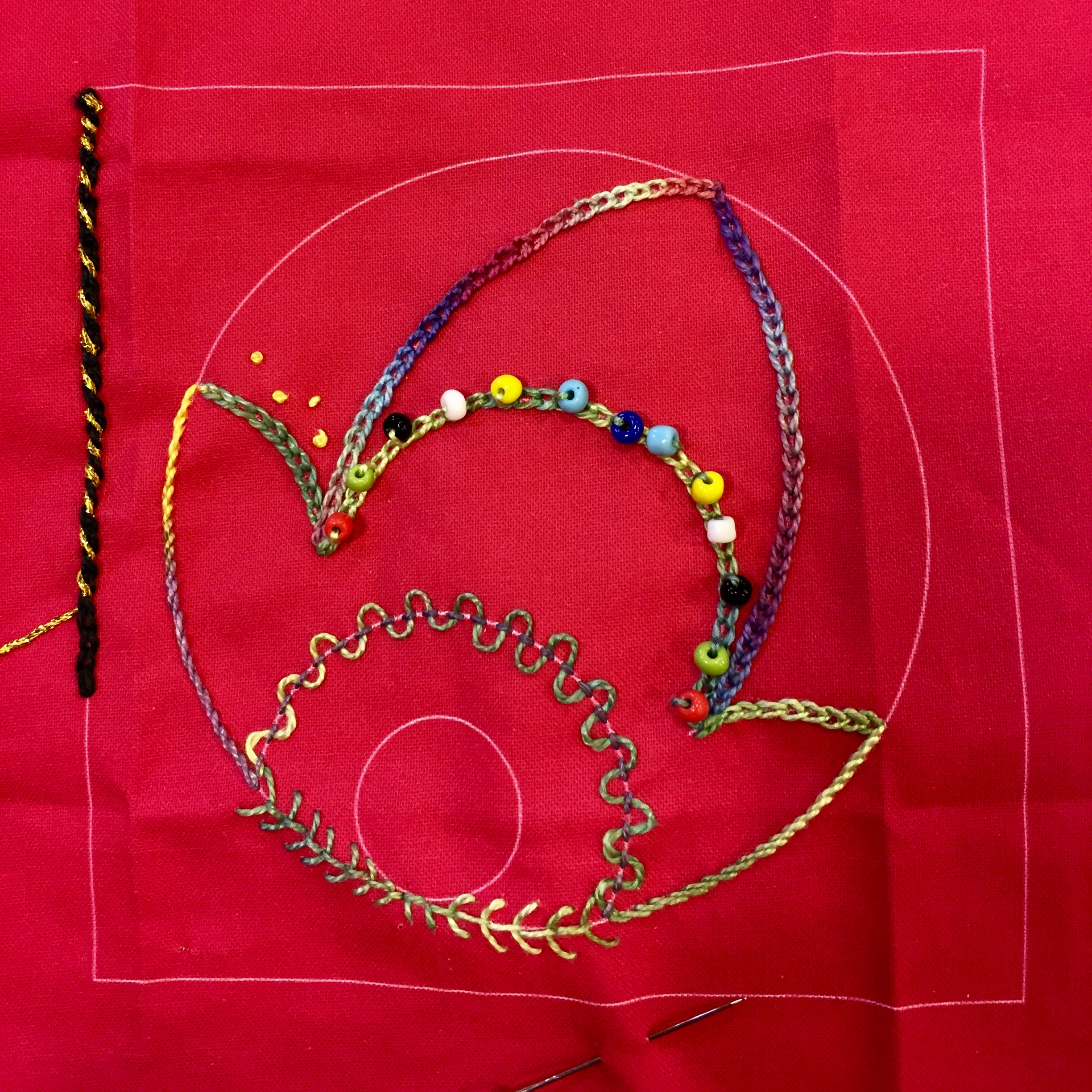 No time to sit around.
Dad had the dining room all cleaned up and tidy before we left on Saturday morning. The new table runner I had brought with me was in place…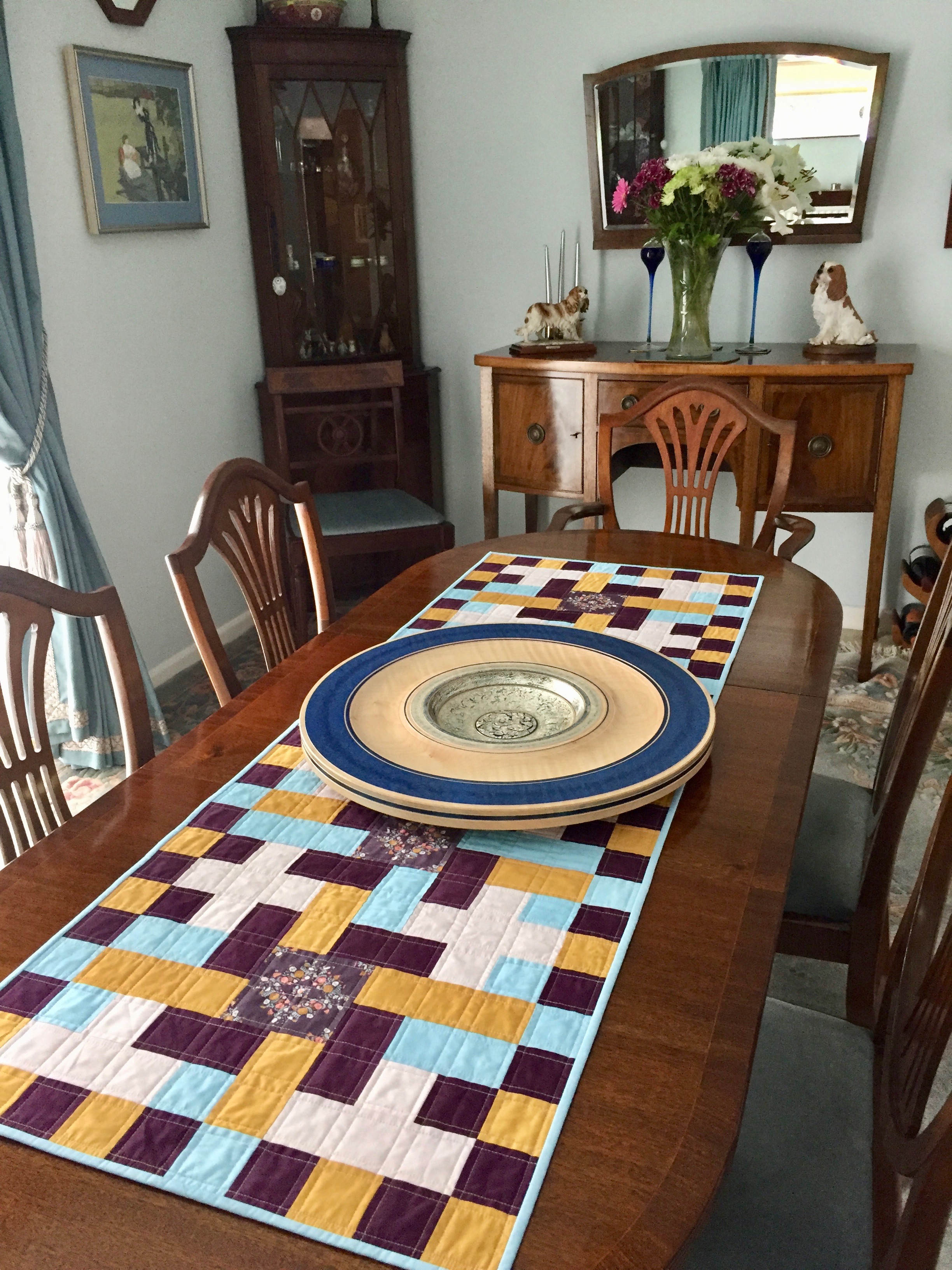 I think it deserves another look?
Made to measure, it fit the table very well!
Time to hit the road again. A quick stop at Tesco's for essentials to bring home, followed by lunch en route. A visit to dear friends in Colindale, a cup of tea with more friends, and dinner with yet more friends before dropping off the rental car and checking in to the hotel at Terminal 5 at Heathrow…
A 5 AM check out to get to our 7.20 flight from London to Dublin made for a very short night and being around to see the sun rise.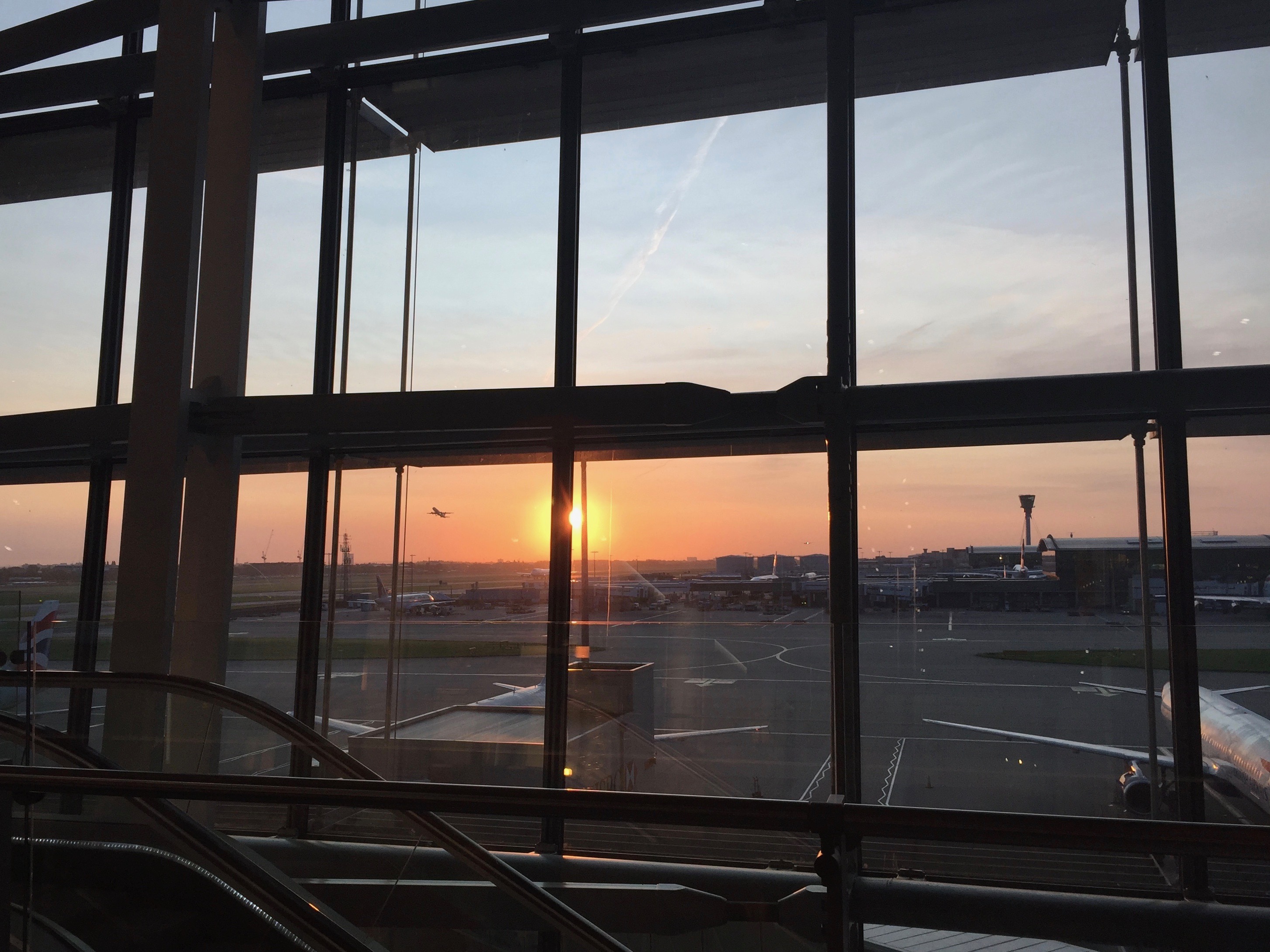 There was just time in Dublin to get our next set of boarding passes (nothing is ever simple?) and go through immigration and customs for our final flight. Home to Chicago.
Everything was in order when we arrived back after our packed ten days of fun with family and friends. A good trip!
I've been busy this week getting ready for my next adventure. I have two suitcases ready with lots of stuff, step outs, samples, quilts, and multiple outfits. My hair is trimmed, my nails are manicured. Flights, rental car and hotel are booked. There will be pictures…