January 9th already… and what have I got to show for it?
I make big plans and then what happens?
Oh well, I tried making a small quilt for the Curated Quilts curve challenge. Starting cutting the pieces four hours before the deadline probably wasn't a good idea but I was quite happy with the way it came out.
Over the Hills mini, 10 1/2″ square, made with Essex linen, finished pillowcase style, just a few hand stitches…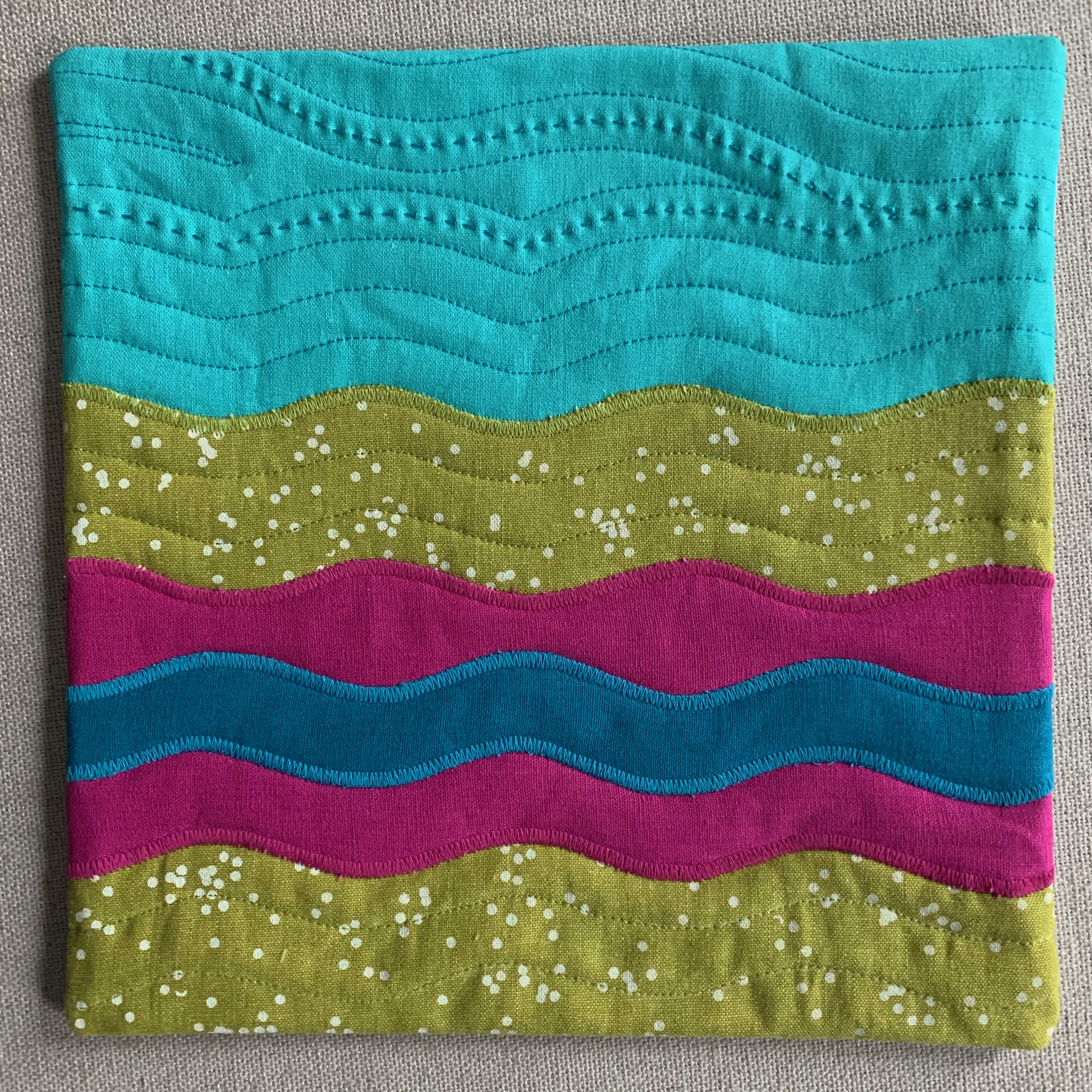 I heard yesterday it didn't make the cut, but at least I made something?
I constructed a quilt using the paisley squares I designed and stitched for Global Artisans last year. I've done all the straight line quilting and the binding. Now I'm adding some bold hand stitched embellishments. I'll need to go back and free motion in the paisley squares but everything is stabilized.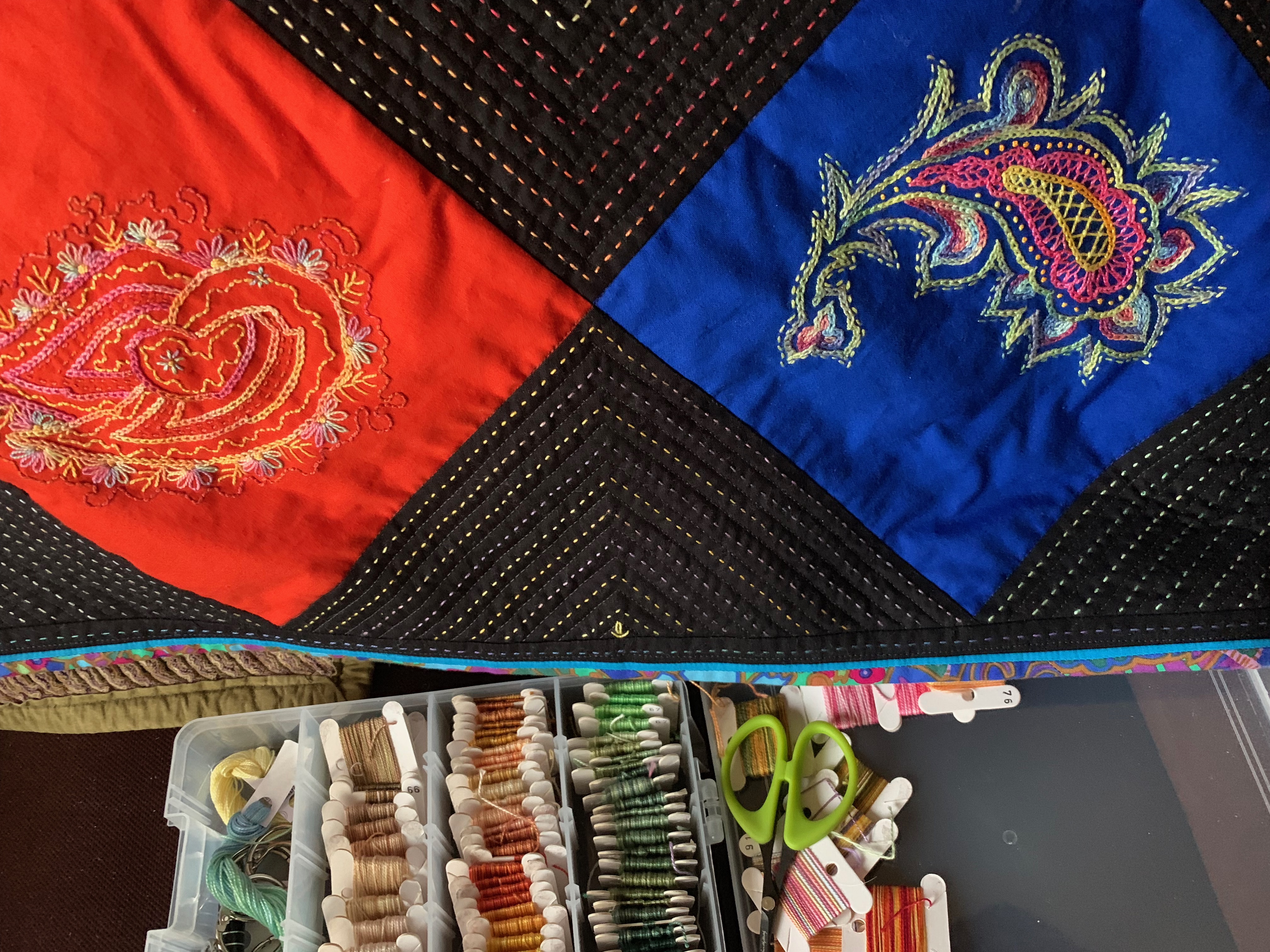 It's definitely slow stitching…
AND I've been packing!
That's what today's featured image is all about. We are flying overseas this evening, and I'll only be home for a few days before I head out again when we return, so I've been getting everything sorted for my two weeks in Southern California at the end of the month. I've got five classes at Road to California and then Sheila and I are driving north to Paso Robles to visit the Almond Country Quilt Guild for another class and a lecture. It looks like it's going to be a three checked bag trip 🙂
On another note I'm going to be removing the butterfly designs from my web site very soon. I was going to do it today but I think I'll wait until I get back from the UK. If you've been thinking about downloading them for future use you might want to do it in the next few days?
Back to packing. We're flying in eight hours…