I'll be at the airport this time next week so I decided I needed a new wool appliqué pattern to offer to my students…
I'd always wanted to make a grey piece so here it is… Not Quite Square.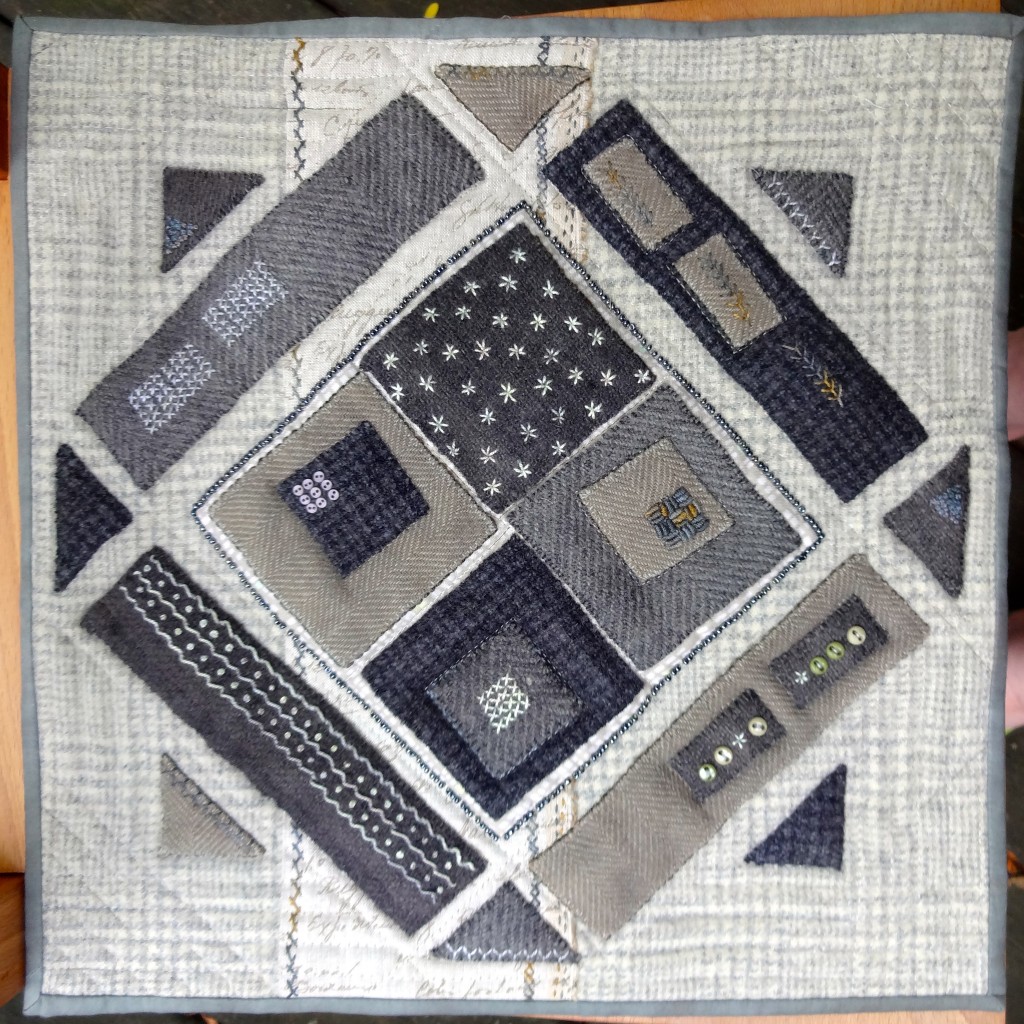 I used a piece of printed linen for the background stripe that I had bought in England last year. The embroidery is all completed using hand-dyed threads from House of Embroidery in South Africa, the same ones we use for African Folklore Embroidery. I do like the subtle color changes …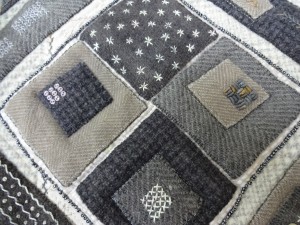 Julia is working on the details for me and we will be printing and packaging tomorrow. Maybe Ruby and Benjamin will get to watch Frozen again?
I now have a large suitcase in the dining room and I am gradually filling it. I'm going to check my handouts supply today and get those sorted…
Meanwhile, I got a parcel yesterday. Remember the denyse schmidt MODERN SOLIDS box I won at Market 12 weeks ago? They finally arrived on my doorstep…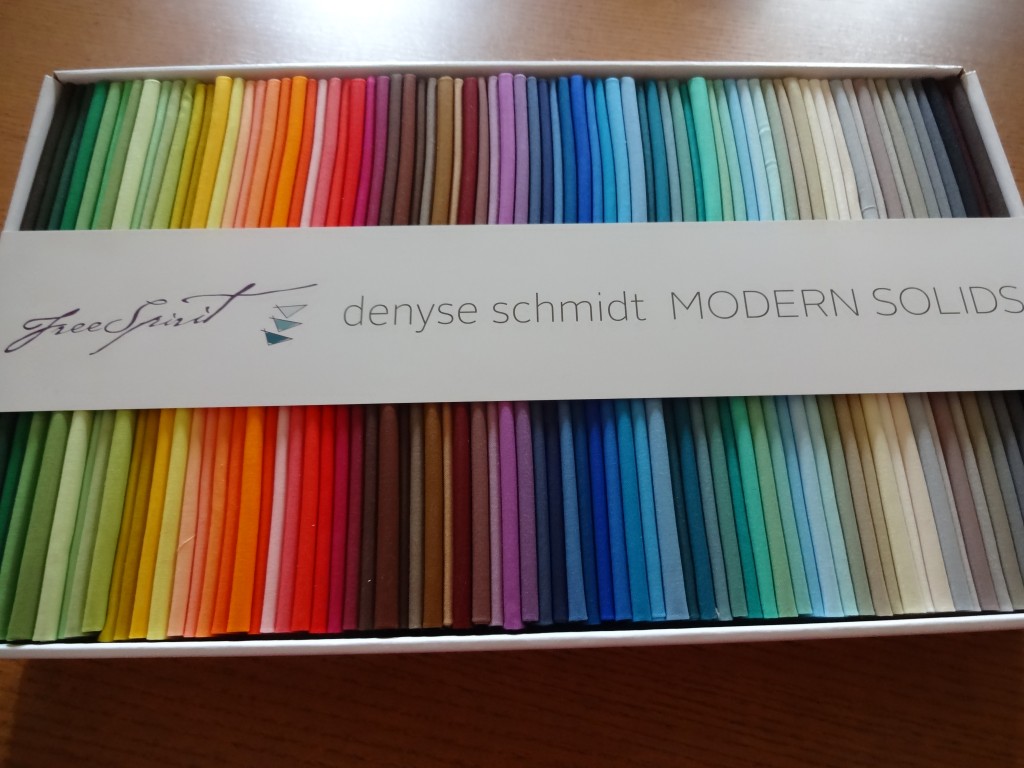 Aren't they lovely? Too nice to disturb? I'll just admire them for a little while.