The countdown continues. It's  just nine days until I board the plane to Portland for Quilt!Knit!Stitch! and my preparations are chugging right along.
I worked on the kits for my Starting Out with Wool Appliqué class on Saturday…   they took longer than I thought they would but they are done! One for each student and some spares.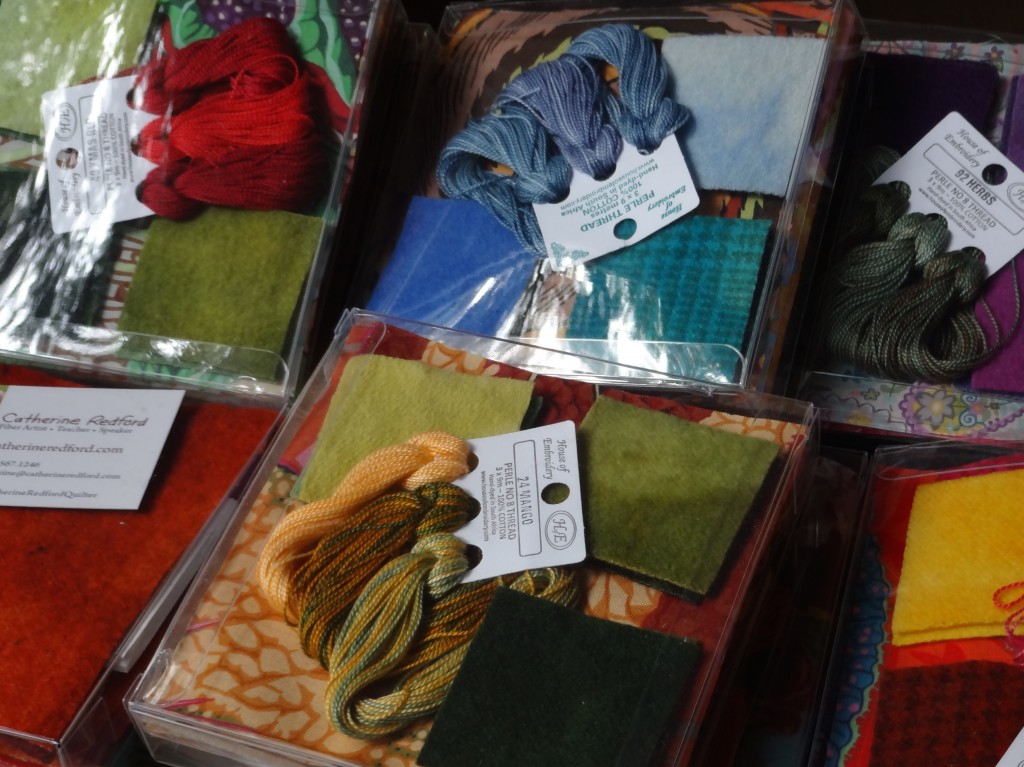 Each little box has five, 5″ square, pieces of hand dyed wool in one color family and another six, 2″ squares, in a contrasting color. Then there's two, 5″square, cuts of quilting cotton suitable for layering and a card of delicious South African hand dyed threads. I'll be adding my favorite Tulip Company chenille needle and a milliners needle in class, along with wool threads for stitching the pieces down and several hand outs.
On Sunday I made some sample designs to inspire…
I started out with a simple design made from squares and rectangles.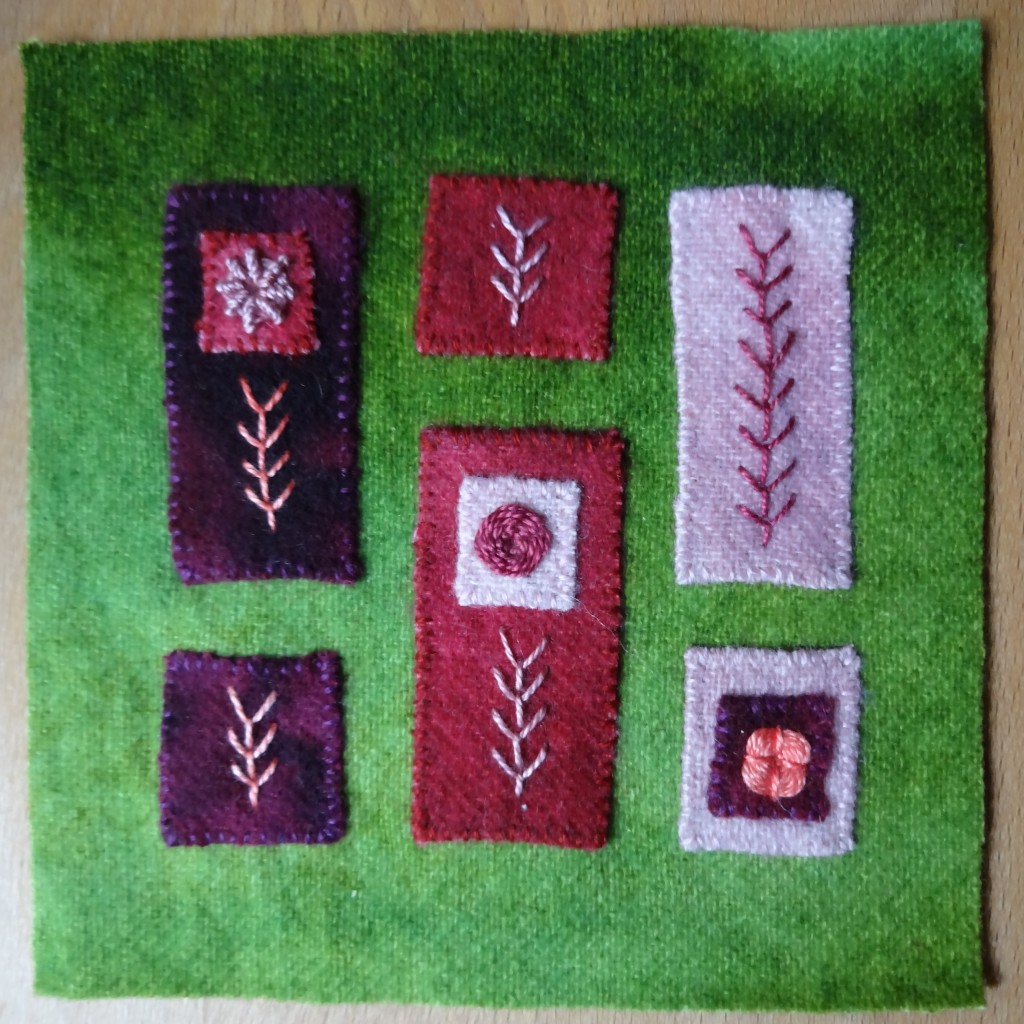 This next one is all circles. I think I'll add some beads today?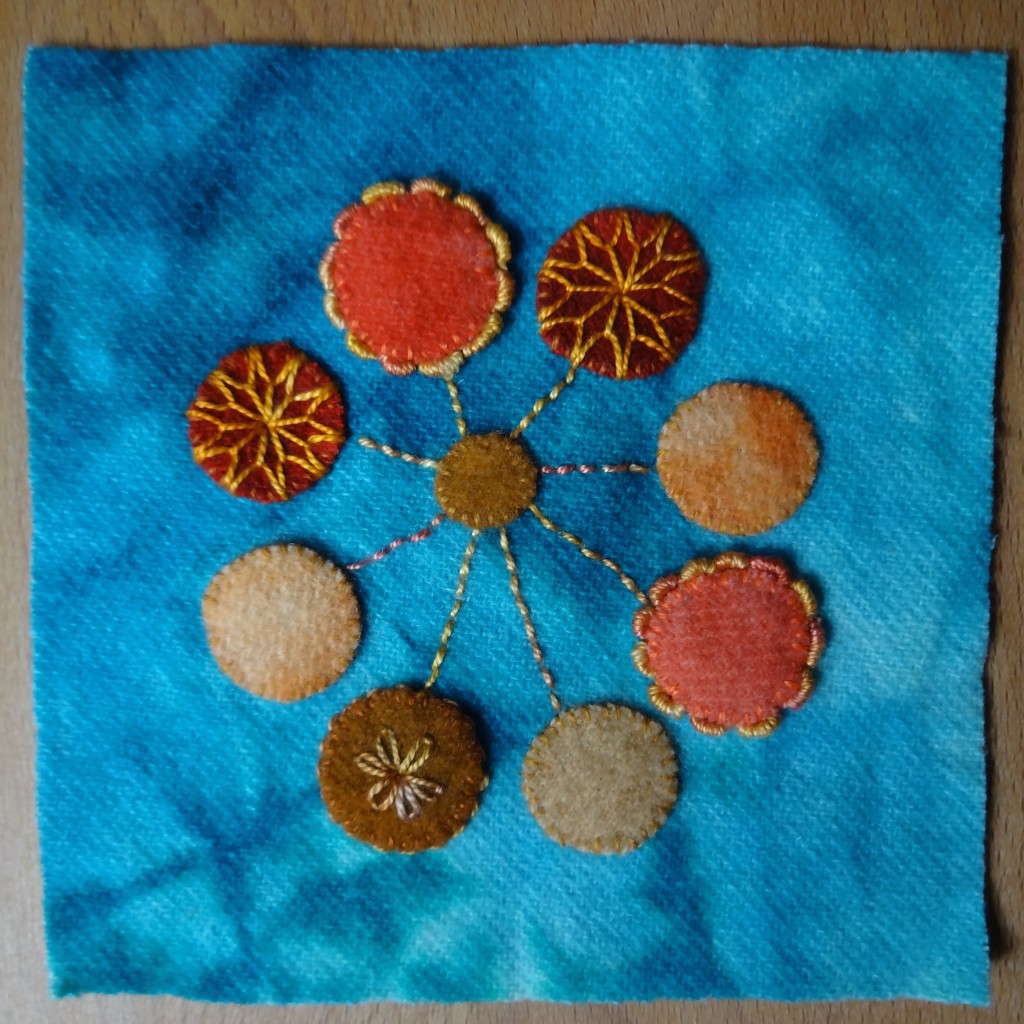 And this one combines cotton and wool to make a very pretty piece.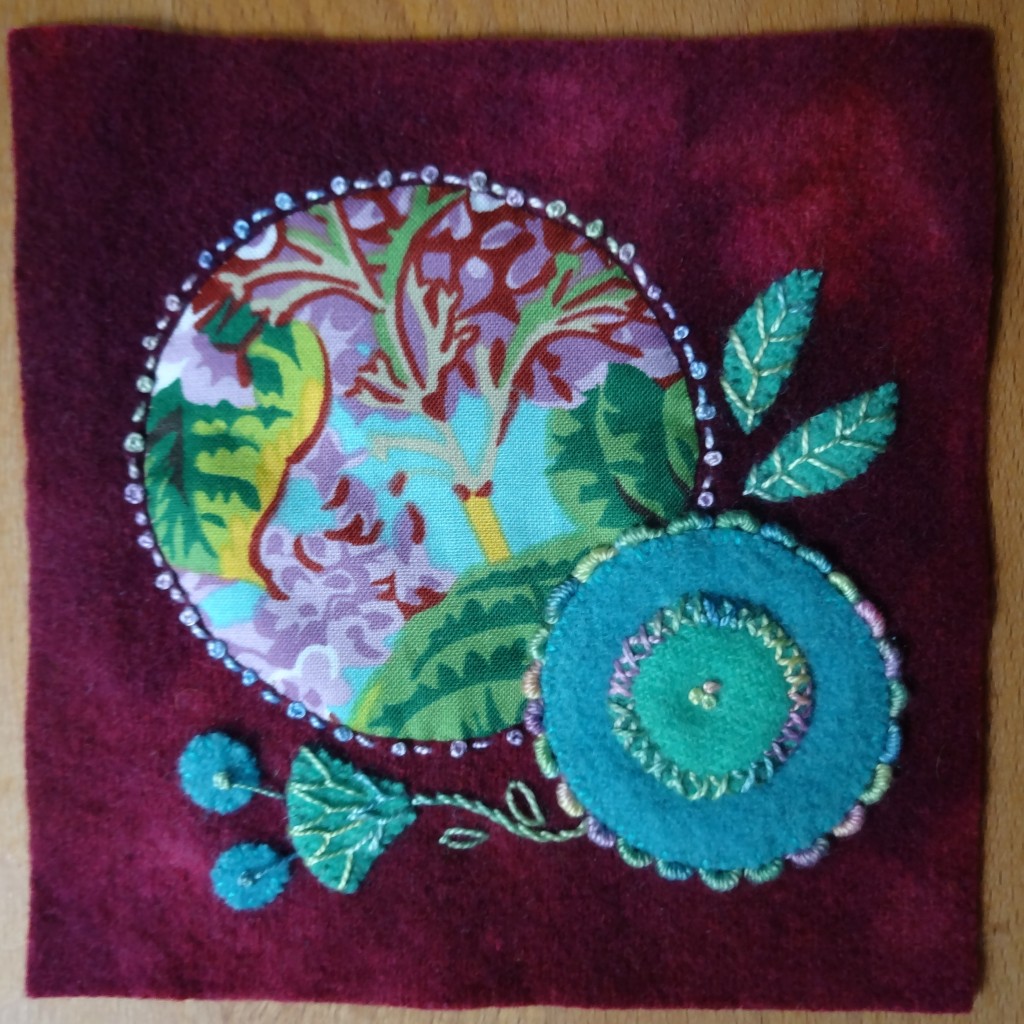 I'm thinking they could be made into pin cushions or a needle case cover.
It's a three hour class and I want everyone to leave with the basics of wool appliqué, and a little bit more. It's going to be a great time…