Another day, another class!
Here we all are at the Auburn Chamber of Commerce for our Wool Appliqué Experience class.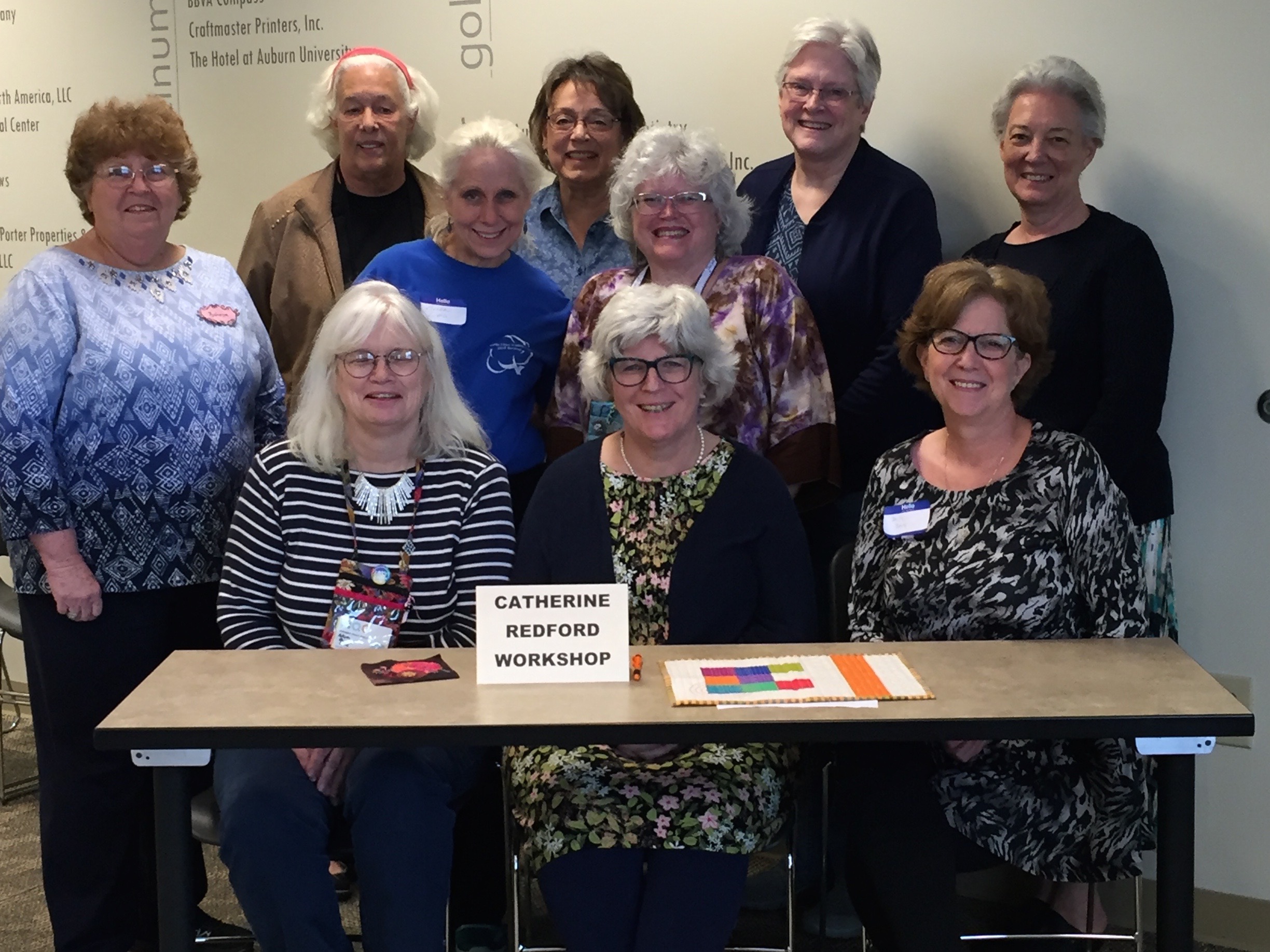 Handwork makes for a wonderfully sociable class and we had a lovely time stitching together. Here are some of the projects started in our time together.
Pinks and purples.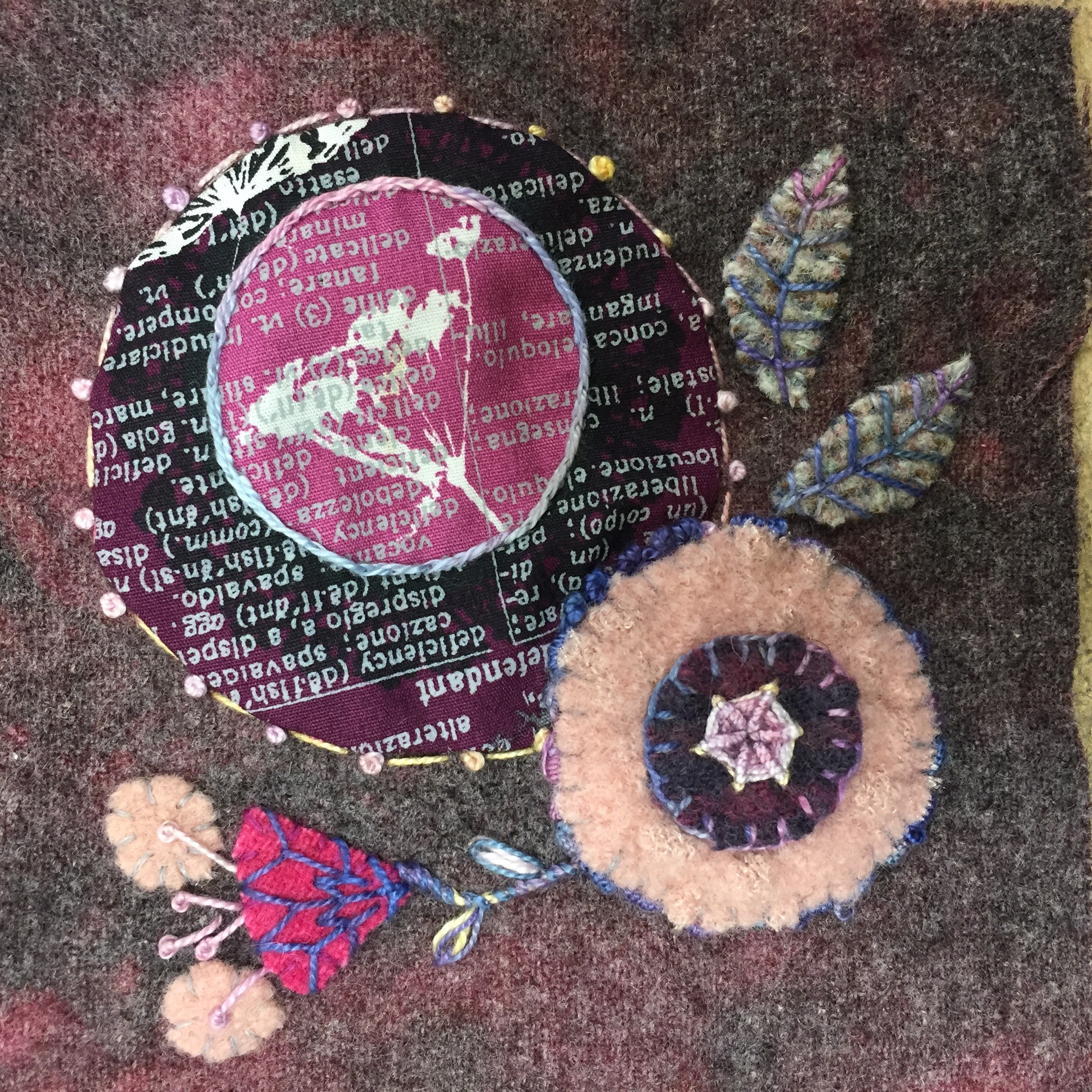 Got to love some bison!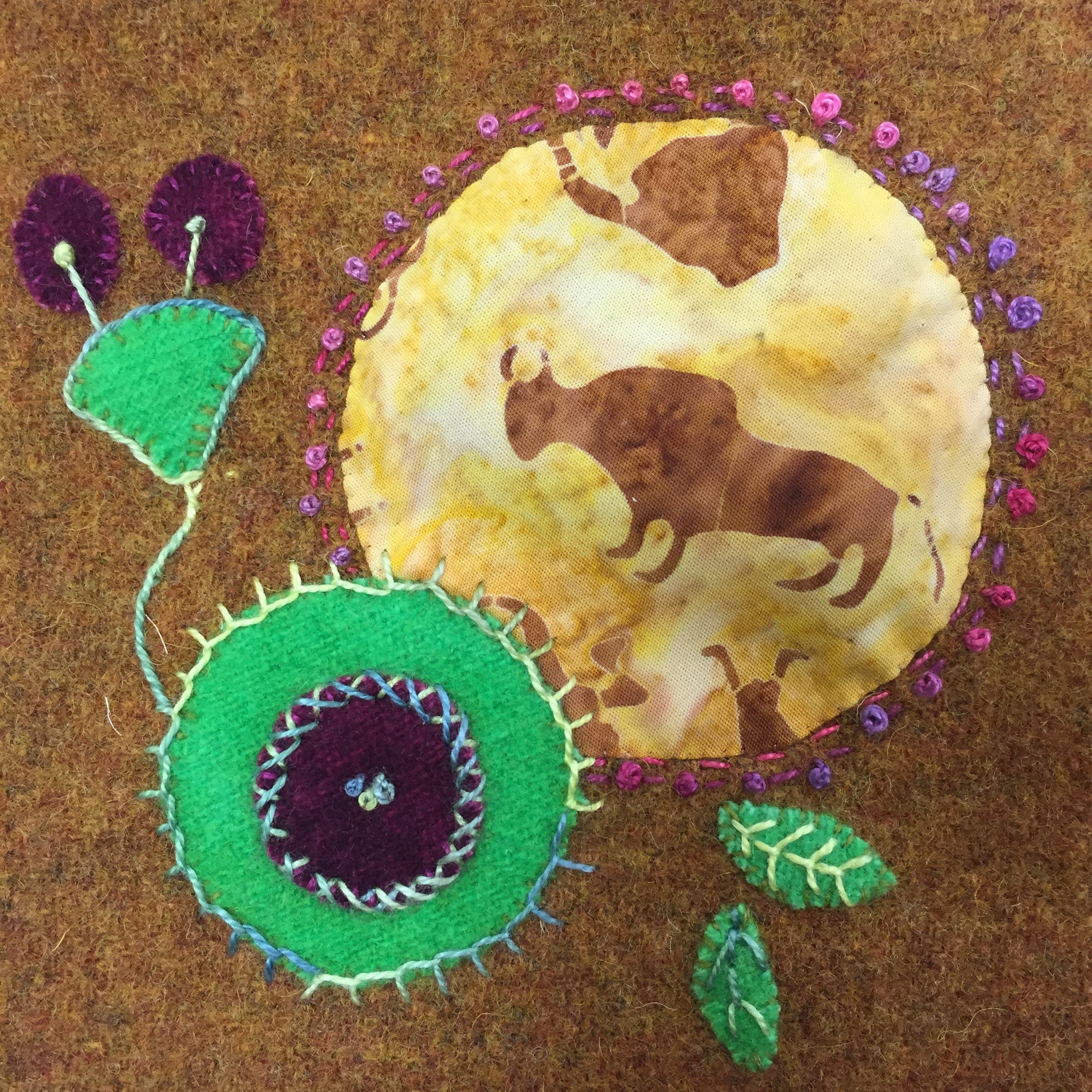 Polka dots.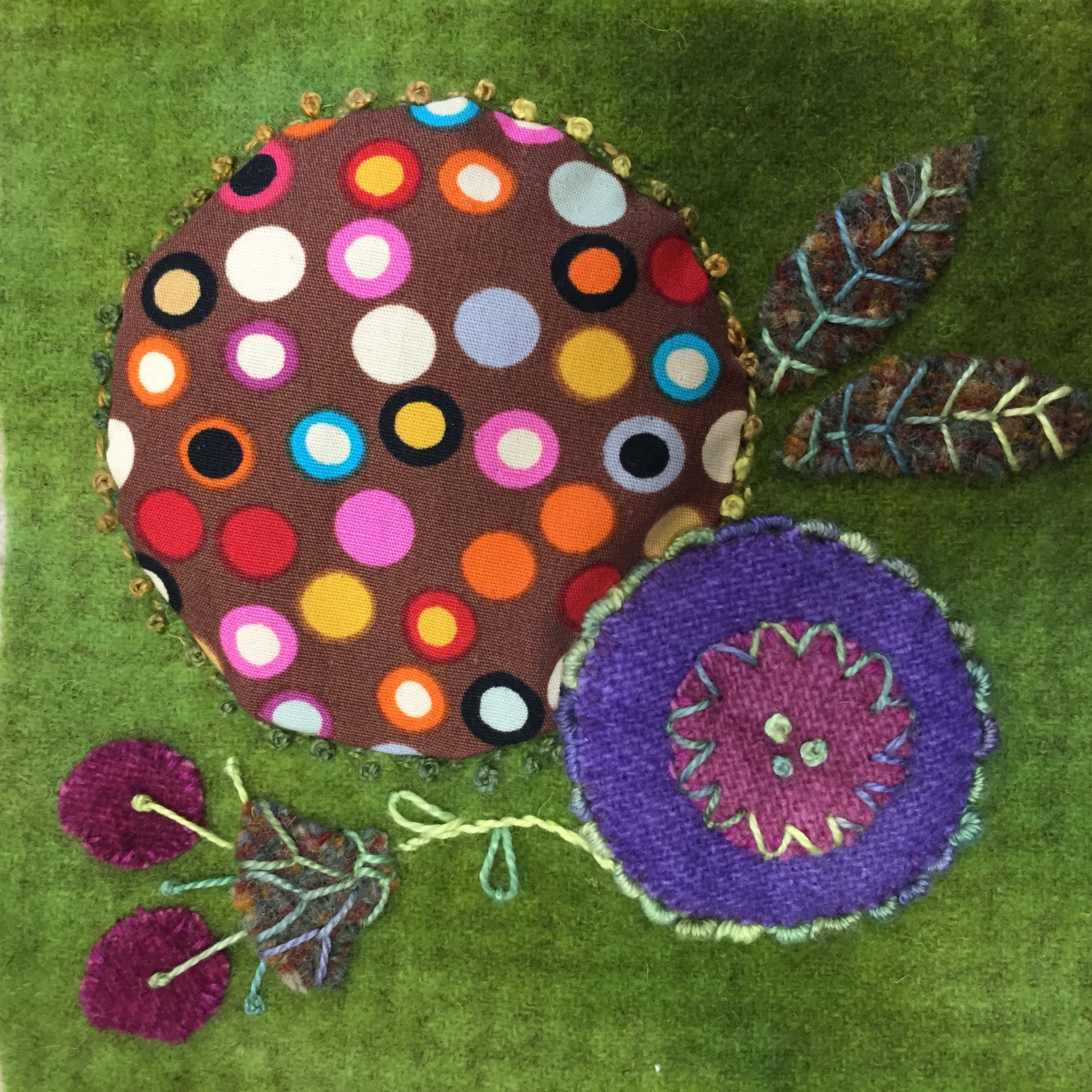 An extra flower.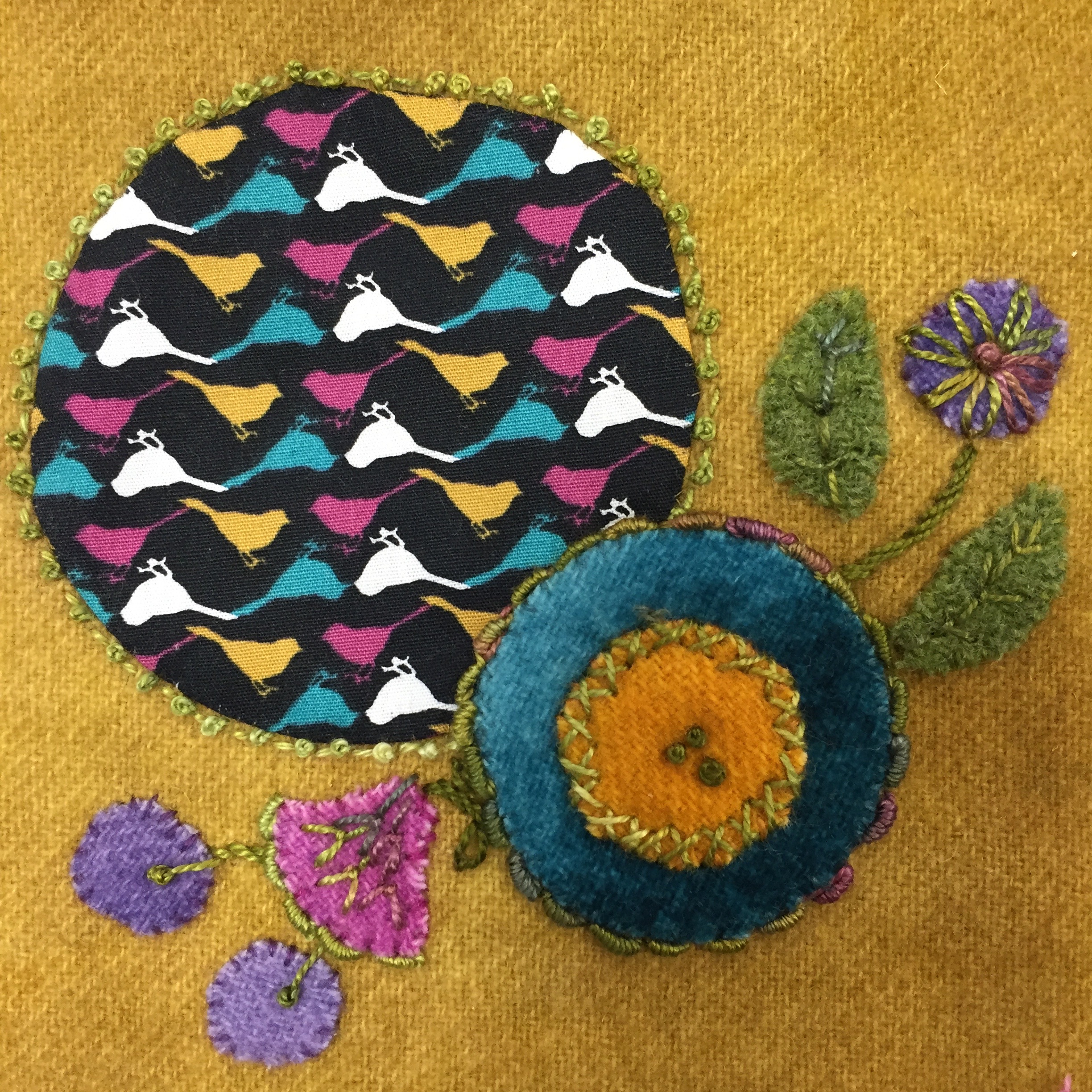 and a variation on the theme!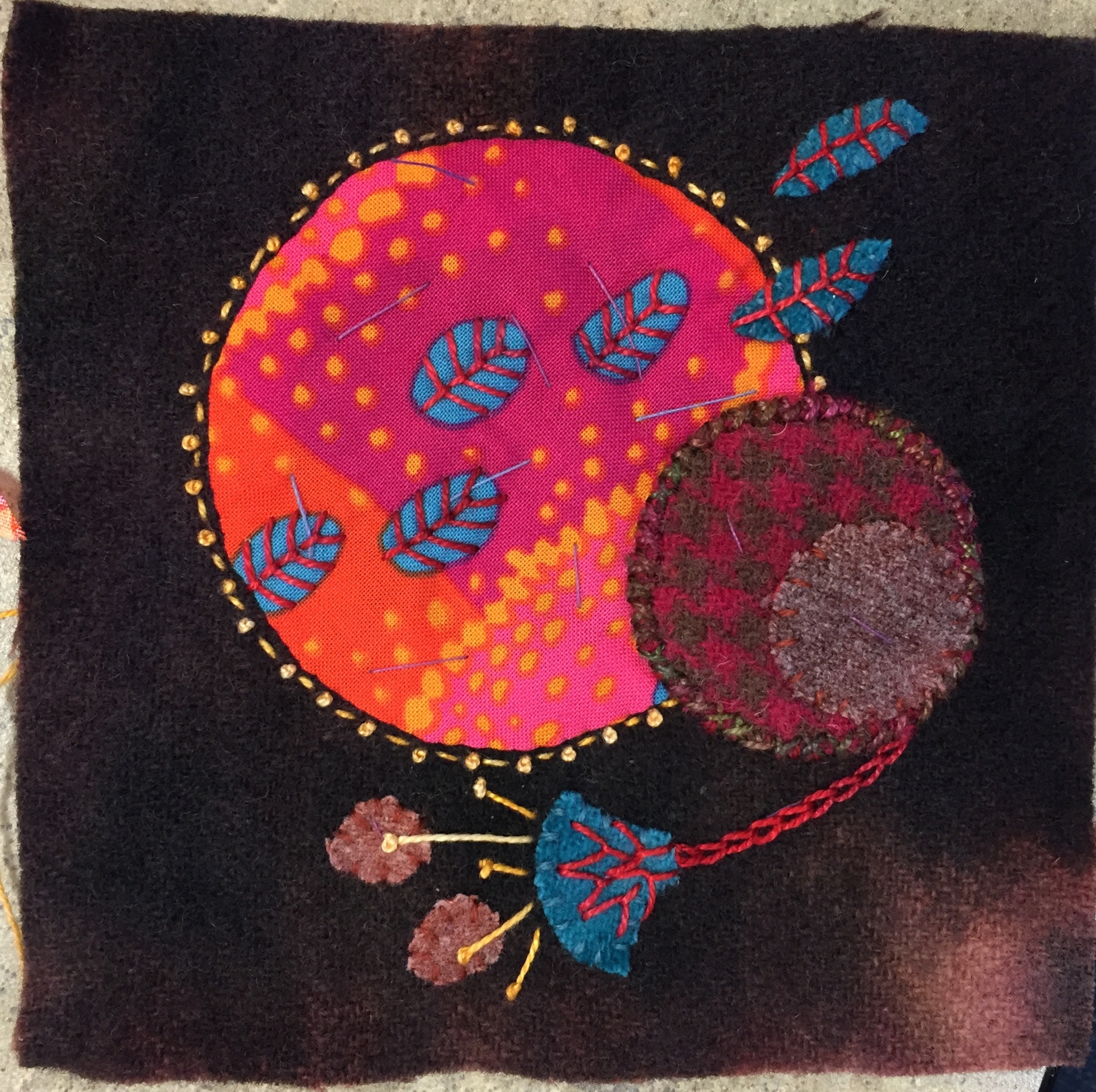 After all that it had to be time to eat again?
Hamilton's in downtown Auburn was the restaurant of choice.
I don't often take food pictures but…
We started with Fried Green Tomatoes and Grilled Shrimp,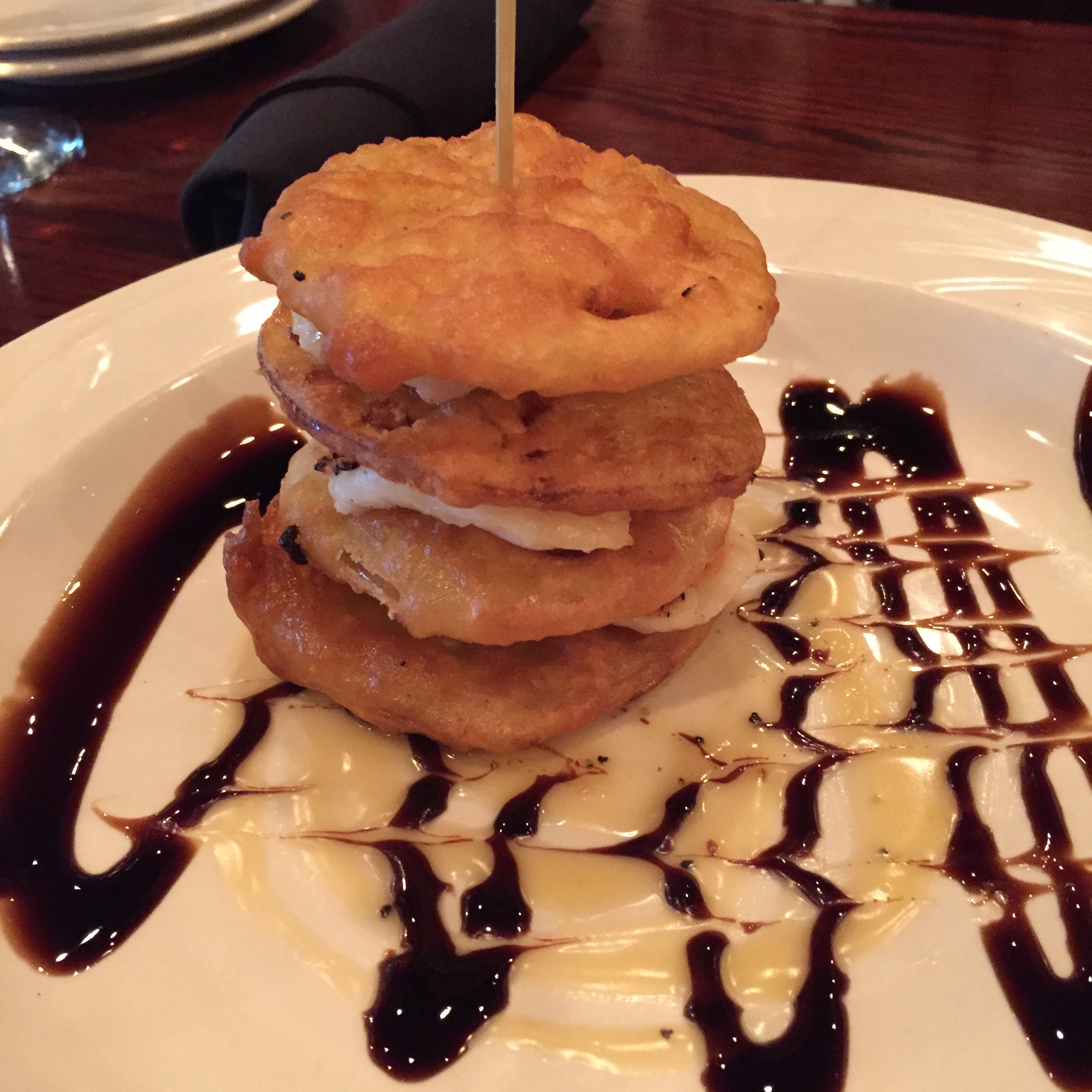 followed by Catfish and Crayfish (complete with cheese grits and sautéed spinach).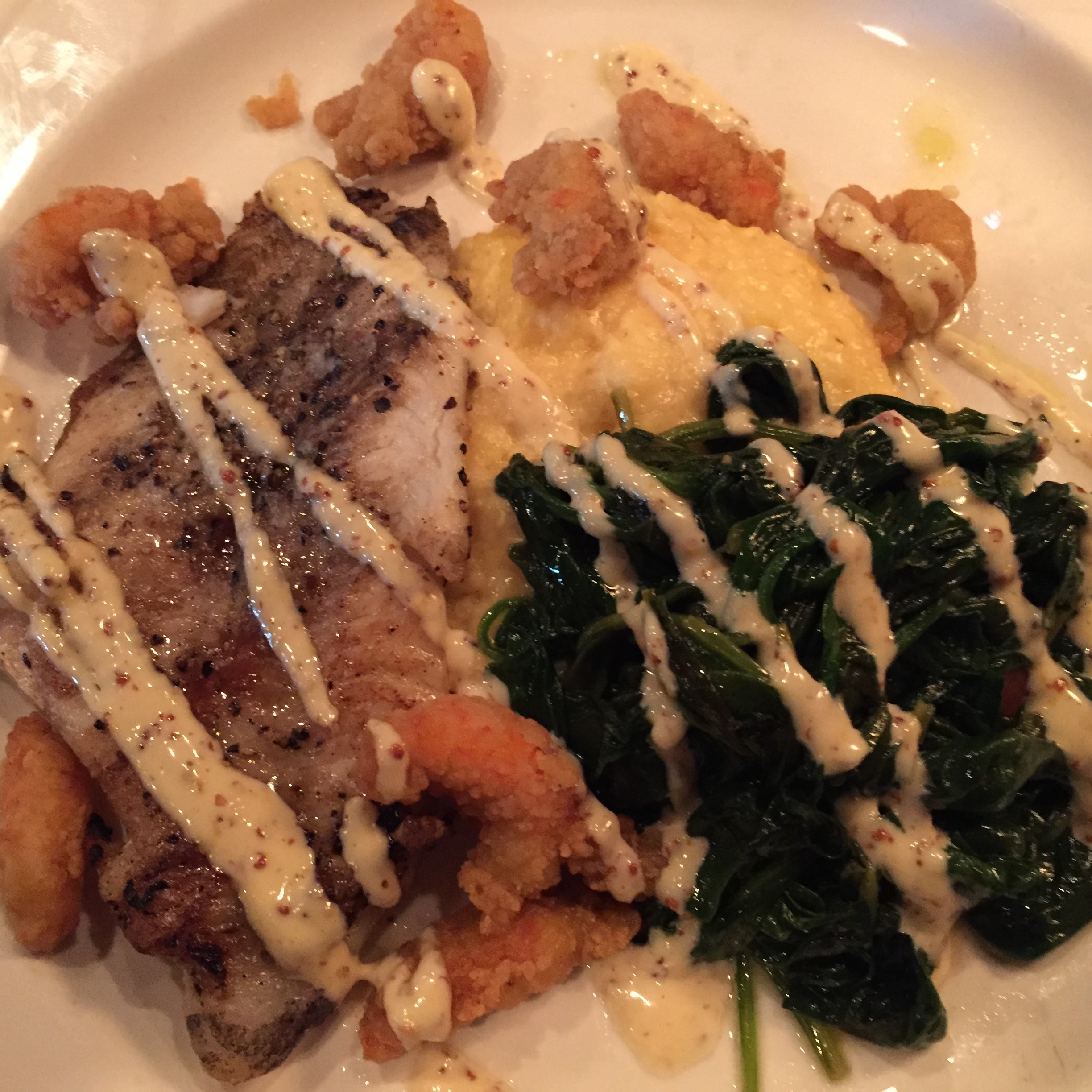 Yum yum…
We ordered the Bread Pudding, bread custard, raisins, cinnamon, whiskey sauce, but we ate it all before I took the photograph!!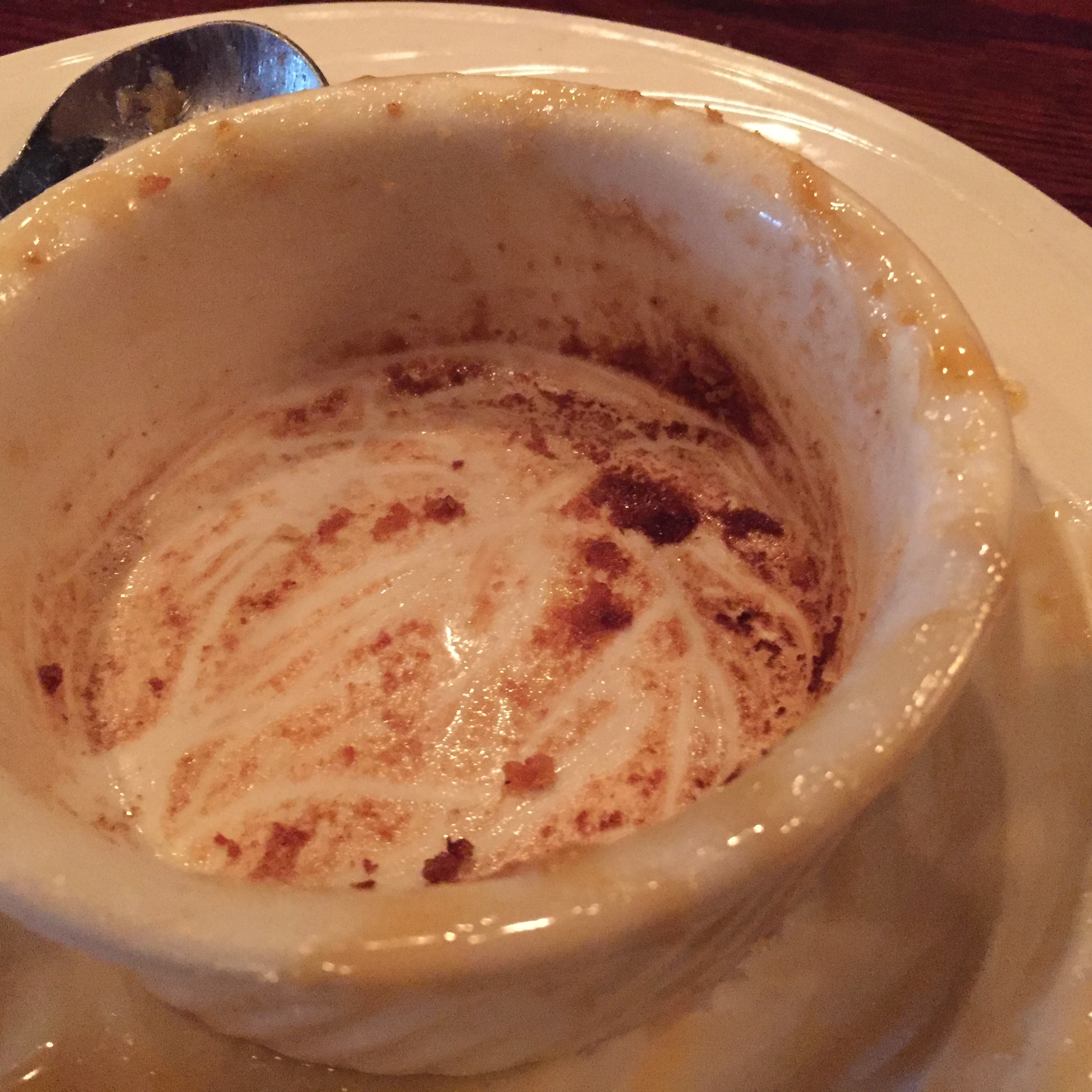 Great food, great company.