Can I just say I've been busy?
I am currently in the Portland (Oregon) area for an action packed few days with the Westside Quilters Guild.
I've been a few other places since the beginning of the month. I went to see the Chicago Quilters' Guild (south on Cicero to 82nd, west to Klostner!)
We embarked on a quick Trip Around the World… I took a few quilts to accompany my presentation.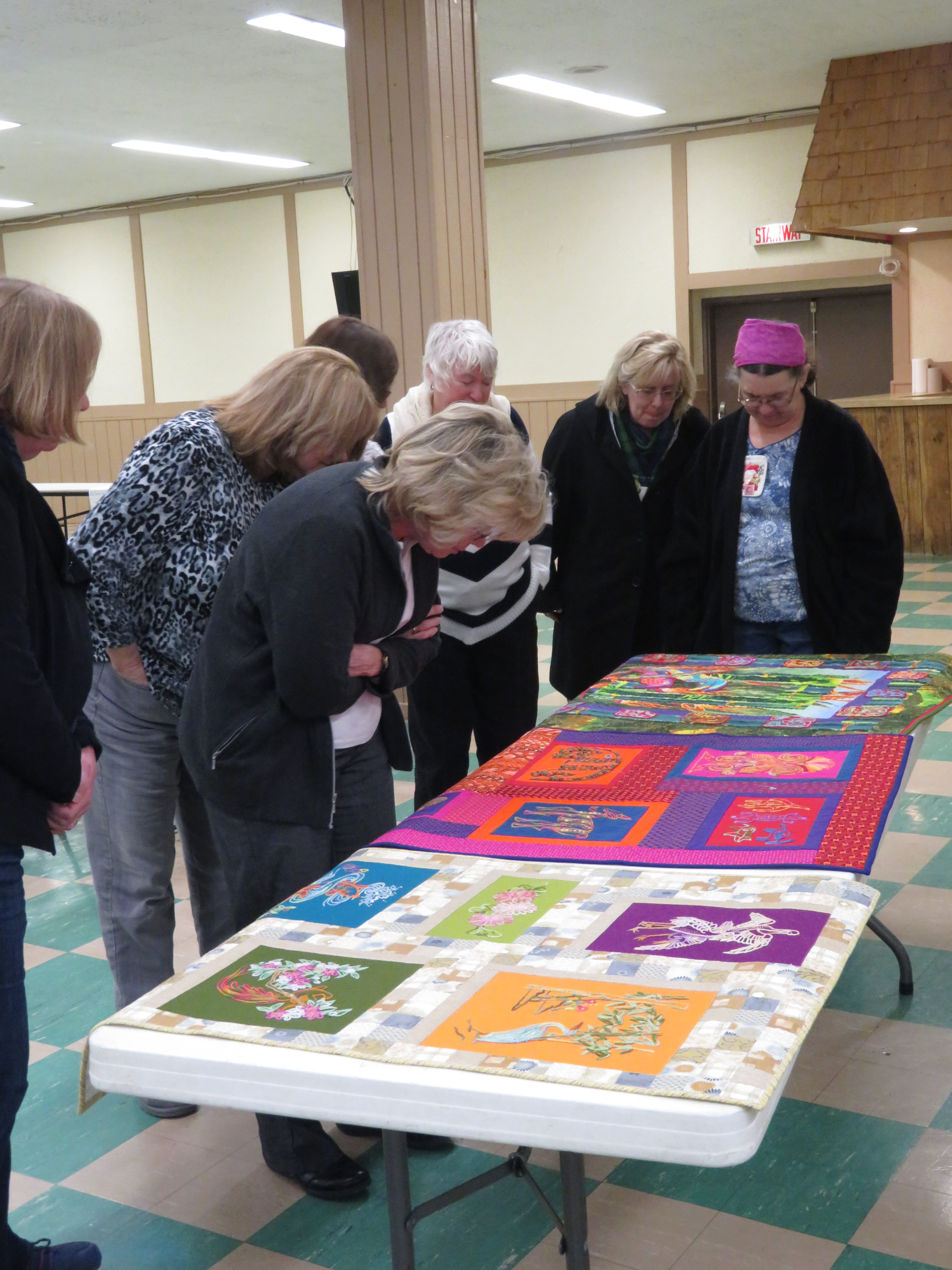 and just a few items for those who needed to shop!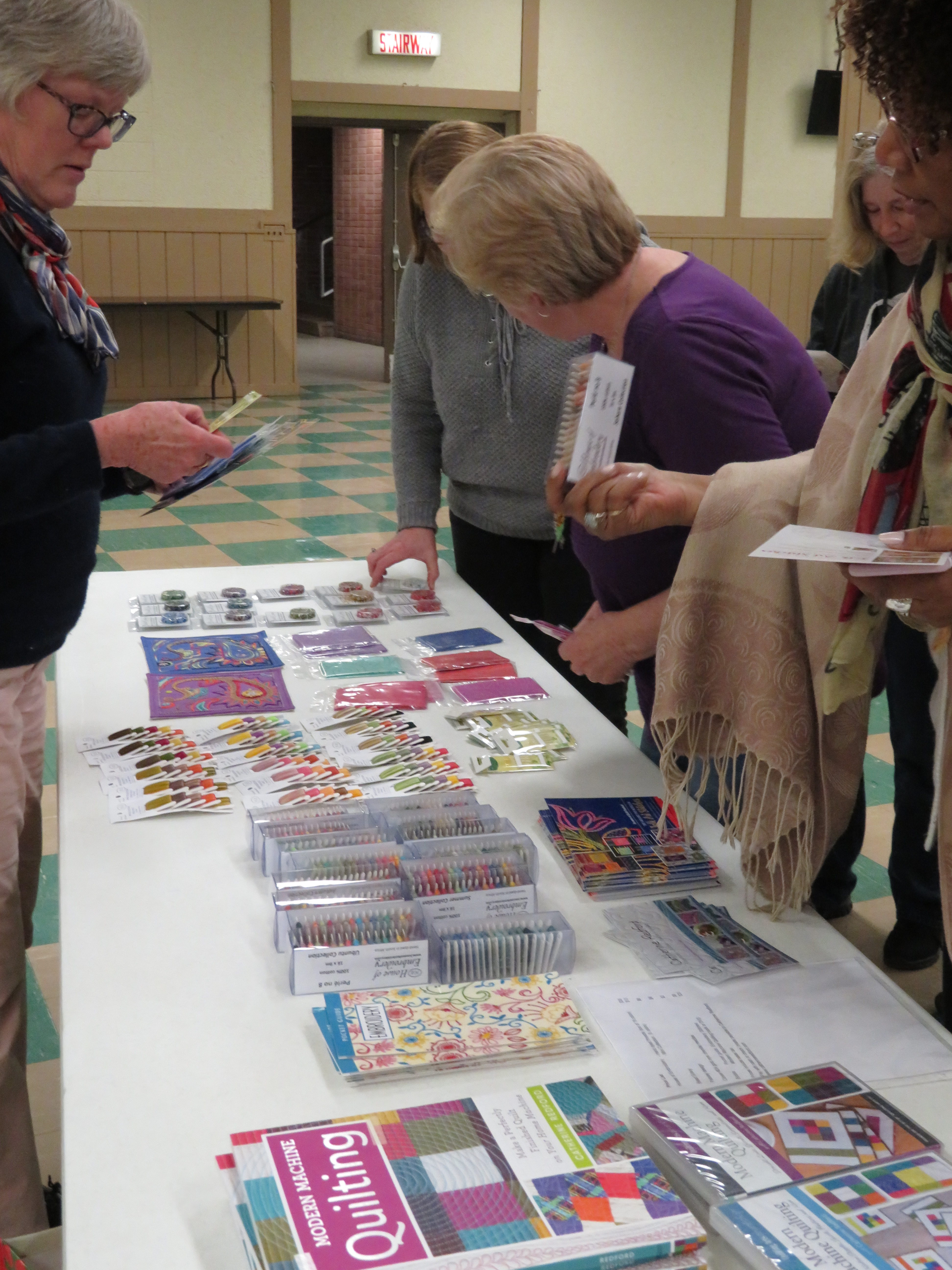 Such a lovely group of quilters. I know I'm going to have a good evening when I visit.
That was on the 4th! On the 8th I headed 6 miles north on Naperville Boulevard for my next adventure. It deserves a separate post. I hope to be back with that soon…
I'm off out for my second Walking Foot Quilting class this morning. Time to get out of the ditch?