It's been a while…
What can I say?
The wi-fi situation has  not been ideal the past twelve days or so, or when it was available I had no time…
We were away and now we're home!
The trip was labelled #RedfordUKadventure2017 but in actual fact our first stop was outside the United Kingdom.
Last Wednesday evening found us taking an Aer Lingus flight across the Atlantic.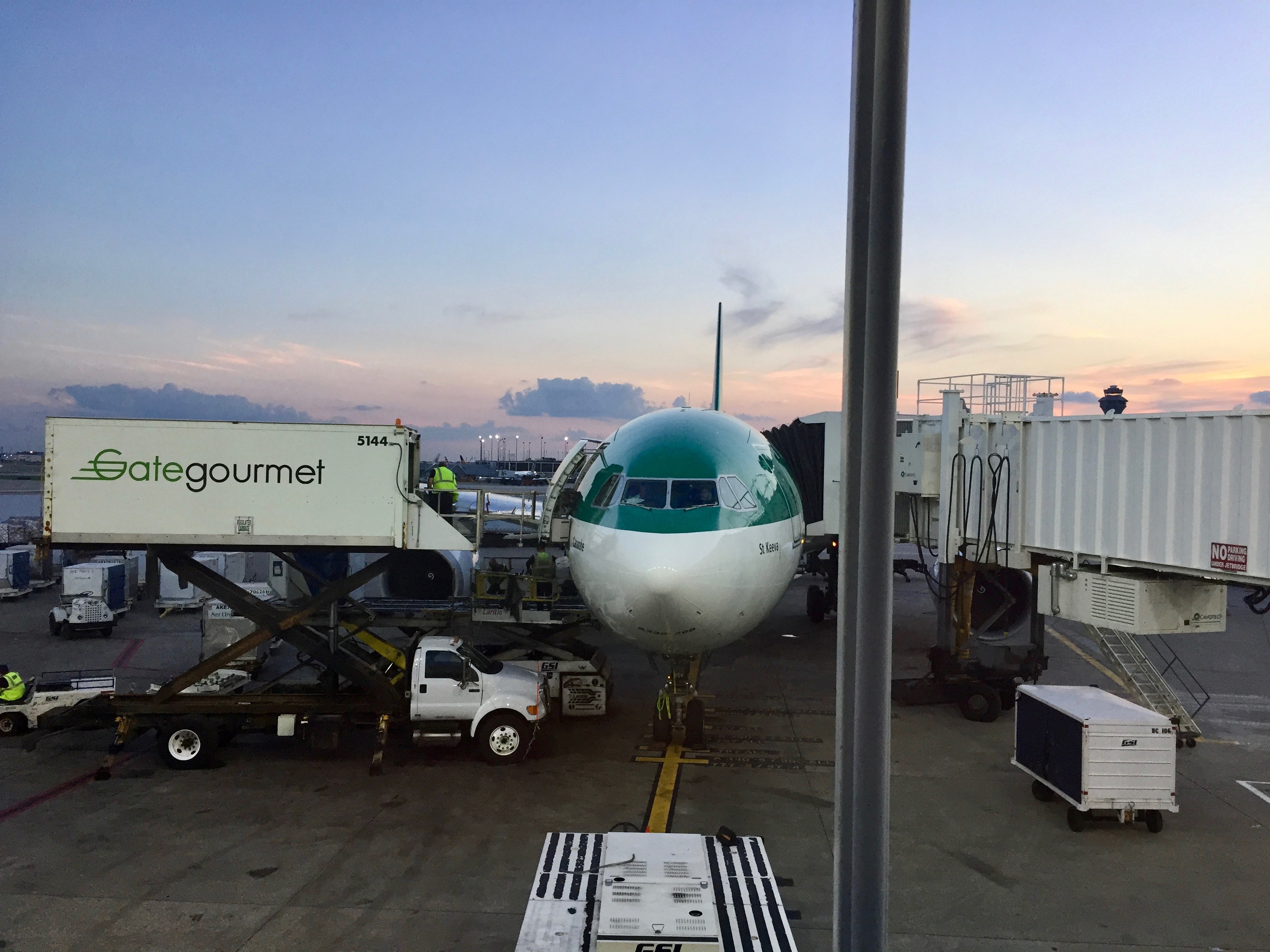 That container next to the plane was slightly misleading. Nobody could describe the on board meal as gourmet. We were very glad we ate before we embarked…
Bad food not withstanding, I did get some sleep and awoke to this view as we came in to land at Dublin airport.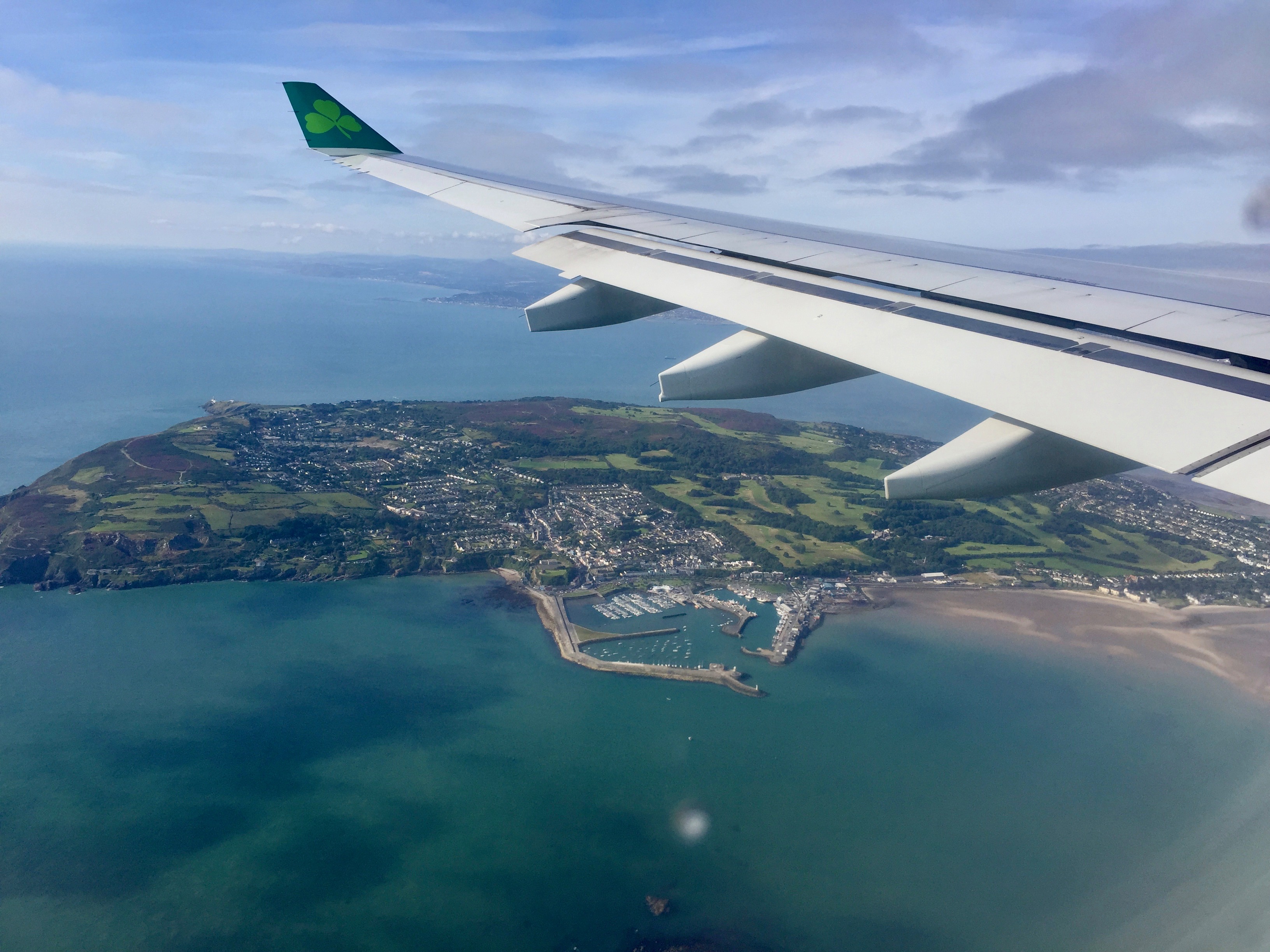 It had seemed like a good idea when we were booking our flights to include an eight hour lay over in Dublin. Our big suitcases were checked in through to Birmingham so we only had our hand luggage to manage as we got a cab to the Guinness Storehouse, "the number one tourist attraction on any visit to Dublin".
Time for a photo of James and Sarah who had gamely agreed to be a part of the adventure.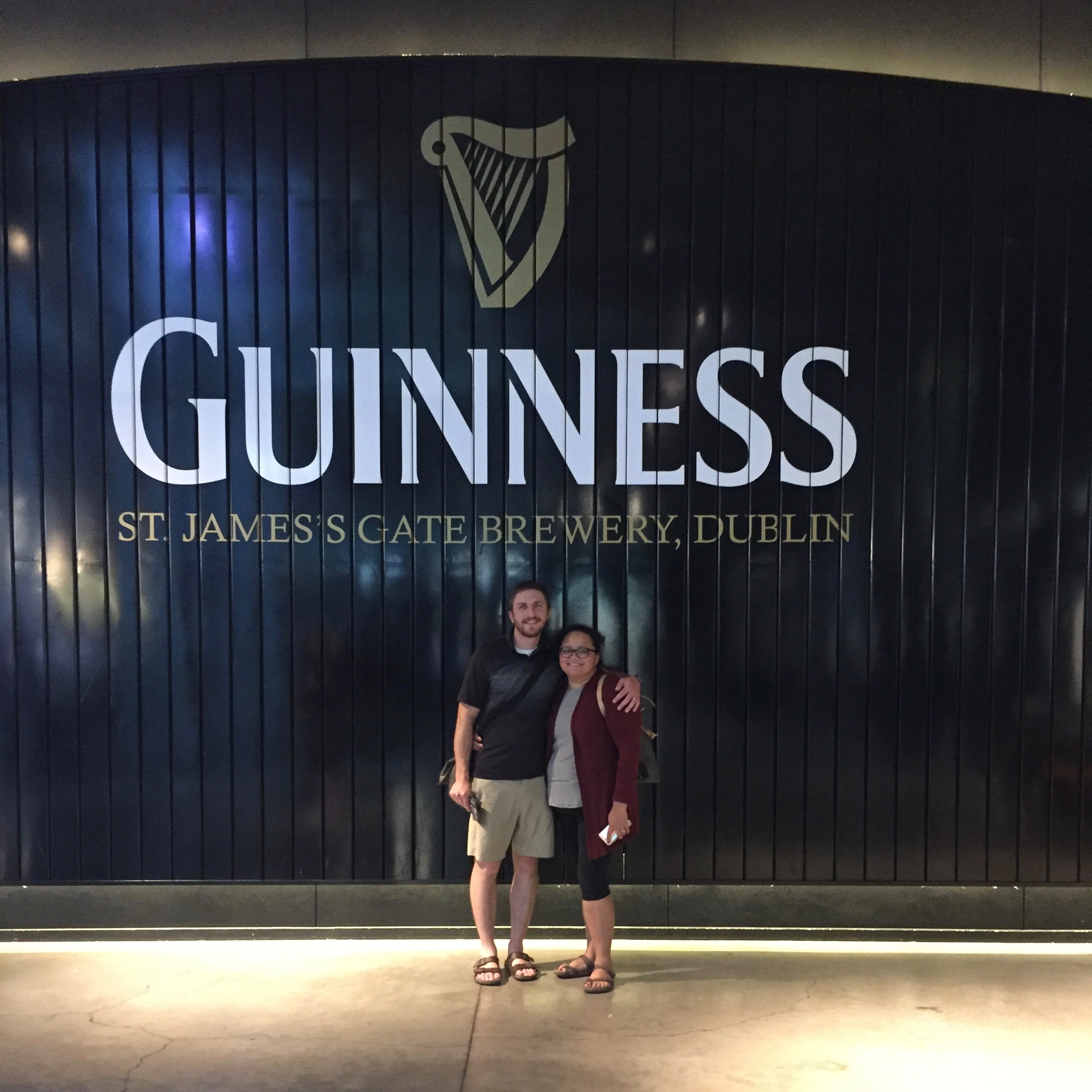 There were seven floors to explore before we reached the holy grail… a pint of the good stuff itself, enjoyed with a panoramic view of the city from the Gravity Bar.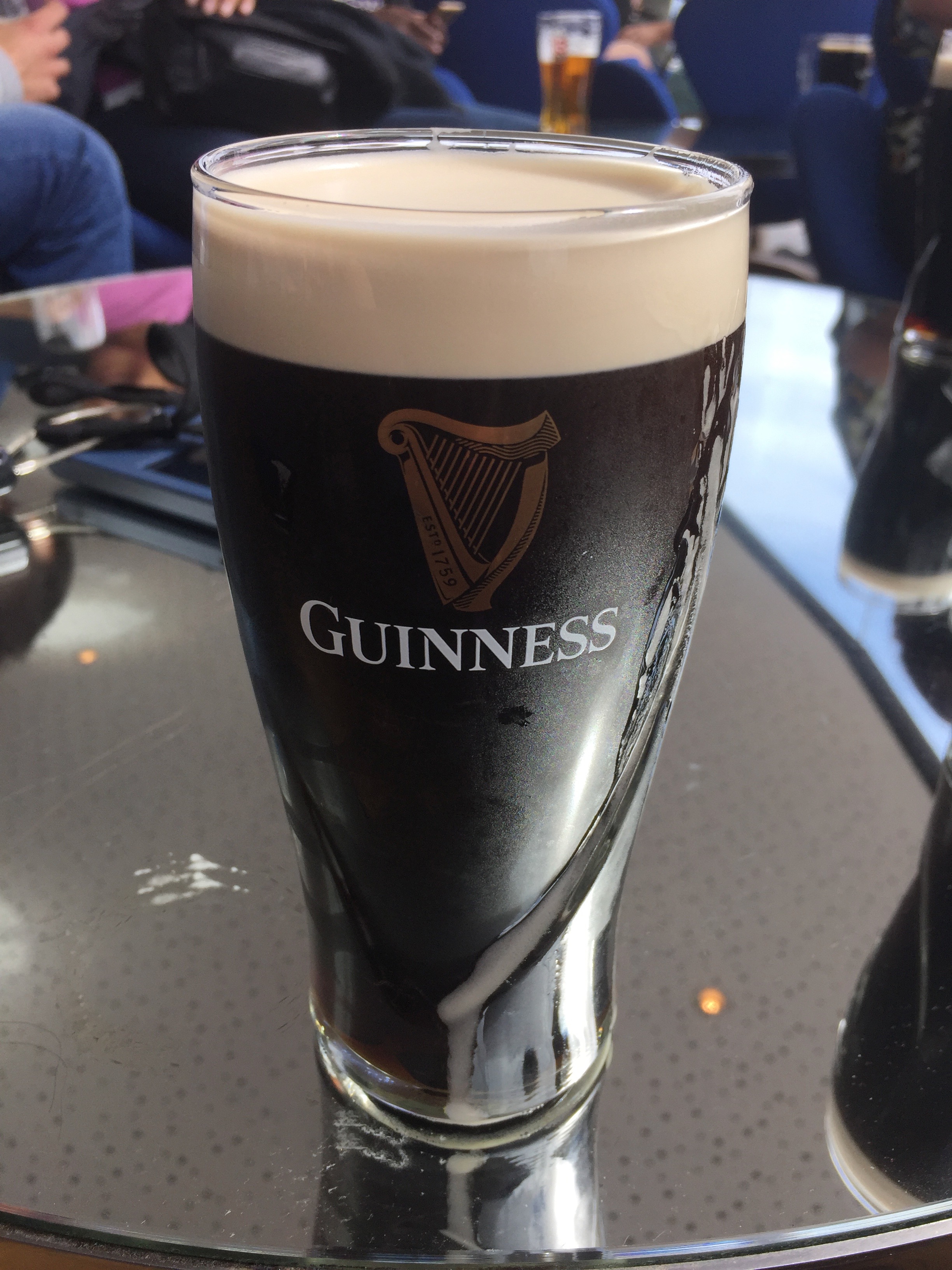 Beer consumed, we set off to have a look around the city itself. I have to admit we were seriously unenthusiastic about walking too far and only got as far as the River Liffey at Inns Quay,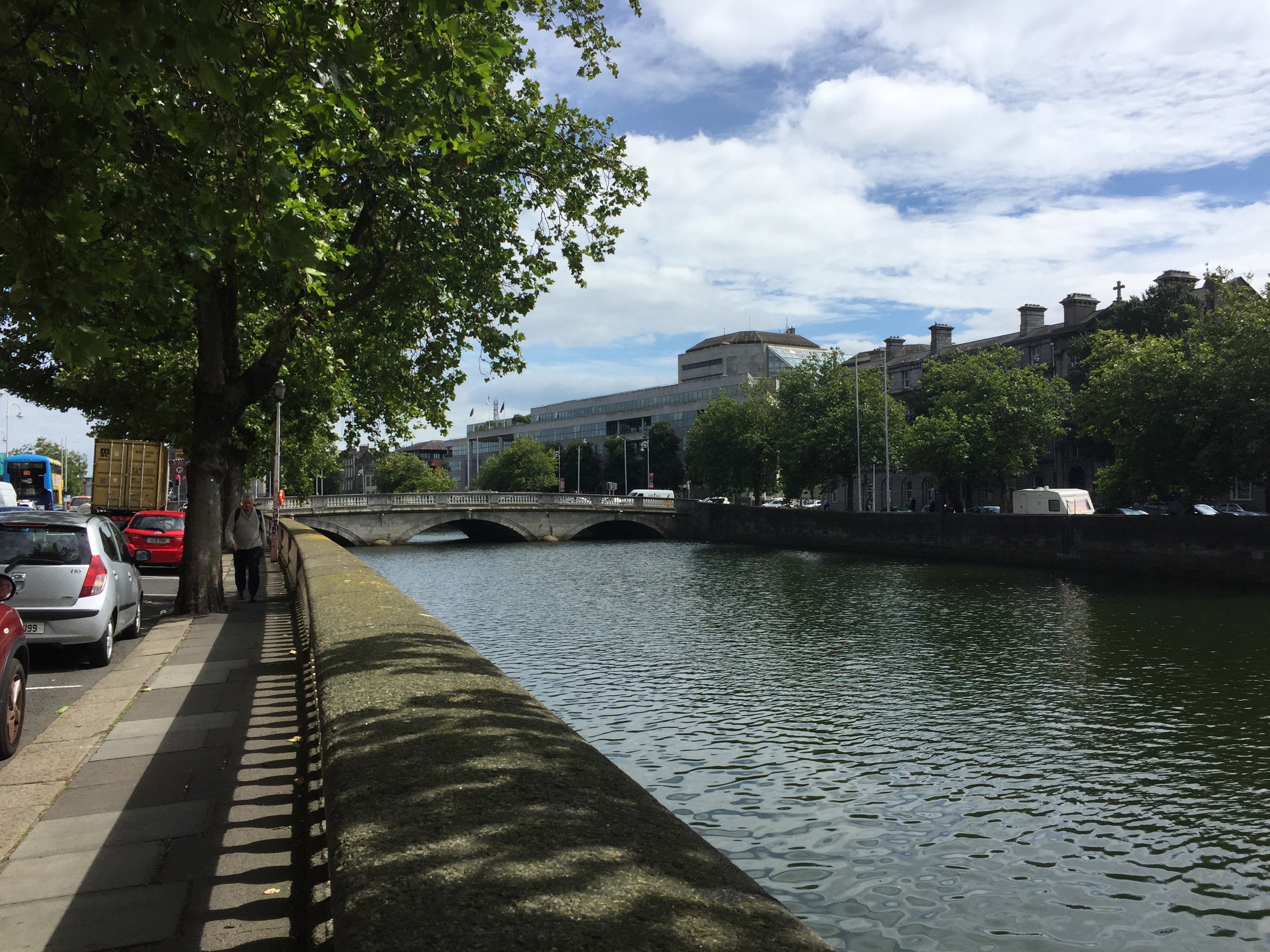 and the Four Courts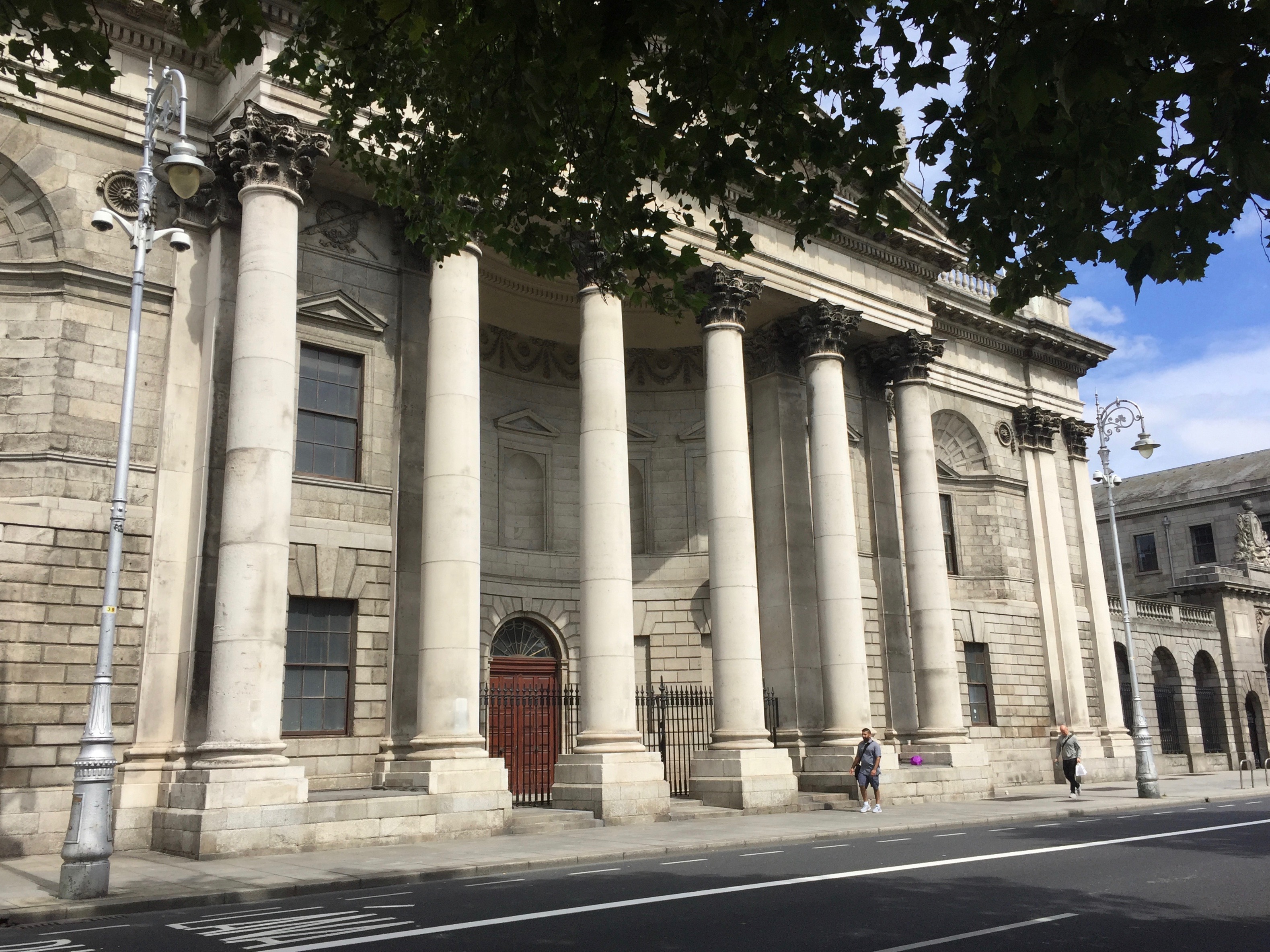 before we hailed a cab ride back to the airport!
Maybe we had been bit optimistic?
We found some lunch and sat for a long time before it was finally time to board our plane for the short flight to Birmingham which really is in the UK!
The sun was setting as we approached Birmingham Airport. You can't see much of Kenilworth in my photograph but it was down there somewhere…
Our suitcases arrived safely, we picked up a rental car and found our central city hotel with only one short detour.
And that was the end of day one.