I have an eclectic selection of ornaments on the shelves in my home. None of this going shopping and "dressing the mantelpiece"… There's an enameled plate Steve's parents brought back from China, a bowl my neighbor in Edgware brought back from South Africa, stone carvings a friend gave me from Kenya, a painting by a fifth grade Joanne… and that's just for starters!
Now I have something else. Lorrie brought this into my class in Birmingham…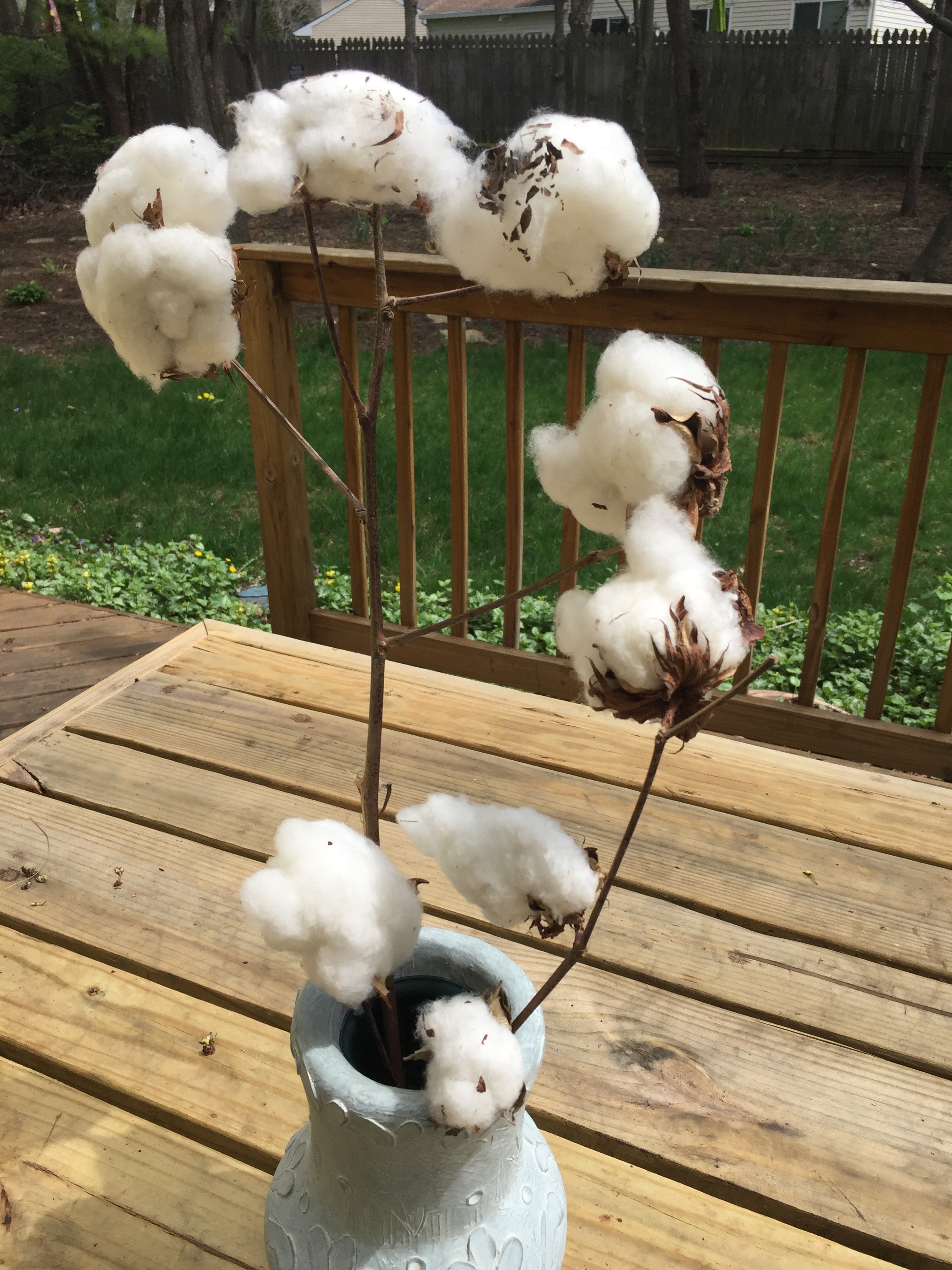 It's a cotton plant!!
She didn't know I'd done a project in fourth grade on growing cotton. I still remember that project…
The cotton bolls are so beautiful (in their own way!)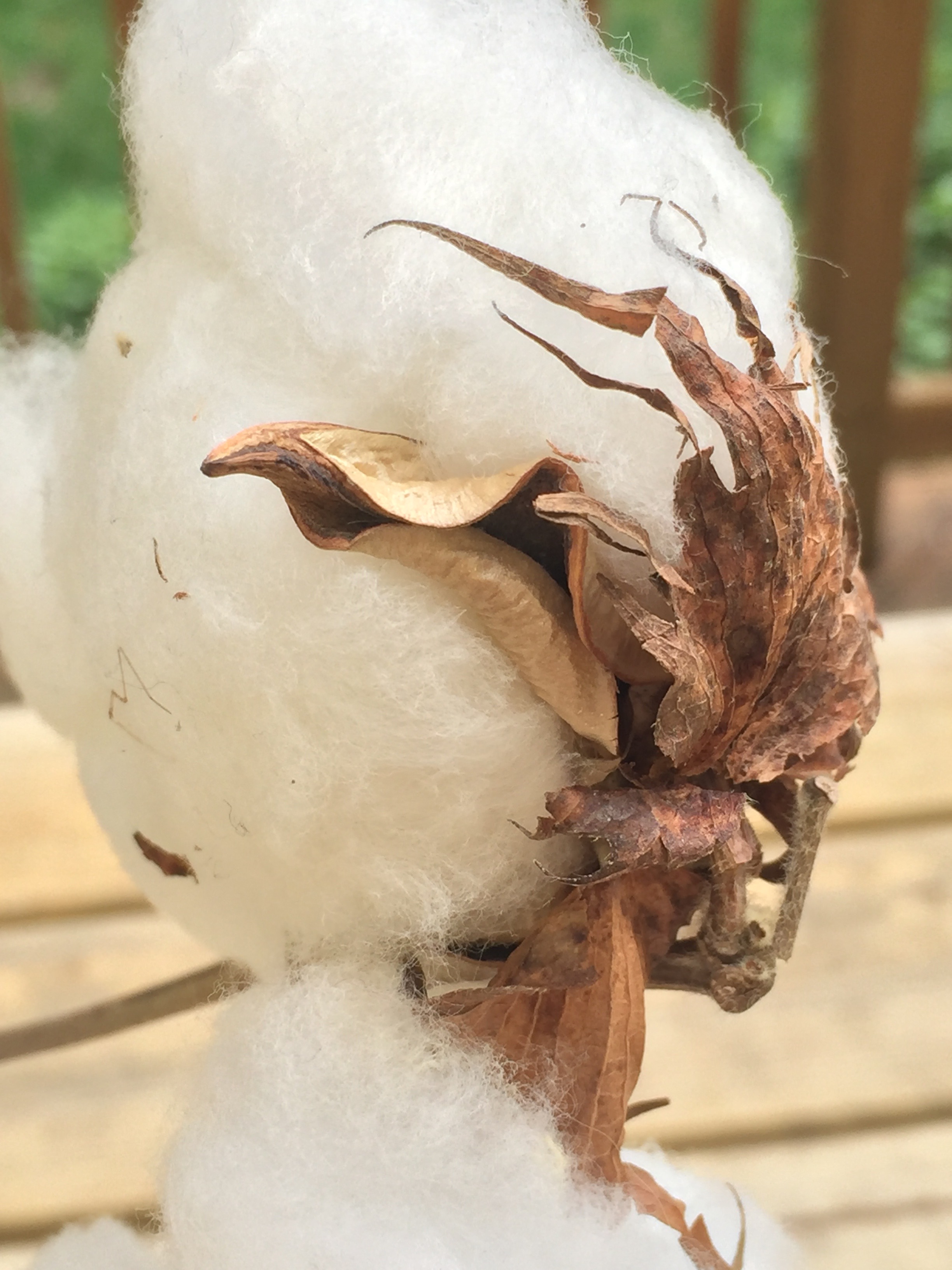 I brought it back in my hand luggage in a Piggly Wiggly bag. It's yet to find its permanent home but it will get one. Thanks Lorrie!!
Becky brought me this mug. Yes, I've used it already.
Auburn University. (thanks to Judy for setting me straight)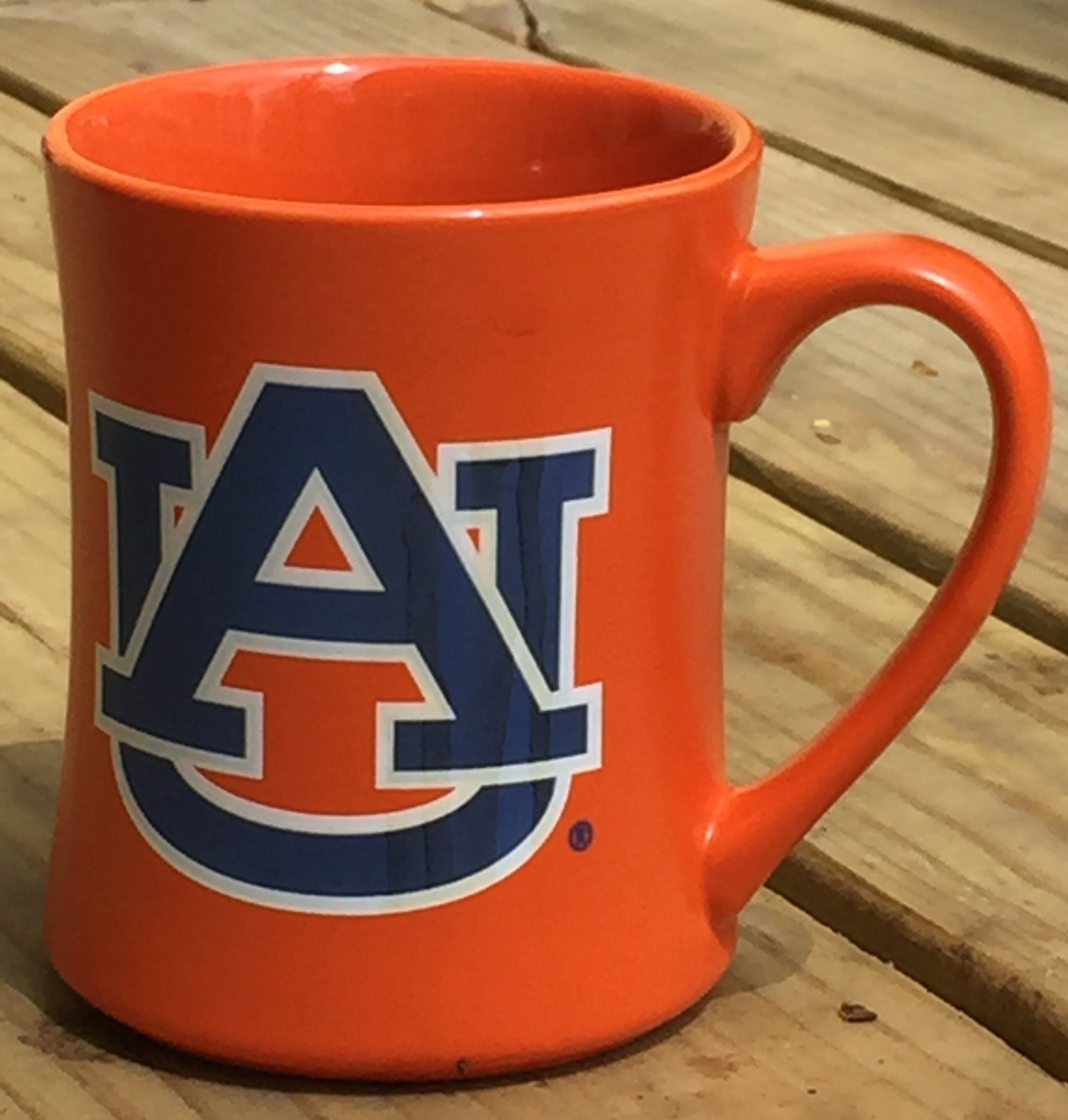 And their rallying cry…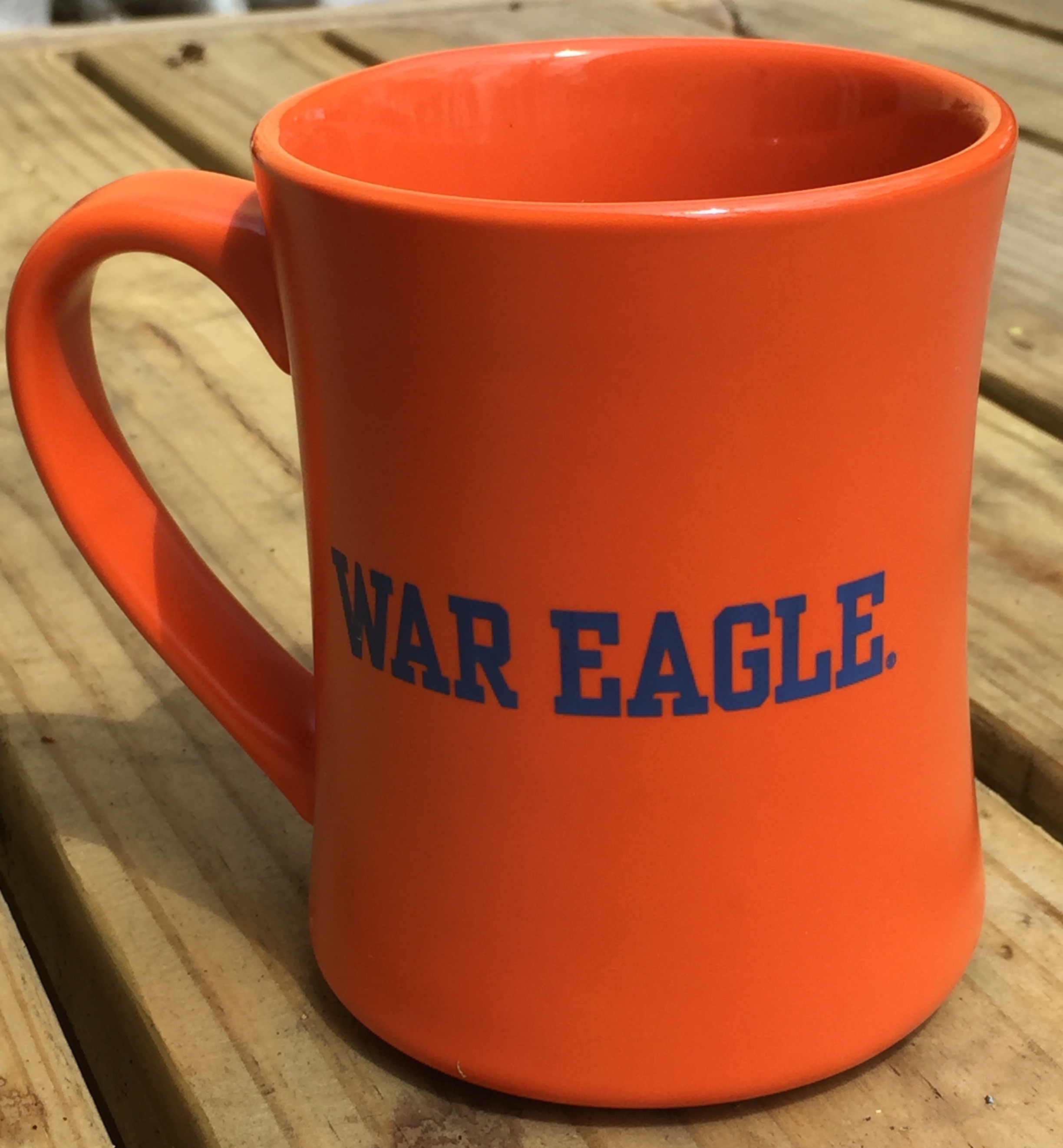 When Steve travelled a lot he'd bring a mug from wherever he went. It's my turn now!
I love to get pictures of student's finished work. We only make small projects in my class. Remember how I feel about feeling guilty? I don't need to pile it anyone else either…
This picture is from Mary who was in my wool appliqué class at Quilt Festival in Chicago.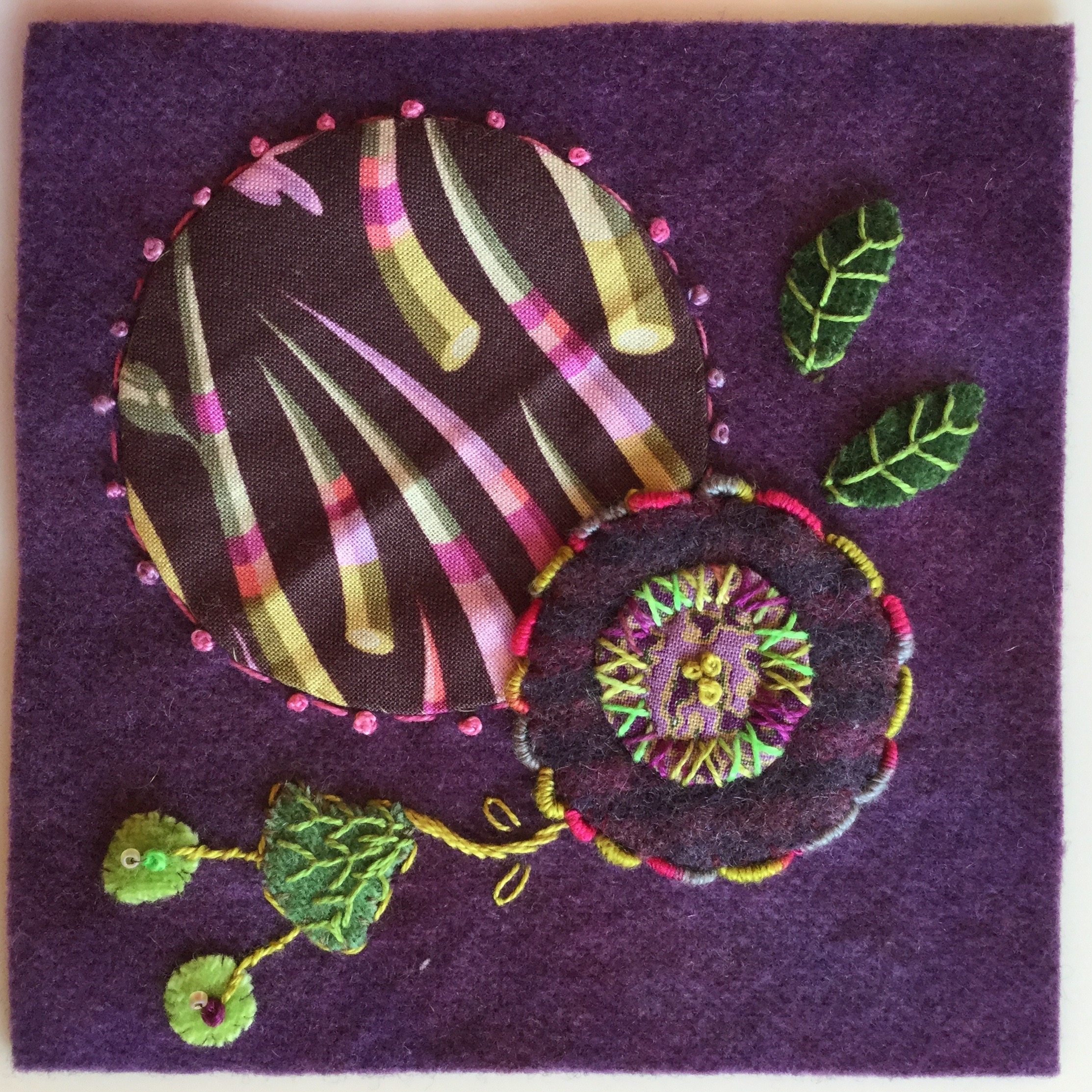 She certainly mastered her bullion stitch. The embroidery is all sewn with #8 perle cotton from House of Embroidery. We had some beautiful variegated threads to choose from.
So, I'm off to Orlando today. A non quilty related trip if you can believe it! I'm even using some of those SouthWest Rewards miles. I'm hoping to see Micky tomorrow. I'm sure there will be pictures and souvenirs!