I remember the first time I saw my name in print… I was at elementary school and the class prize list was published in the local paper. We lived in a small village community and there wasn't always a lot of big news!
My dad gave me a newspaper clipping from 1976 when I was back home. I won a 22 day tour of Europe in an essay competition. I think those three weeks in the company of 49 other High Schoolers and our eight harried chaperones sealed the deal as far as wanting to travel…
I have three new "in print" clips I picked up over the summer..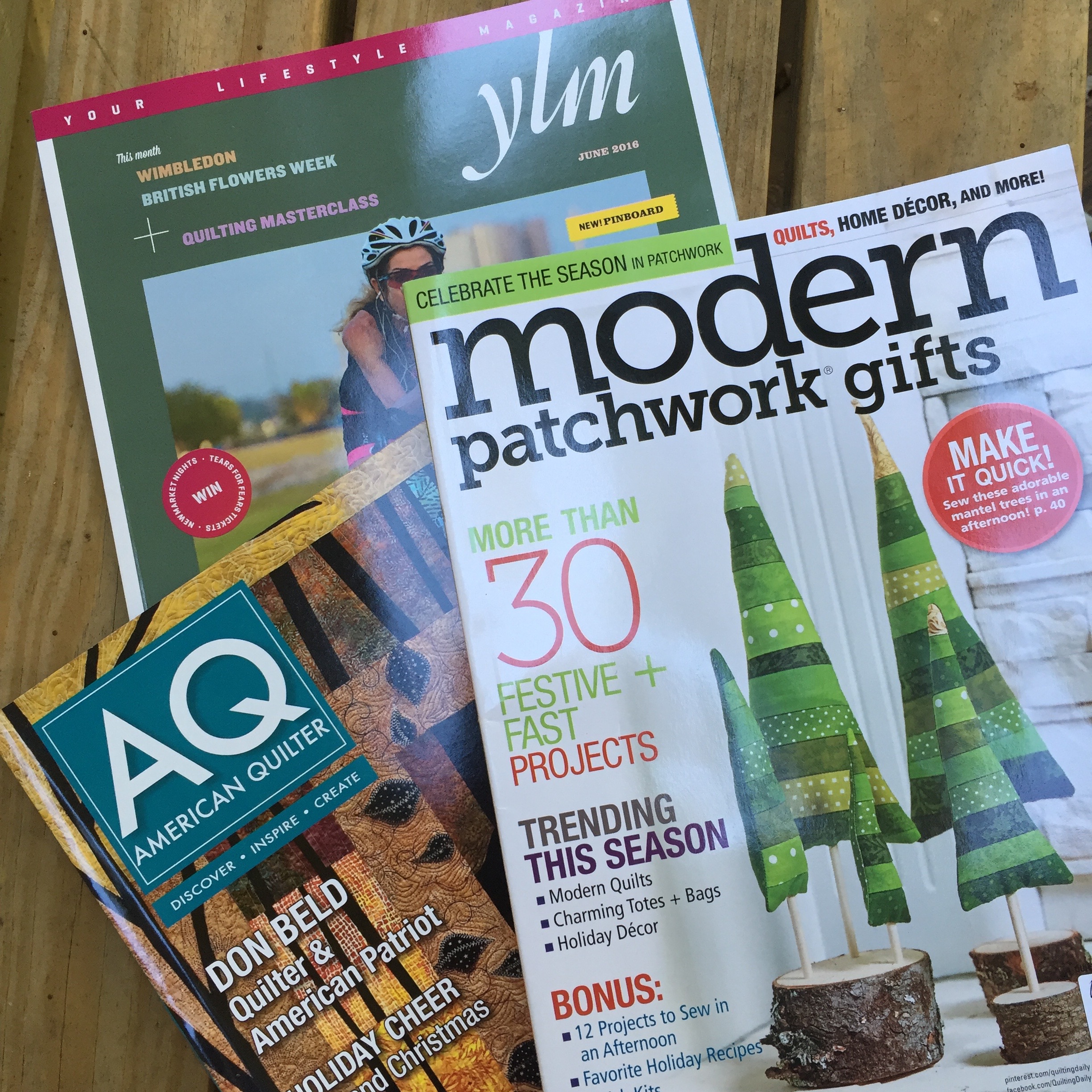 Let's do them in alphabetical order!
American Quilter has an article in their September 2016 edition about Festival of Quilts in Calgary.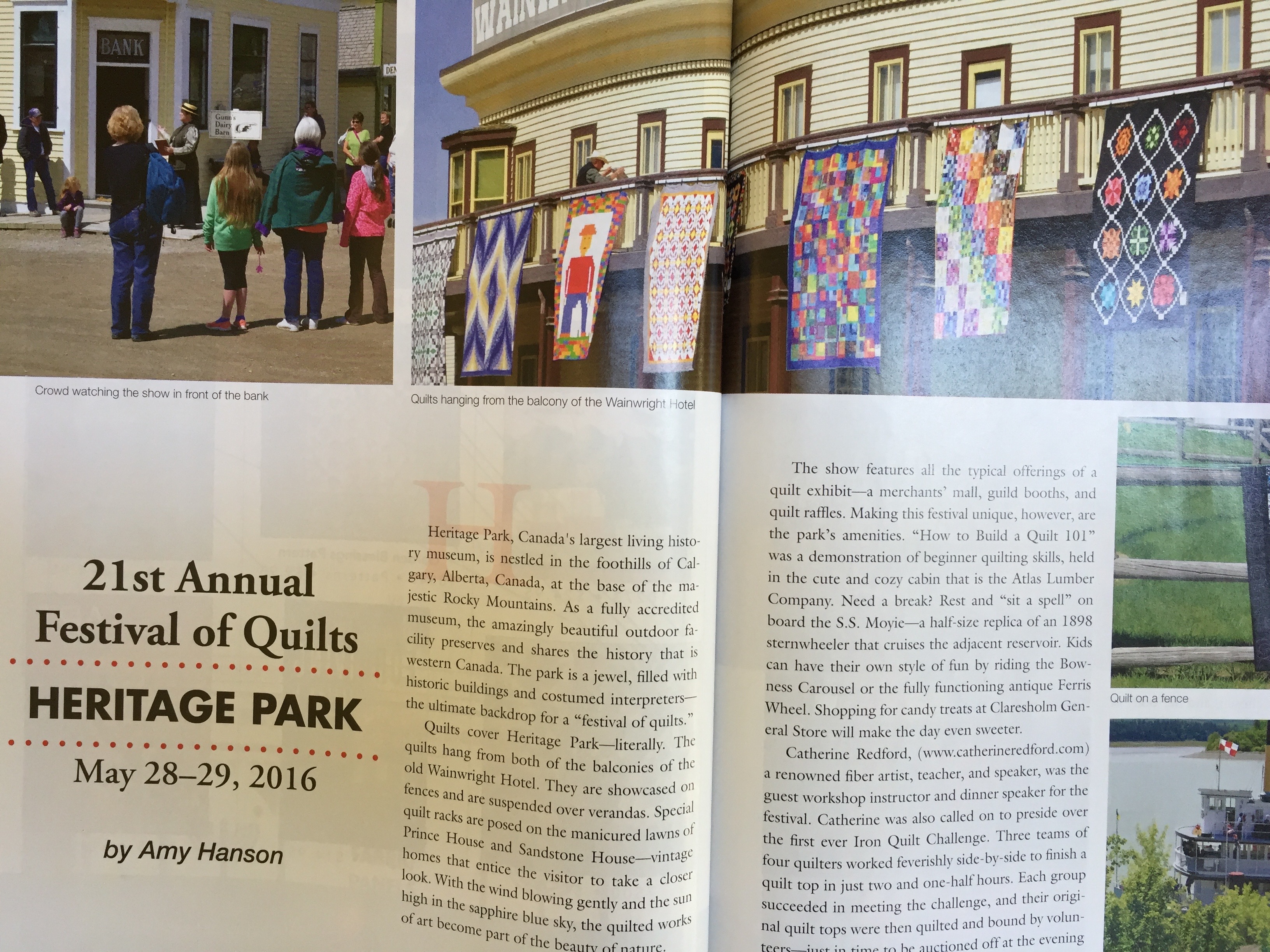 Time ran out and I didn't actually get to meet up with Kim Hanson but we talked on-line and she mentions me.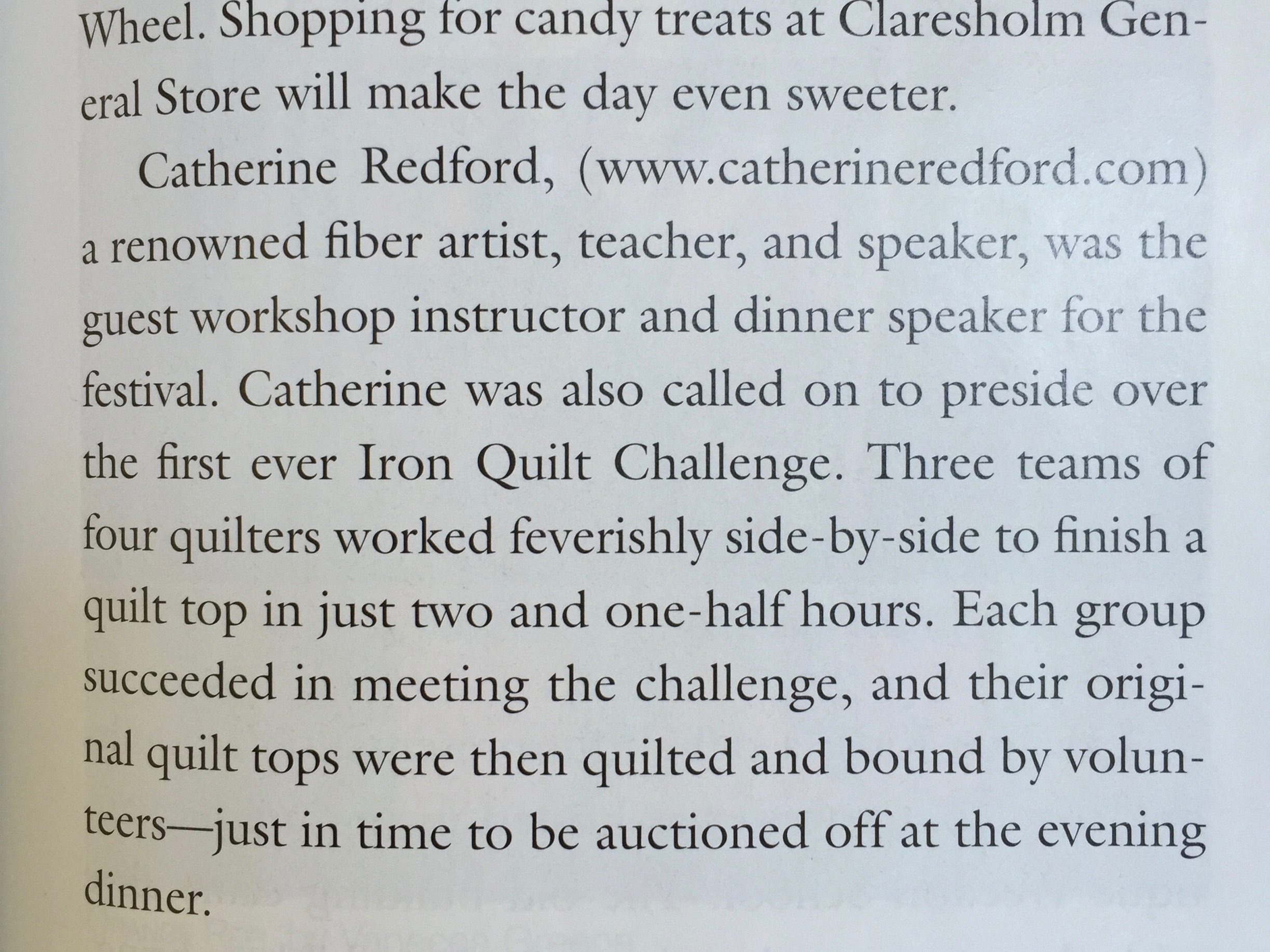 "Renowned" is a new description!!
The holidays will be upon us before we know it? Time for a new magazine, Modern Patchwork Gifts. A new slant on the old favorite, Quilting Arts Holidays…
Boho baubles were initially submitted as  a pattern for scissor fobs but tree decorations or present tags, I'm happy to se them on page 108! I made six. Four got in to the picture.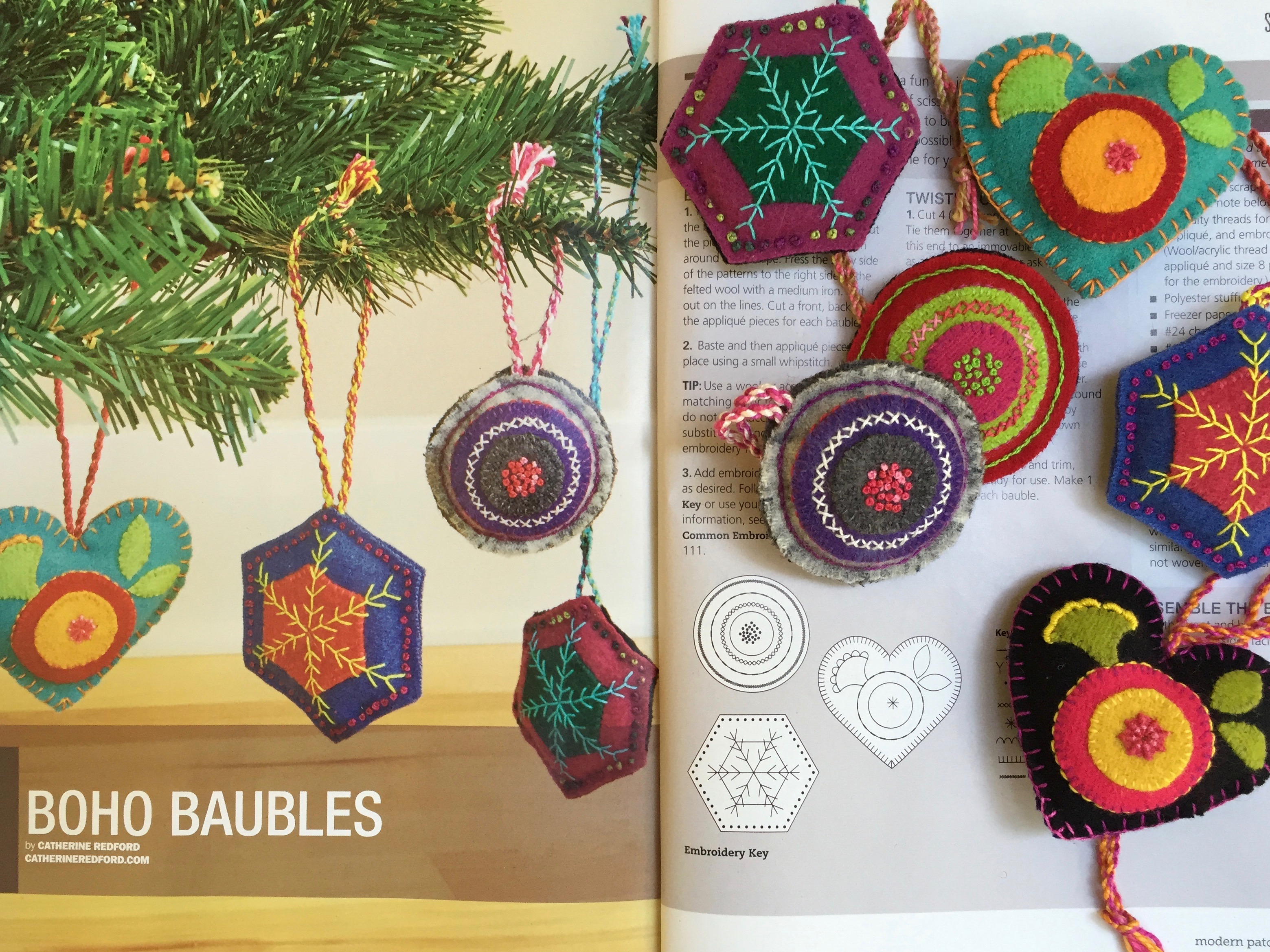 And let's not forget YLM, Your Lifestyle Magazine, published in East Anglia (that's England!) in June…
"The Finest Quilter in the Land"? Someone has a vivid imagination.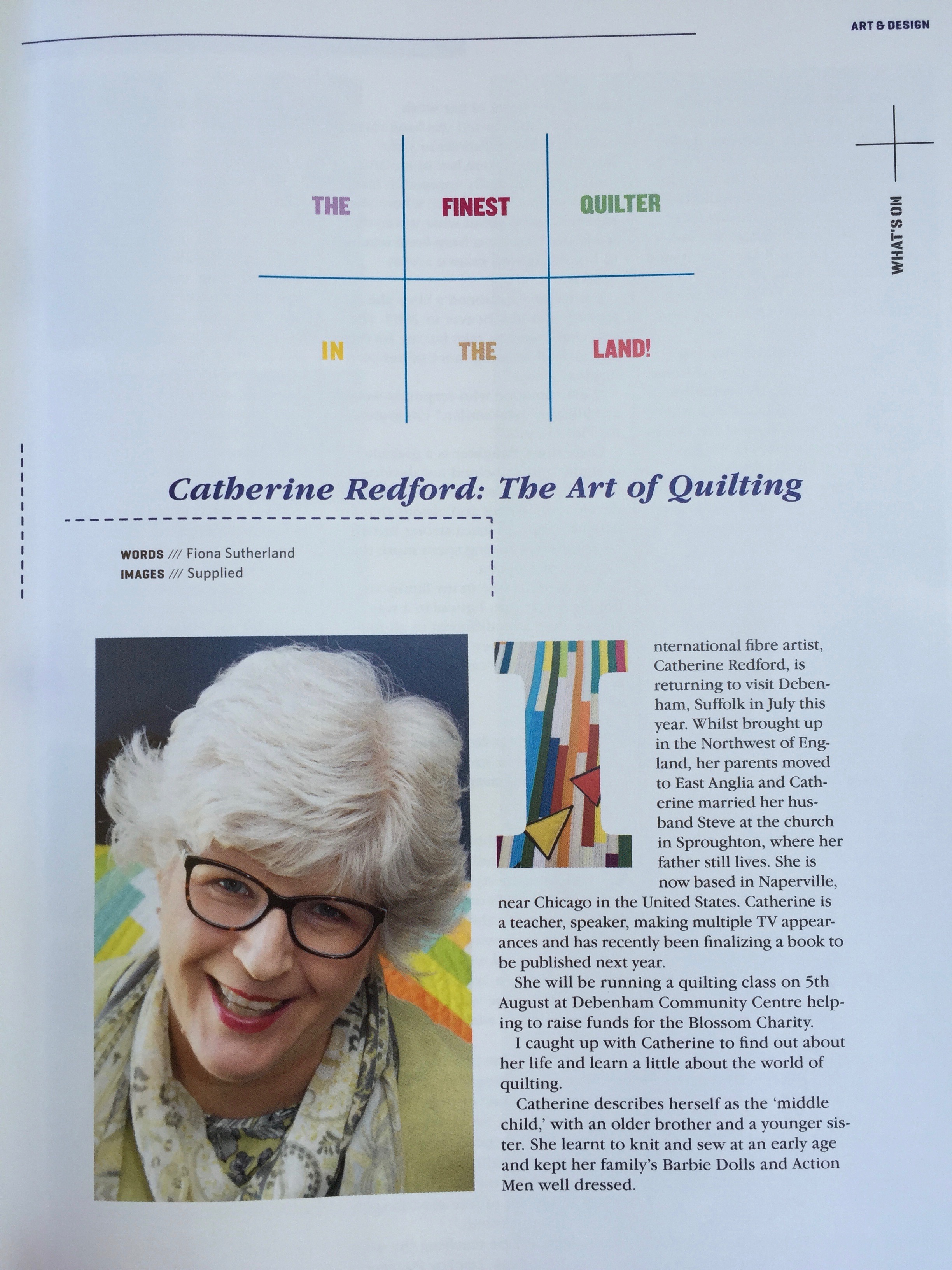 The middle child strikes again?
I have done some sewing this week.
Remember the tropical fabrics from Frond fabrics? They are now pieced into a little quilt that will become the background for my Mayan hieroglyphics.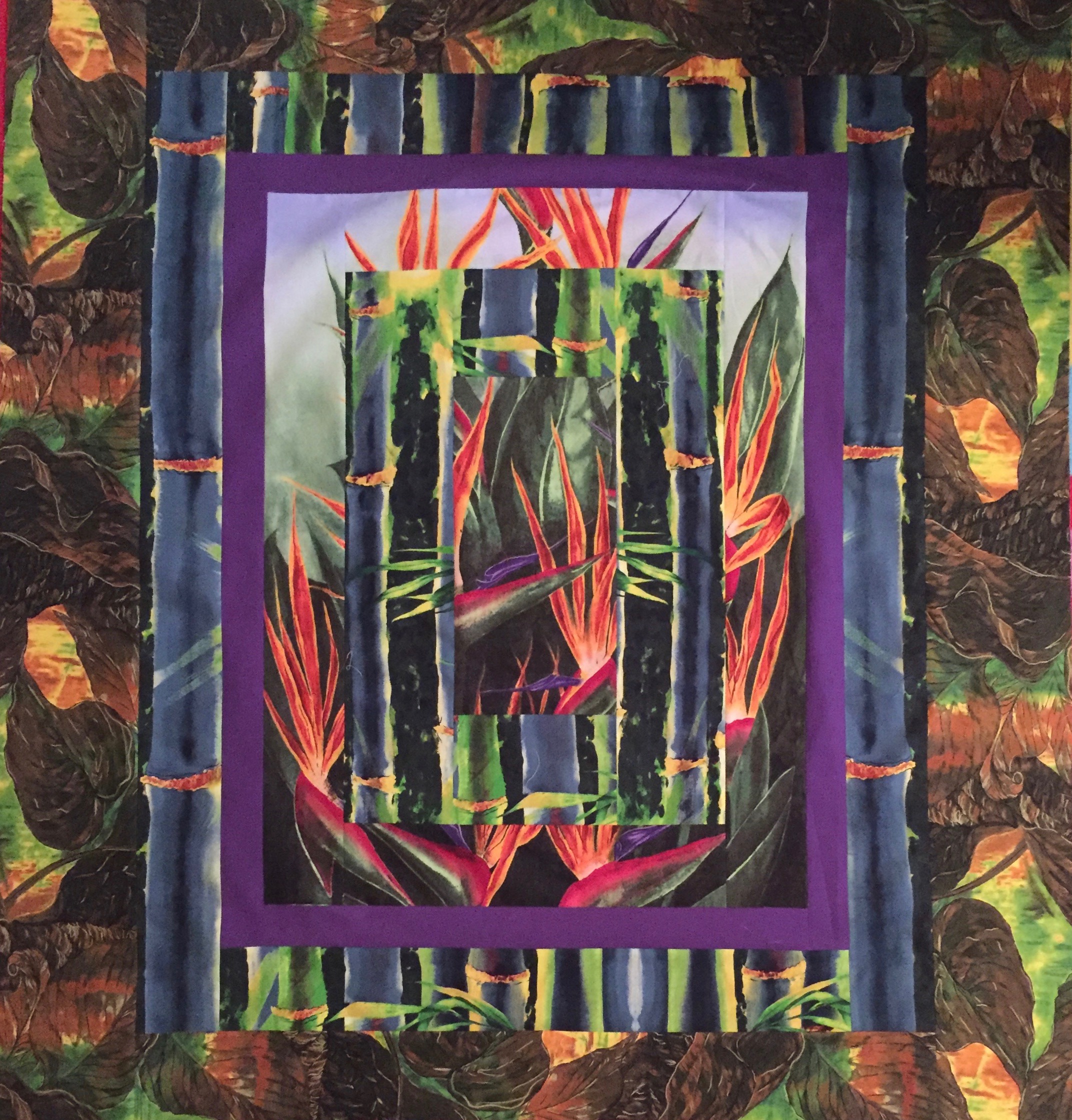 And I finished the hand stitching on this Kantha-style background for some more embroideries, yet to be determined…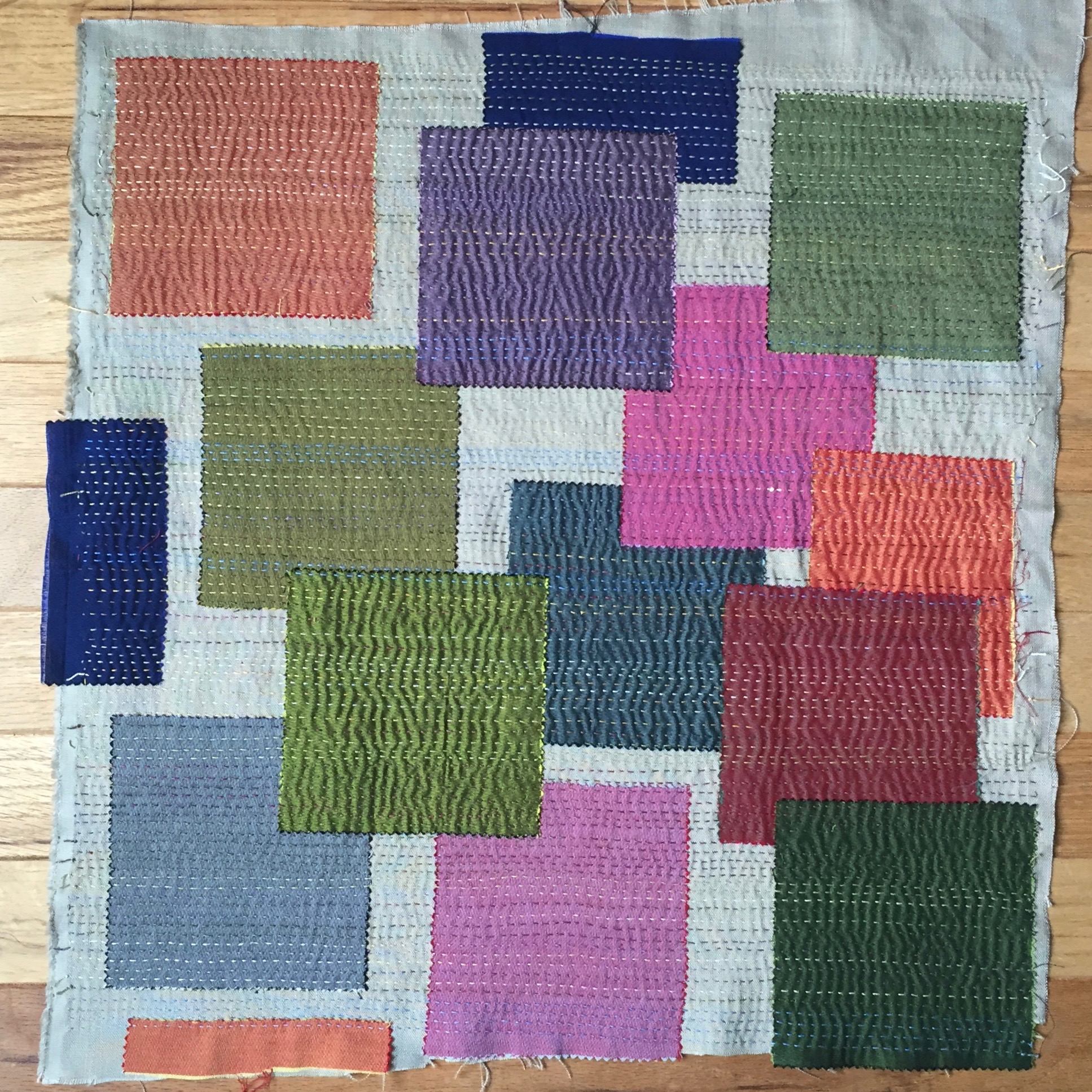 Simple lines of running stitch in 12 weight hand dyed perle cotton from House of Embroidery across Oxshott squares on a linen background.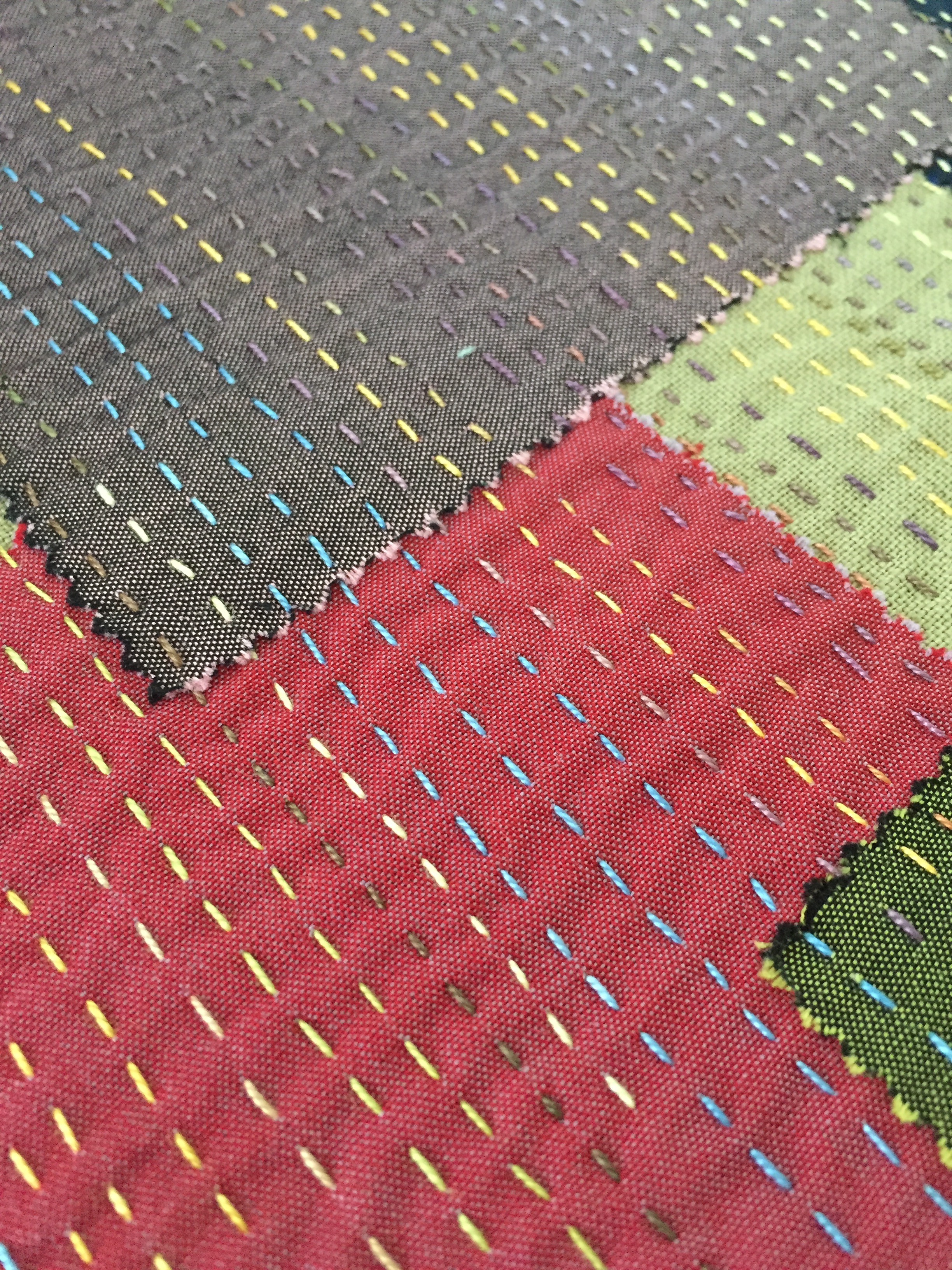 I'm off to Princeton (Illinois) this afternoon to visit the Covered Bridge Quilters Guild tonight. I'll be home again tomorrow, ready for the long weekend. We are expecting visitors…