I arranged to meet Melissa at the local Starbucks at ten-ish on Tuesday morning. It was a beautiful morning and I sat outside with a latte and pain au chocolat enjoying the sunshine and newspaper puzzles very happy with life.
We sat a while longer setting the world to rights before getting in the car and setting off on route. First stop was Inspired to Sew, not very far at all. I think I have been there before. It used to be called Pine Needles and I'm sure Sheila and I dropped in on one of our extended shop hops at the beginning of the century…
Inside is bright and airy with lots of fabric.
Bright solids,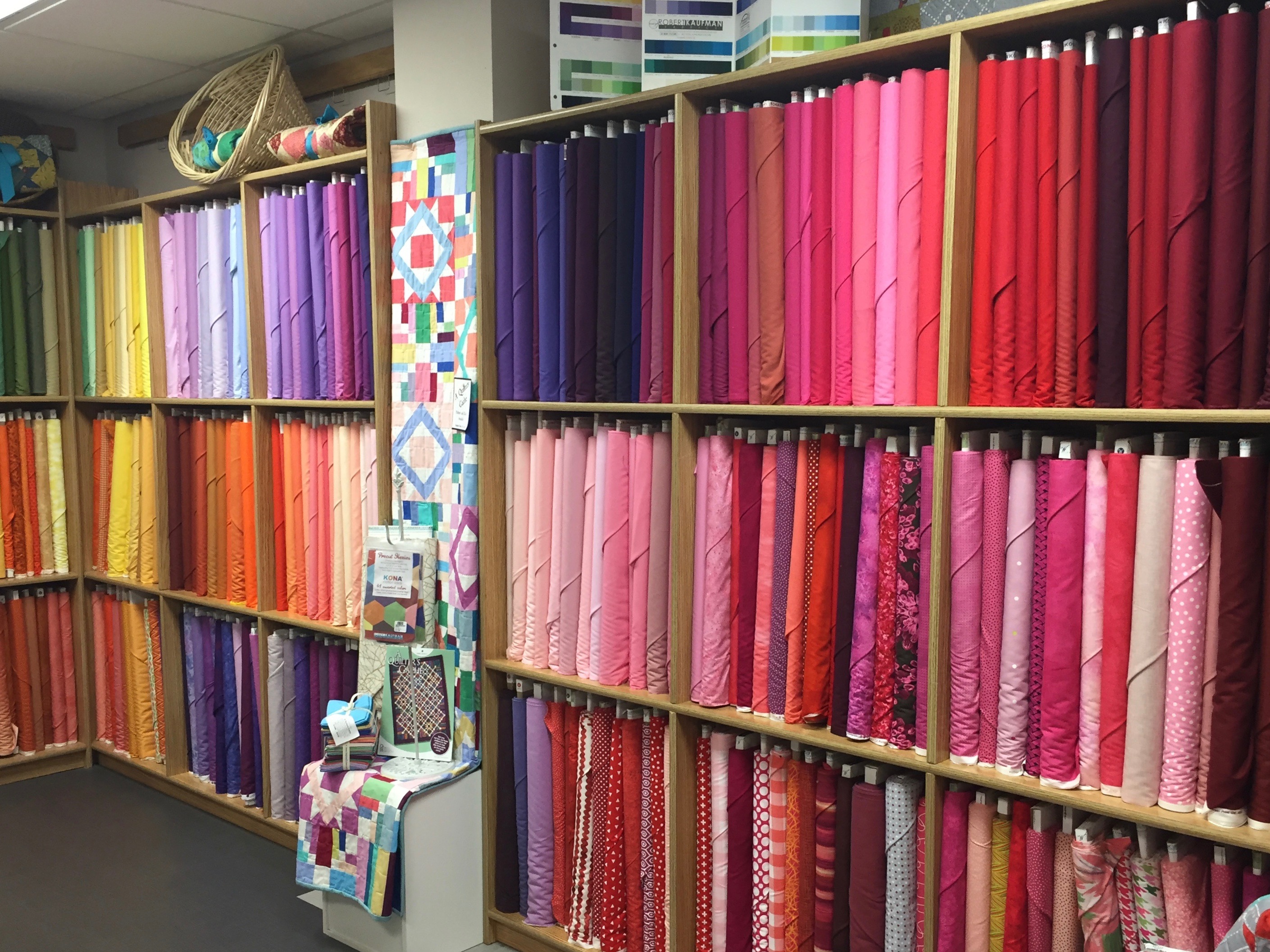 Low volume neutrals…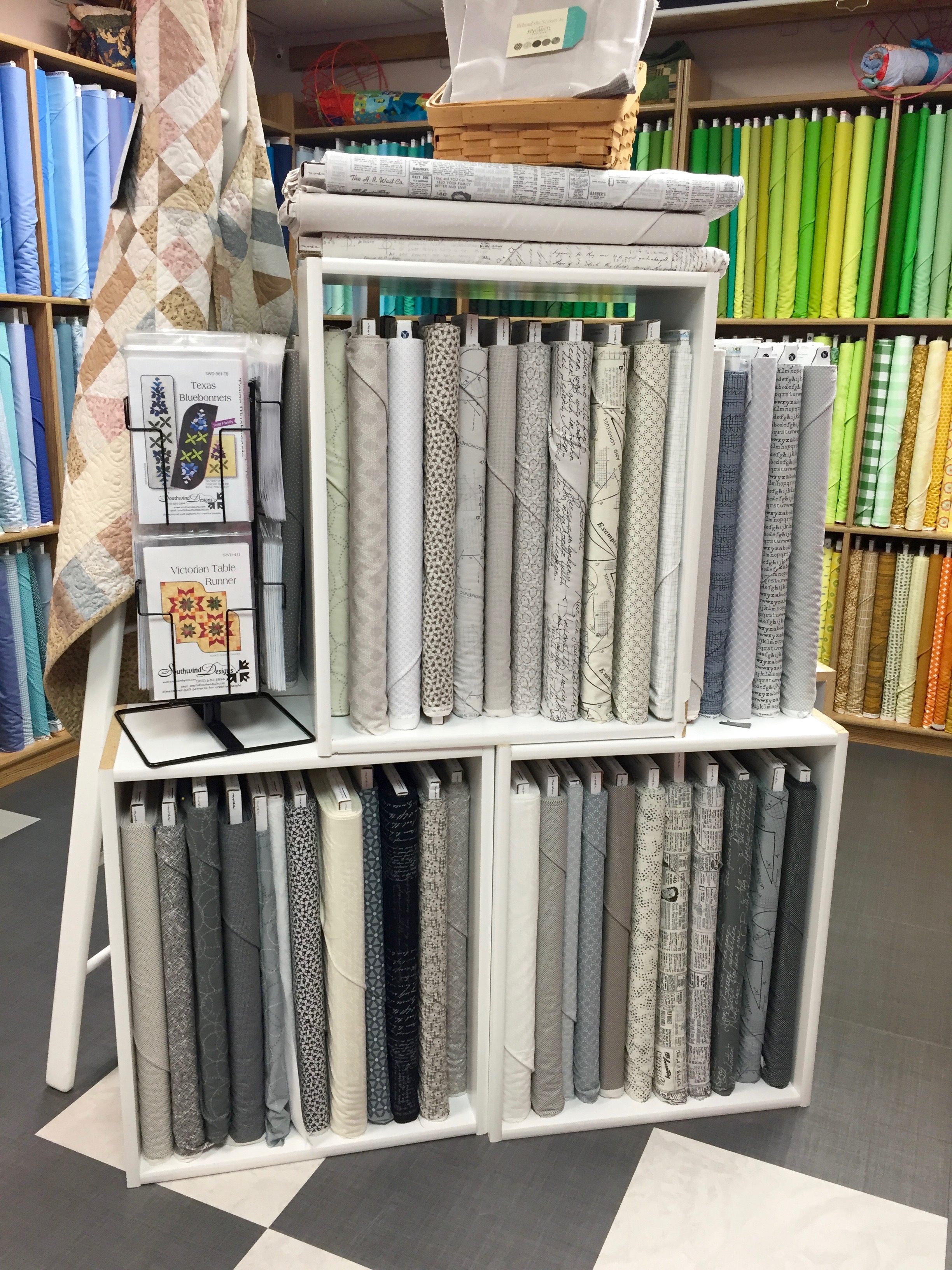 Kaffe's galore!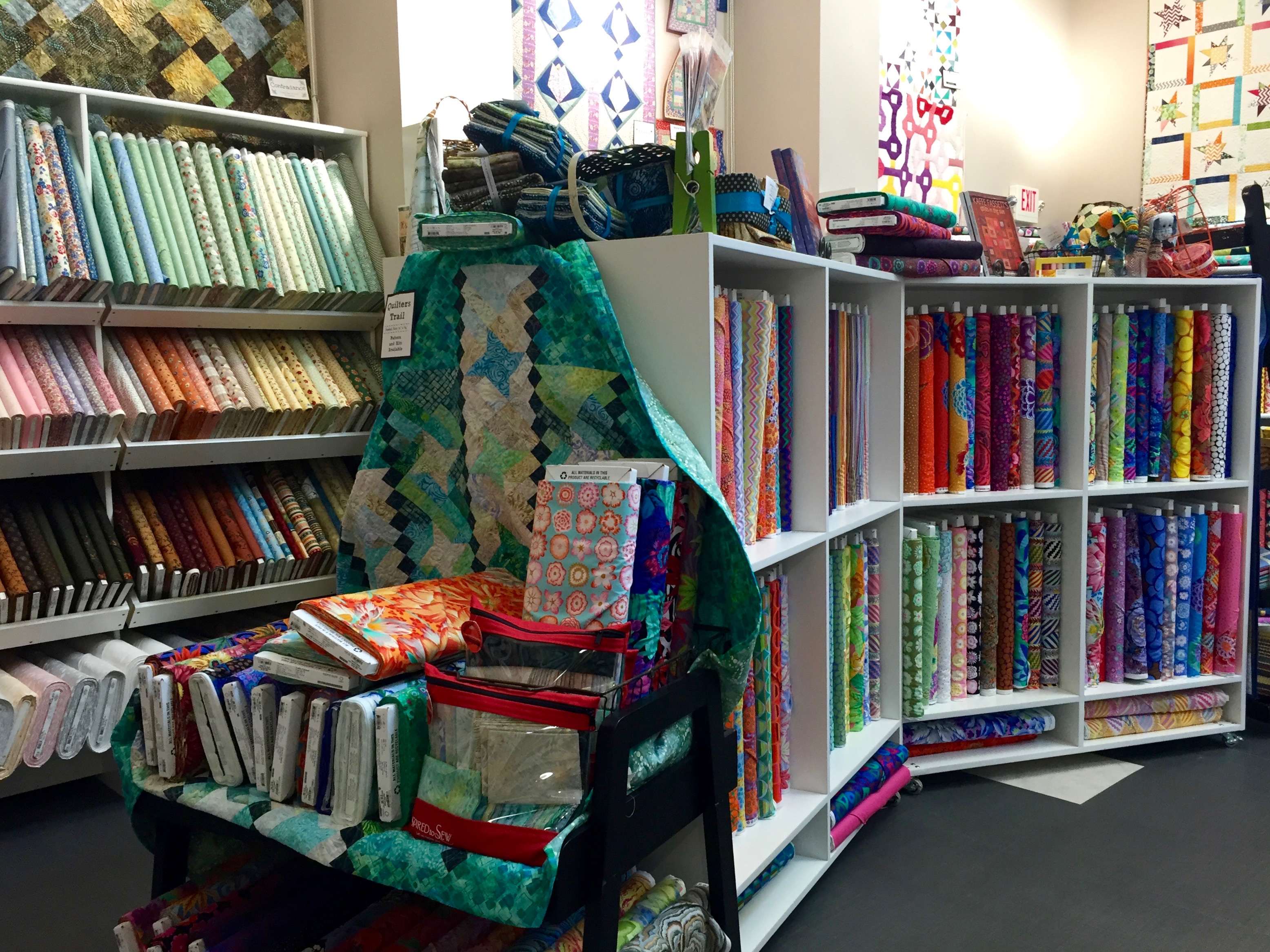 The BERNINA Q24 was set up ready to stitch.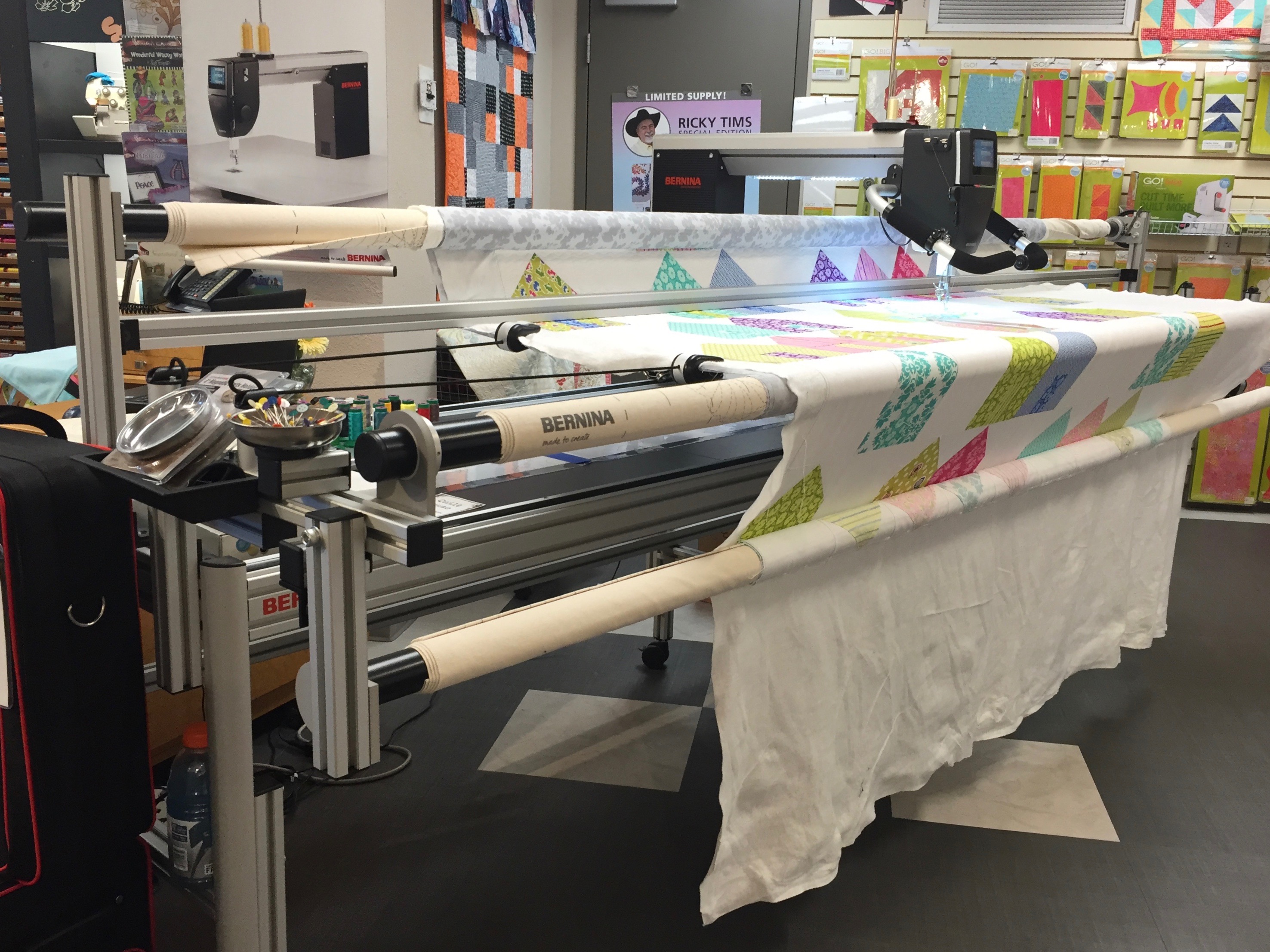 A continuous loop of inspiration showed on the large screen.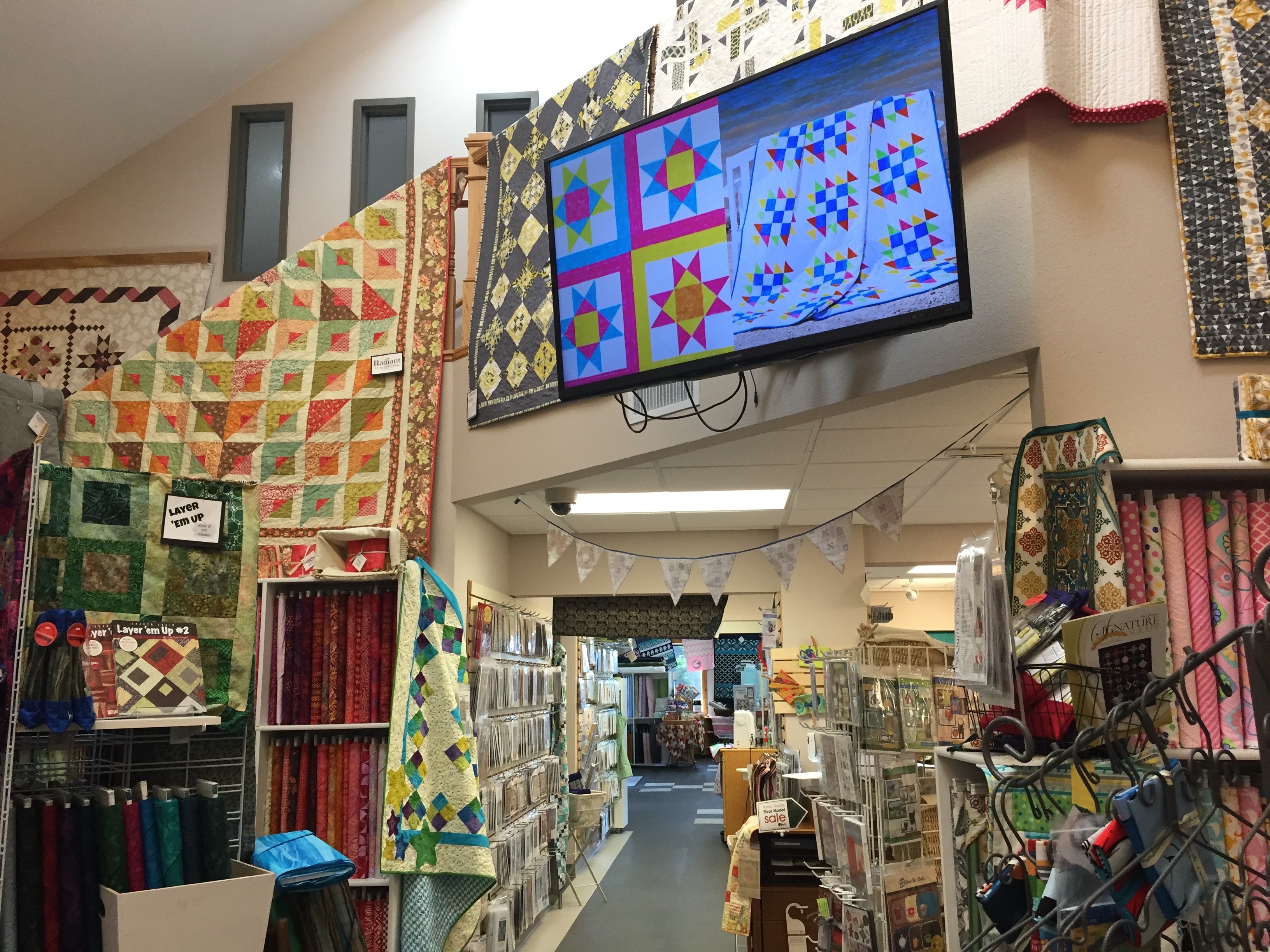 The current year's Row by Row was on display just by the holiday groupings.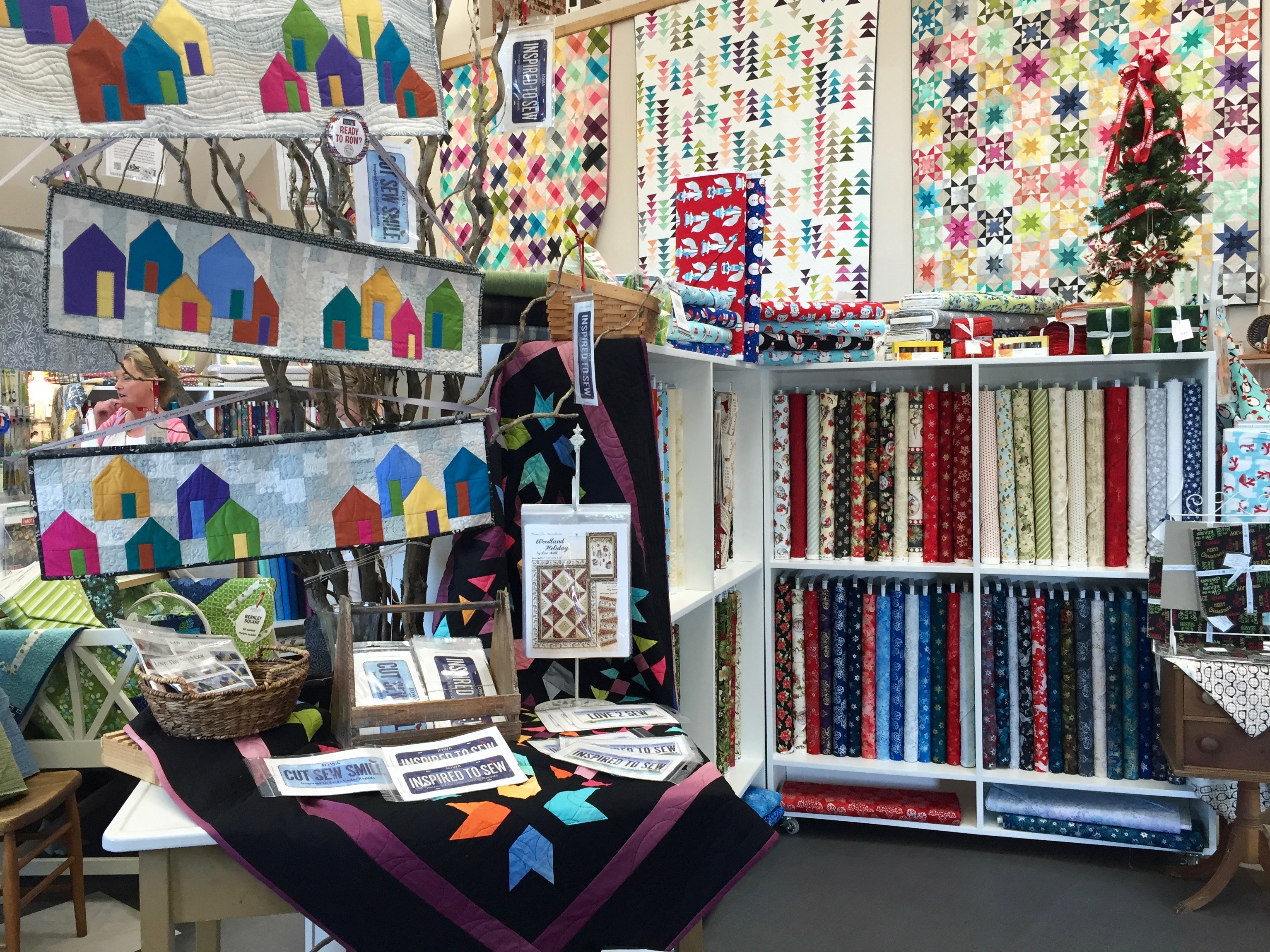 There were two license plates on offer. I bought them both! Inspired to Sew is today's featured image. That's how I want people to go away after one of my lectures…
Here's the second one.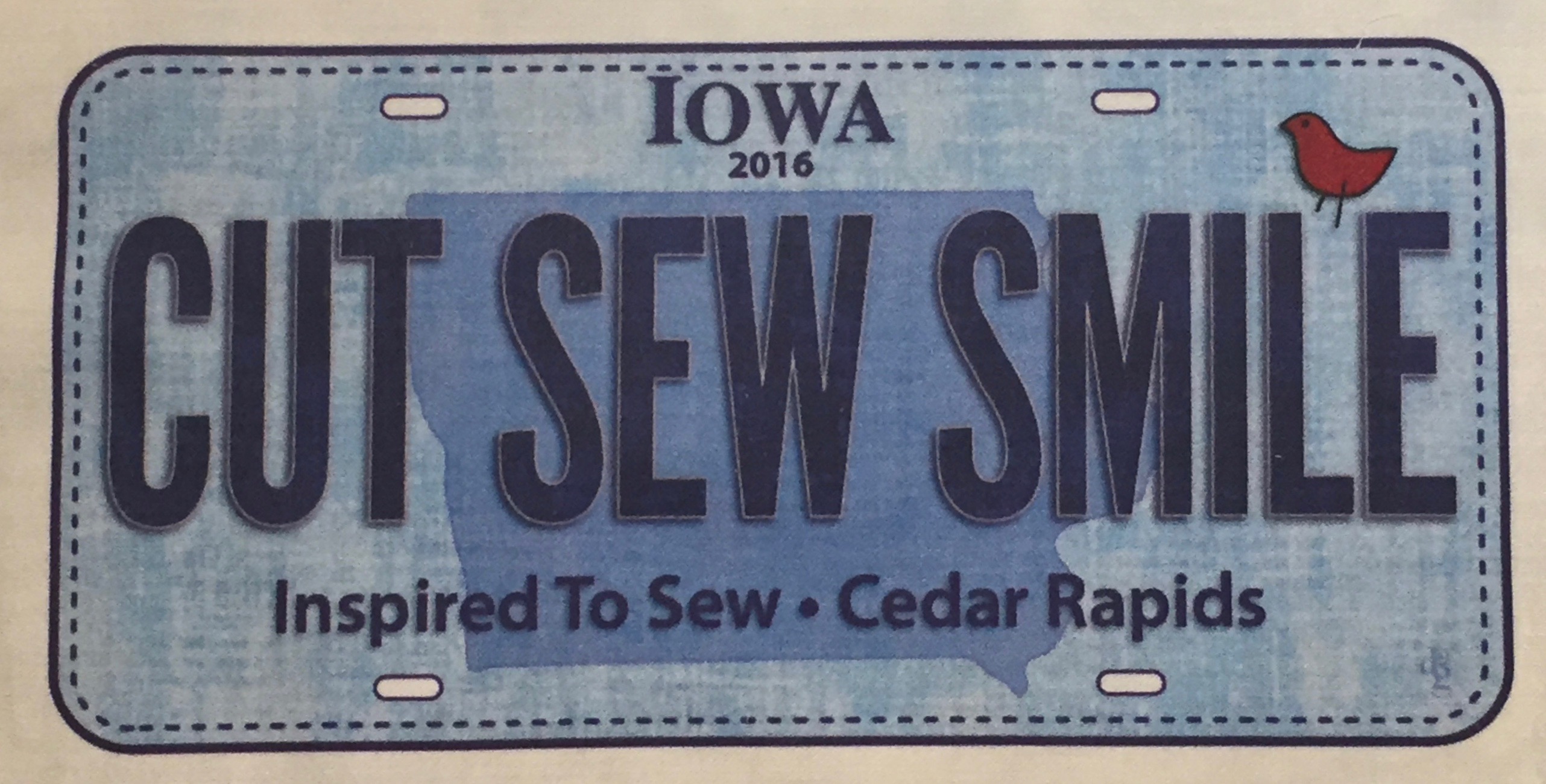 Cut Sew Smile. If cutting up perfectly good fabric and then stitching it back together again doesn't make you smile, then what does?
I shocked myself by purchasing the kit to make the row of little houses. They remind me of the beach huts we saw in Felixstowe earlier this month. Cedar Rapids is a long way from the ocean but that's OK?
Next stop was Delve MIY, Melissa's second home!
Frond fabric everywhere.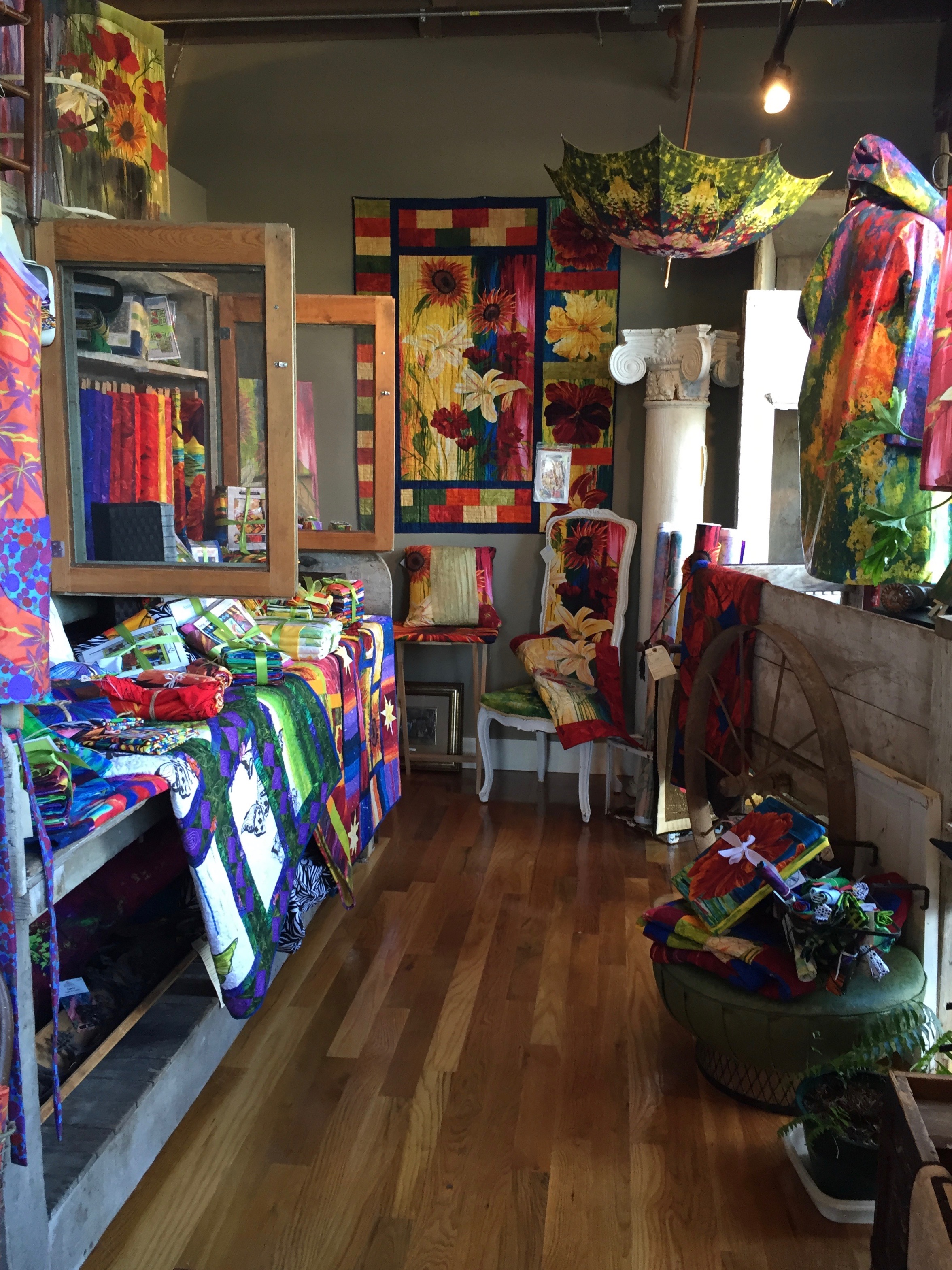 Mounted on canvas…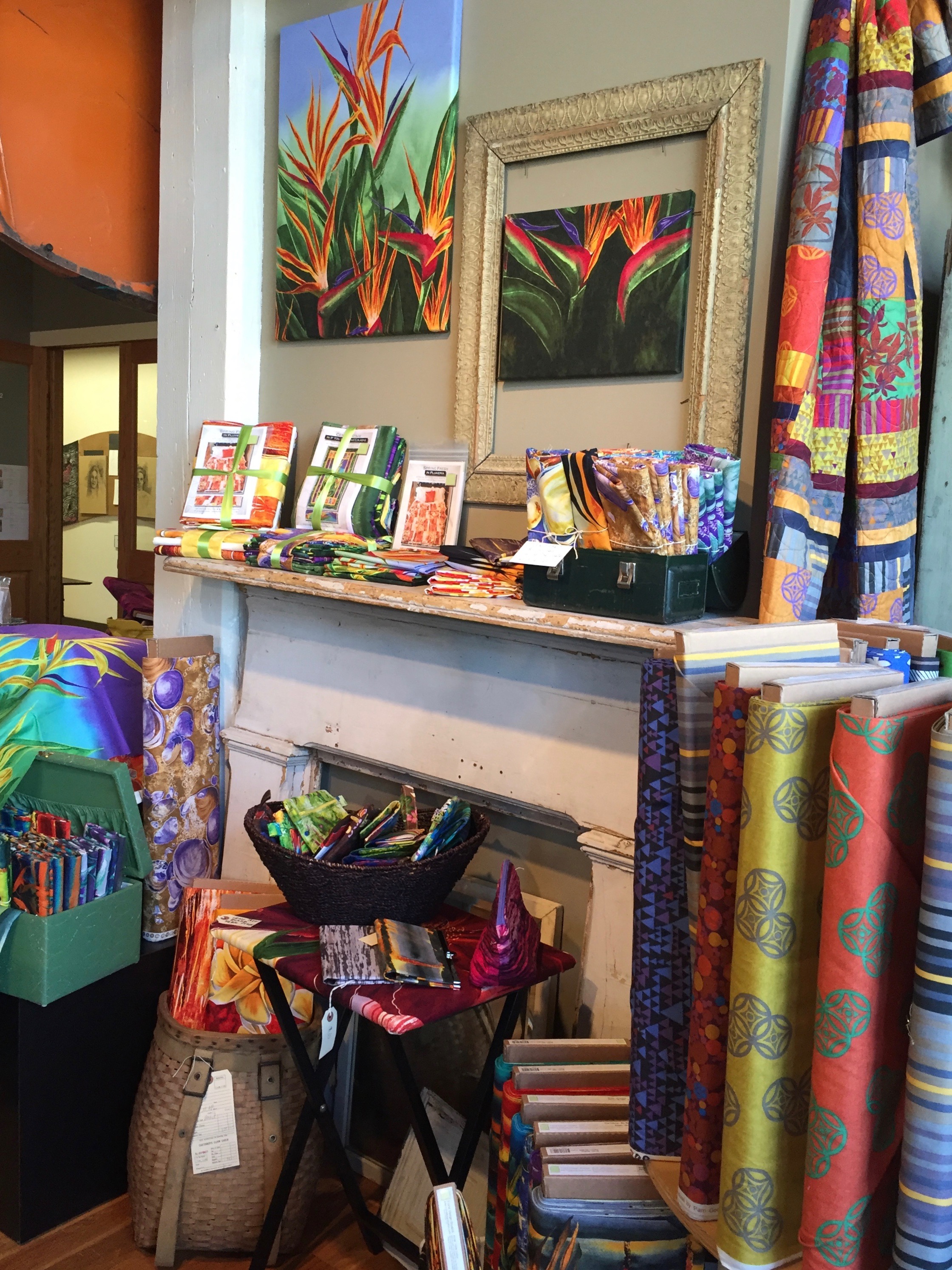 Quilts on a bed,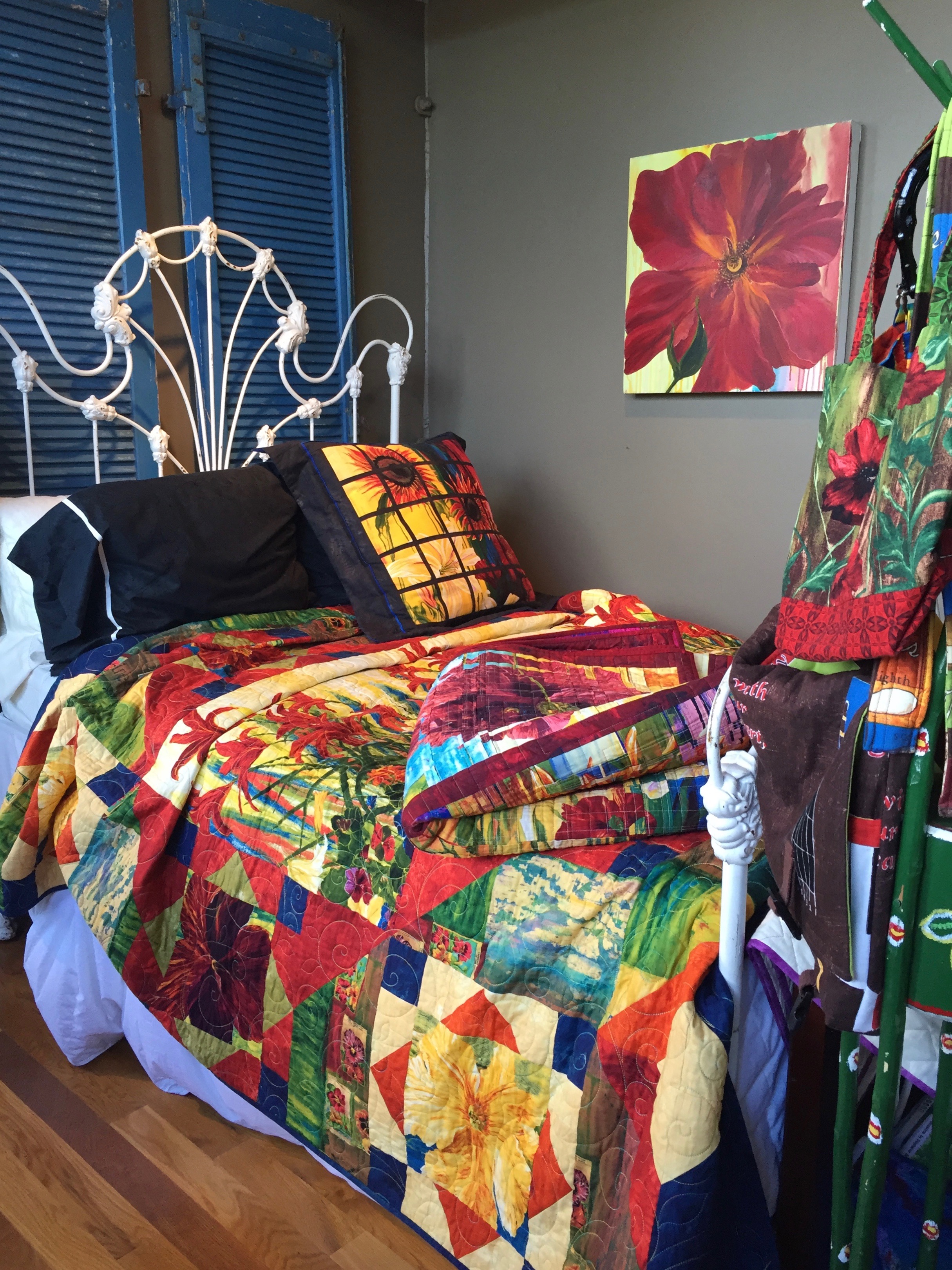 Cute dresses,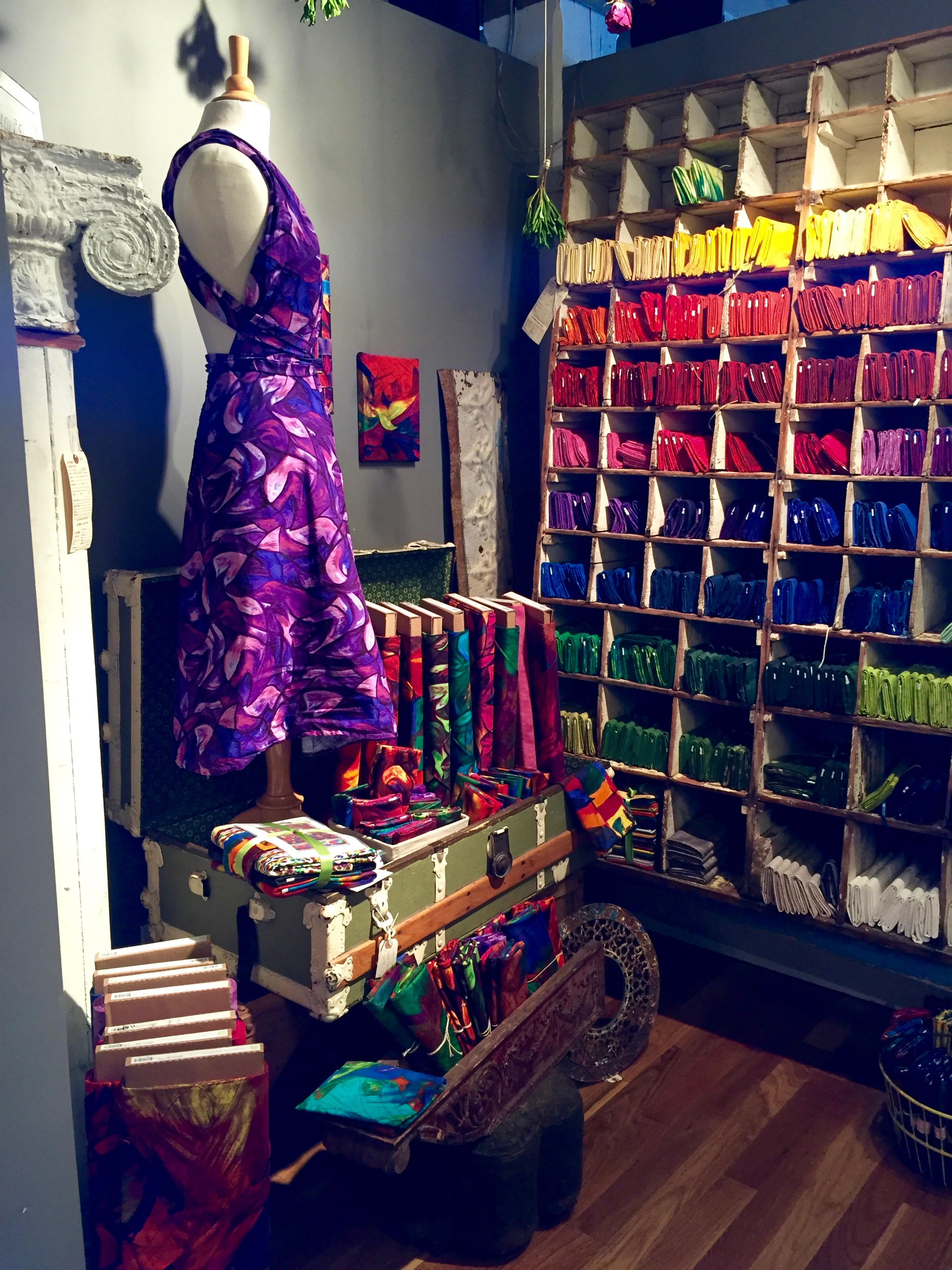 I needed it all?
I restrained myself to just a small pile with a plan…
Melissa wrapped it so beautifully.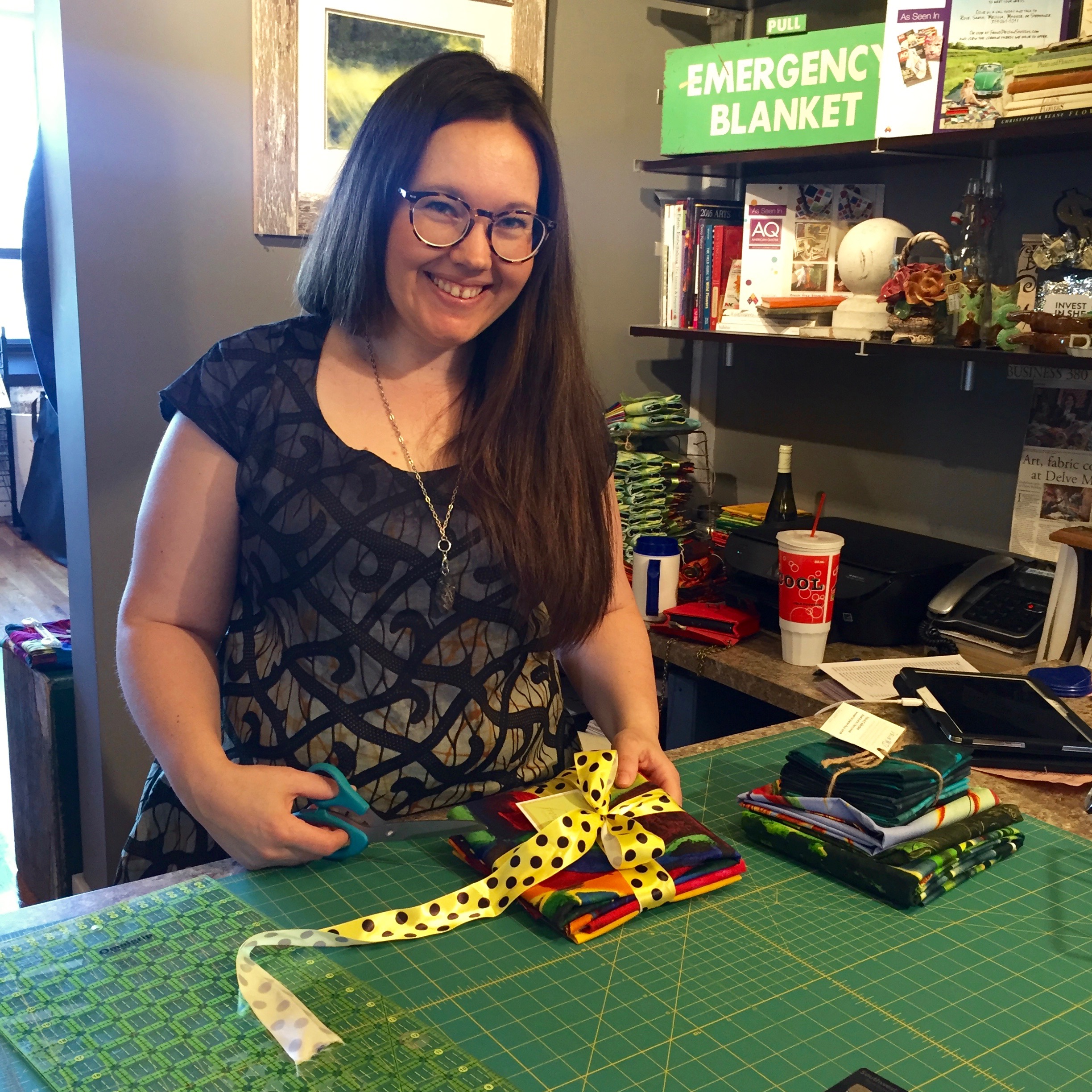 Look what came home with me.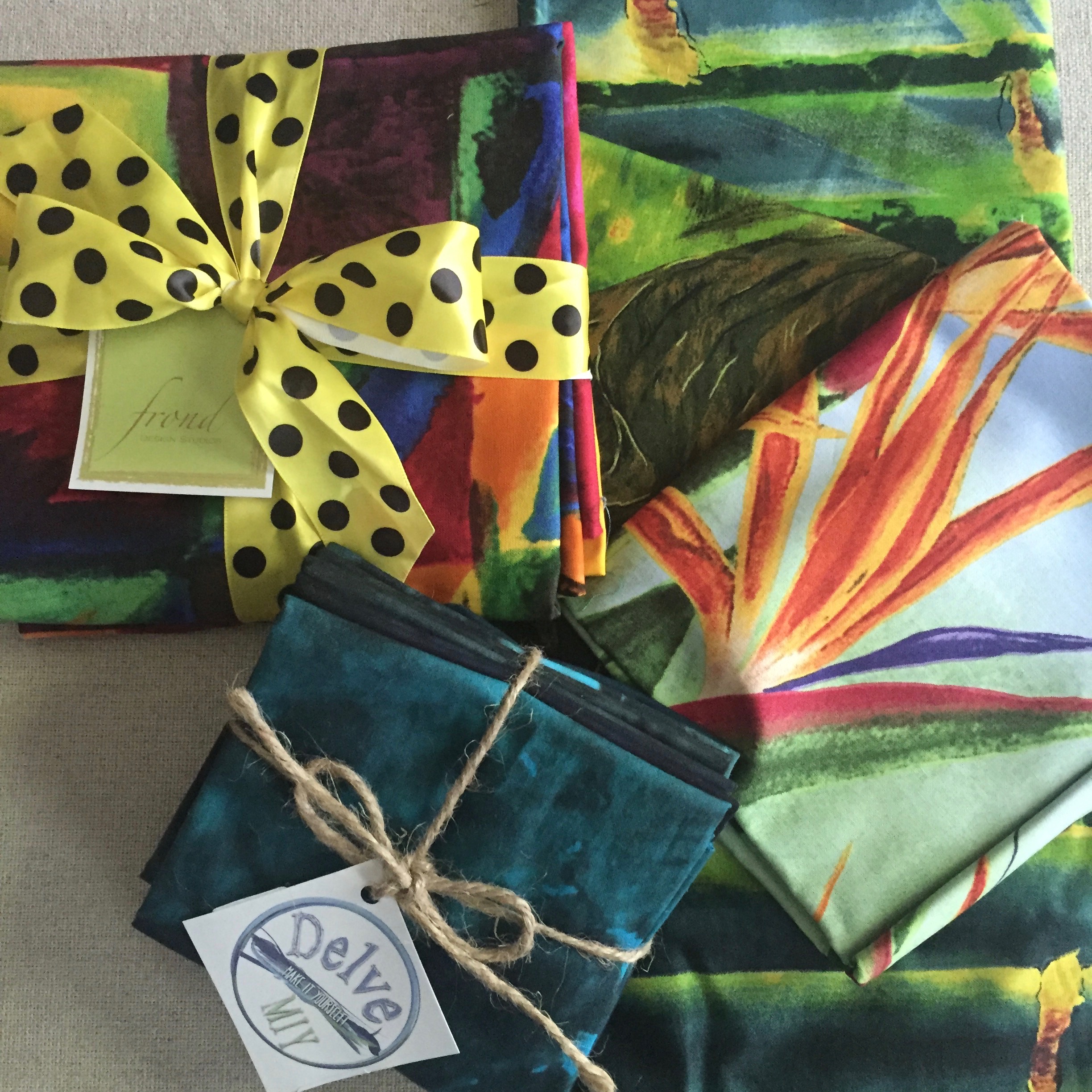 That's an over-dyed by Cherrywood teal bundle at the front. I hope I can bring myself to cut it up…
Time to say farewell to Melissa and head off by myself.
I had told Steve I would be home before him so I knew I had time for one more stop. I needed to make it a good one.
My trusty GPS made short work of tracking down Home Ec. Workshop in Iowa City. There was even a parking space at a meter not too far away! Still looking good.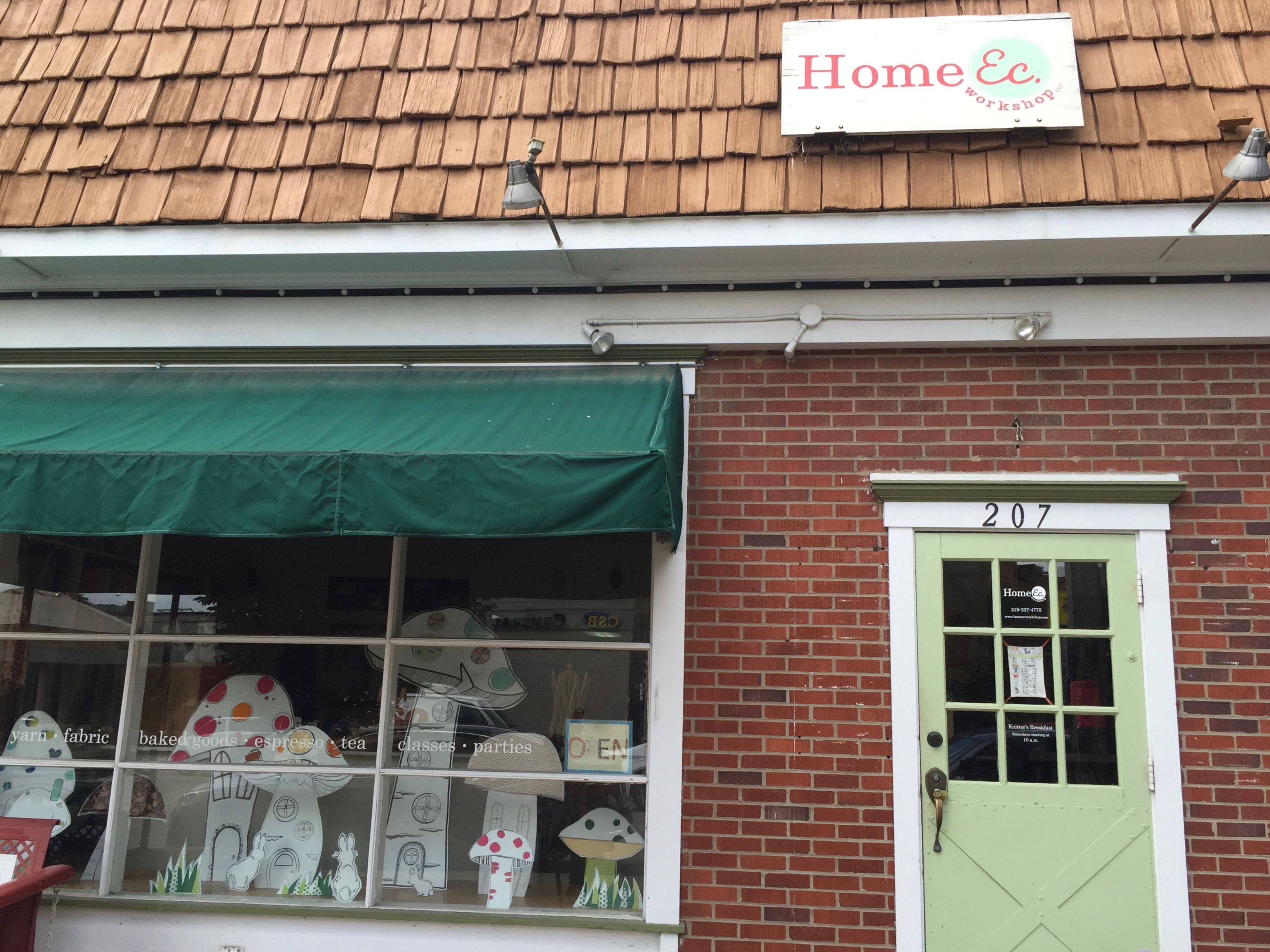 I had just missed Codie but I was well looked after and came out happy with two pieces of fabric.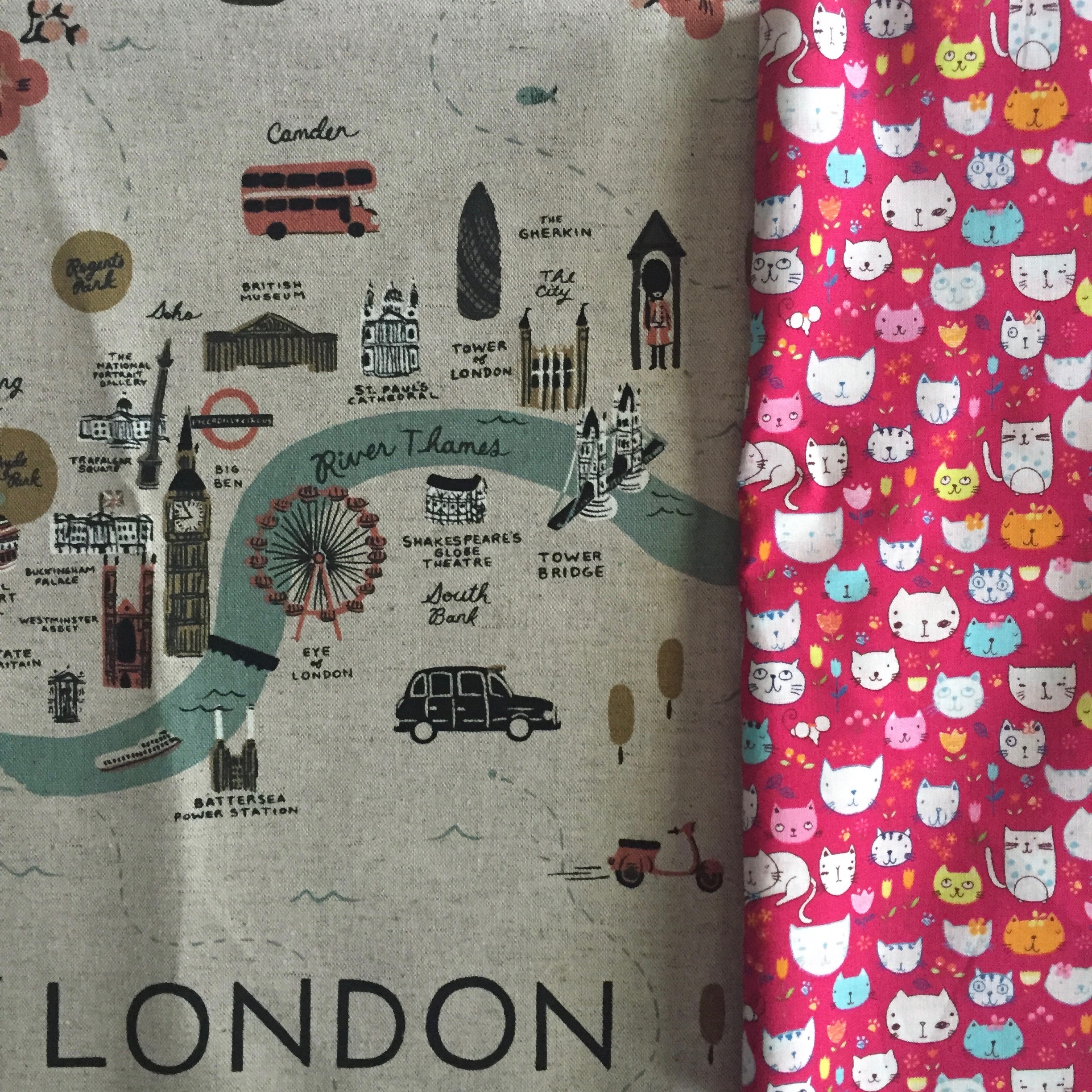 Doesn't everybody need a piece of Cotton and Steel's City Maps? and more cute kitty-kats for Miss Ruby?
Now I really must head home. East on I-80, merge onto I-88… south on Naper Boulevard and there you have it!
Three fun stops on the way.