I have a long to-do list that just doesn't seem to be getting any shorter. As fast as I check one thing off another two items are getting added. Still, I'm doing what I wanted to do so I'd better just knuckle down and get on with life…
Hence, I'm finally getting to my neglected blog. It's been a week already since I spent the day with the East Iowa Heirloom Quilters in Cedar Rapids. I packed up the car and headed West on I-88 until it turned into I-80 and then just kept going until I needed to make a right turn at Iowa City onto I-380!
Monday morning found me in Marion at the American Legion Hall, setting up for the quilters who started arriving in plenty of time for the morning meeting.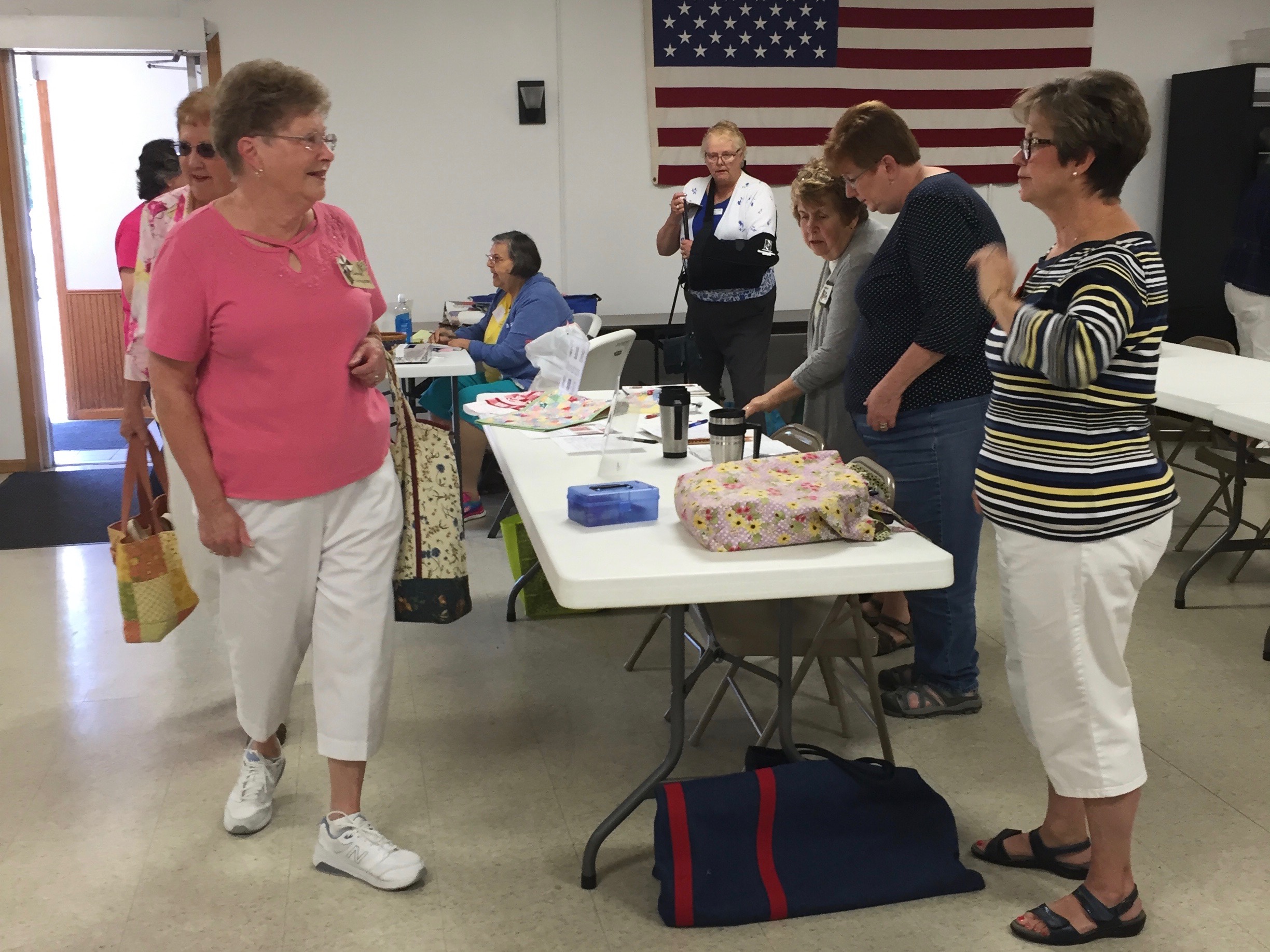 Some members  wandered around checking out the displays but some found their seats and settled down to chat.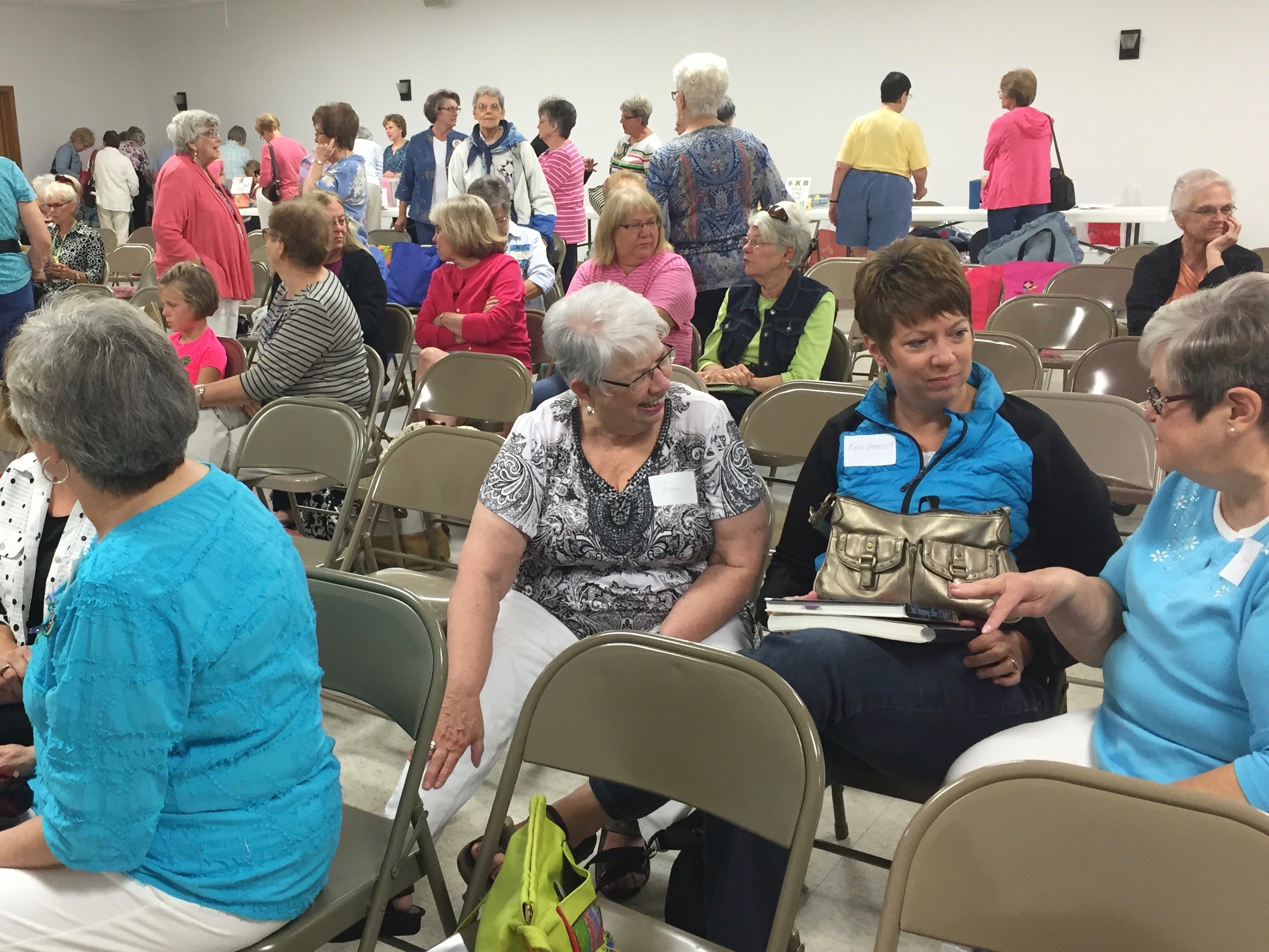 The meeting started with some business. Melissa Collins was there to talk about upcoming classes at Delve MIY.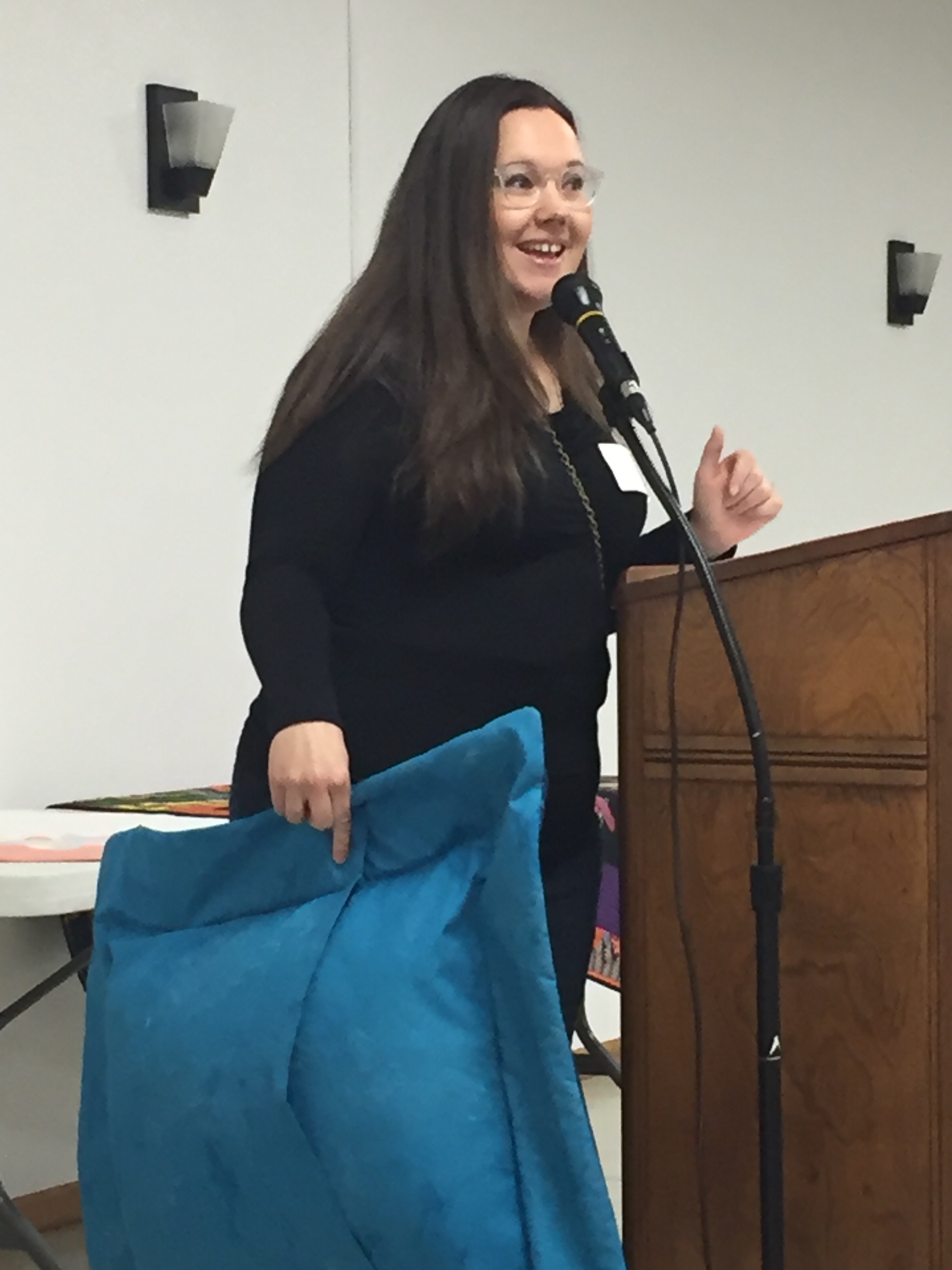 It's always fun to see Melissa at Market in the Frond Fabric booth and it was lovely to be have her in the crowd. I could spot her smiling face whenever I looked to the left of the room…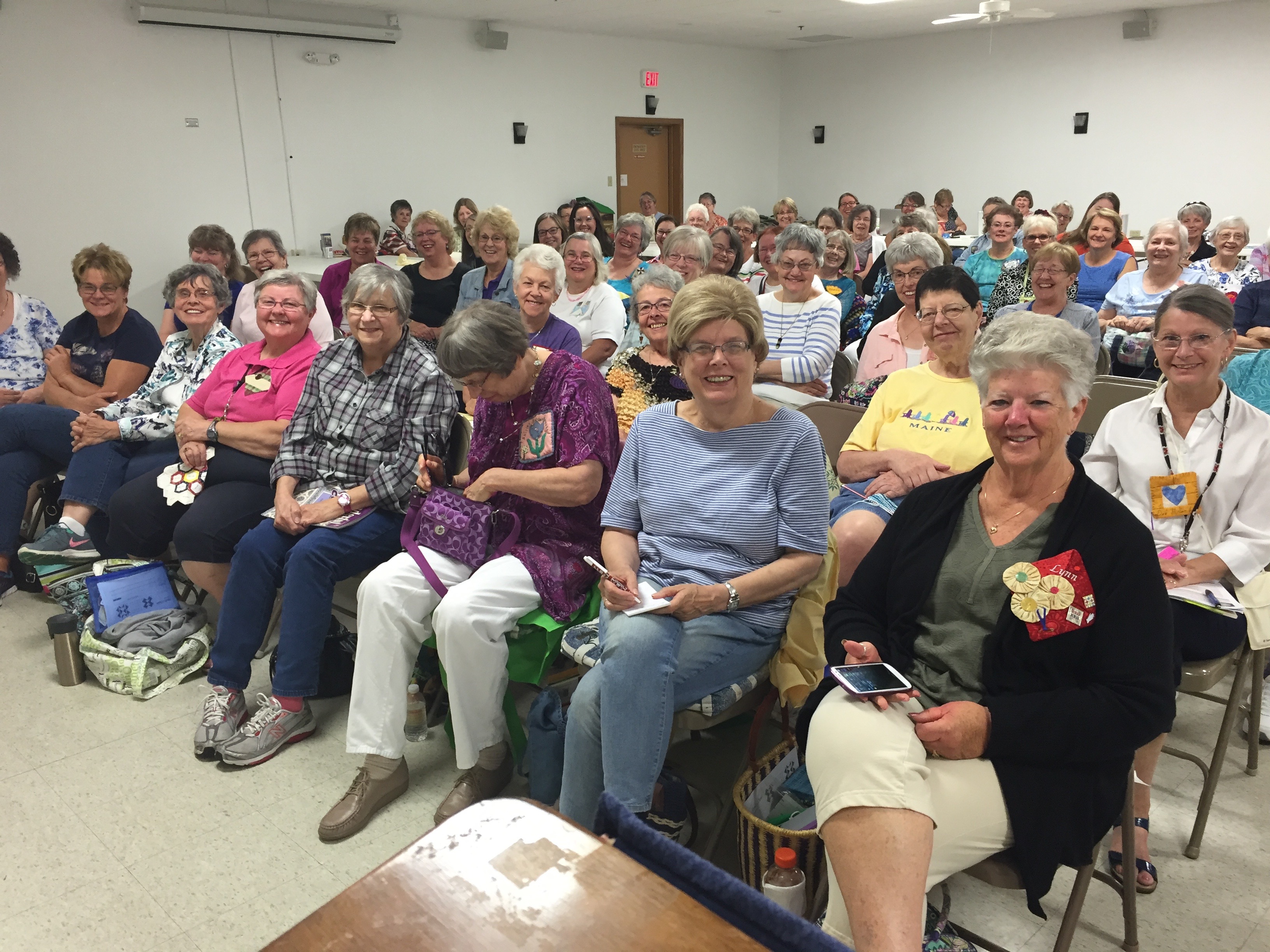 It was a full house!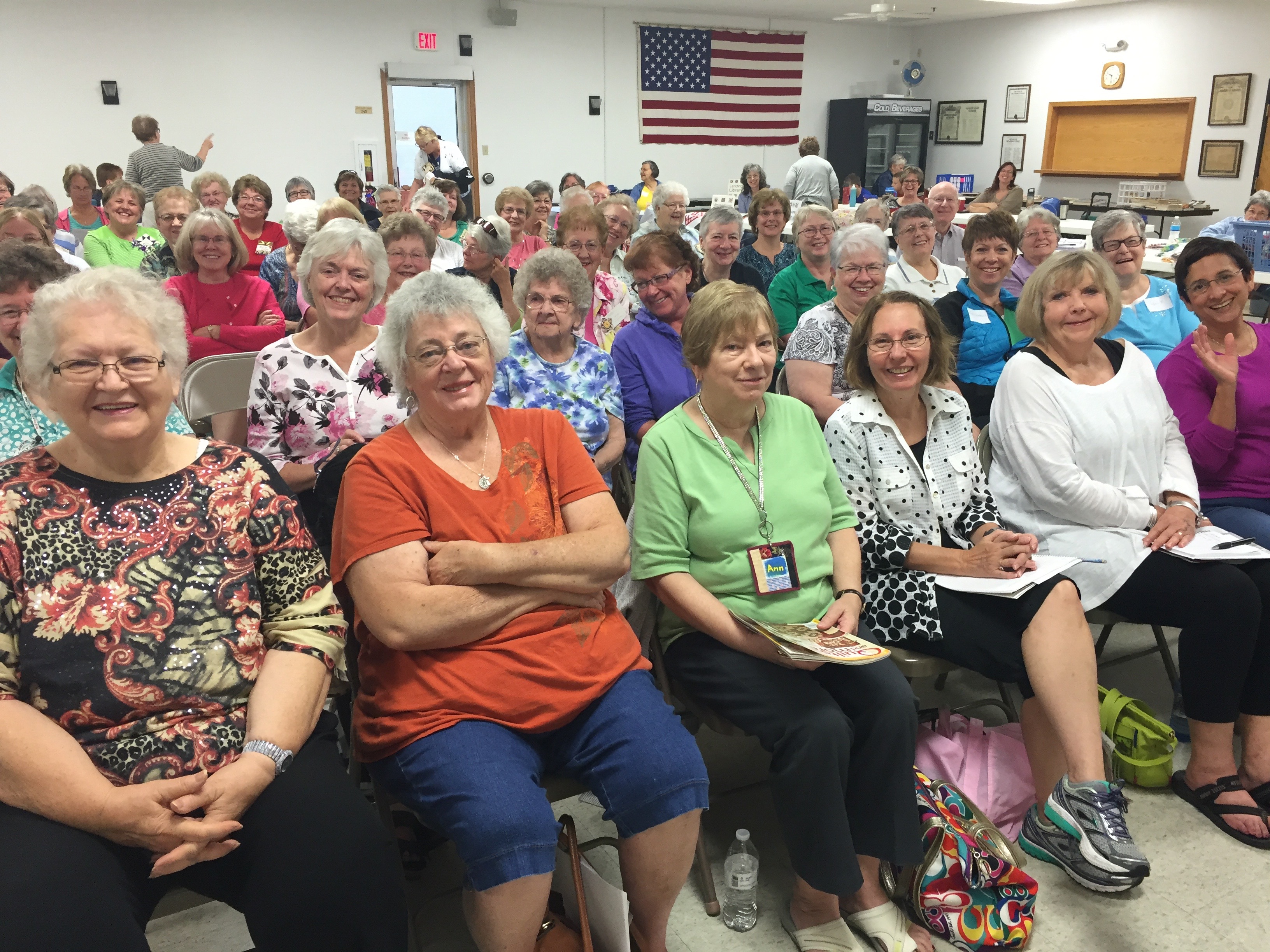 The quilters were a lovely audience for my Lessons Learned While Quilting lecture and we laughed our way through…
The meeting finished with some Show and Tell.
This amazing piece is snow dyed!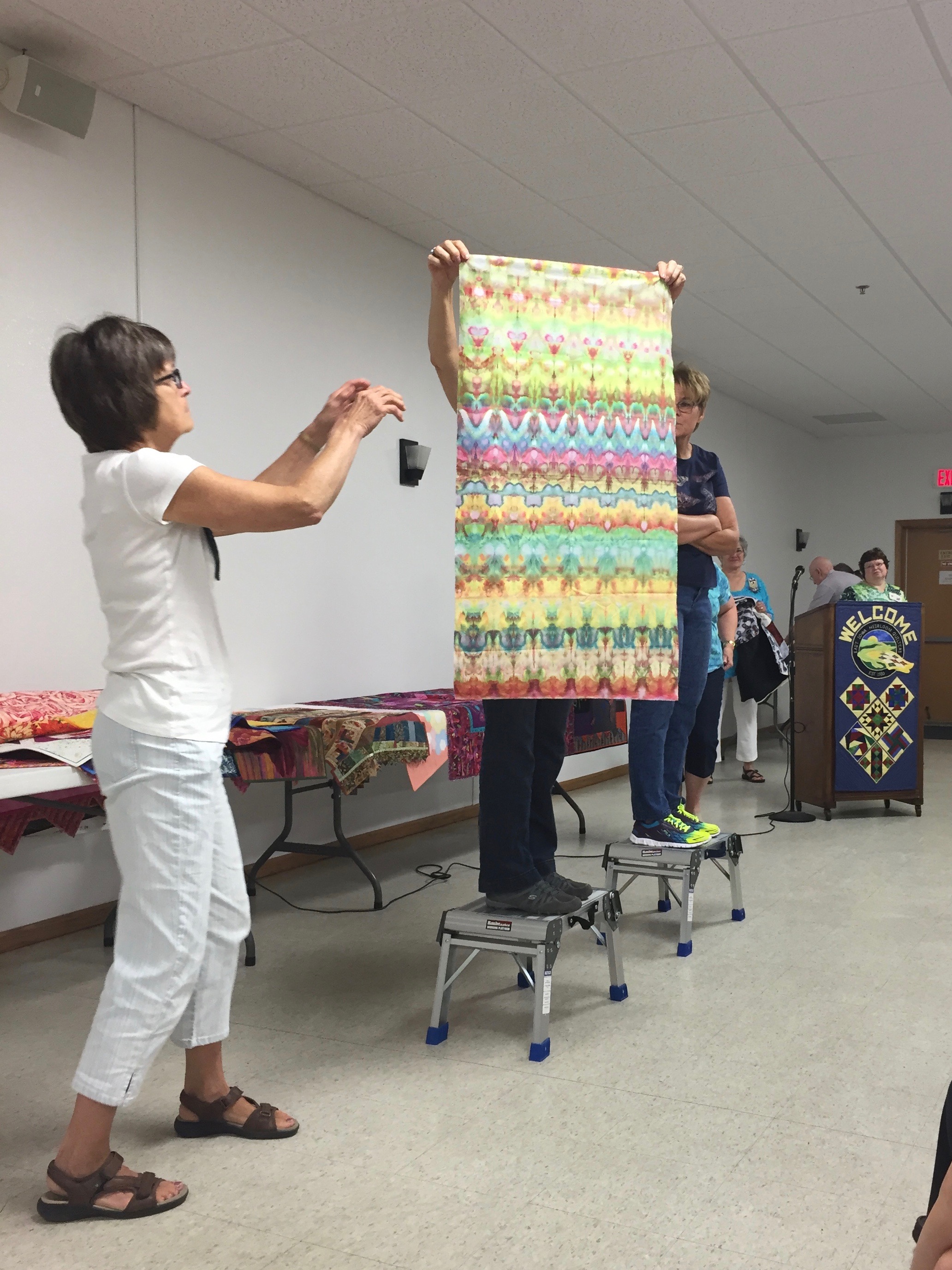 This is the small version of a larger barn quilt that was about to get hung at home. I love the crow.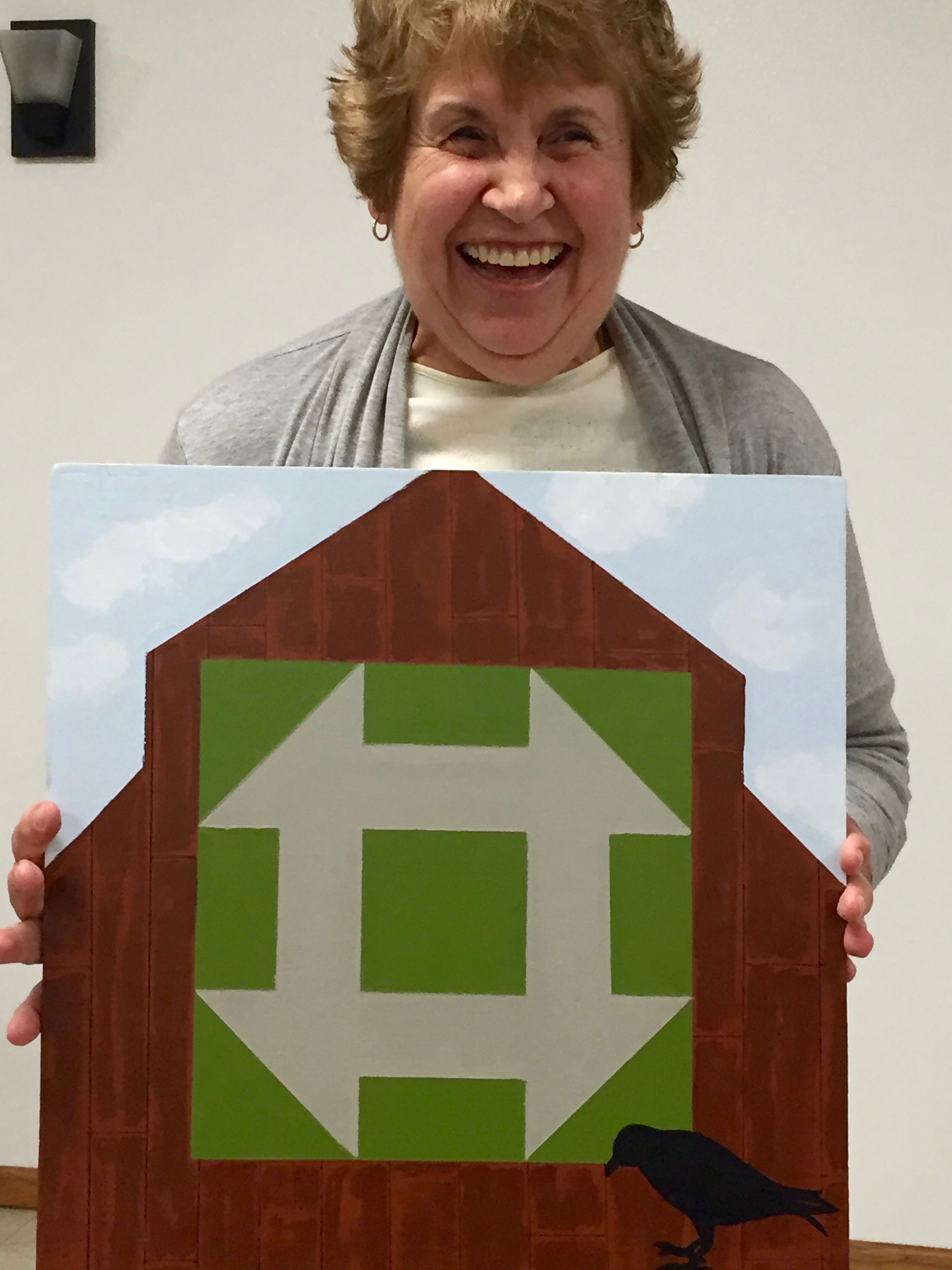 I spent the afternoon teaching a three hour version of my Walking Foot Quilting class. After a few problems with several walking feet we enjoyed a fun action packed afternoon. We were so busy that I didn't take any pictures so you'll just have to believe me that we had a full class plus a few and everyone worked hard…
I had a hour to get ready for the evening meeting and repack my bag for my Language of Flowers lecture.
It was a much more select group in the evening. I recognized several faces from the morning.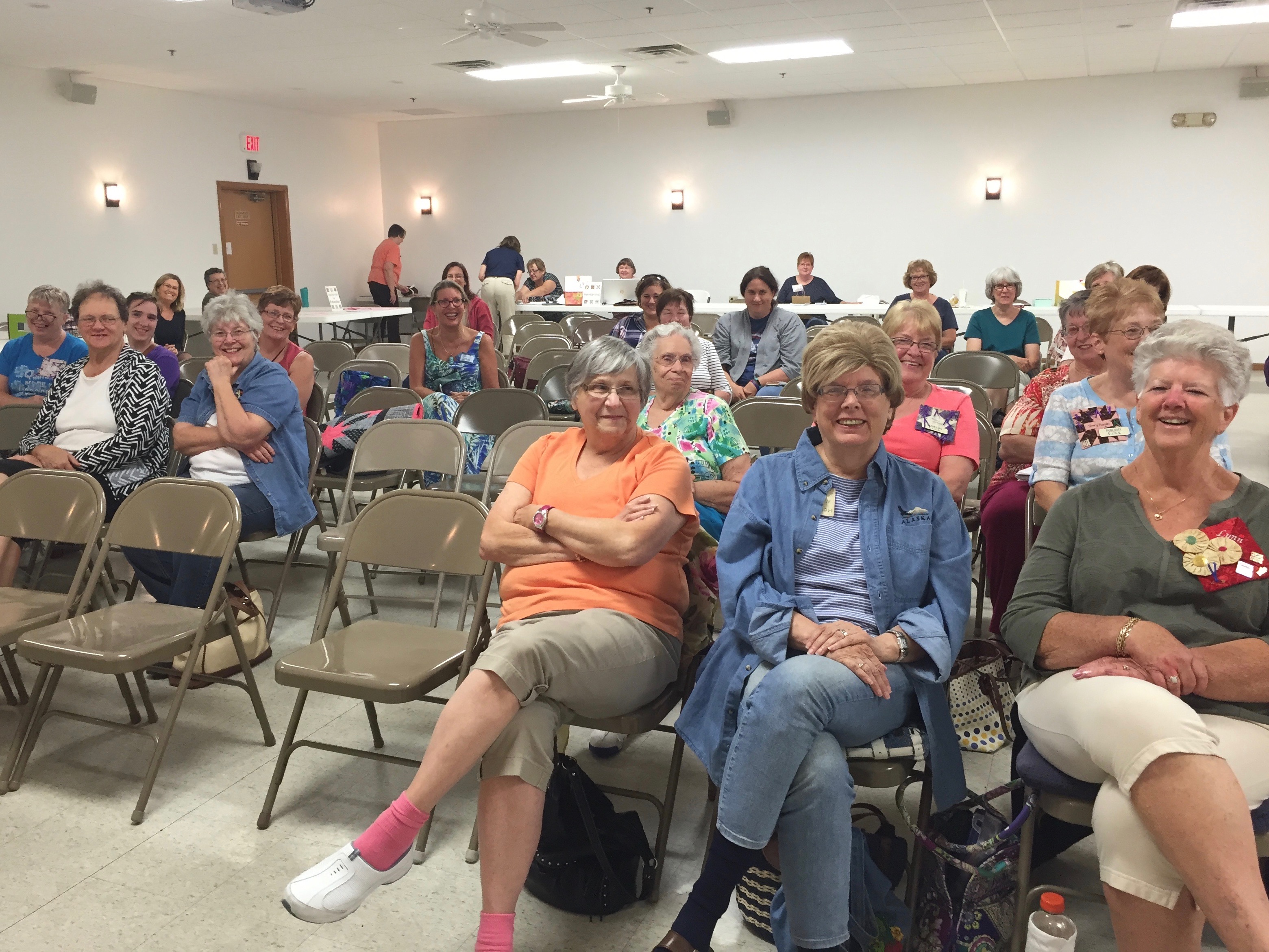 Melissa had returned with her Mom and friend…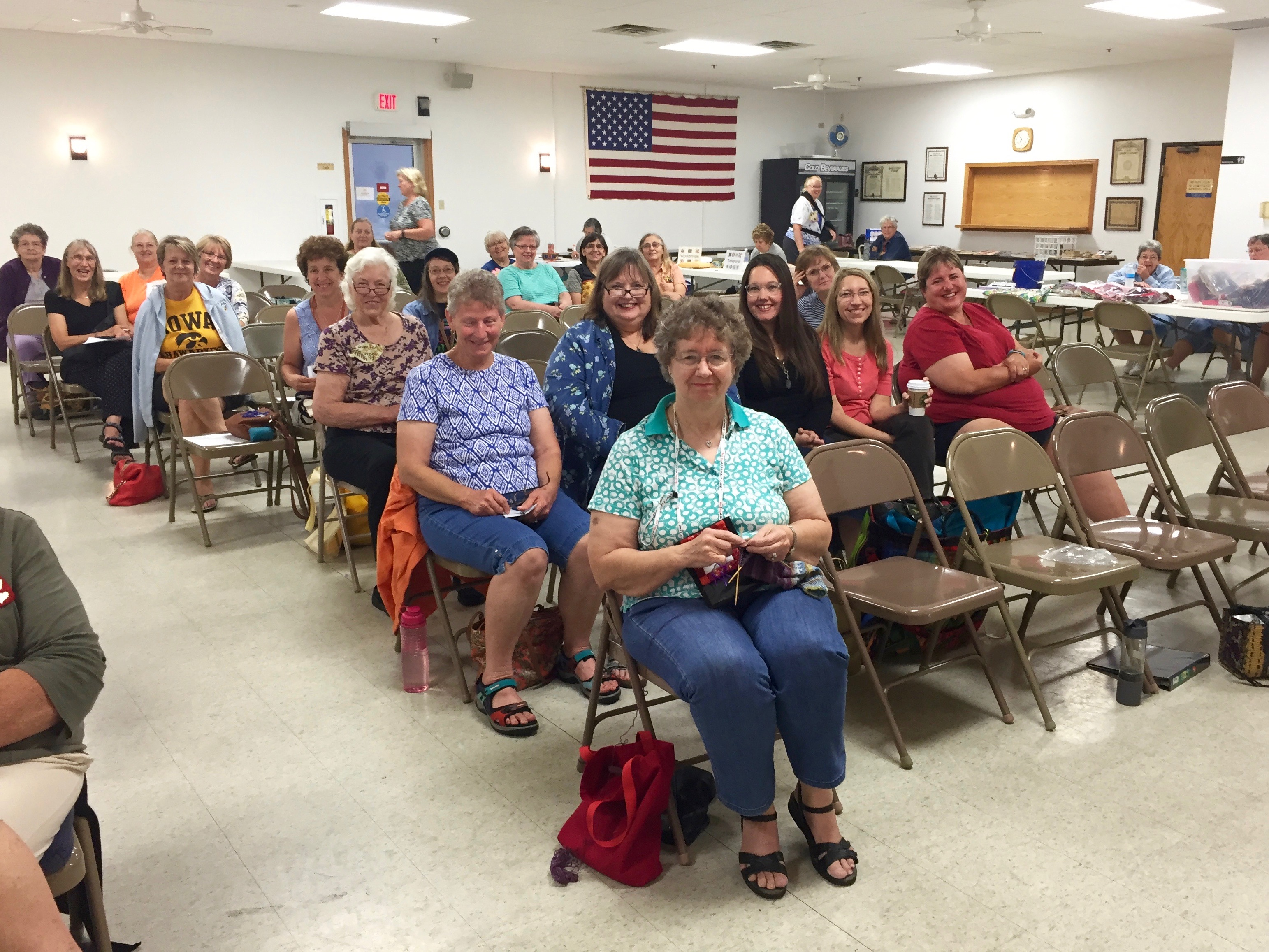 Fun times!
Show and Tell followed the lecture again.
A quilt for SOS, the guild's philanthropy group.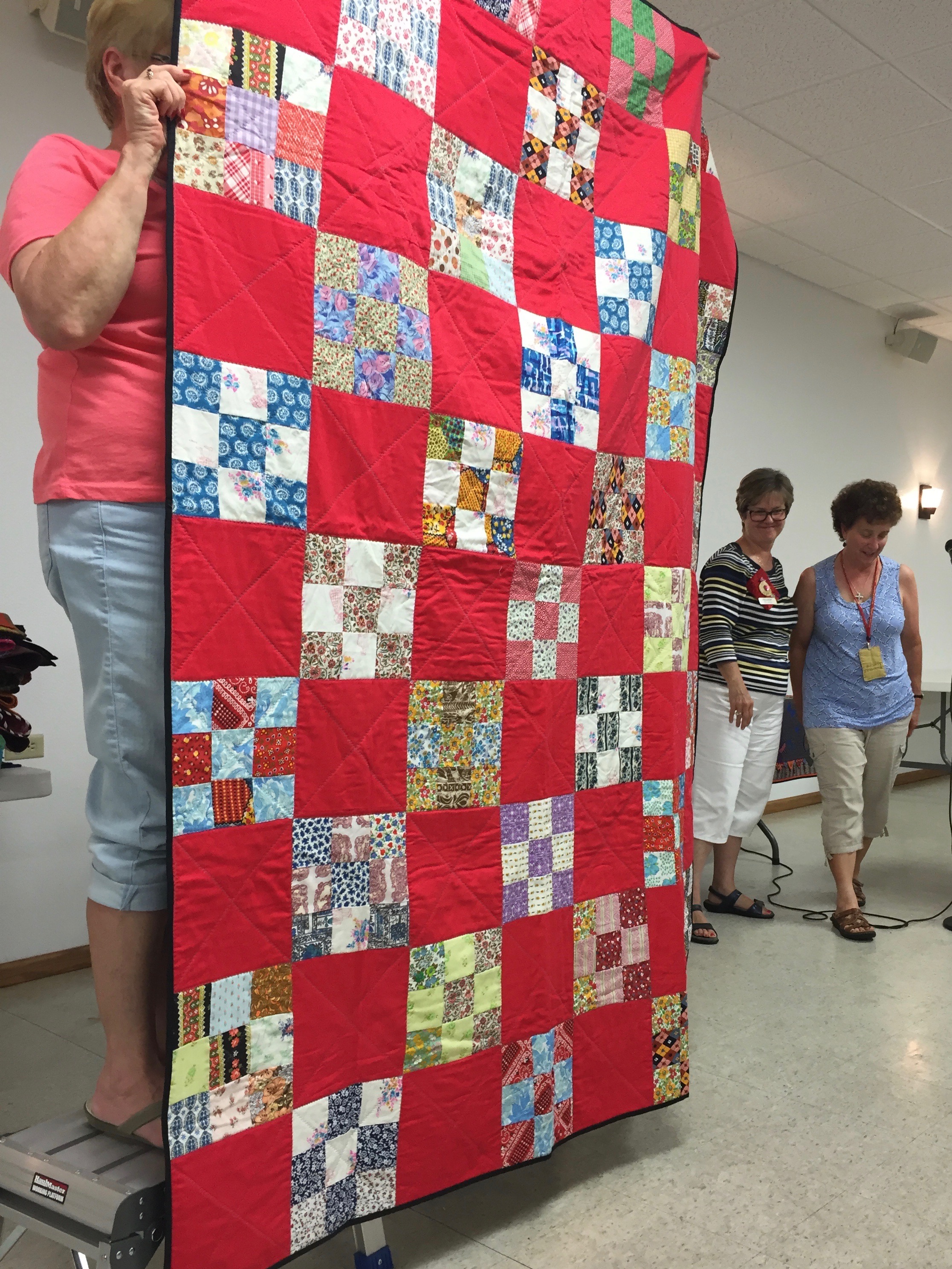 Isn't this one pretty?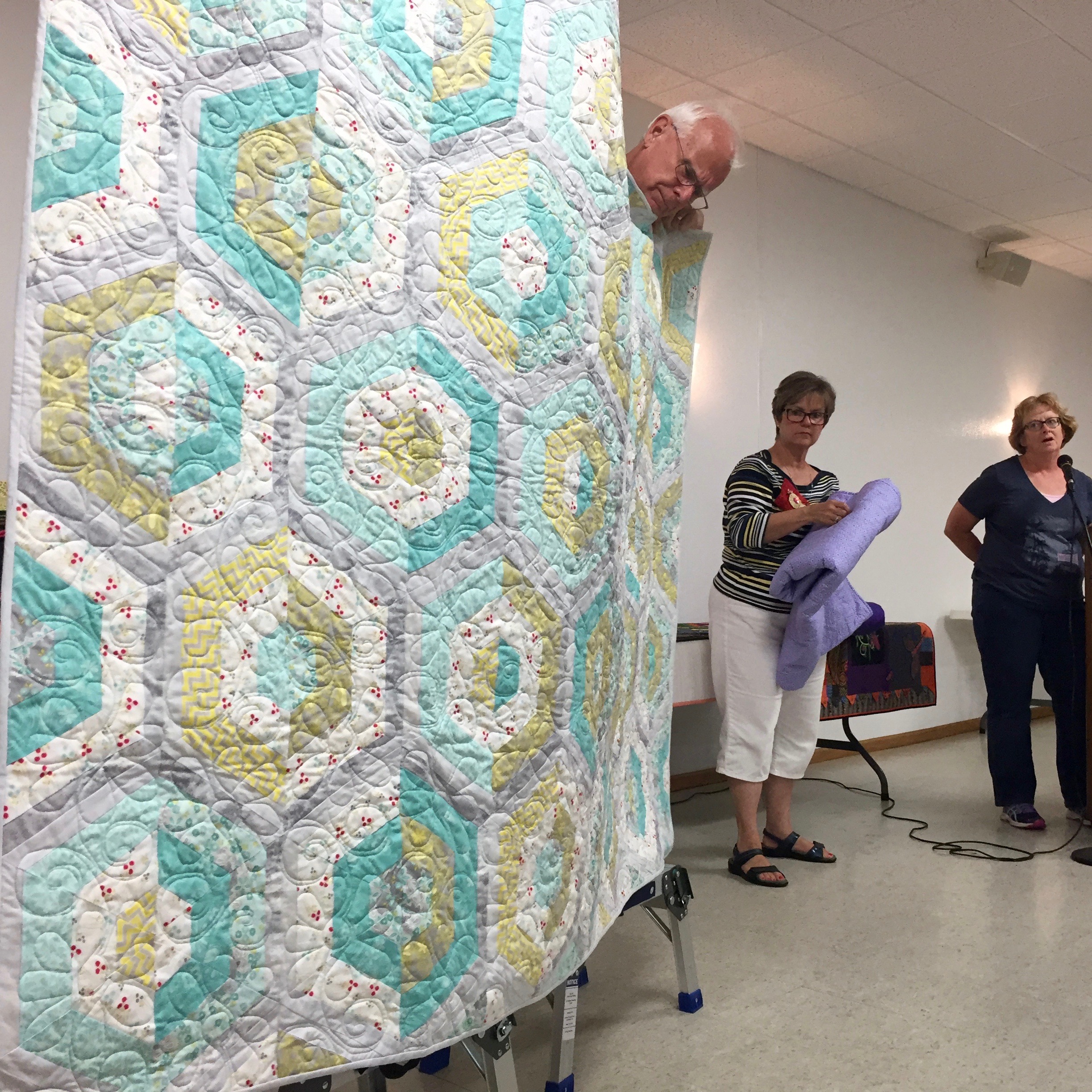 And one from a jelly roll.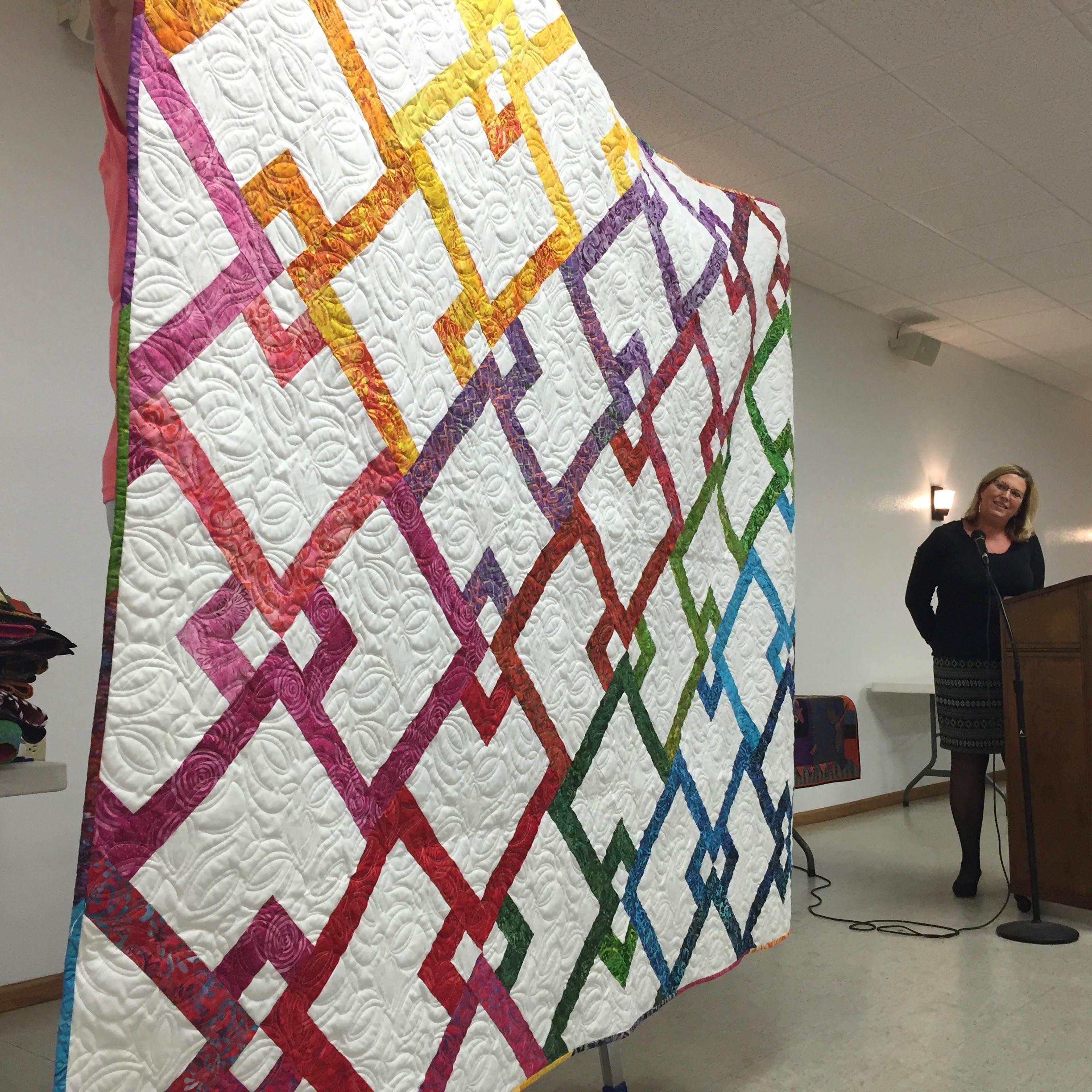 I stopped in at Chick-fil-A on the way back to the hotel. I was that person in the elevator with smelly food. The cookie I had had before the meeting was not enough for dinner and a grilled chicken sandwich sounded like a good idea?
I slept well. I'll fill you in on the next day's adventures tomorrow!