Well, after a couple of days of recovery, we did revisit the Show on Sunday. Sheila was in a class so I had the whole day to wander, take pictures, make new friends… and do just a little more shopping.
The quilt recovery process was well organized and quite painless. If we had actually been looking at the right board it would have been faster but I am happy to say my quilts are back in my possession and will be able to enjoy the flight to Chicago with me.
I piled all my spoils up for a photo. The quilt underneath is courtesy of Sheila. She trusts her guests with her beautiful double wedding ring…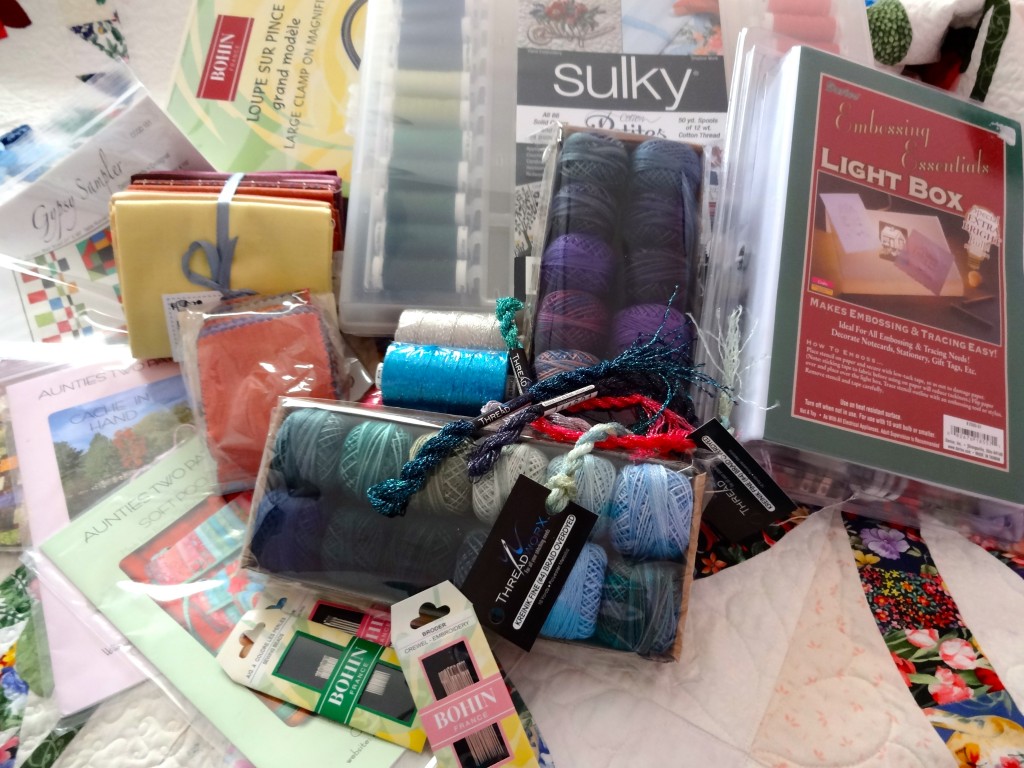 Sulky Petites, Valdani threads, Wunderfil Dazzlers, Kreinick metallics, patterns, portable light box, Bohin clip on magnifier (less than half-price on Sunday afternoon) and needles and Oxshott fat quarters and sampler… I had better get to work when I get home?
After another day at leisure it was time for the Inland Empire Quilters Guild meeting. We met the speaker Sam Hunter of Hunter's Design Studio over dinner at the local Sizzler…
Sam presented a content packed lecture keeping the ladies (and gentleman) of the guild entertained whilst encouraging  us all to enjoy our stitching and make what we love.
She started selling her patterns last year and had lots of quilts to show us. Here is Sam with her Birch Bark quilt.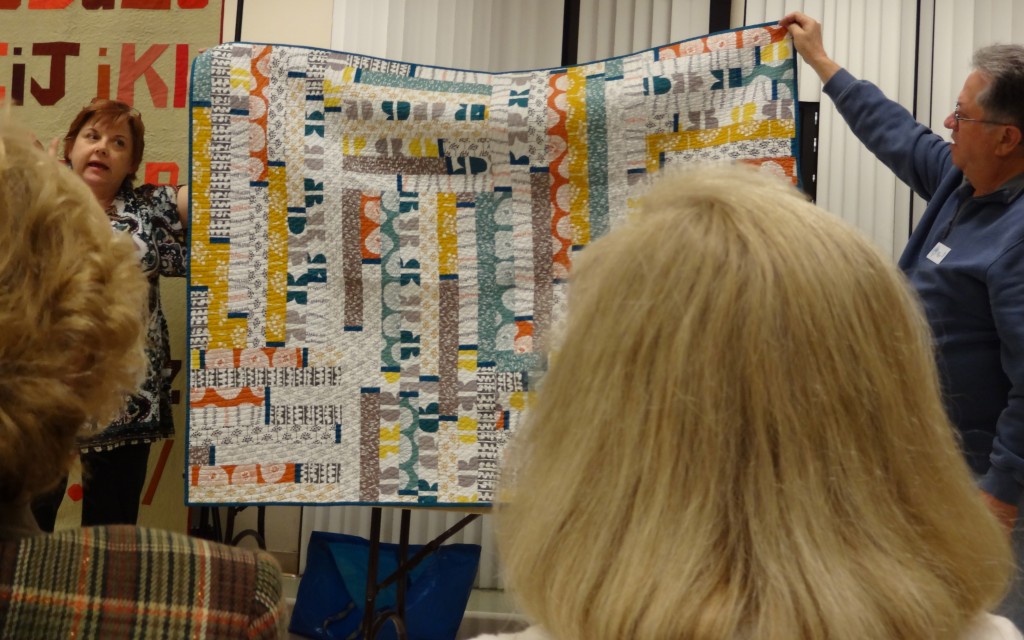 and this is Loose Change.
It was a very good evening and left me inspired. I have a few jelly rolls stashed in my fabric drawers at home…
Today we are going to Sheila's Appliqueens friendship group. I have my leaf sampler all basted and ready to stitch so maybe I'll actually do something approaching useful?
Just one more day of fun… Who am I kidding? Isn't my life just one fun ride?