I was kept very busy in the Global Artisans booth, talking to shop owners about our beautiful threads and wonderful patterns and kits, but I did make time to get around the whole show on Sunday. According to my phone I added about a mile going up and down every aisle. I stopped to take pictures and talk… I even placed an order at one stop.
So, what did I see?
We were next to the Lecien booth. This was my view across the aisle, pretty things from Lynette Anderson.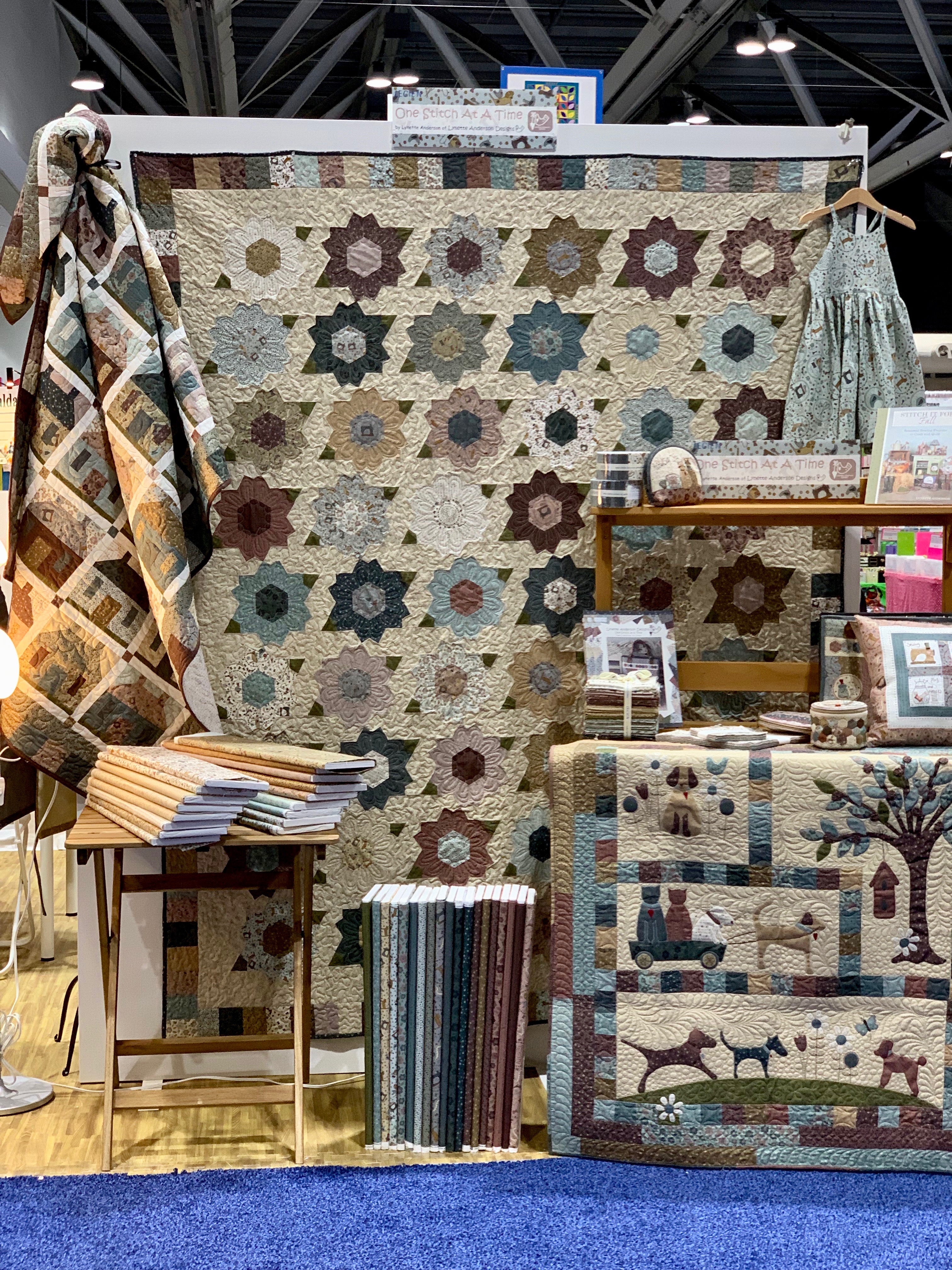 These floral prints (memoir a Paris)were just around the corner, also in the Lecien booth.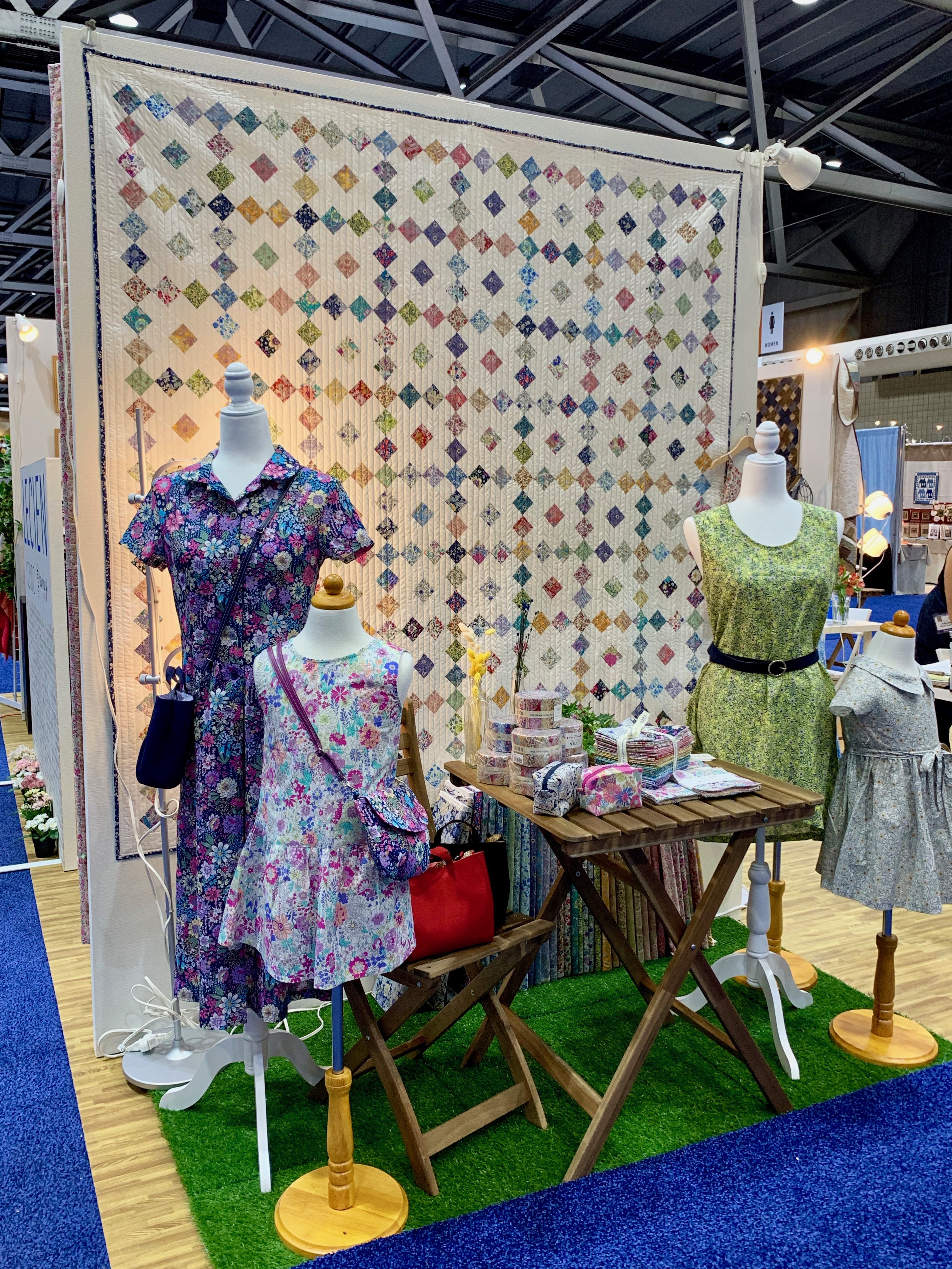 After checking out our neighbor I started in aisle 2500.
In order of viewing we have Premier Prints, fabrics for quilts, home dec and clothing!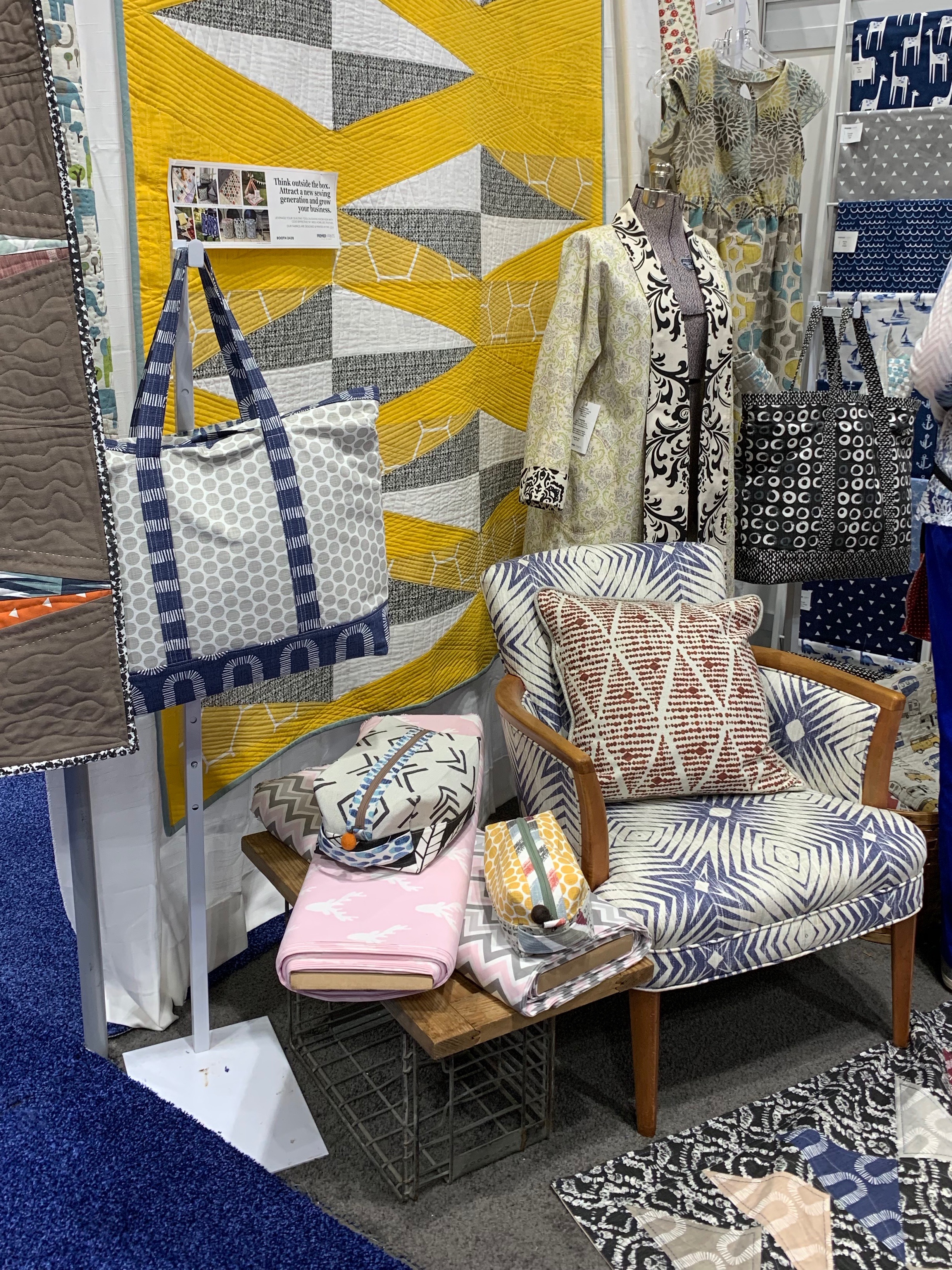 Here are Banyan Batiks by Northcott. Have you ever read any of Patience Griffin's books, set in Scotland? Sheila and I have stopped to talk to Patience at several quilt shows! Now she has a range of fabrics.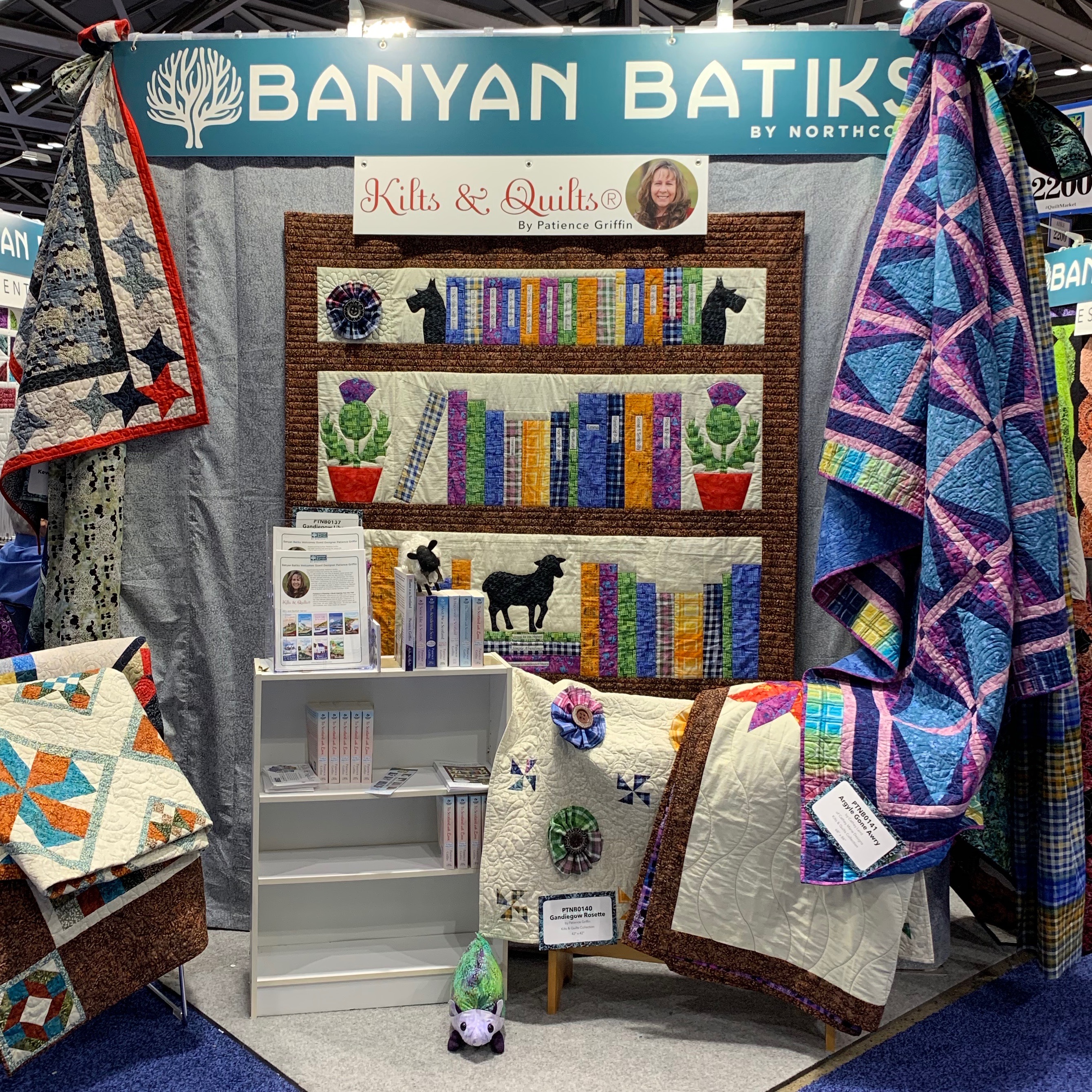 I just liked this little vignette from Figo, also a part of Northcott.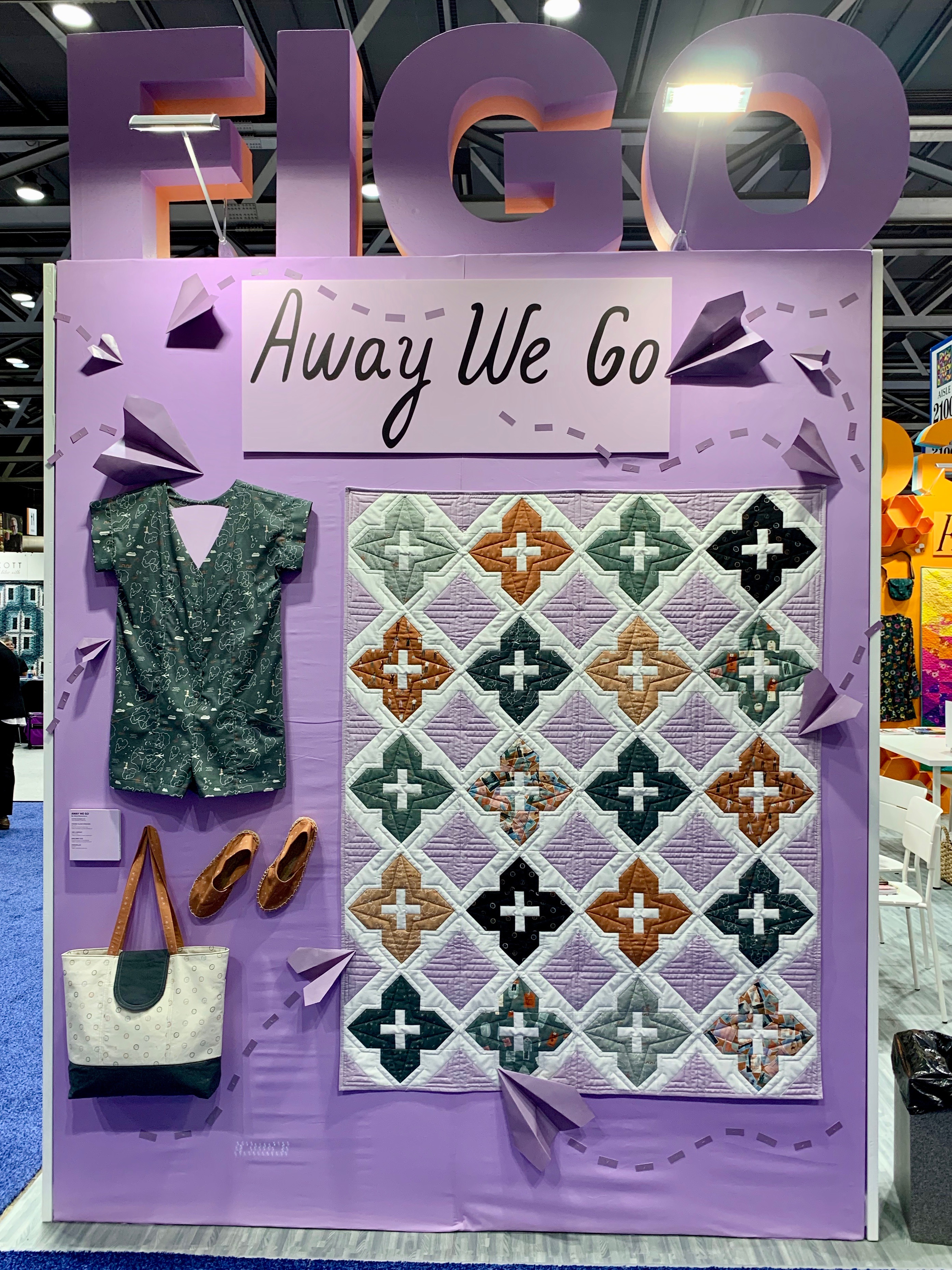 If you have ever taken a class with me you will know I carry a supply of batik panels from Turtle Hand in my pop-up shop. Tina had the Raffles vibe going in her corner booth.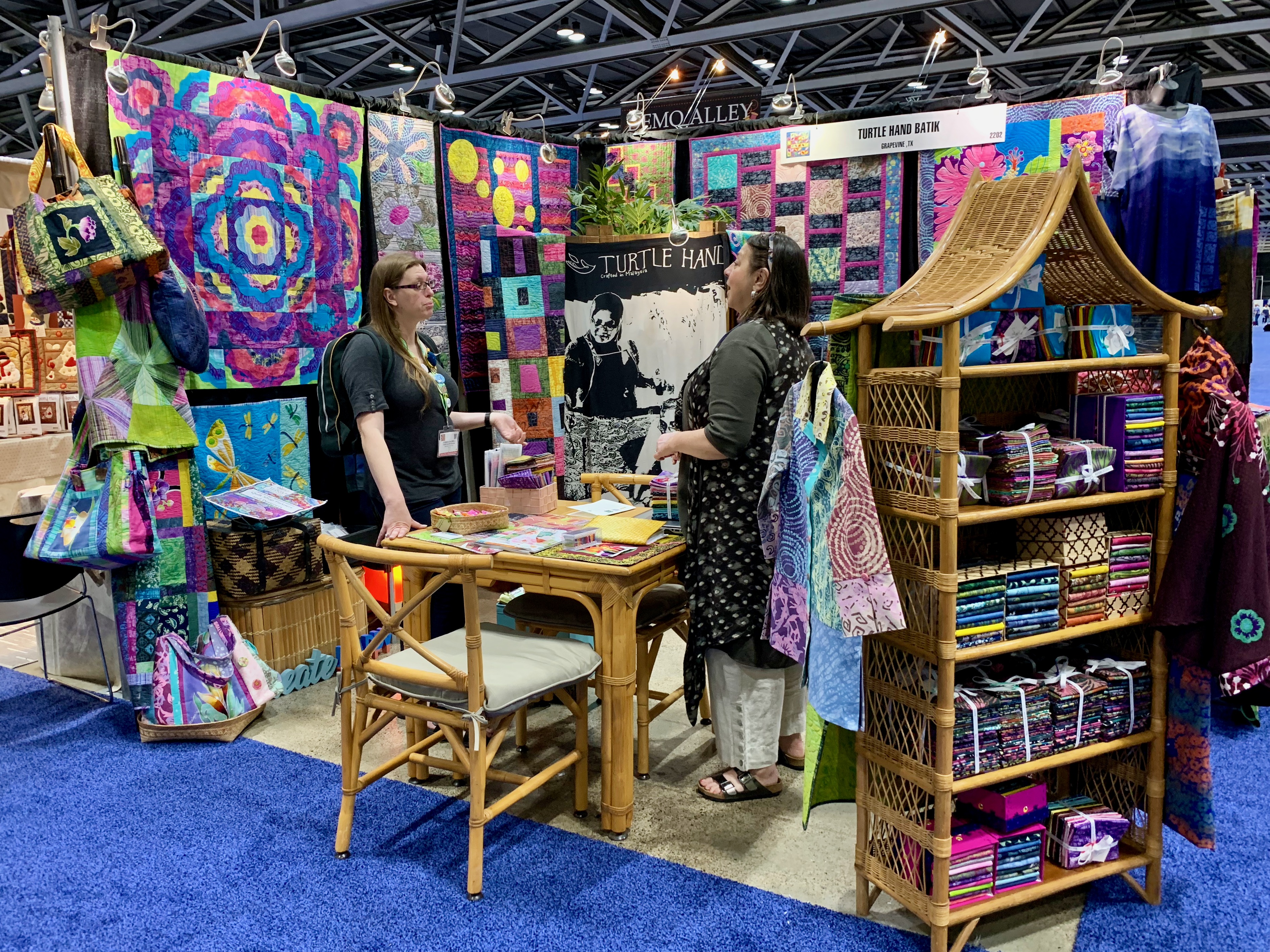 Granny's Legacy was diagonally opposite us in aisle 2200. They had a colorful display of wool appliqué pieces.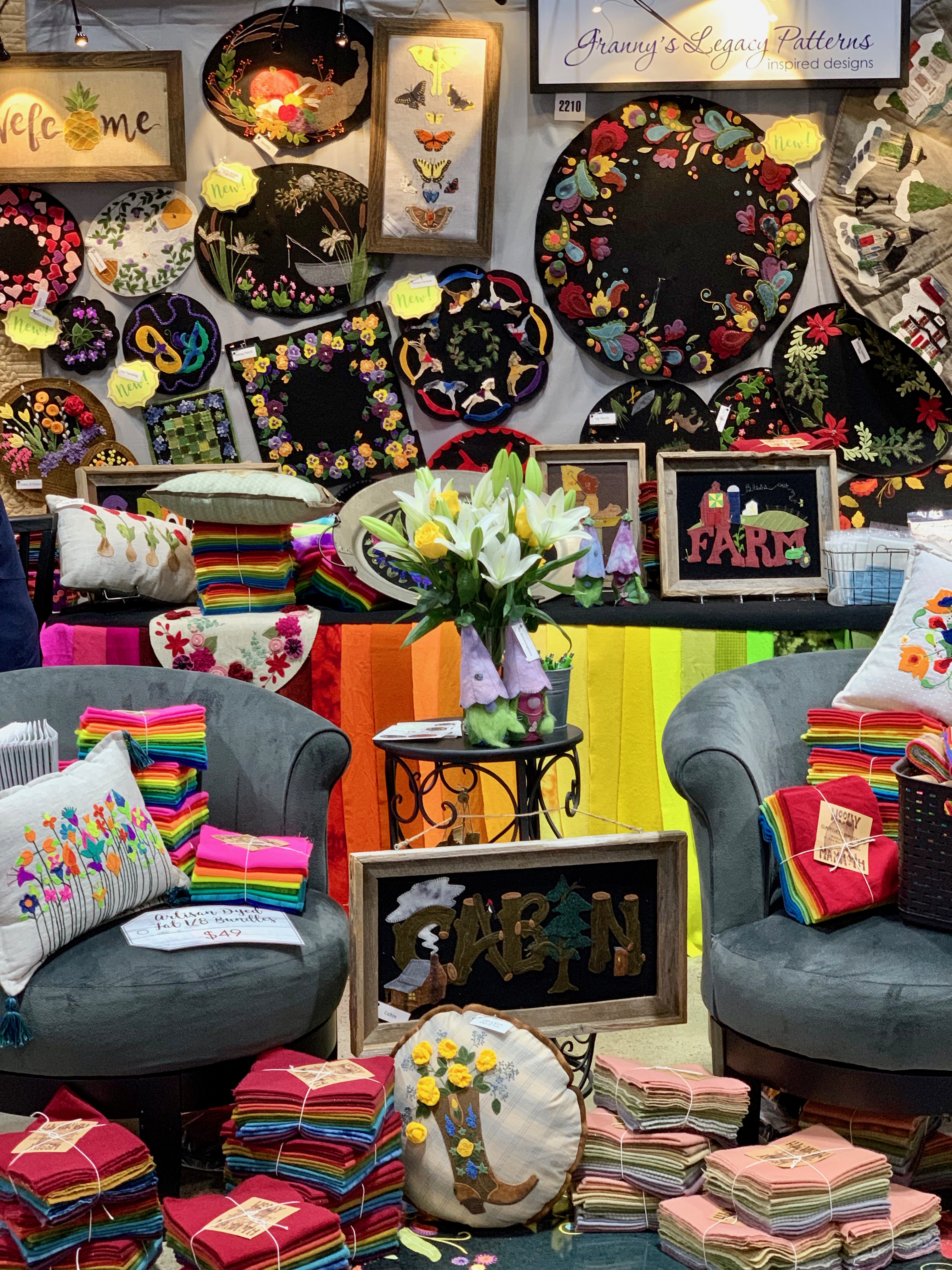 Olive Grace Studios caught my eye with a neutral palette,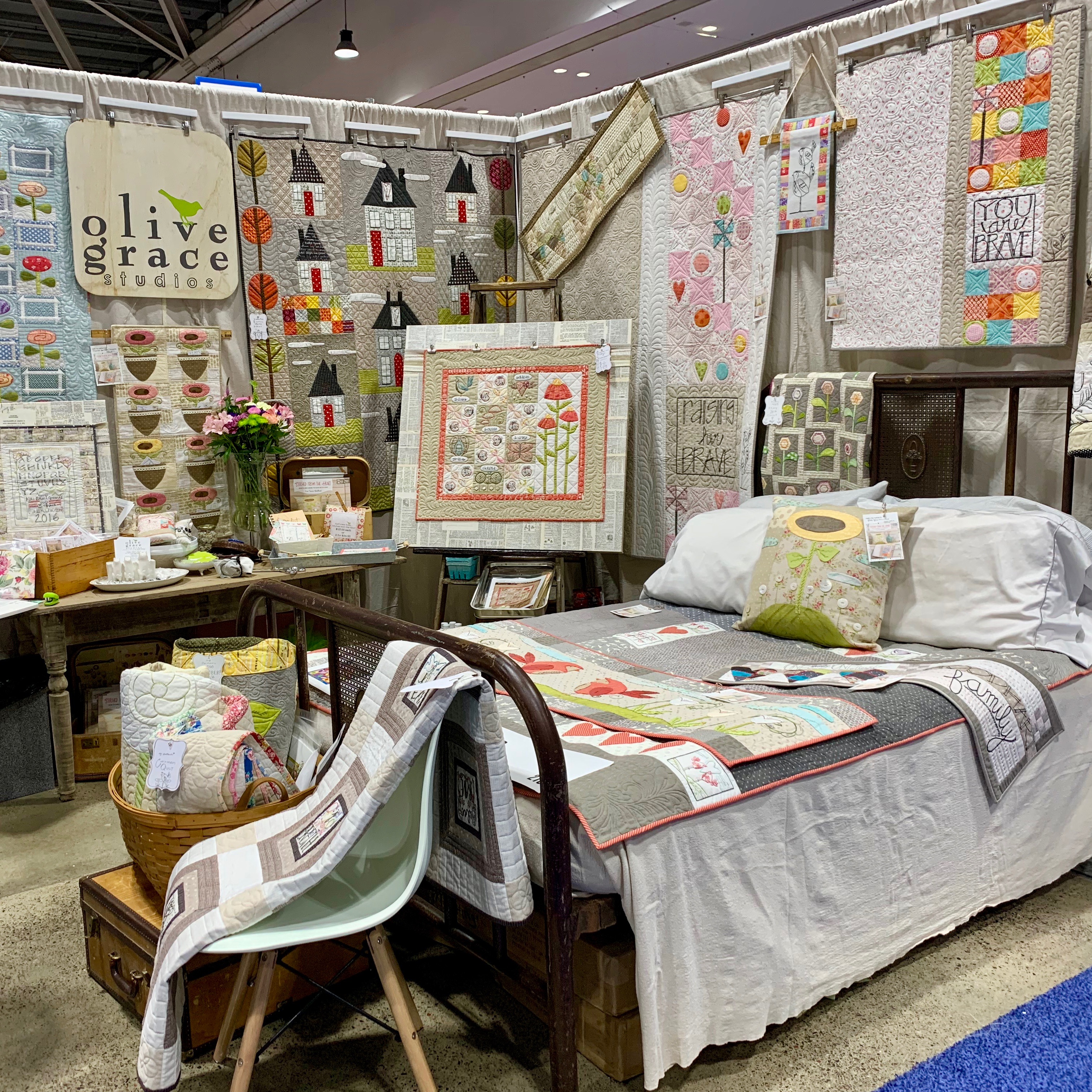 as did Heart to Hand.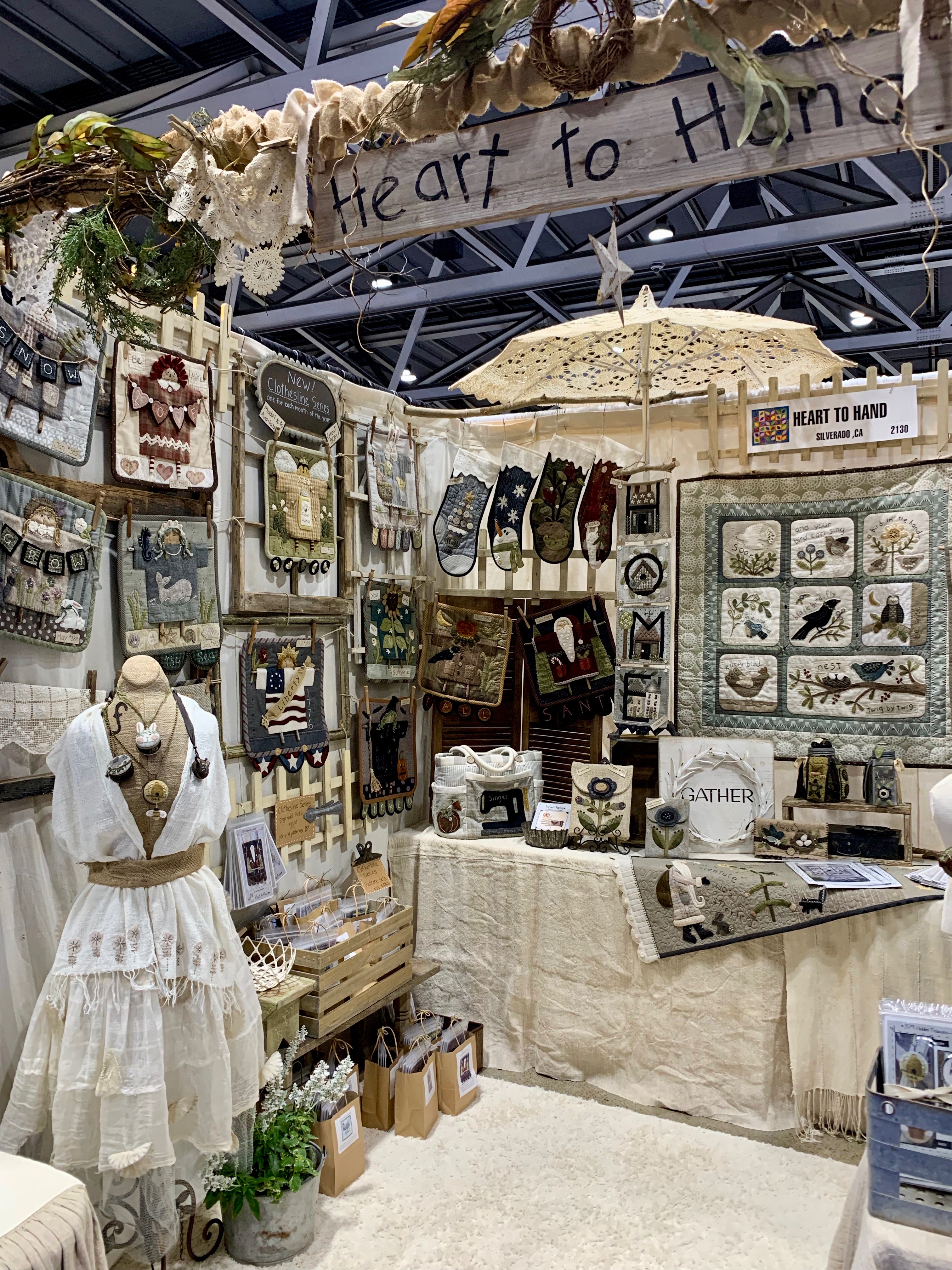 I needed a picture of Ruby Star Society's booth even though the members were not there at the time… (we had chatted and caught up earlier)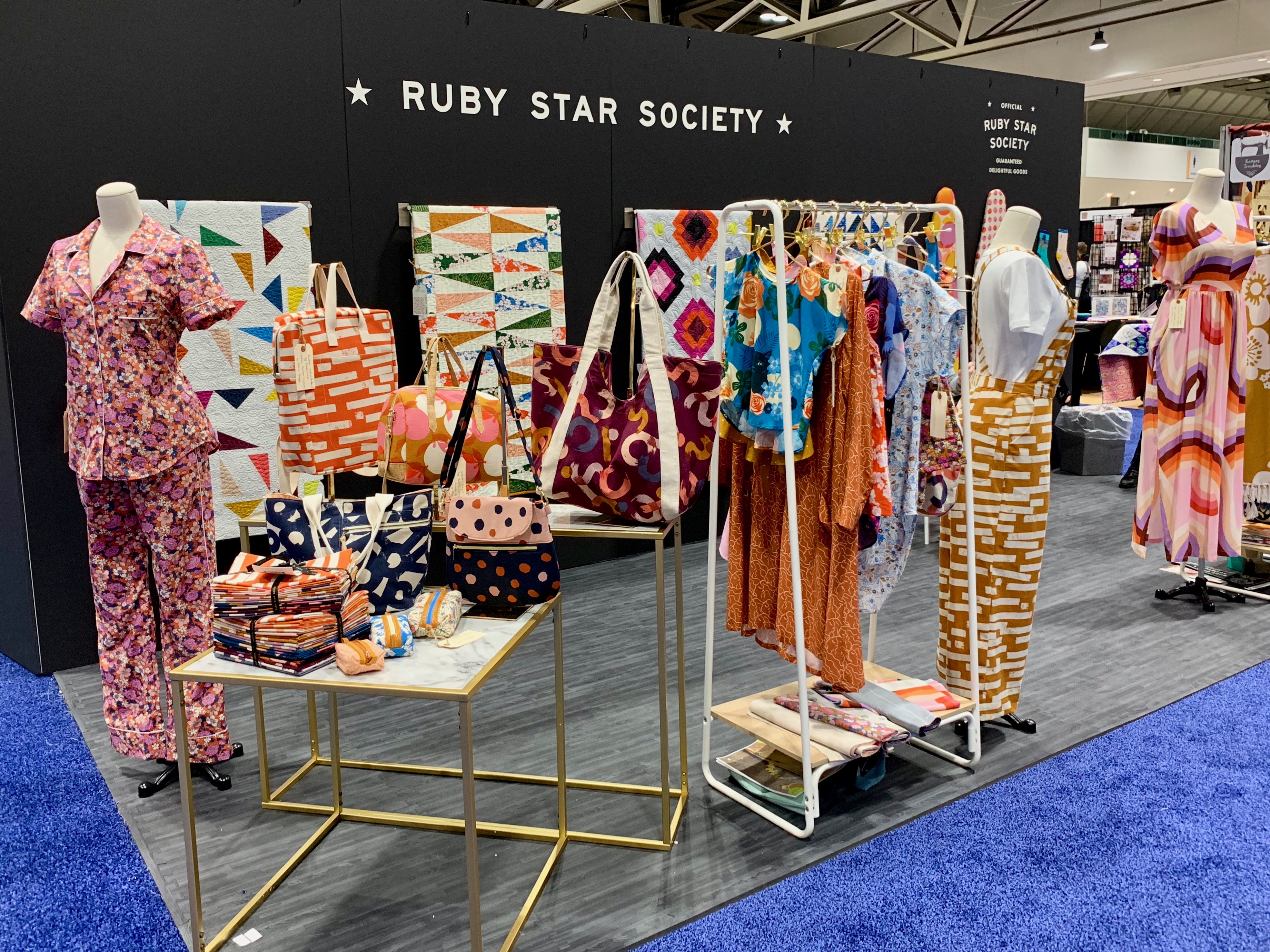 Vanessa of V and Co was feeling good!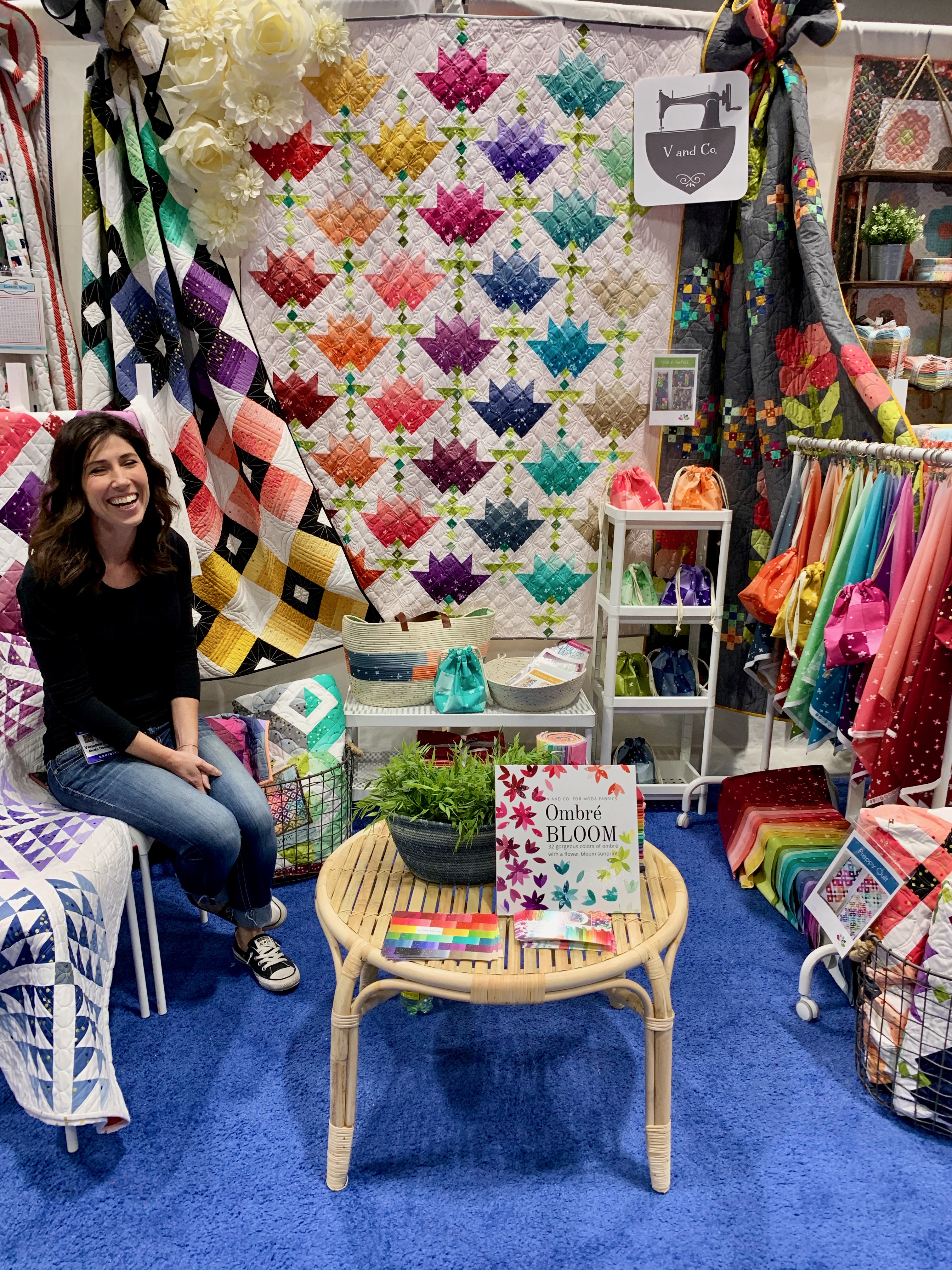 Colourwerx had a bright and cheerful booth.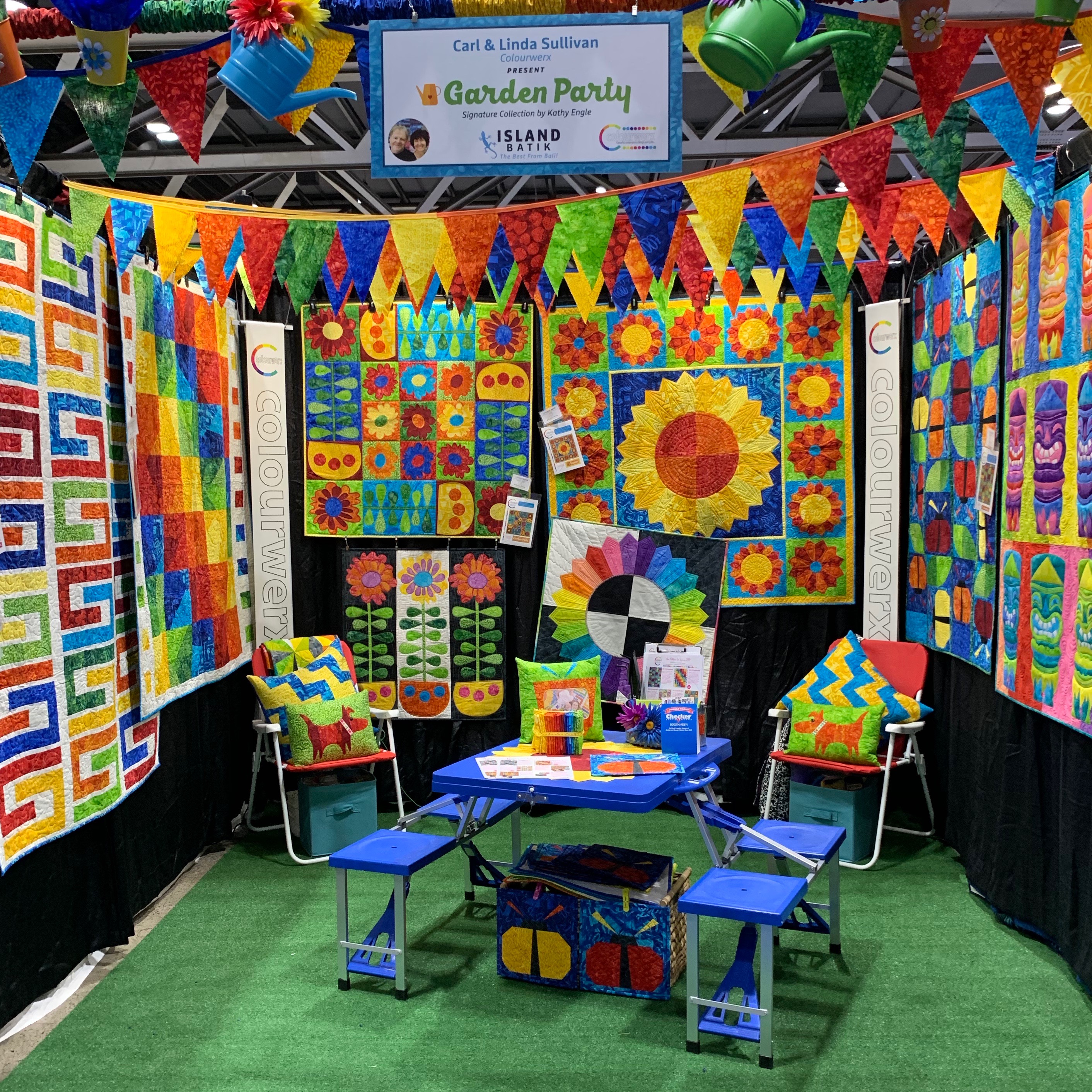 The Sneak Peek from Slice of Pi Quilts had caught my eye when we had been setting up our display.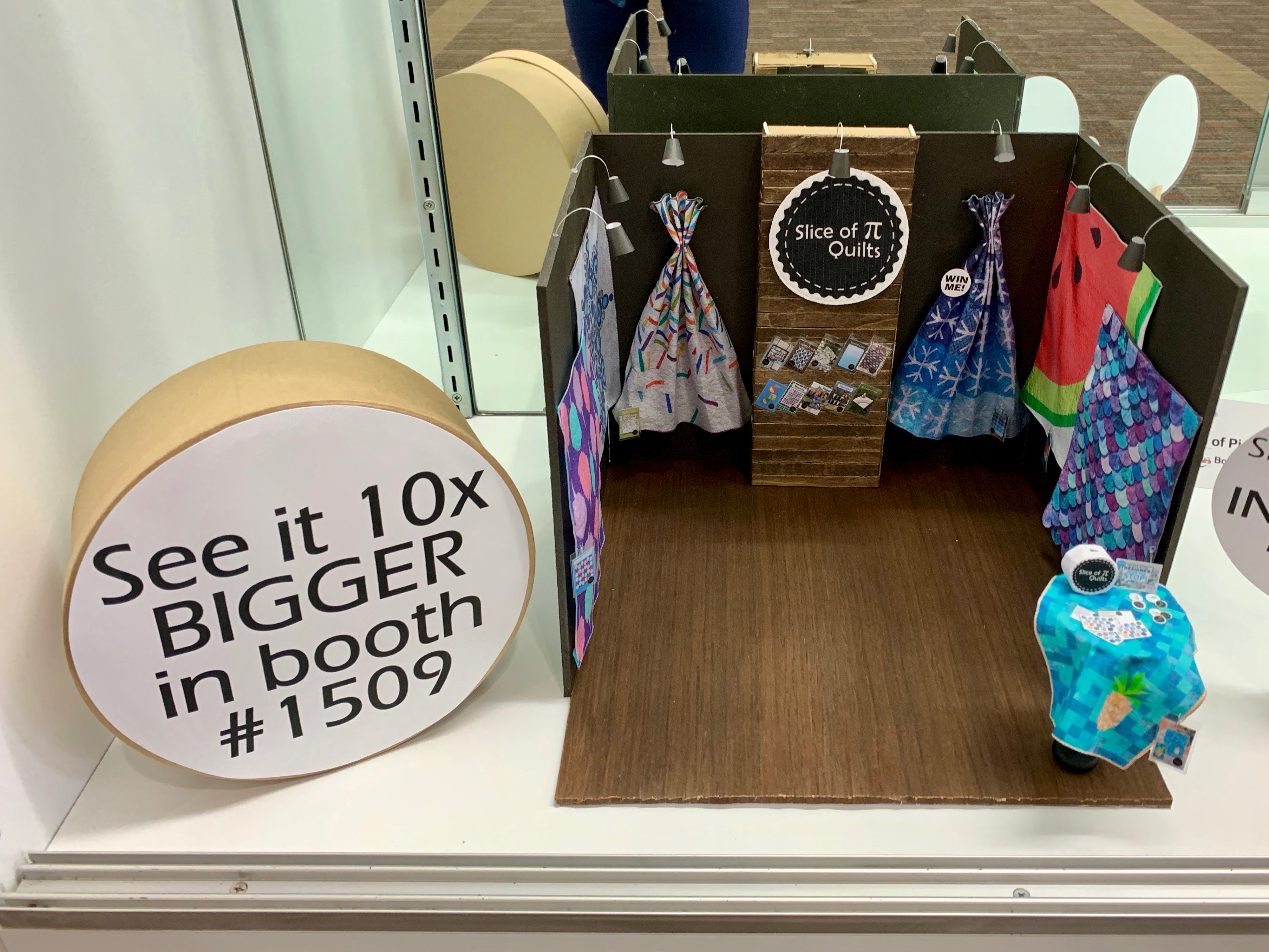 I was not at all surprised when I heard the announcement that it had won first place in its category. I made sure to find the real thing for a full size picture!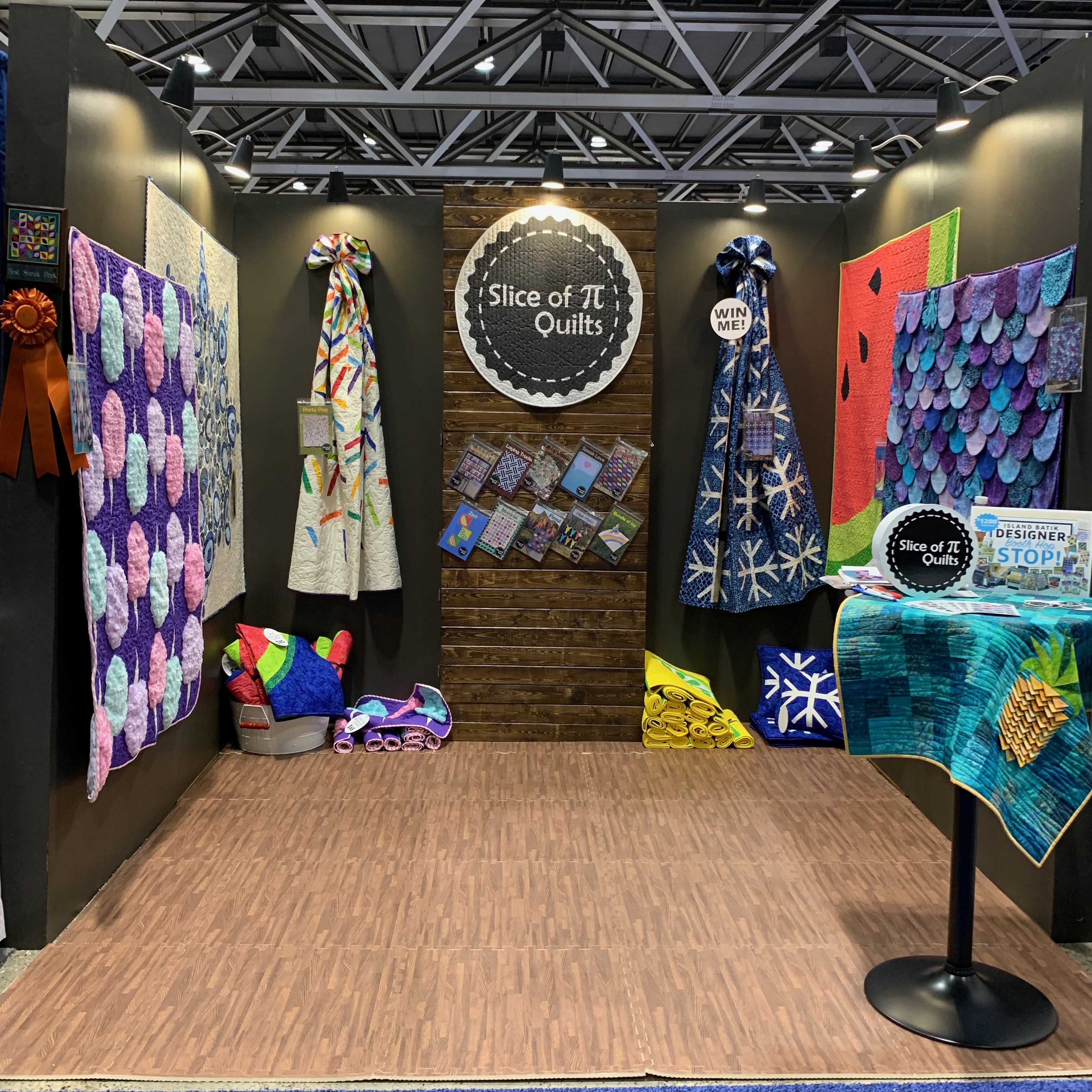 I stopped to say hi to my friend Jill Finley of Jillily Studios. Her booth was so pretty!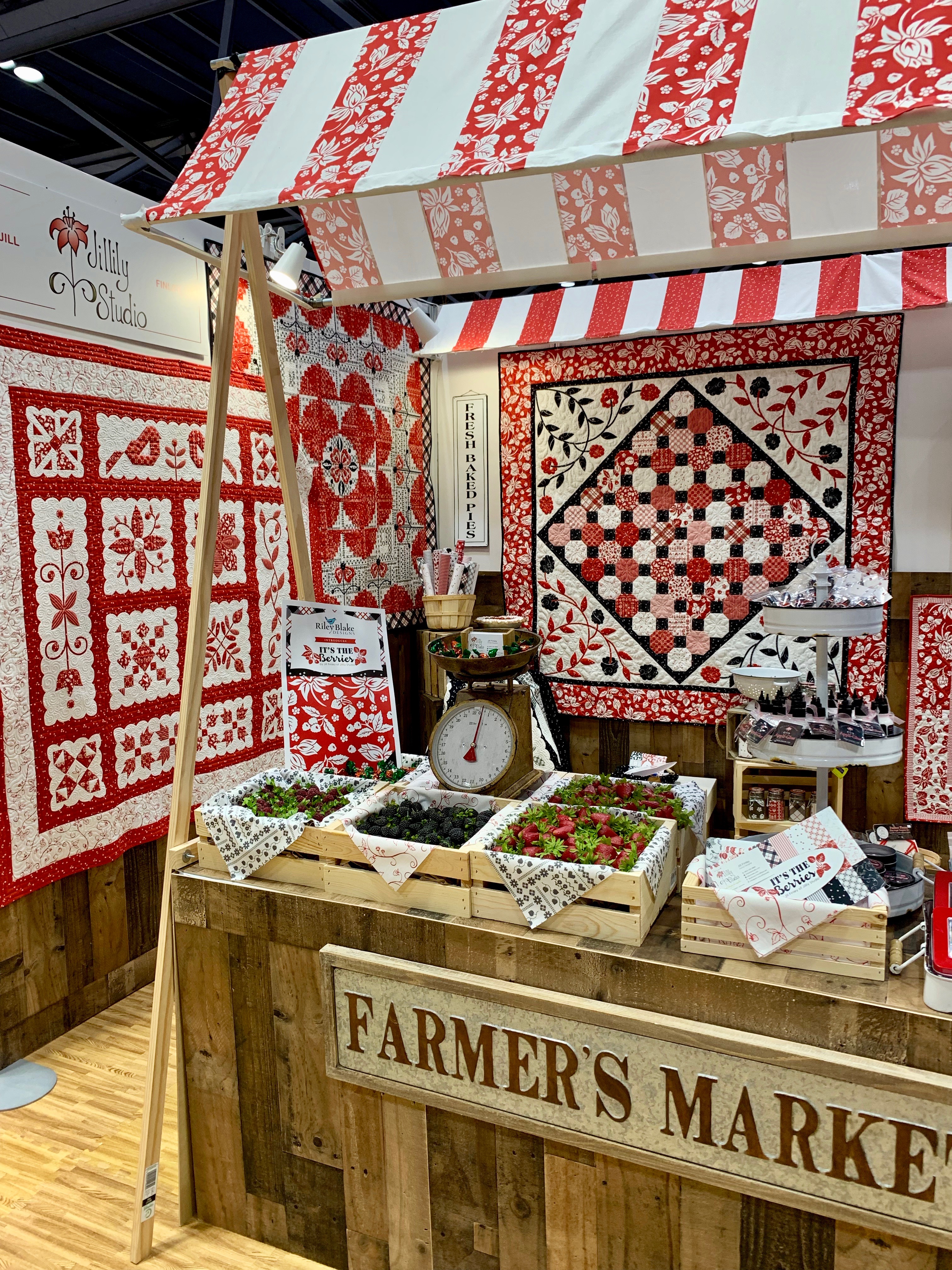 Tula Pink had a busy and bright booth showcasing her latest fabric line.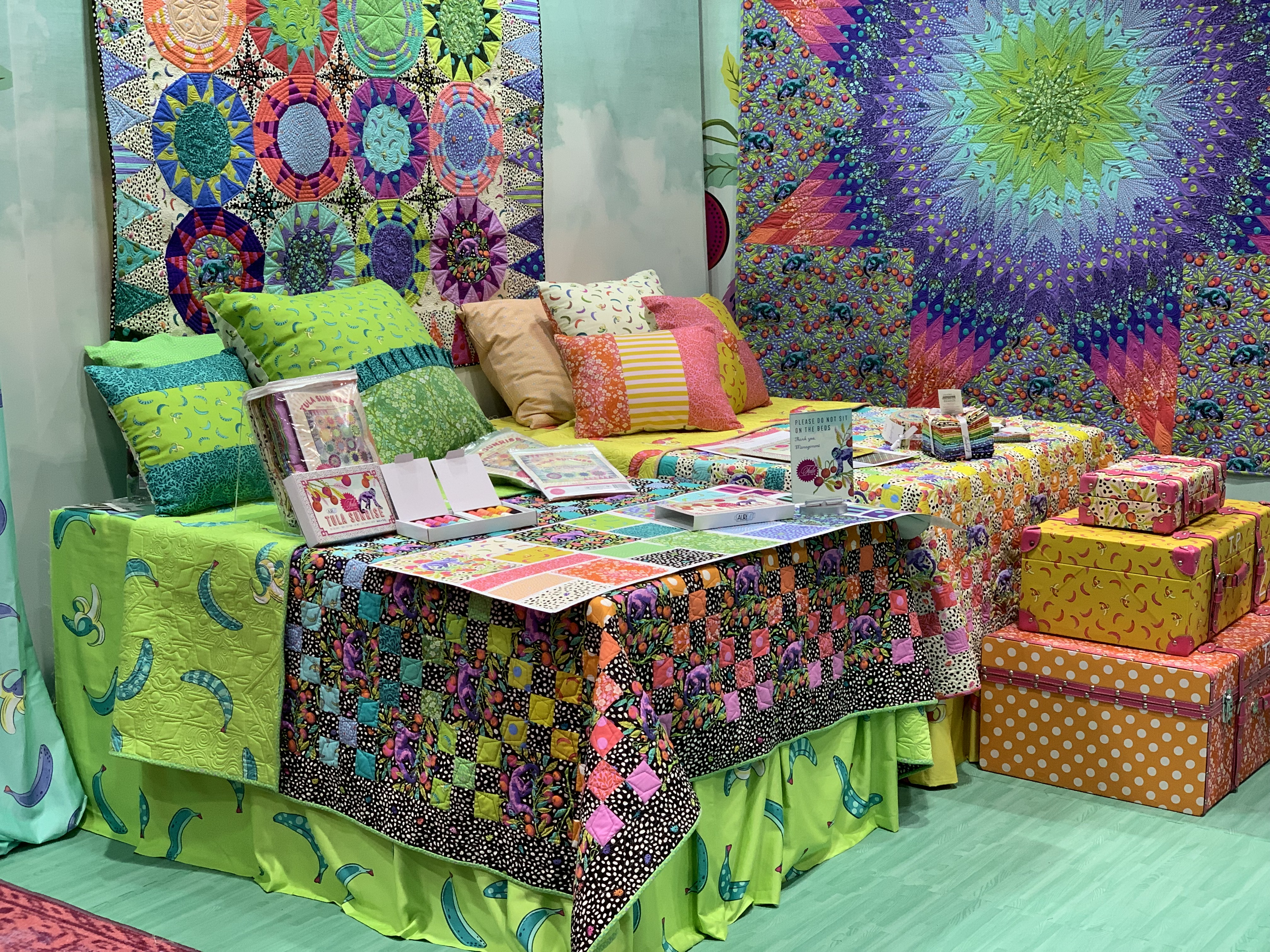 I took this picture as a hint to Richard…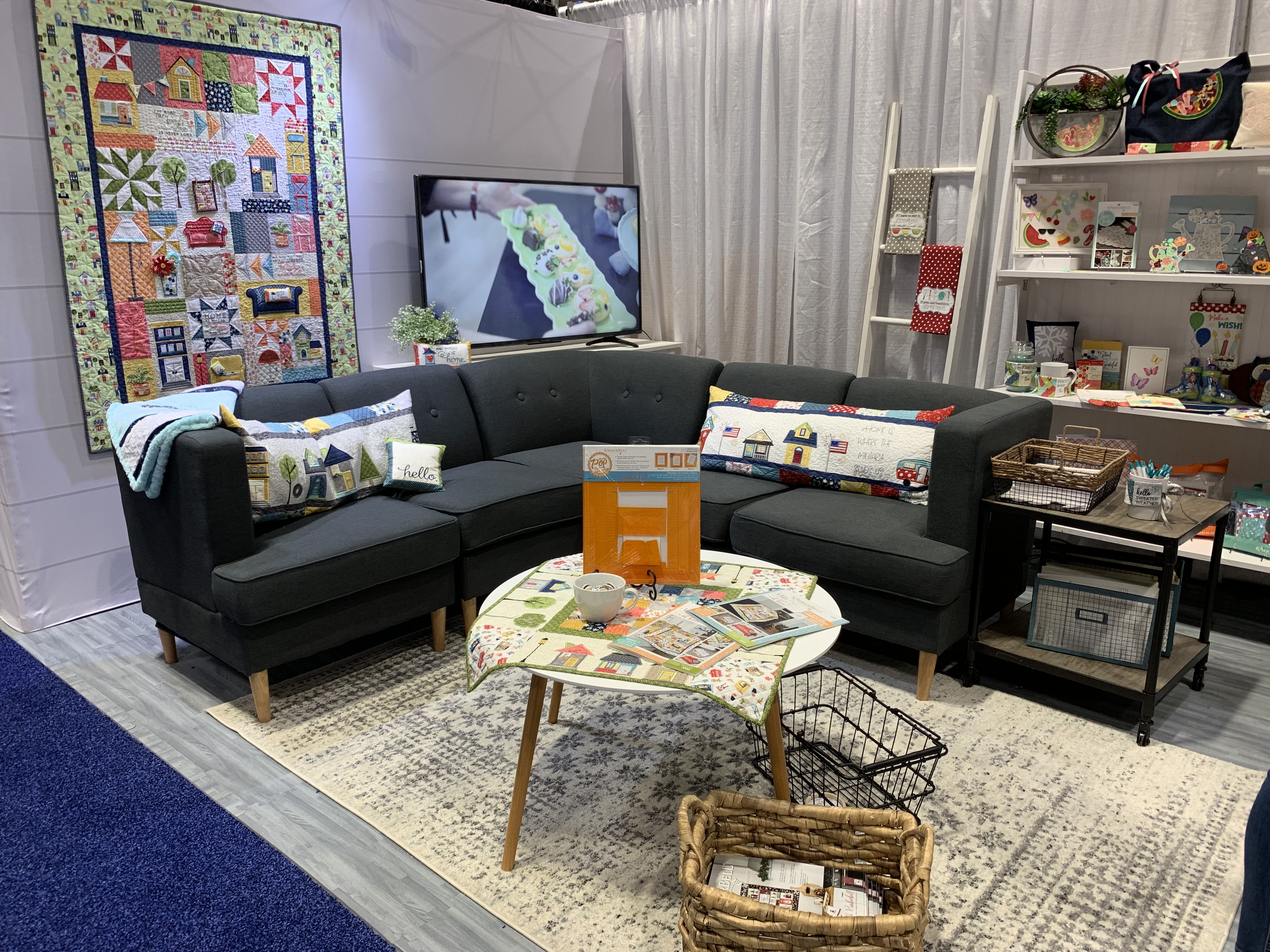 How about some comfy chairs for Houston?
There was also a small quilt display of quilts from last year's World of Beauty contest. They really were the best of the best! I added one picture as today's featured image.
Lots to look at… I did come home with a few things 🙂 They are still sitting upstairs on the landing waiting to get put away. Perhaps I'll take some pictures and show you tomorrow?