I finished a quilt at the weekend!
It's bound, washed and everything.
I made it for my trip to Colorado at the end of August when it will be revealed in all its glory.
Here's a sneak peak…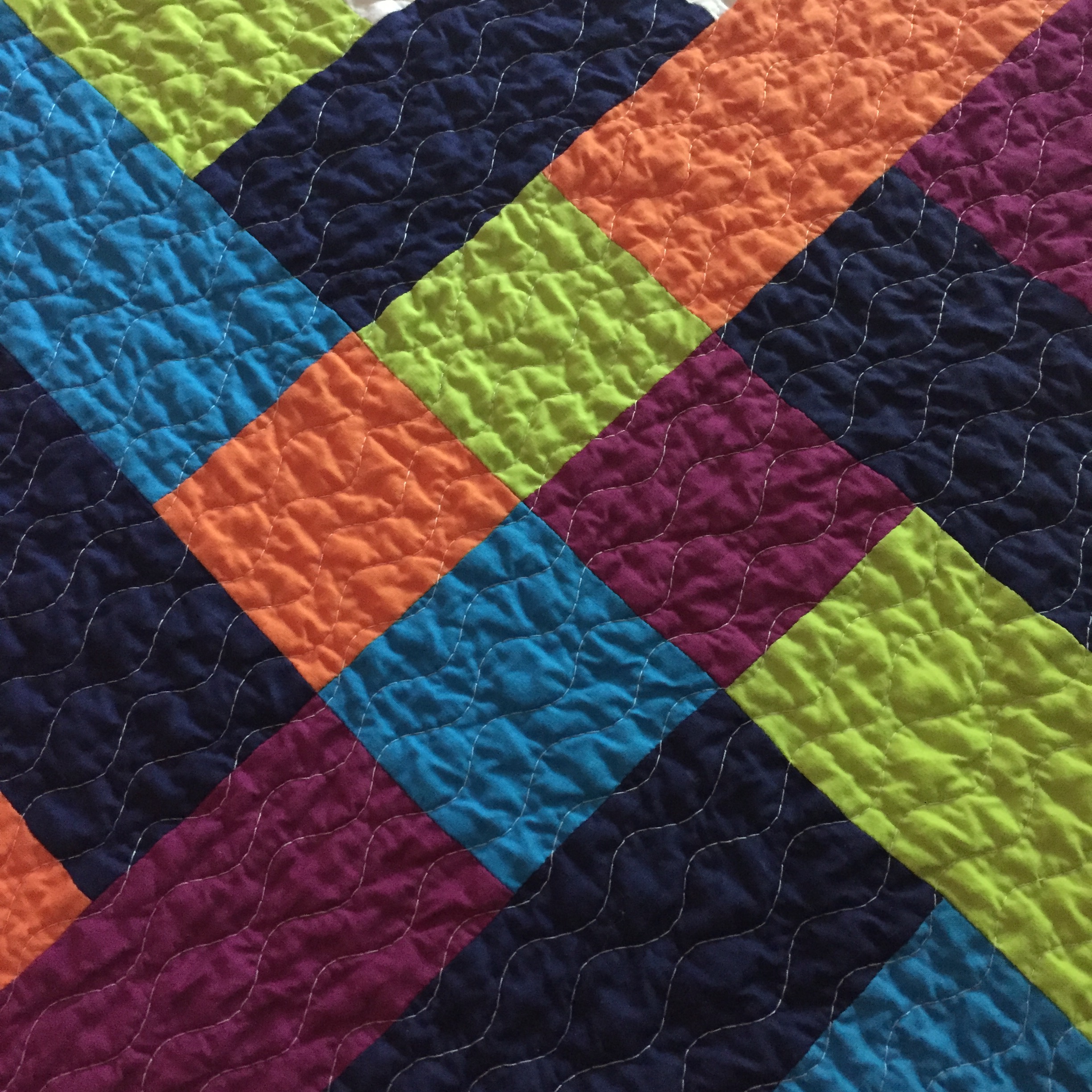 It's a throw size quilt, about 48″ x 56″and quilted all over in the serpentine stitch.
I've always used stitch #4 on my BERNINA and altered it to make it suitable but, since the last firmware update on my B740 I have a new stitch in my library. It's in the patchwork file and it's a lovely wide, multi-stitch curvy line… serpentine stitch, ready to go.
Of course I altered it a little! I adjusted the length to make the curve a little gentler, decreased the top tension to suit my thread and reduced the presser foot pressure to eliminate drag. I use the edge of my 20D foot ( a wider open toed foot that I use with the integrated dual feed system) against the peaks of the last line of stitching to make lines about half an inch apart. I don't try and match anything…
Quick and easy and oh, so soft and cuddly when washed!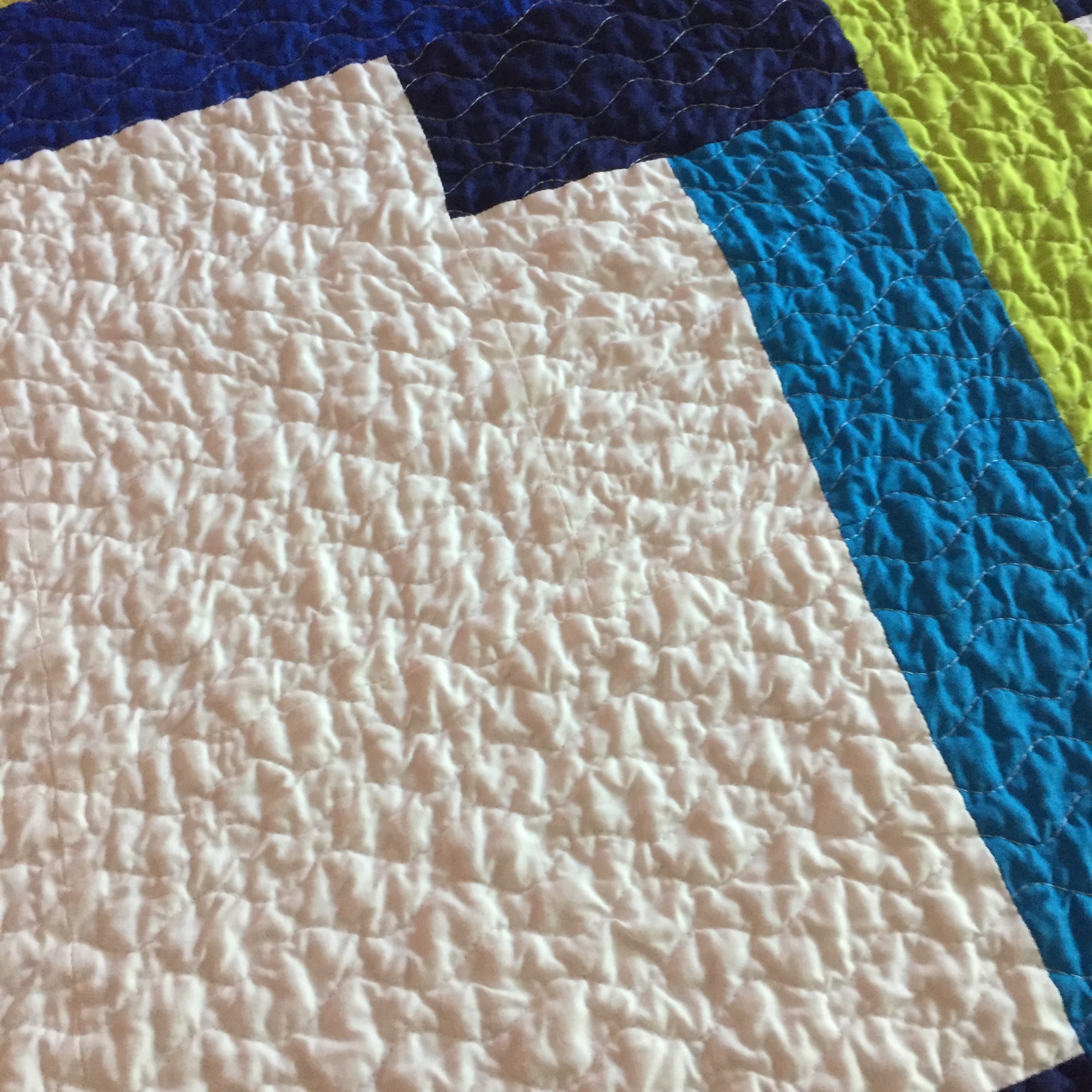 That's a set of placemats finished, a table runner, small wall quilt and a throw. Now I have step-outs and samples to assemble.
I'm off to Quilt University with the Greater Ann Arbor Quilt Guild on Friday followed by trips to Antioch and Morris before we head to the UK for ten days… all before Colorado.
Keeping busy, spinning a whole lot of plates this week!