I belong to a group known as the Chicago Sewing Social. We meet once a month at shops and studios around the Chicago area to sit and stitch. We are a mixed bunch and I try to get there if I'm in town…
This month we met at Made Creative Fiber Art Studios in Mundelein. The studios are not quite open to the public yet, we were a small group on the premises for a private party hosted by the lovely Ebony Love, also owner of Lovebug Studios.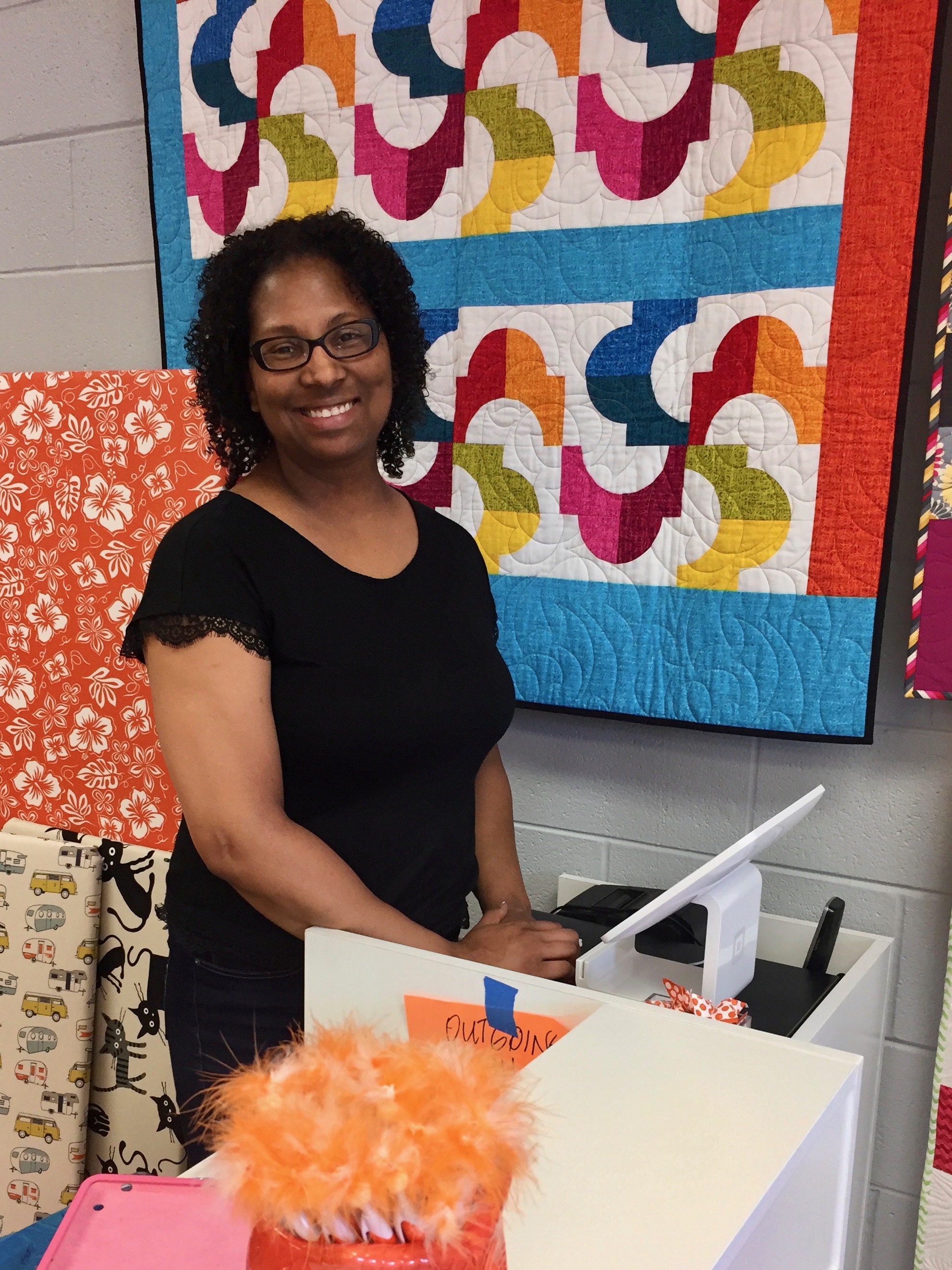 The studios are conveniently located in a little industrial area with plenty of parking. Big signs aren't allowed so you do have know where you are going!
Entering through the front door you meet the long arm machines.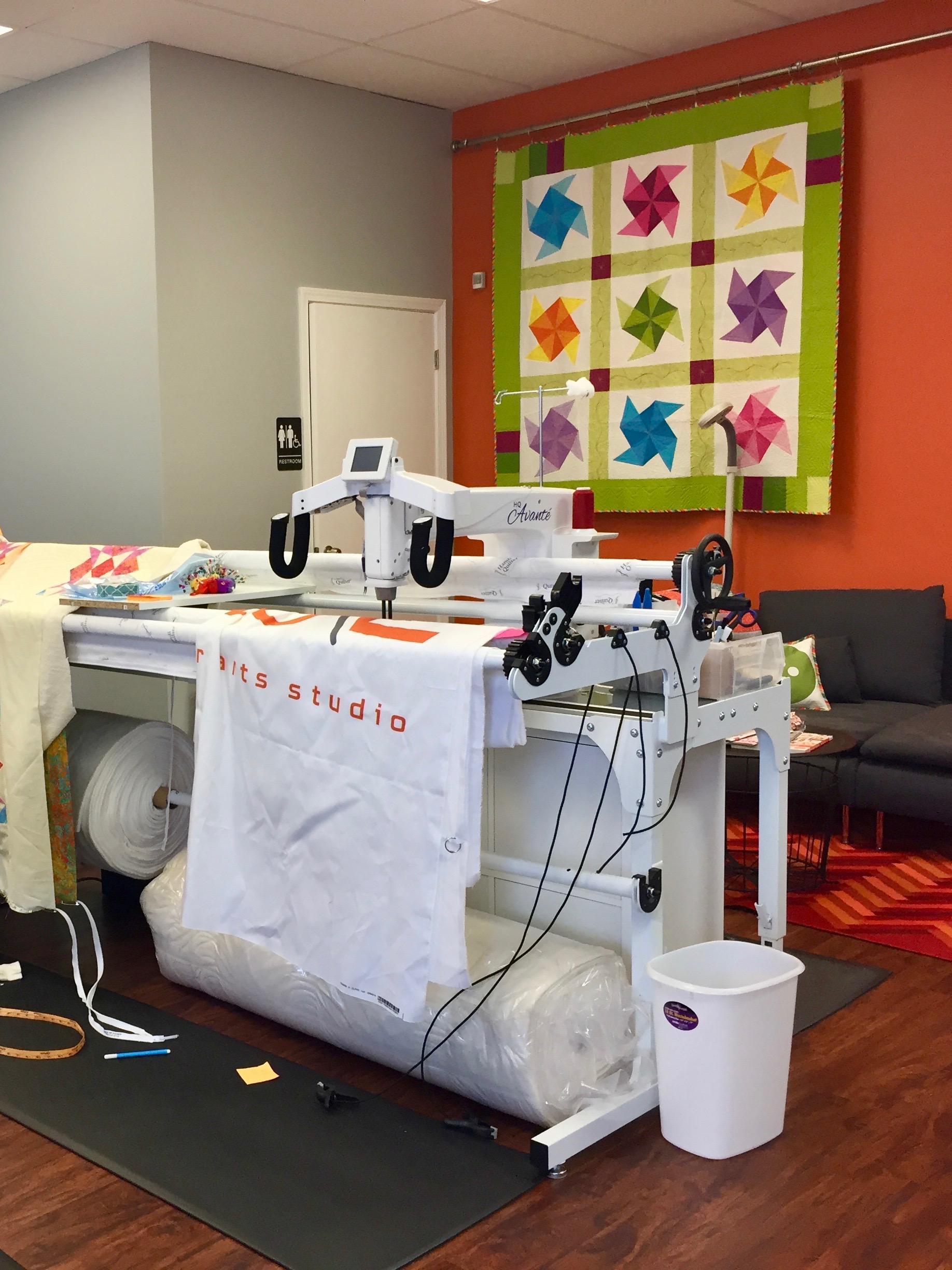 There are two Handi Quilter machines. Once all the correct permits are in place you'll be able to rent time on them and get your own projects finished. Ebony will be offering certification classes before you rent. She's an accomplished long arm quilter herself so you know the class will be great.
There's a comfy sofa behind the big machines.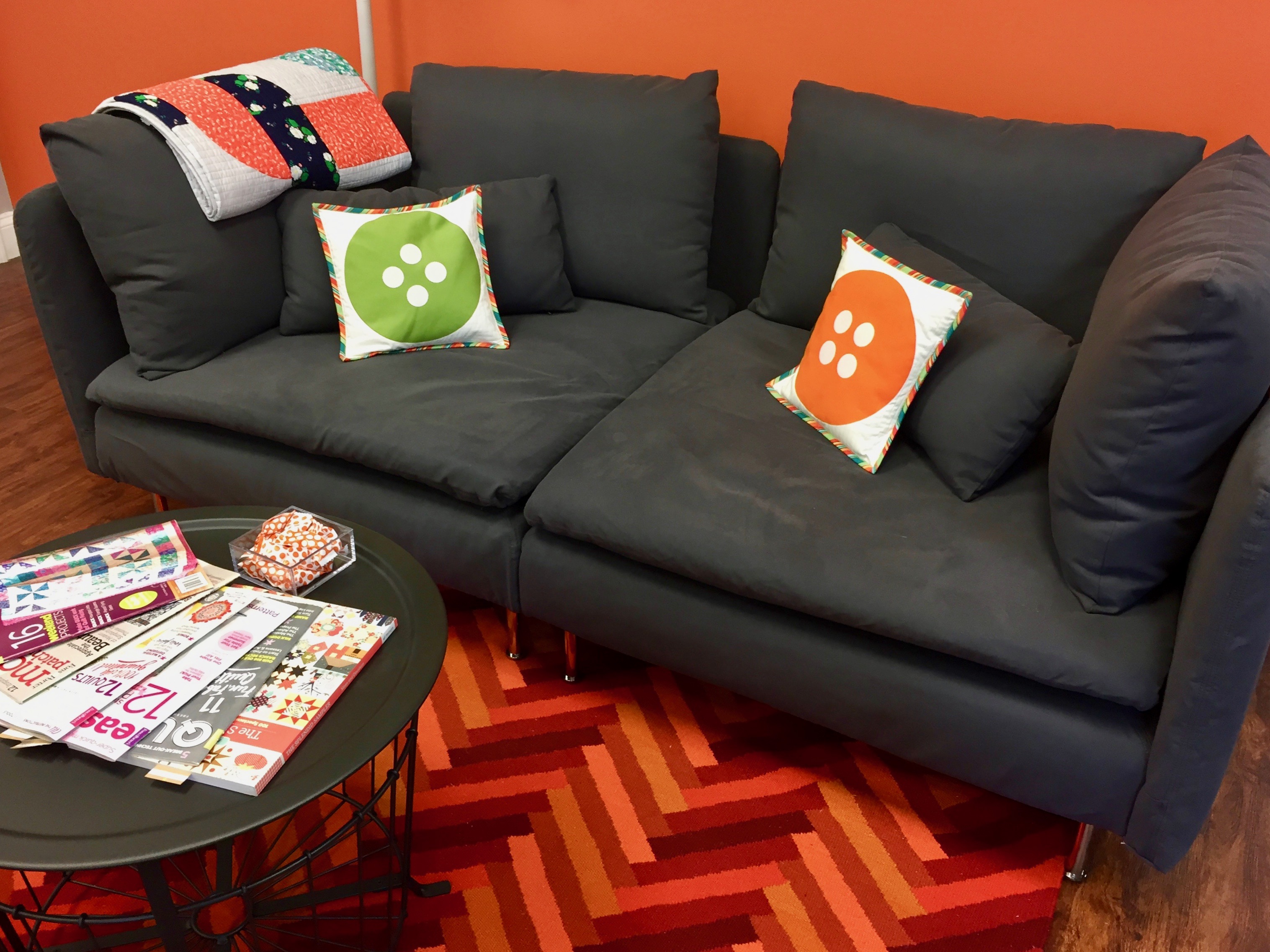 The magazines on the table all feature articles and patterns by Ebony. She is everywhere right now!
Ebony is an industry expert on the subject of die-cutting. Next up is a wide array of dies for purchase.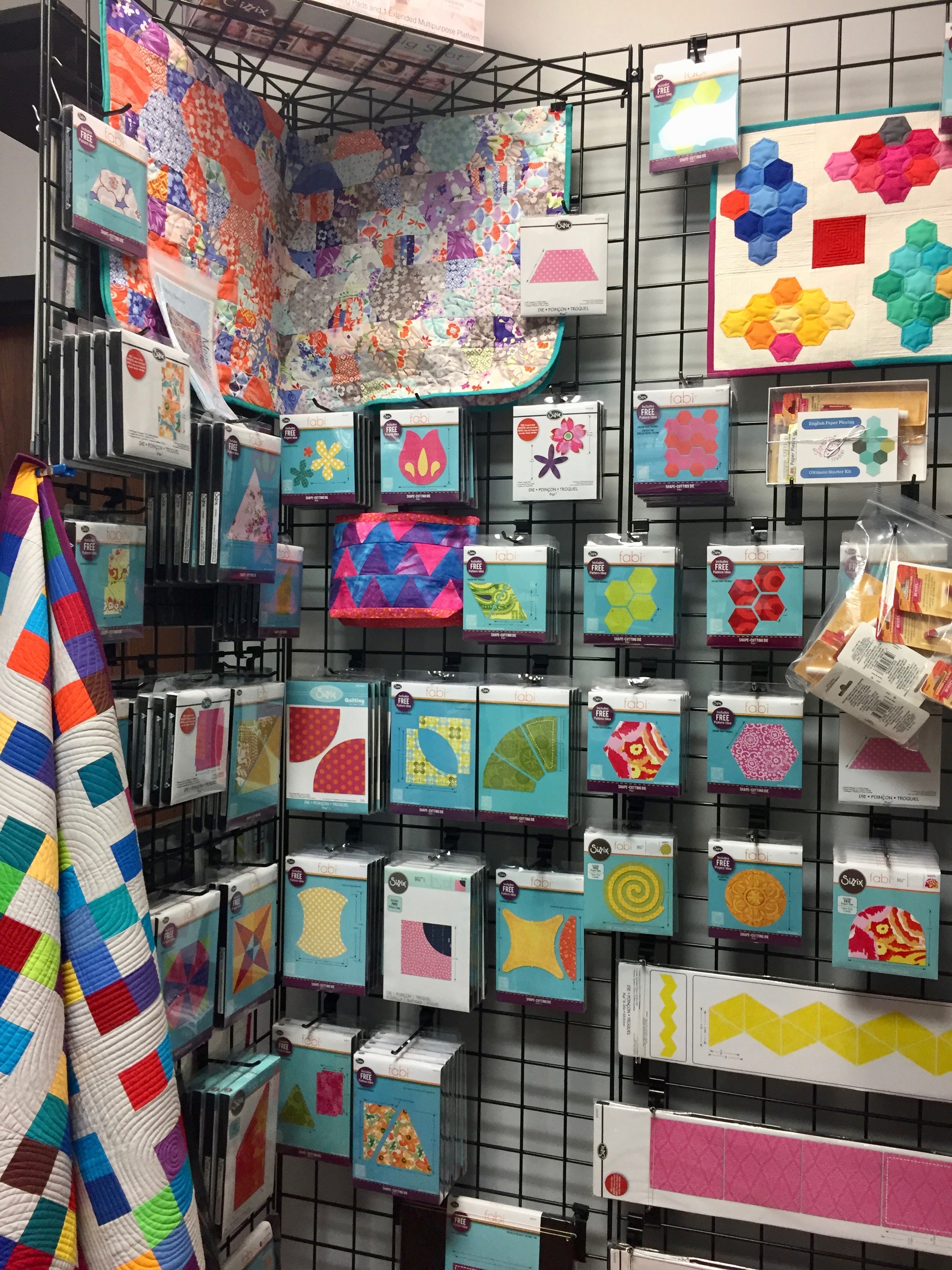 Ebony's projects are everywhere.
The two dolls on the right hand side of the next picture were so cute…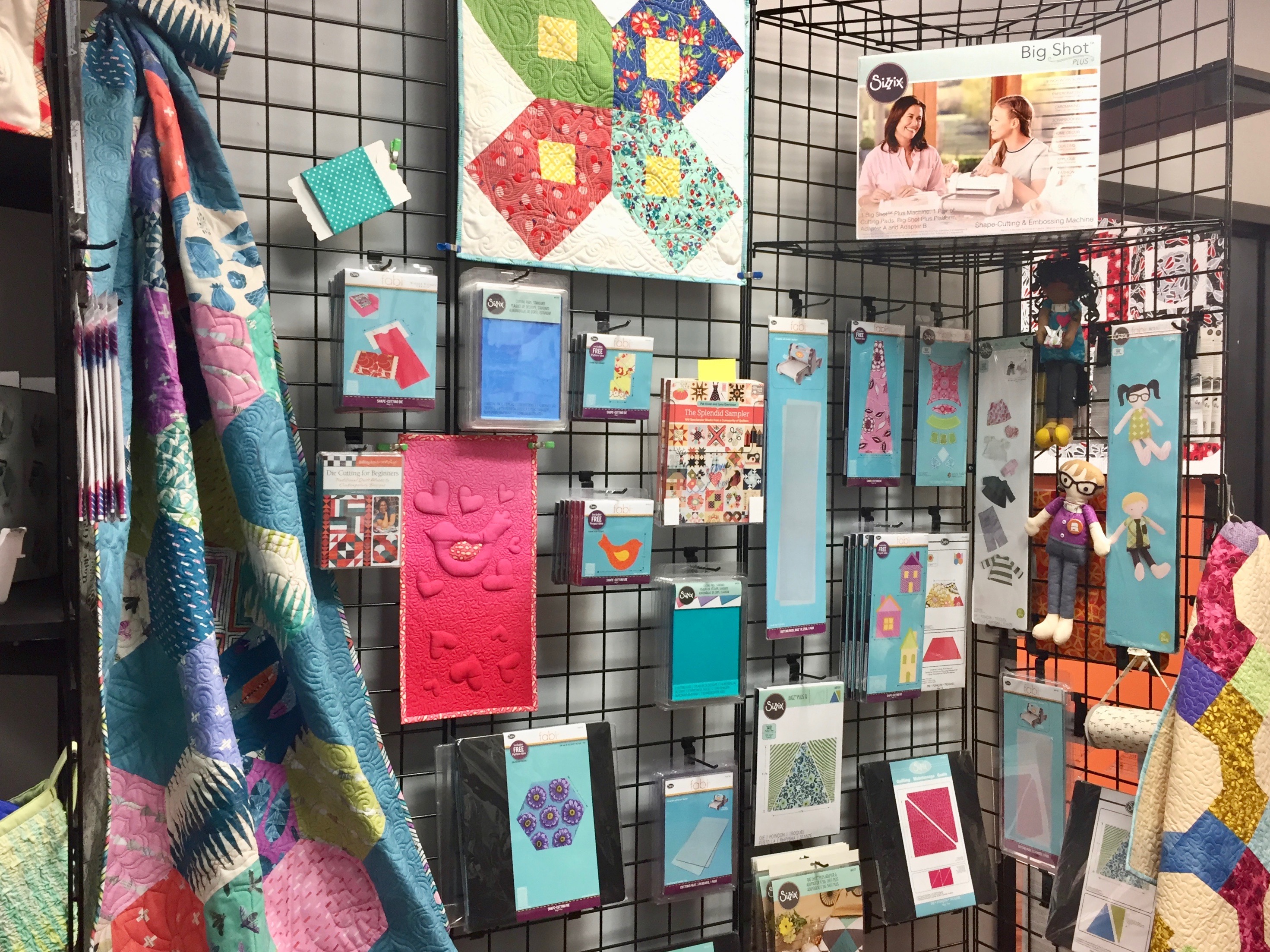 There was a big die cutting machine opposite all these dies and it will also be available to rent, along with a huge selection (1,000!!) of dies for every quilt you can possibly think of.
Beyond this point there is Ebony's work room. She has shelves of fabric for the kits she is constantly cutting and packaging for her mail  order business. There's also a lovely big bright sewing space with a huge design wall and plenty of tables and chairs. It's going to be available for group an individual rentals. There will be classes too!
We had all brought hand sewing and it was a great place to sit and stitch. Five o'clock came so fast. As I've already mentioned Ebony is still waiting for all the right permits to be in place for her to be open to the public. Made Creative Fiber Arts Studios is going to be wonderful addition to the local creative scene. Ebony has thought of everything you could wish for in her new venture.
Thanks for having us Ebony!