Last month I took two big black garbage bags of scraps to our Modern Quilters group for Anita. She took them home and here's some of what she had to show us last night.
Number one. Anita doesn't like pink so she spread it around and added lots of yellow to take our minds off it! The only pieces not in the bag were the black and white bones and geometrics.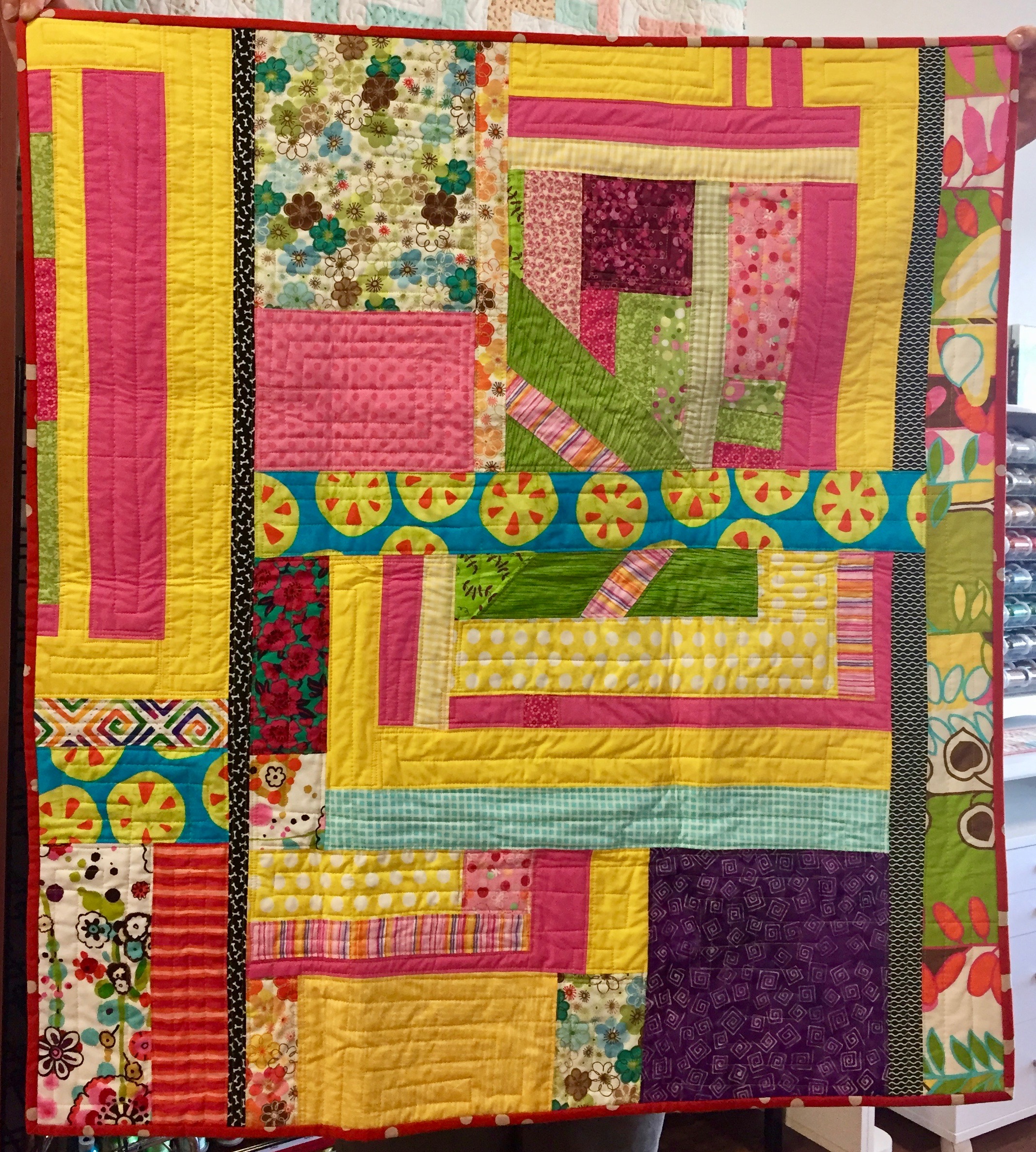 Number two. There were all sorts of pieced bits and pieces in the bag. Cut them up and put them back together again… why not?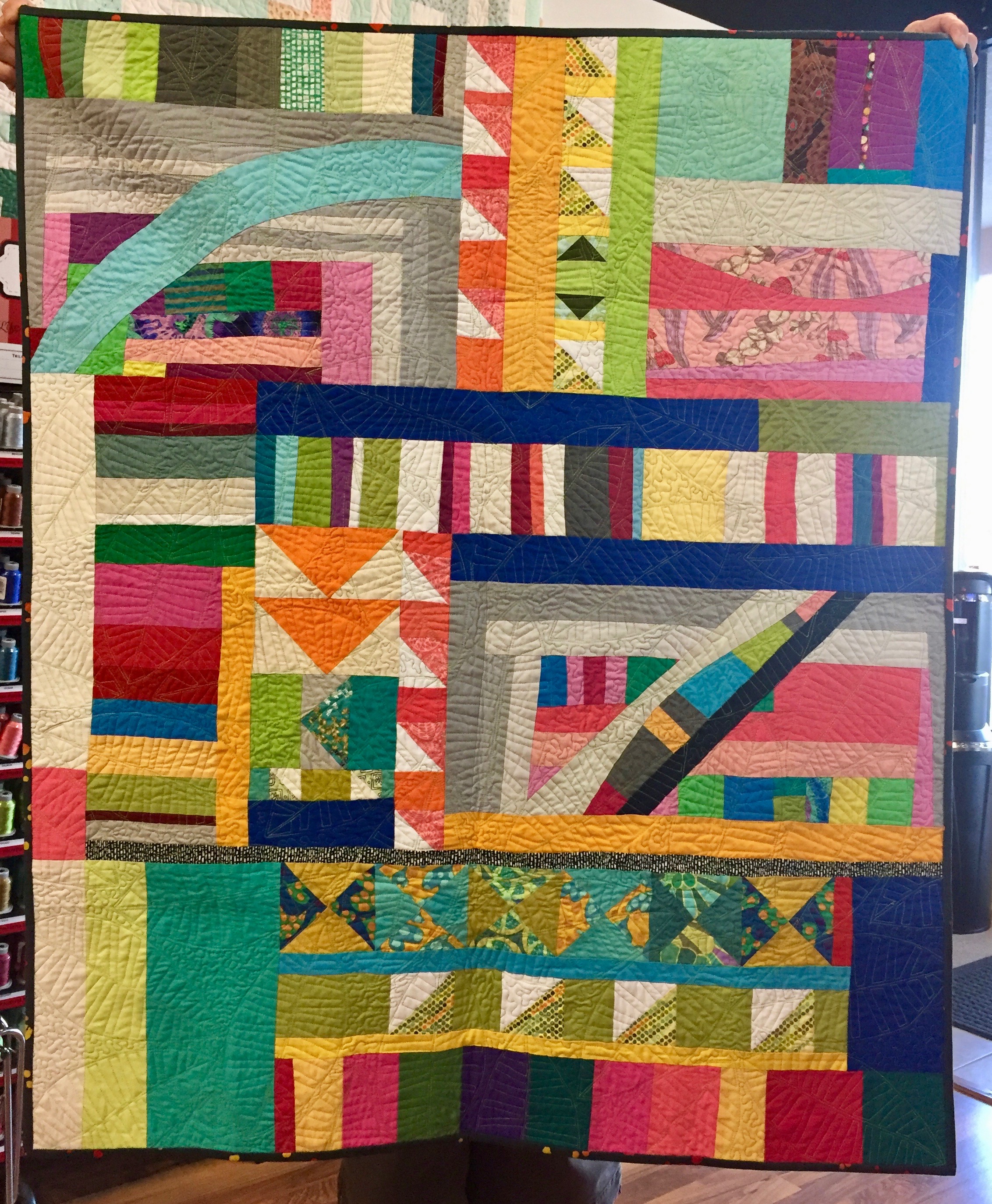 I love the quilting on this one. Anita uses her BERNINA 400 series standard size domestic machine to do all her piecing and quilting.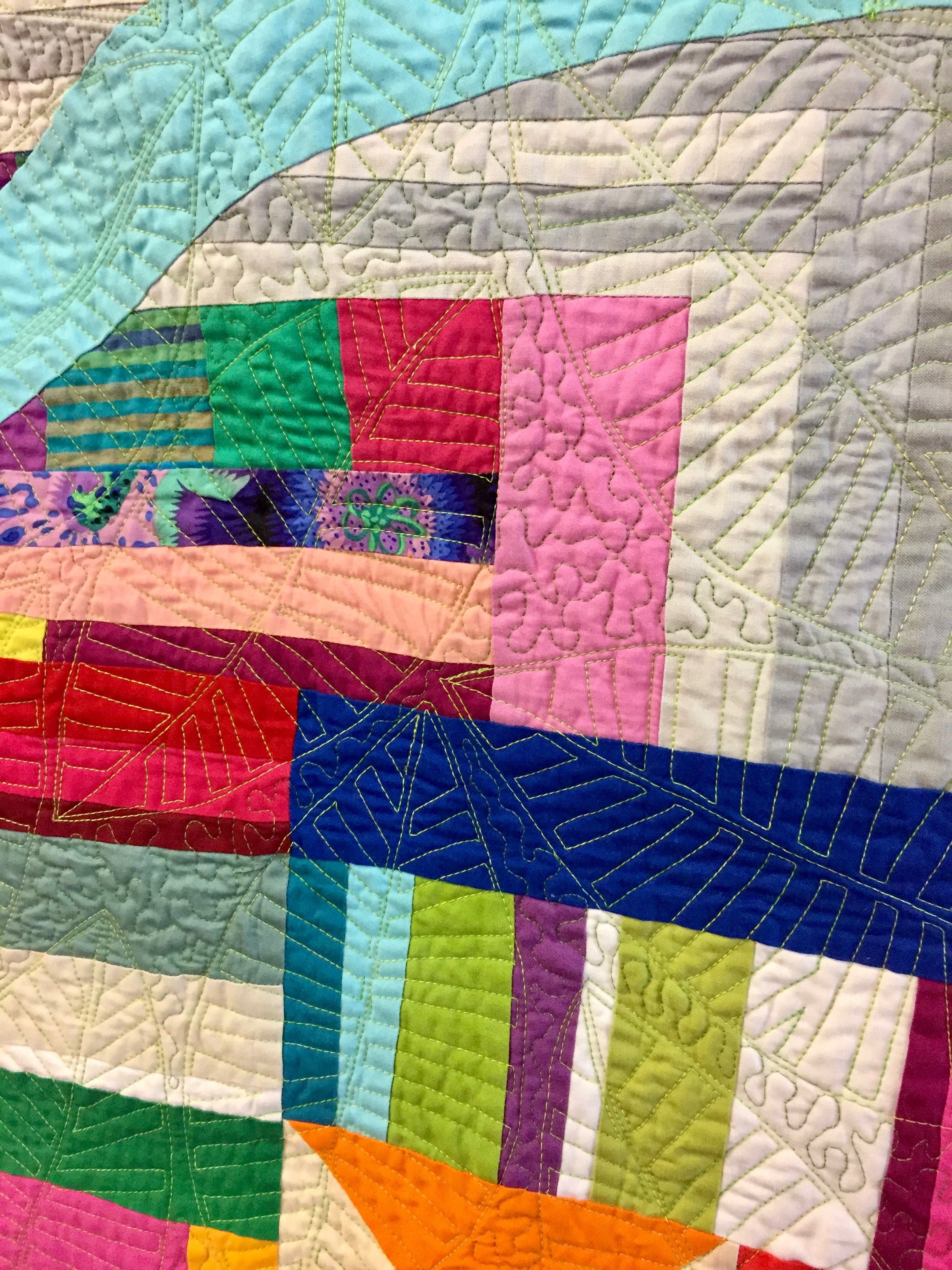 Number three. Pre-cut elongated hexagons I had left over from Sewtopia a few years ago. Add a lot of mustardy yellow and voila!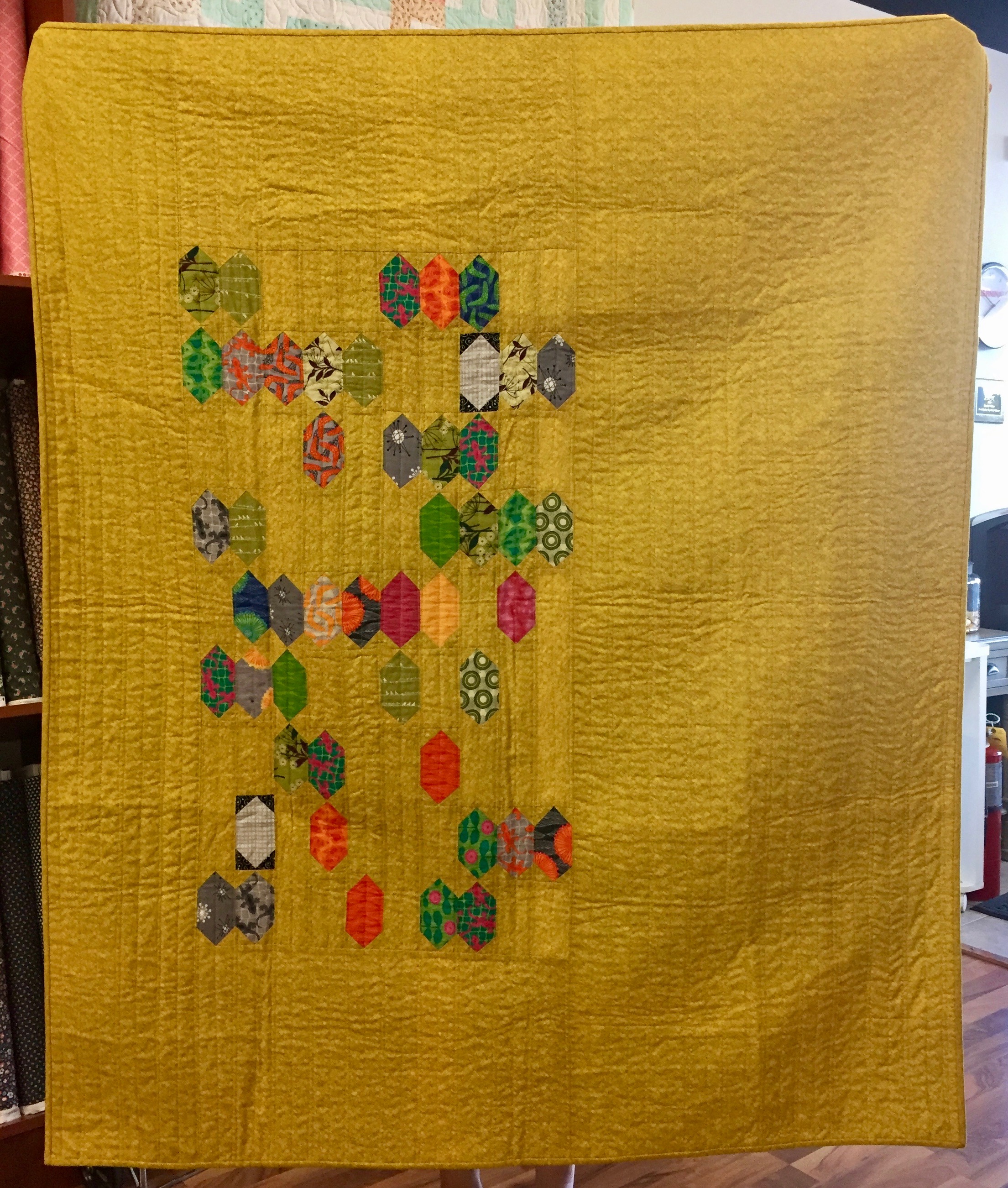 There were more! A top that I had never quilted that is now finished, and some more scrappy quilts Anita says she will donate to philanthropy through her local quilt guild.
A busy and productive month I'd say!
My bags are packed. I'm headed to Ann Arbor this morning. I am looking forward to a busy and productive weekend with the Greater Ann Arbor Quilt Guild. Quilt University, here I come!