Last time we saw this quilt it looked something like this…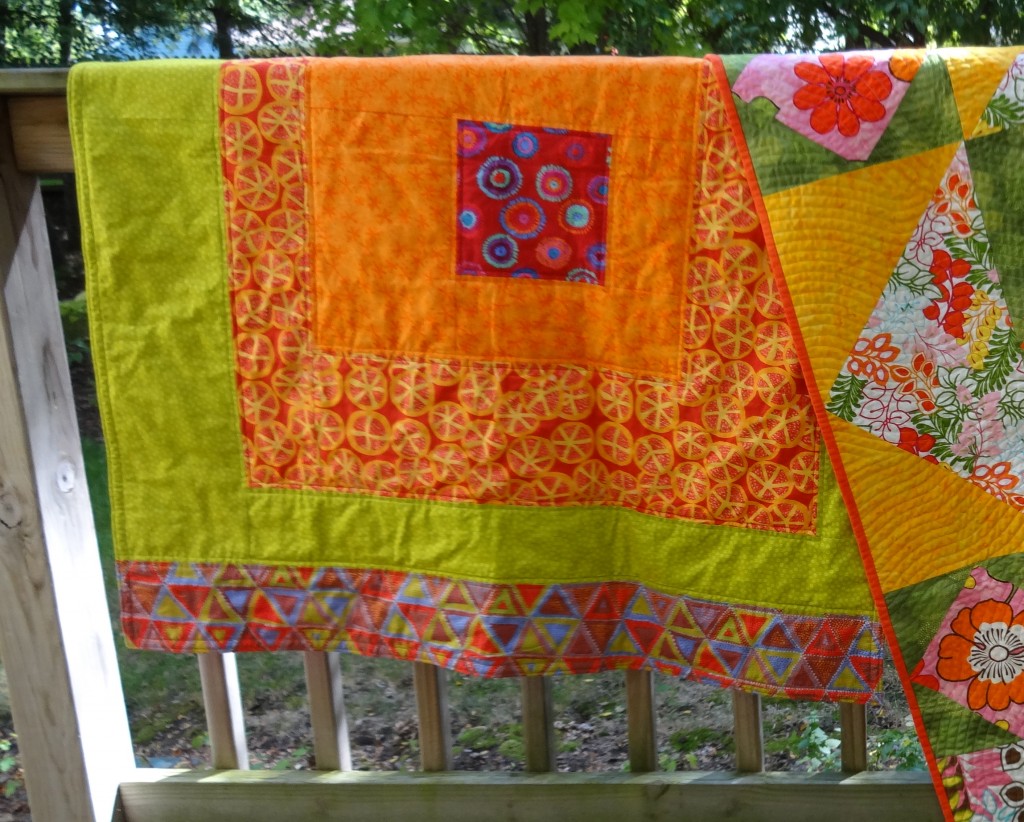 Minimal quilting officially meant one of last year's Quilter and Child quilts was done but it was still in my "needs quilting" pile.
Today I am pleased to say its status has changed. I sat at the machine for a few hours this morning and now, with an off center spiral surrounded by straight lines, it is definitely finished.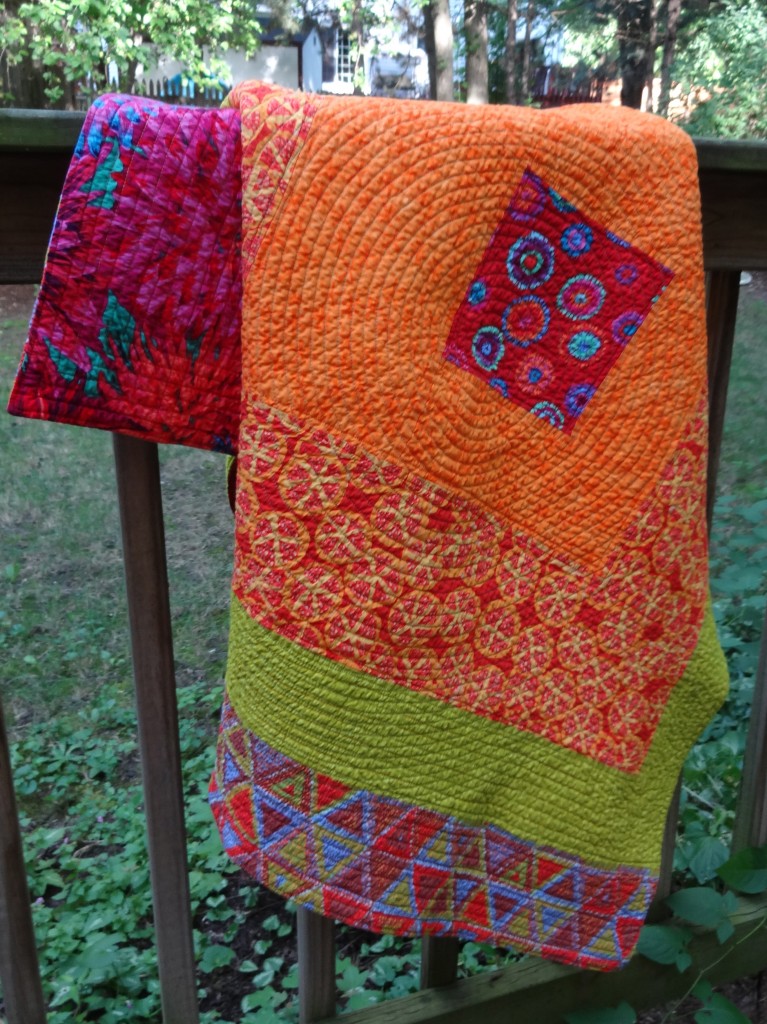 I washed it to give it that nice crinkly look. May be it will go in John and Joanne's new orange room?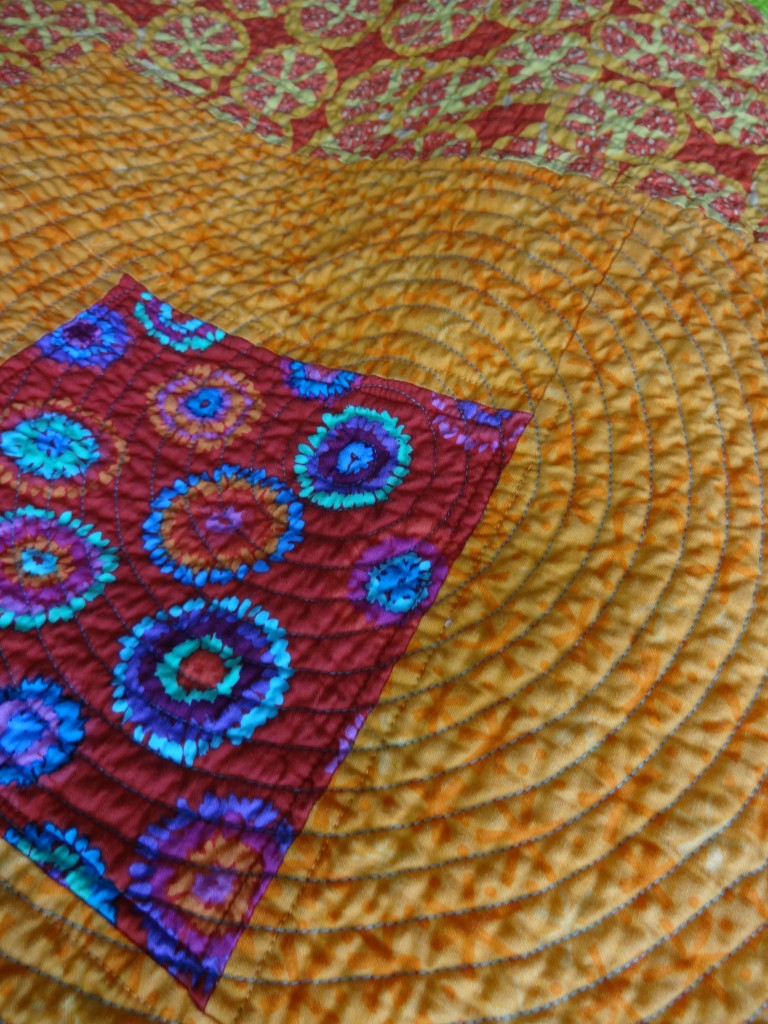 Now it's back to English Paper Piecing and my hexagons…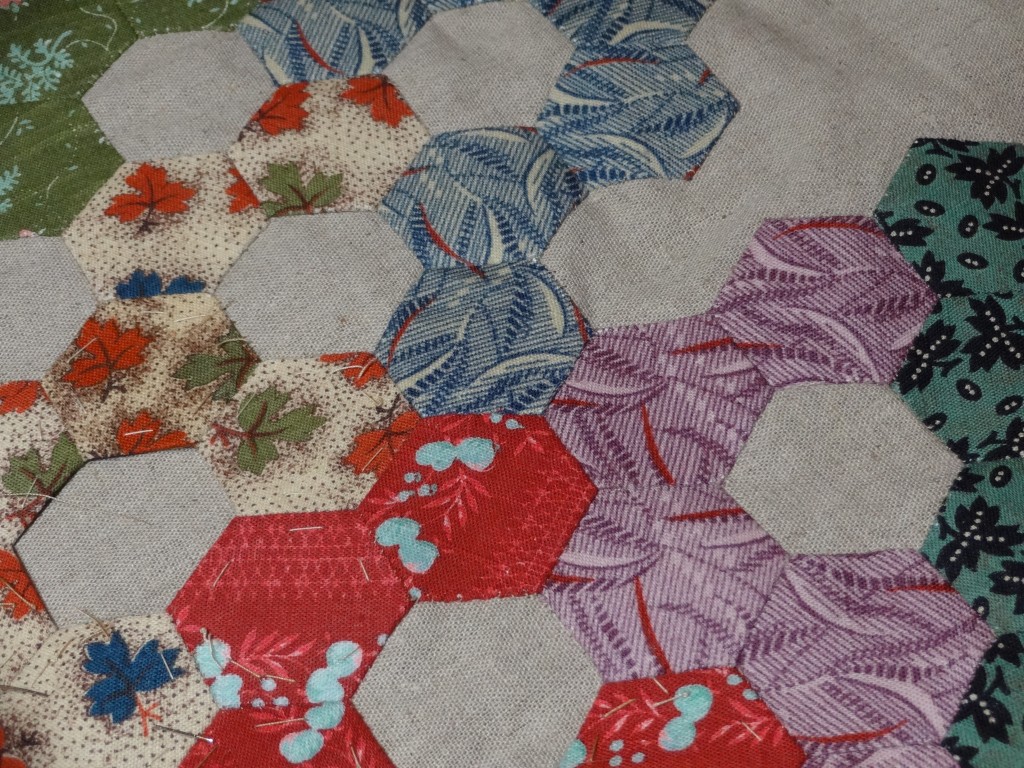 These ones are 3/4″ in Japanese fabrics. I'm hand stitching them onto a linen background  for a bit of Modern Traditionalism. My design is very asymmetrical and there will be lots of negative space.  Not a project to be rushed…