Between the machine quilting samples and the yo-yos I have been stitching some more African Folklore Embroidery samples…
Here is Safari Animals, starring a pink elephant,  an orange giraffe, a fine lion, a warthog and a blue rhino all stitched with lovely hand dyed threads from House of Embroidery.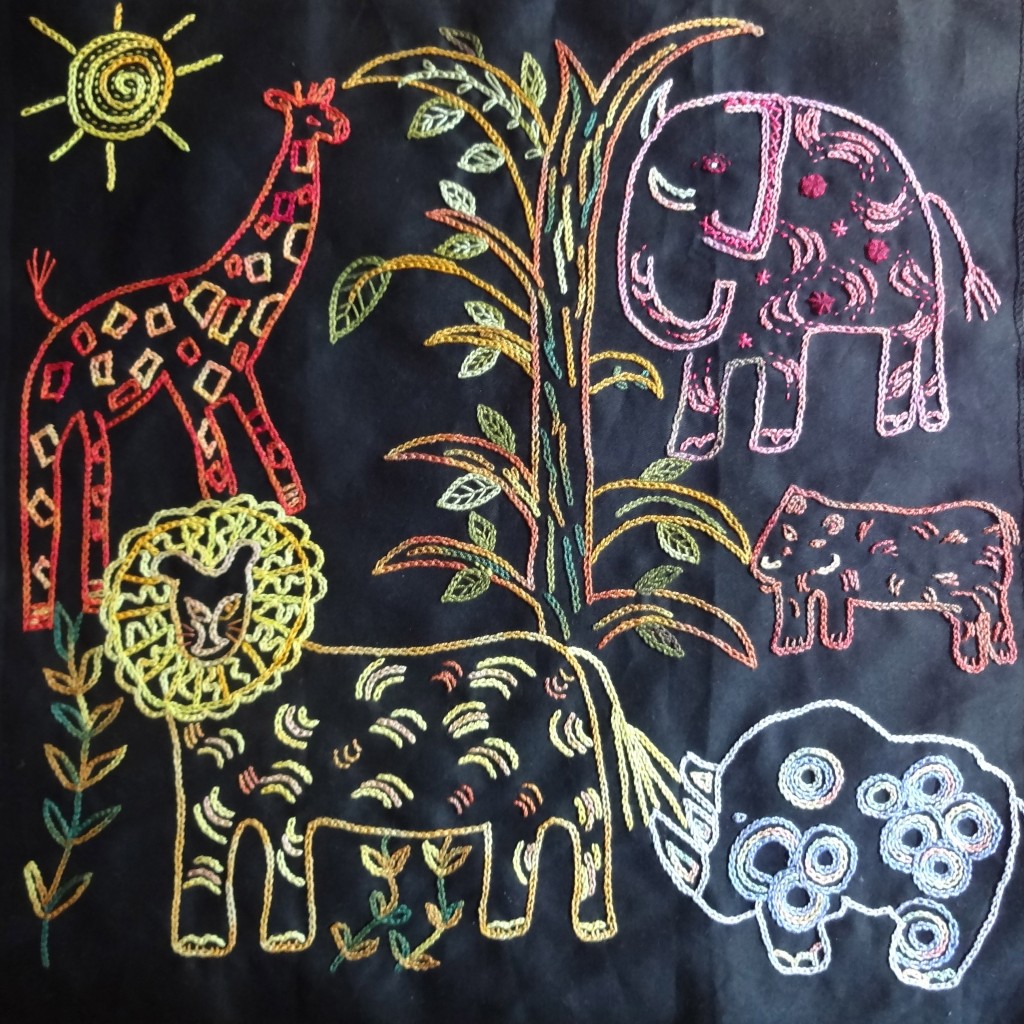 I like the circles on the rhino.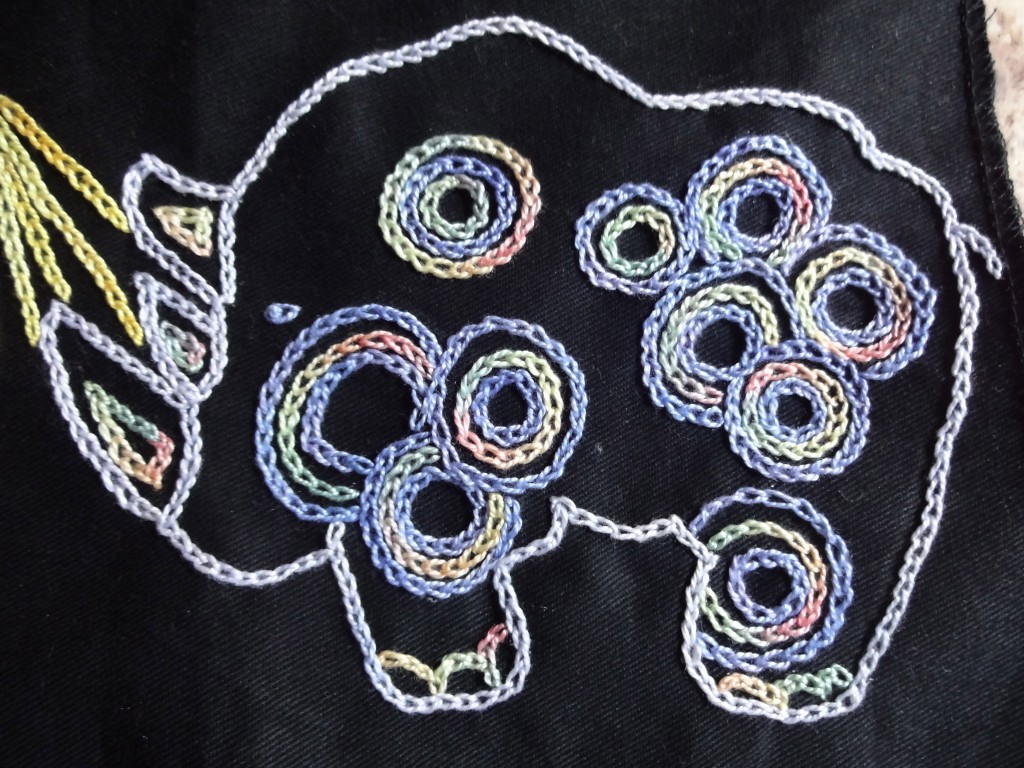 This next one is the Protea design. The protea is the national flower of South Africa. I added a piece of fabric to the center flower and surrounded it with bullion stitches.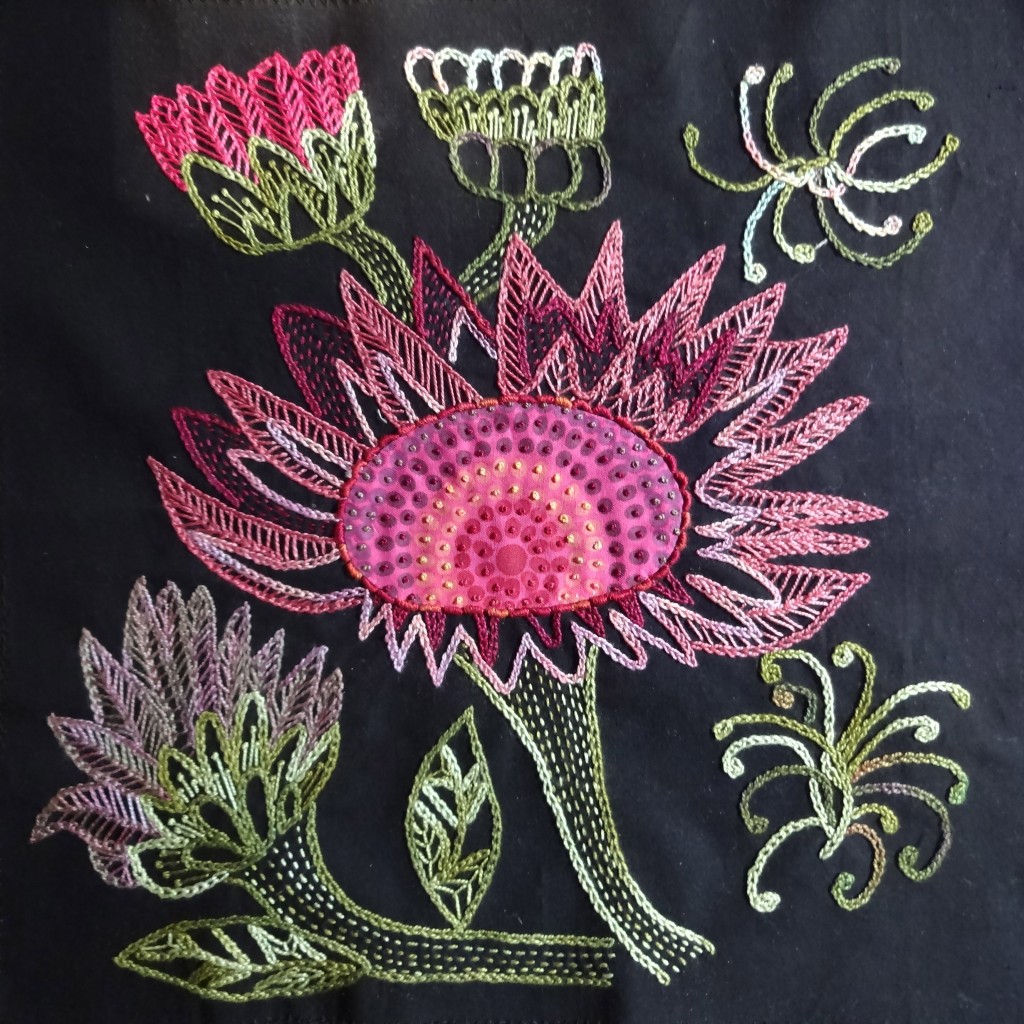 And here's a close up showing the stitches and french knots.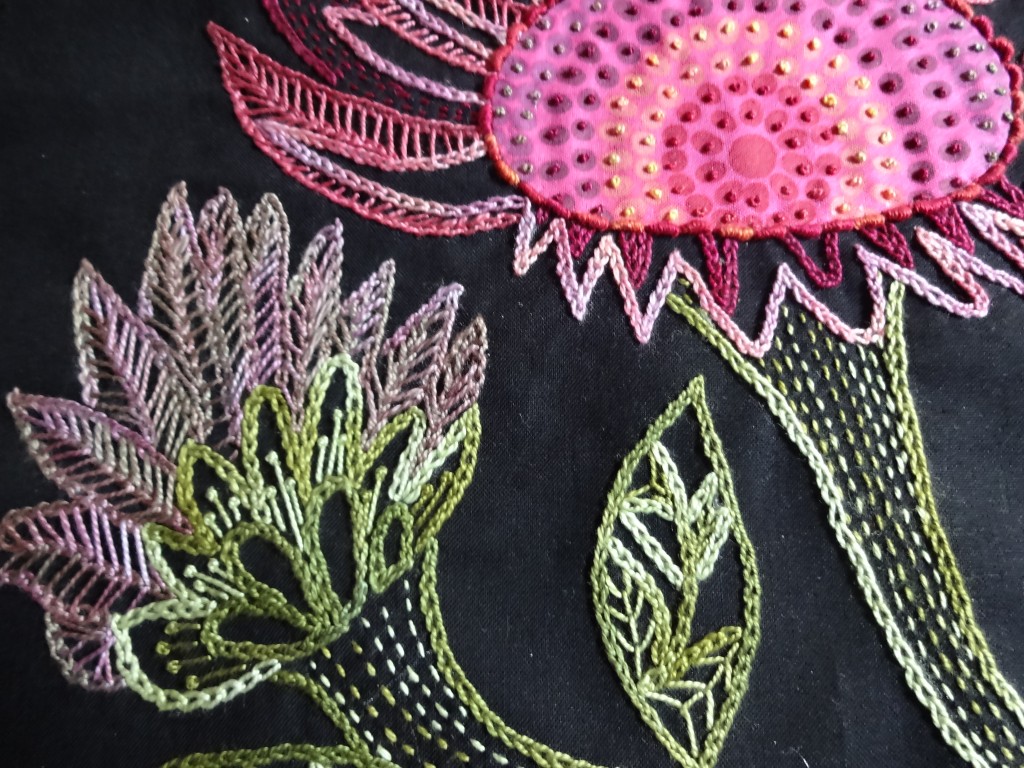 The tone on tone green threads make even the running stitches look good!
My next AFLE class will be for the Prairie Star guild in St. Charles at the end of August. I have a few things to get done before then…