I've been home since late Thursday evening… a light on the instrument panel meant a change of plane and an almost three hour delay in Portland… Now it's time for some photos of our road trip.
We set out last Sunday after a short pause at Voodoo Doughnuts.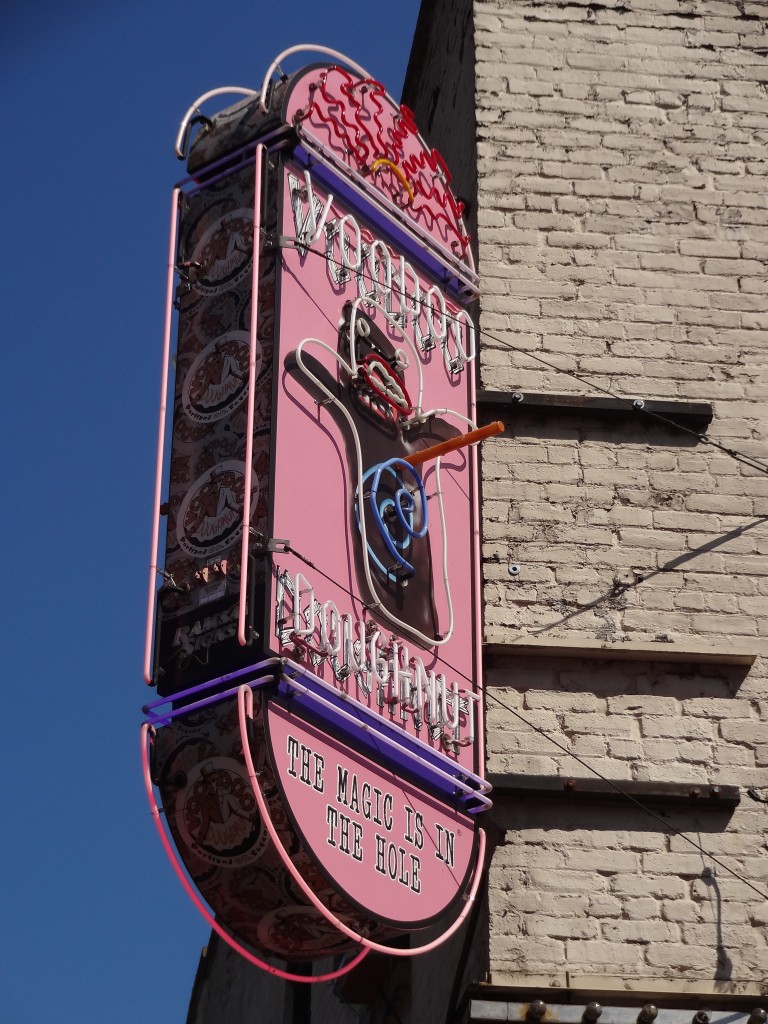 The line moved swiftly and we emerged with our box of goodies, almost as big as Sheila!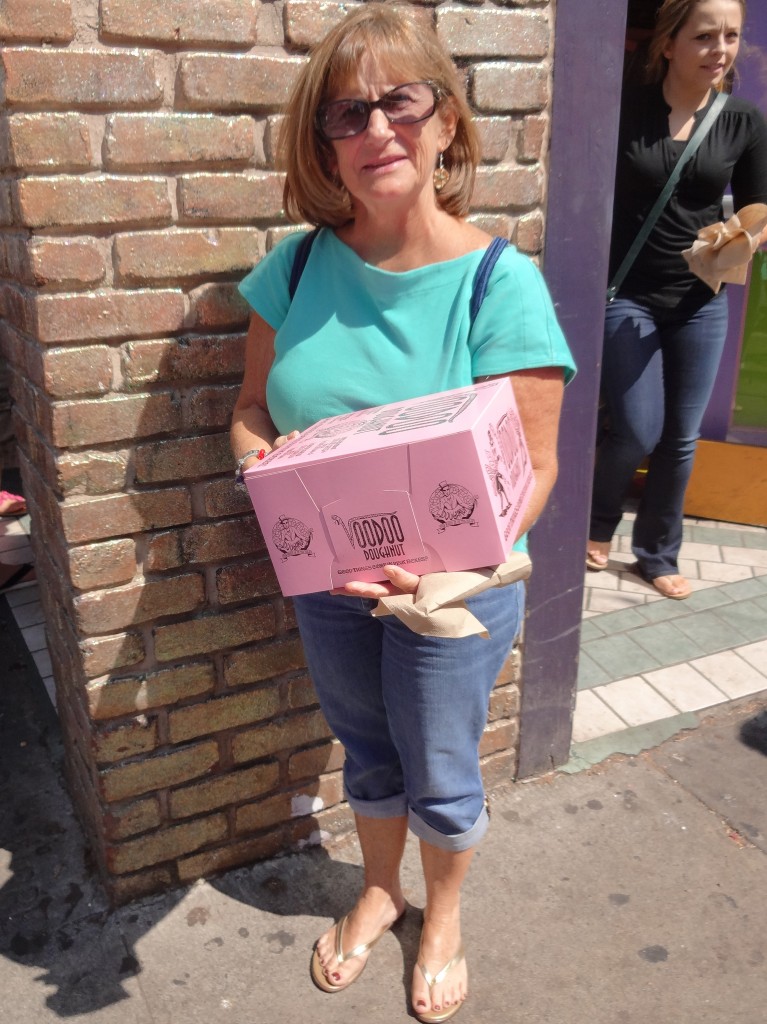 This is the top (!!) layer. Alongside the Voodoo Doll there is a Portland Cream and a McMinnville Cream, complete with frosting mustache…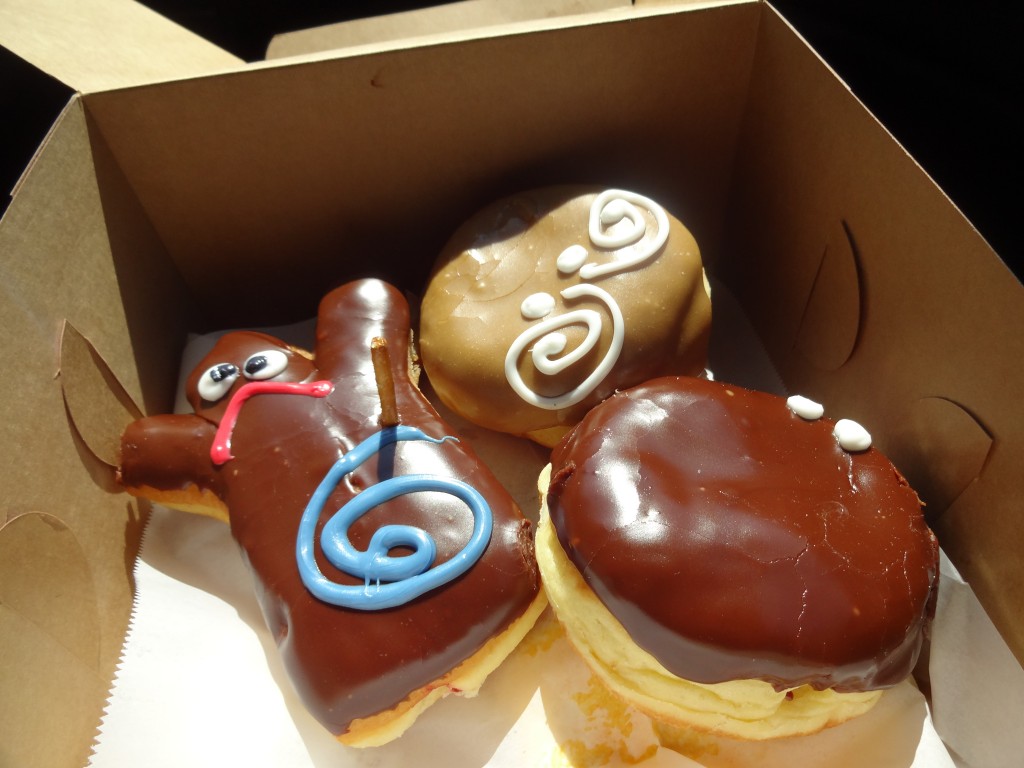 We didn't eat them all at once. Guess what we had for breakfast and lunch the next two days? Washed down with a daily $1 Diet Coke from MacDonalds…
We had picked up an Oregon road map at the hotel (very retro?) and soon got on the road to Bend. We made a quick stop for gas and pictures of Mount Hood. Did you know there is no self service gas in Oregon?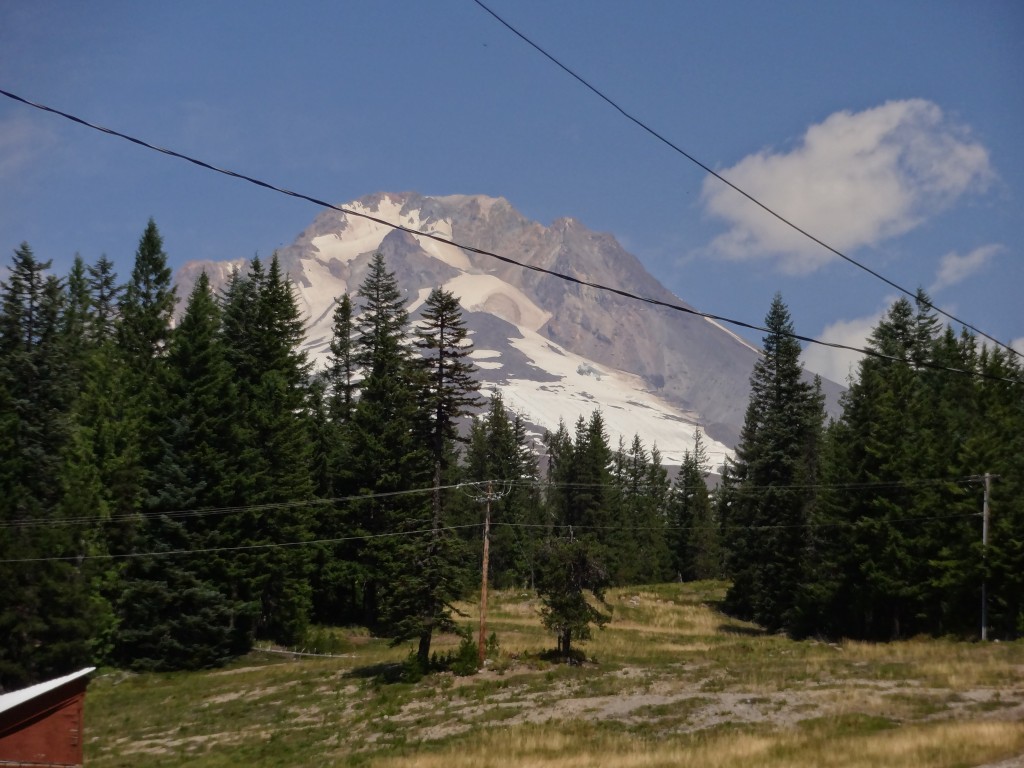 There seems to be a custom of throwing shoes over the telegraph wires…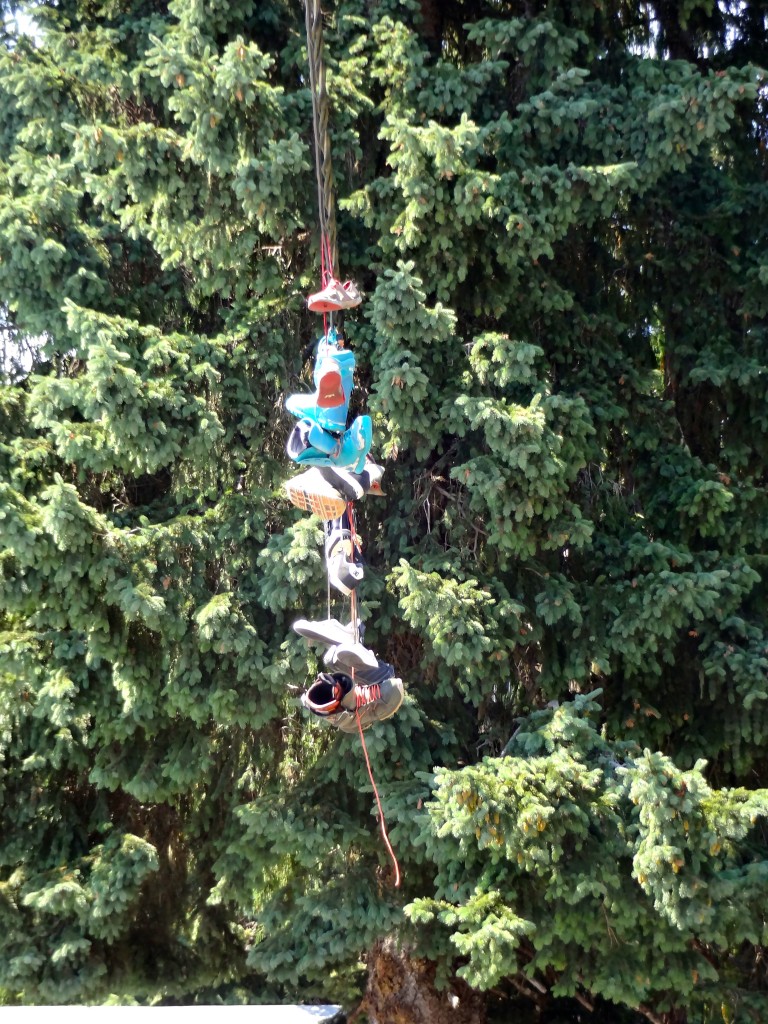 We arrived in Bend before dark and enjoyed dinner at a restaurant along the river before going for a stroll… very picturesque.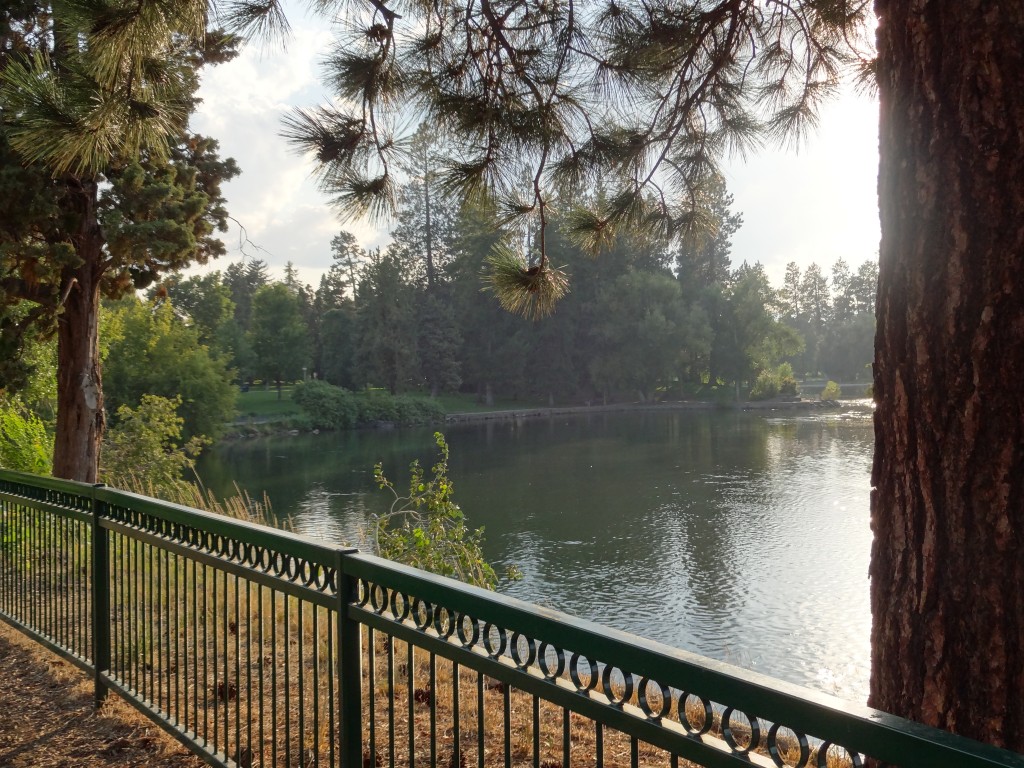 There are three quilt stores in Bend and we visited them all before leaving town!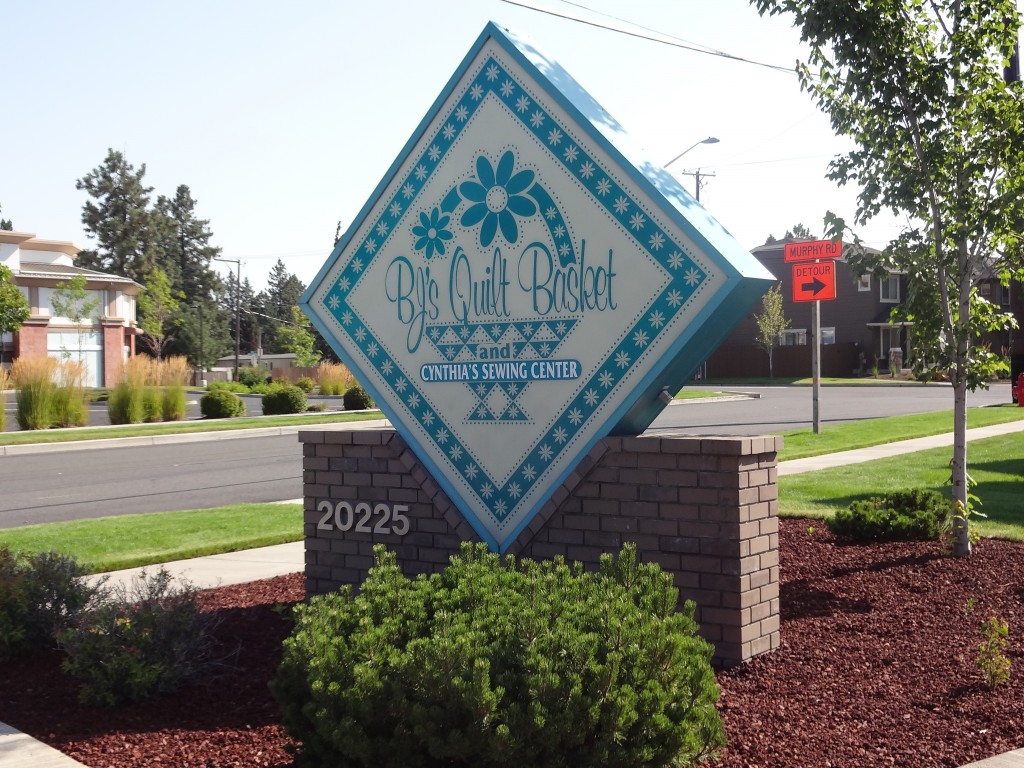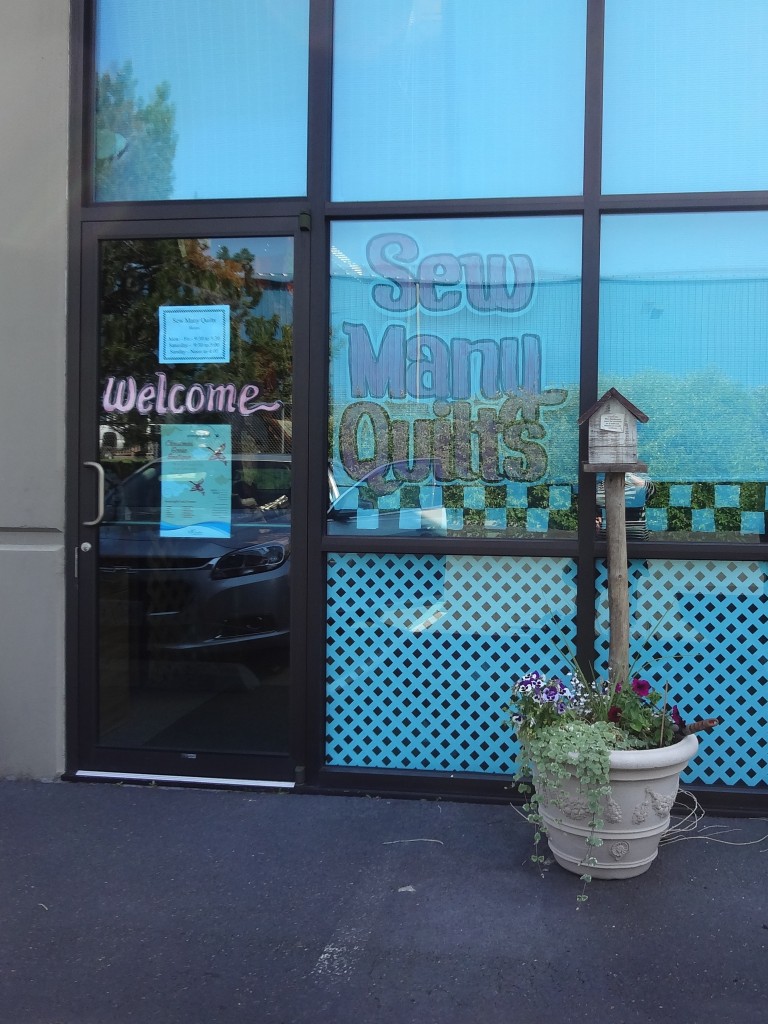 and QuiltWorks.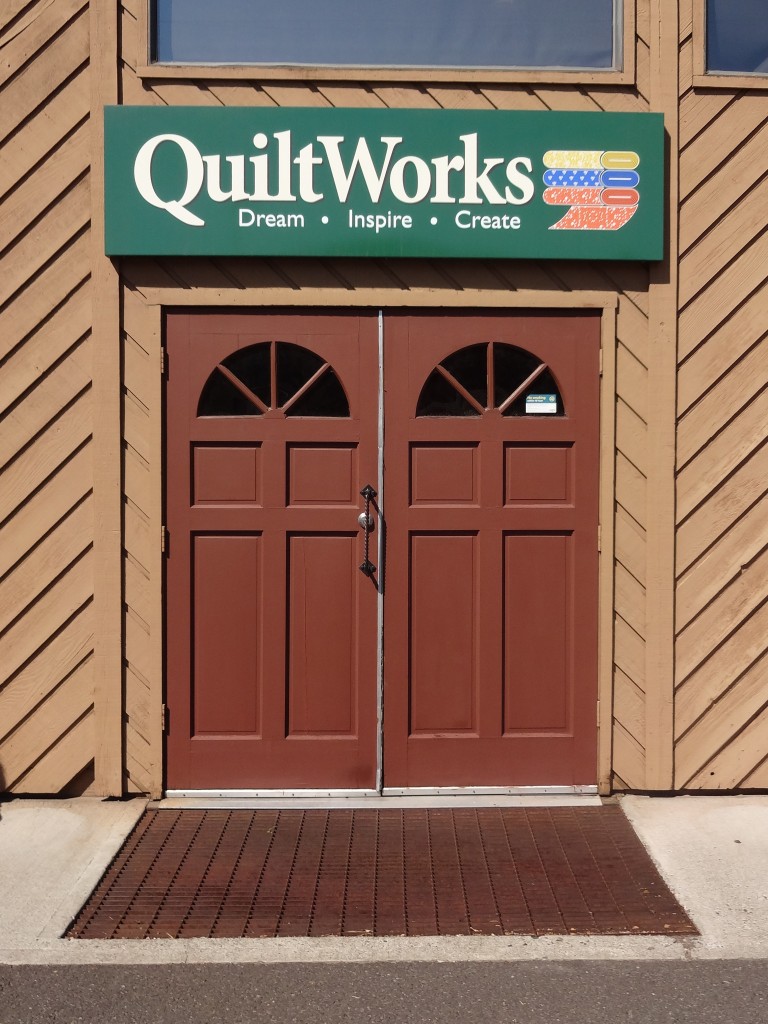 QuiltWorks has a beautiful gallery with changing exhibits from local fiber artists. Here's a view from upstairs looking down into the store…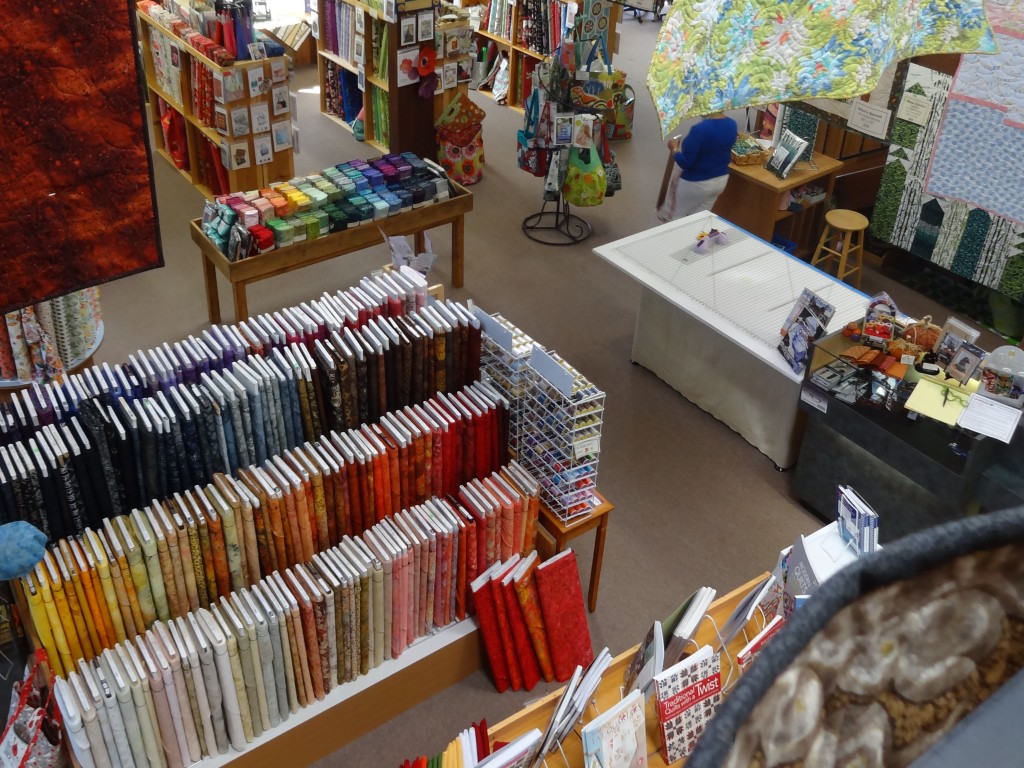 Needless to say we found things we needed at each shop!
Next up on the agenda was a drive to Sisters to the Stitching Post.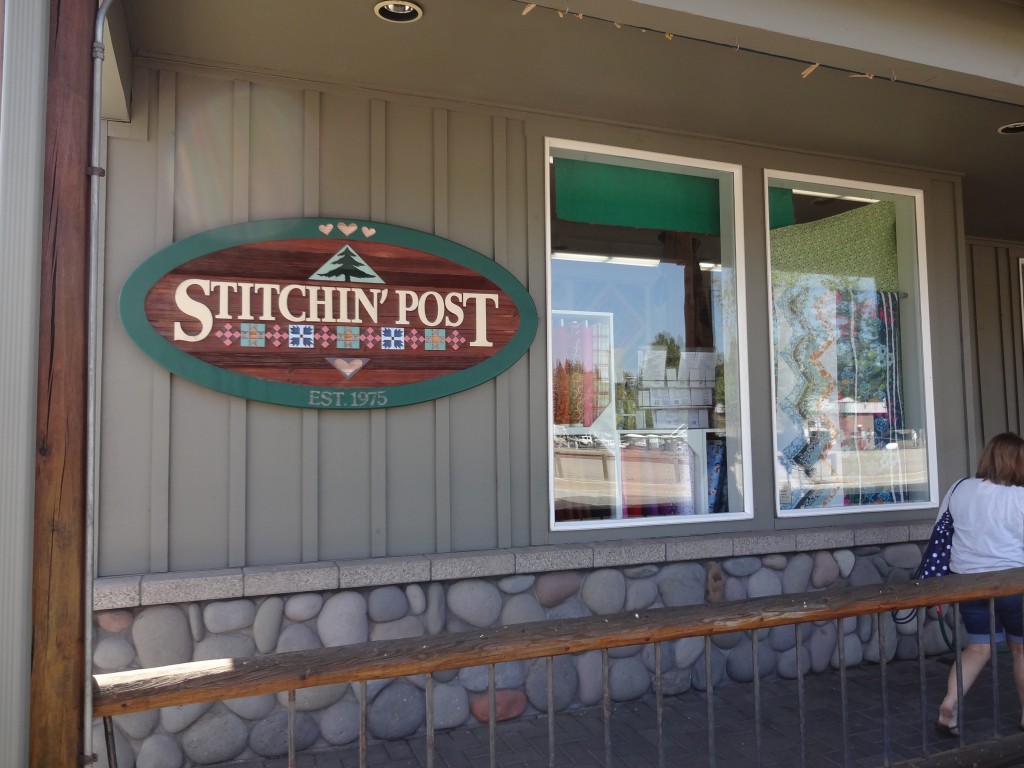 What a lot to look at!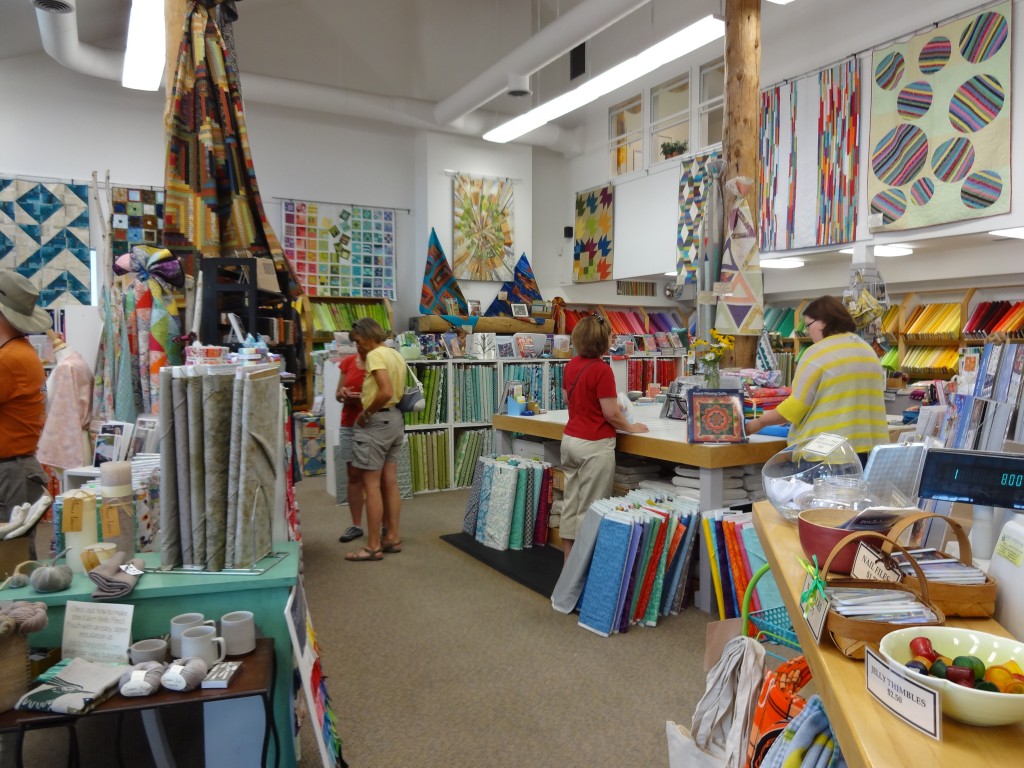 The Sisters mountains were a little hazy in the background but still very impressive when we stopped at the edge of town for the requisite photo op.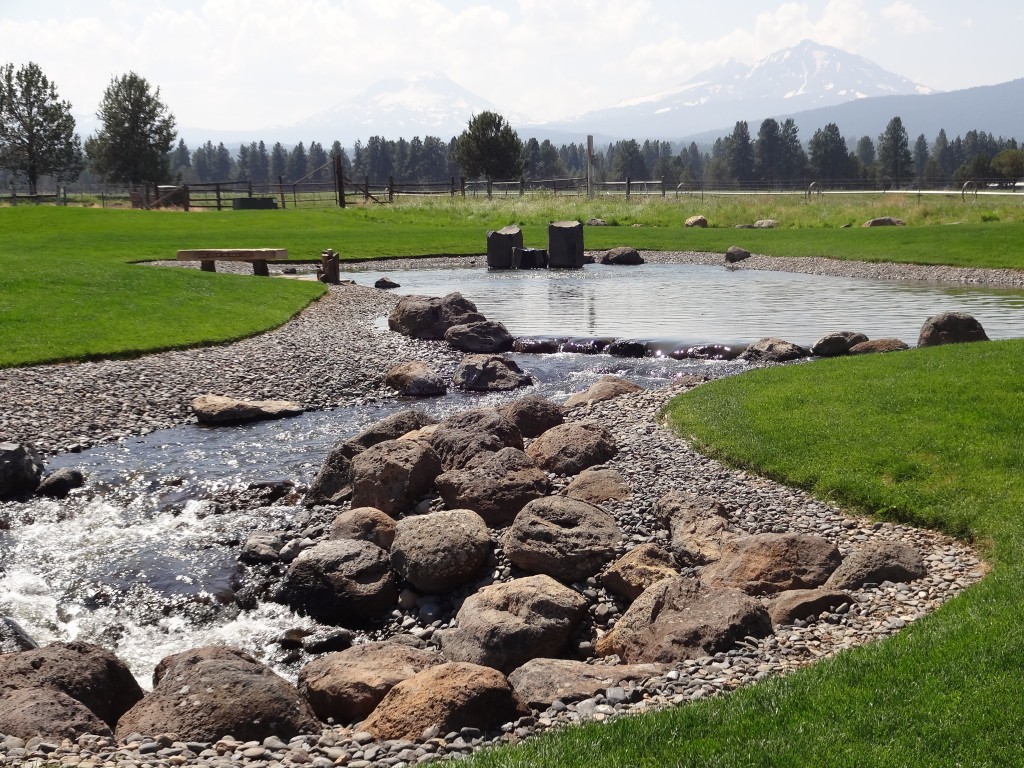 After picking up the day's Diet Coke it was time to get back on the winding road over the mountains to Salem. The trees showed signs of past forest fires…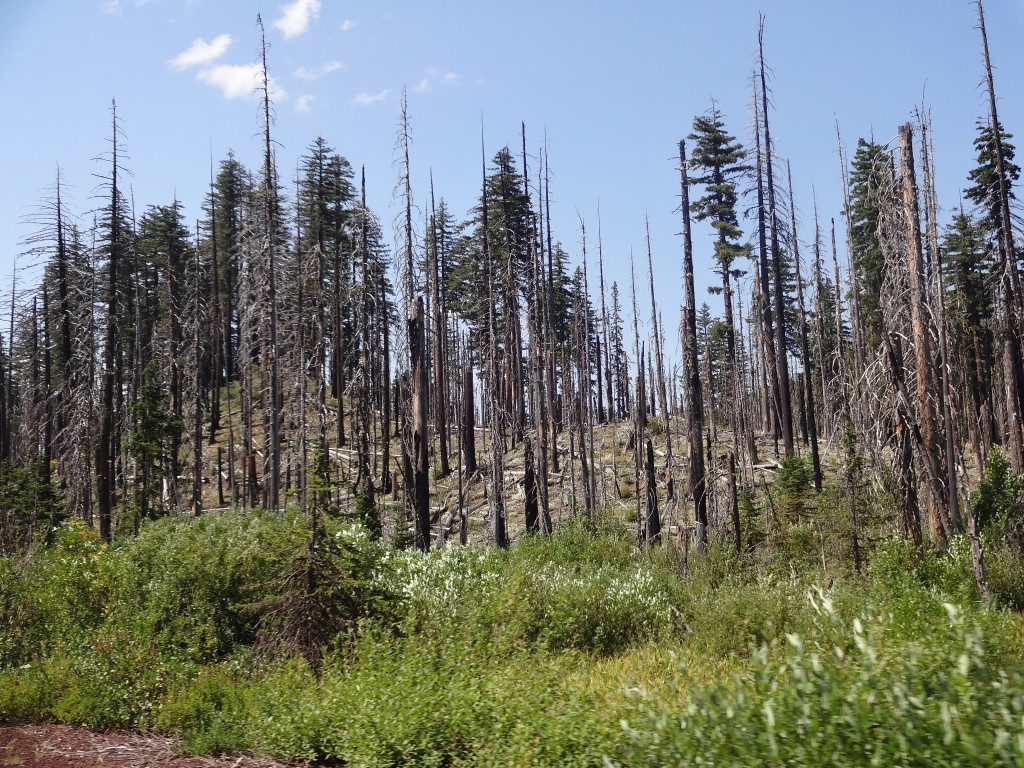 I was very happy to be in the passenger seat and enjoyed the ride. Sheila stayed calm as we ascended  and then descended the steep inclines to reach the I-5 to Salem
We made a detour to Corvallis for a stop at Quiltwork Patches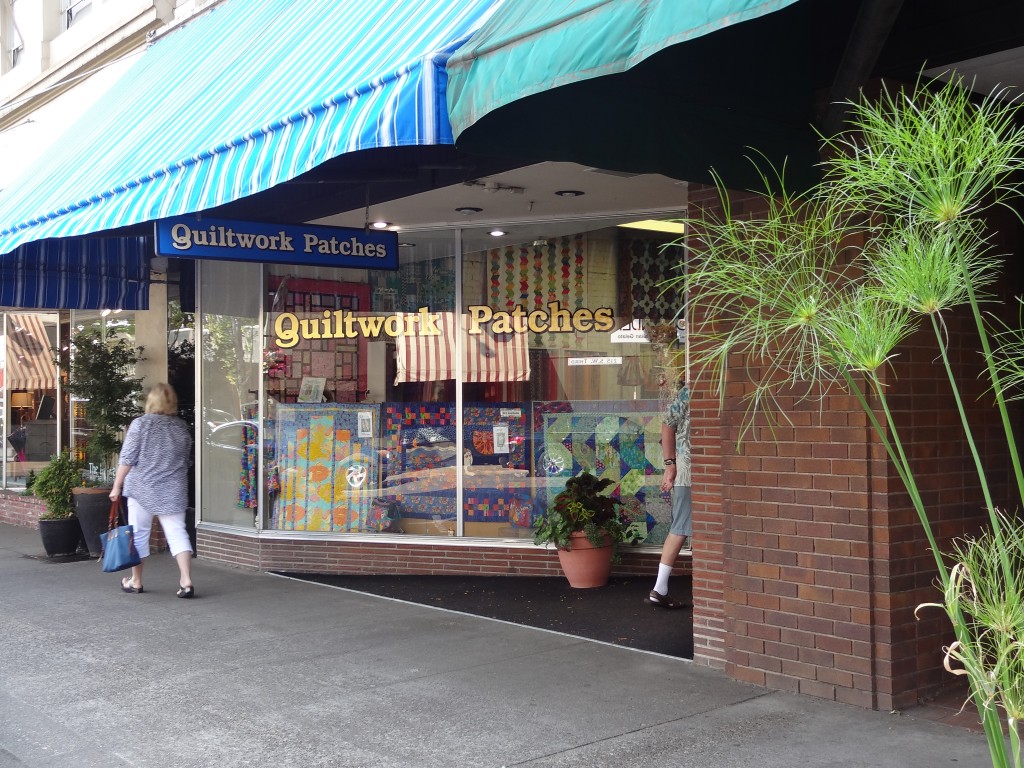 Five stores were enough for the day.The shops were shut by the time we reached Salem. Dinner and drinks were just being served at the Residence Inn. We enjoyed some pulled pork and a glass of wine before retiring for the night with our fresh baked cookies.
Time to prepare for another day of adventures…