We awoke in Salem on Tuesday morning and set off once more to see what we could see…
We started at Greenbaum's Quilted Forest in downtown Salem,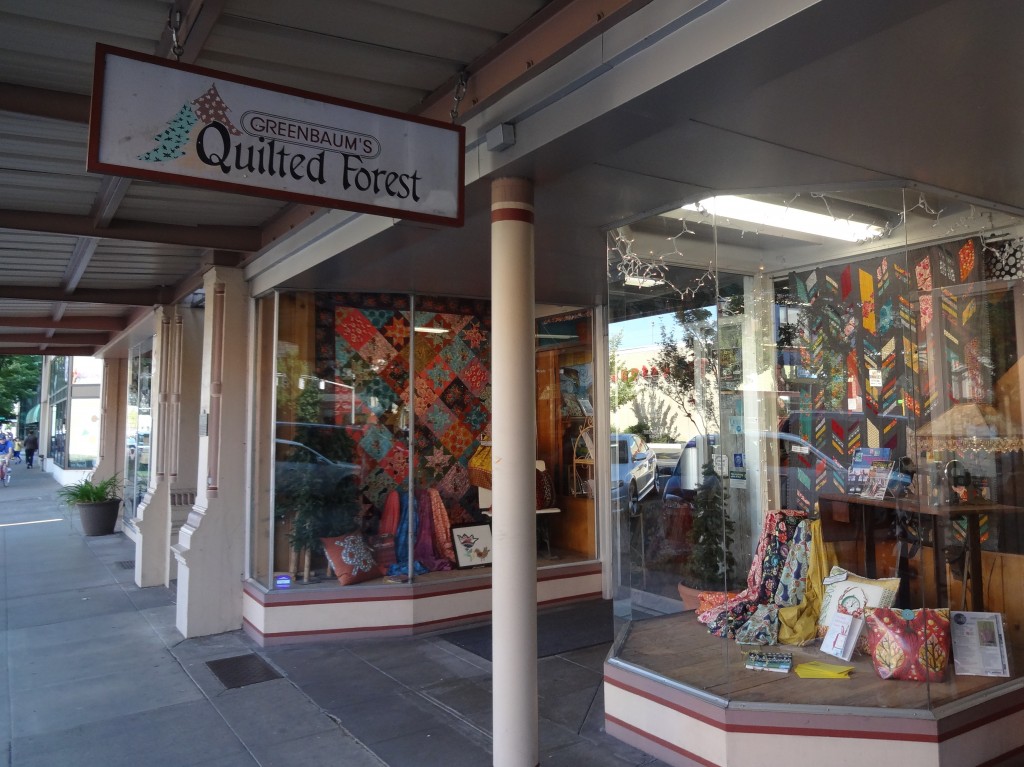 complete with giant scissors on the sidewalk outside.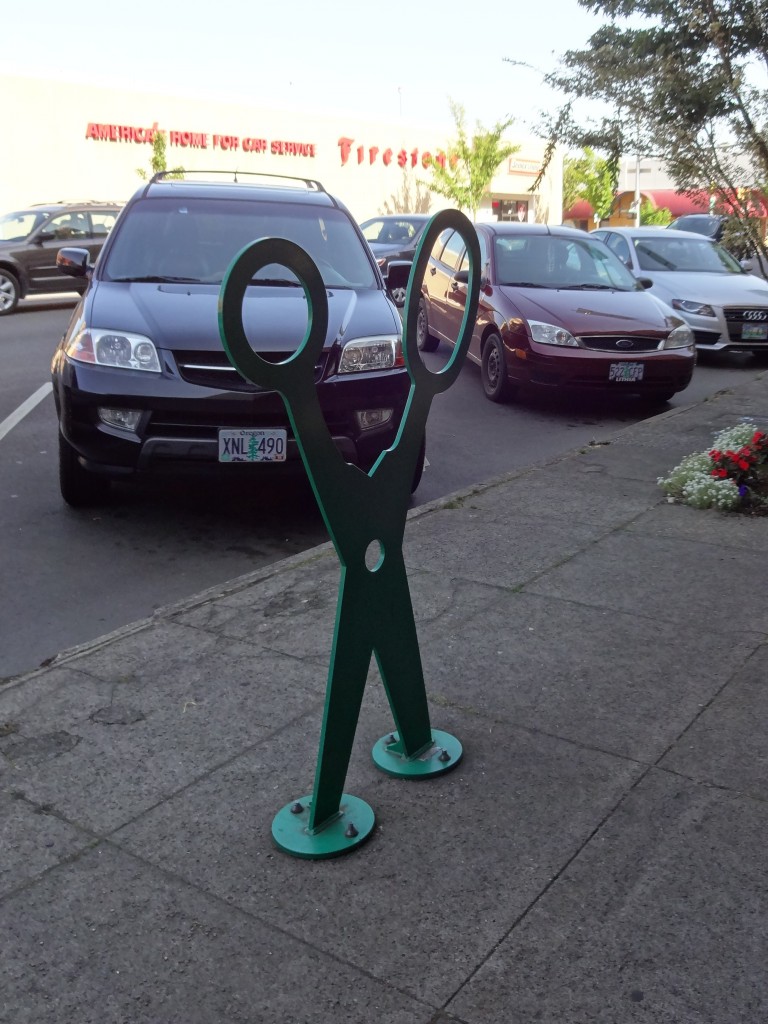 Grandma's Attic in Dallas was our next stop,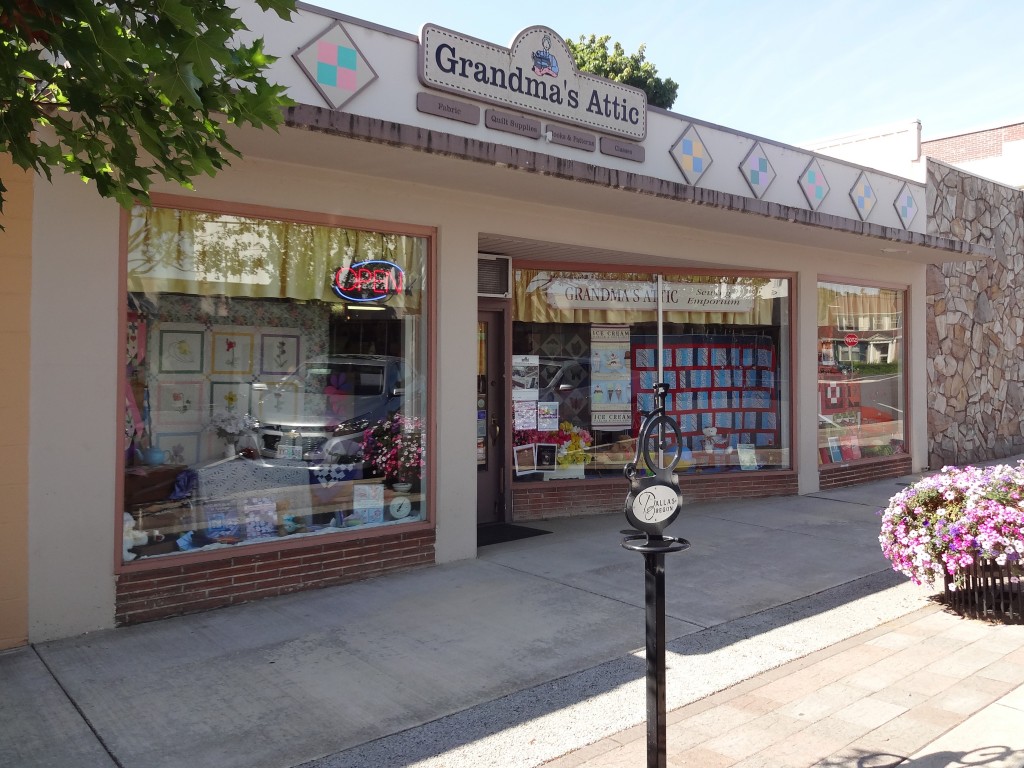 followed by the very pink Jane's Fabric Patch in Tillamook, reached after a winding drive through the countryside.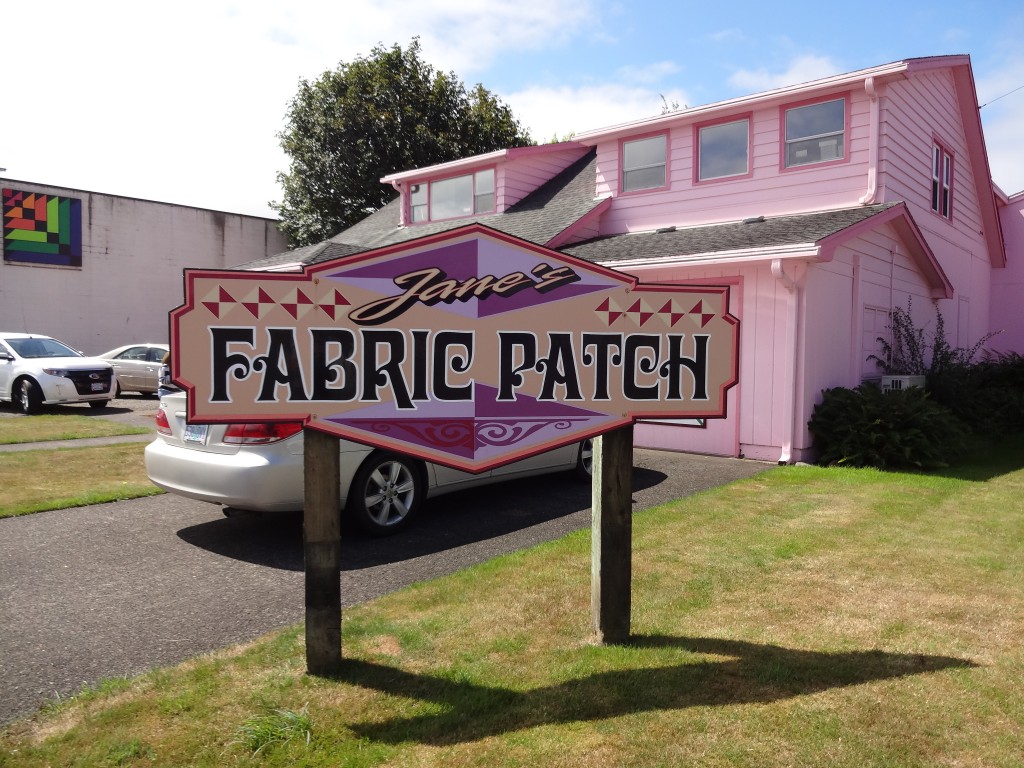 Tillamook is famous for its cheese and we stopped for grilled cheese sandwiches at the cheese factory…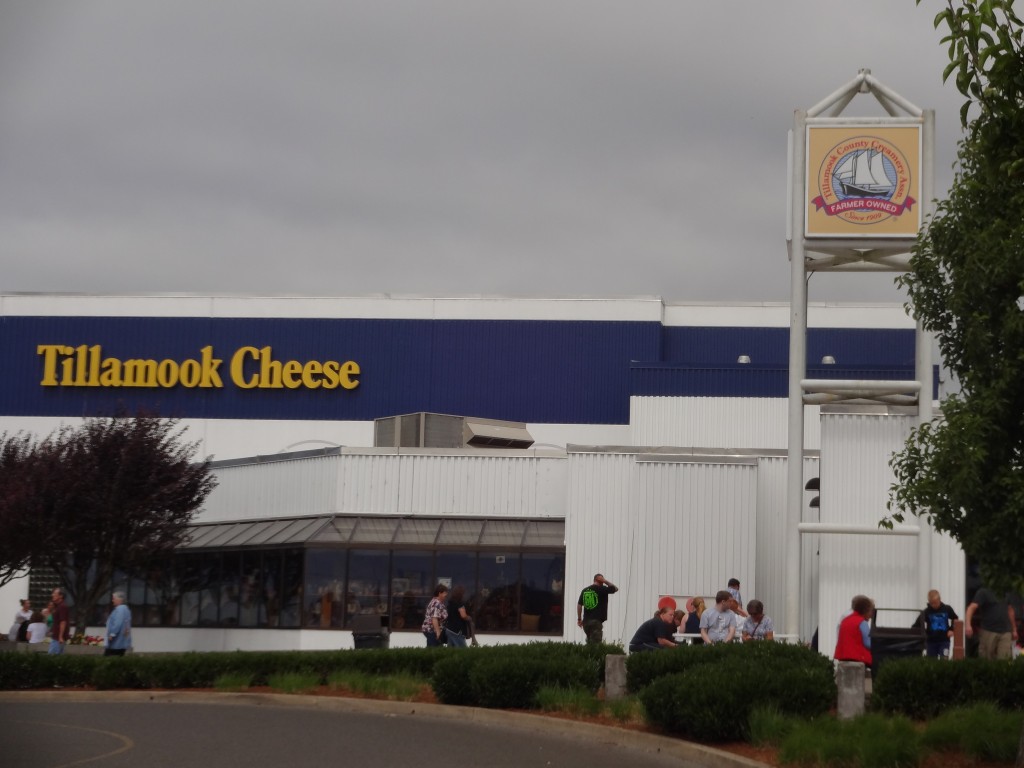 Our only regret was not sharing a sandwich so we would have room for some ice-cream… next time we will know better?
Now we were on the 101, the Pacific Coast Highway, and a few breaks were needed solely for the purpose of taking pictures.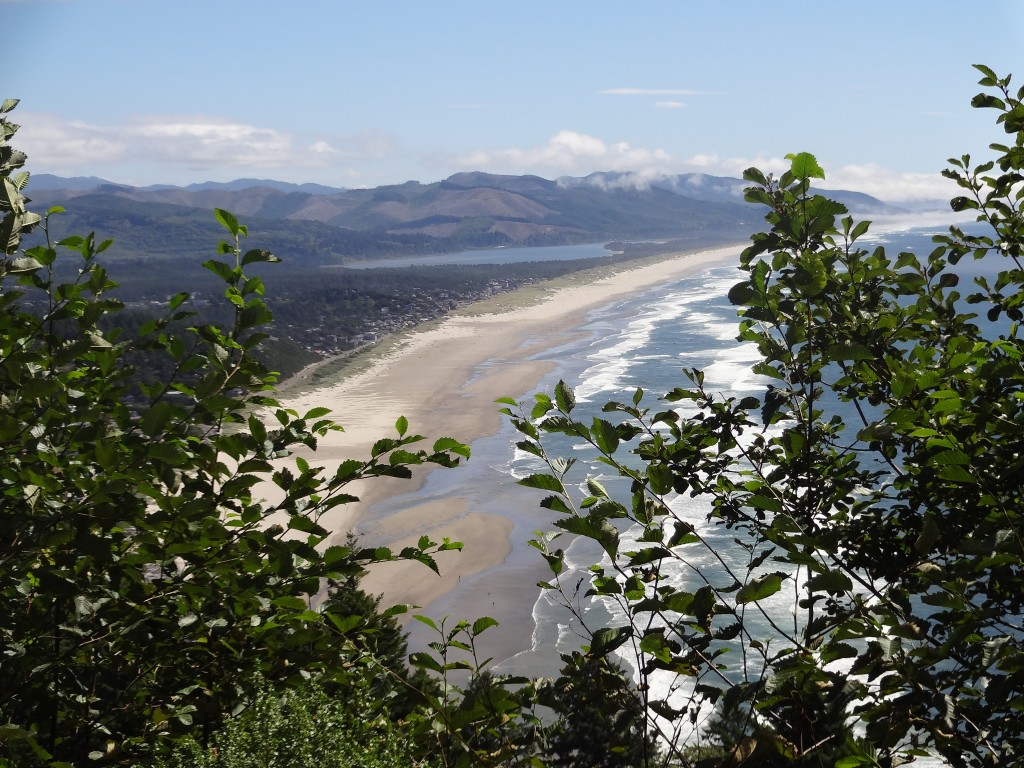 Our next stopping place was the town of Cannon Beach, the home of Center Diamond Fabrics.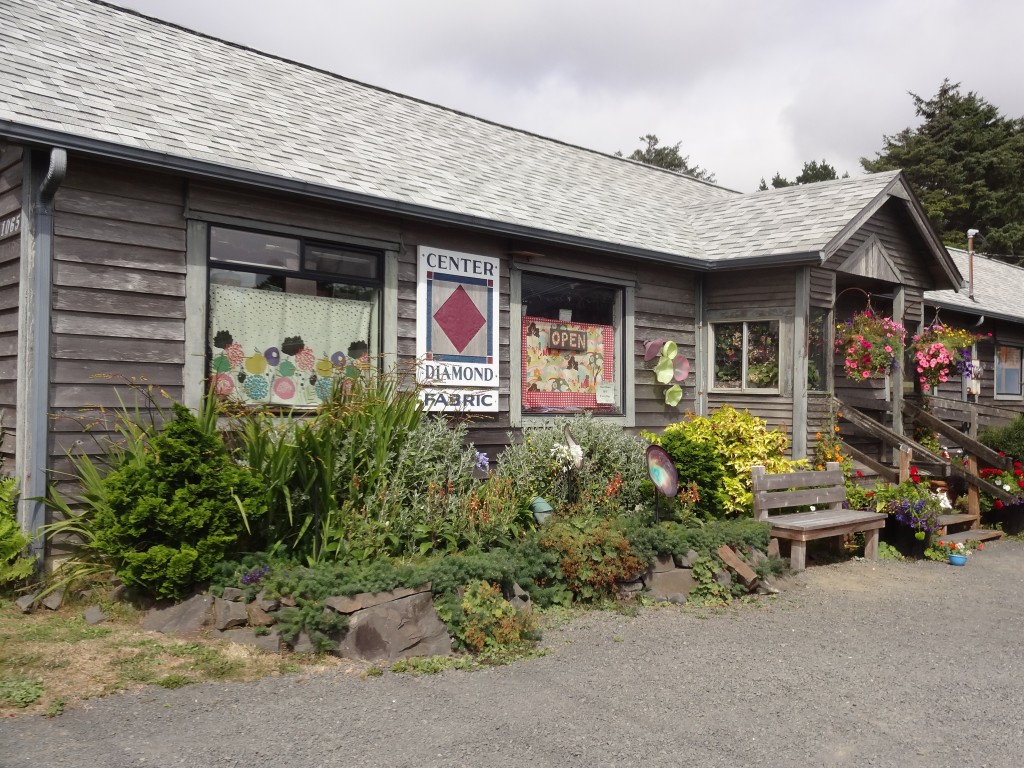 They have a good selection of beachy fabrics amongst other things and I did manage to find quite a few pieces of fabric to come home with me.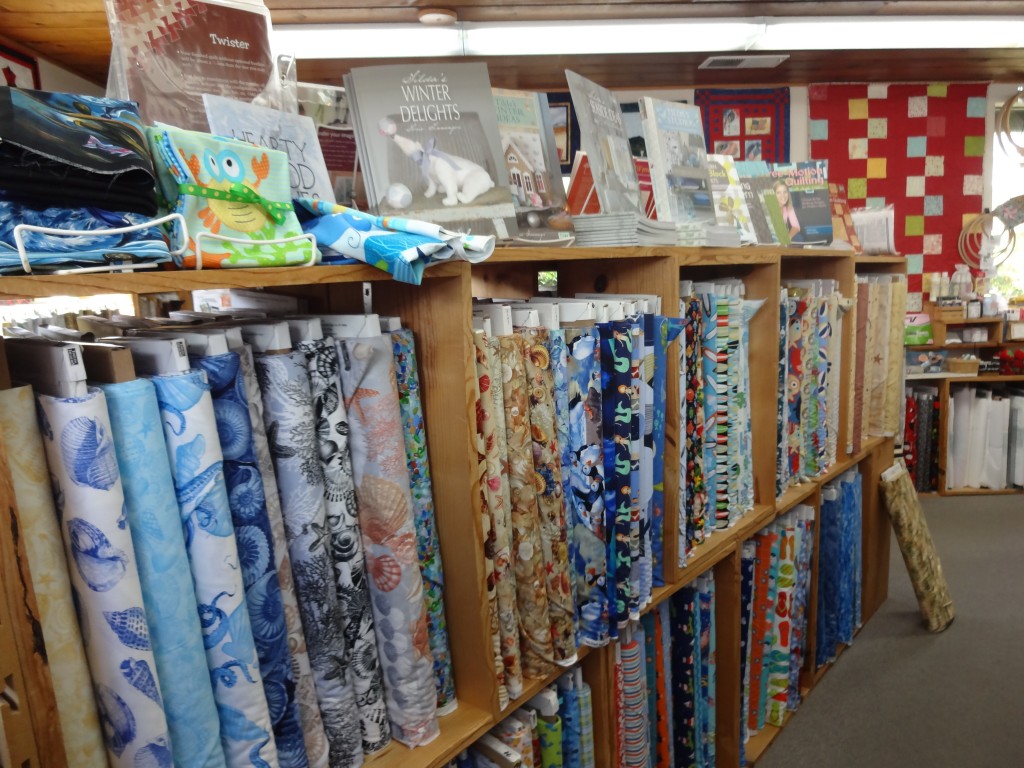 Mark Twain's old adage, "If you don't like the weather wait a minute, it'll change", might have been written about New England but it was certainly true on our drive. Have you been noticing the skies in my photographs?
We walked down a little street from the shop to the beach and the blue sky was back again…However there were clouds at sea level… here seen around the Haystacks, a local landmark.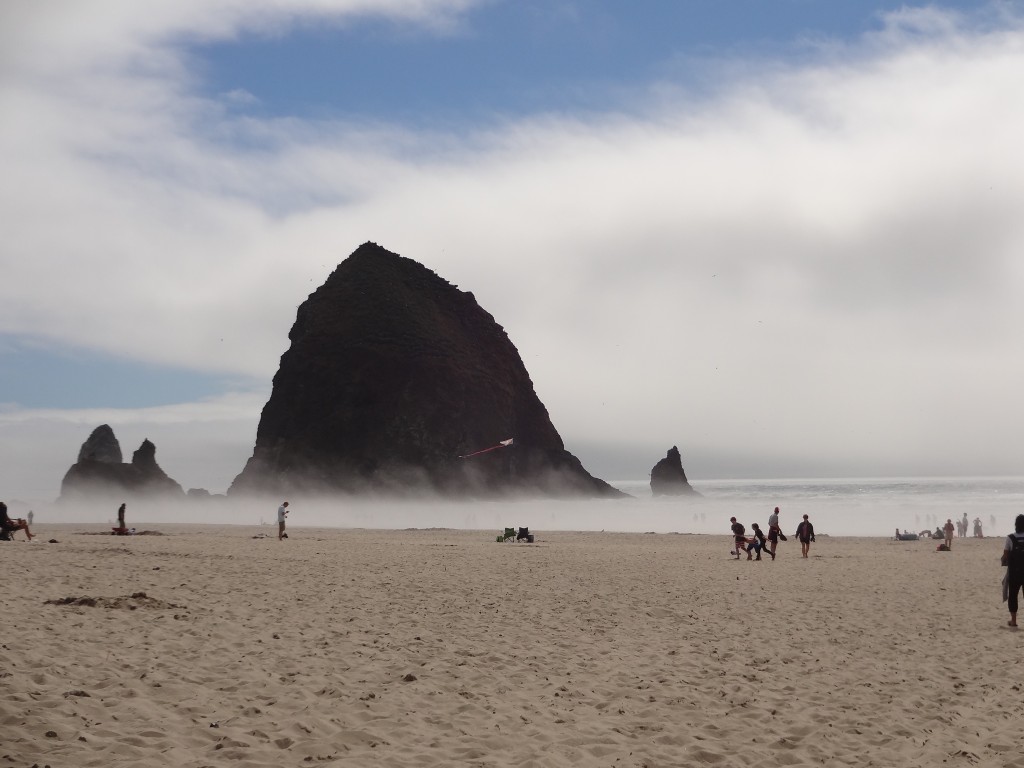 It reminded me of an English summer day, complete with holiday makers bound and determined to enjoy the beach whatever the weather!
We were headed for Astoria so off we set. We arrived in time to visit the two quilt stores in town before they closed for the night. Homespun Quilts on 10th Street, (grey sky again)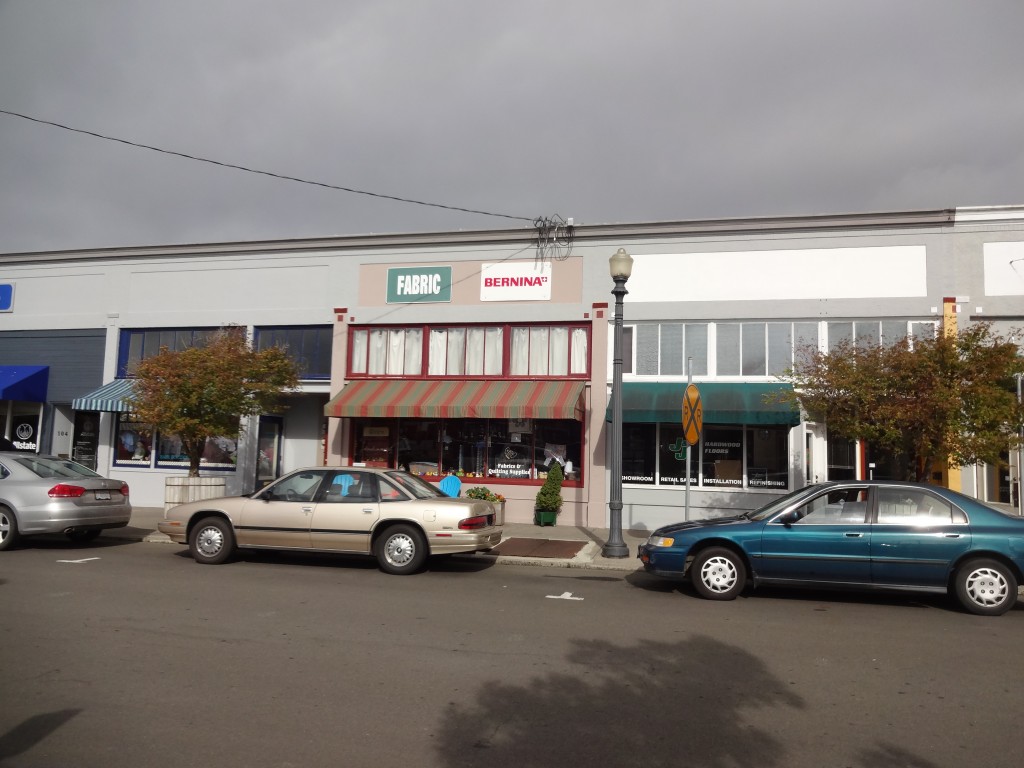 and Custom Threads just around the corner…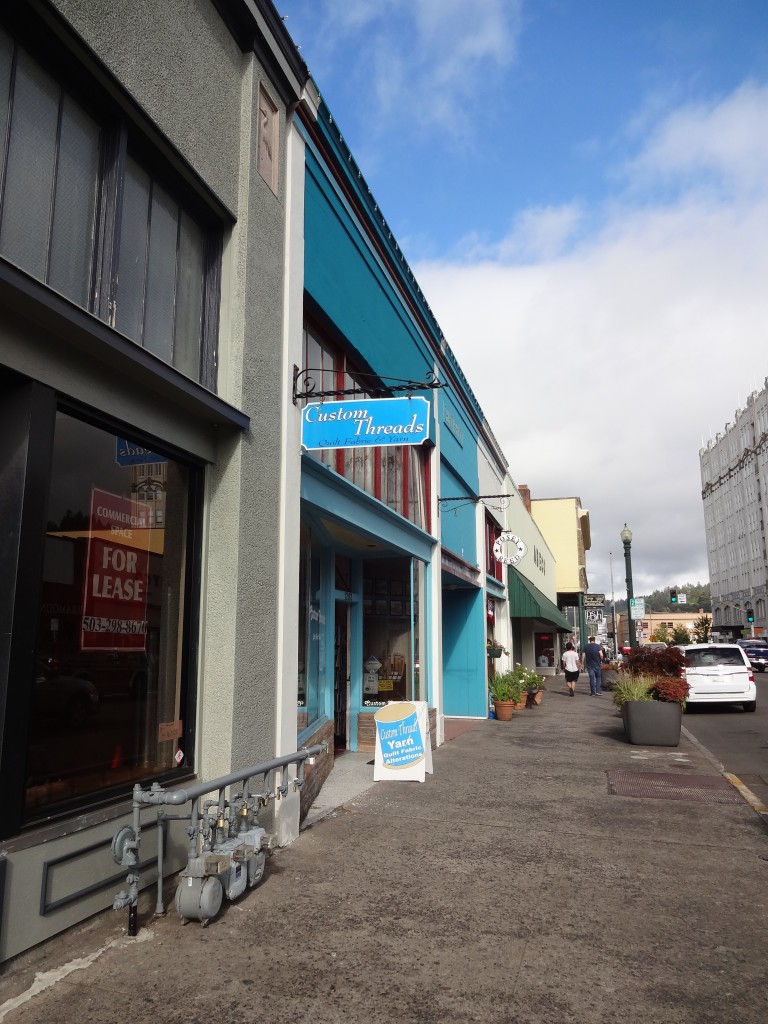 and across the road from an old style J.C. Penny's.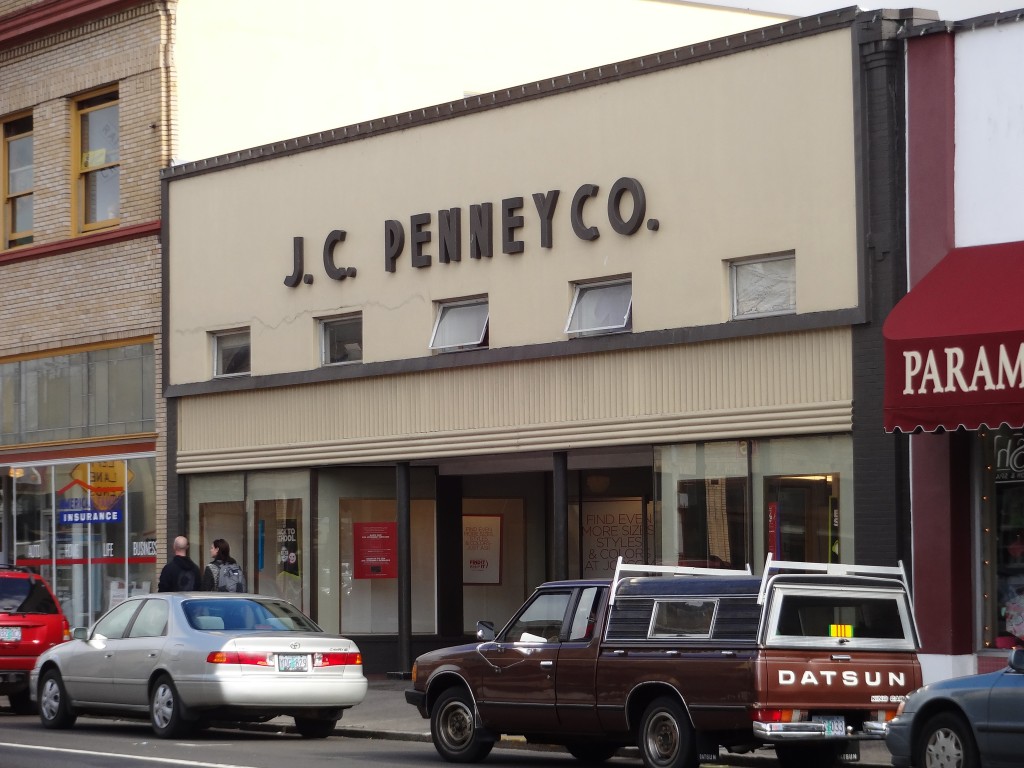 Shopping completed for the day we checked in at the Hampton Inn ready to enjoy the views across the Columbia River from our room. I finally checked my cell phone and received some good news… dinner was at the Rogue Ales Public House in the old Bumble Bee Tuna Cannery at the end of the pier!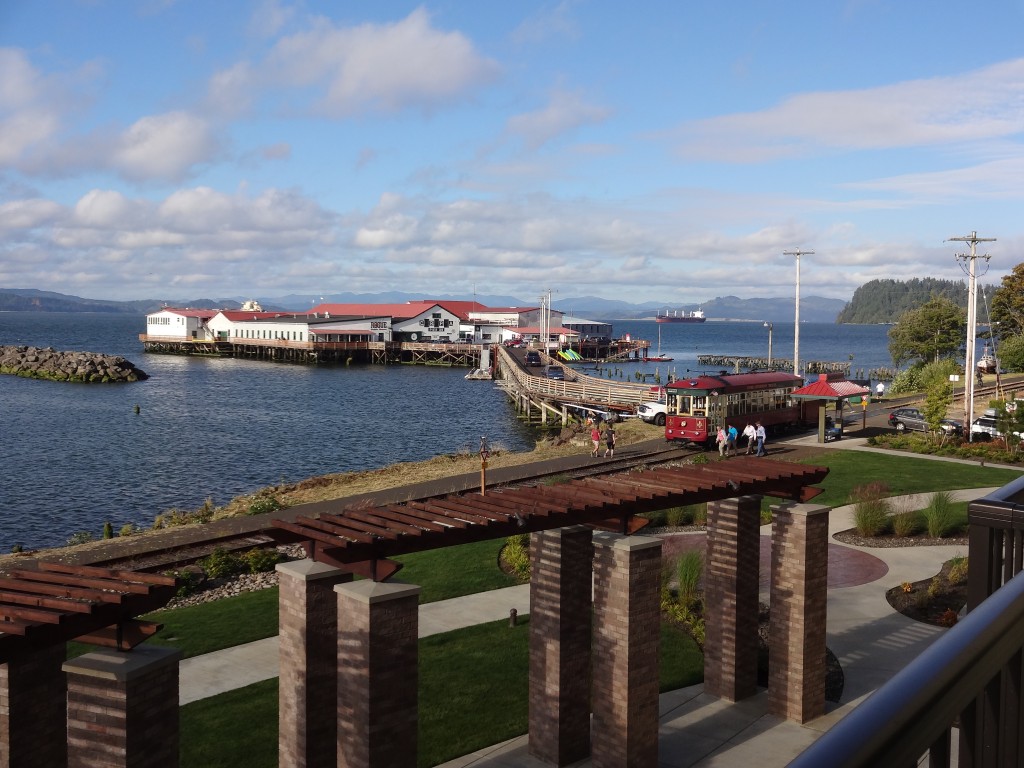 We returned to our room as the sun set over the river.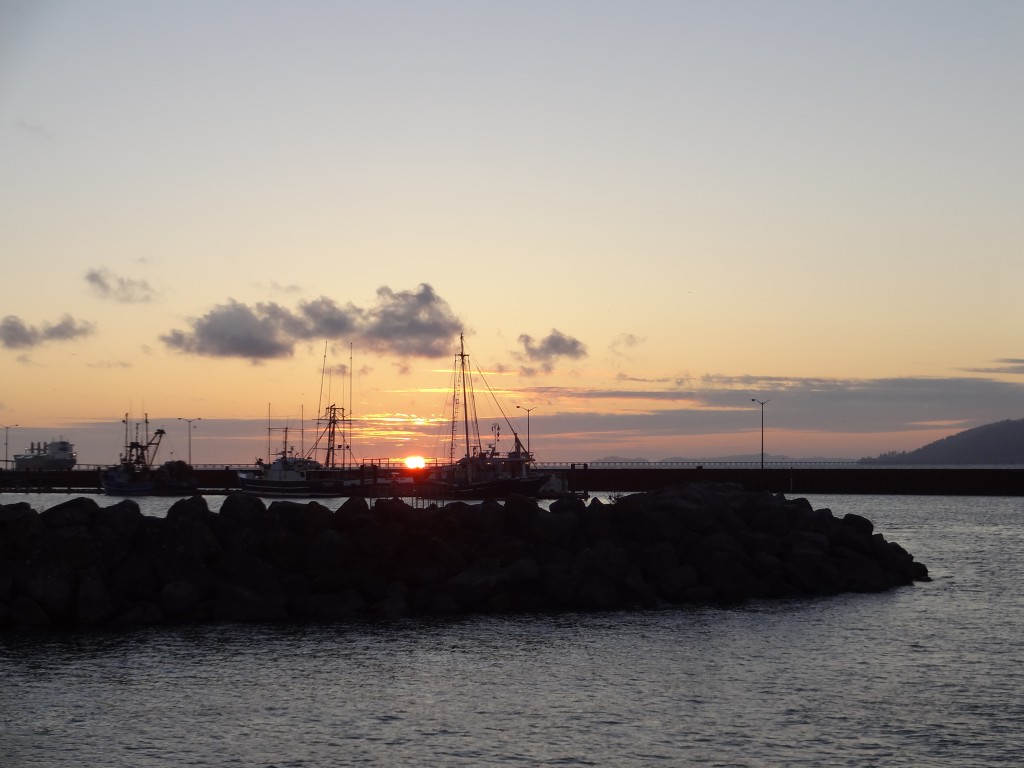 Still more adventures to come!!