What can I say?
I've been away with not a lot of internet and even less time… but I'll write about that another day.
It's time to return to Road to California and my adventures there.
Friday was busy! Class started on time at 8 AM. I still can't believe that I was ready to leave the hotel room at 7.20 each morning. Being able to walk to the convention center without a coat on certainly helped.
Blue tape works for hanging up your quilts, but it's not exactly beautiful. It didn't seem to stop people stitching. The full class enrolled for Walking Foot Quilting – Beyond the Ditch worked hard.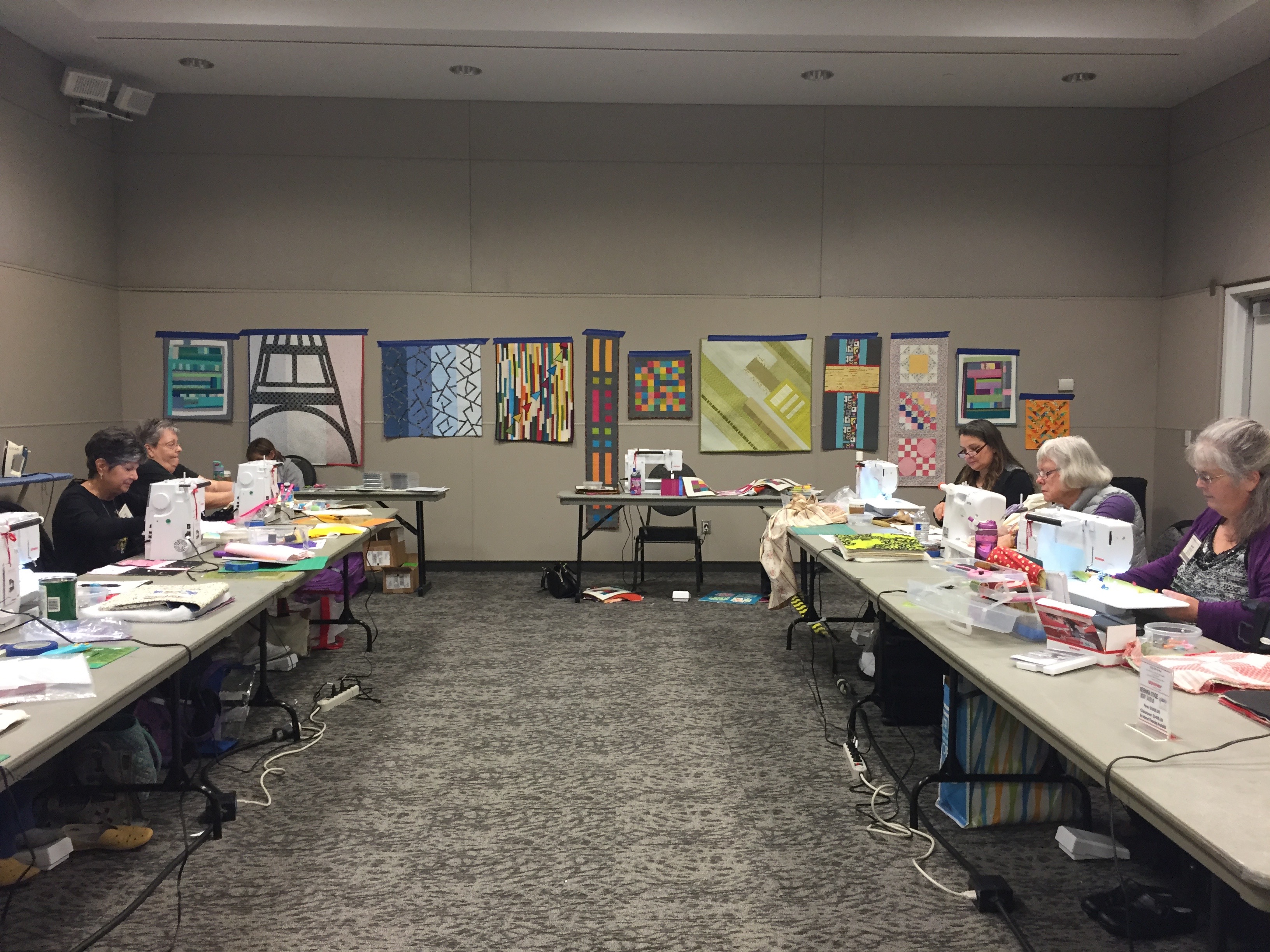 I'd like to think this beautiful spiral was a result of my instruction but I'm thinking that this wasn't its maker's first try.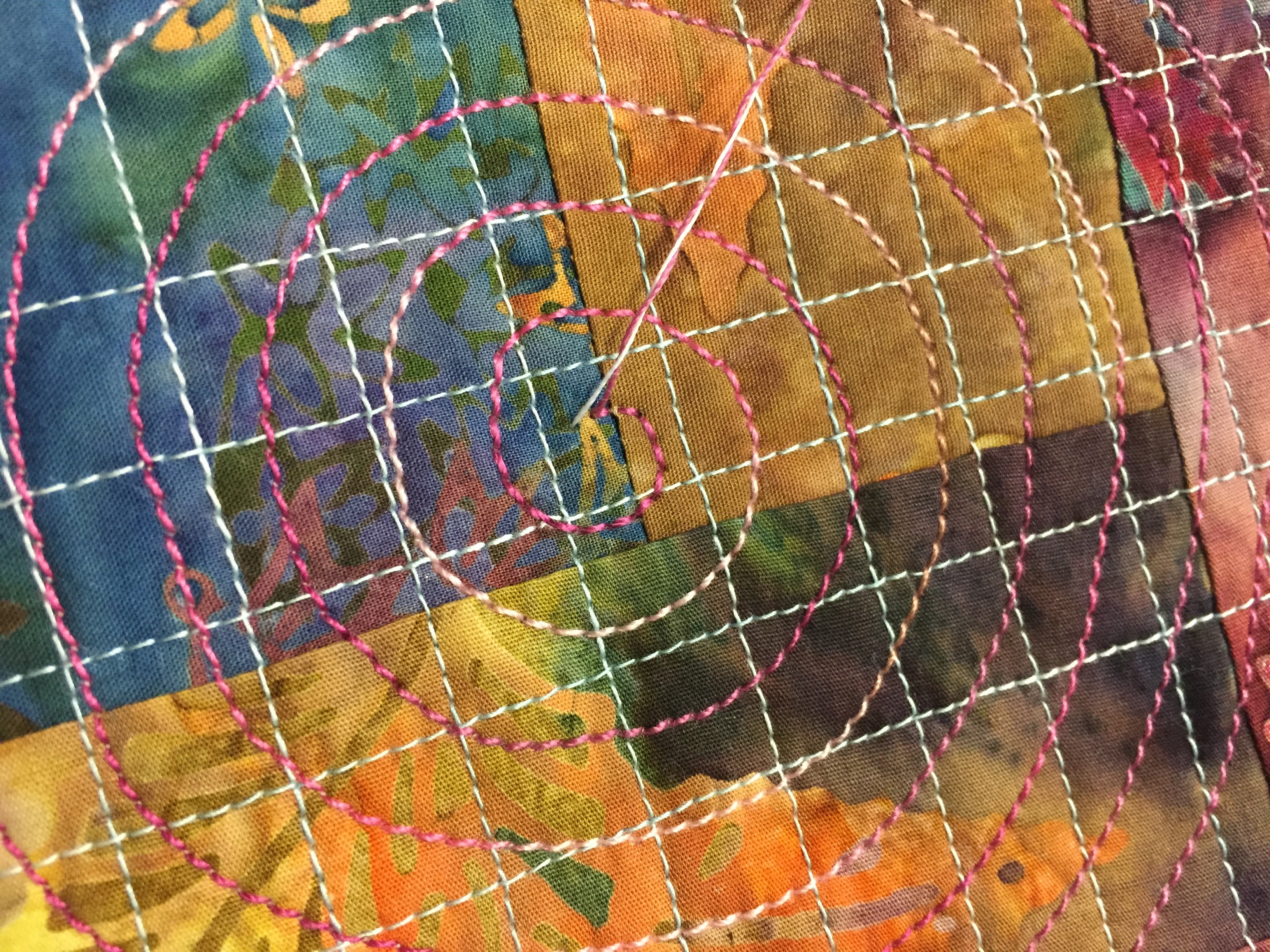 These three ladies had come to check out the class earlier in the week. They had lovely matching t-shirts. We had fun together!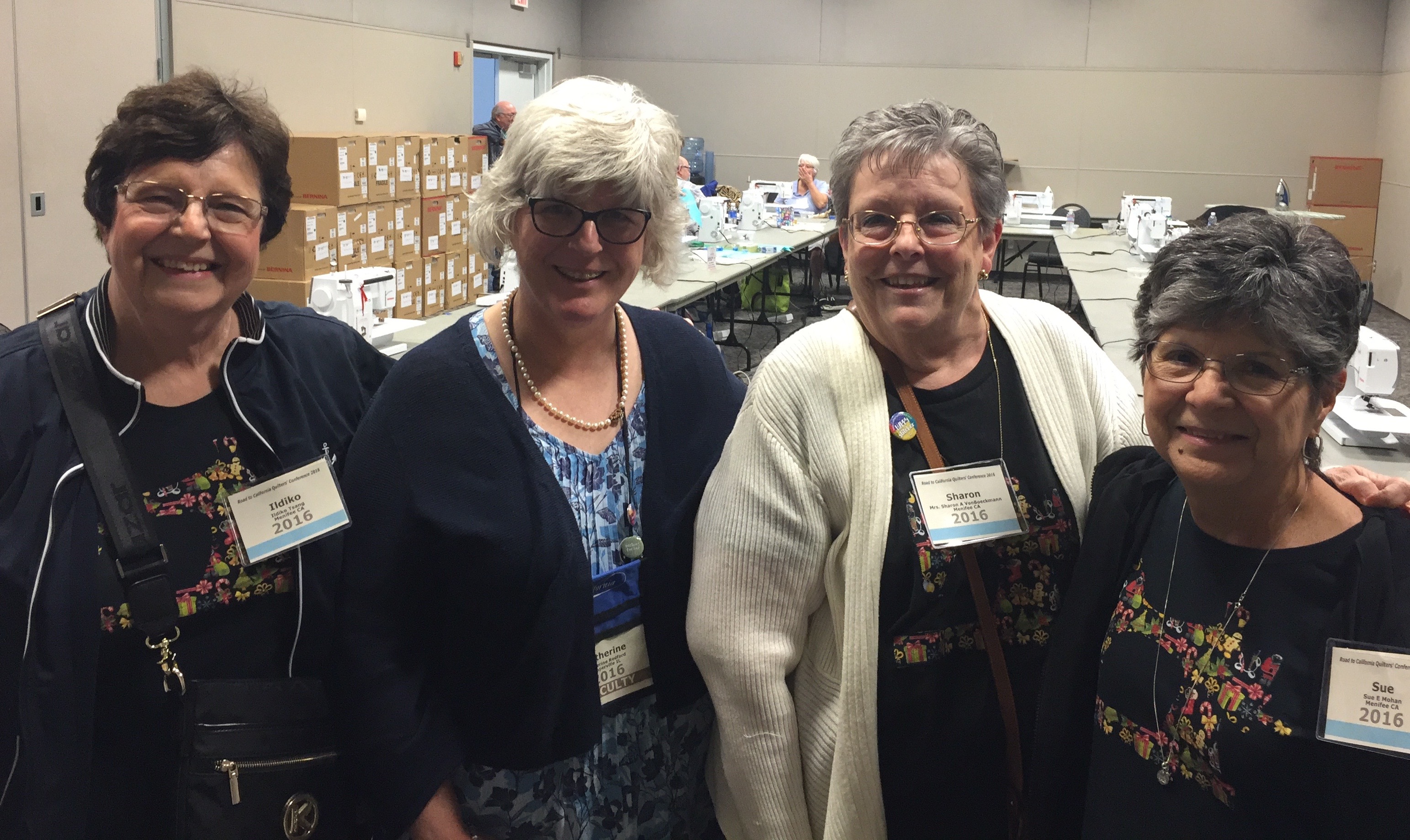 Class over, there was just time to go back to the hotel for a quick snack and to repack my bags before it was time to head out again for the Roundabout, "a fun little evening event", where 250 guests were expected.
I set up my table for my Super Spiral demo featuring square and round spirals using the walking foot.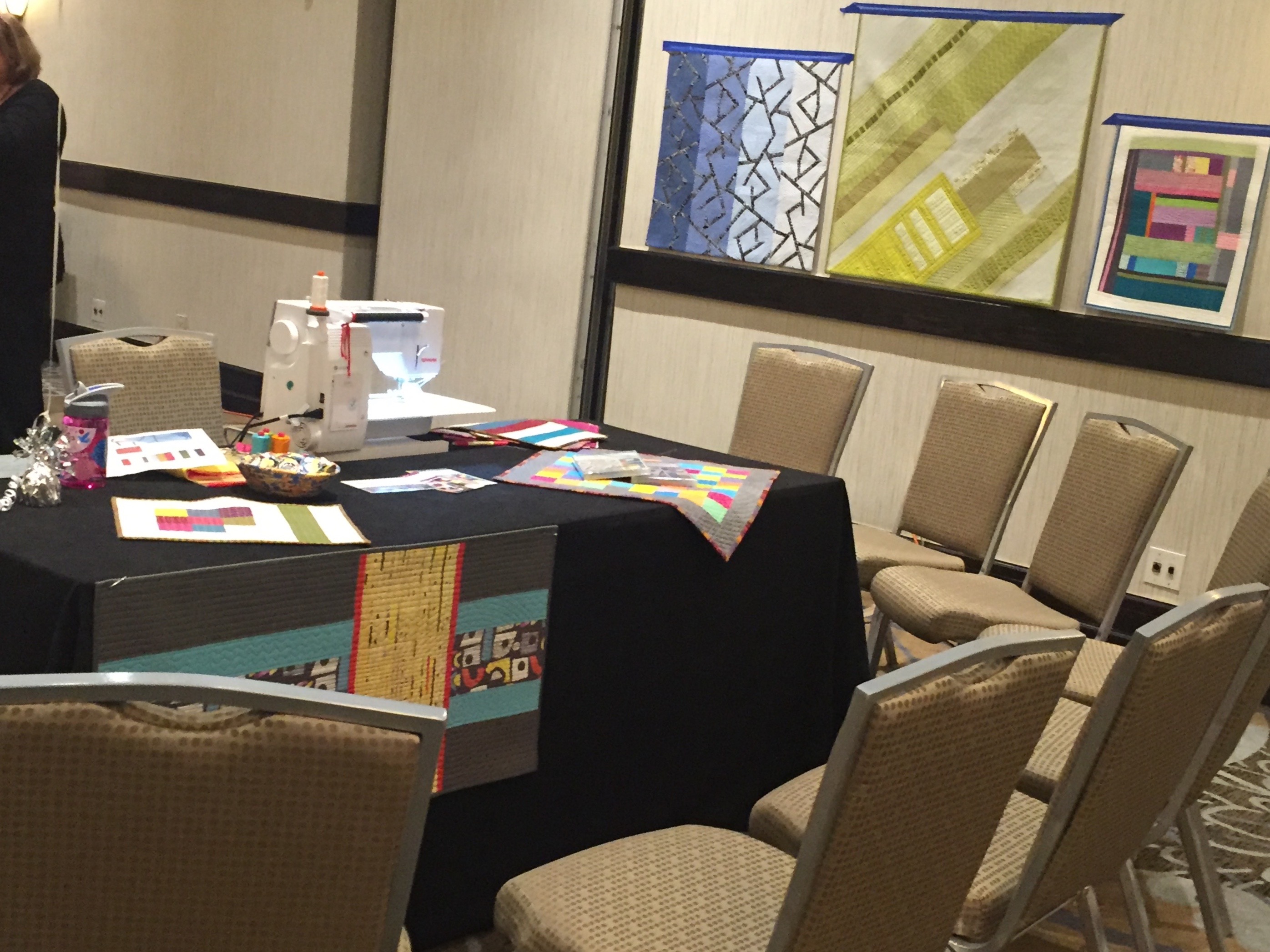 And then everyone came in…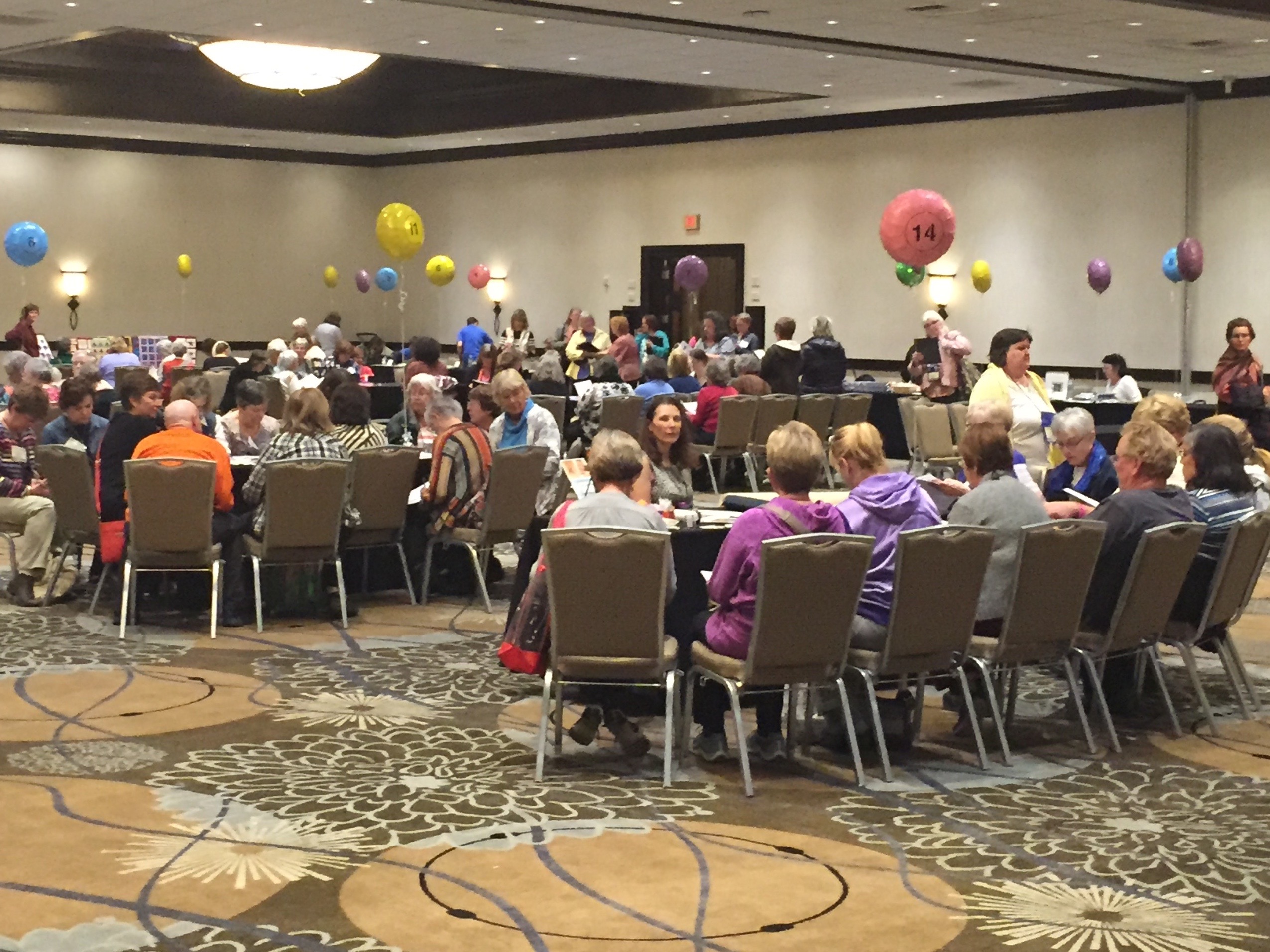 Ten, ten minute demos later, with hardly a break between each, I was a little croaky but it was so much fun! Welcome new group, intro, demo, finish off, welcome new group, intro, demo, finish off…. We were very weary walking back to our hotel.
Morning came around again very quickly.
Saturday was time for Steps to Successful Free Motion Quilting. Another full class! Our BERNINA helper Tamara demonstrated how to set up the machines.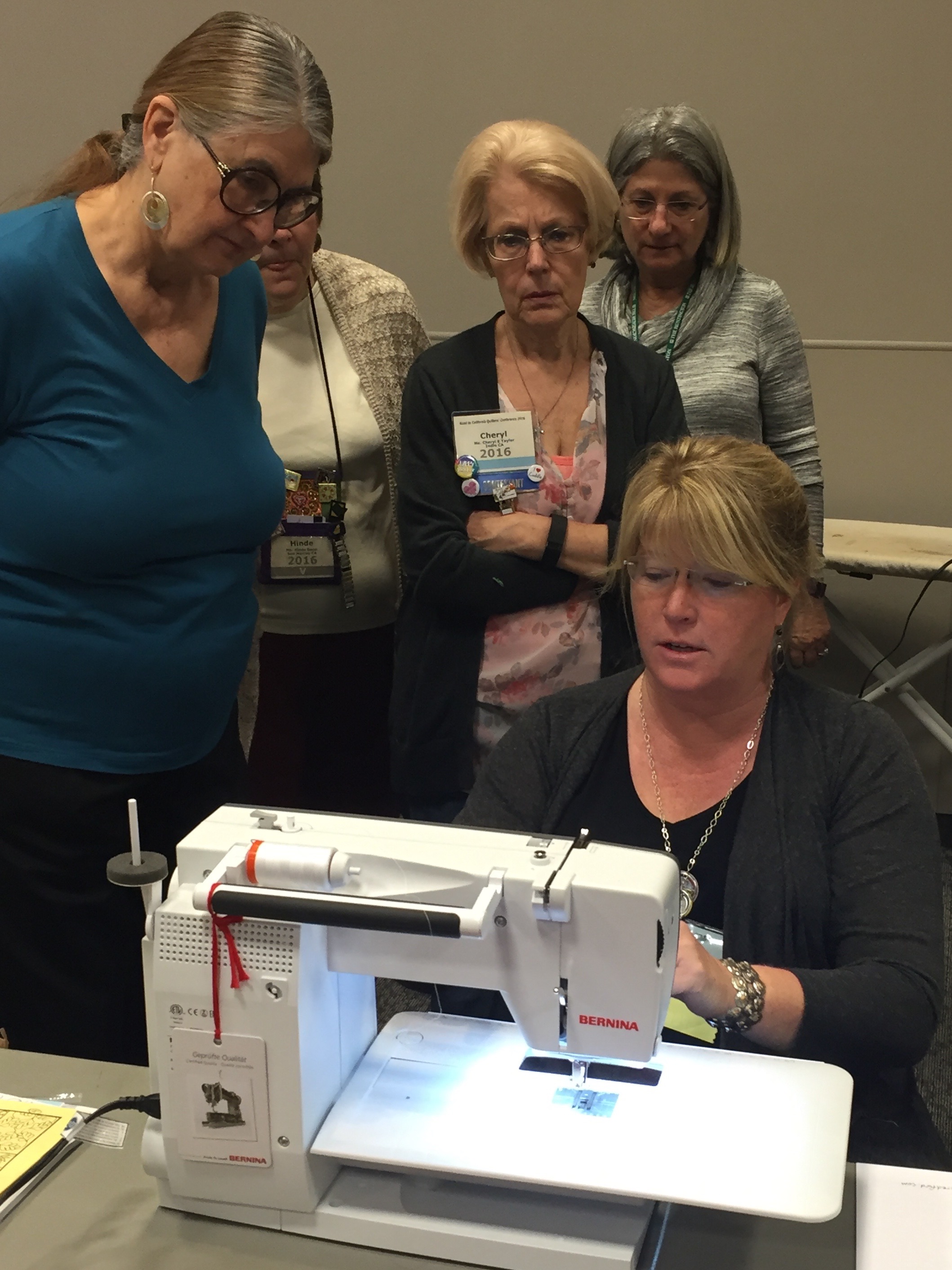 No pictures of quilting but we did have smiling students.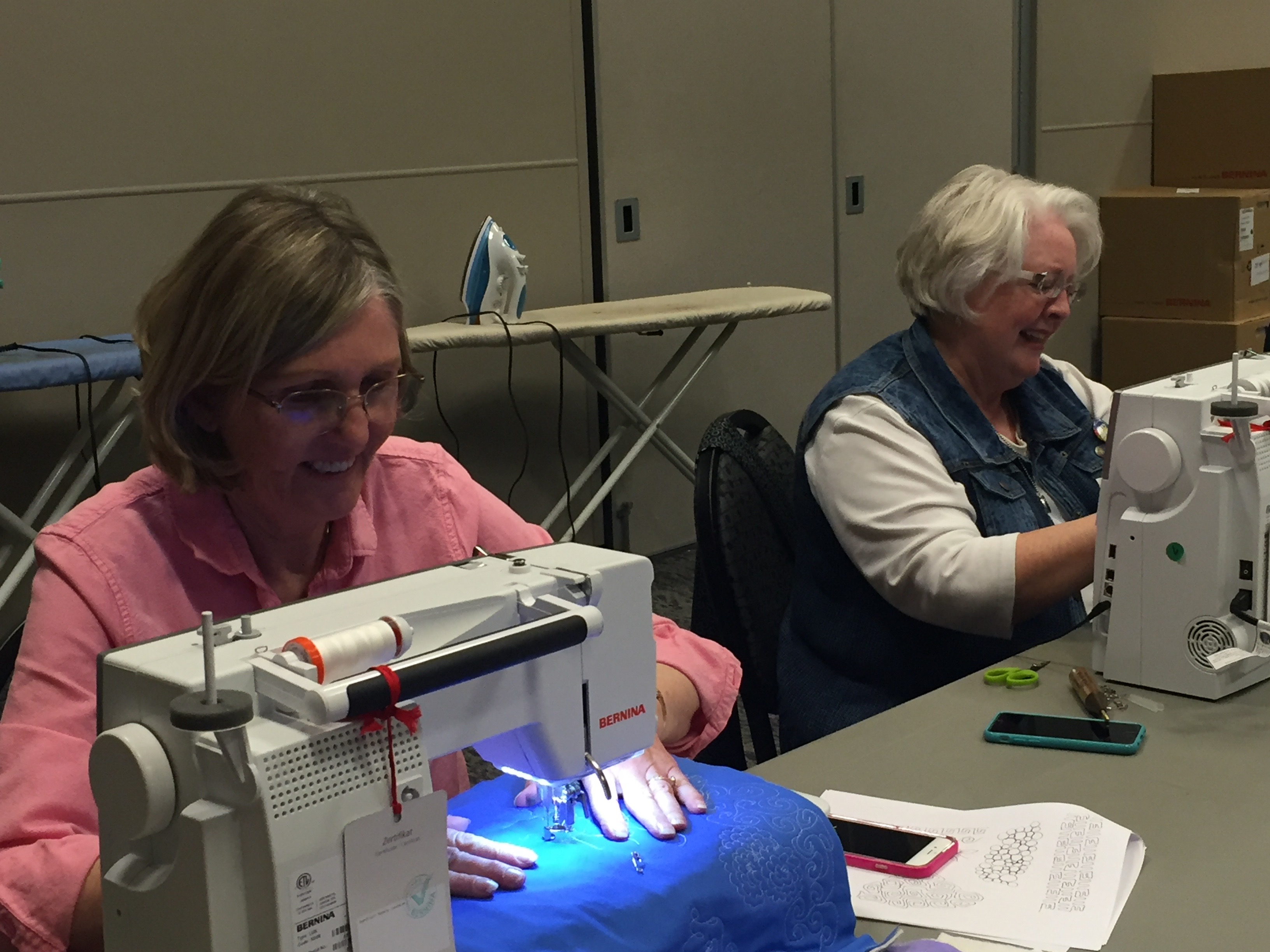 Mother and daughter happy at the end of class!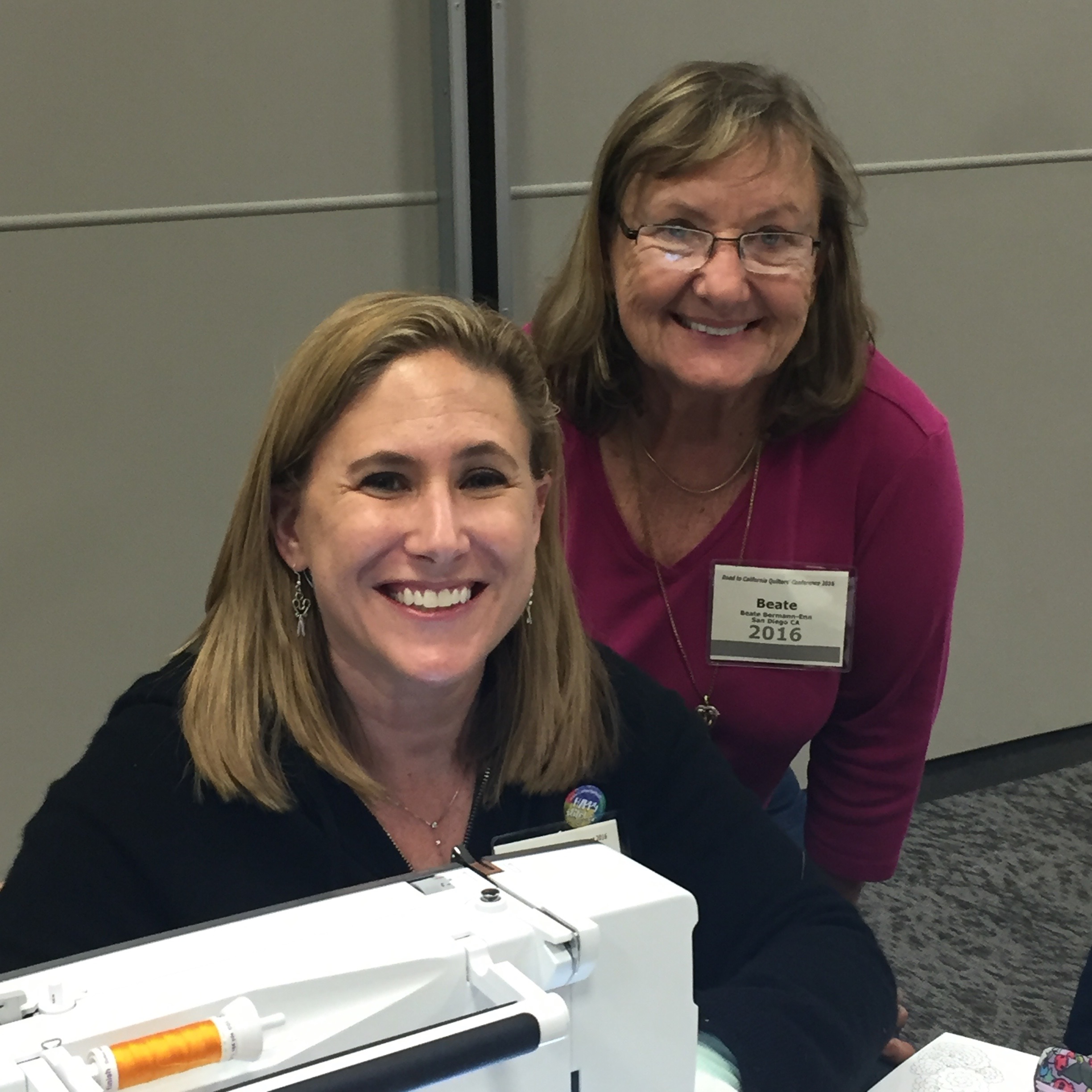 The proof of the pudding will be finished quilts?
Just one more day to go…
The Wrapped in Scraps Table Runner takes two skeins of clothesline and lots of 1″ fabric strips…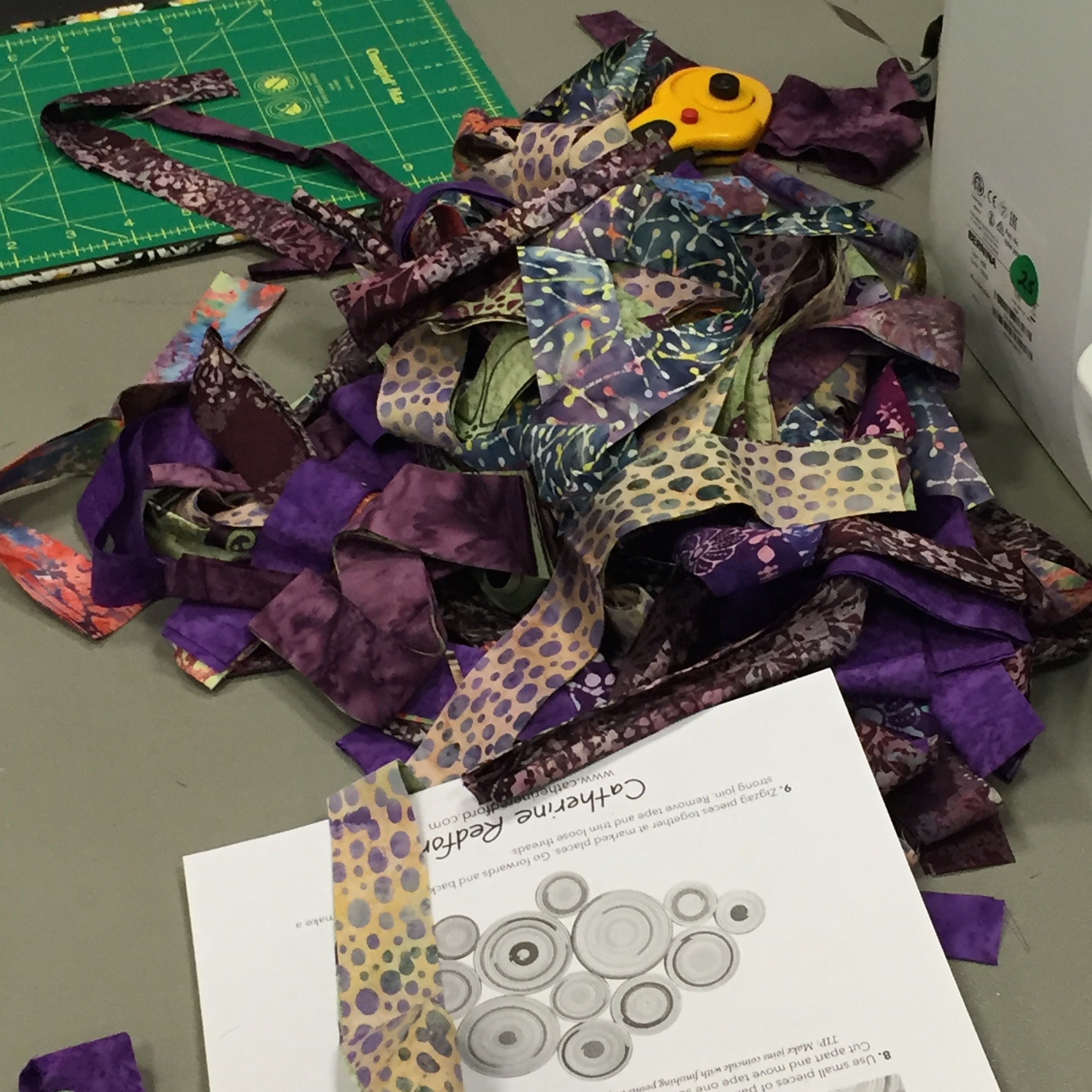 Yes, I said table runner but some people made a bowl… Here's Julie at her sewing machine. You can read what she thought of the class on her blog, Key Elements.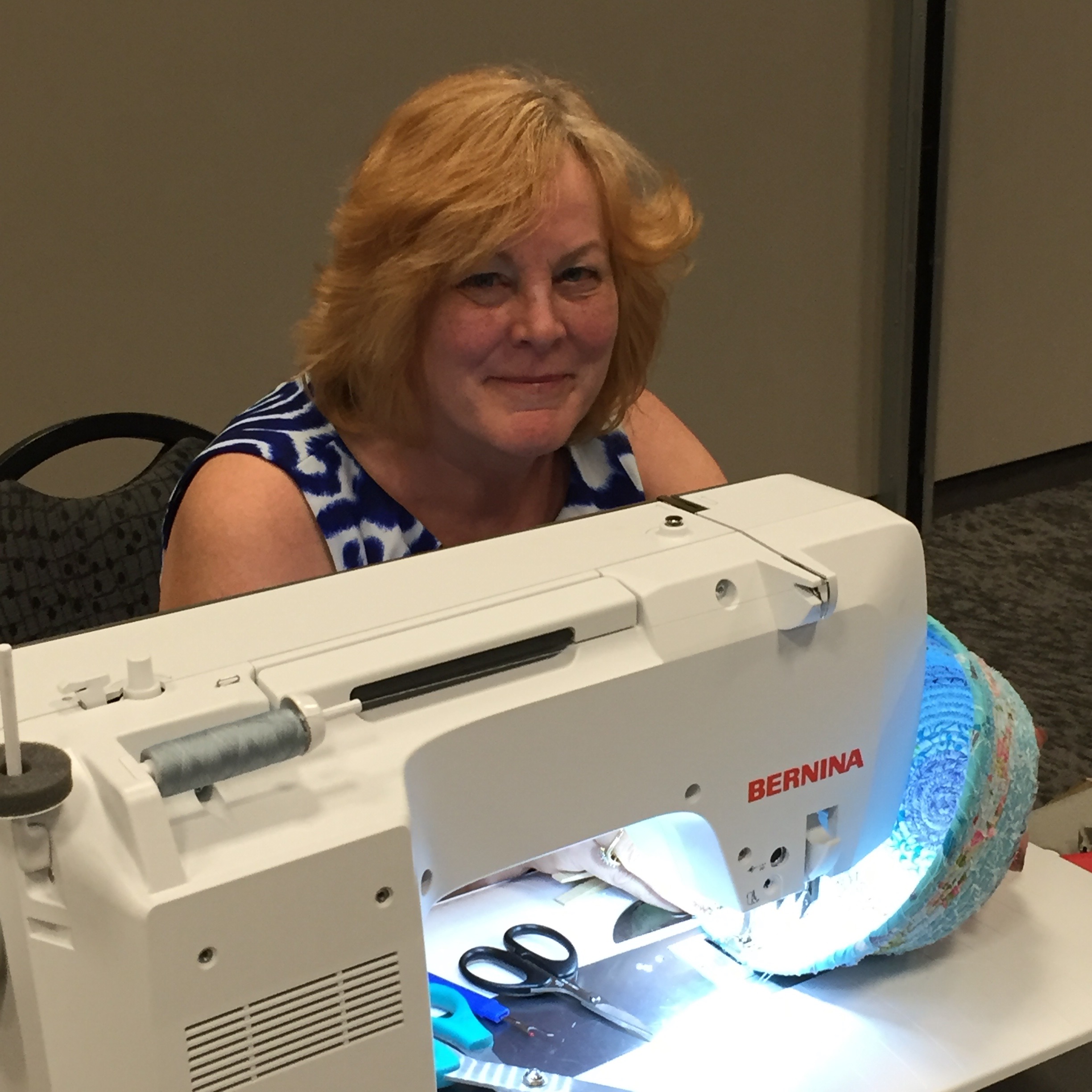 Sheila sewed along too!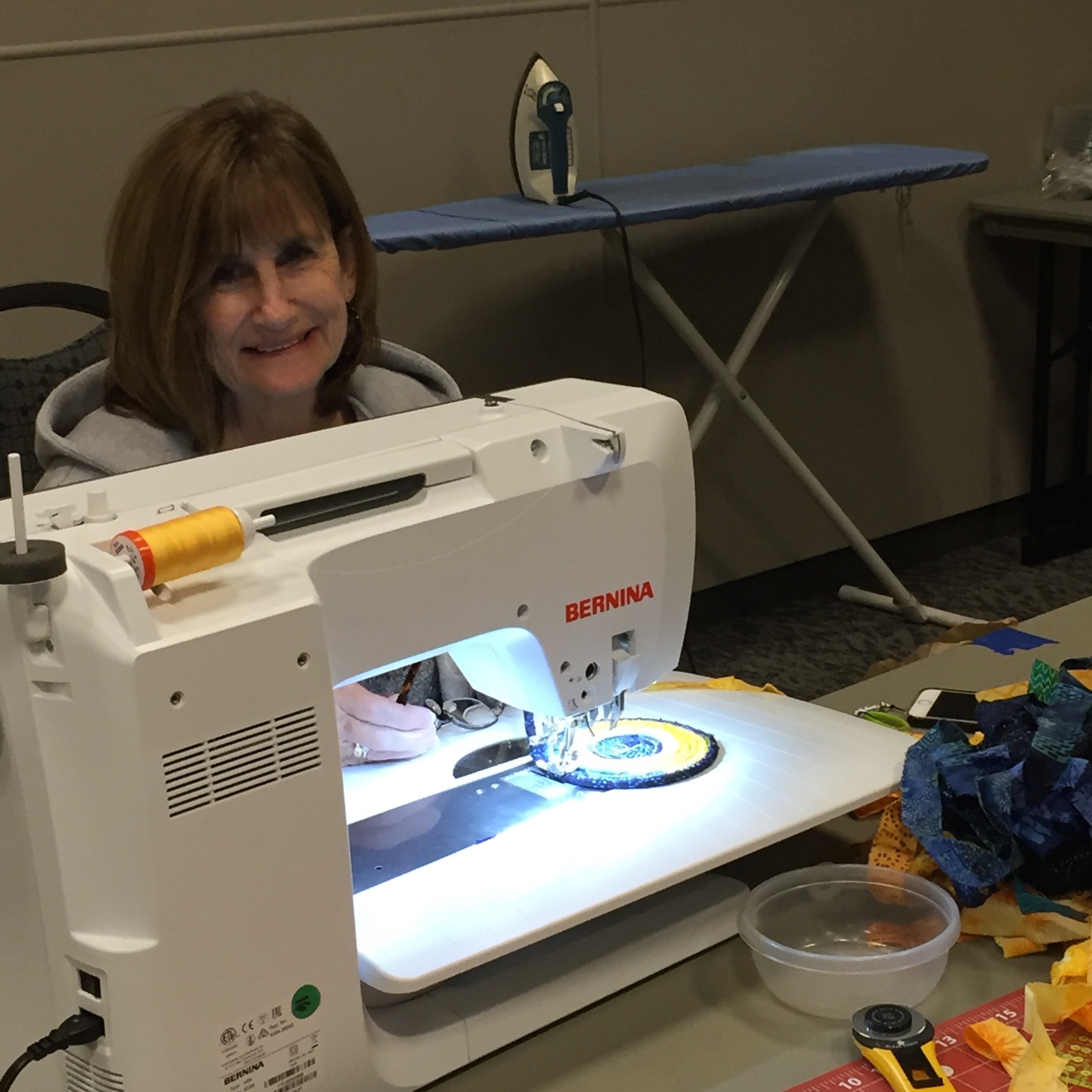 It was a small class, the only one that hadn't sold out, and a few people that had enrolled were no shows but we were certainly a happy bunch. Even Tamara joined in!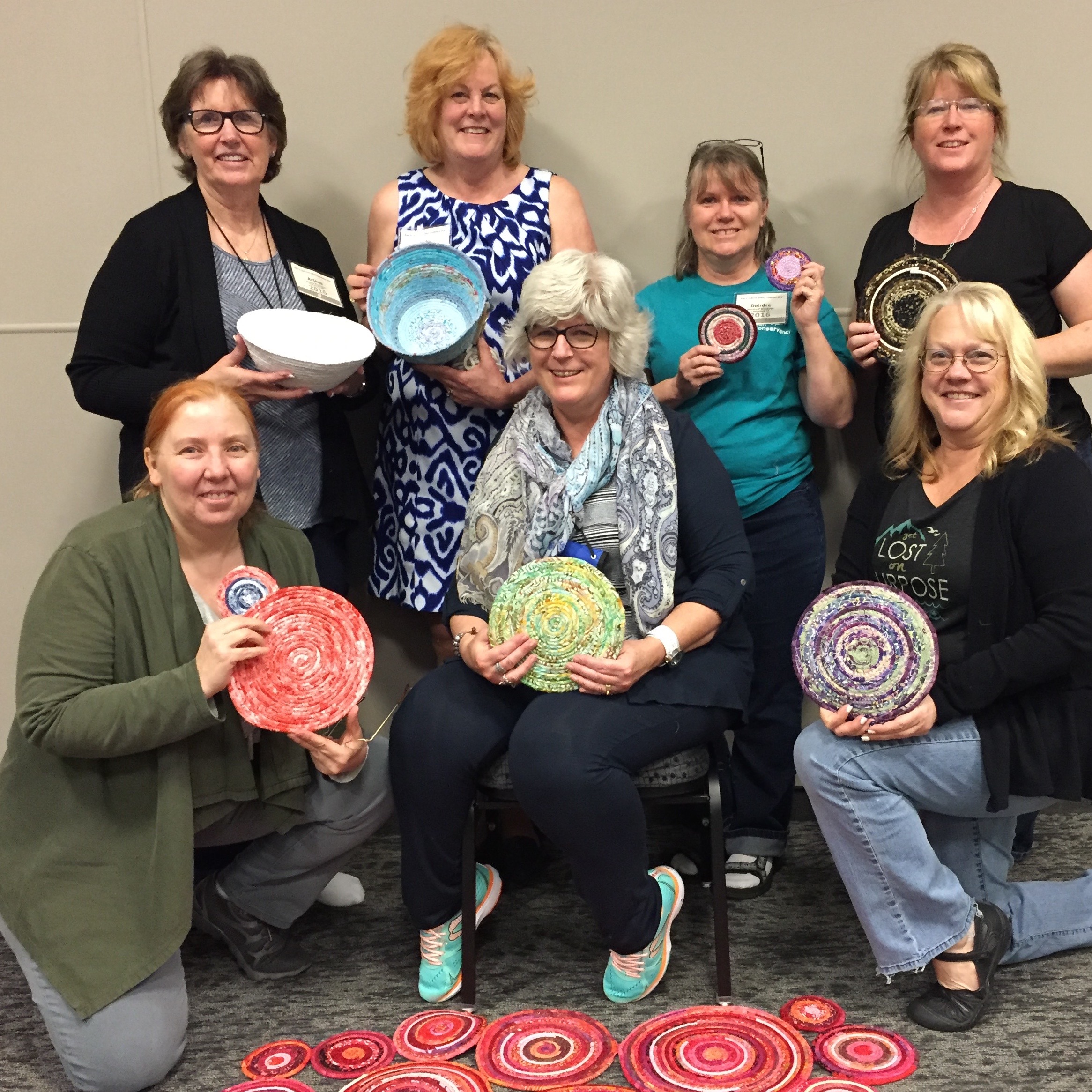 And just like that we were done! Five days of classes taught. All that preparation, all those students…
Time for a last picture with Tamara and our wonderful sewing machines.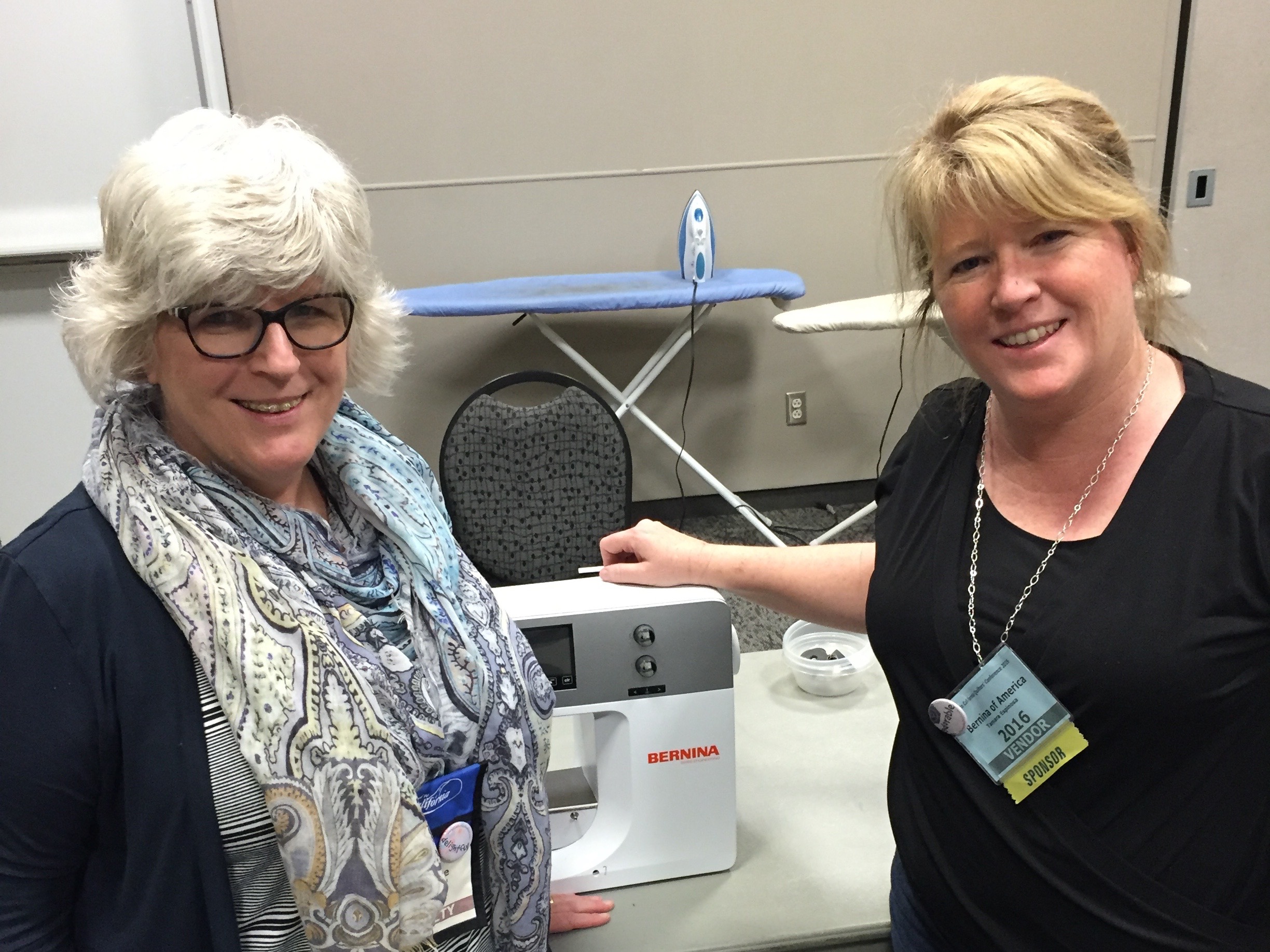 Thank you Road to California!