Thursday's class was Happy Scrappy Improv Quilts. Students are required to bring a bag of their favorite scraps and their happy thoughts!
With a full class enrolled, we soon had the design walls up, the introductions over and the sewing machines humming.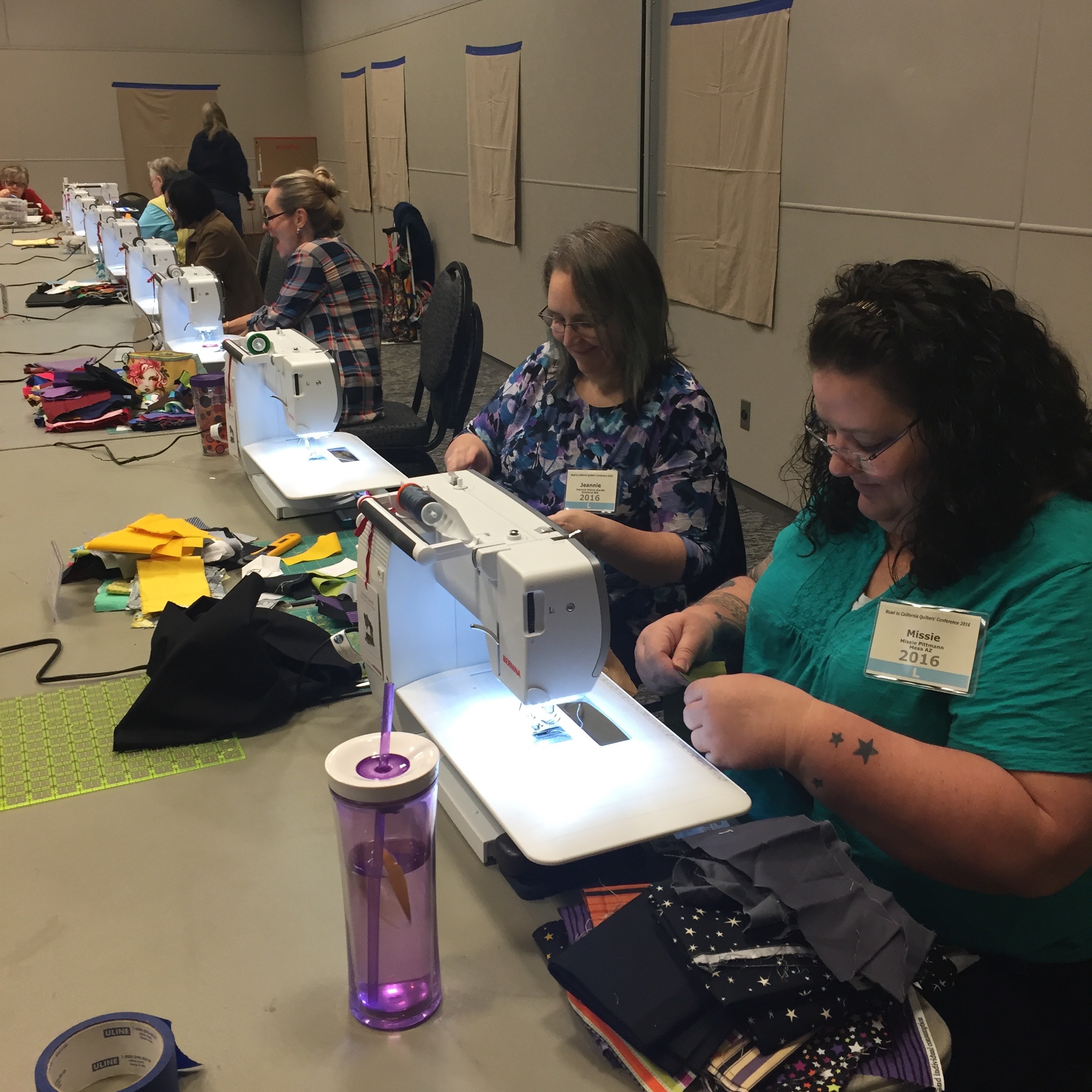 Smiling while sewing was not optional…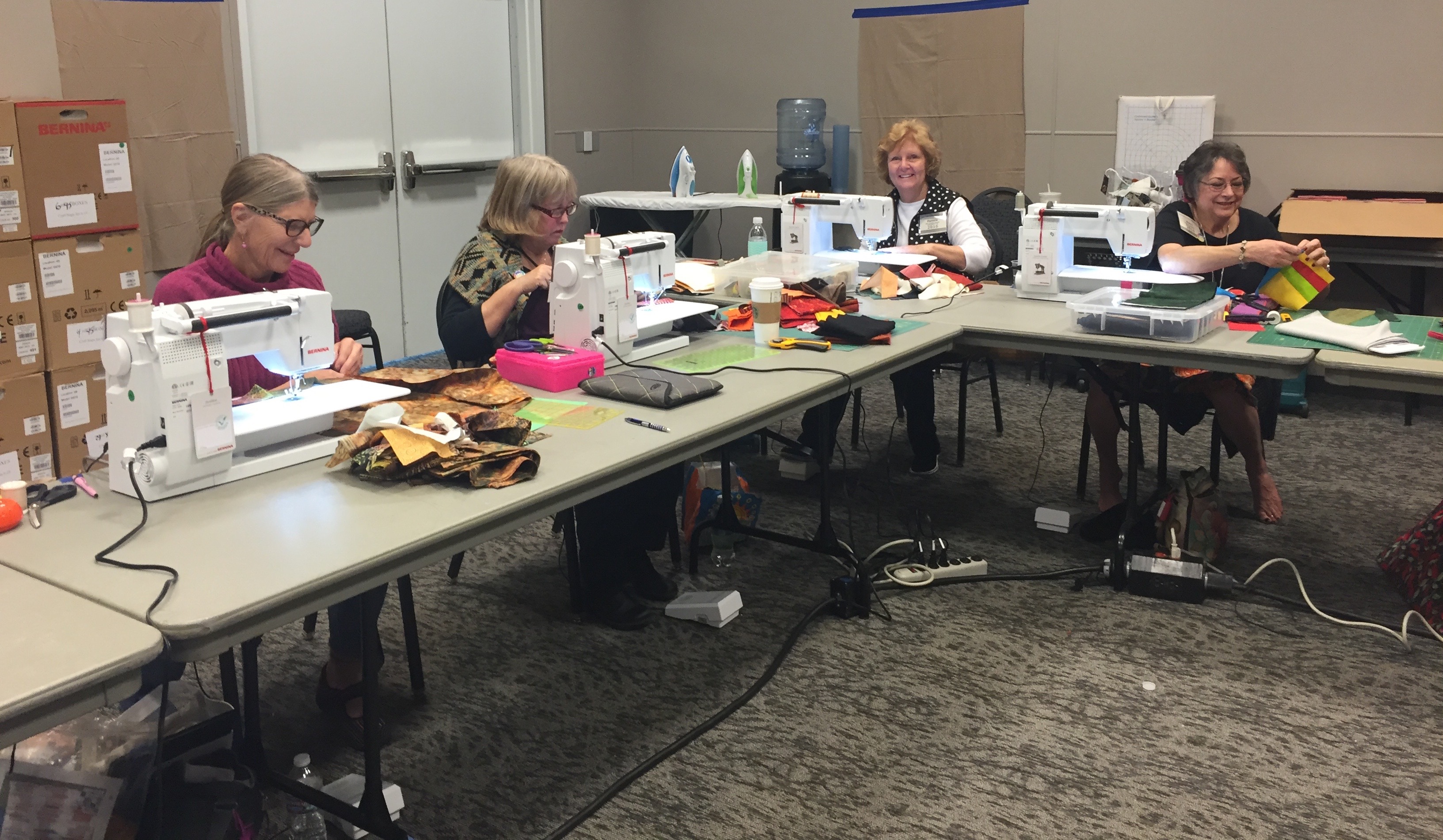 Units quickly started appearing…
We took a gallery walk to admire each other's work before breaking for lunch.
Everyone was at a different stage in construction.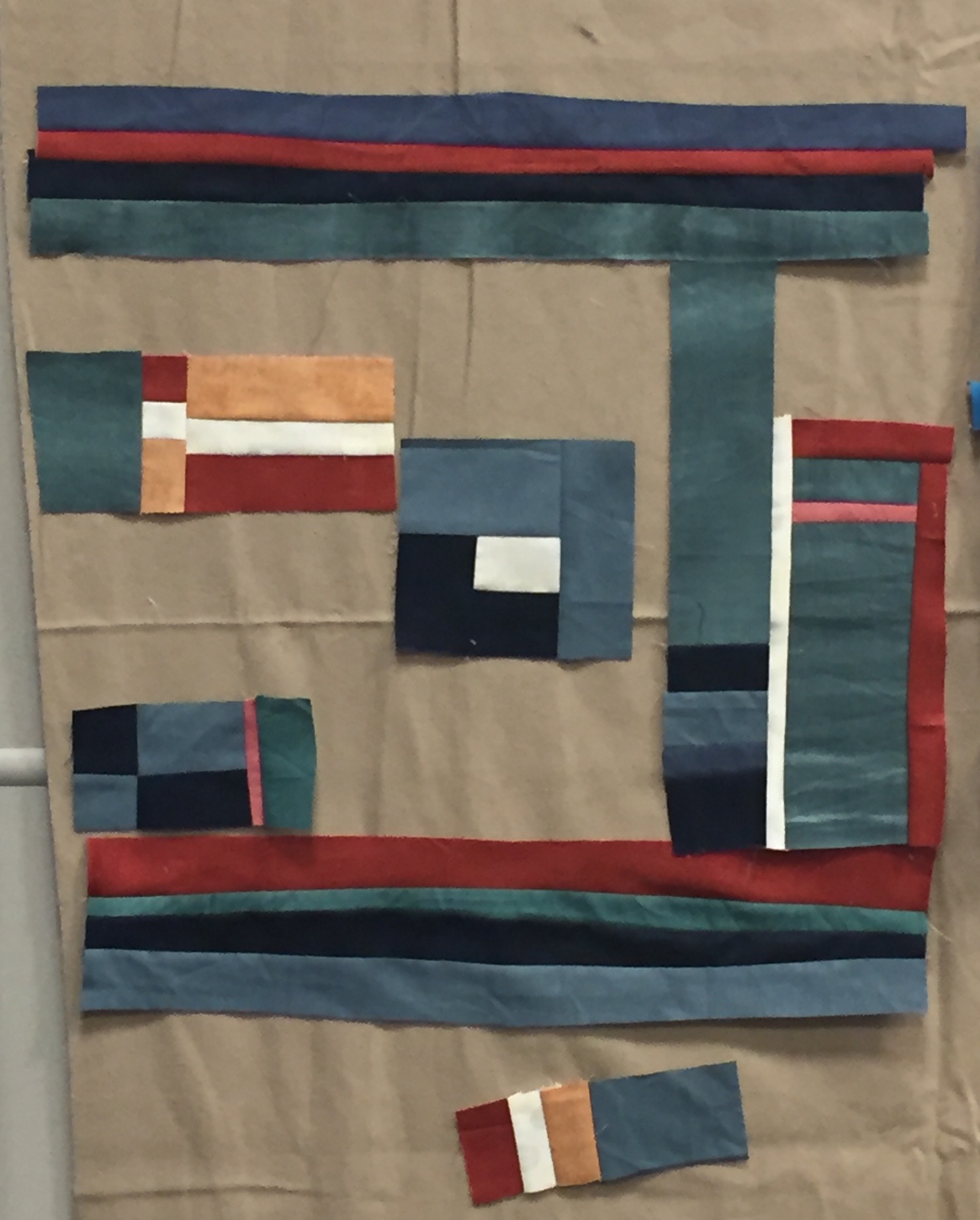 This one looked nearly done?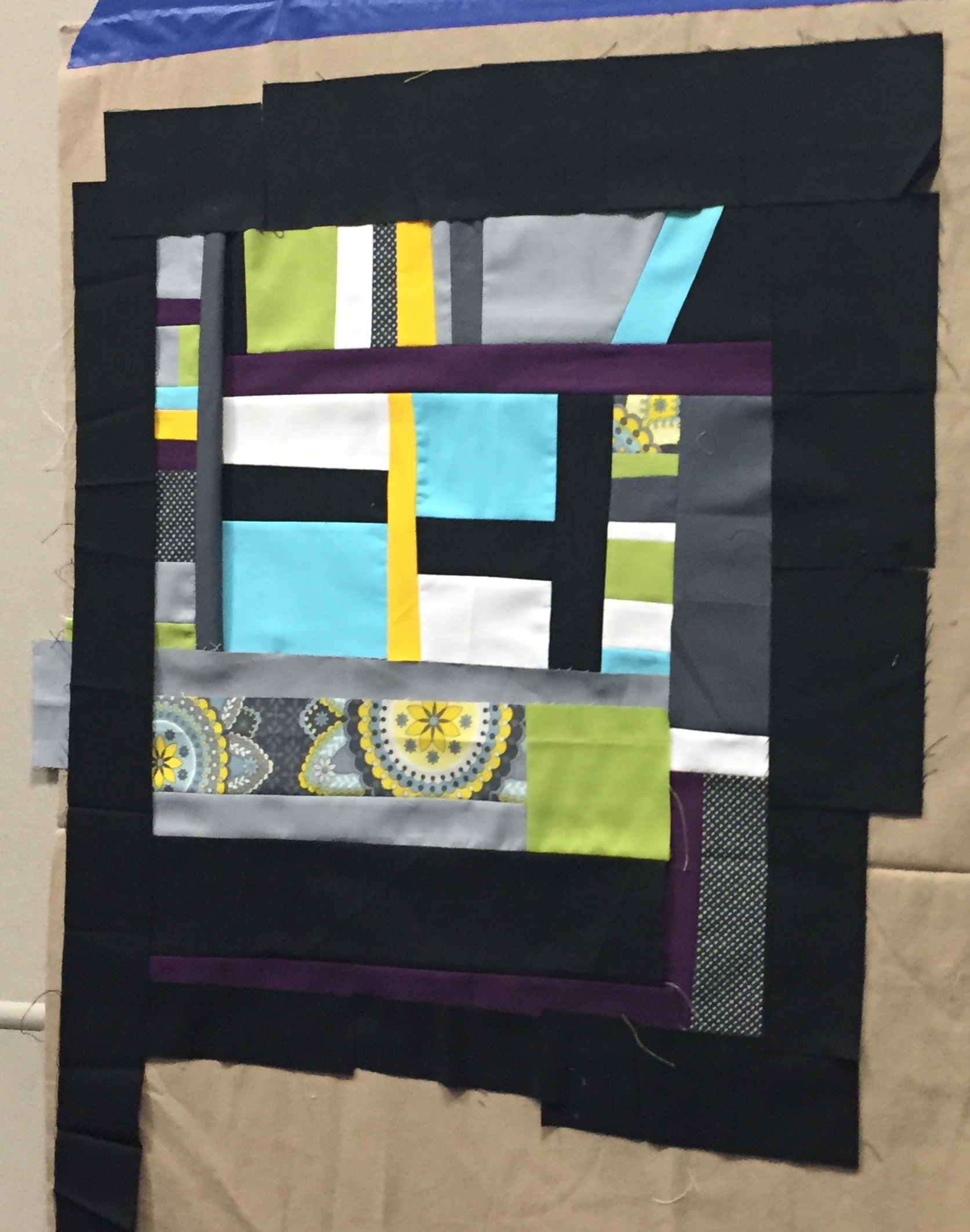 Look closely to see the narrow strips.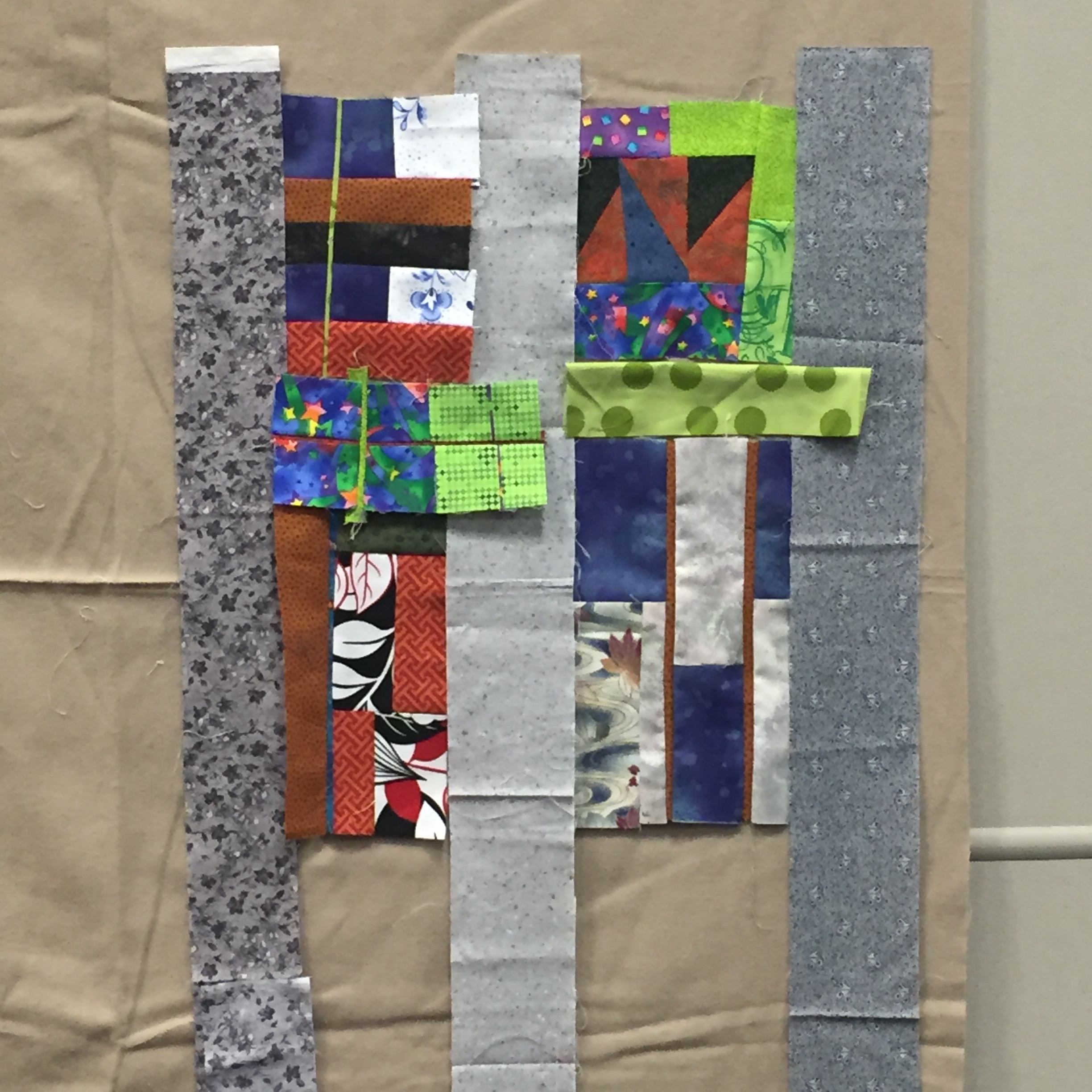 Lunch was well earned and we took the whole two hours so we could return refreshed and ready to look at the morning's work through fresh eyes.
Jeannie tried out some different width strips before sewing her units together.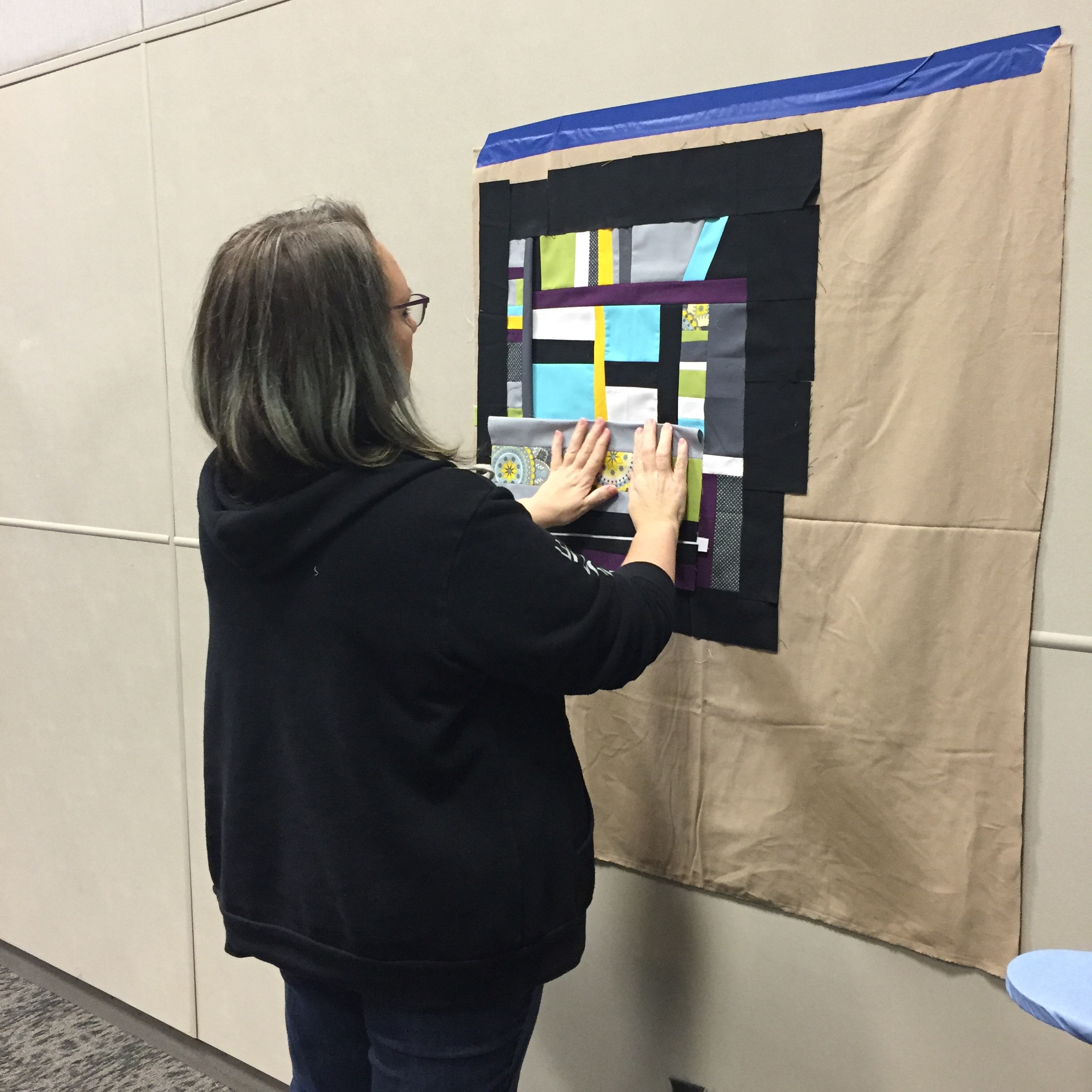 More sewing time…
By the end of the class virtually everyone had a finished top.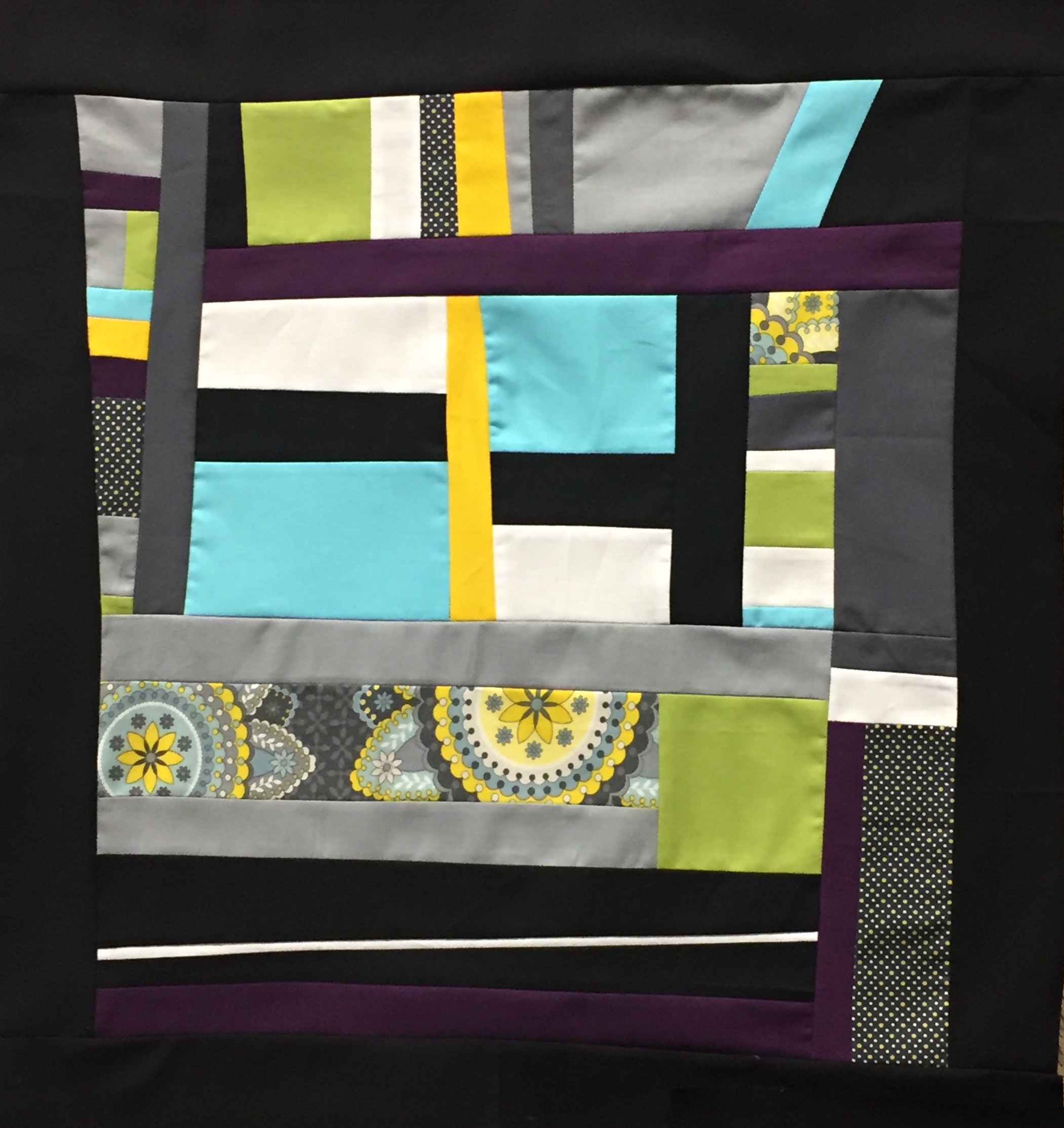 or just a few seams to sew.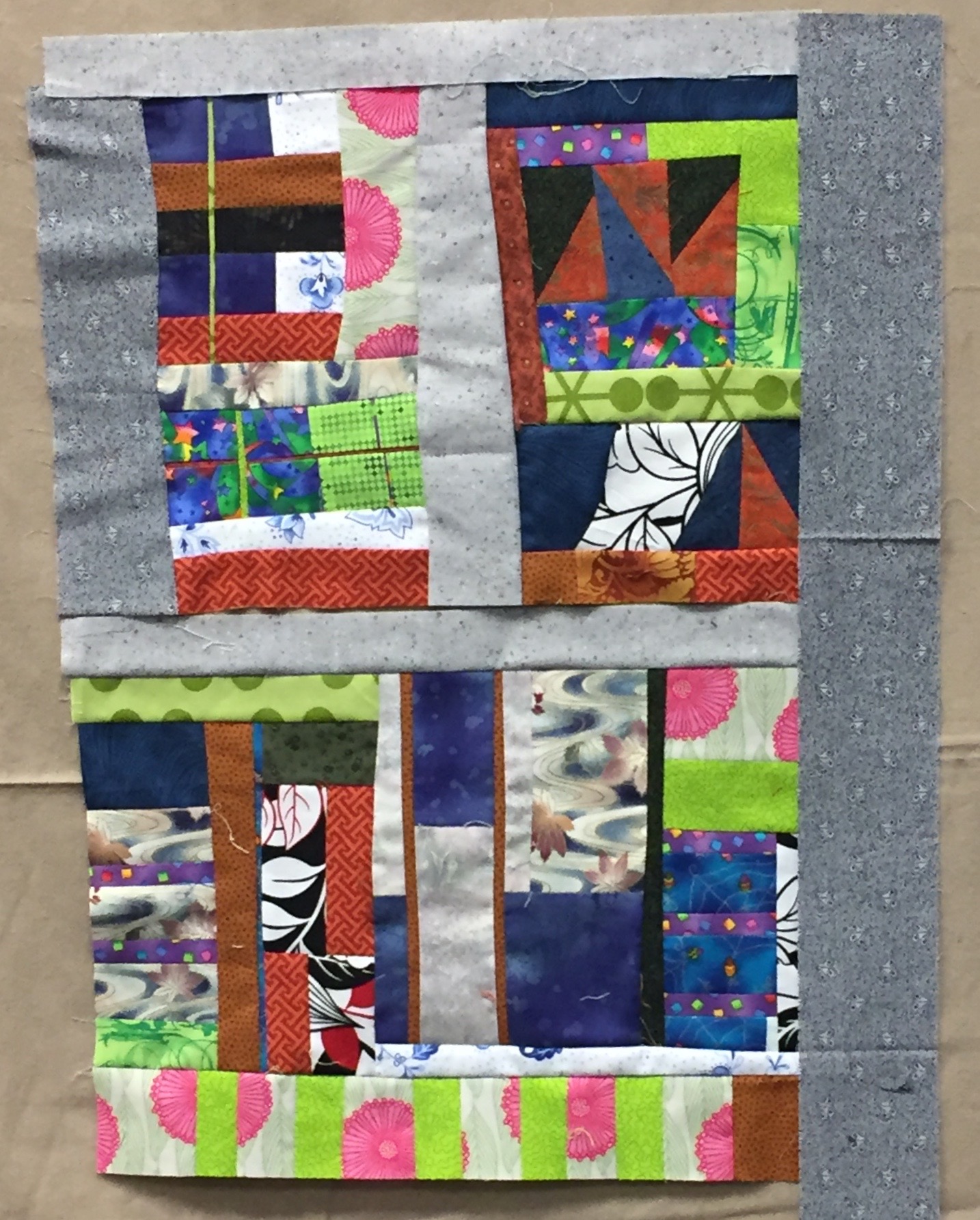 Cute puppies!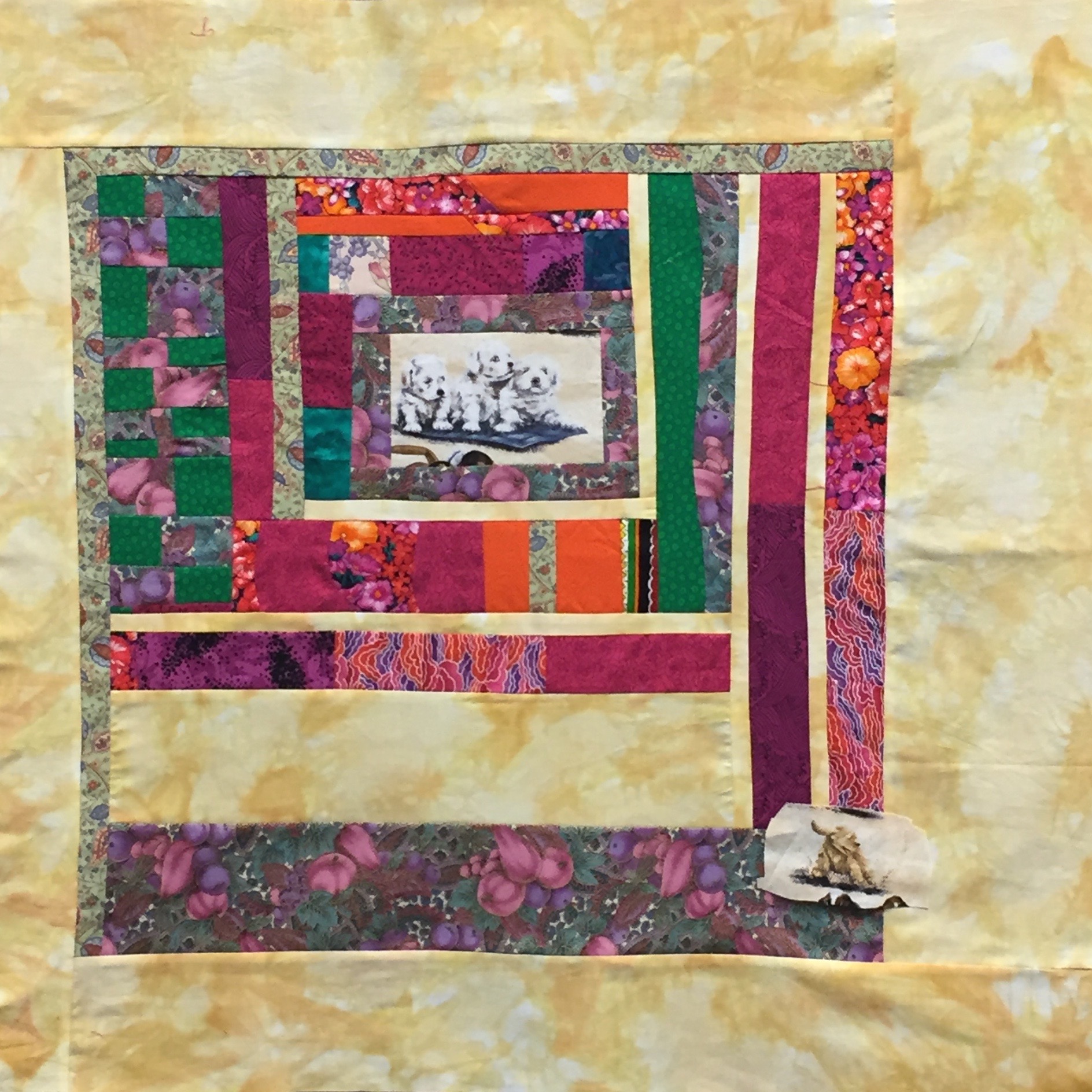 Wow!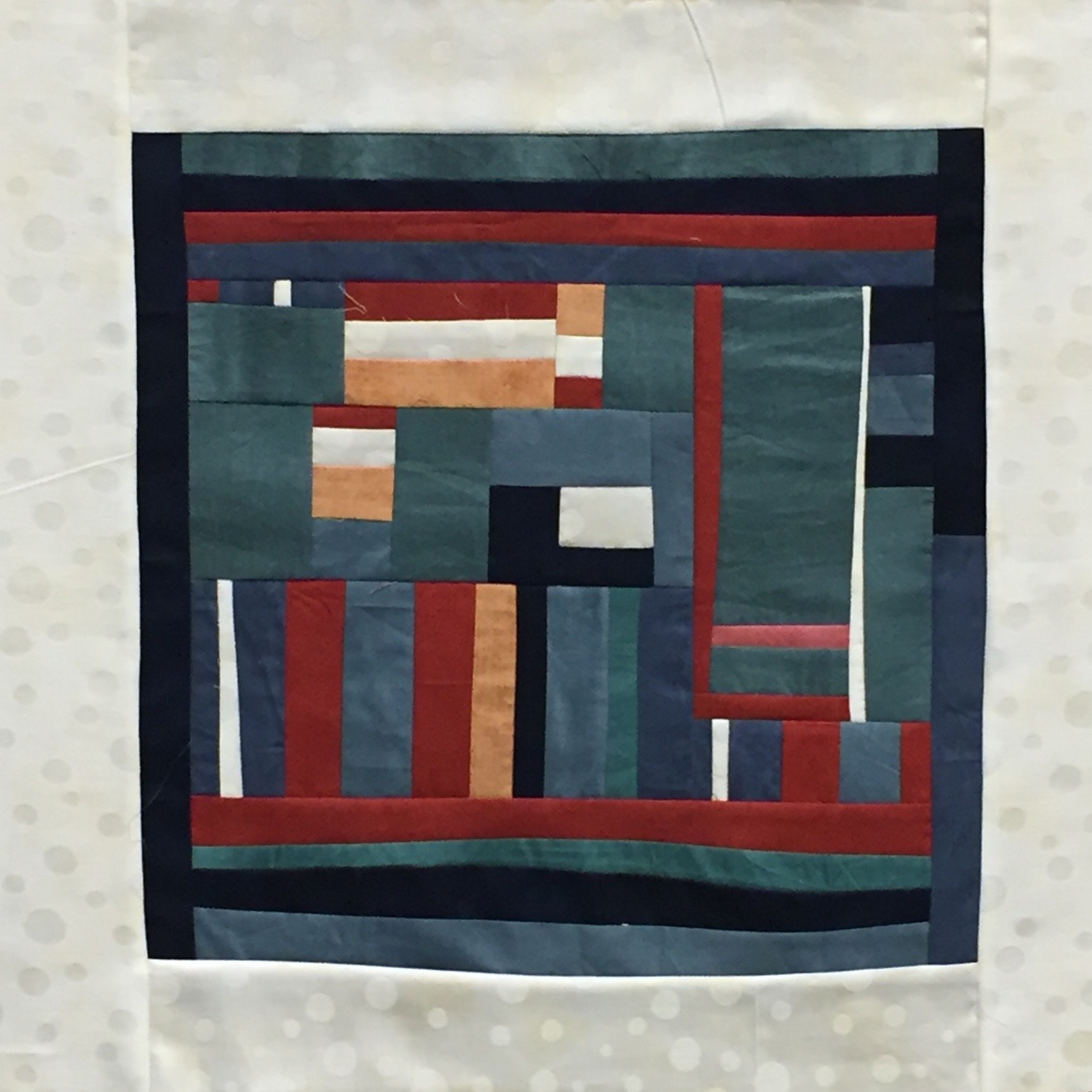 There really was something special about everyone's creation. I love how everyone took the concept and just went with it. For some it was the first time they hadn't followed a pattern, I'm hoping it isn't the last!