I'm getting ready for my next trip to the Northwest suburbs. I'll be heading back up I-355 tomorrow afternoon to spend a few days with the Northwest Suburban Quilters Guild in Arlington Heights. We are going to be learning some tips for Successful Free Motion Quilting and doing some handwork in a Folk Art Embroidery class. It's a suitably wet day to be staying in and clearing up before I pack my bags. I've updated my lecture and printed out my directions so I'm making good progress.
We will be stitching on a preprinted sampler in our Saturday class. It's a no pressure, can't spoil anything way to go. That doesn't mean that students don't make some pretty pieces while they are sewing…
While I was at the show in Rosemont, Helen from Quilters Plus in Glenwood showed me a picture of her completed project and then she e-mailed it to me so I can share it here.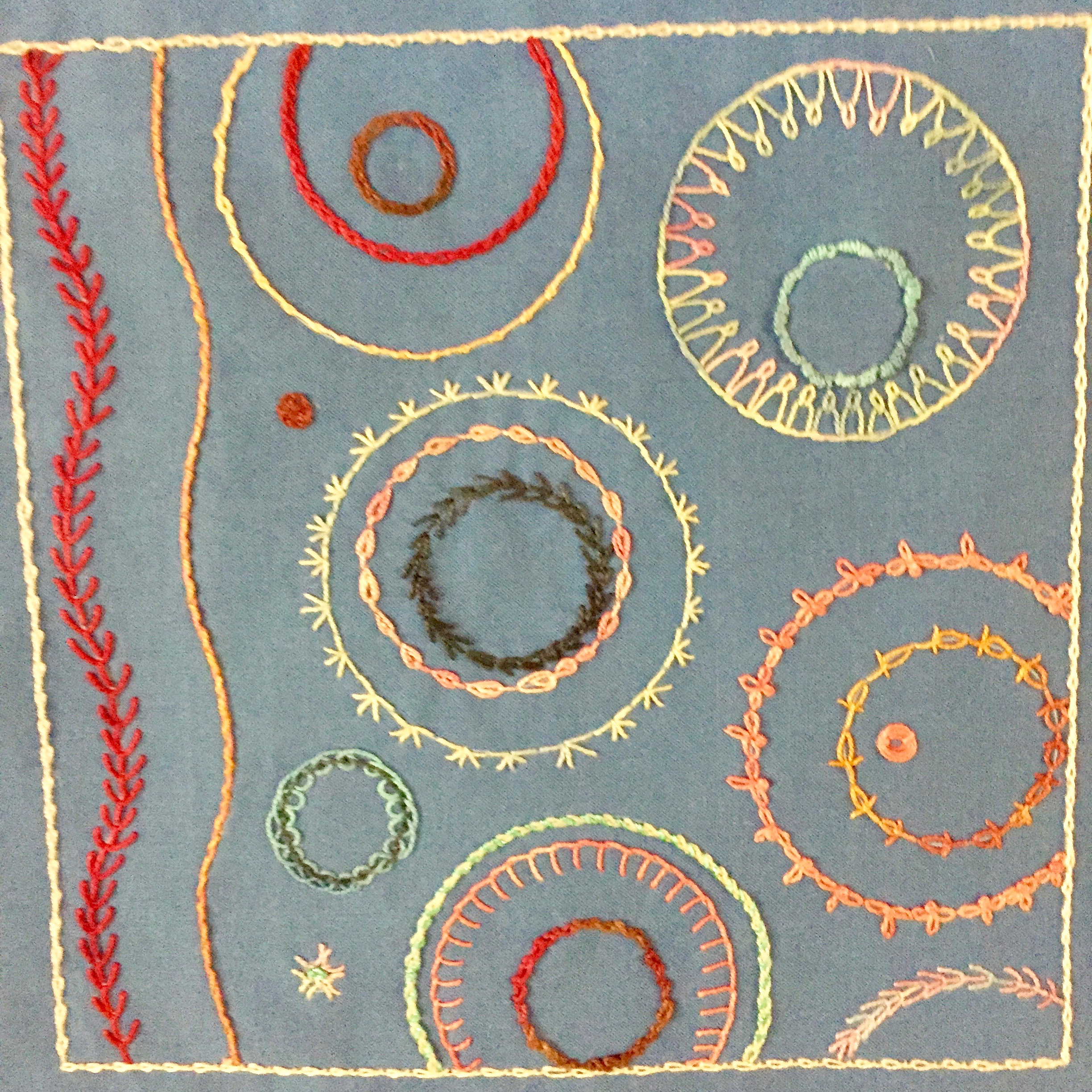 She chose the grey background for her piece and tried lots of different stitches. She could frame it just as it is or make it into a little pillow, or she can just keep it somewhere safe for when she wants a reminder of our fun time together!
Now it's time to get back to the piles of stuff upstairs…