Last Thursday I had my bags packed… a 49.5 lb checked suitcase, a very full hand luggage bag (I'm glad they didn't weigh that one!) and my personal item… and off I set, destination Quilting in the Hills with the Black Hills Quilters Guild in Rapid City, South Dakota.
It's just a couple of hours to Rapid City, just time for the crossword in the airline magazine and a few chapters of the book I have on my phone. Flying over the Badlands brought back memories of our family road trip in 1998, two weeks in the van, lots of cheap motels and several mutinies 🙂
We came in to land over East Central Pennington.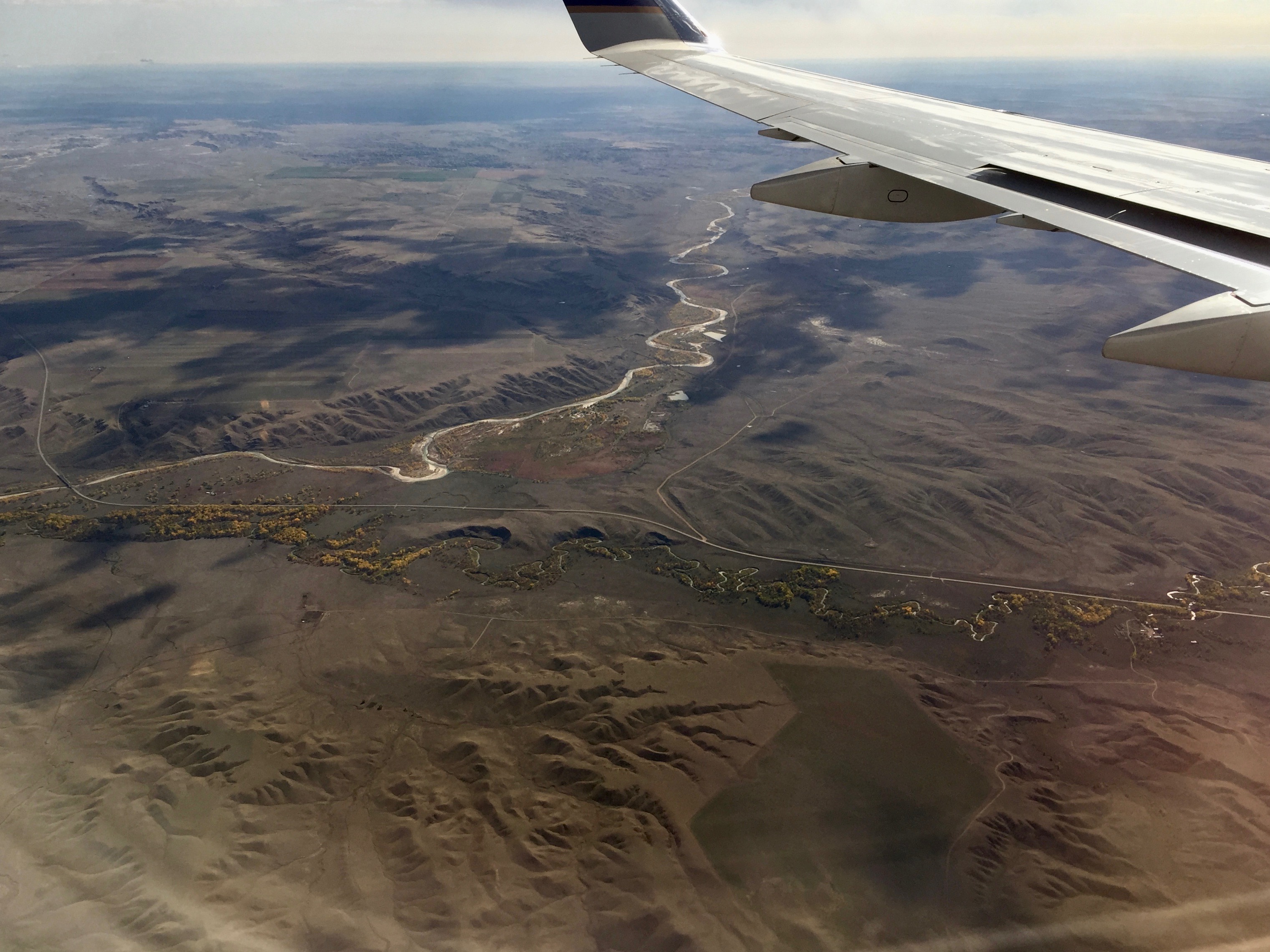 My ride was waiting for me. The luggage appeared on the carousel, we loaded it up and left the airport for the drive to the retreat center.
Wide open spaces anyone?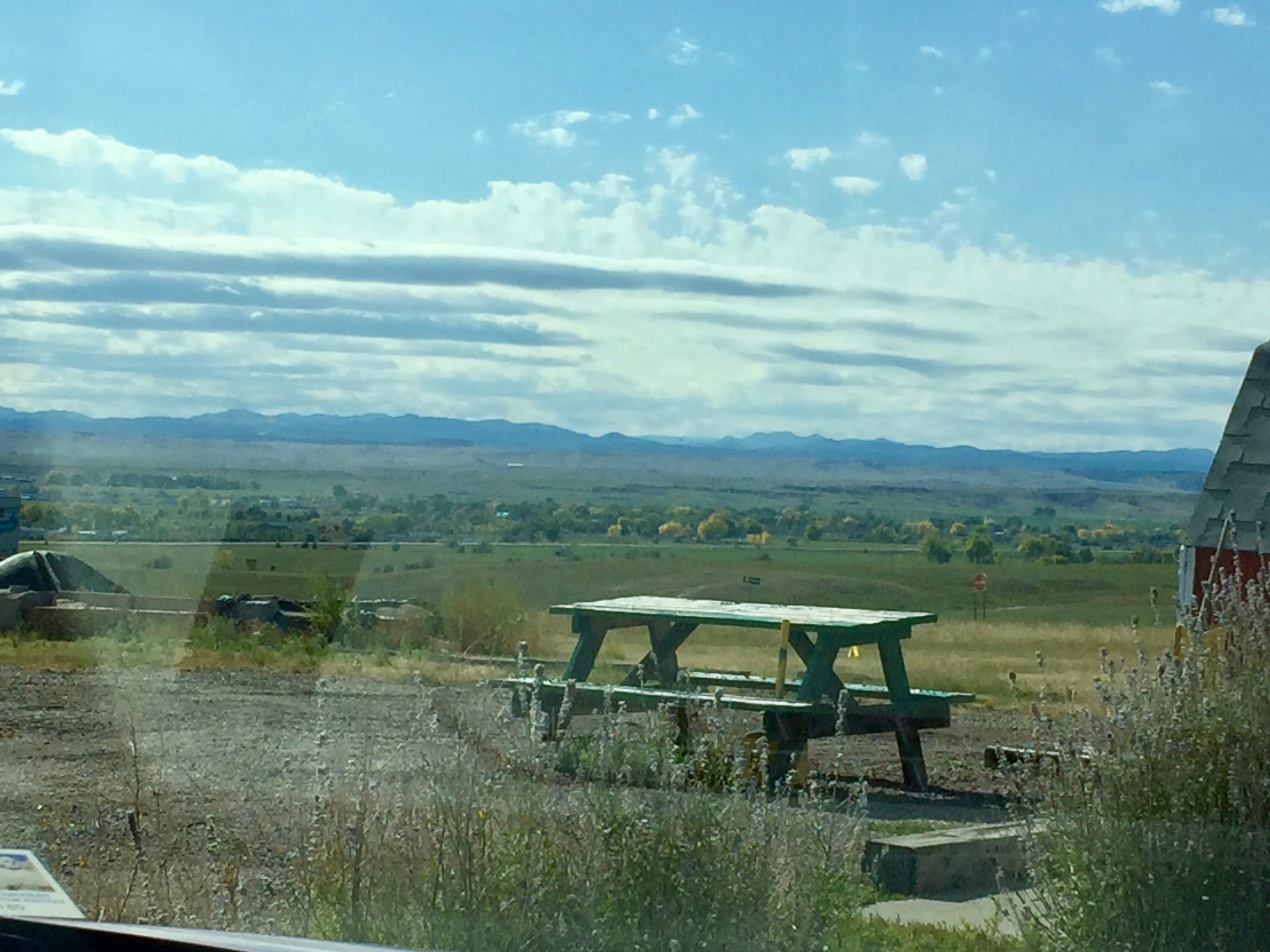 The retreat has been going for over twenty years, with two national teachers and plenty of space for sewing on your own (SOYO) at the Terra Sancta Retreat Center.
Barbara Olson was this year's other teacher. She had driven from Billings, Montana. I was glad she was the one giving the lecture on Thursday evening while I just sat and relaxed.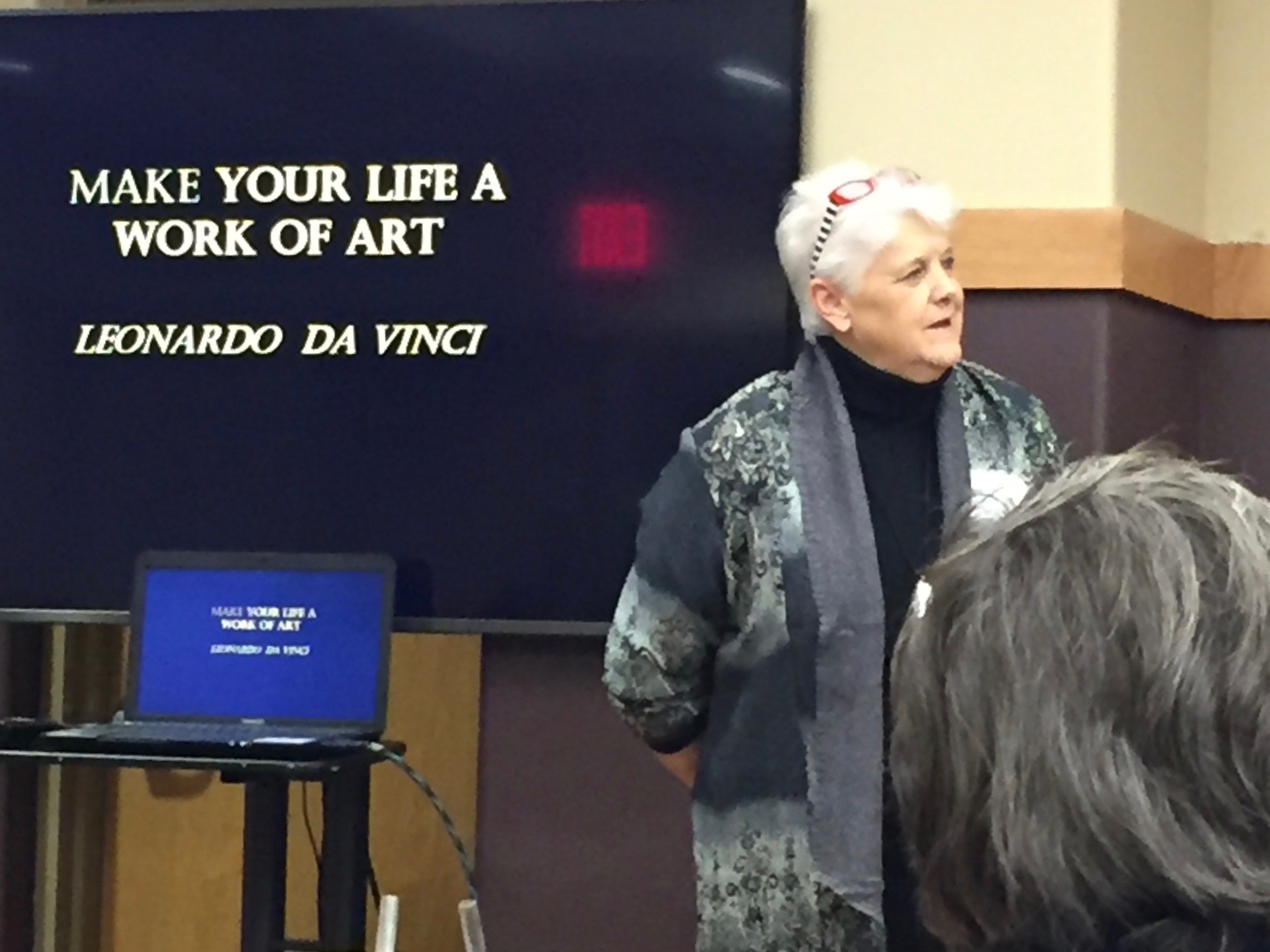 I own Barbara's book and bought one of her patterns at a quilt show many years ago. It was good to get a really close and personal look at her beautiful quilts!
I would have liked to have taken her classes but no time for that…
I had a full room of quilters and their machines for a Walking Foot Quilting – Beyond the Ditch class on Friday morning.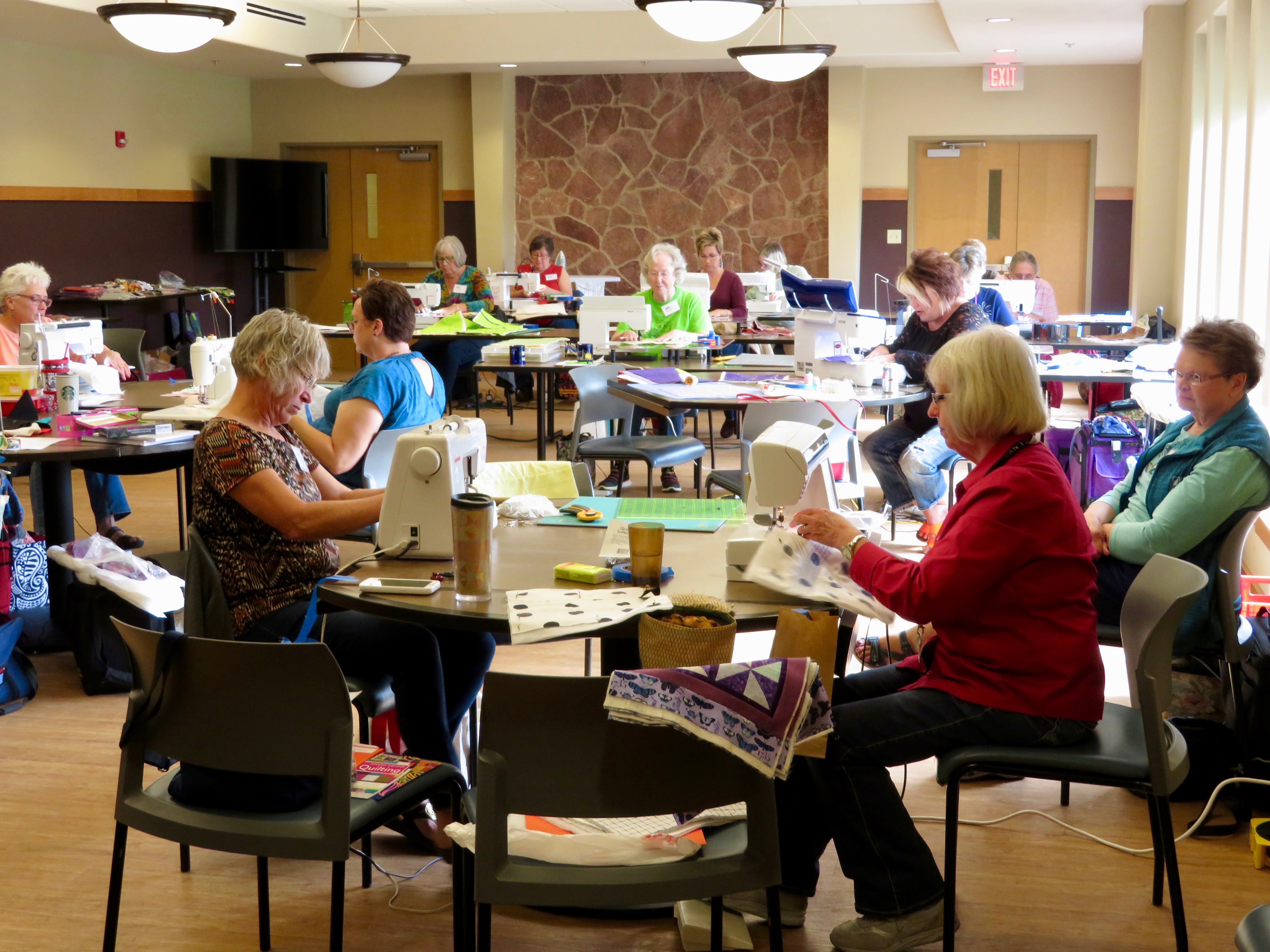 We had a super day, stitching straight lines,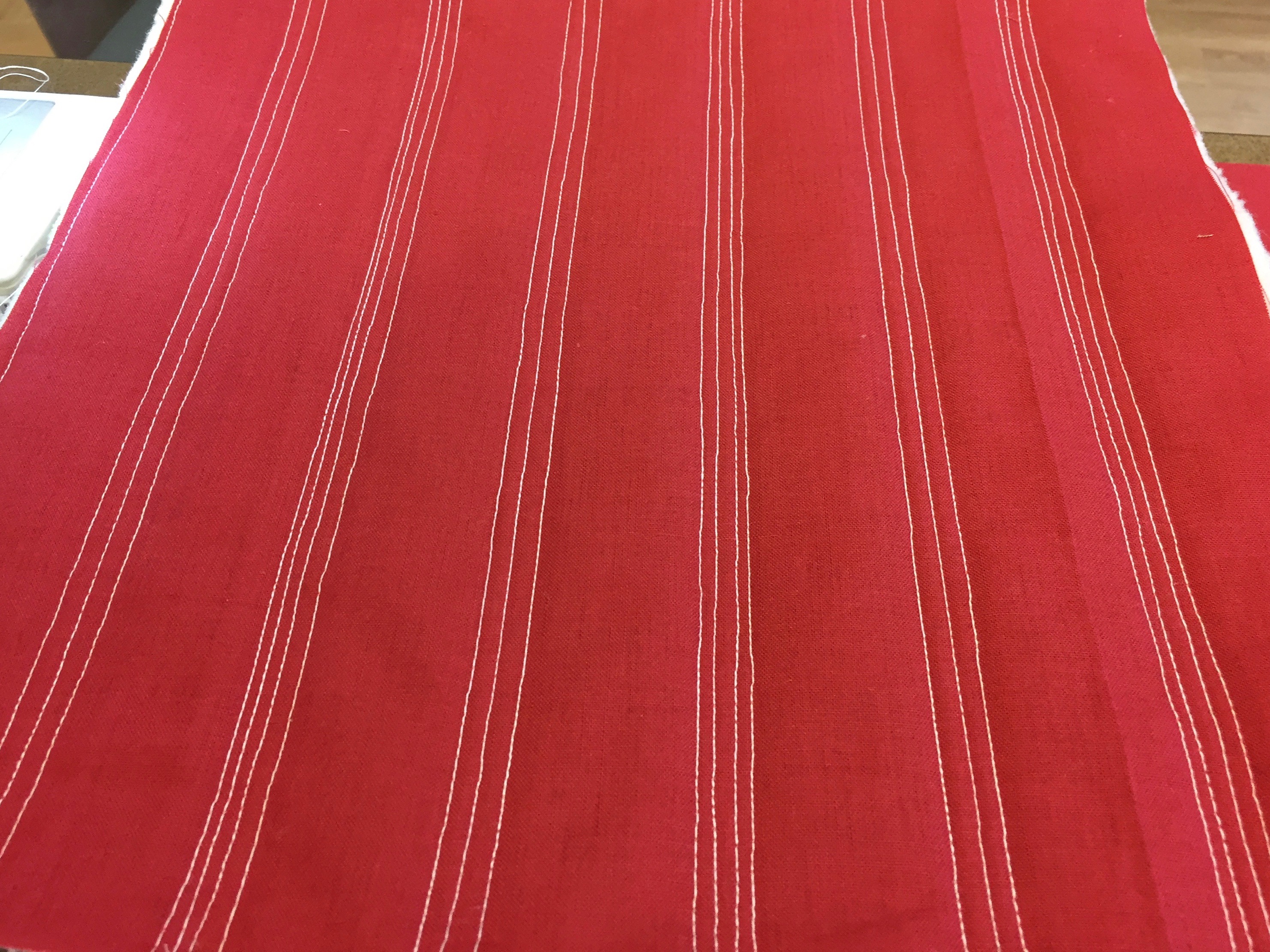 and trying some spiral designs…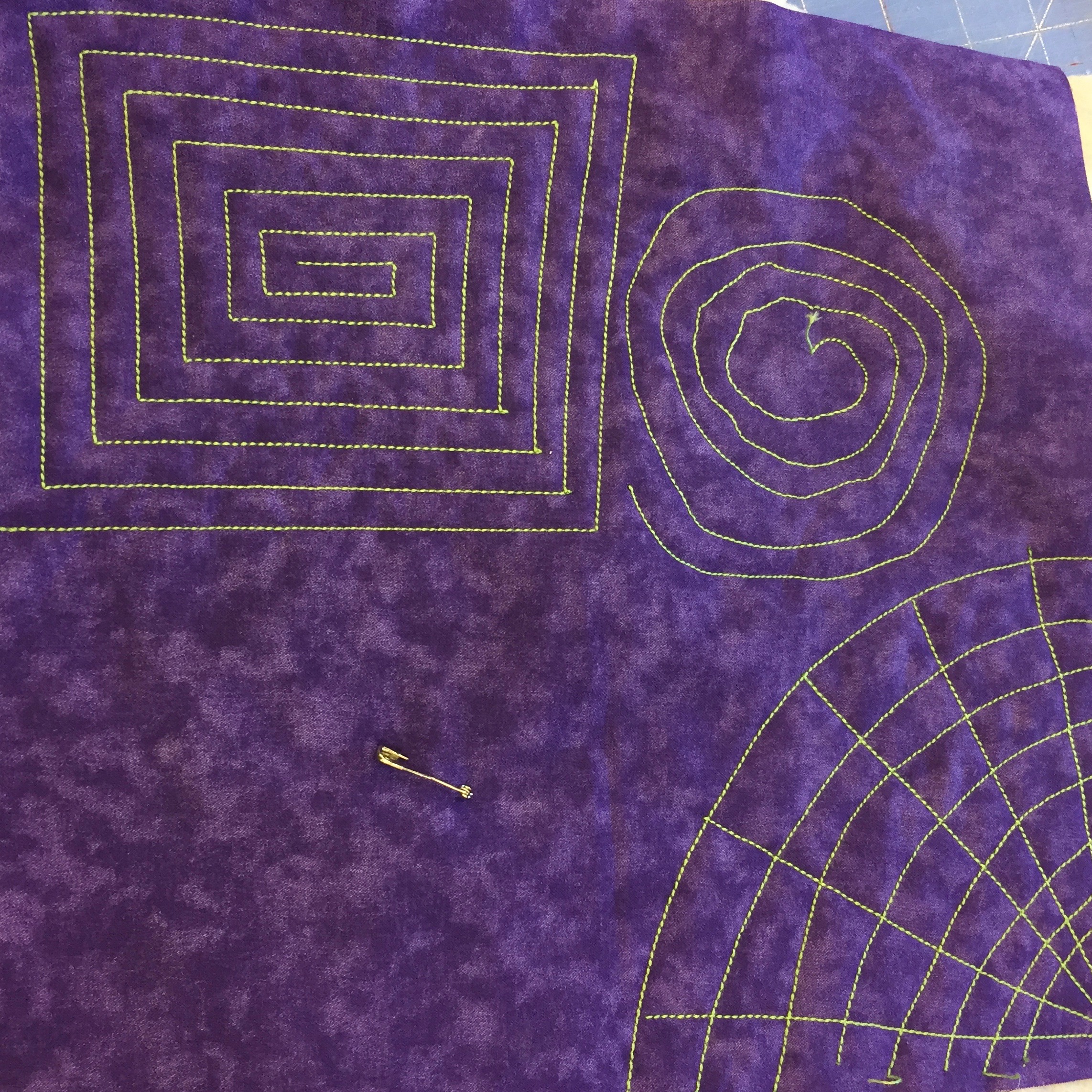 Everyone went away with some new ideas to work on and refine.
It was my time to give a lecture/be the entertainment on Friday evening for the retreaters who happily hammed it up for the camera.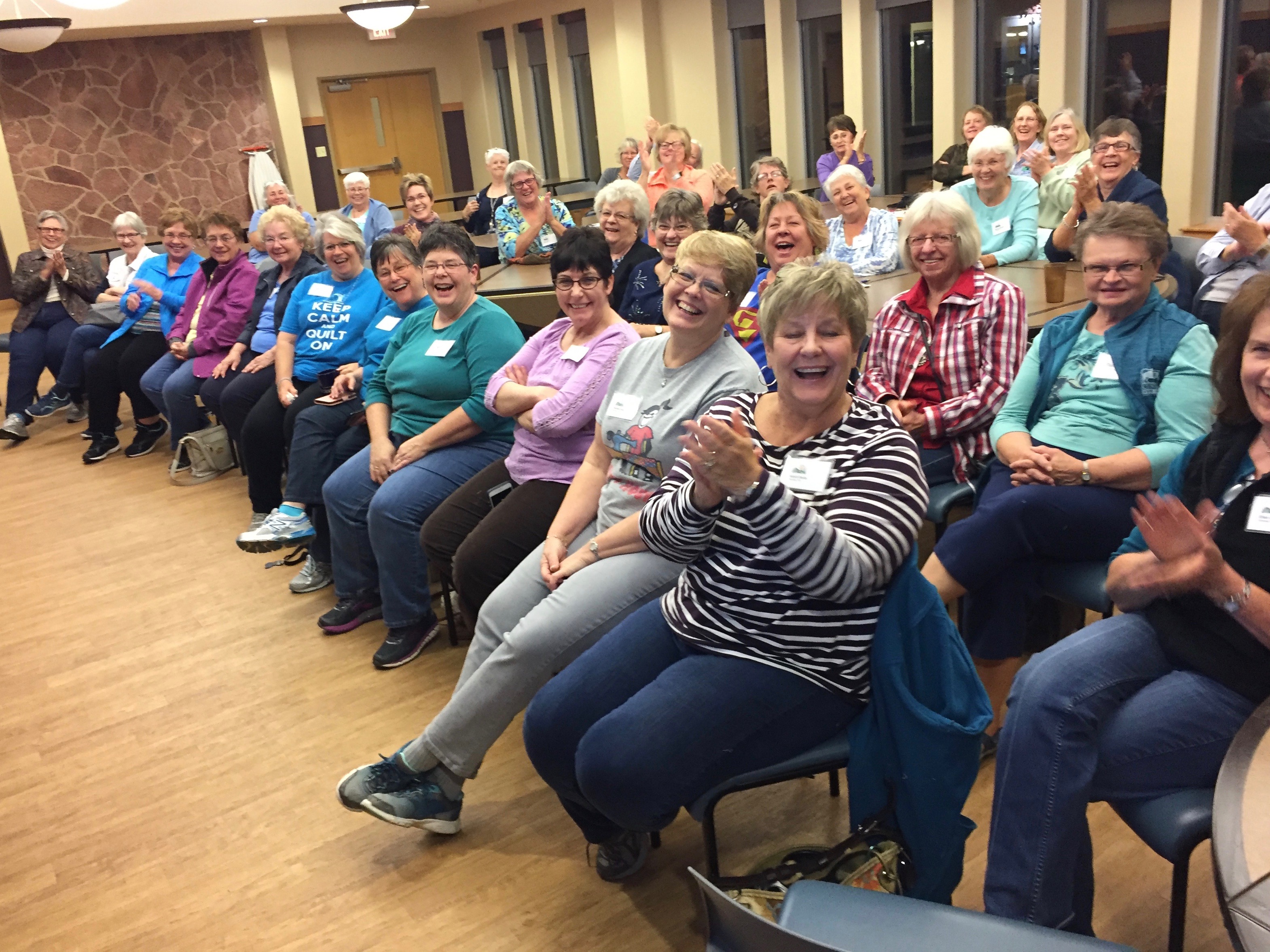 Always a fun time when you're spending time with quilters!
We switched gears on Saturday morning for an Introduction to Folk Art Stitching. Students just need to bring scissors and reading glasses if they use them. Everything else is provided for the kit fee. That does mean that we start the class with some important decisions.
What color sampler and thread to use?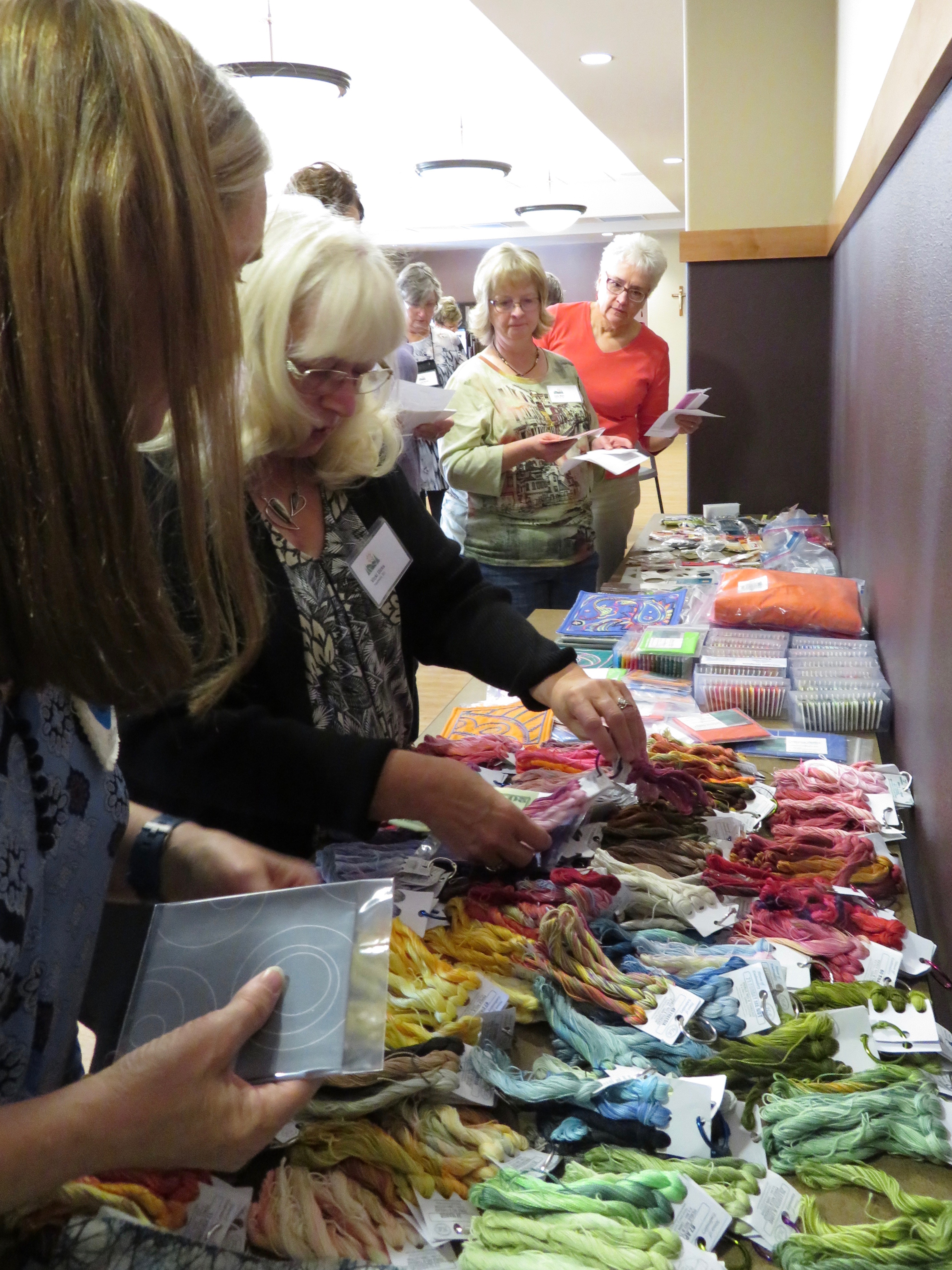 That decision made, the most difficult part of the day was done and everyone could start stitching!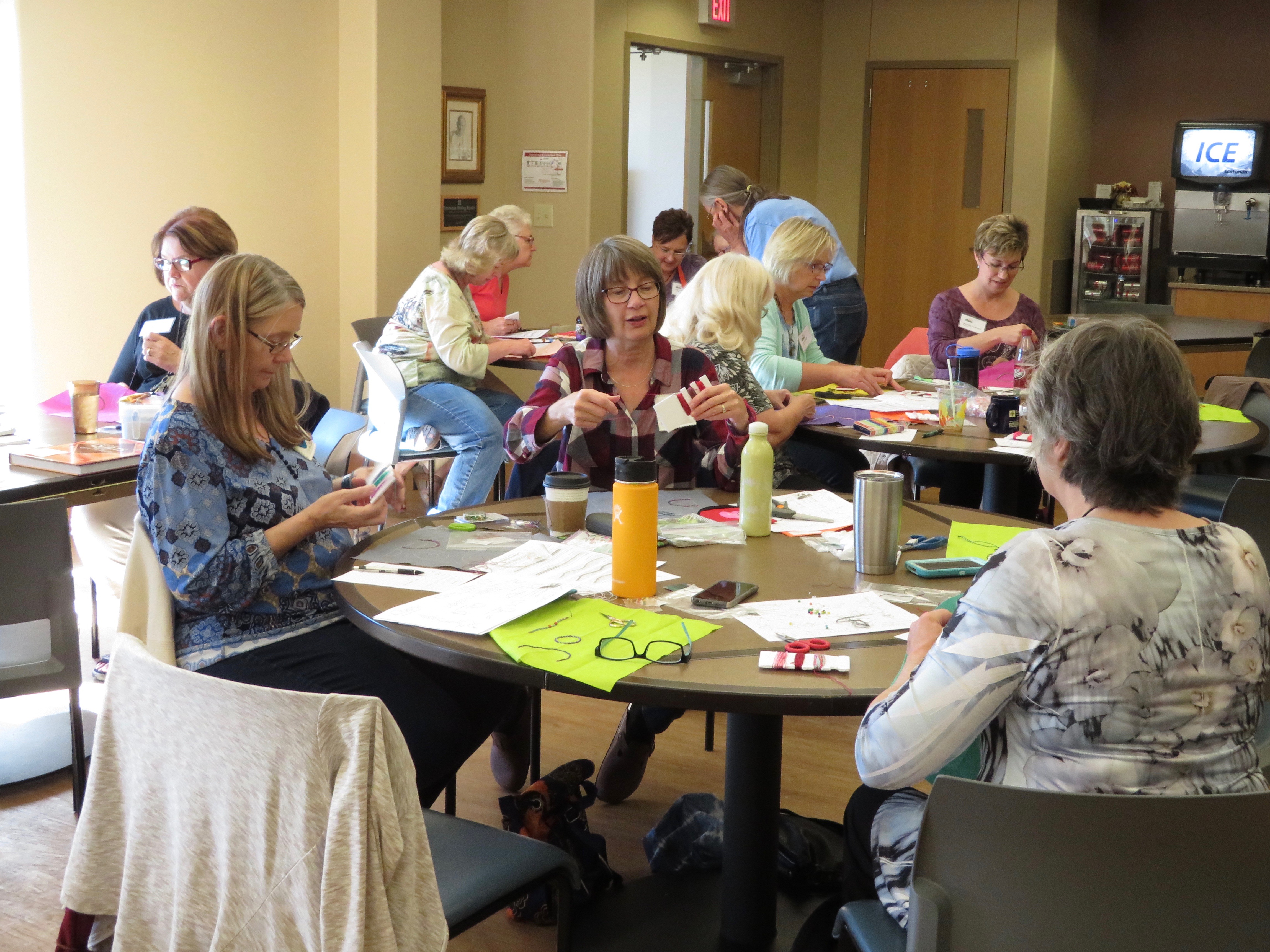 Sparkly double sided wrapping on a grey sampler,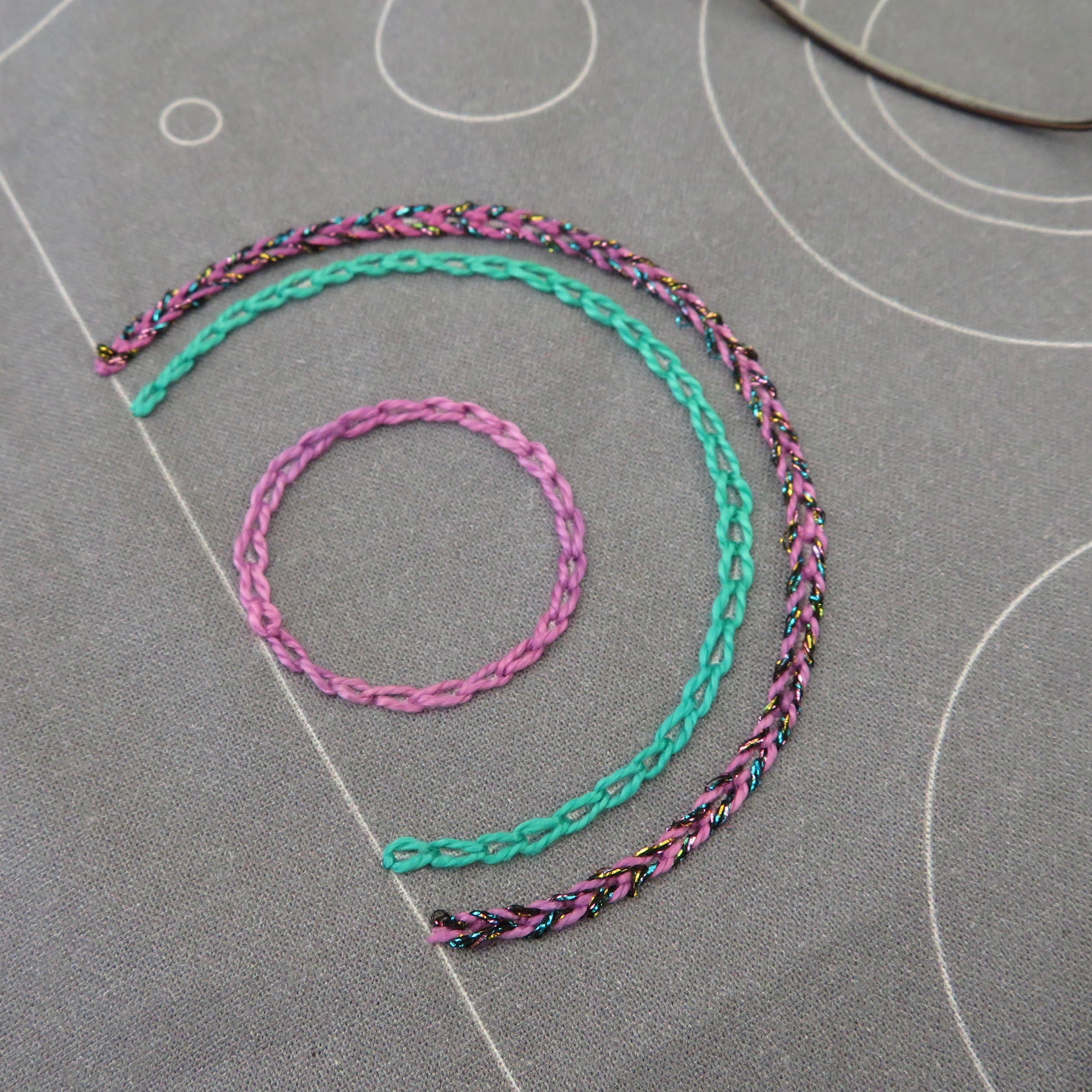 all sorts of everything, including bullion knots on a yellow background,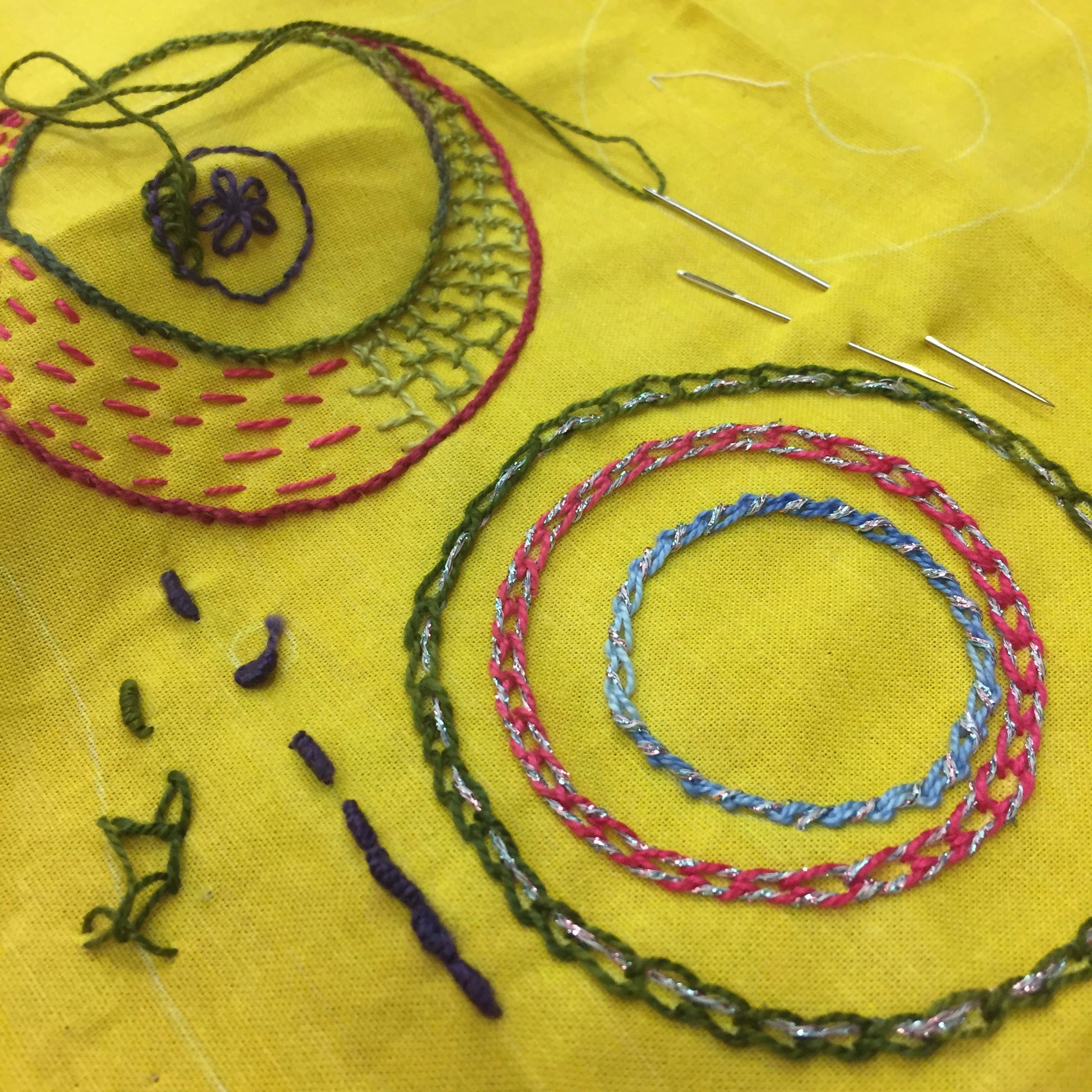 and a pink sampler with some more stitch variations.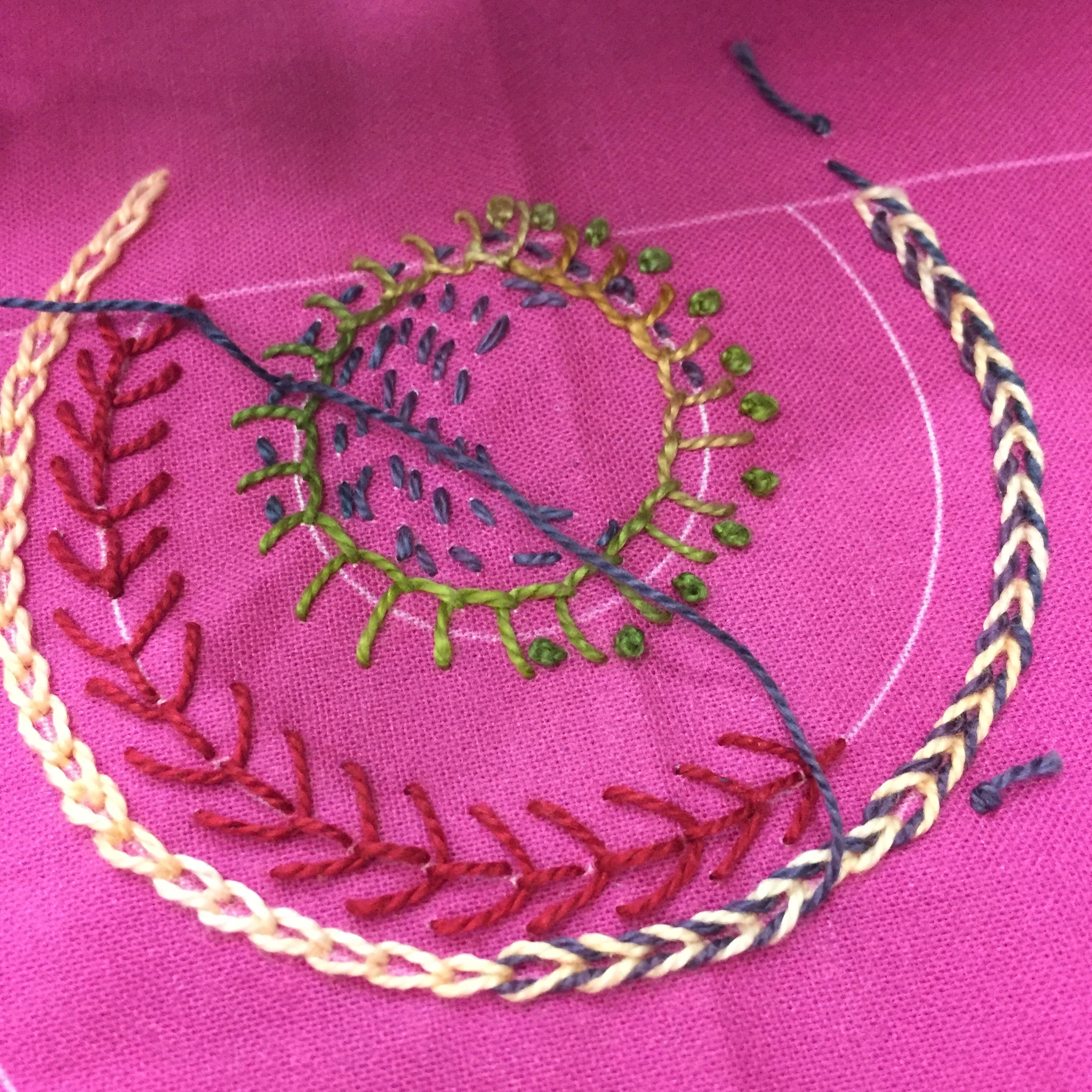 With a slide show of finished pieces, a tutorial on transferring designs and an opportunity to prepare a project to stitch at home the day whizzed by and it was time to pack up and get ready for the evening's game night and show and tell.
This was one quarter of a quilt top from the SOYO room.
Here are some of works in progress from Barbara's Jump Start Your Creativity class.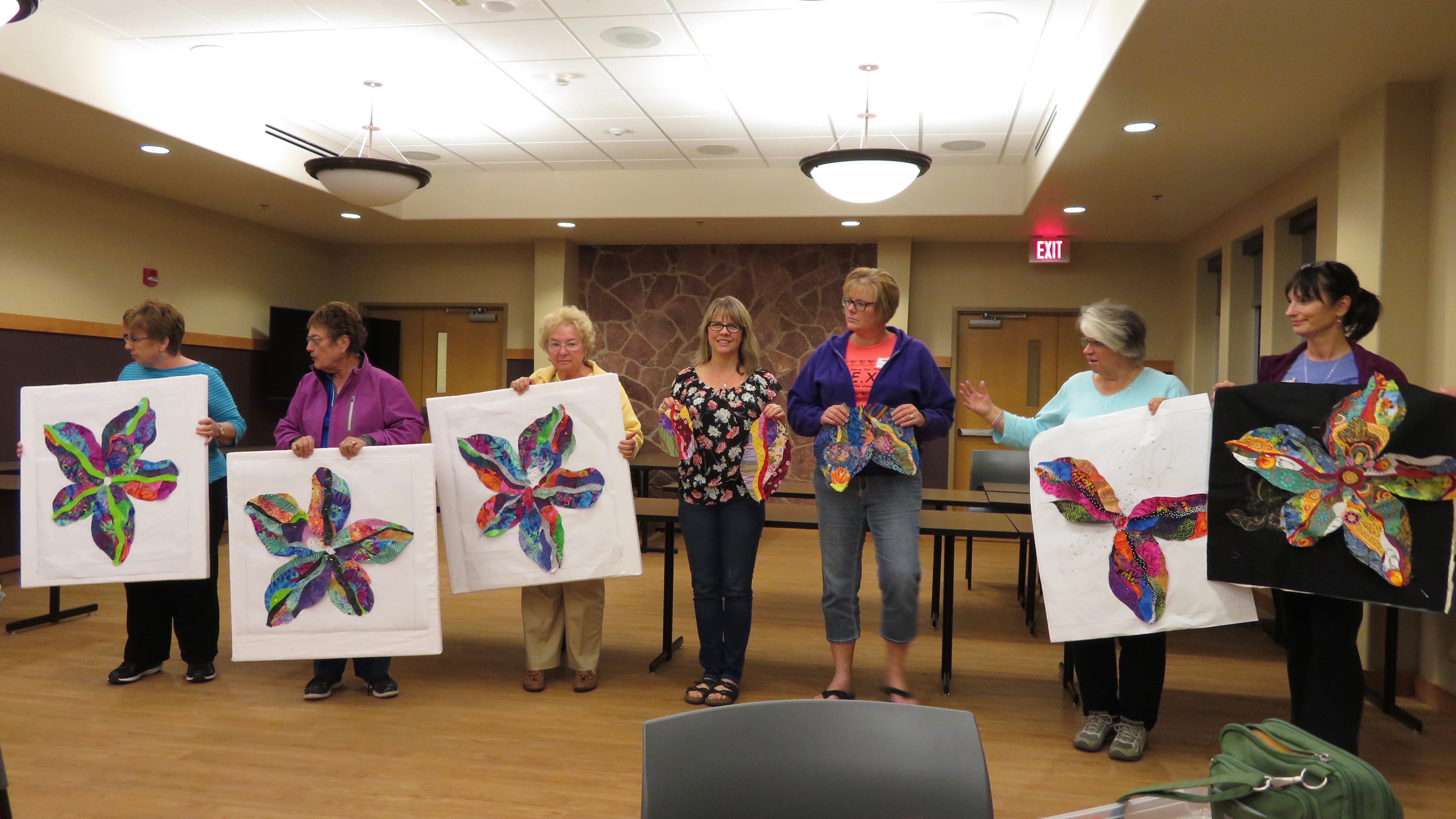 and this is a hot version of Sam Hunter's Birch Bark quilt. (jelly roll friendly!)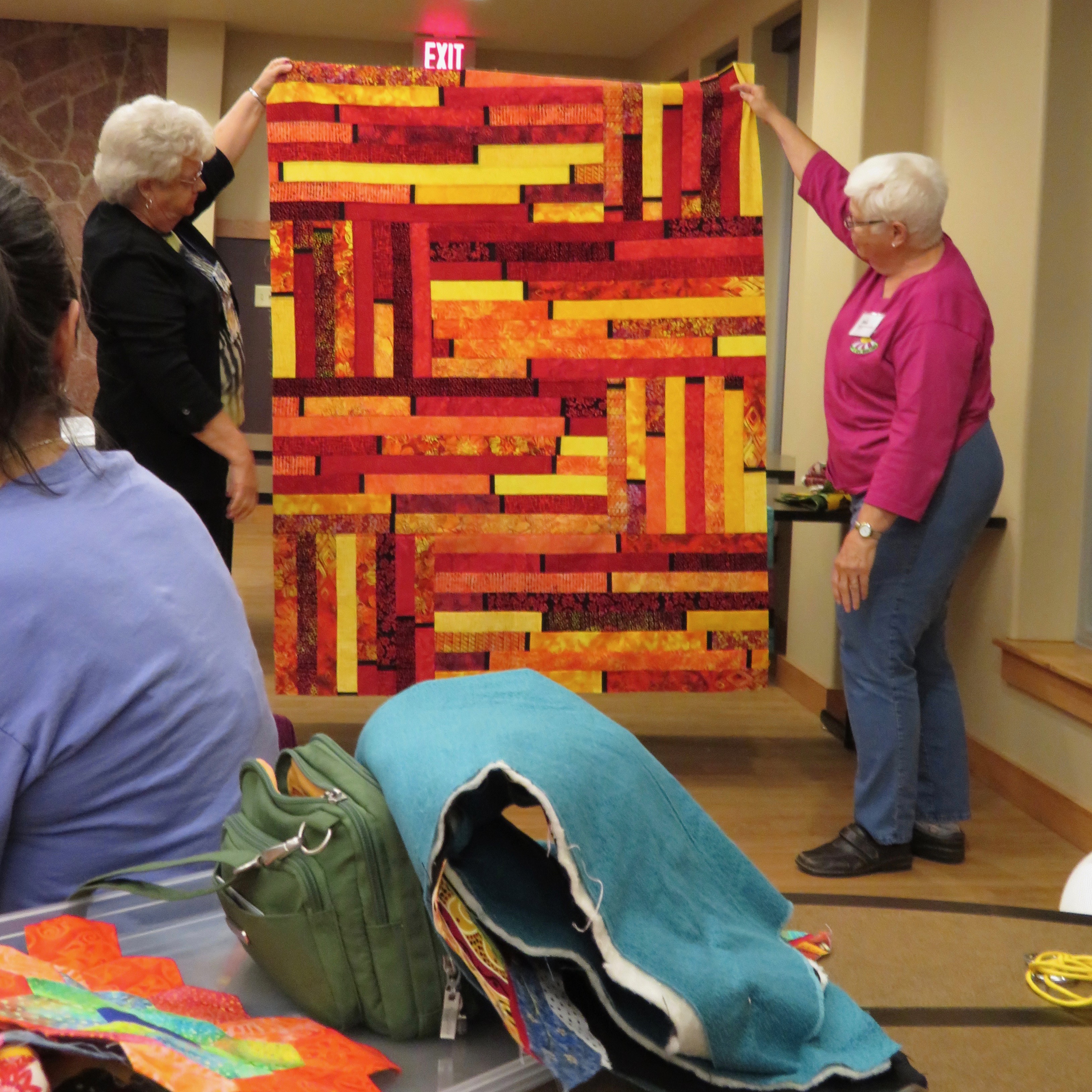 It was a game night so we played a game. If you know me well then you'll know I am NOT a good game player… however I survived the evening without a complete melt down. Congratulations to the winners of some very nice prizes. I was not a winner!
With nothing left to do except re pack my bags I had a leisurely Sunday morning before the ride back to the airport with Melissa. Rapid City TSA was very friendly and there was lots of space to sit and wait at the gate before the flight home.
We crossed the Missouri River near East Gregory, halfway across South Dakota,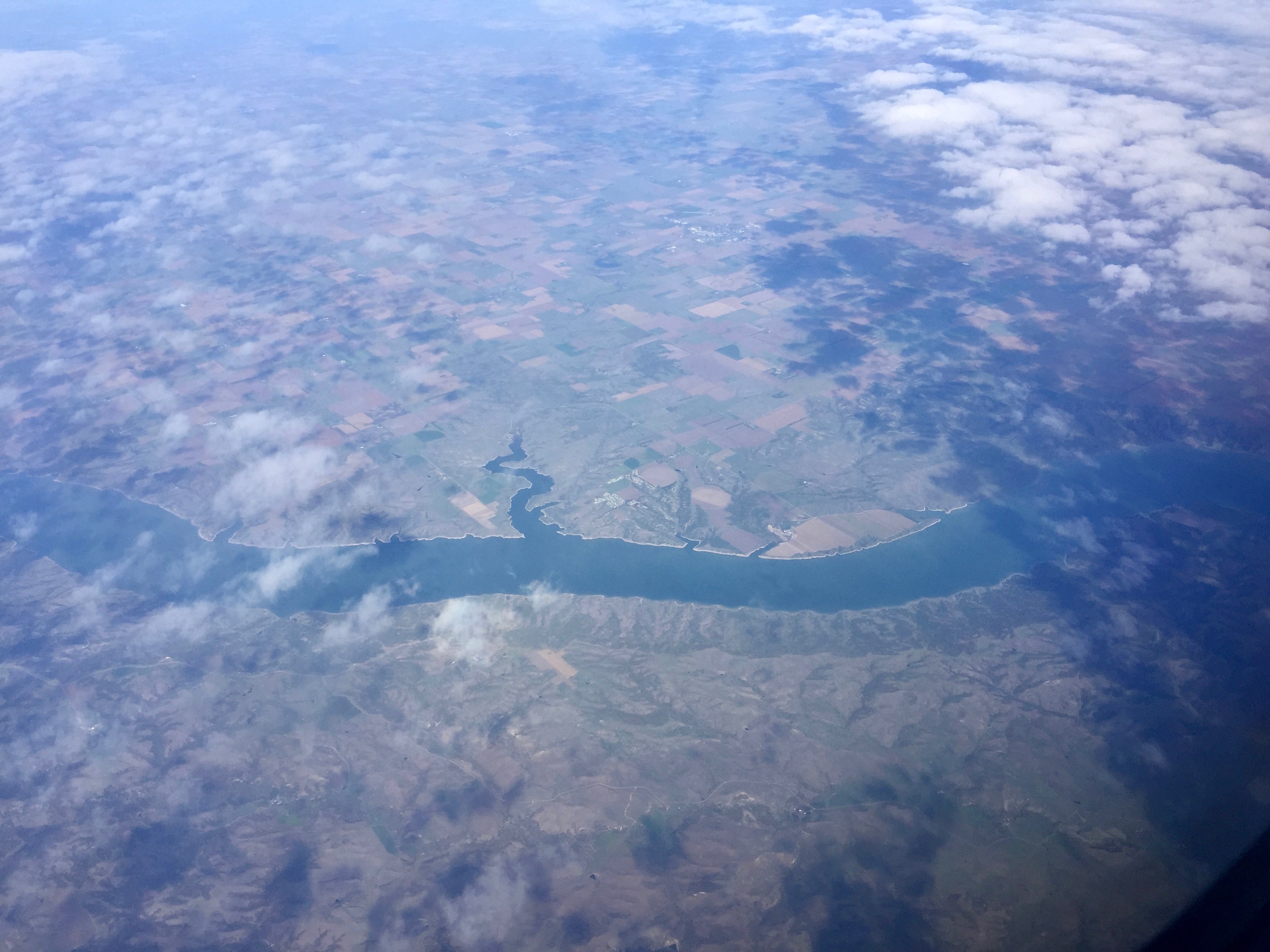 and the Mississippi River at the border of Iowa and Illinois by Dubuque.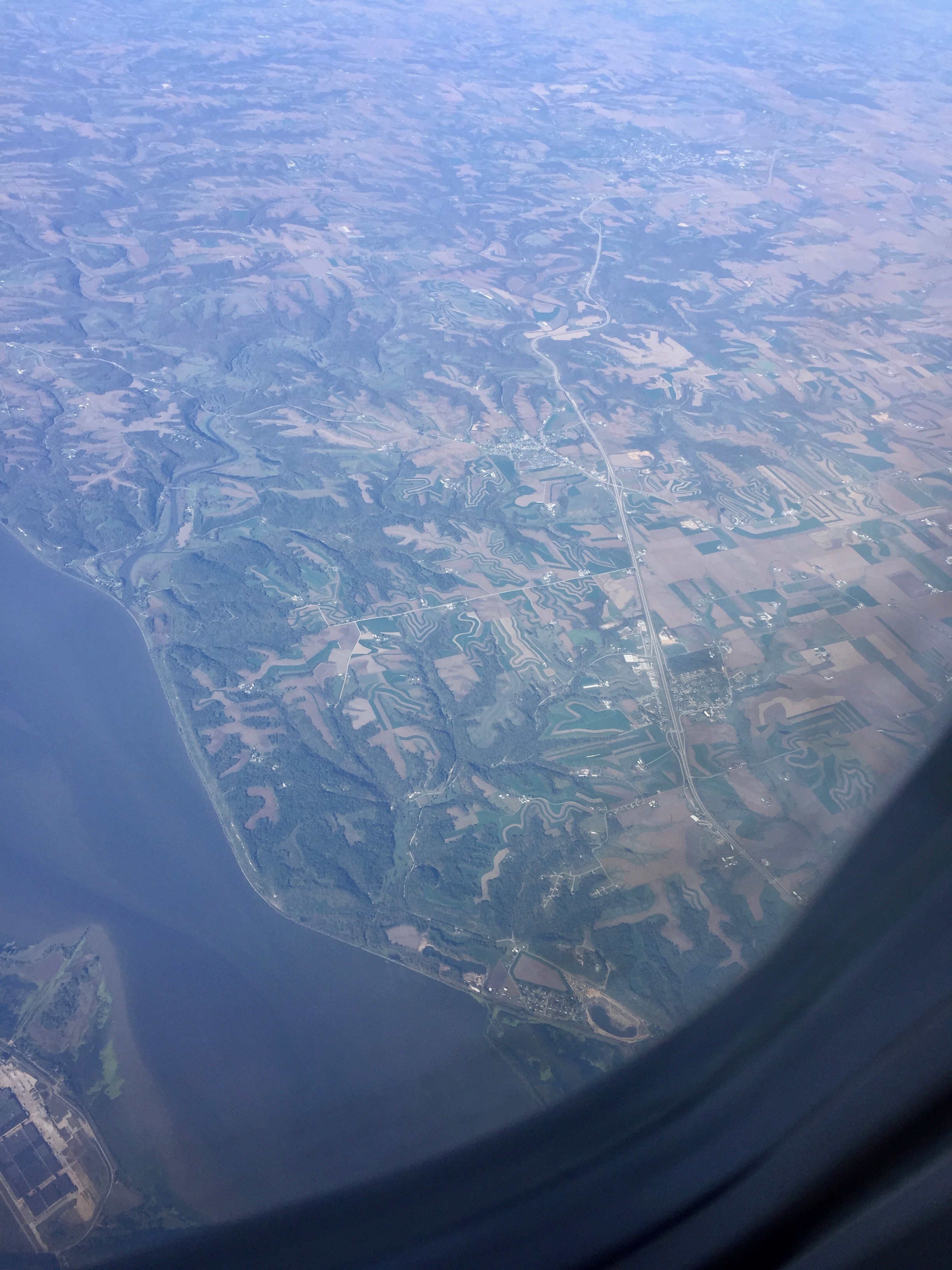 The terraced hills attracted my attention.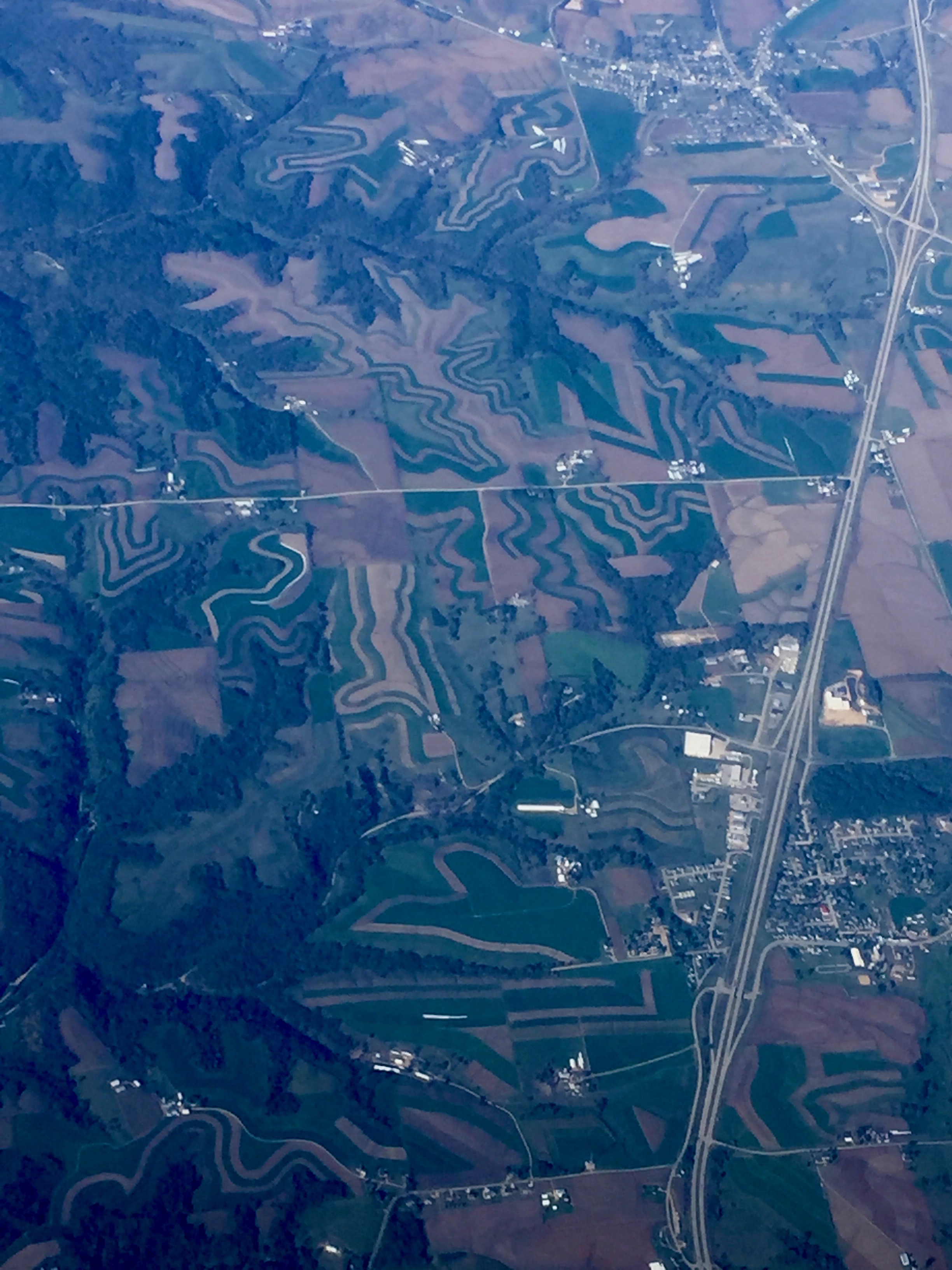 It doesn't seem to matter which direction I am coming from, whenever I fly into O'Hare we always do a loop to land in the opposite direction… That does make for a great Chicago sky line photo op.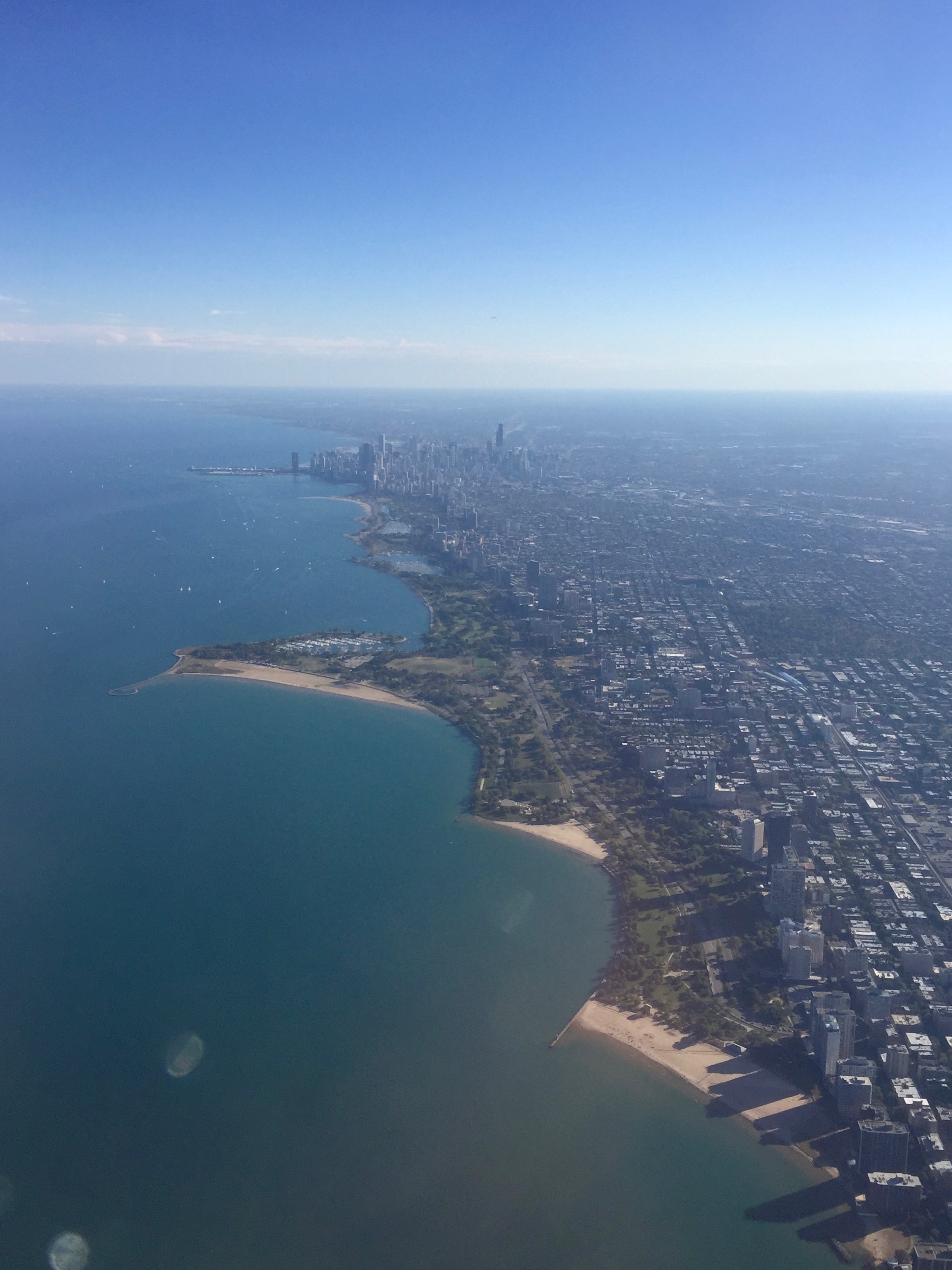 Steve found my big suitcase before I got to the carousel.
Another great trip. The Black Hills Quilters were super to work with. It's not surprising their guild is thriving. I'm looking forward to seeing some of them at Quilt Wyoming in Casper next year. My western United States geography is certainly improving…