It's Monday again… and what have I done? It feels like the answer is "not a lot" but let me think about it.
Last Monday I left my still packed suitcases and set off for Rockford. Ruby and Benjamin had the day off school and the bags could wait.
Matt had the day off too so we all got in the van for the apple orchard. I was expecting to see trees but it was more about climbing,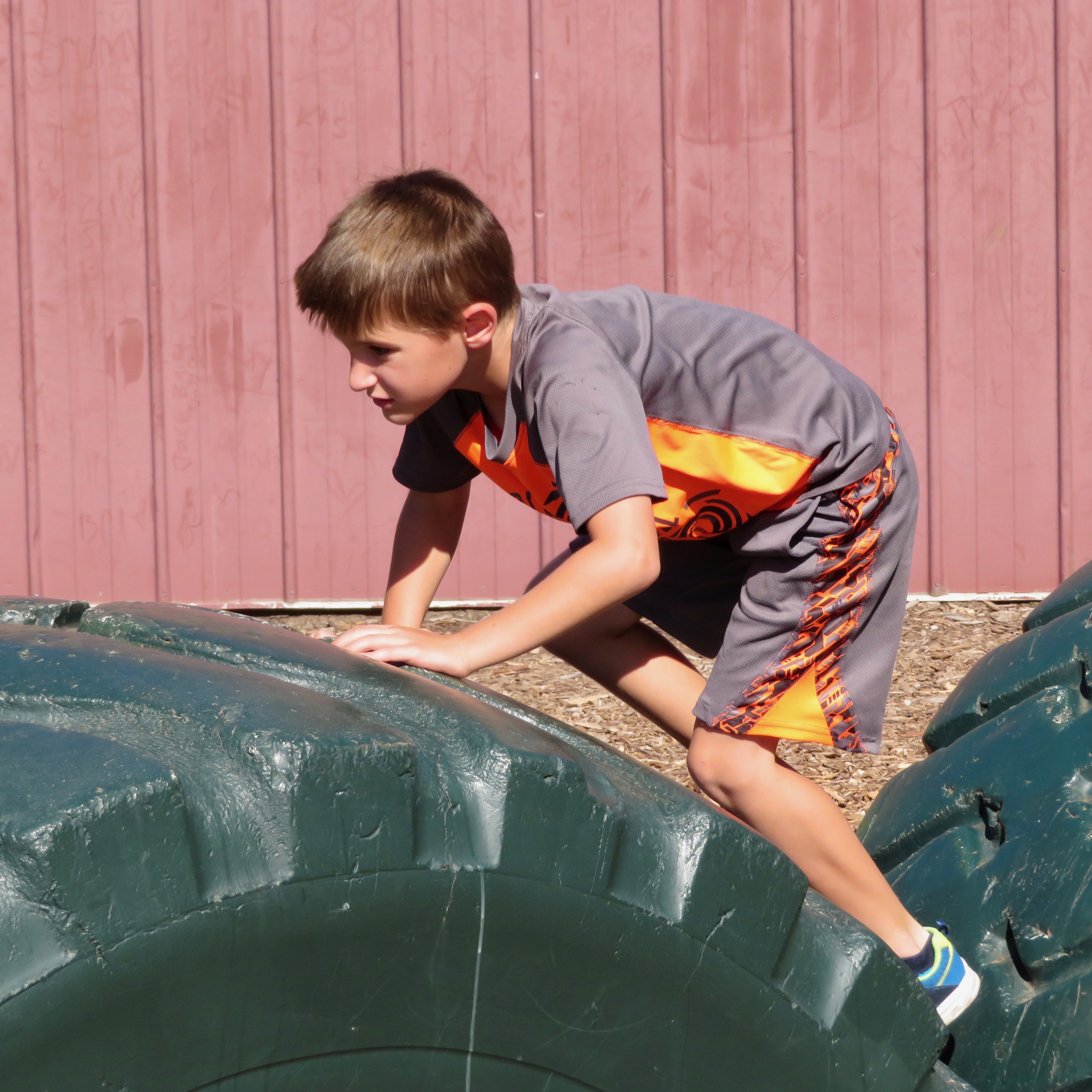 feeding animals,
photo-ops with tractors,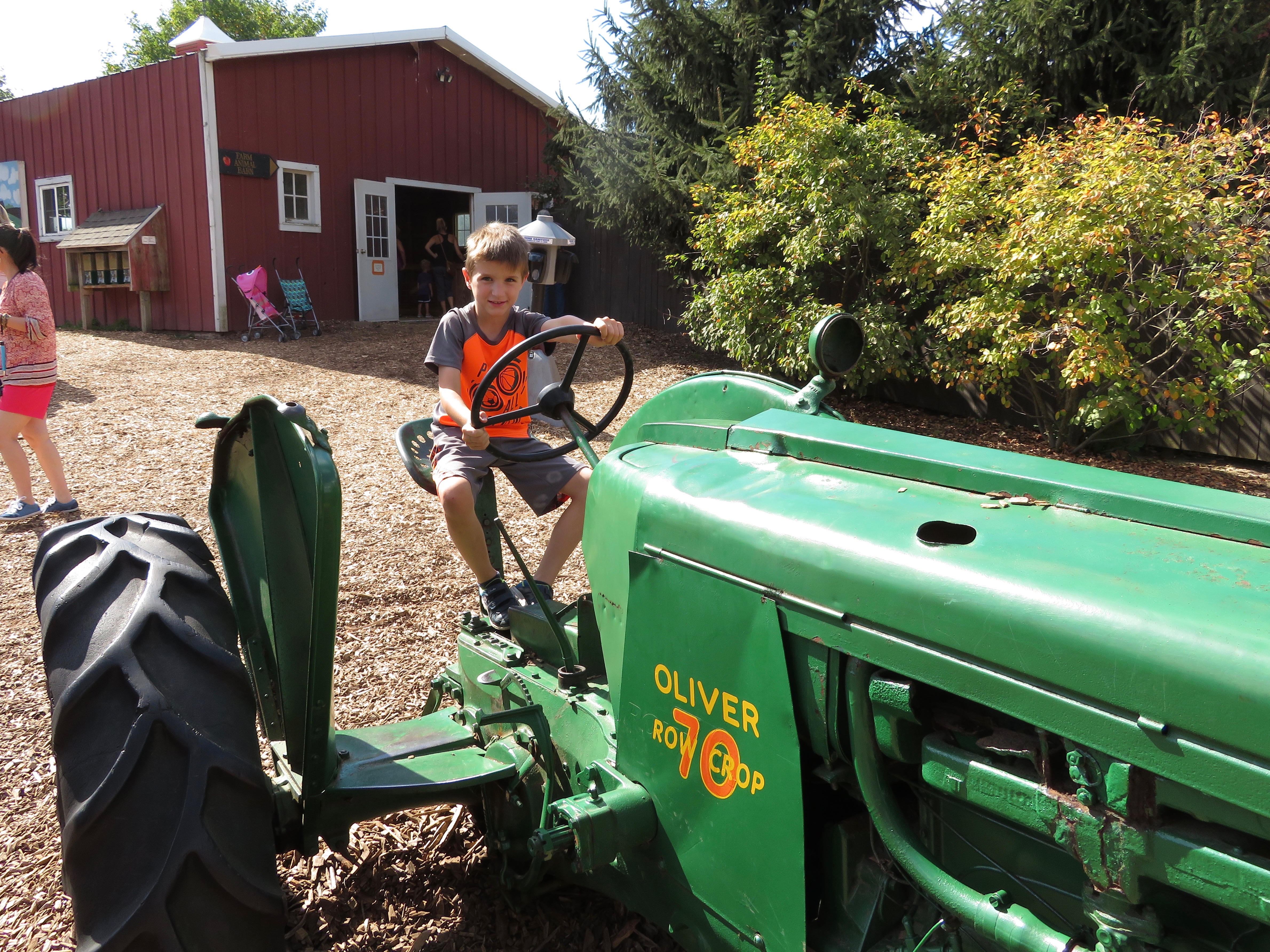 lots of tractors,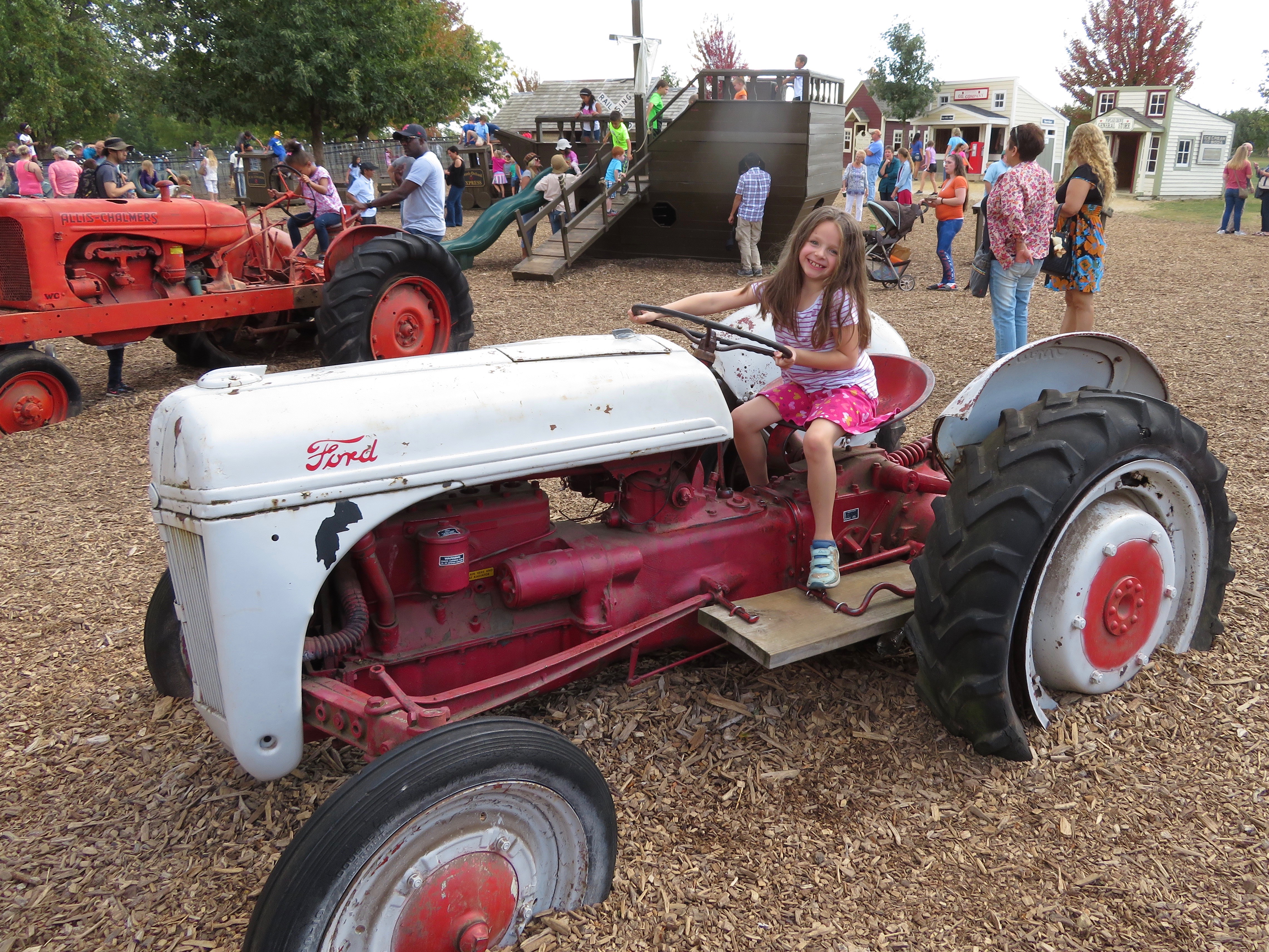 and (of course?) a turkey!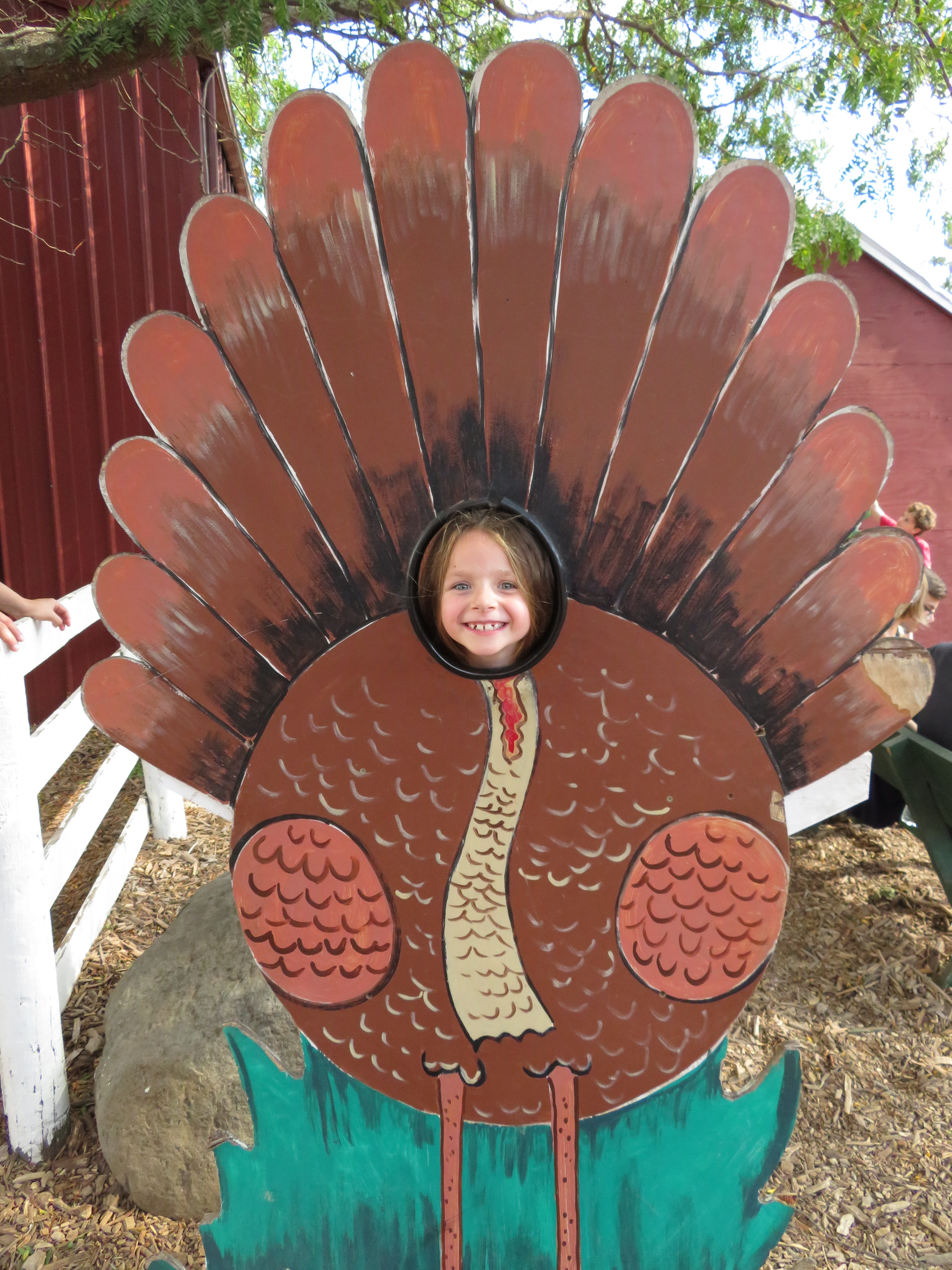 We also enjoyed hot dogs and pulled pork for lunch… We bought some apples to bring home, so perhaps that counts?
Whatever!
It was a fun day out and I did get to see Ruby and Benjamin and their parents 🙂
On Tuesday I did a little unpacking, I might have even managed some laundry. In the evening I was back out west again. This time I stopped in De Kalb at Northern Illinois University.
It was a wet and wild evening but I decided I could do it, and, with a little help from some friendly students, I found my way to the Pick Museum of Anthropology in Cole Hall on campus. I was there for a lecture from Chawne Kimber, In Tall Cotton, described as "her quilt autobiography, explaining her development into an artist over the past decade. "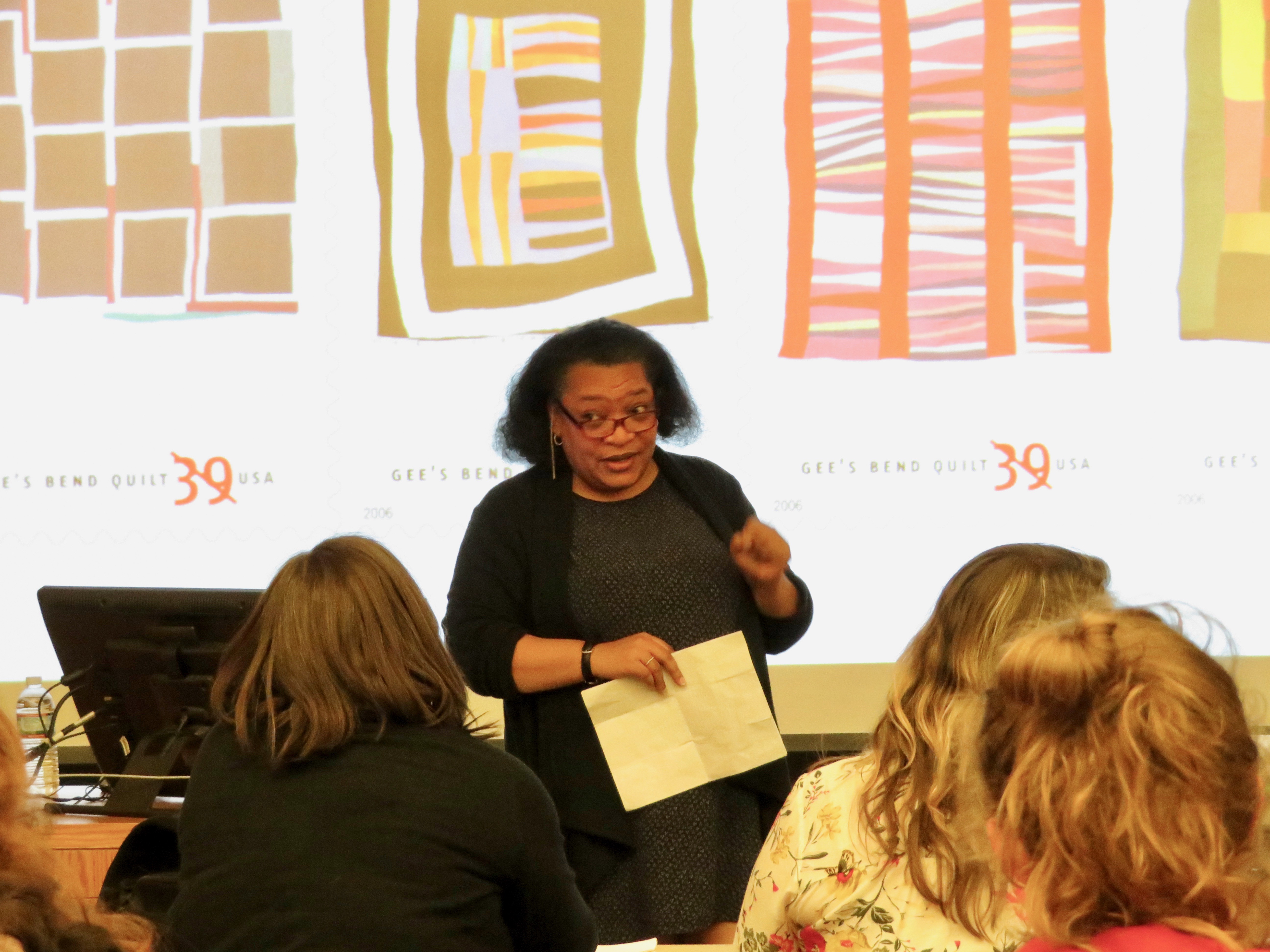 I also took the opportunity to see the quilts in the Quilts and Human Rights Exhibit.
"Organized by the Michigan State University Museum, "Quilts and Human Rights" includes over 40 quilts centered around themes of social justice honoring champions of human rights, documenting quiltmaking as a means of coping with oppression, and examining how quilts raise awareness of global social issues. The Pick Museum staff has expanded the exhibit by adding fifteen more quilts made between 2008 and today highlighting the last decade's booming modern quilting movement."
I came home with lots to think about!
(I tend towards being the grey haired lady in a dress and pearls when I am out and about, but if you ask me my views… )
I was actually very good with my timing because on Friday the November/December edition of Modern Patchwork arrived in the mail and there is a five page article on the exhibit with lots of pictures… The article on Quilting as Commentary by Laura McDowell Hopper is much better written than anything I could attempt. Definitely worth checking out.
BTW did you know that Modern Patchwork has gone to six edition a year? At $6.99 a copy (less if you subscribe) it's a bargain with great articles and lots of original patterns… You never know, you might even spy something by me occasionally!
I did get my bags unpacked by the end of the week, and all the laundry done. I even started repacking my bags for this week's adventures but Friday afternoon we had other things on our minds.
Steve managed to get it together in the nick of time to make our afternoon flight to Nashville!
Yes! Lilly enjoyed her first birthday at the weekend and who doesn't love a party?
Lilly appreciates a good (English) book,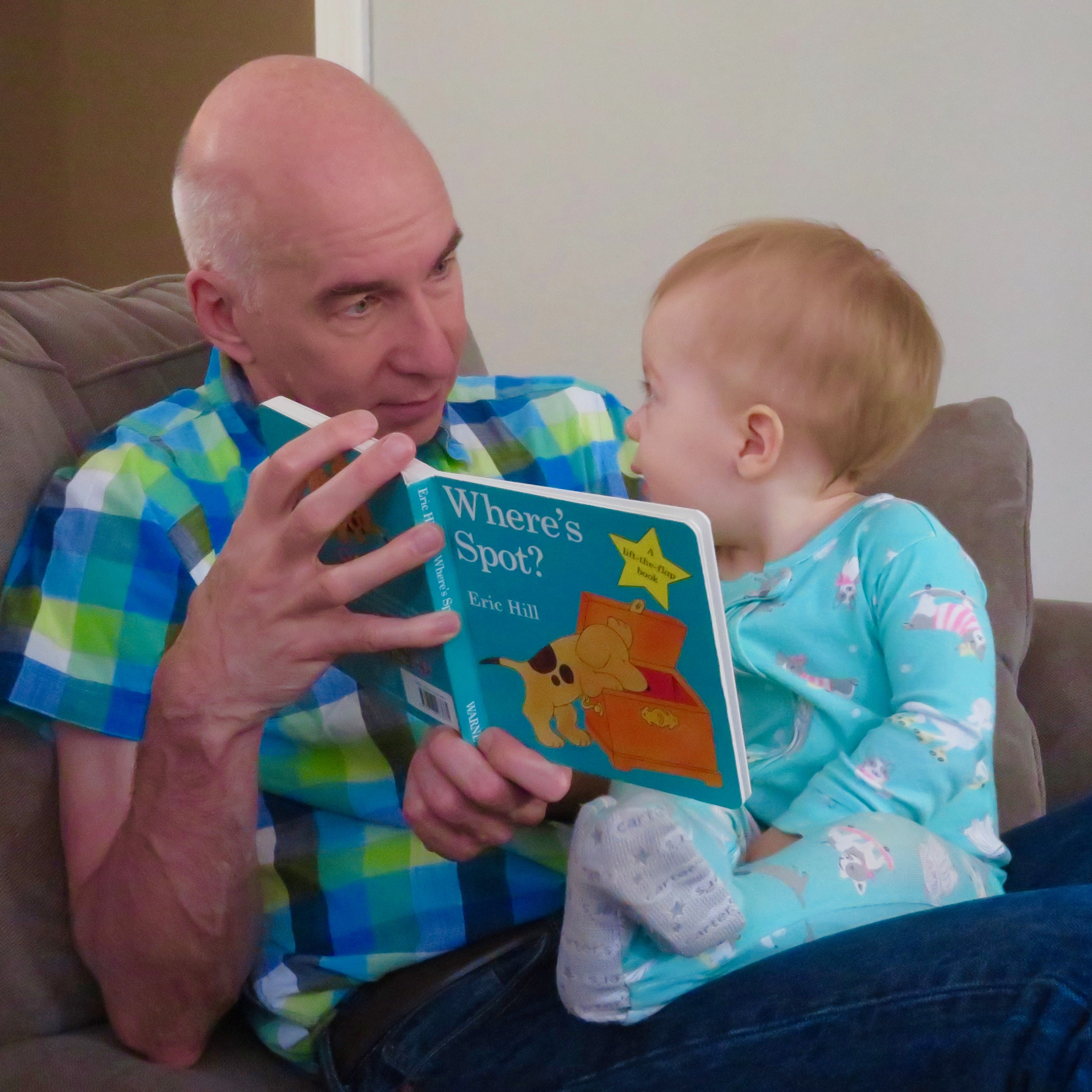 and how about some cake?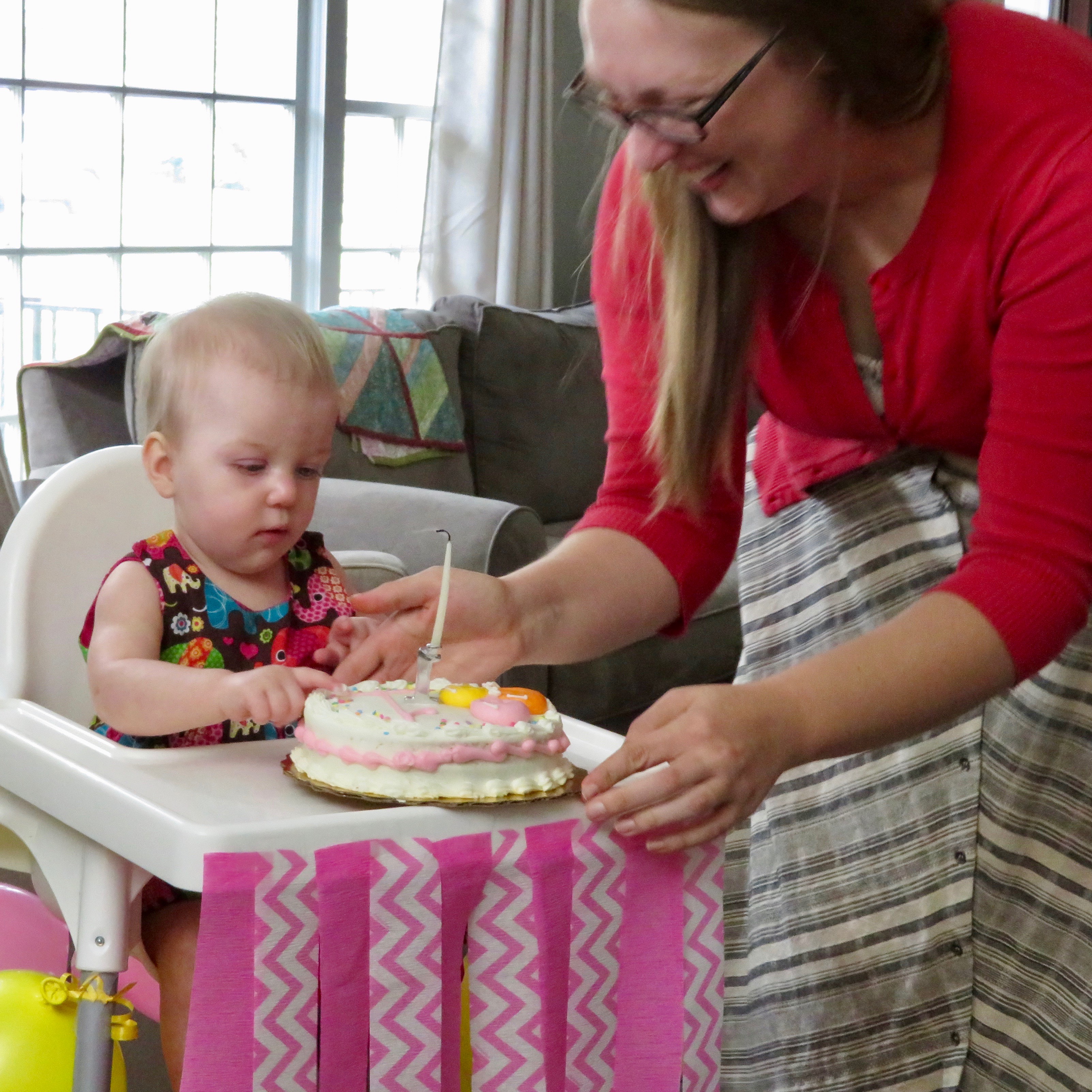 It took a while but Lilly decided she likes cake!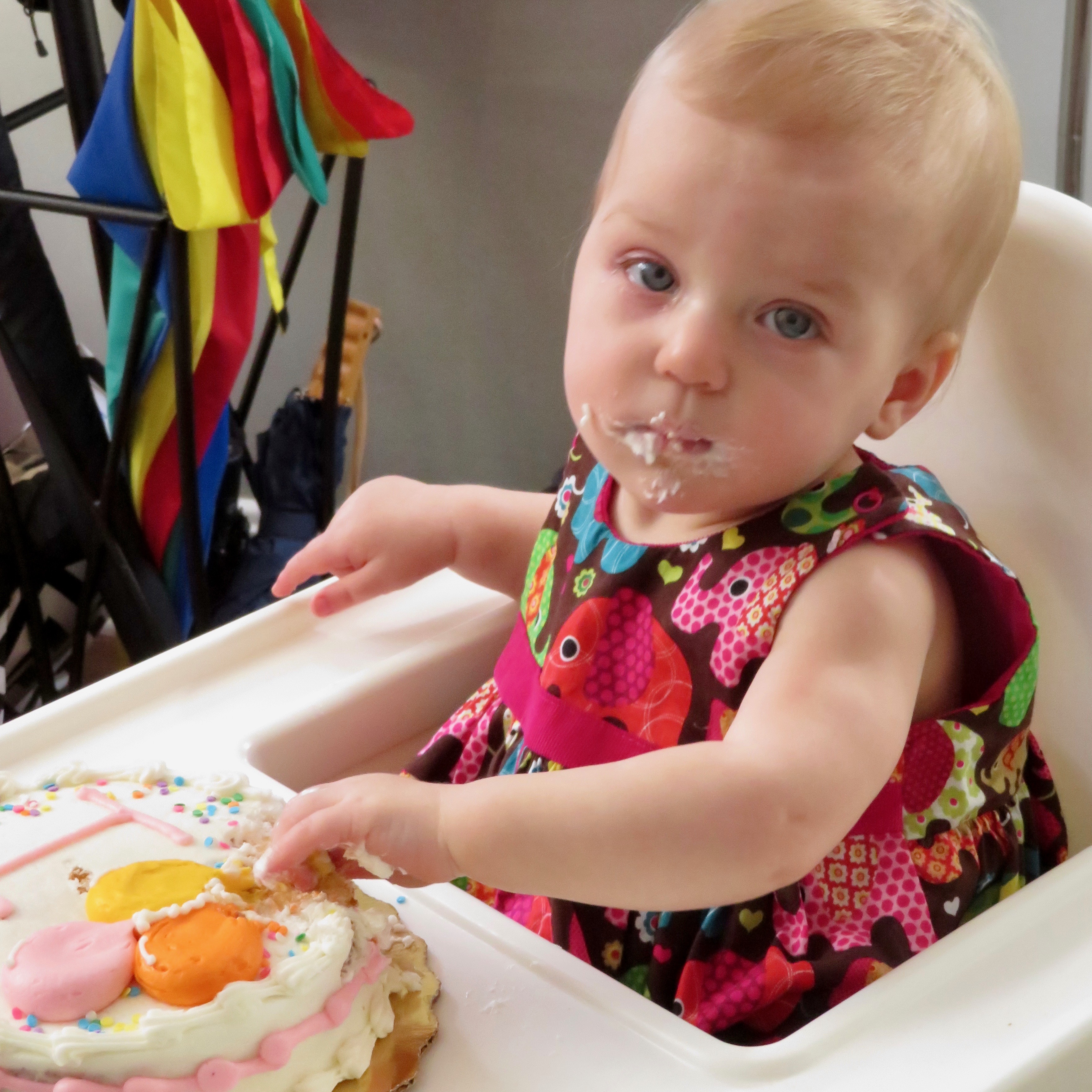 There were lots of friends and family gathered to celebrate Lilly. We had a super Saturday in Nashville.
The flight home Saturday evening?
Well… we were delayed due to the storms in Illinois. No rain in Nashville but lots of red and orange on the radar in Illinois! Finally there was a window of opportunity and we were rushed on to the plane. Some noisy passengers almost stymied our take off but I think there were some stern words and they settled down…
I watched our flight path and we certainly took an interesting route between the weather systems. There was an amazing light show out of the window to the west as we approached but our pilot was great, and we landed at Midway no problem. I was happy that Steve was driving home as the storm came in. Highways in the pouring rain are not my idea of fun.
So yesterday was very calm. I cleared up my sewing room enough to do some prep work for my class with the Heritage Quilters of South Suburbia tomorrow. I cooked some lunch. We went to church in the evening. I came home with some exciting plans for next year…
This evening I am heading west again, to Sandwich to visit the Fair City Quilters. Tomorrow I'll be going South. Meanwhile, Quilt Festival is getting closer. Yes, it's a wonderful time of the year!