I always tell my students that I love to receive pictures of finished projects but I'm still surprised when one actually appears in my inbox!
Pam made great progress in our improv class at Road to California.
By lunchtime's gallery walk she had some interesting elements on the wall.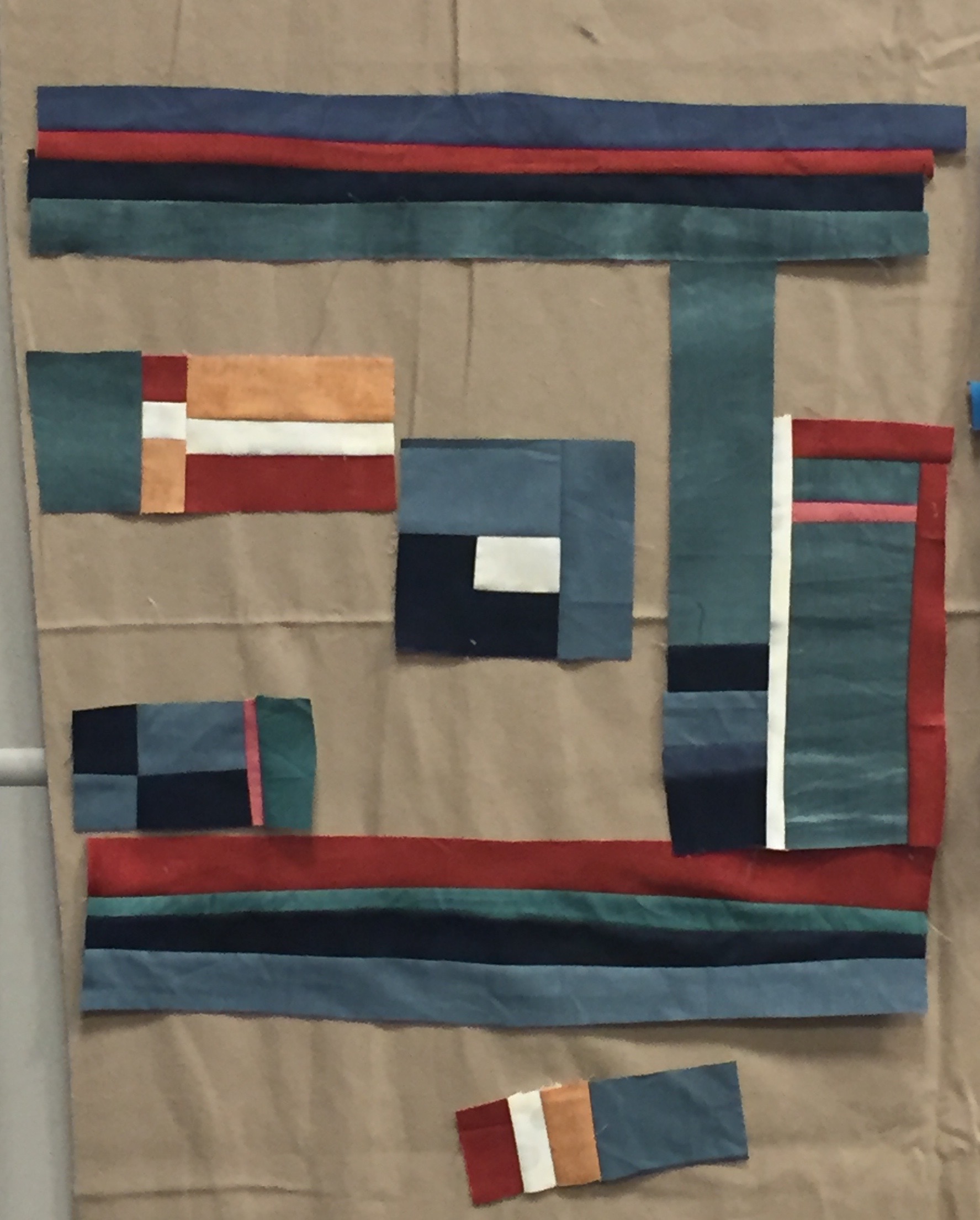 By the end of the day it had become this, complete with borders.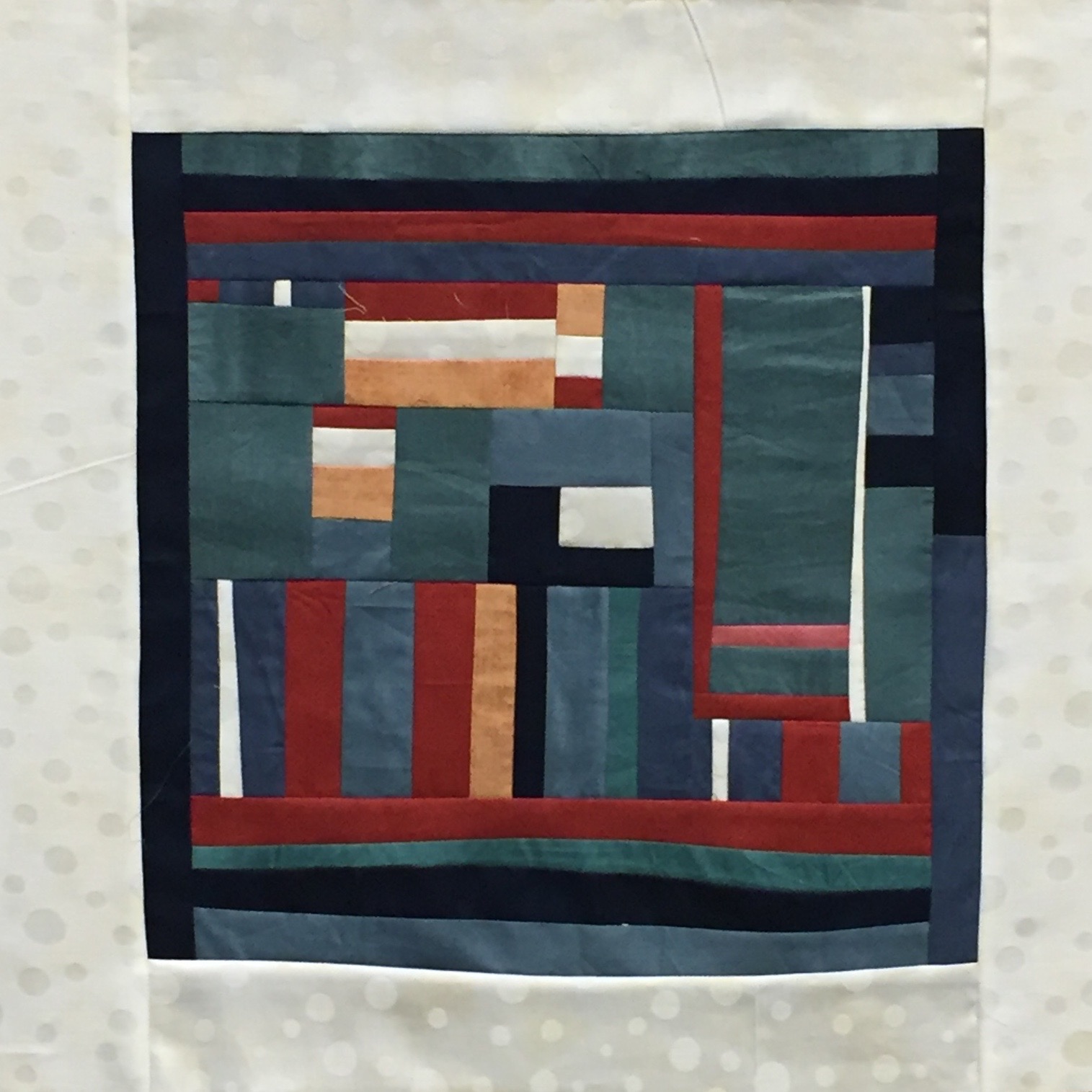 And now it's finished, all quilted…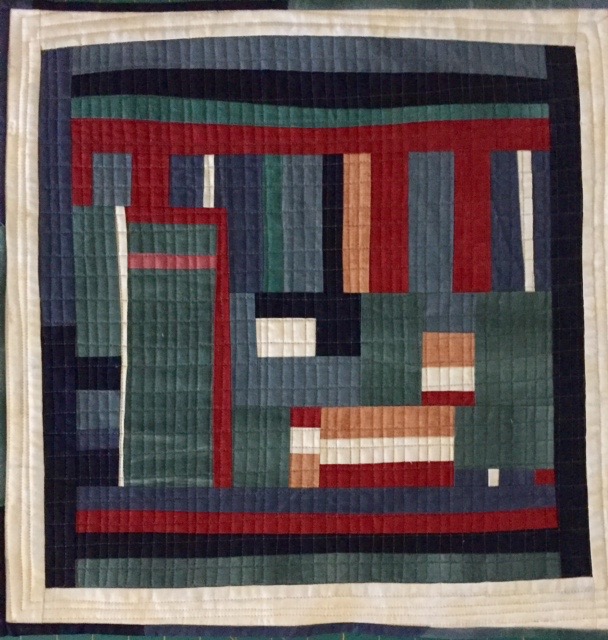 Pam seems to have turned it the other way up… It's always a good thing to consider the orientation of your work. Sometimes it's just the right thing to do!
Super.
It was a full class. I'll look forward to seeing some more pictures?