Last week was Spring Break in Rockford. Time to go visiting?
Julia arranged a little side trip to visit Emily and her parents on Wednesday afternoon so off we set, over the hills…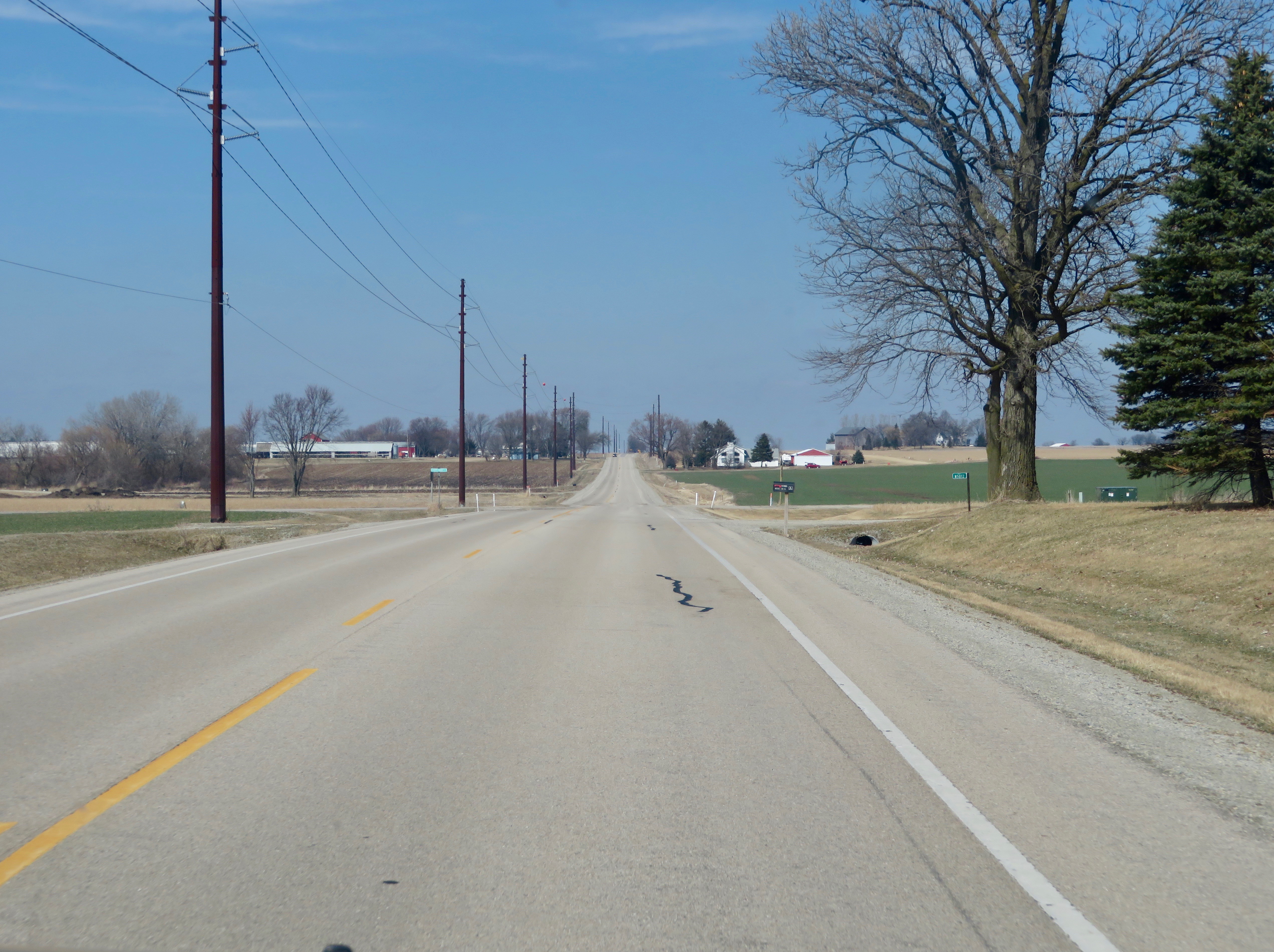 and through the fields!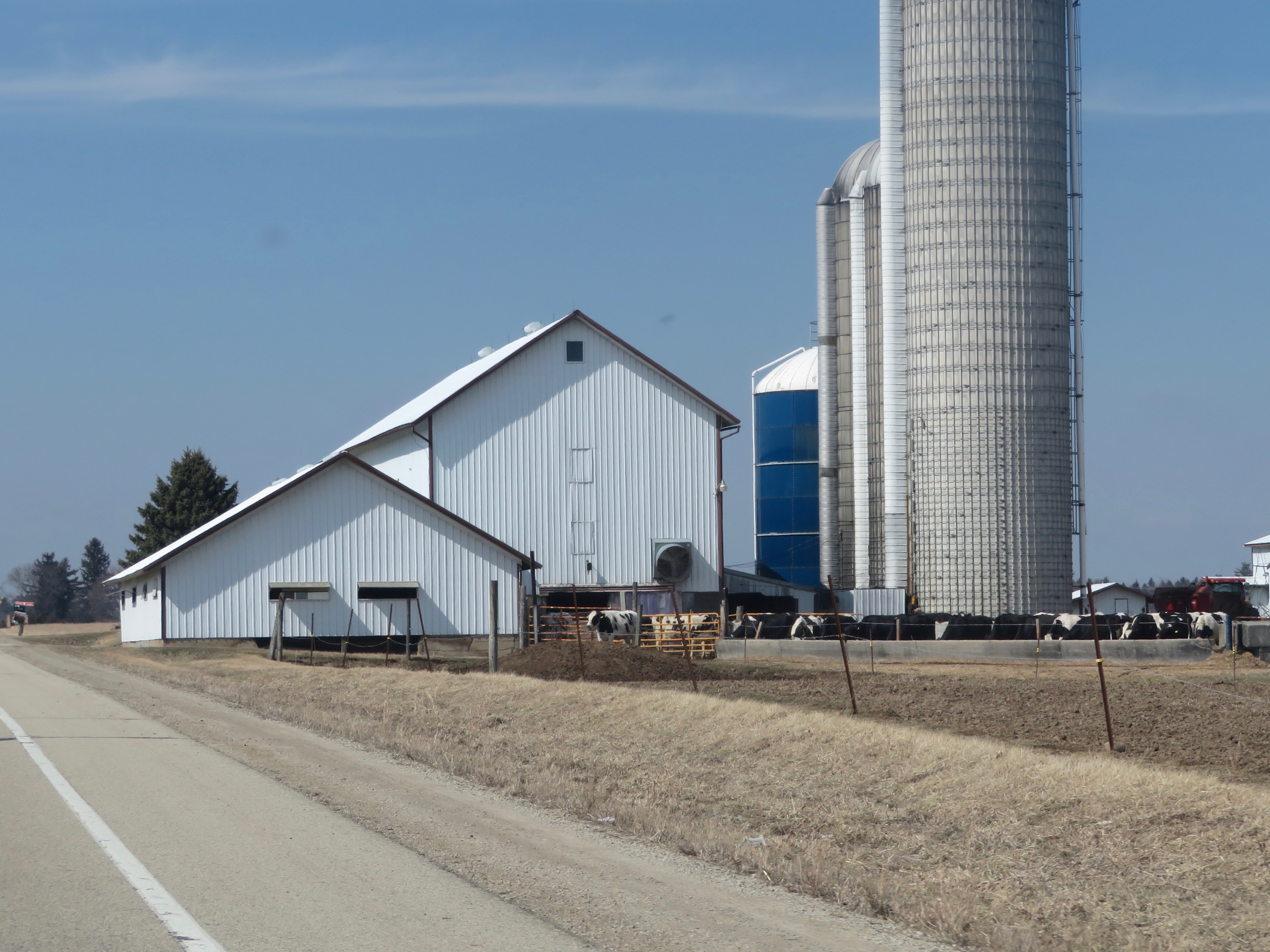 Not in the Chicago suburbs any more?
The chickens were out and about to greet us,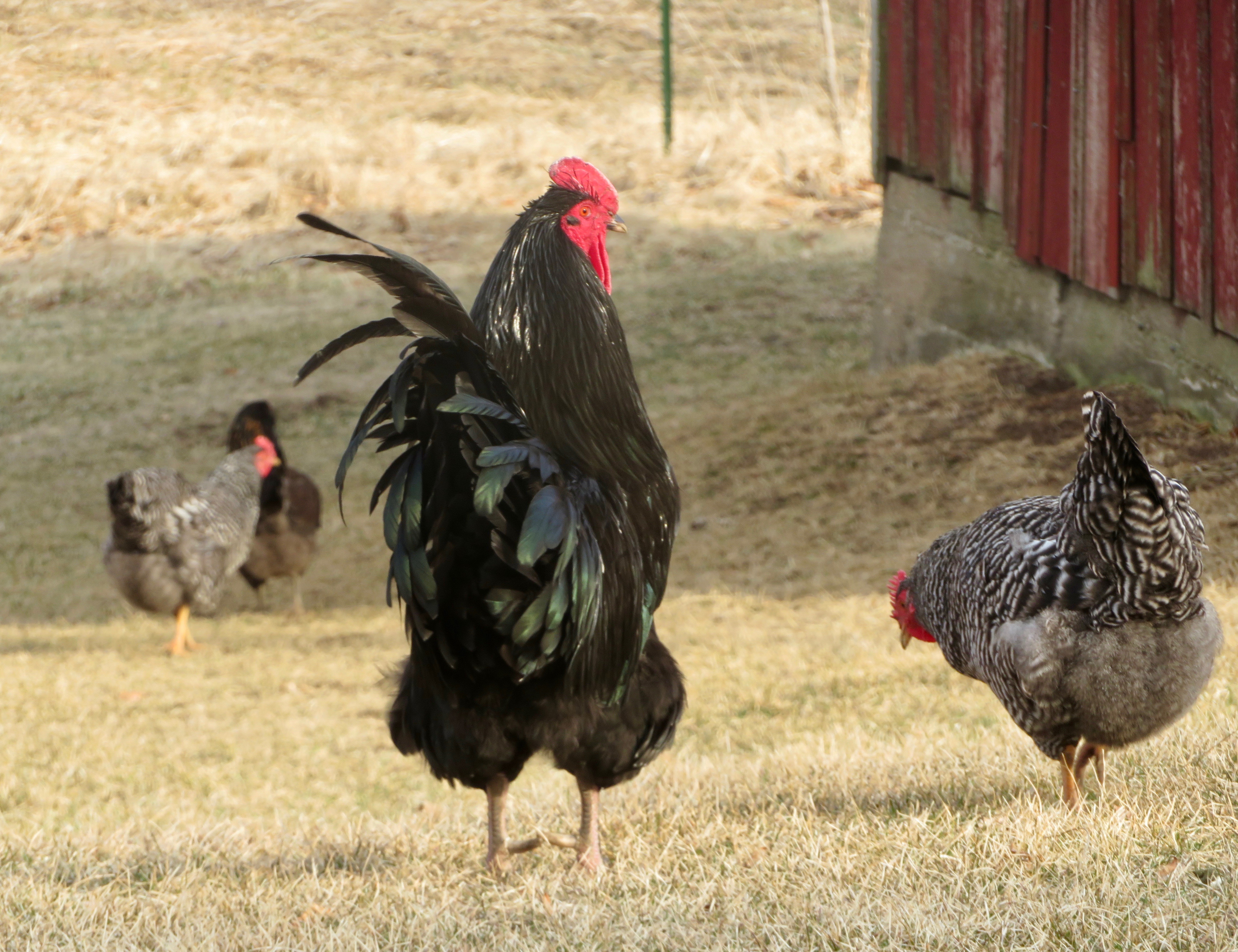 leaving eggs ready to be collected (or "picked" as our young farm laborers called it)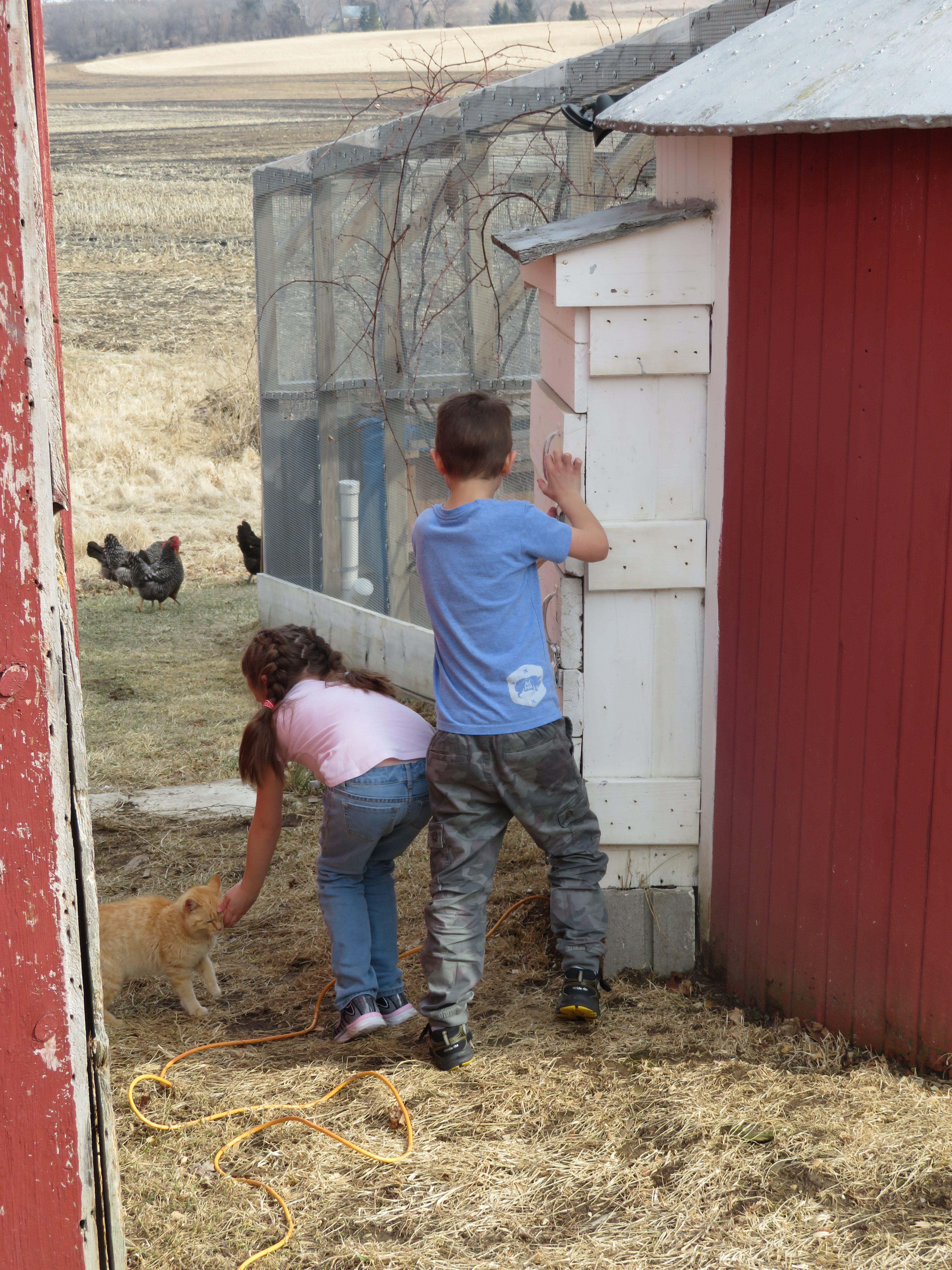 But we'd really come to see the baby!!
Ruby was ready to hold Emily.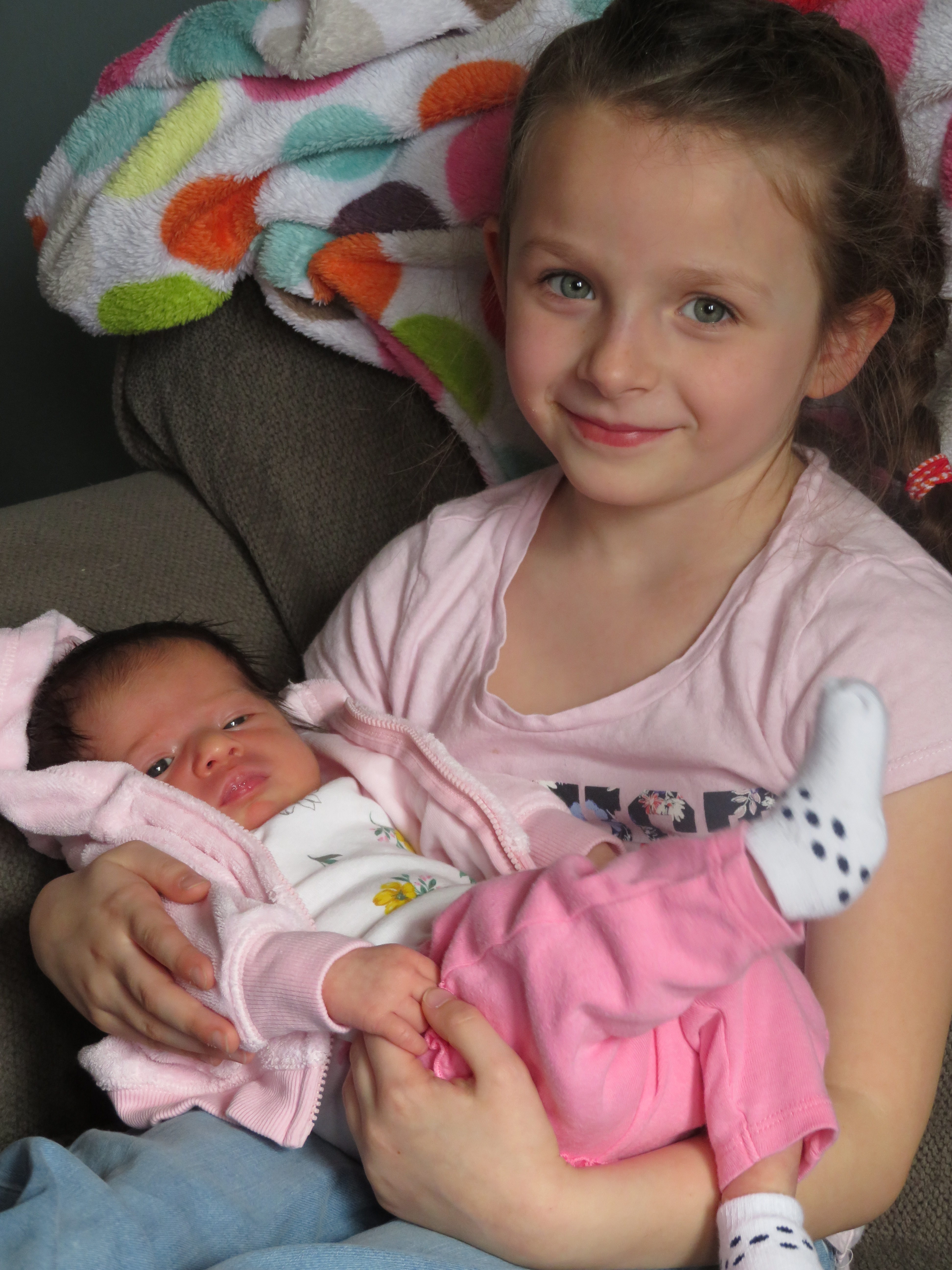 There is always time for a walk.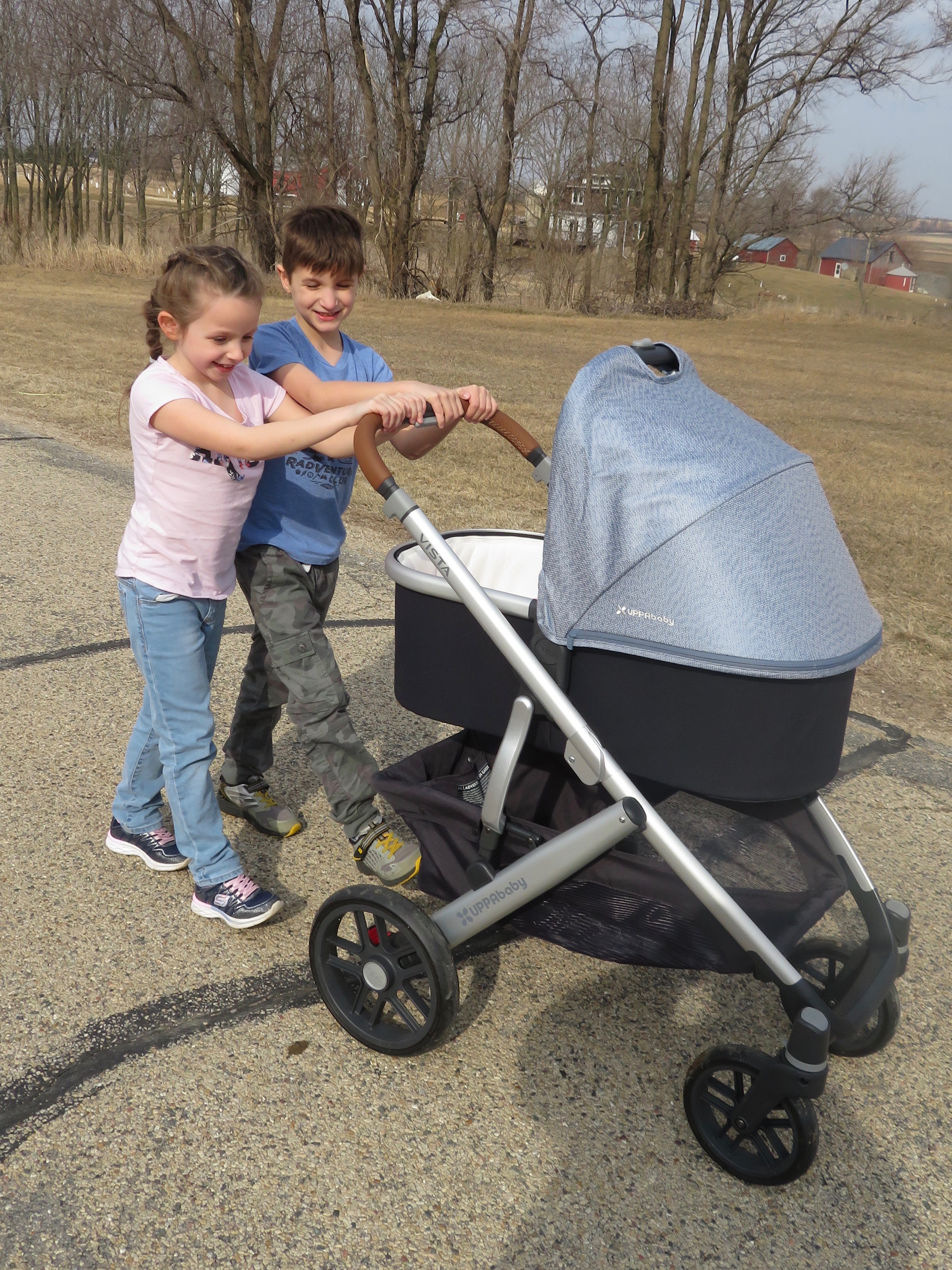 And just one last picture before we left.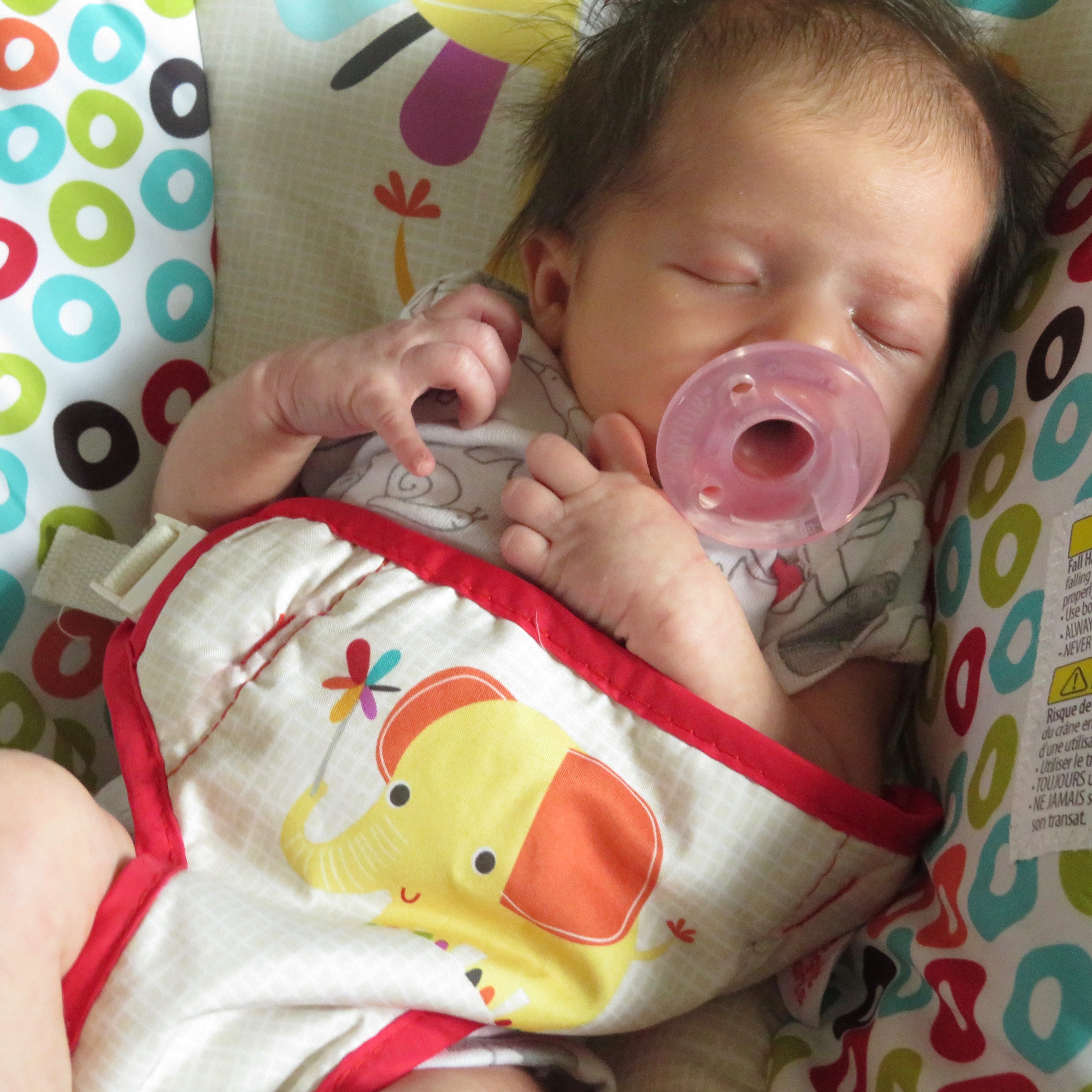 A quick trip. Everybody is well and happy. We left while the going was good 🙂
Can you believe it's April tomorrow? A new month means a new butterfly. I'm not sure I'll be able to post it before we head out in the morning, but definitely before nightfall….