Today is the third Saturday of March and we all know what that means?
It might not be the first thing that springs to most people's minds but yes, it's National Quilting Day!
So that means it's a good time to show off my latest quilting finish…
Back in 2018 I made this little (24″ square) quilt for the online class * I recorded in Golden, Colorado.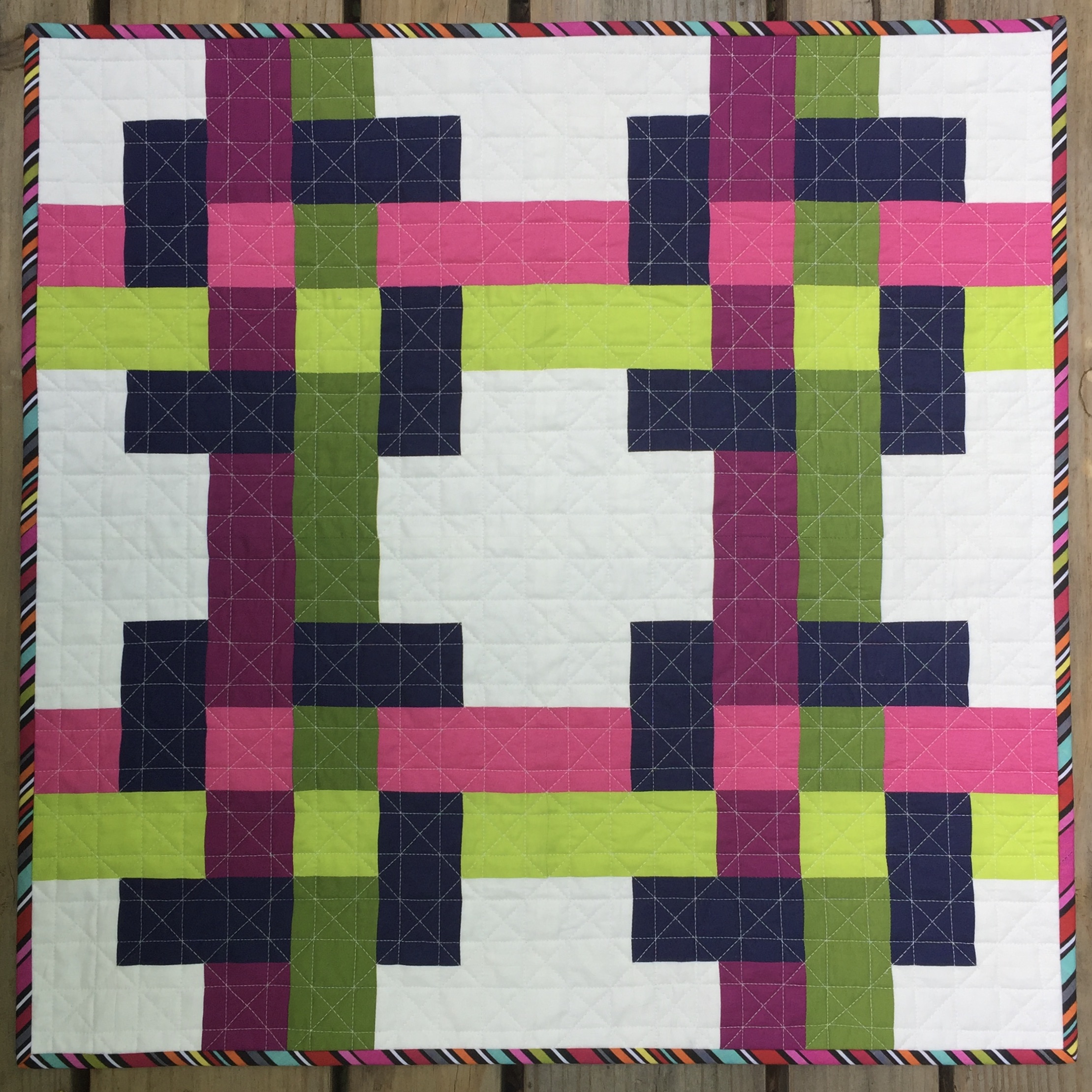 Inspired by a tiled floor ( I do like a tiled floor…) and quilted with a straight line grid design 🙂
Obeying the well known truth that two are better than one I had constructed two quilt tops, in different color ways, and I recently came across the other one while clearing up my studio. And what's a girl do when she's stuck at home and not supposed to be going anywhere?
Time to quilt? I basted that second top and set to do just that!
And here you are…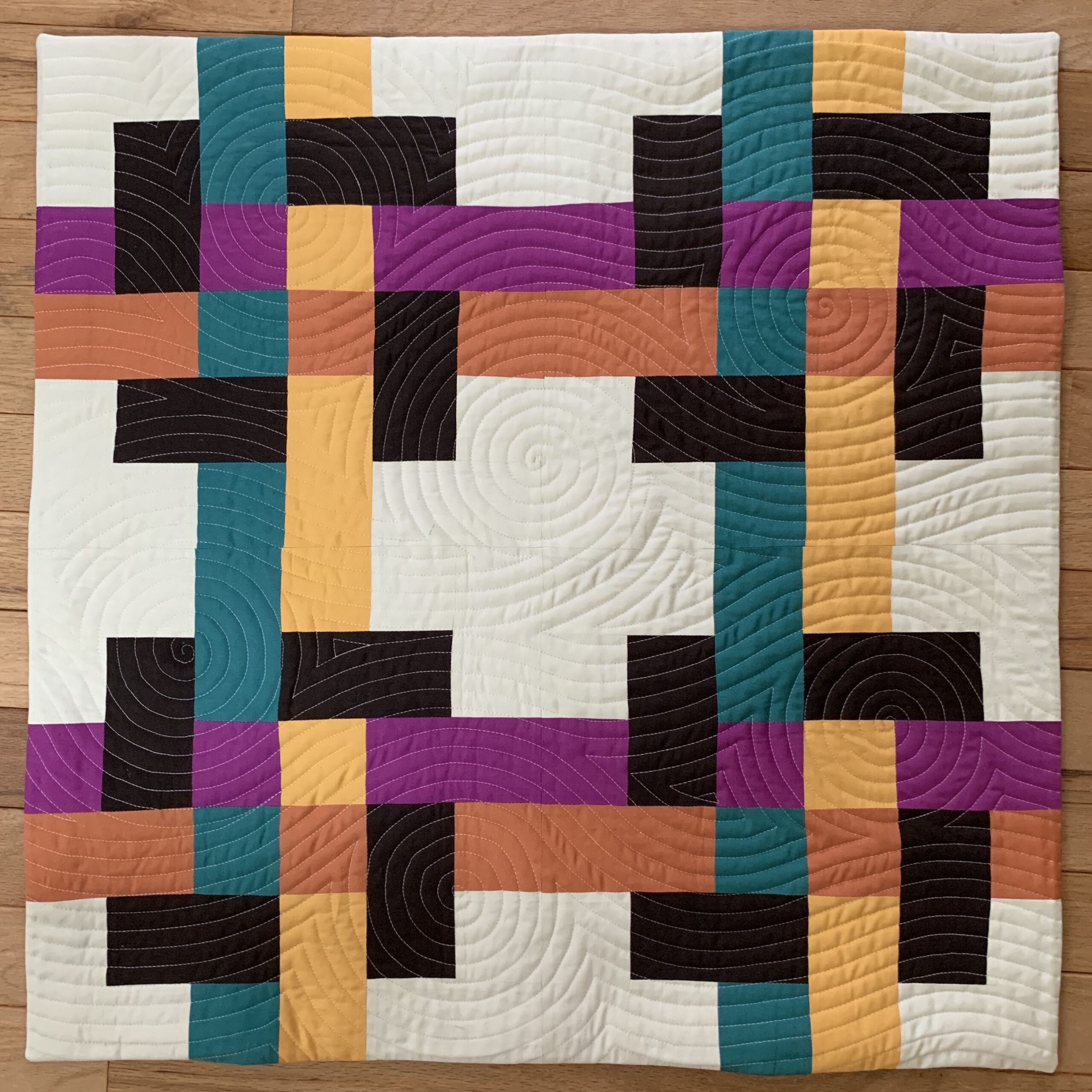 Same but different. Hot off my trip to California I had an idea I wanted to pursue. Could I combine spirals and organic curves? I think I did it! I used 60 weight Elfina thread from Wonderfil to add texture rather than color. There is a little wobble in places with the thinner thread that I think doesn't show with a heavier weight thread.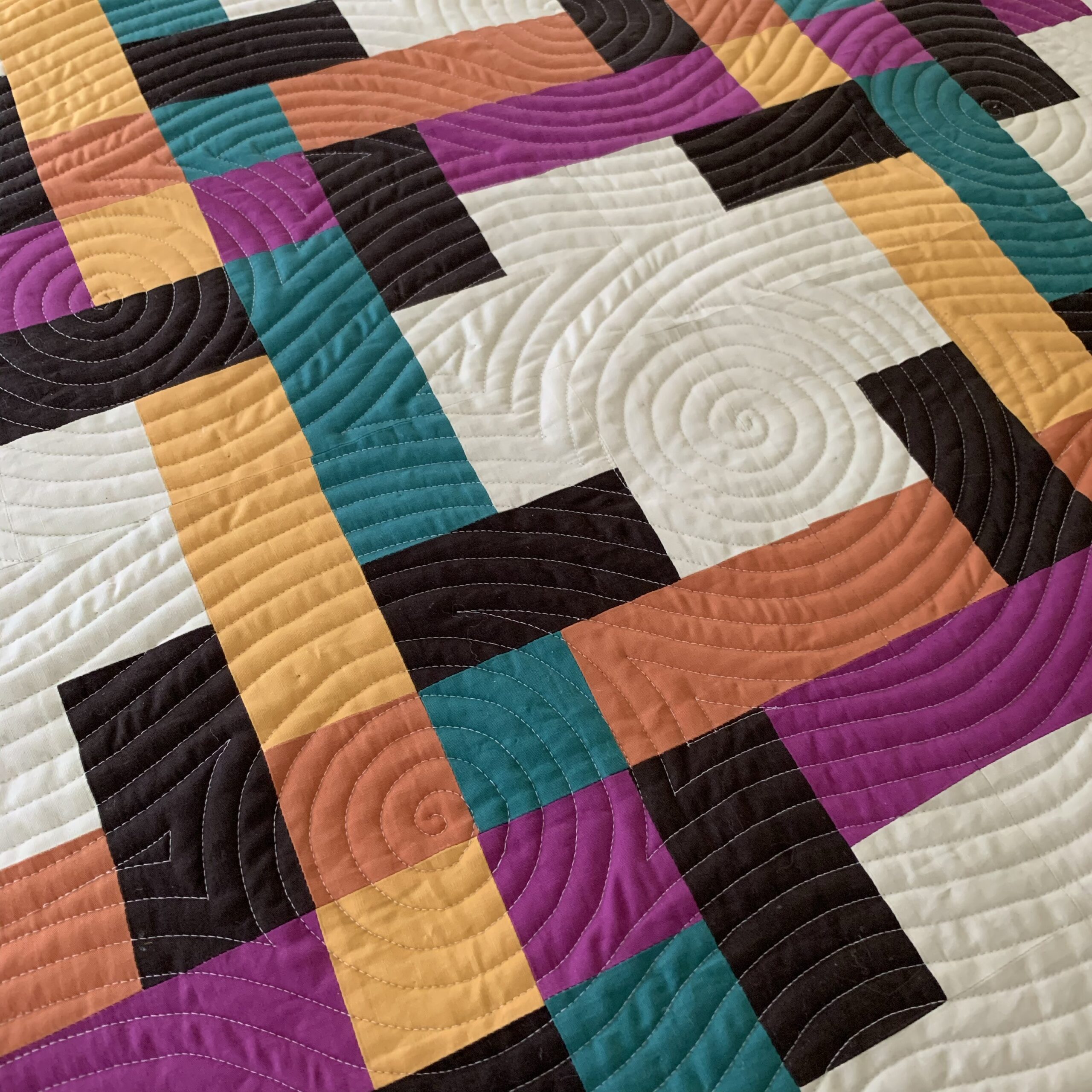 But I do like the overall effect. I had lamented the lack of a fix button on my sewing machine for those pivot points and two of the Californian students came up with a suggestion… how about altering one of my stitches to zero length, zero width and toggling across? Great idea! By the end of my quilting session I had got it… Make sure not to pull your work forward under the foot when pivoting and it works like a charm.
A facing seemed an appropriate finish so I added one for an artsy clean finish. I use a very simple method with no miters.  I found it at All People Quilt. My grandma always wanted to see the back of anything I bought. Here's the back of my little quilt.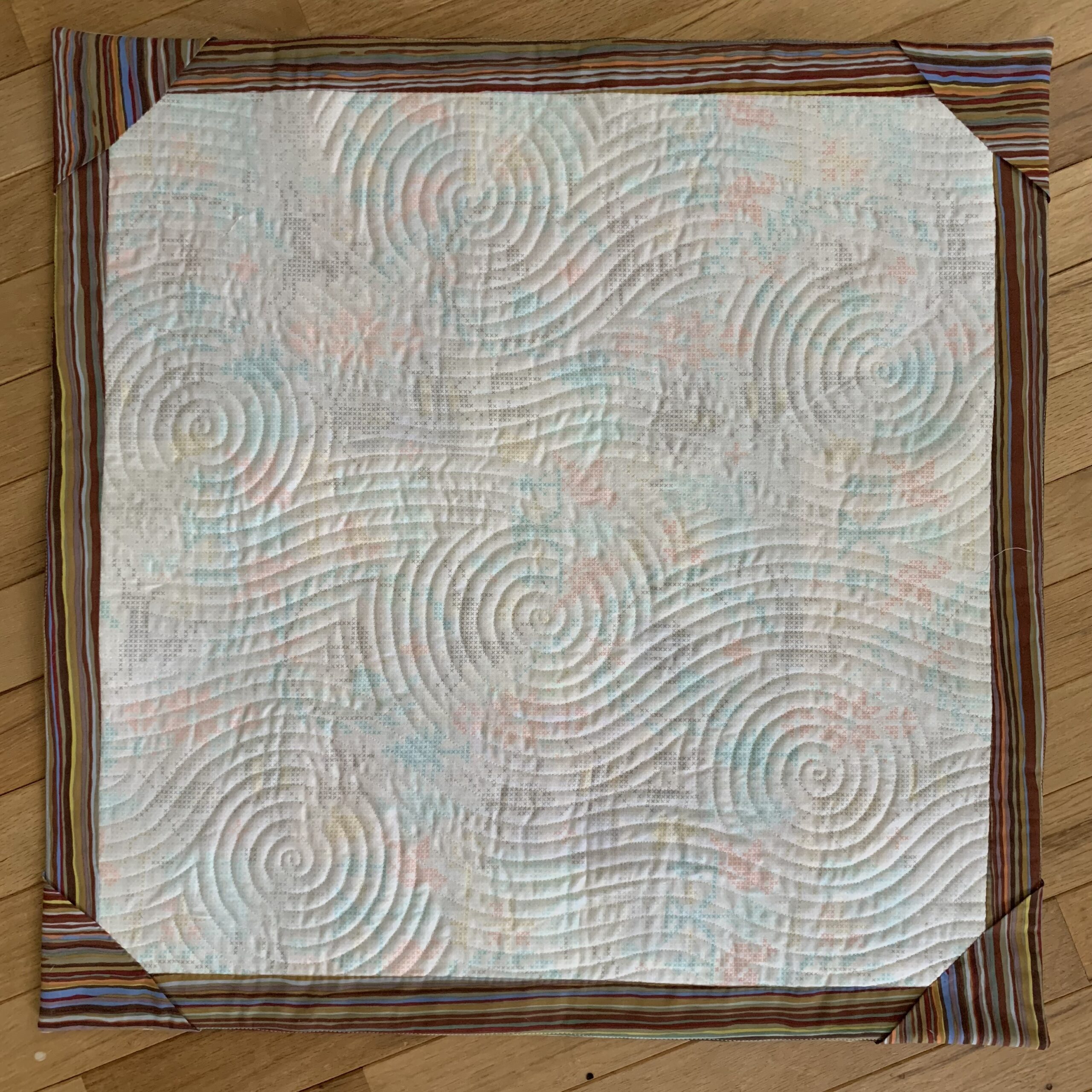 And just because I can, a closeup of the quilting.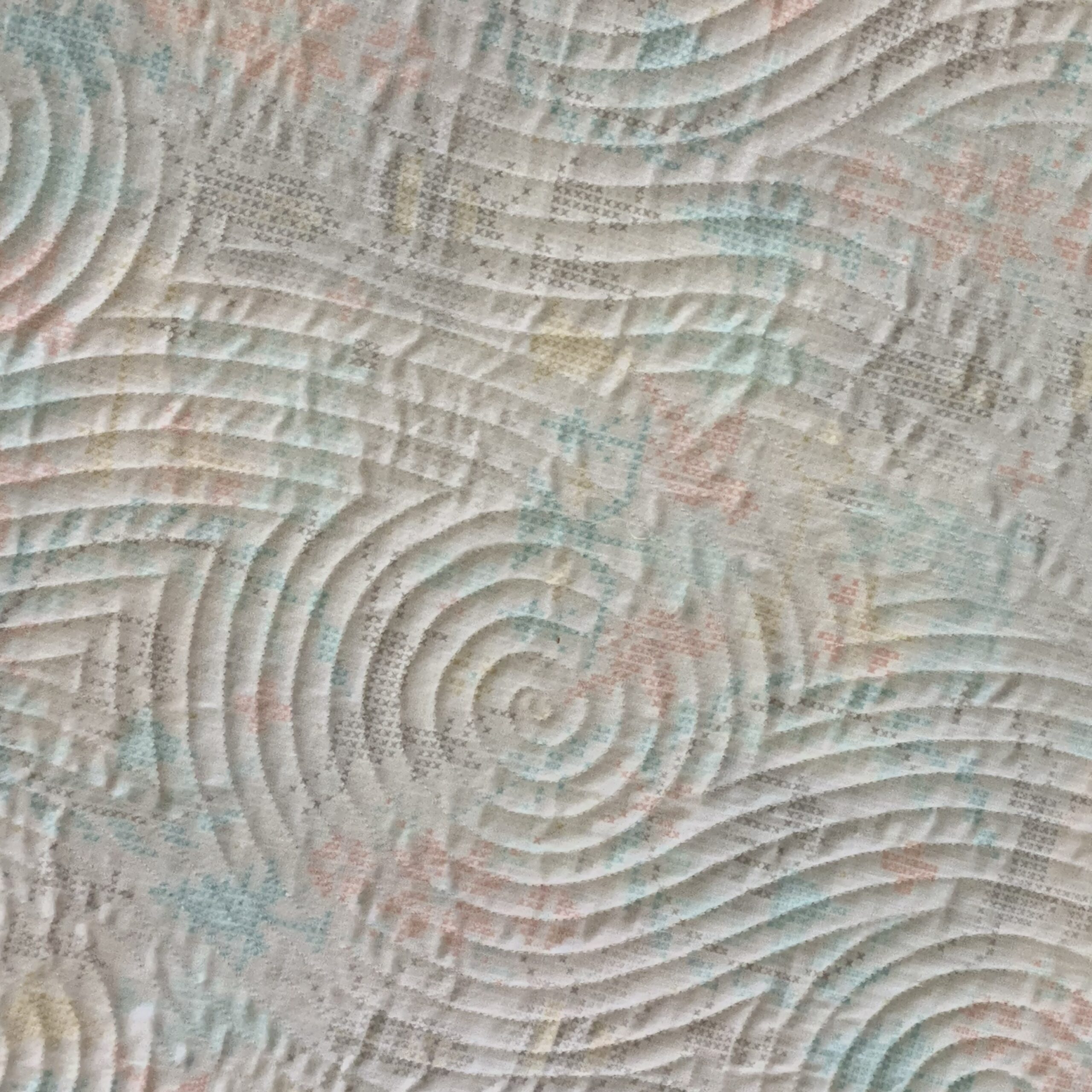 Not too bad at all?
I think we would all be in agreement that life is not quite normal at the moment. In Illinois we have been told to stay home for at least the next two weeks. That's going to mean I have lots of extra time that I didn't expect to have… Let's see if I use it wisely?
Meanwhile I enjoyed my coffee in a special mug this morning.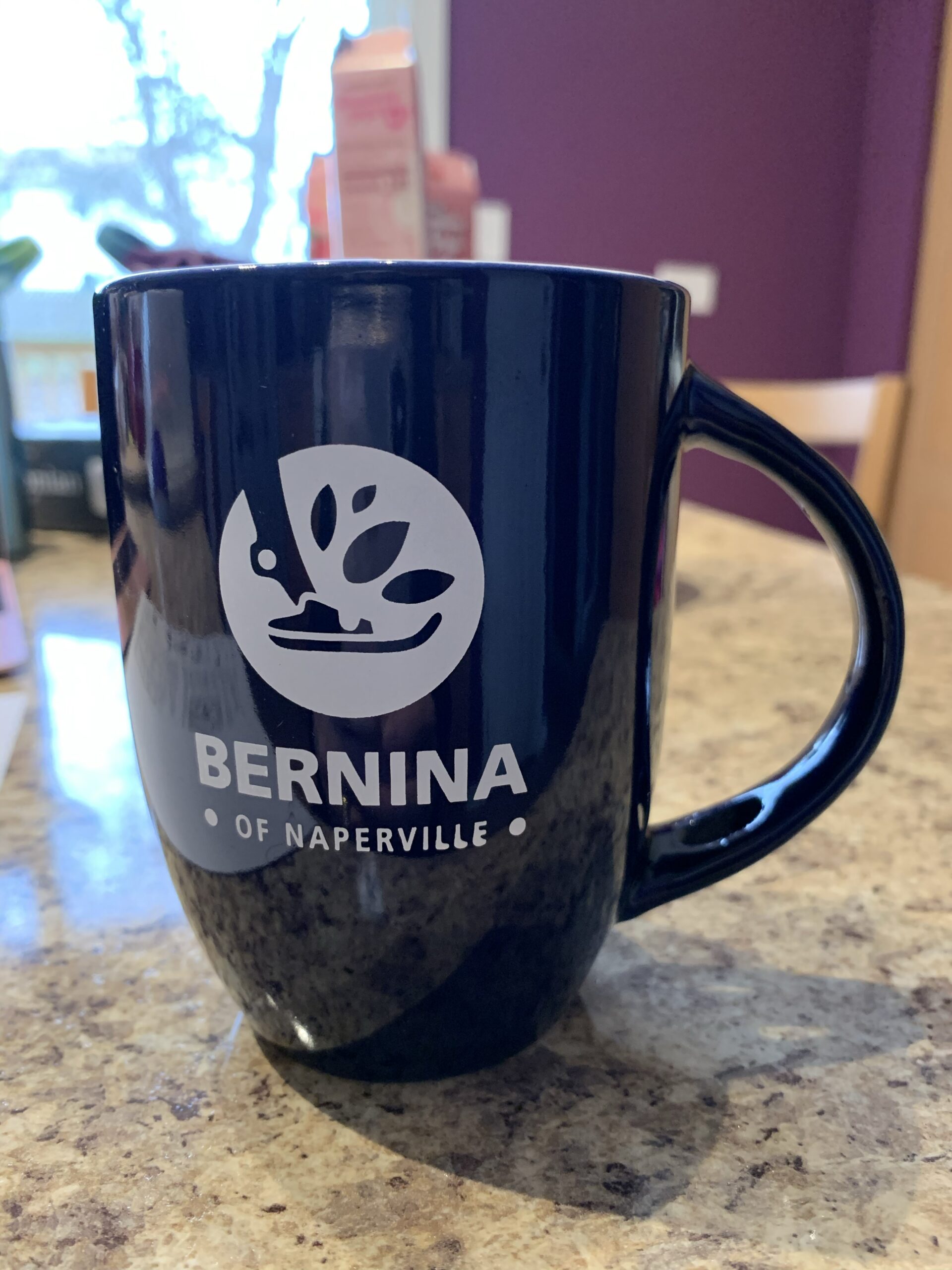 Thanks Gayle of BERNINA of Naperville. I hope it won't be too long before I see you again.
Happy National Quilting Day everyone!
* If you happen to be interested in the Online class it will be running again from April 17th through May 15th. I'm sure I will be telling you more very soon but you can find out more here for now.