Monday found me with friends at Inland Empire Quilters Guild in Corona. They were one of my first bookings when I spoke there three and a half years ago. This time I was debuting my new Language of Flowers talk with forty of my flower themed quilts, some fabric flowers as prizes and information from the American Society of Florists. Nobody went to sleep and people laughed at appropriate times so it seems fit to repeat in the future…
Afterwards there was time to inspect the quilts more closely…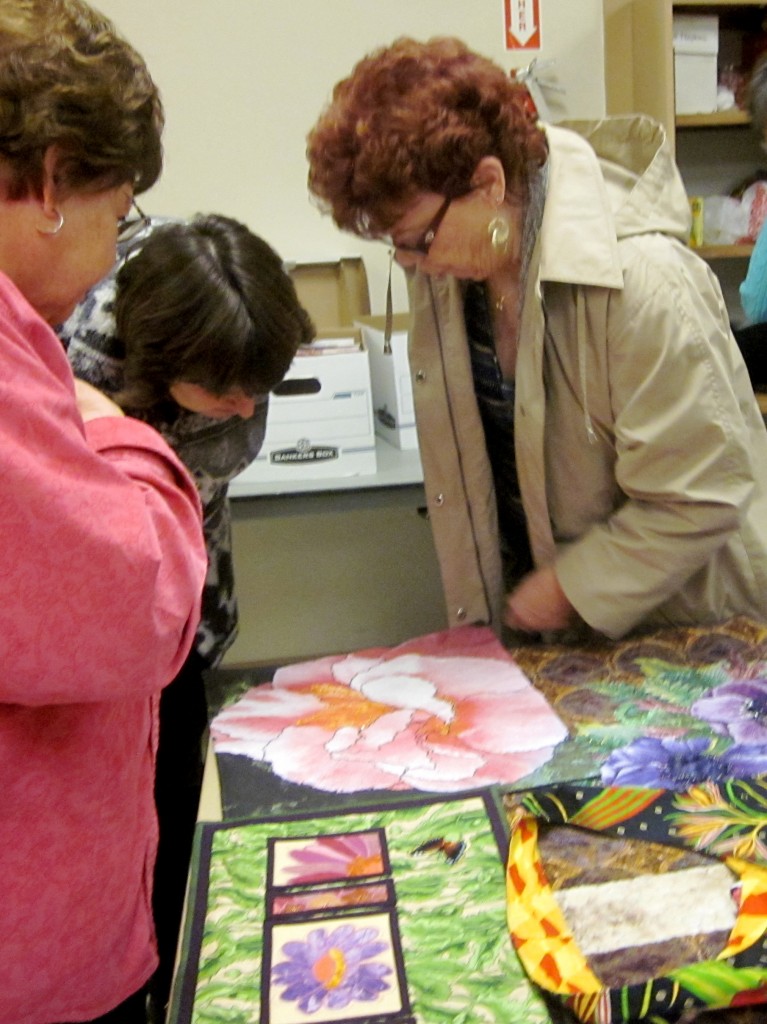 Imperial Blooms deserved a second glance…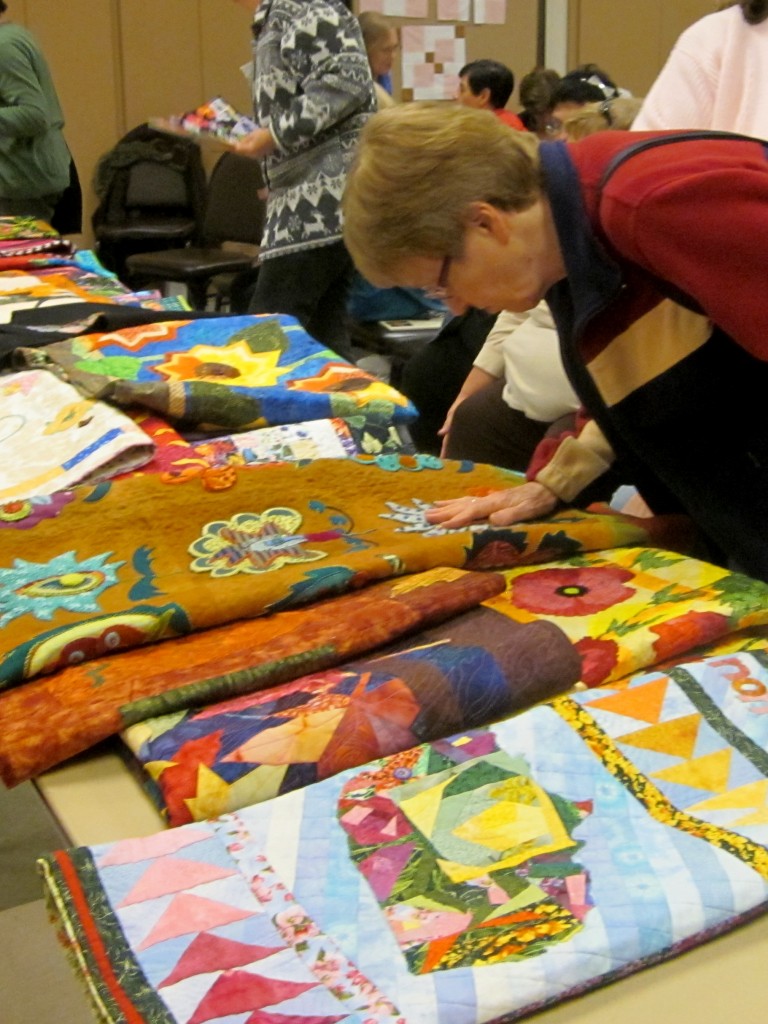 Tuesday was spent at leisure… we visited a yarn store and a quilt shop in Riverside but didn't do much shopping. Then today I dragged Sheila (if you can say that when she did the driving) down the mountain into LA to visit Mood Fabrics – as featured on Project Runway…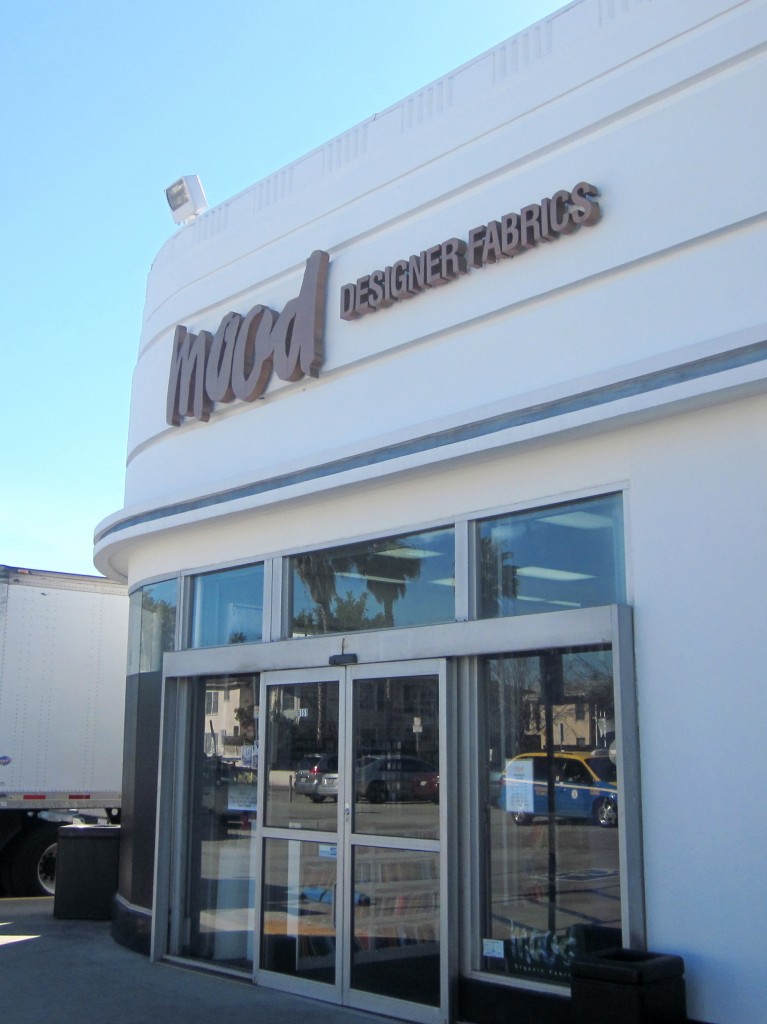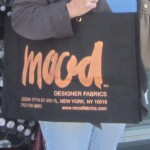 It took a while to dig through the shelves of fabrics but I found some silk chiffon for my MOG dress and then took a swatch of something brighter for the MOB outfit I will be needing later in the year. We were cute enough to get a cloth bag each… very cool!! It is big enough fit my handbag so I will able to use it as hand luggage on the way home. It's amazing how all those very small purchases add up when it comes to fitting them in a suitcase!
I managed to take a photo through the windshield as we passed downtown LA on the way home. It looks just like it does on the TV with the mountains and palm trees against a bright blue sky. There was even a blimp floating above the city to complete the picture…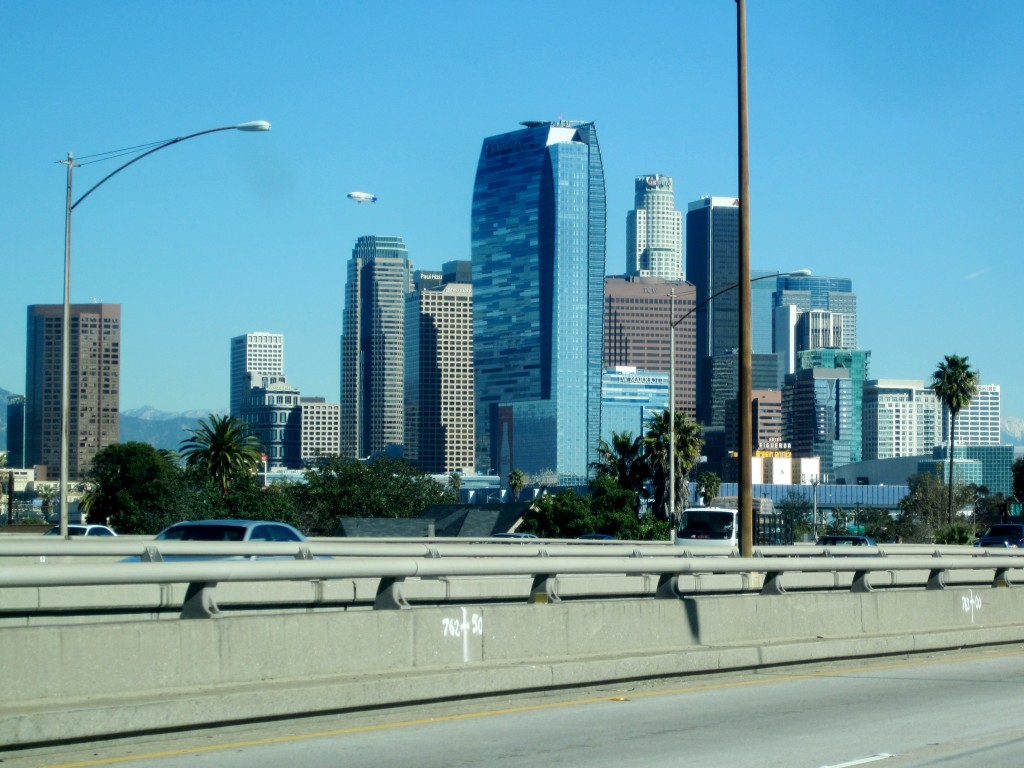 Tomorrow, Palm Springs!