It rained on Sunday! I had the windshield wipers on full speed all the way to Dwight where I collected Sue Spargo from her Bloomington handler and made a hasty suitcase transfer… It continued raining all the way home to Naperville.
It had stopped raining by Monday when we went into Chicago to visit the Art Institute. Our day included a docent led walk around the Modern Wing and an inspection of the Asian,  African and Native American rooms. I felt extremely educated by the time we went out to greet the lions.
Here is Sue with one of the iconic Chicago landmarks.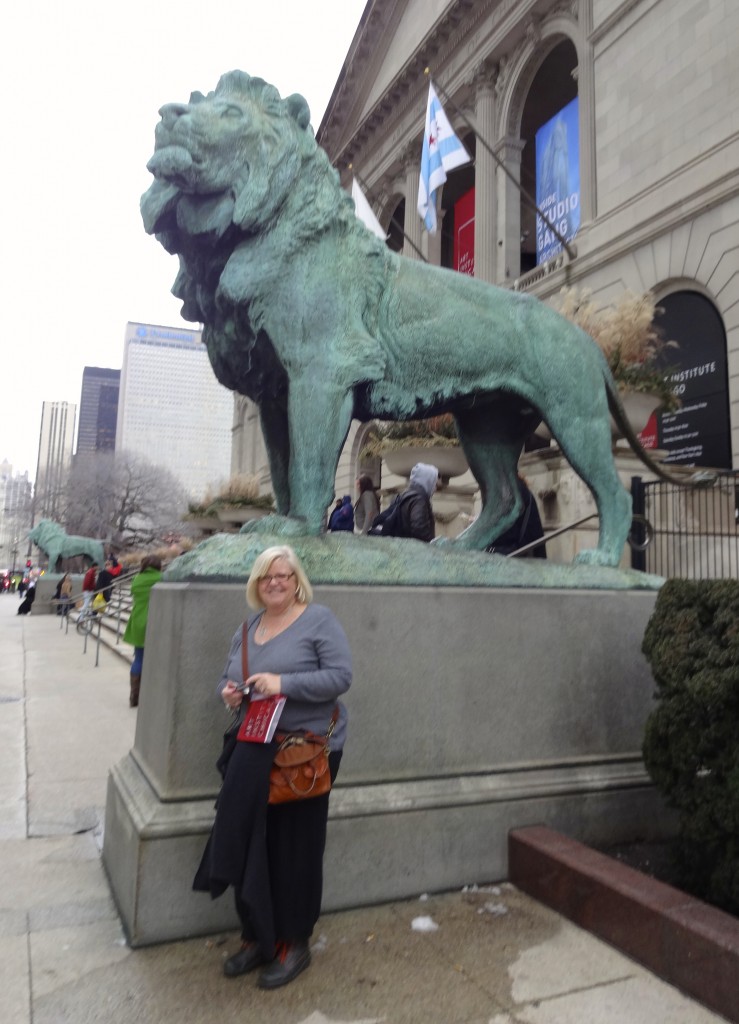 The map she is carrying served us well on our trip round the museum.
On Tuesday we welcomed twenty five students to Sue's Leaf Sampler class for Riverwalk Quilters. Sue got straight to work and soon everyone was stitching. Questions were welcome and demos plentiful…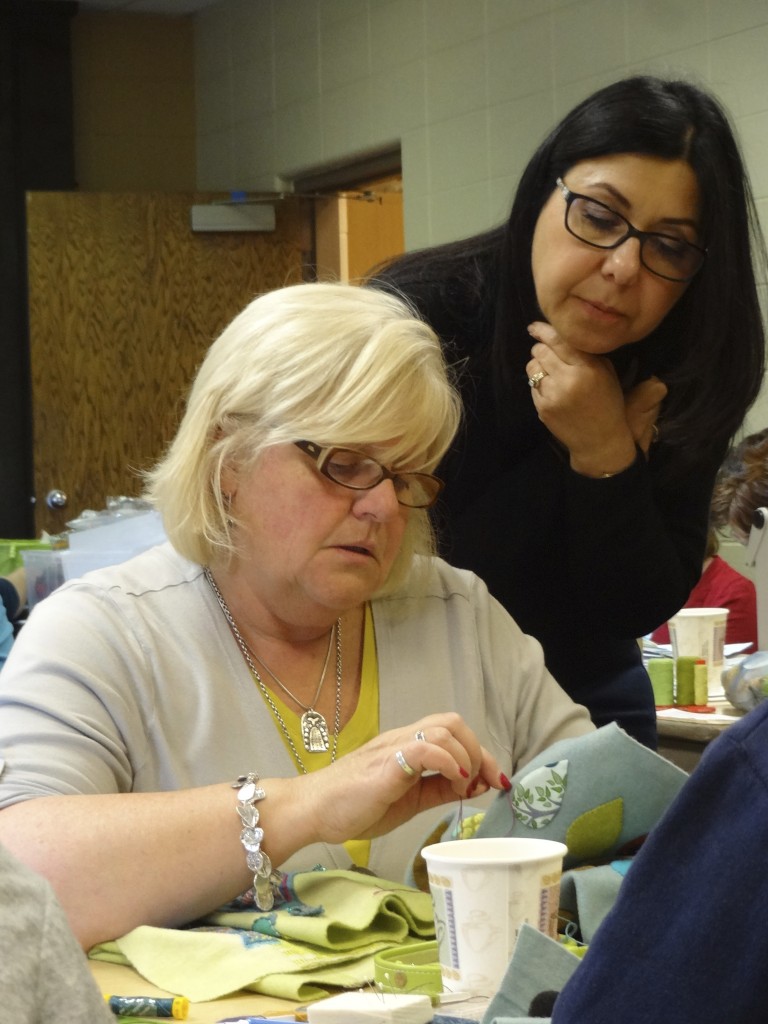 Seven hours later it was time to flex muscles and move some tables into the hall ready for Sue's lecture.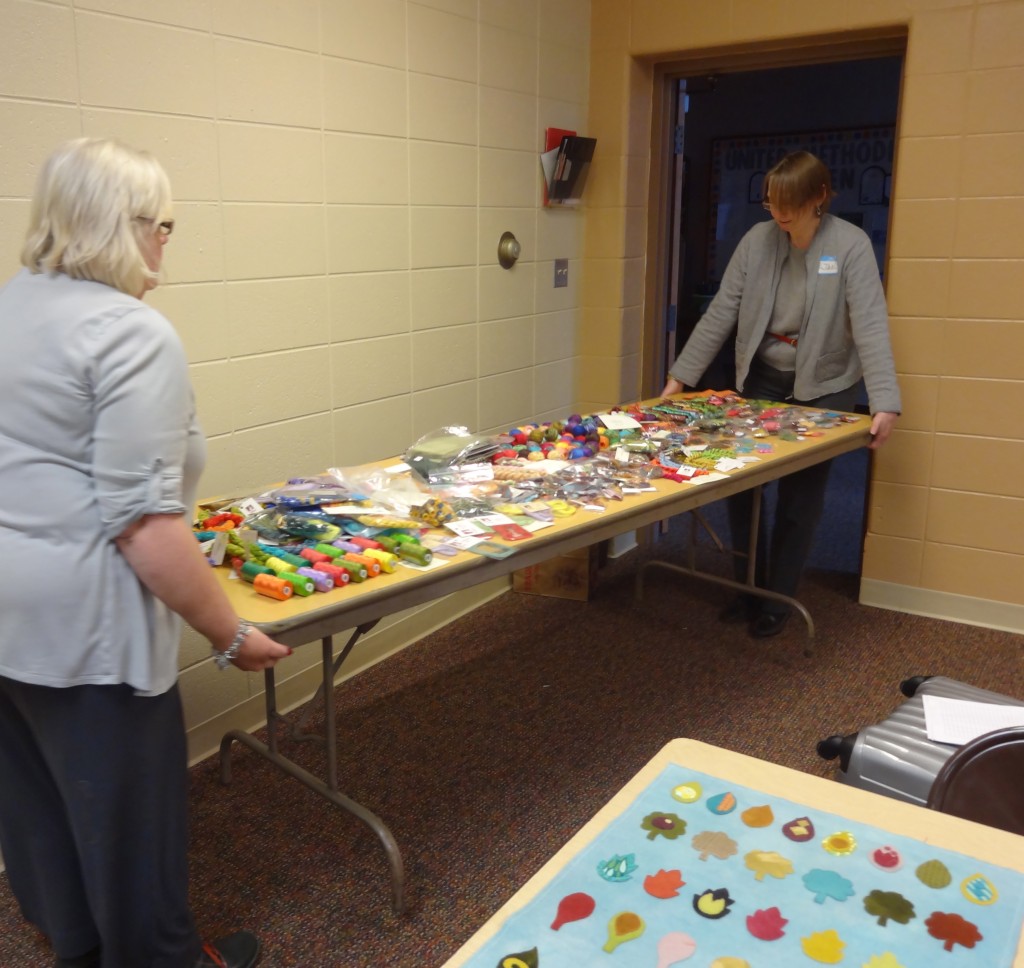 Here's  Sue, microphone in hand, with her Robin Run the Hedge quilt.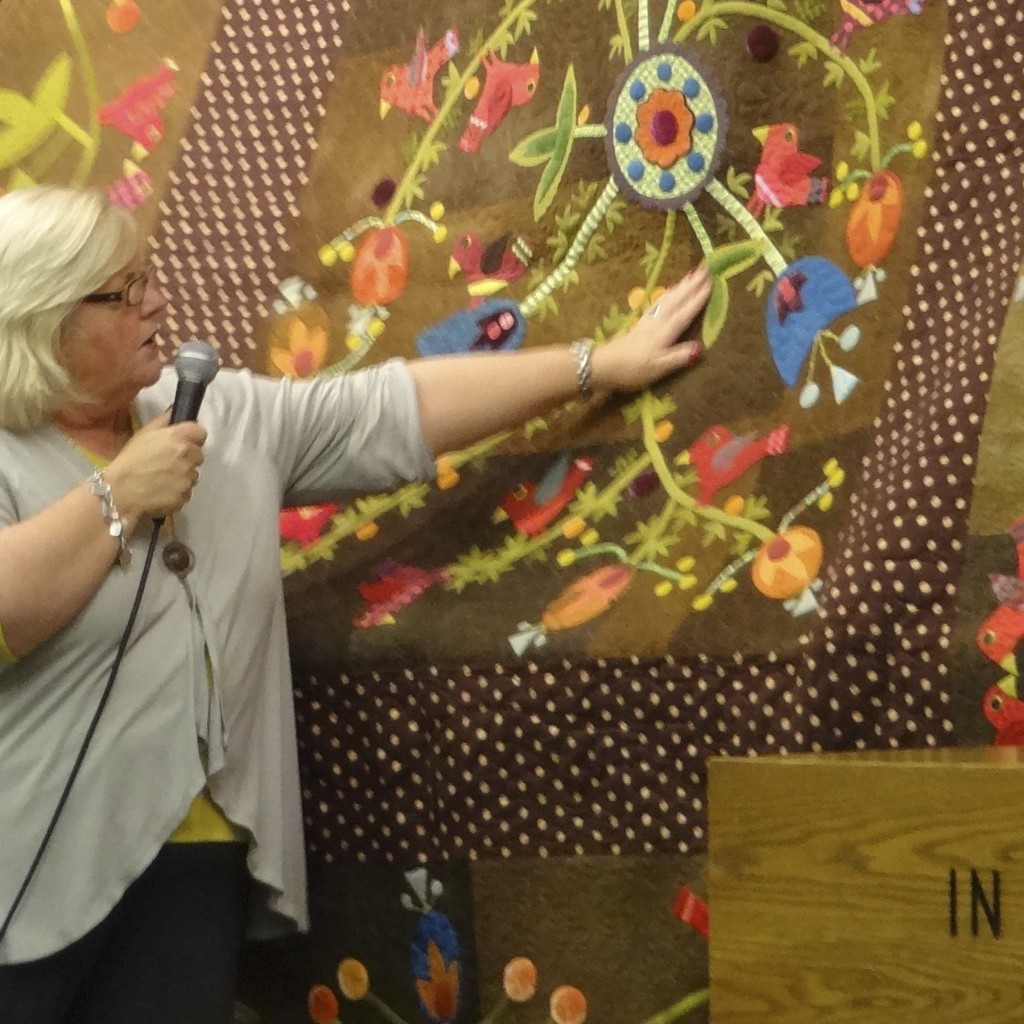 It was a long day but next morning we were back stitching again…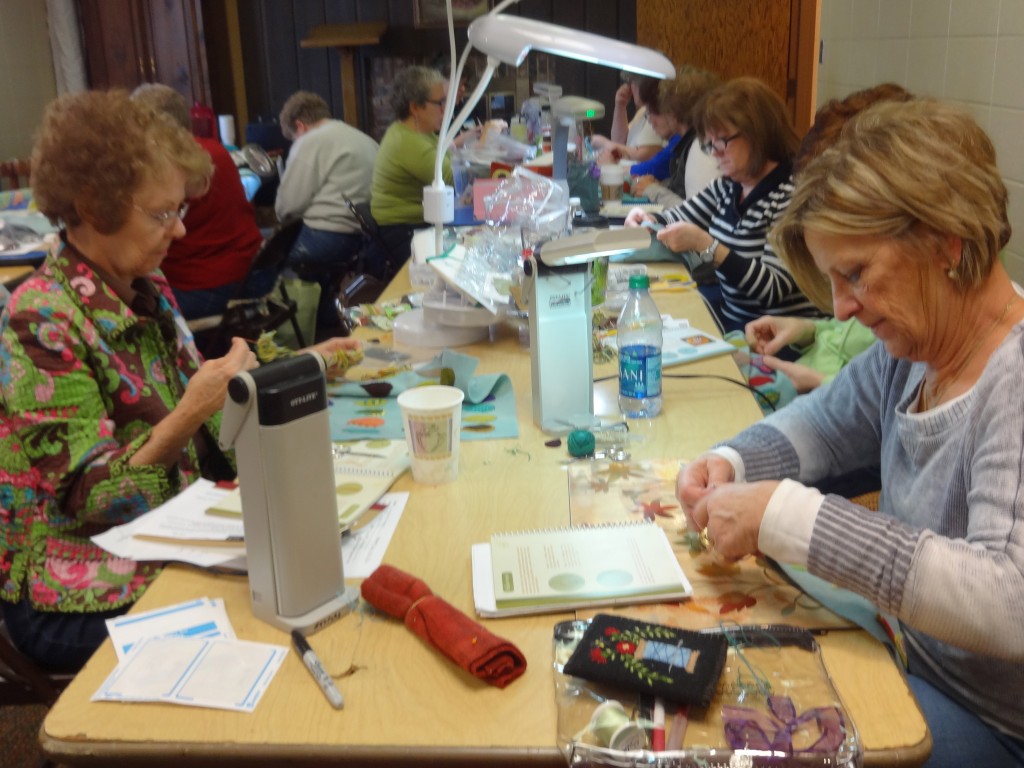 before making the most of a photo opportunity, up close and personal with Sue's quilts.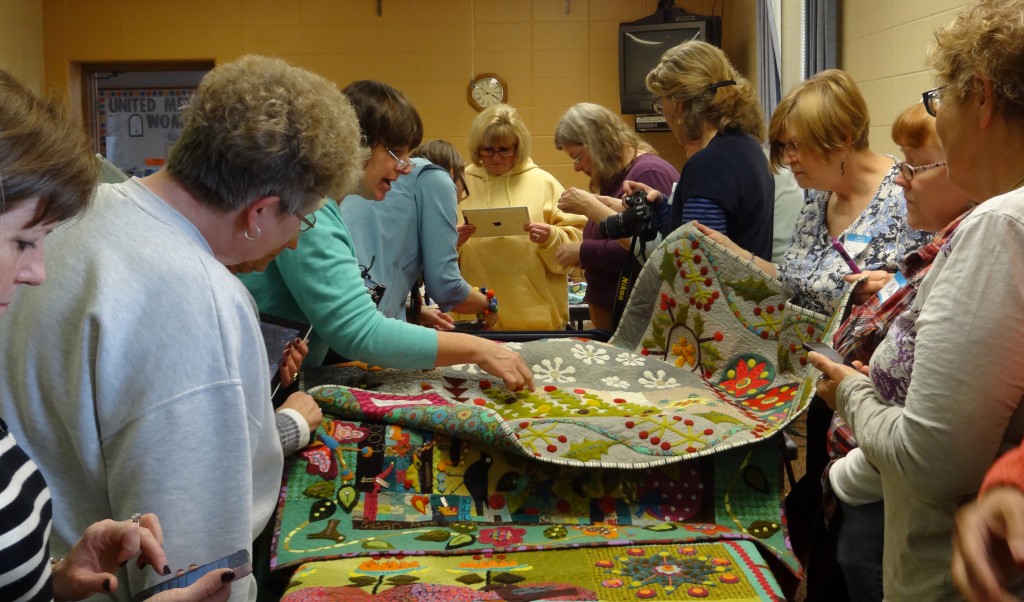 All too soon it was time to pack up and take Sue to the airport. I hope she slept well once she got home because we sure worked her hard!
Guild workshops are a wonderful opportunity to learn from the best teachers around and the last few days were no exception. I didn't get a lot of stitching done but I really learnt a lot. We will see where it takes me…
Here's what I did get done. Left hand side is after day one, right hand side after day two… can you see any difference?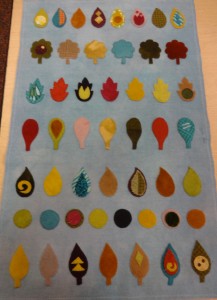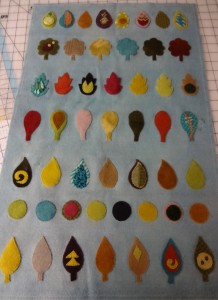 Maybe a close up will help?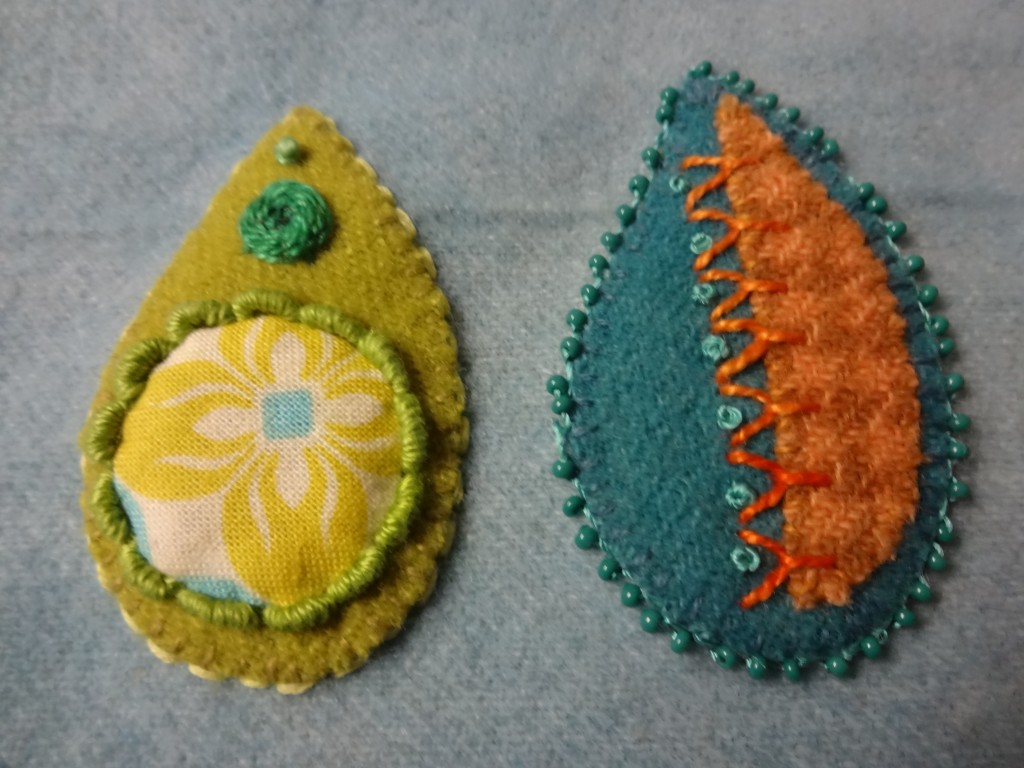 That's two leaves layered and embellished but there are fifty in the sampler…