I've been home since late Sunday evening but last week was a busy one!
On Tuesday I made a return trip to Crown Point, Indiana to visit the Heritage Quilters. I arrived in time for the business meeting and some Show and Tell. My view was a little restricted but I managed to get a picture of this beautiful traditional style quilt, so many pieces!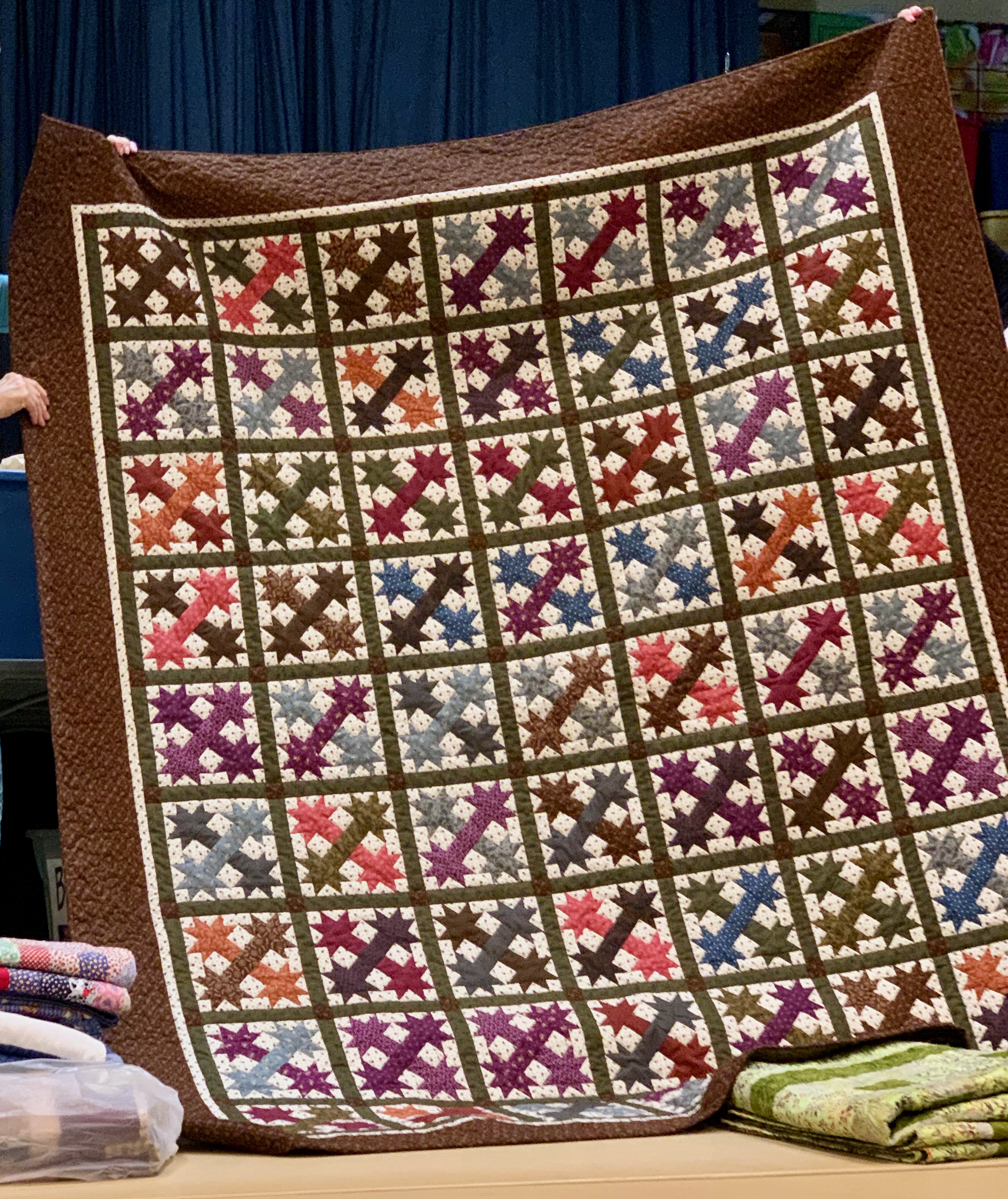 And this denim quilt deserved documenting…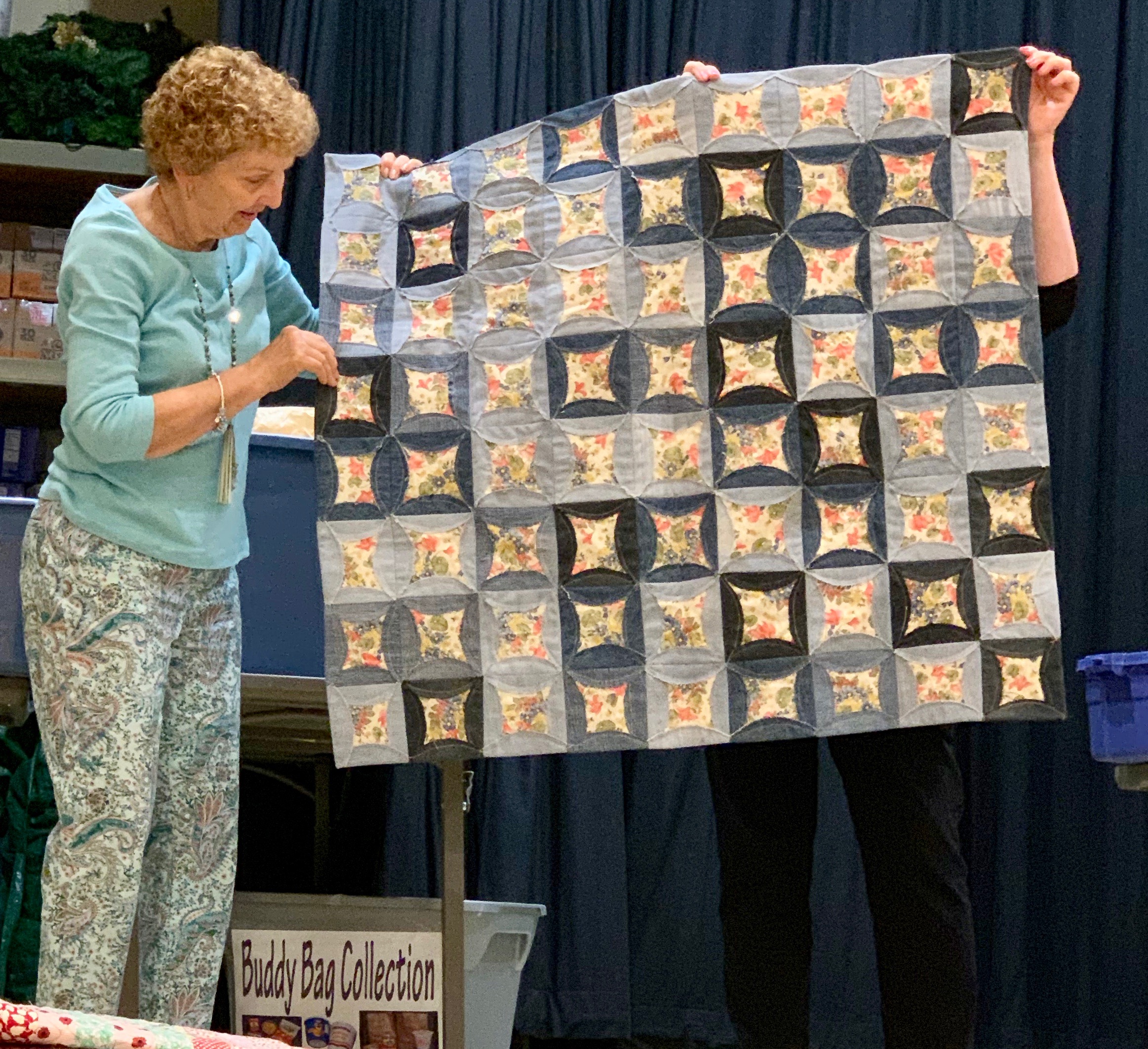 I was in town for a Walking Foot Quilting class. The machines all came out as soon as the general meeting was over and we set to work.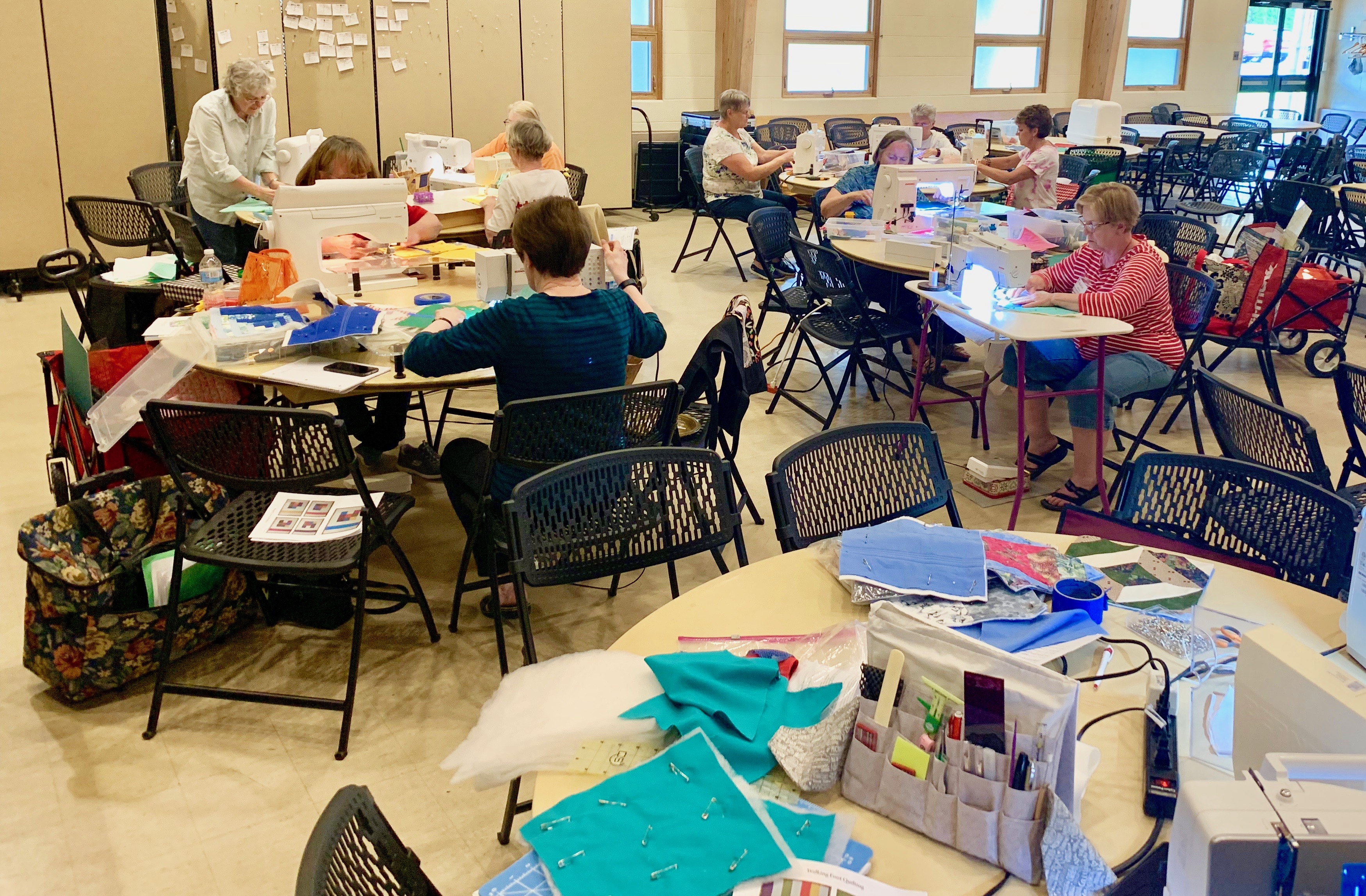 Everyone worked hard and the time sped by.
Back in the car and home again to finish packing my bags for the next adventure.
I had booked a taxi for 5.00 AM.
A 7.10 flight to Atlanta seemed like a good idea when I booked it! I snoozed most of the way and was very glad to see my suitcases on the carousel on arrival.
I was in Georgia for STITCHES United. You might remember it was in Connecticut last year? One of my suitcases had 30 quilts for an exhibit and I helped put those up on Wednesday afternoon (after another little rest!).
After all those naps I was awake to see the sun rise on Thursday morning. The evidence is in the picture at the top of today's post.
My classes started on Thursday afternoon with a Bold Hand Stitching workshop… no pictures 🙁
On Friday morning we had a Walking Foot Quilting class. Here's the Juki lady explaining all the buttons on our machines.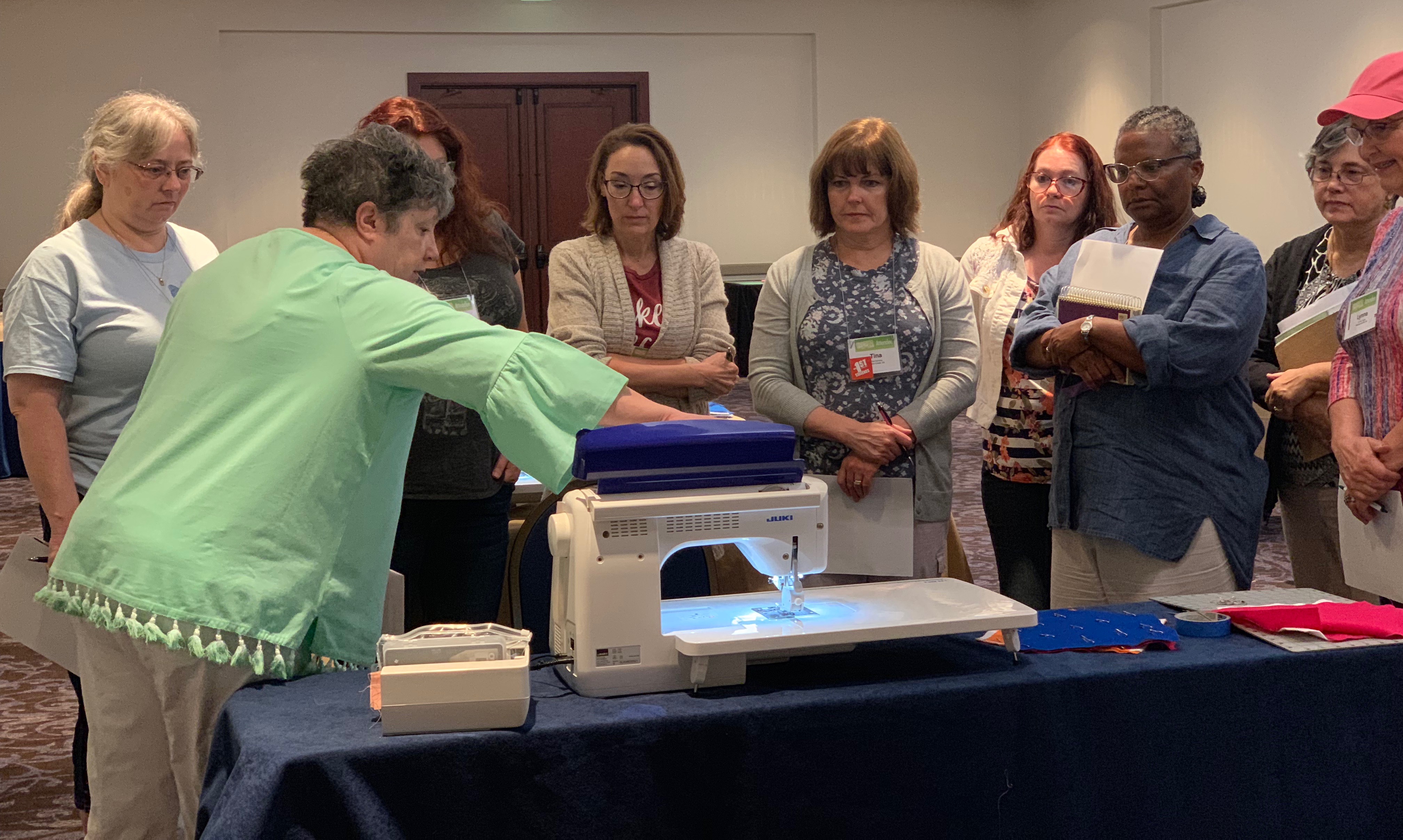 We had a lot to get through in just three hours!
There were two other quilt displays on the show floor besides mine.  Cindy Griselda was giving a tour of her quilts at one o'clock.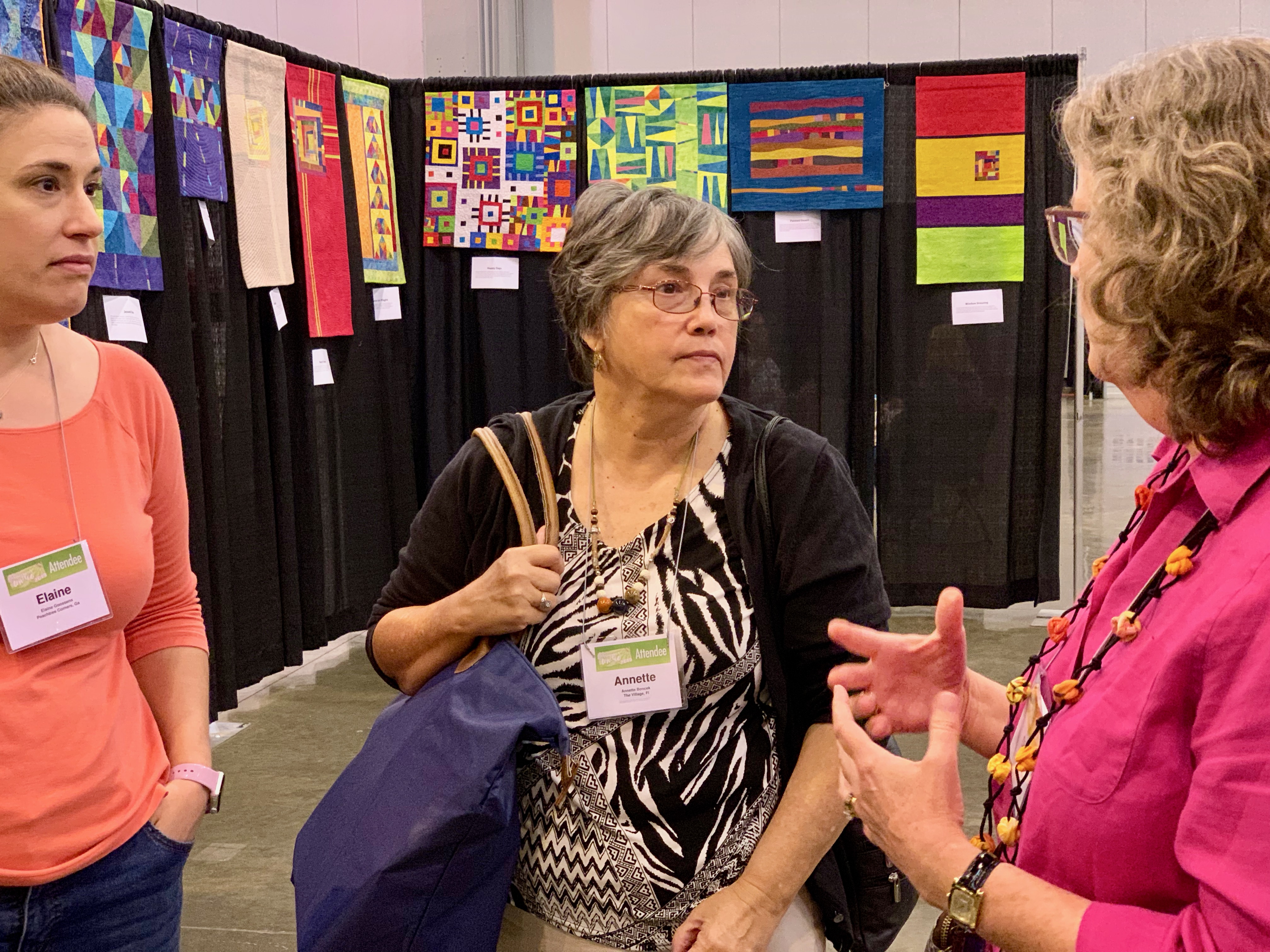 It was interesting to hear Cindy's story and see the quilts up close.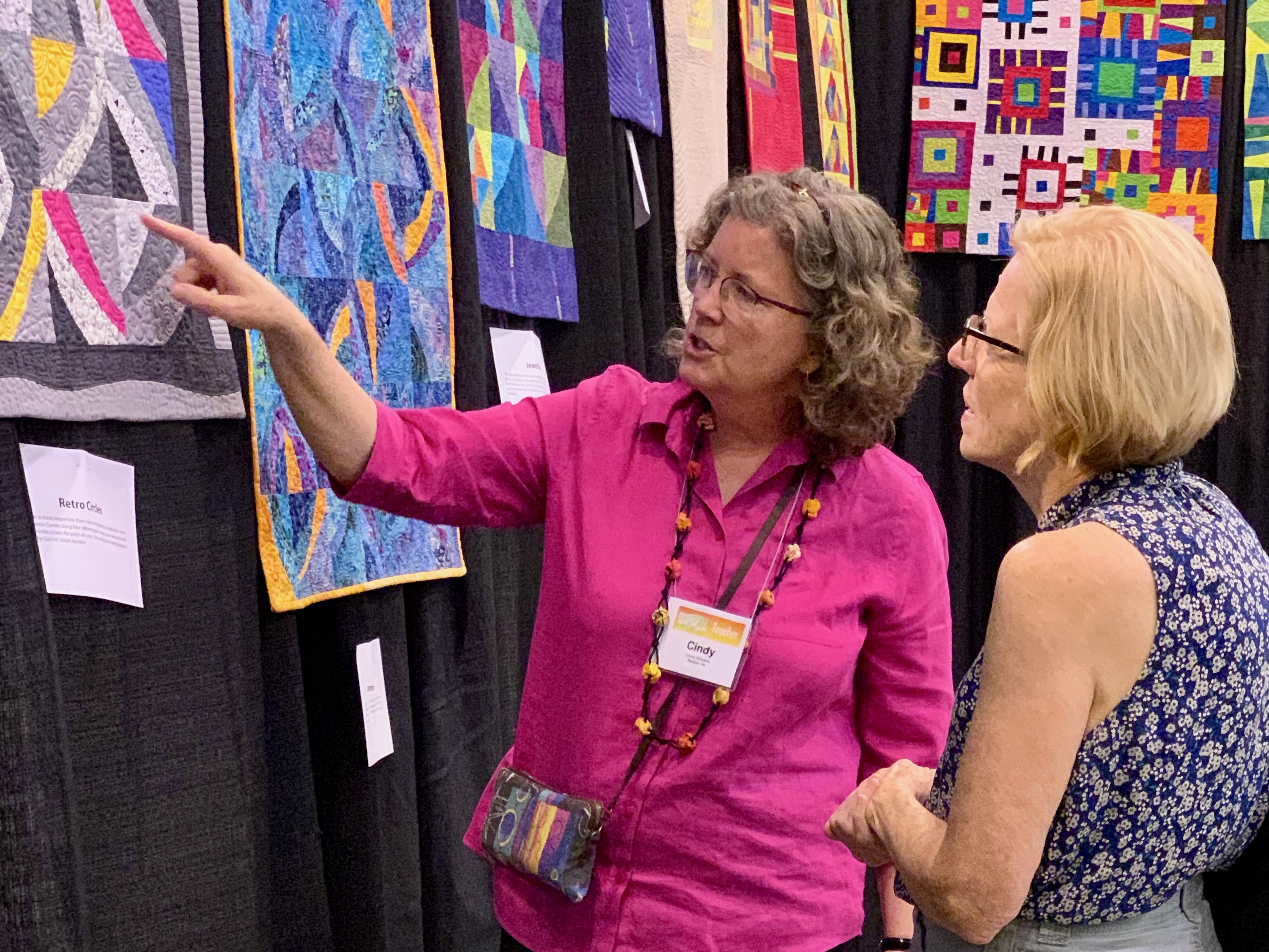 Cindy was teaching Improv Piecing and Free Motion Quilting. I love the fun motif she used on this improv quilt called Lime Medley.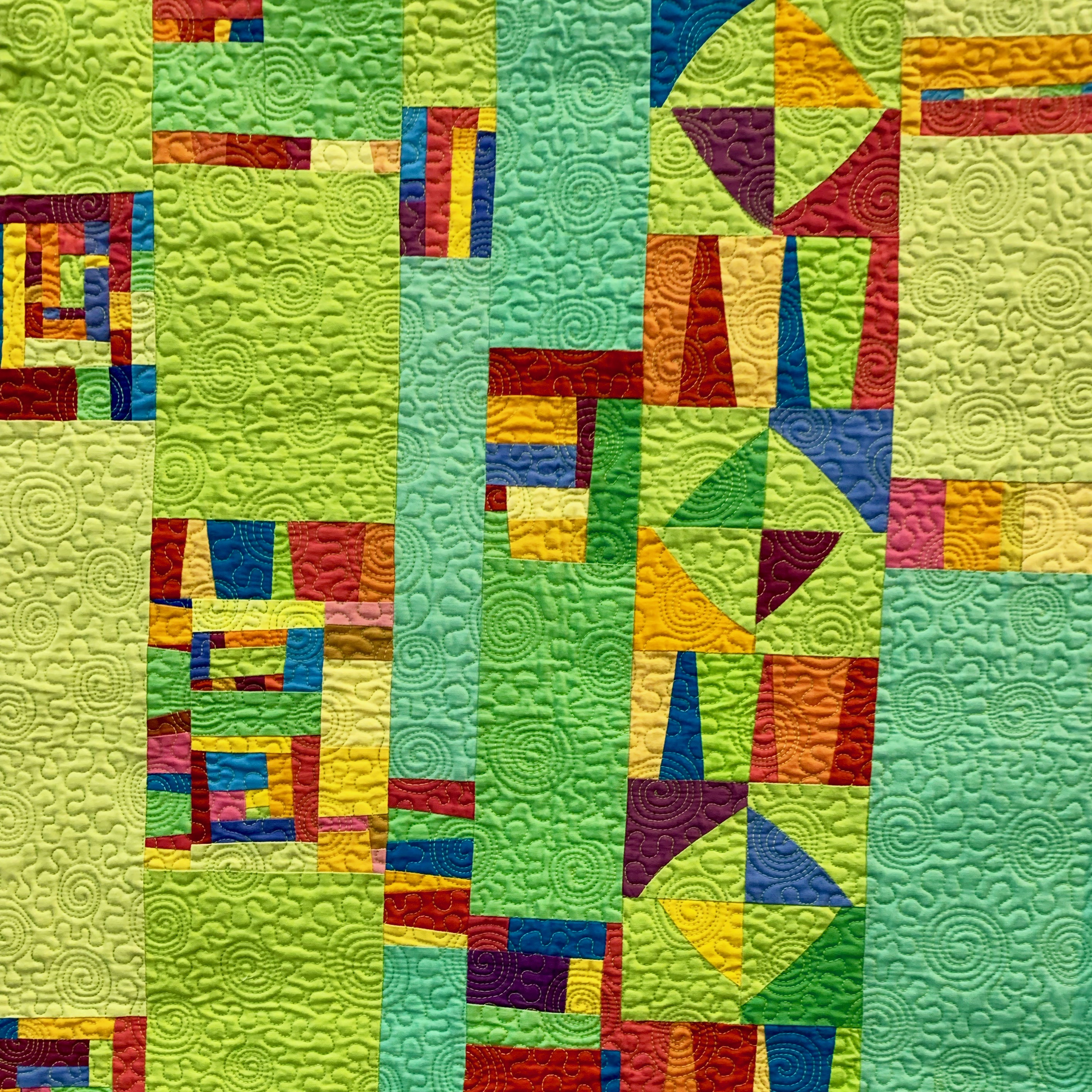 I gave a tour of my own quilts at two o'clock and did a stitching demo in the Playground at three!
On Saturday I had back to back embroidery classes, morning and afternoon.
Everyone concentrated on their stitching.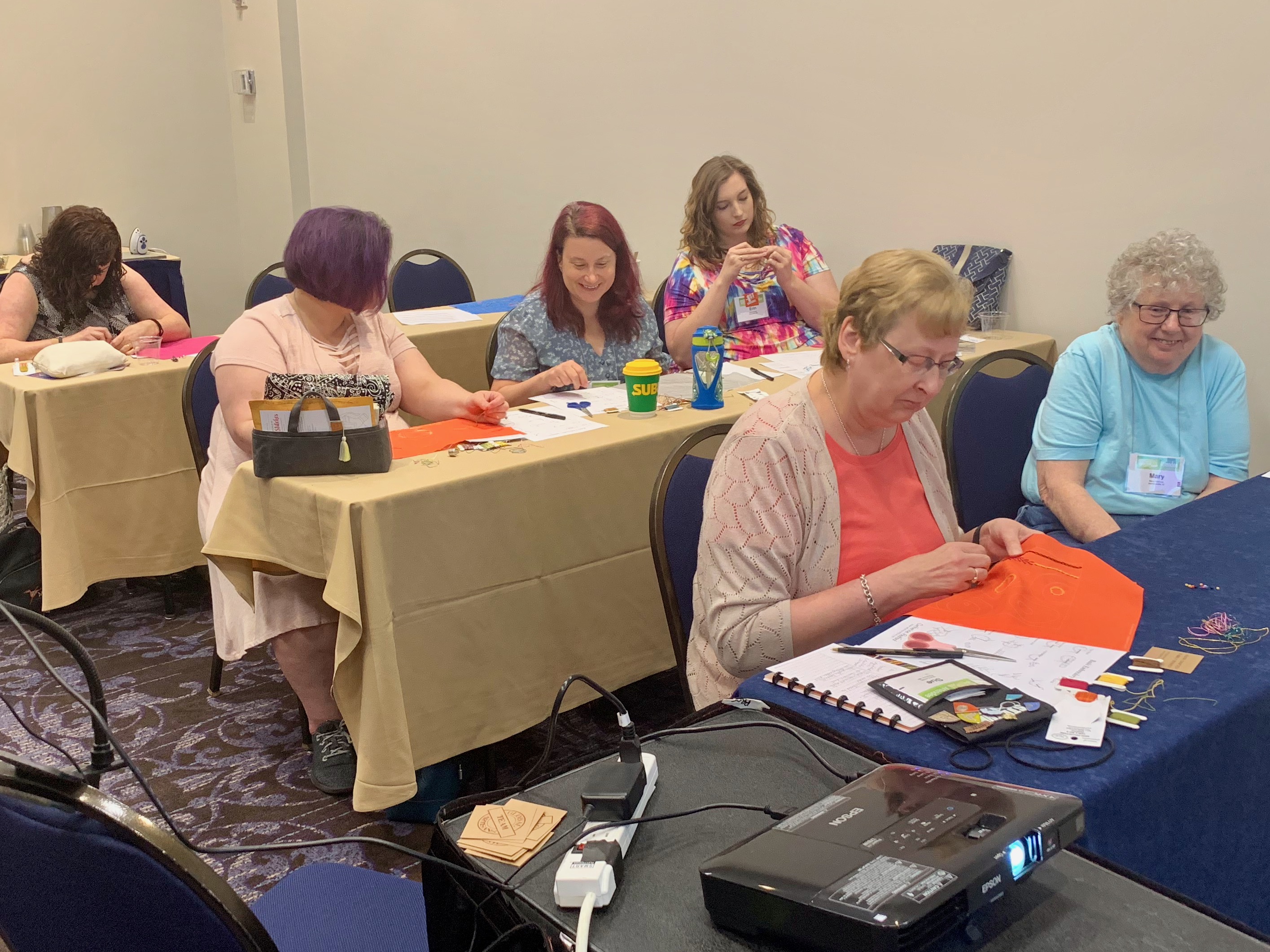 Teaching embroidery at a knitting show guarantees a good time!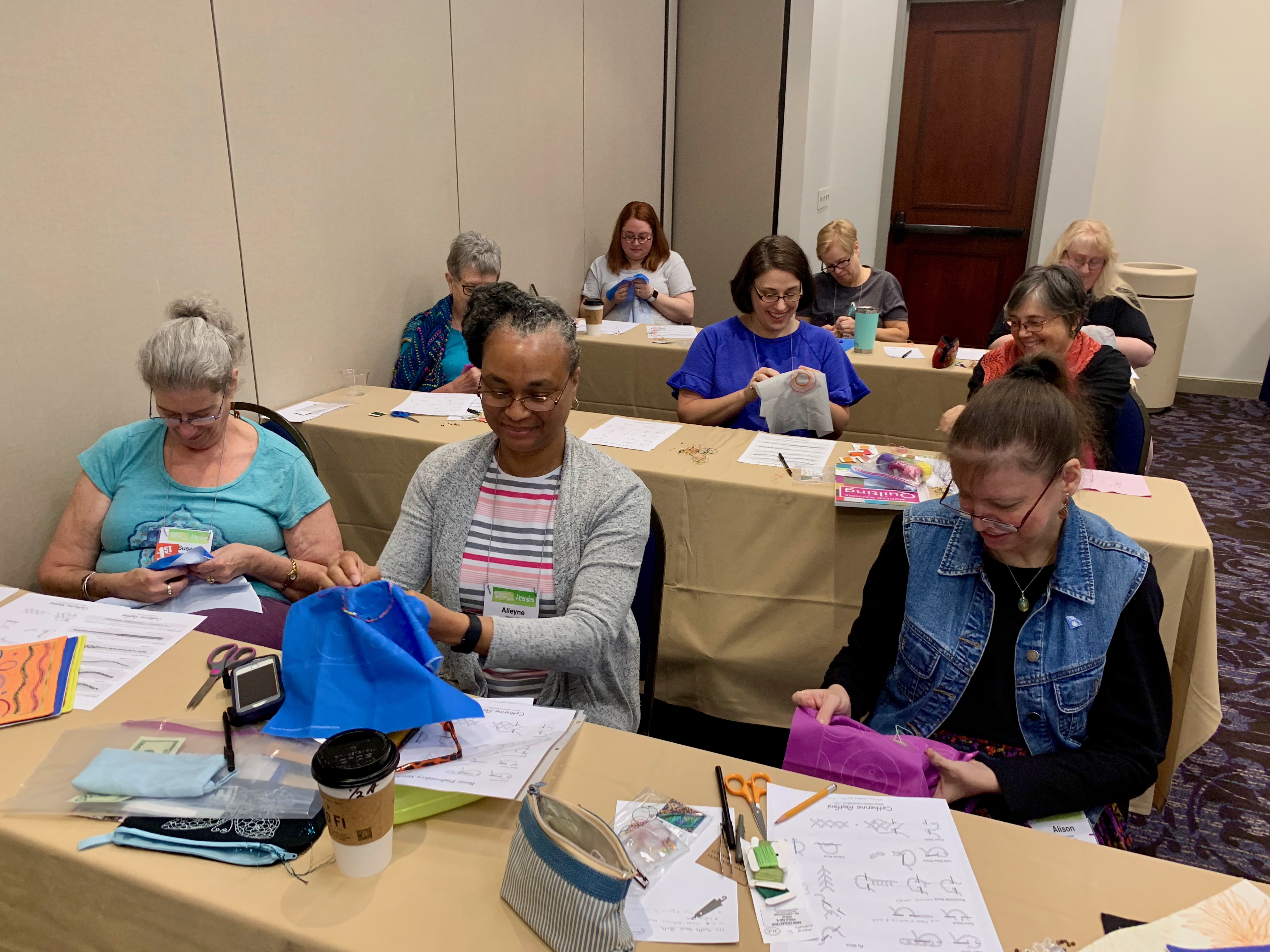 I just had four classes so that was the end of my contracted commitments. I didn't go home until Sunday evening so what else did I do? A good question!
I spent quite a few hours stitching in the Turtle Hand Batik booth with my friend Tina… no pictures. We were next to a booth selling interesting Fair Trade clothes. I bought two tops for the summer. The only other shopping I did was some flex double pointed knitted needles and an African doll!
I went to both fashion shows. The Friday evening one features projects available from the vendors, all beautifully styled on professional models. On Saturday evening we enjoyed the student fashion show and banquet, definitely not professional models but not to be missed. I've never been to anything quite like it in the quilting world… You might enjoy the pictures on the Knitting Universe facebook page
Everything came to a close at four o'clock on Sunday. Then it was time to take down the quilts, pack them back in the suitcase and return to the airport. I had been told to allow for the traffic and then security at the airport. We beat the crowds leaving the Braves game but security took almost an hour to get through… never fear, I still had a couple of hours before my plane was due to leave. Thunderstorms delayed our flight a little but Steve waited for me at Midway 🙂
Altogether it was a good week. I was tired on Monday but no time to sit around. I've started a new project. It might be a while before I share the details but exciting times are ahead… life is always an adventure in quiltie-land!