We made a plan and actually stuck to it!
I think Jonathan and Lauren had something to do with it… we booked a hotel while we were staying in Nashville and once the dates were on the calendar, why not?
So it was that we found ourselves caught up in the Friday evening traffic on our way into Chicago…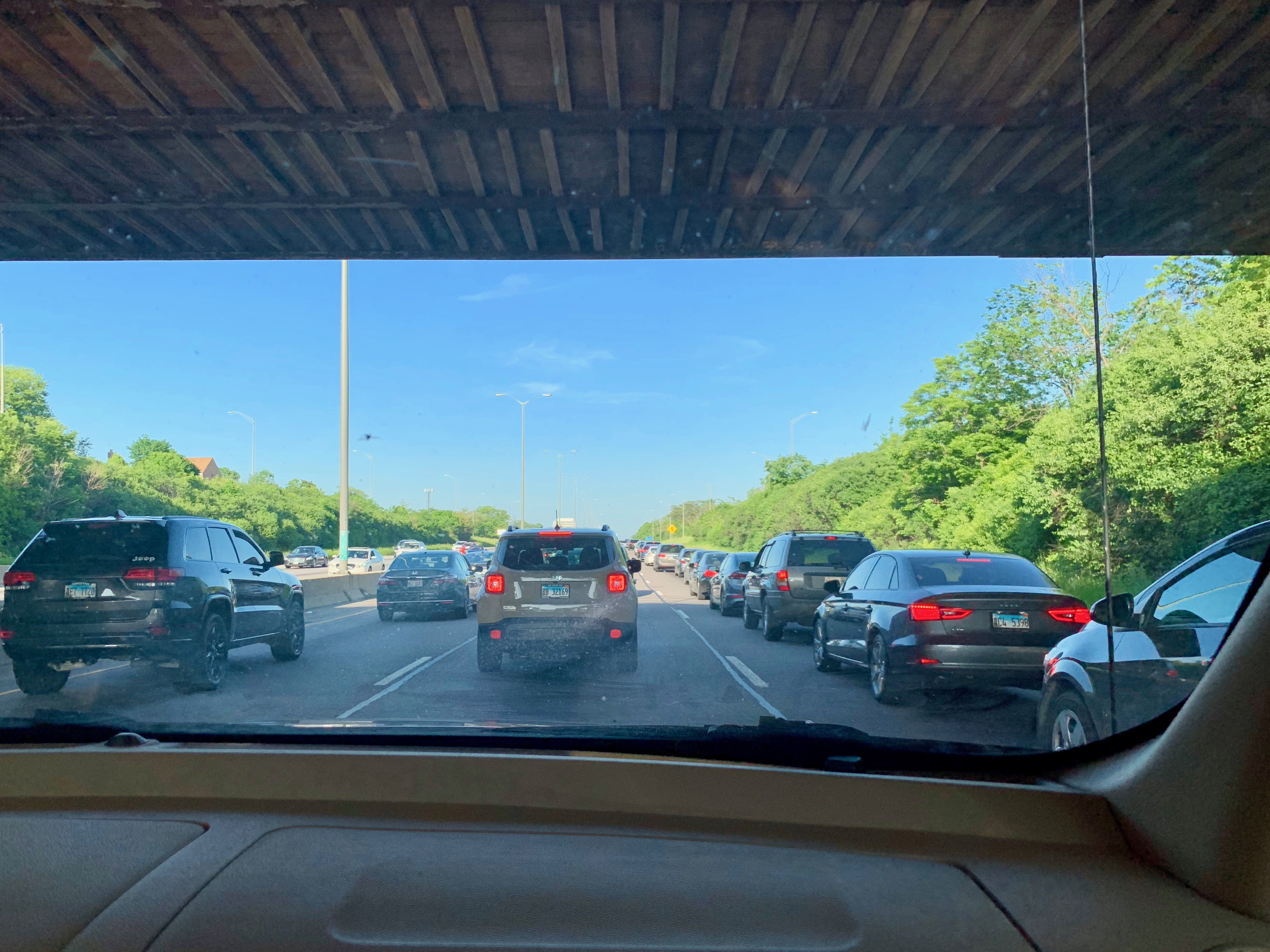 The sun had not quite set by the time we checked in to our hotel, had dinner and set out on a short stroll down to Millennium park where BluesFest was in full swing!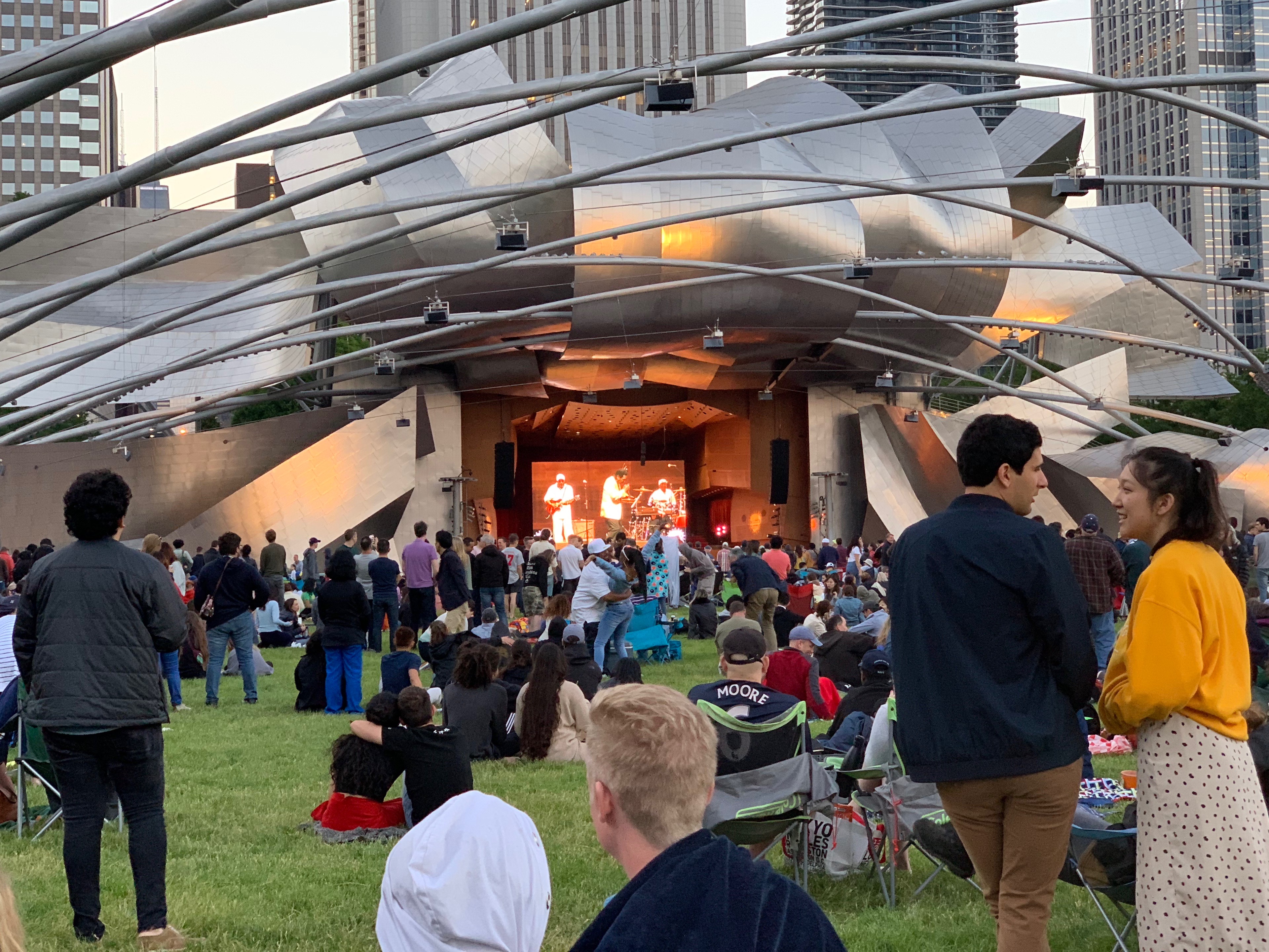 That's Bobby Rush on stage. At 85 he's still going strong!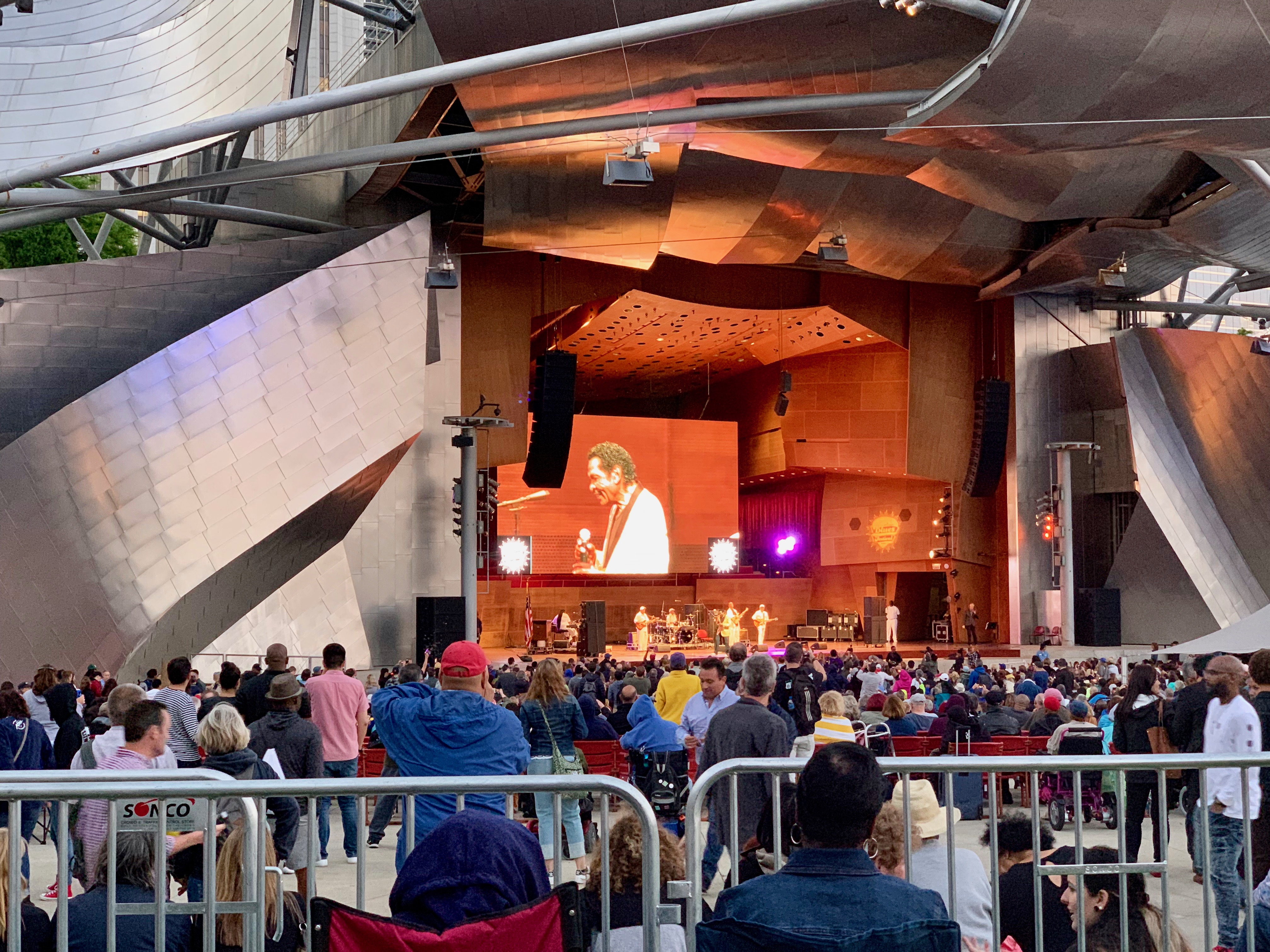 Our path back took us past the Bean and and an obligatory stop for a photo. Can you find us in the reflection?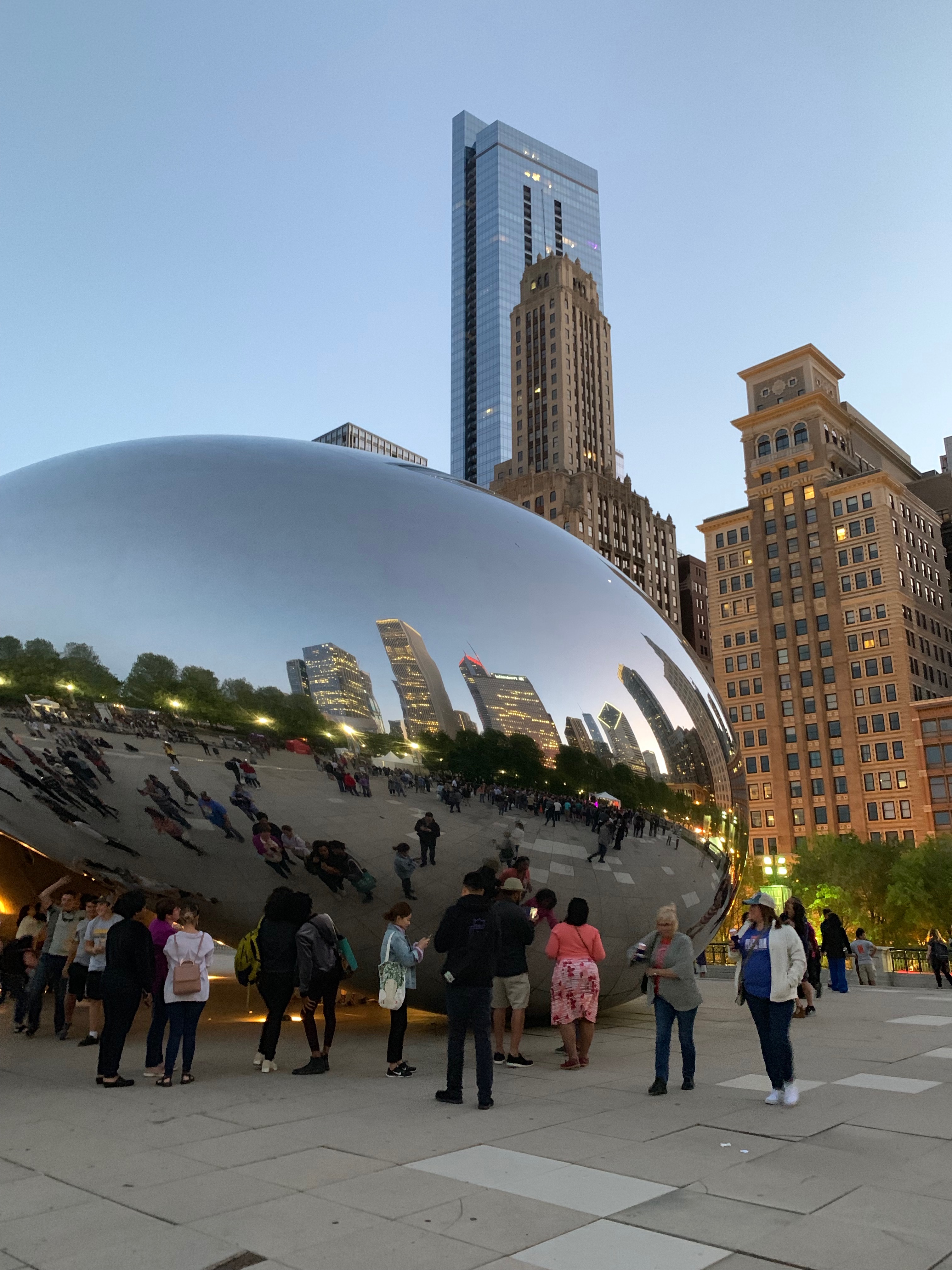 We were a long way back and very small…
The major draw for the weekend was the new Manet exhibit, Manet and Modern Beauty, at the Art Institute. Yes, it was before noon on Saturday when we walked the show. We rented the audio guide and were thoroughly educated on the later years of Manet's life.
Here is Steve contemplating Jeanne (Spring)…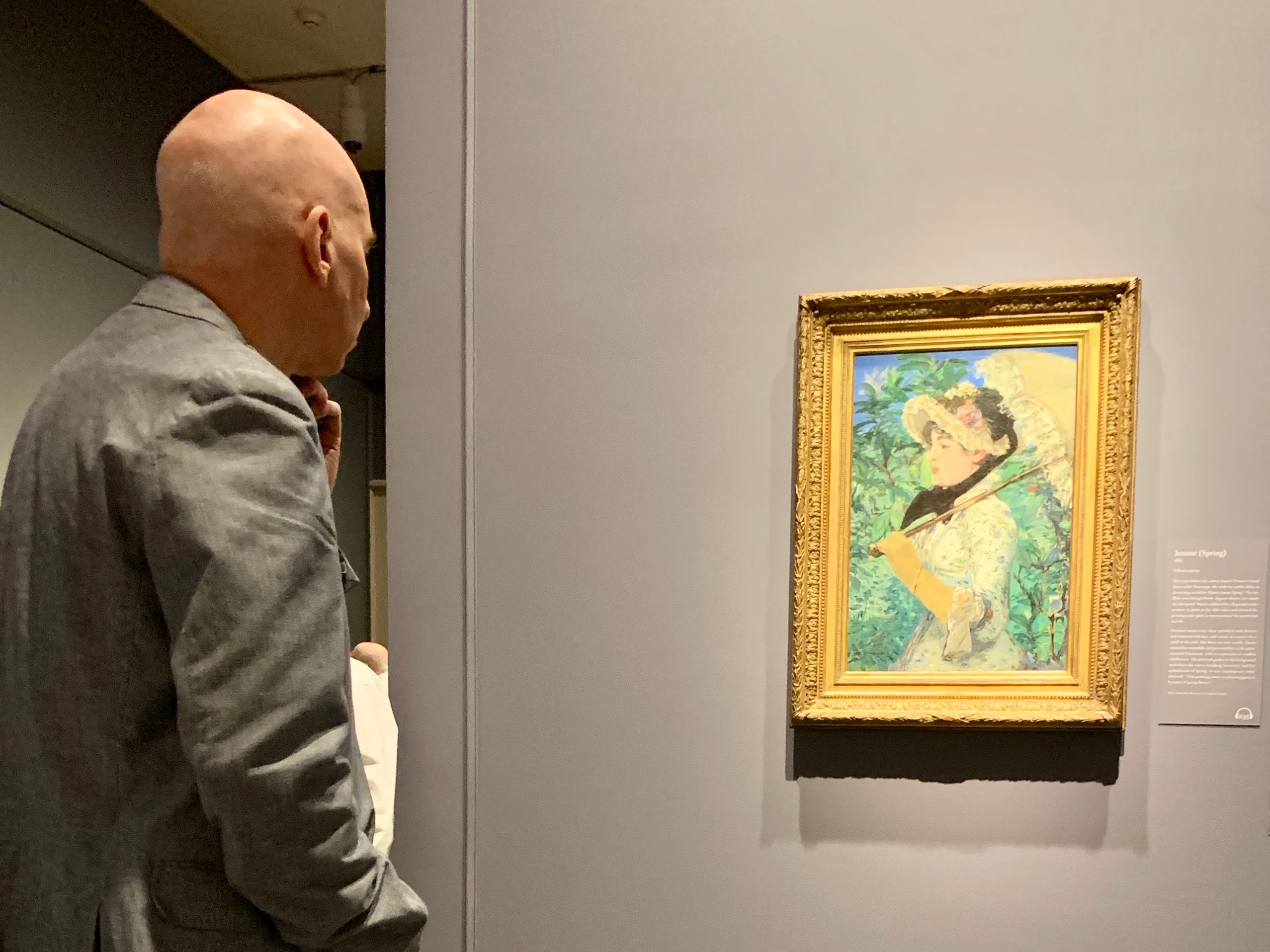 There seemed to be a lot of not quite finished pieces in the exhibit. Something I feel many quilters can associate with?
Time for a cup of tea in the Members Lounge. We met some local knitters knitting outside for Worldwide Knit in Public Day.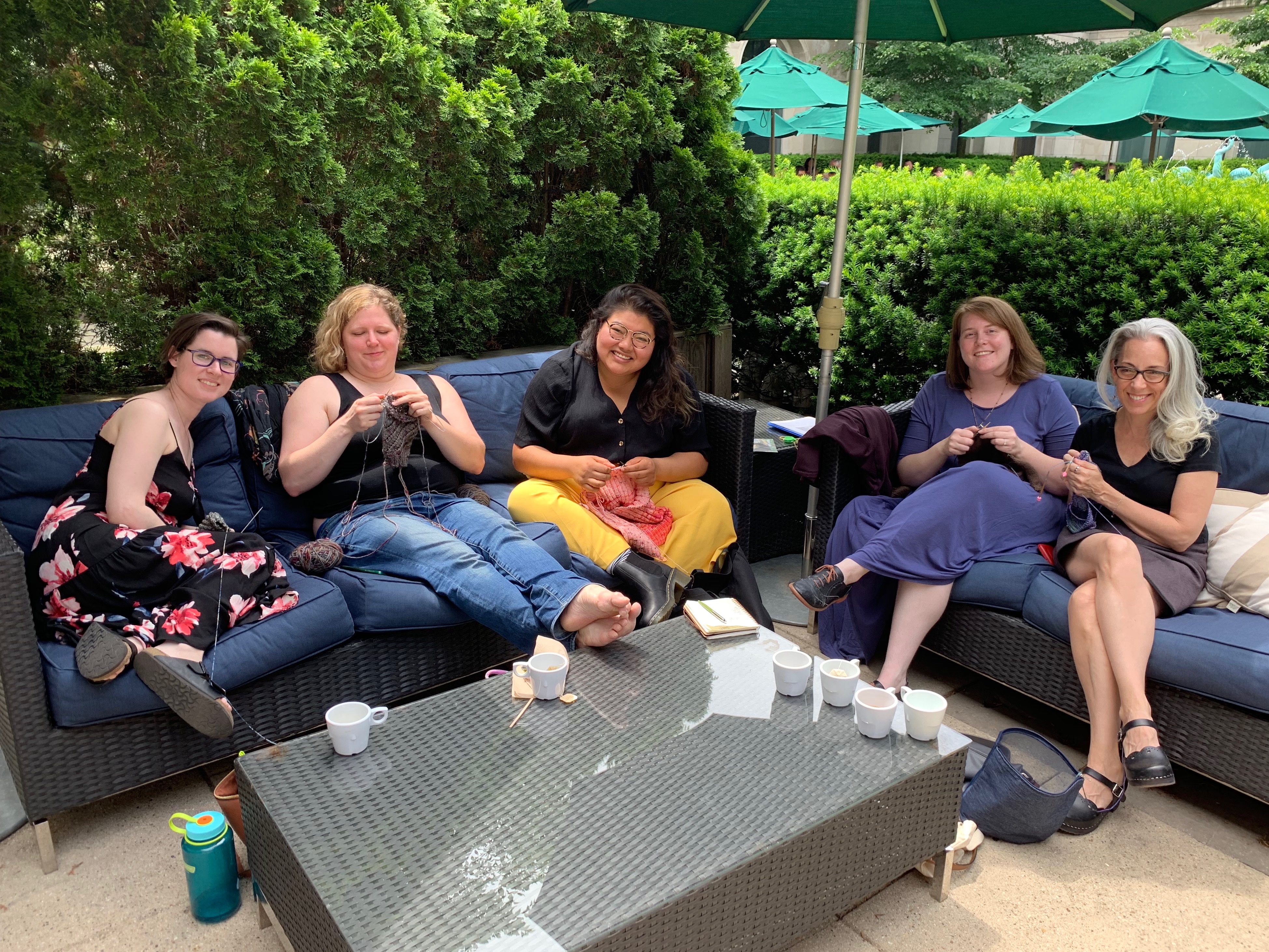 They were a happy and friendly group. I wished I had put my knitting in my bag.
Back into the museum to find the textile gallery and the Super/Natural: Textiles of the Andes exhibit.
Some of the artifacts were 2000 years old. This work basket and drop spindles were found in a woman's burial site.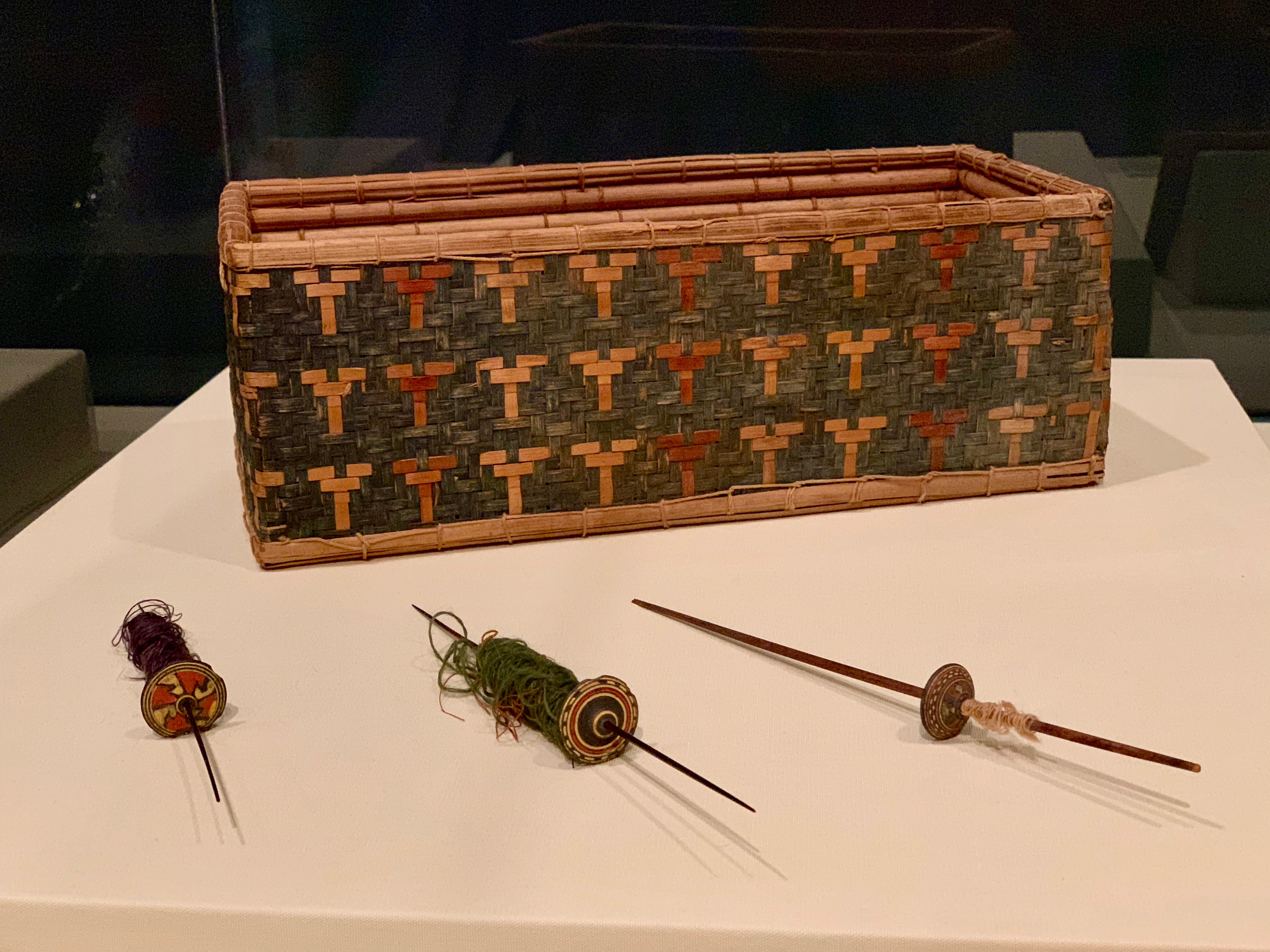 The drop spindles set me to thinking about  how long it must have taken to spin the threads before any weaving could even start…
I'm always being asked how many hours one of my embroideries takes but there is no comparison to the whole spinning, weaving and embroidery  process needed to make this next piece. It's just a fragment of border from a larger piece from 1900 years ago.
Today's featured image was labelled Warrior Fragments. The poor guy wearing the loincloth between the fierce looking armor clad soldiers was destined to be a sacrifice sometime between 100 BC and 200 AD…
This panel fragment, woven of wool and cotton threads was dated somewhere between 200 and 500 AD.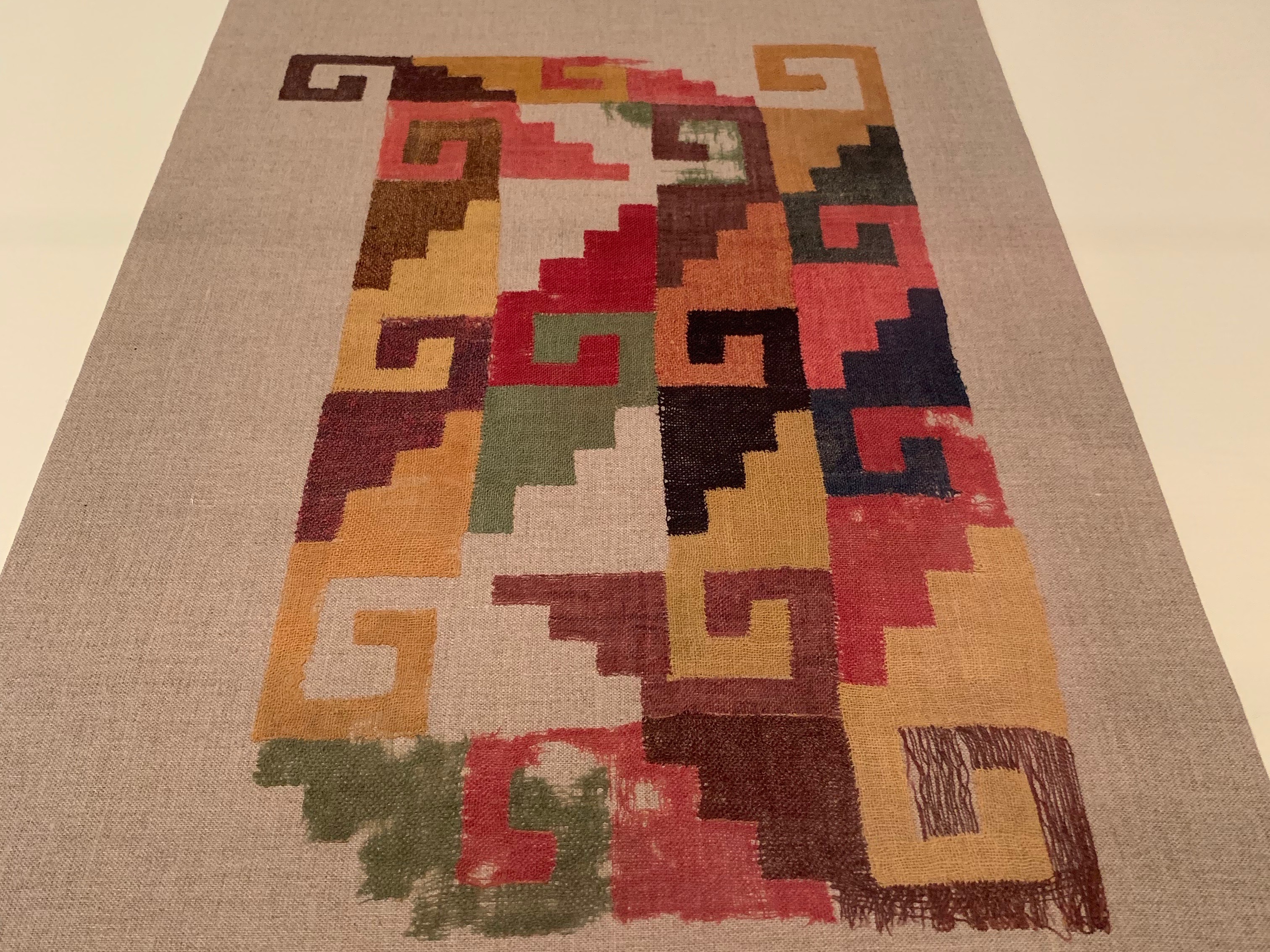 Can you feel a quilt coming on?
Textiles are still being woven in Peru and modern examples were included in the gallery. I liked this twentieth century woman's mantle with the added buttons and knitted edge.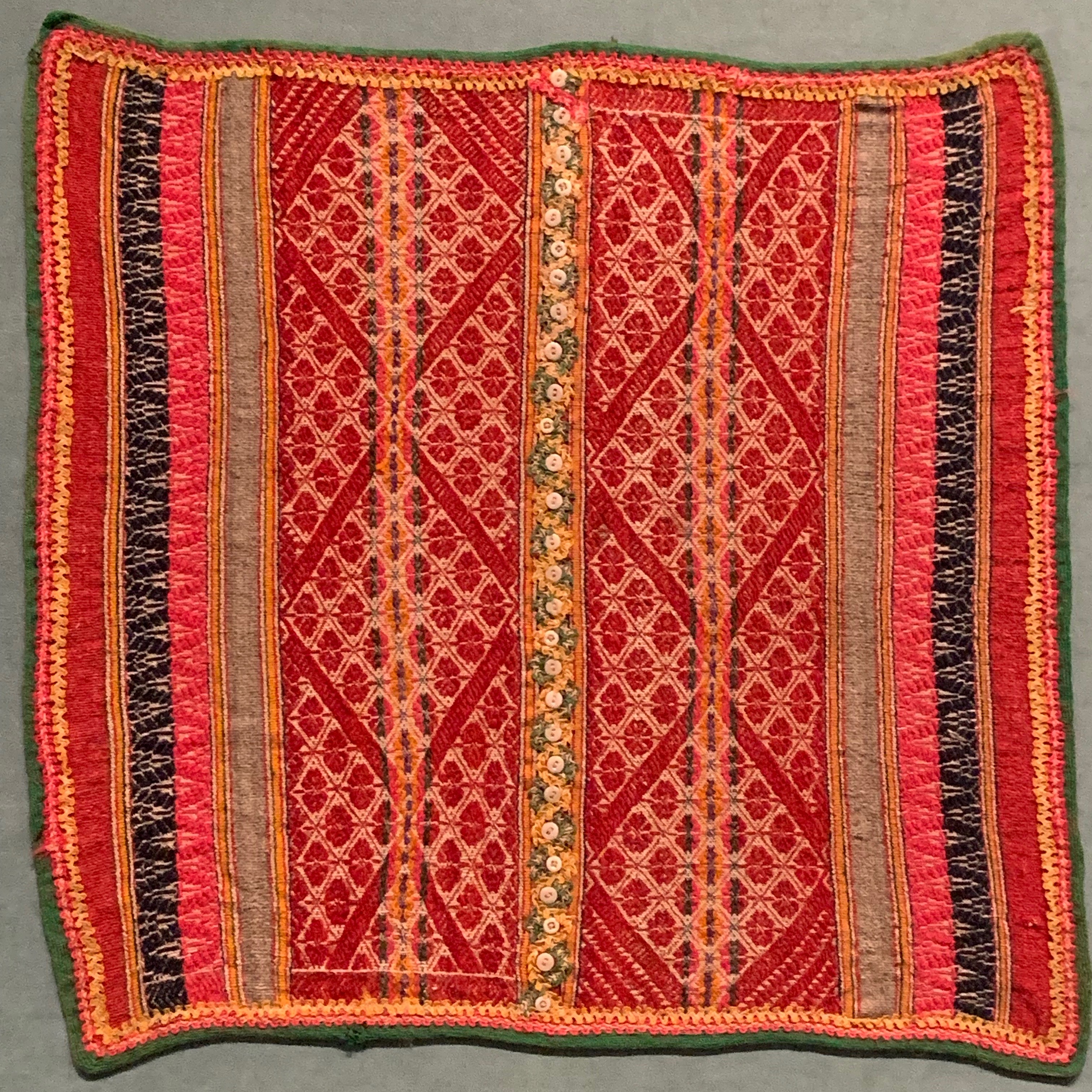 I can only cope with so much art in a day so we decided to leave it there and go for a walk along the lake front before heading back to the hotel for our next cup of tea.We were staying at the Palmer House just two blocks away from the museum. It is one of Chicago's oldest hotels with a history going back to the  Great Chicago Fire. These peacock doors were designed by Louis Comfort Tiffany and provide inspiration for much of the decor in the hotel, including the carpets.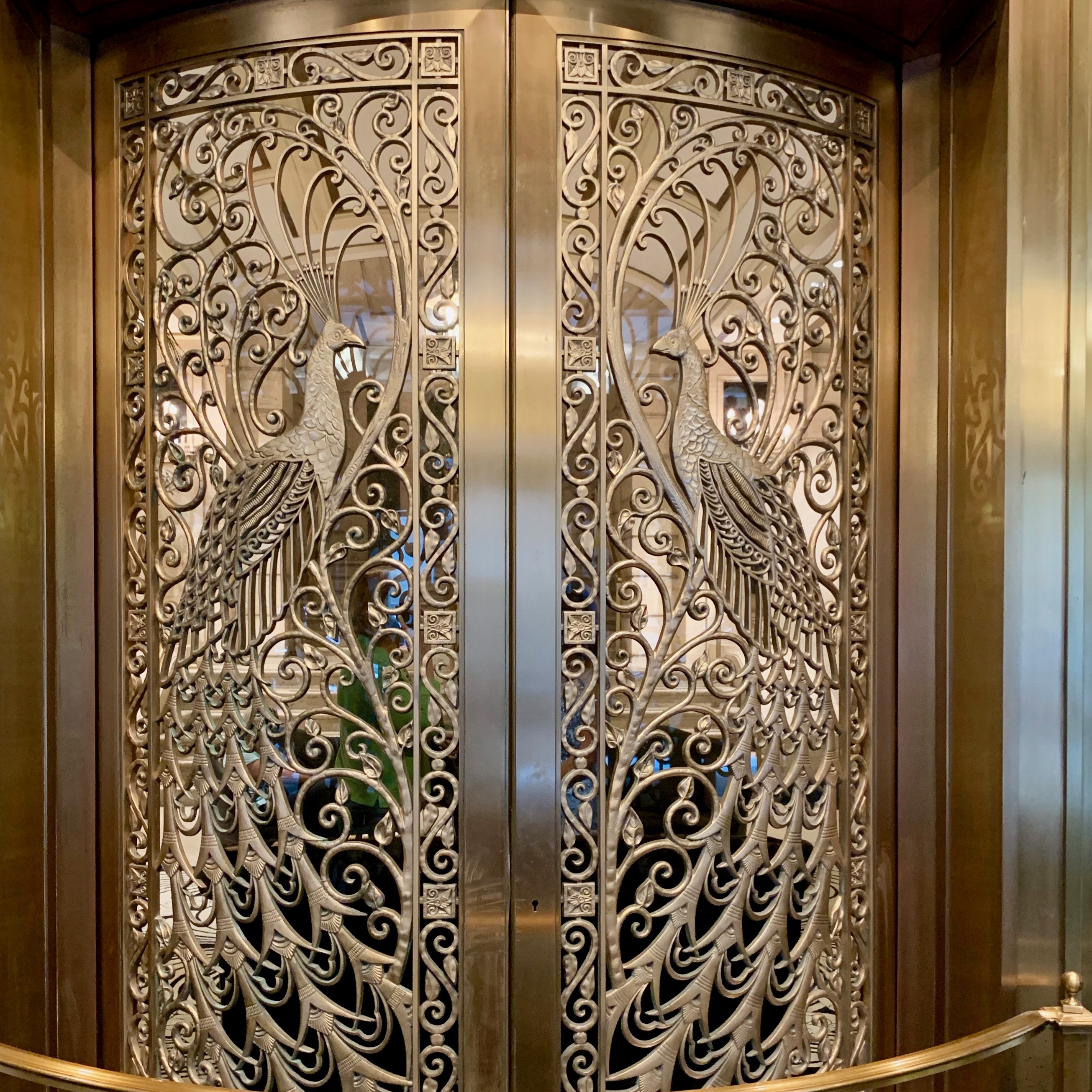 We went out to dinner, Spanish tapas at Mercat a la Planxa, just half a  mile South on Michigan Avenue. It was very good. Next time we'll have the paella!
BluesFest was closing for the day by the time we walked back but some of the buildings were suitably lit up for the weekend.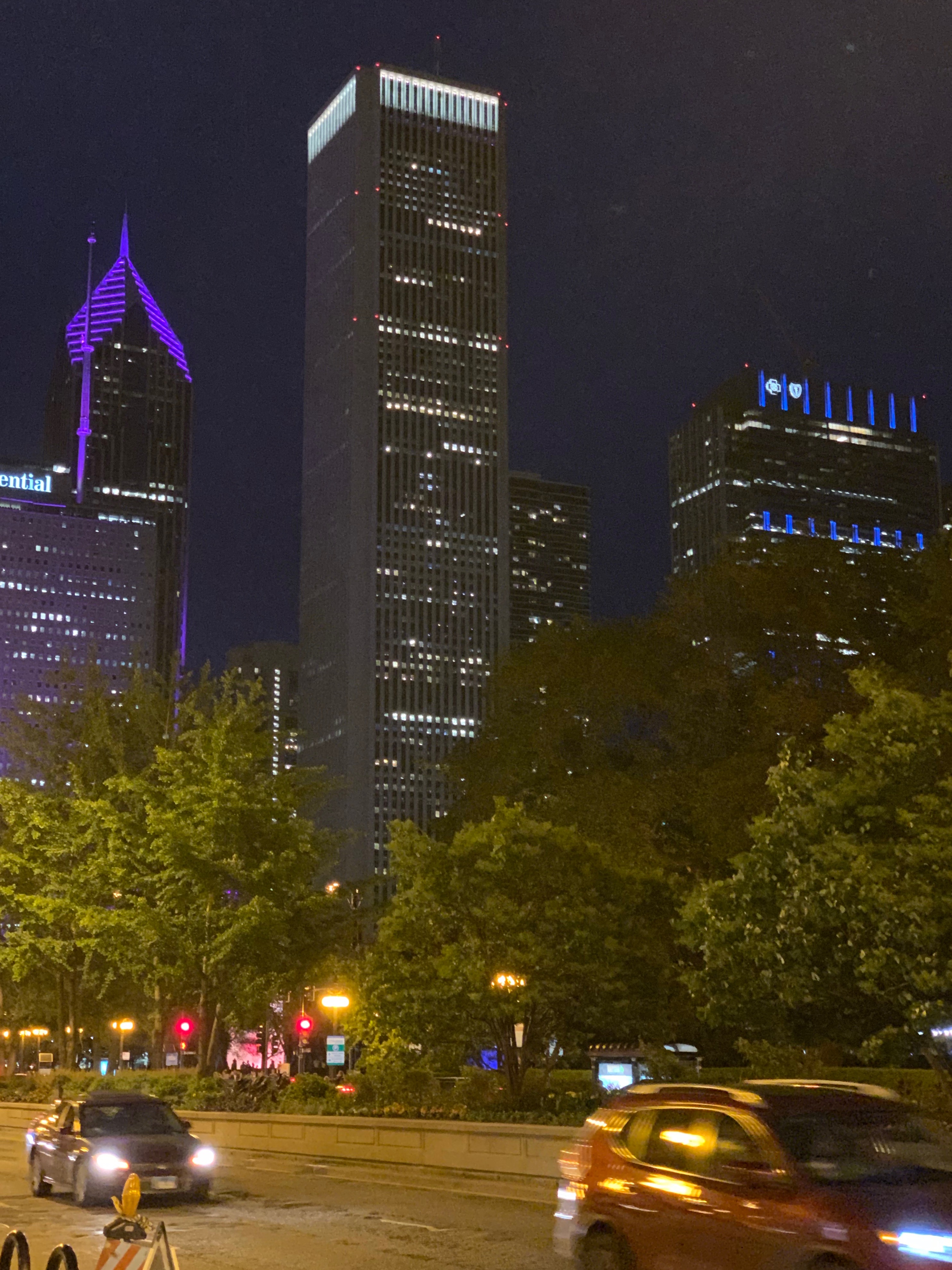 My phone showed my walking and running distance as 6.4 miles by the end of Saturday. There was no running involved but I certainly felt like we had done a fair amount of walking!
We were glad of our newly purchased membership when we returned to the museum in the morning. The line for admission was right down the steps and it was raining…
We had downloaded the Art Institute app onto our phones so we didn't need to rent the devices this time. We headed upstairs to see the Rembrant portraits. The light was shining on them so photographs didn't work out but this painting in the same room caught my eye.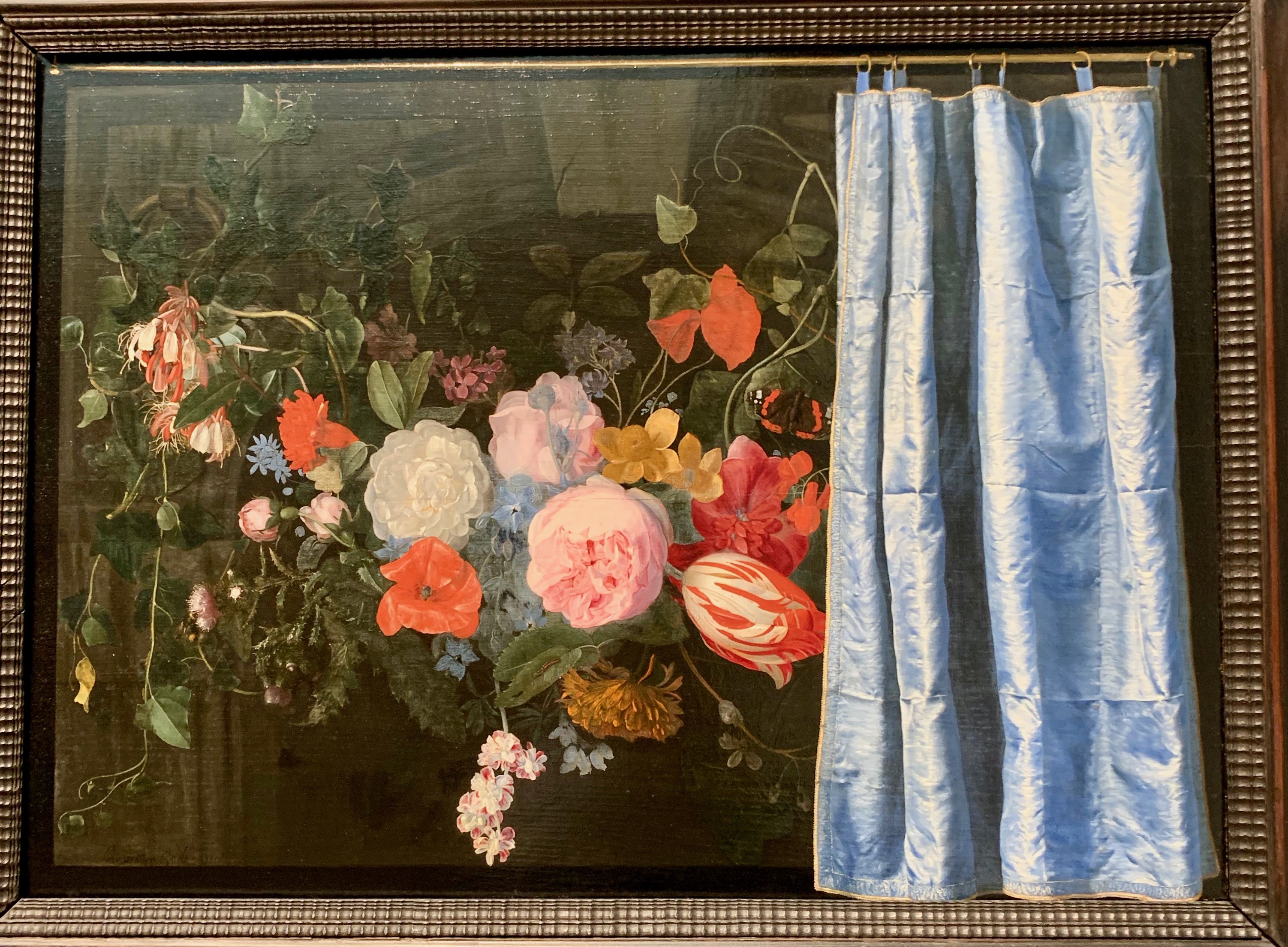 Titled Trompe L'oeil Still Life with a Flower Garland and a Curtain (1658), it was a collaboration between Adriaen van der Spelt and Frans van Mieris.
The creases in the curtain looked familiar… I'm sure I have had some like that!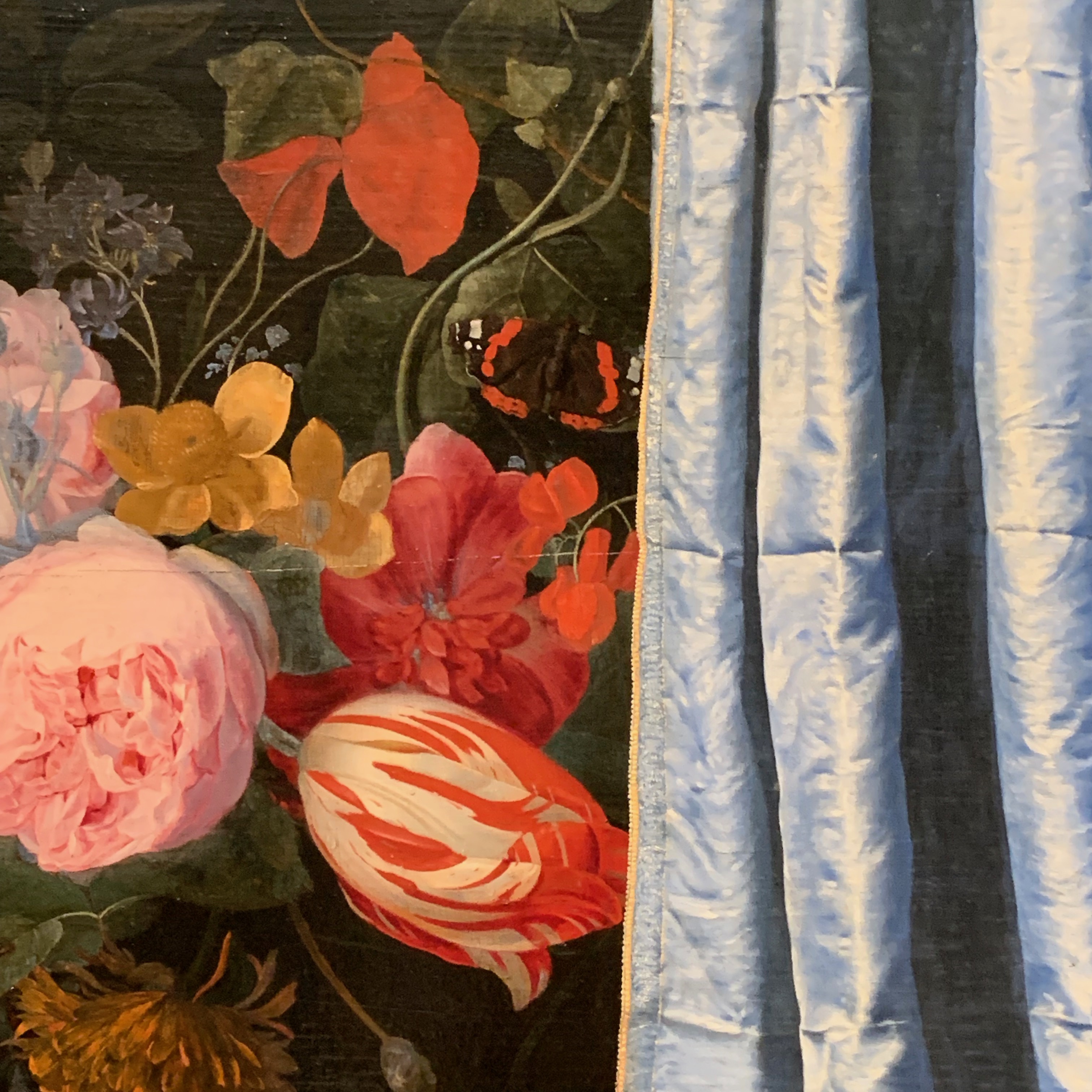 There was still time for a quick walk around some of our favorite Impressionist paintings and a trip to see Picasso's The Old Guitarist in the Modern Wing.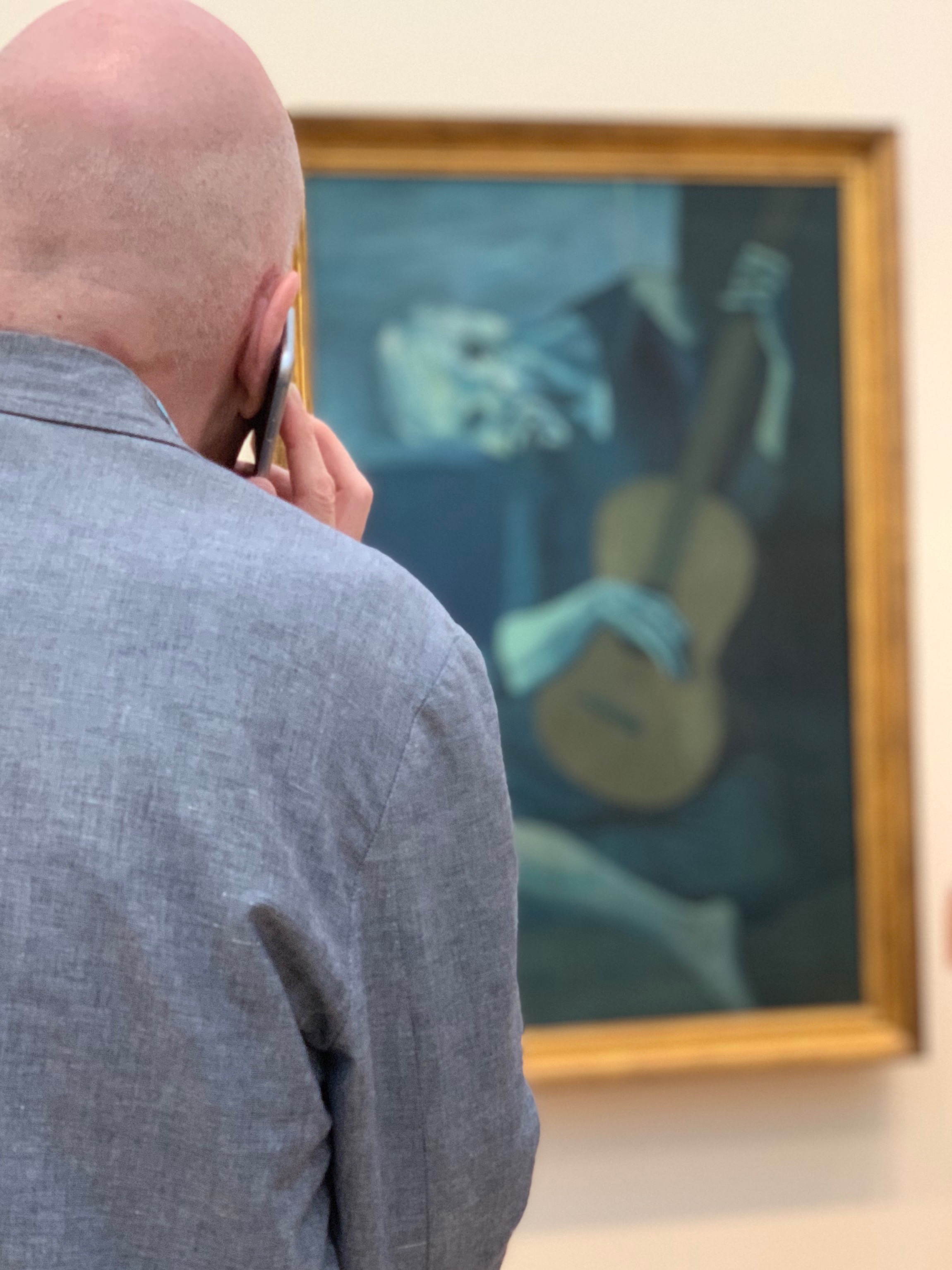 We also stopped in to see the London Underground Posters. These three were my favorites…
We moved from Edgware when we came to the US. Our house was built in 1929. This poster dates to 1926.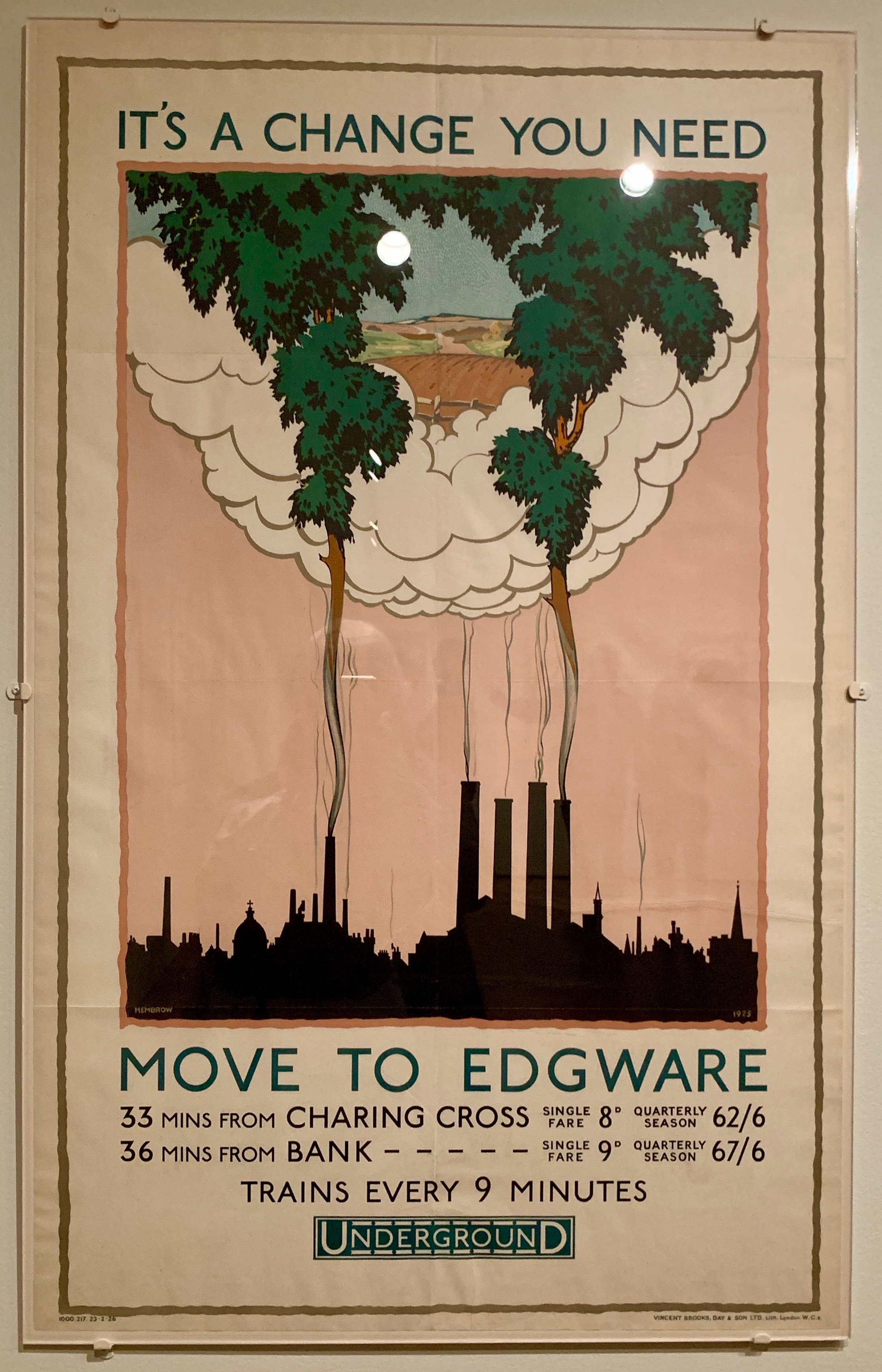 Knitting in public was already a thing in 1939?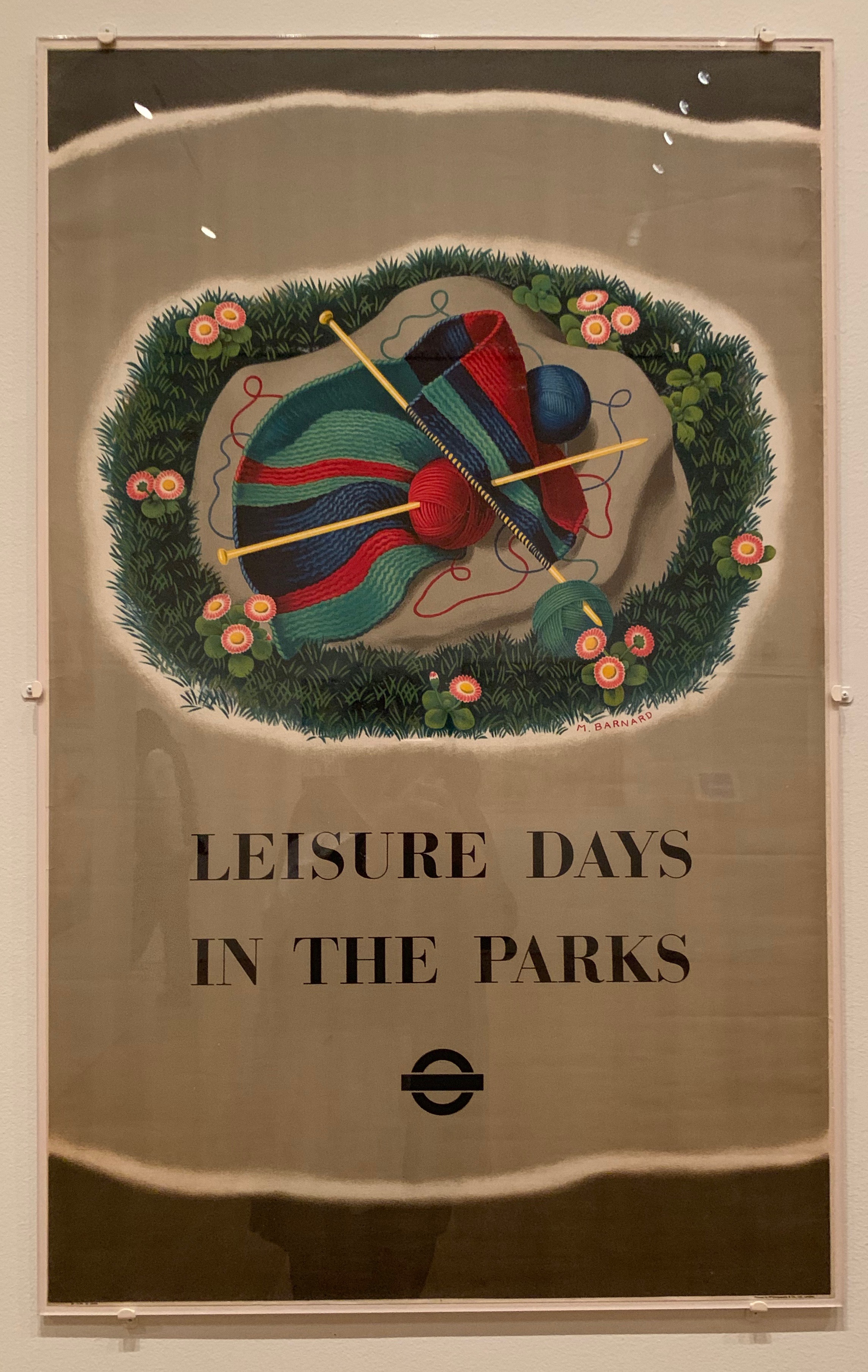 And we all know my affection for flying insects?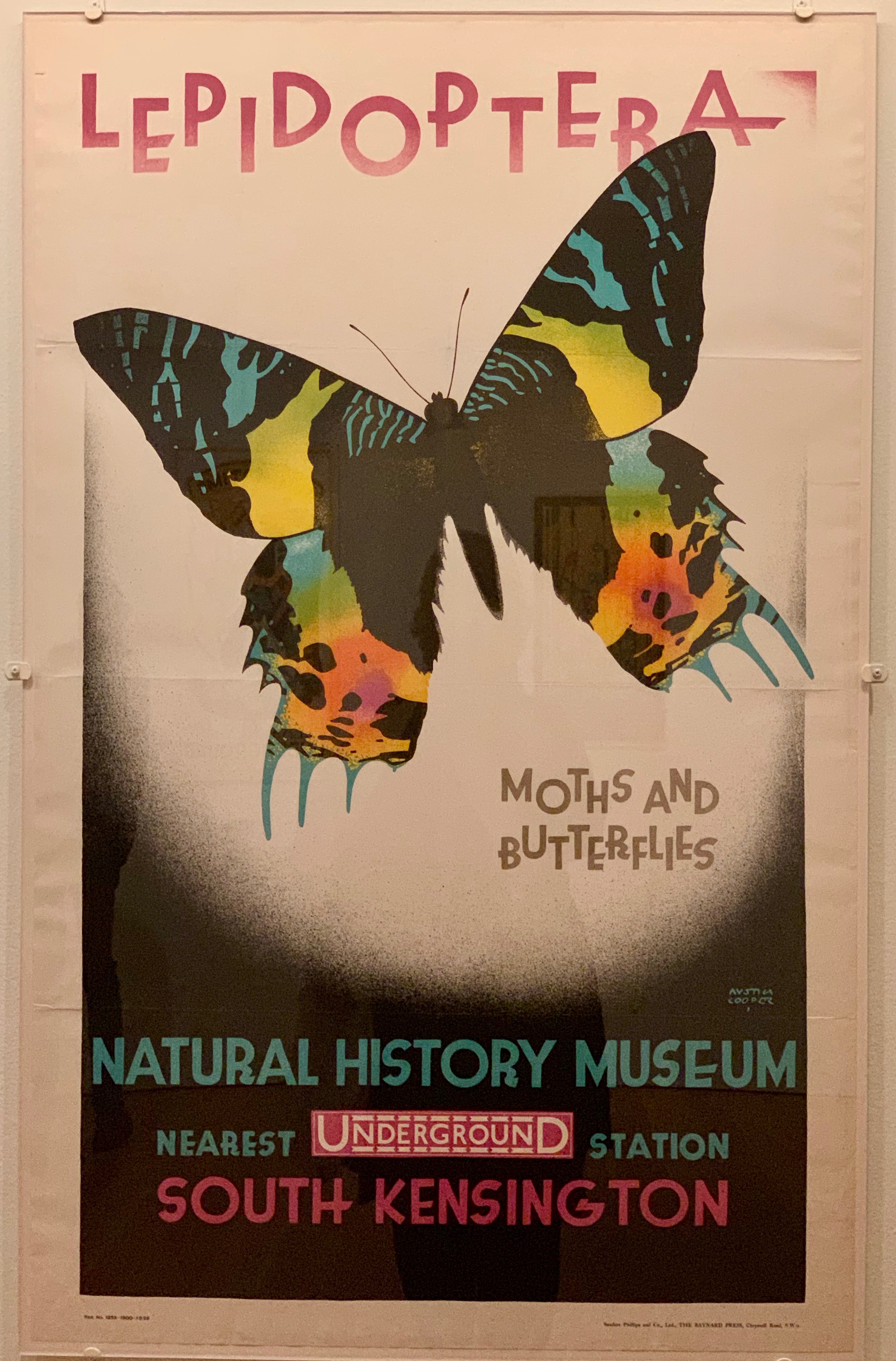 All good things must come to an end. A last picture of the famous Art Institute lions,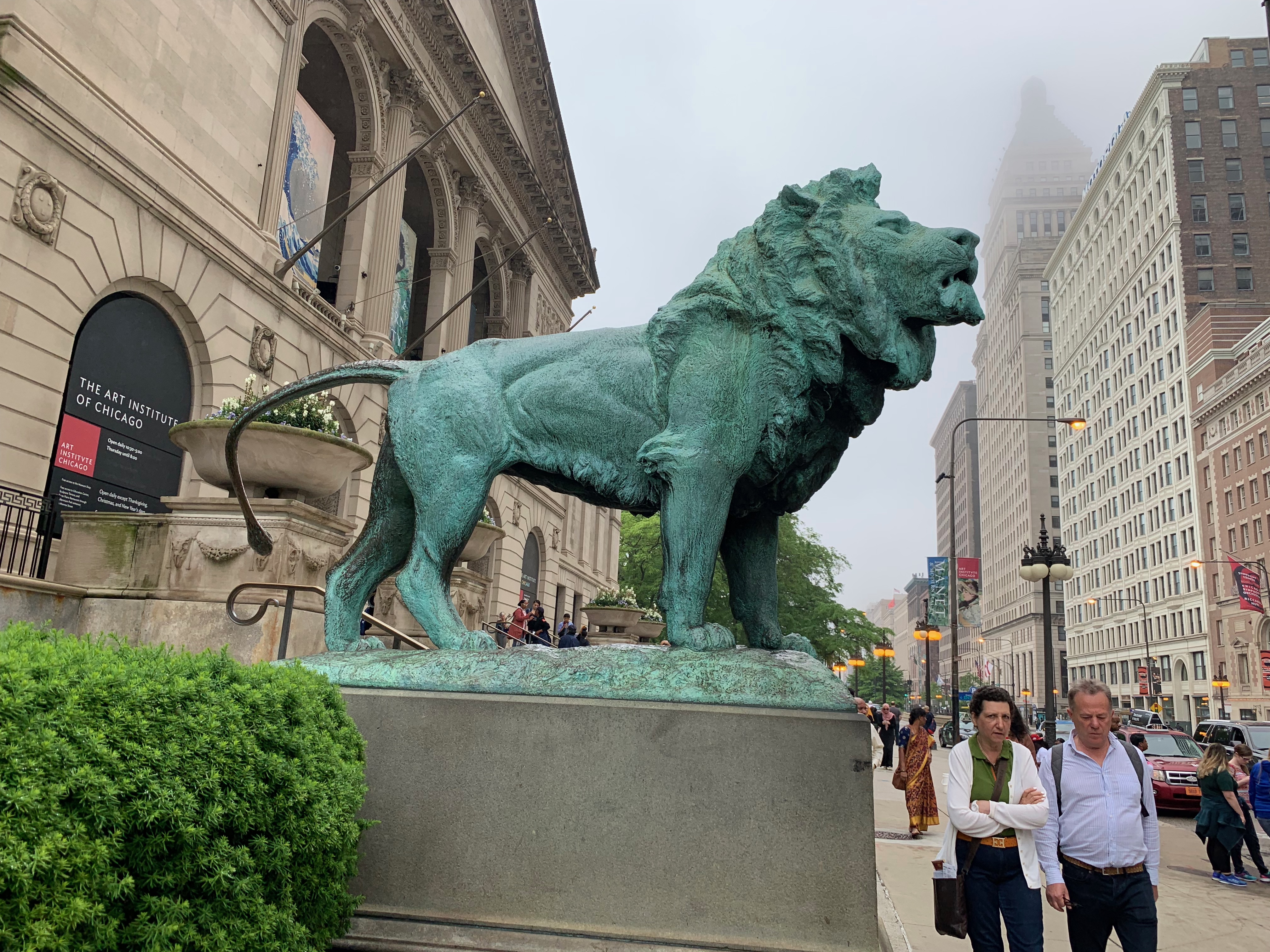 and then go to retrieve the car from the hotel valet and drive home. 
Fun times and something we need to repeat before too long…